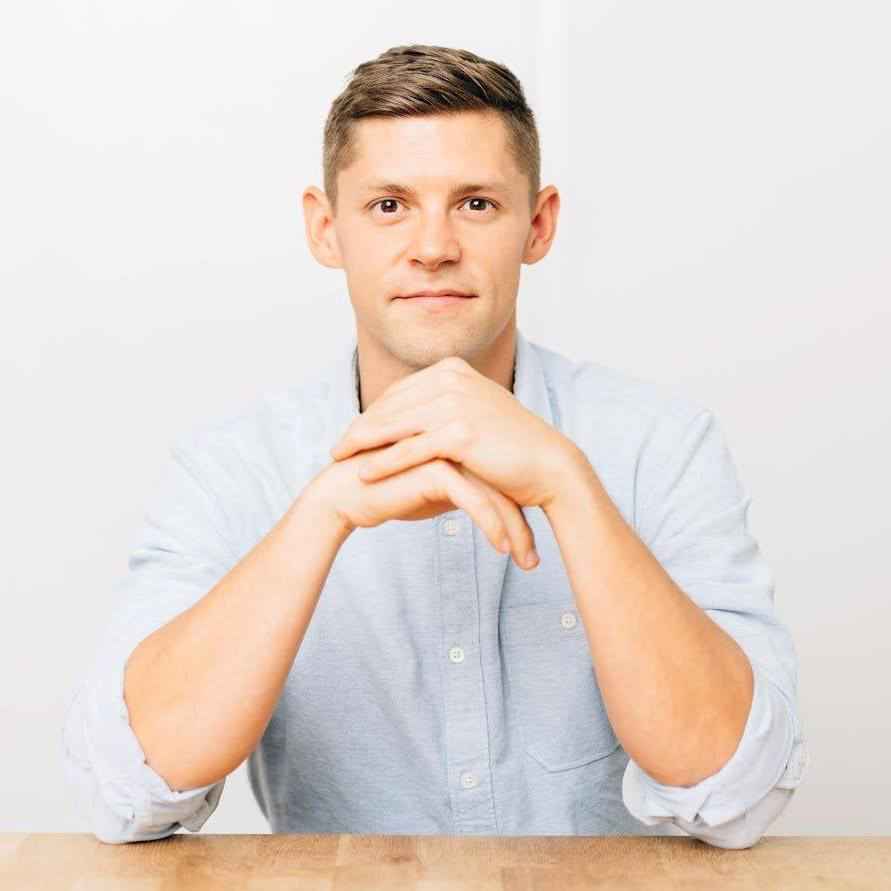 Dr. Anthony Gustin is a board-certified sports chiropractor, functional medicine practitioner, entrepreneur, podcast host, and founder of Perfect Keto.
on June 24, 2019
When you do calorie restriction or fasting, you lower insulin and blood sugar, and that's connected to a reduced rate of tumor growth.
Click To Tweet
Dr. Thomas Seyfried didn't set out to uncover how keto could be used to treat cancer.
Instead, his early research focused on understanding how ketosis combats seizures in children with epilepsy.
But through this work, a series of unique discoveries and even more questions surfaced, as you'll hear more about in this episode.
Dr. Seyfried realized, at this point, he needed to shift his research.
So he started studying how ketosis, fasting, and hyperbaric oxygen affected tumor growth.
And what he discovered was mind-blowing.
For example, Dr. Seyfried has extensive research to prove that cancer is a metabolic disease — similar to type 1 or 2 diabetes — and not a genetic disease.
So your genes, or even gene mutations, are not to blame with a cancer diagnosis.
Not only that, since cancer is a metabolic disruption, there are ways to restore balance and reduce the size of cancer tumors.
But the protocol doesn't involve the typical cancer treatments, such as chemotherapy and radiation, being given.  
Dr. Seyfried also shares how these traditional treatments are like poison to the body and have the opposite effect by making things far worse.
We have 1,600 people a day in the United States dying from cancer. And they're dying because the field is focusing on things that aren't relative to the disease.
Click To Tweet
That's why in today's episode, which I'm really passionate about, Dr. Seyfried and I dive into the science behind using ketosis and other therapies for cancer treatment.
If you haven't come across Dr. Seyfried's work yet, he wrote the book, Cancer as a Metabolic Disease, and has over 150 peer-reviewed publications.
And in this podcast episode, you'll learn about what he's discovered over several decades of research.
You'll also hear more about what Otto Warburg got right early on and the missing link in his research that we now know to be true today.
Here's what else you'll discover when you check out the episode now:
Dr. Seyfried's background and how he started out studying ketosis to treat epileptic seizures to using ketones and fasting for cancer treatment

More about Otto Warburg's research as it relates to cancer and what he was missing back then that we now know today

Is there a common link with cancer?

Is it possible to avoid getting cancer?

The connection between obesity, inflammation, and cancer

How to enhance the function of your mitochondria and why this matters

Using the glucose ketone index as a gauge, plus what it can tell you

The best way to keep your blood sugar down and ketones up

Keto adaption in healthy individuals vs cancer patients

The cancer protocol Dr. Seyfried believes should be implemented instead of radiation and other traditional therapies

Lifestyle changes to balance glucose

Glucose, glutamine, and their effect on cancerous tumors

The problems associated with radiation and chemotherapy treatments

Should people diagnosed with cancer reduce their protein consumption?

What to do if you have cancer

What needs to change in our current healthcare system when it comes to cancer treatments
Listen To This Episode 
If you enjoyed this episode, subscribe to the Keto Answers Podcast on iTunes to get automatic updates. Use Android? Click here to subscribe on Stitcher and here to subscribe on Google Play Music.
Mentioned in This Episode
More Resources