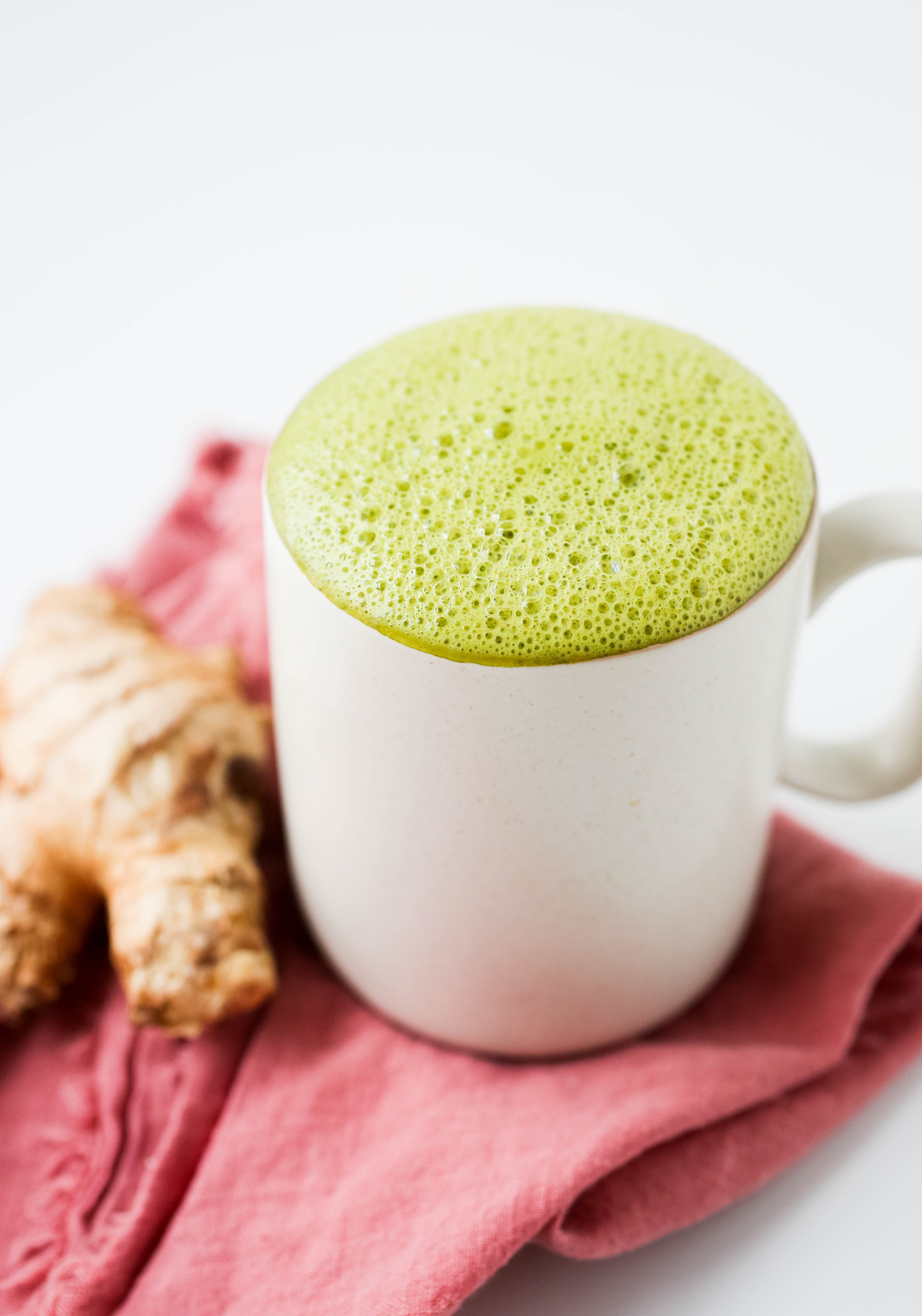 Immune health is a hot topic these days, with the focus being on how to boost your defenses naturally against bacteria, viruses, and other pathogens. This green turmeric tea is a potent blend of anti-inflammatory turmeric, plus antioxidant-rich matcha green tea, designed to boost your immune system and your overall health.
Matcha green tea is already considered a powerful superfood. Now, with added turmeric and other spices, you won't just be enjoying a delicious drink — you'll also be doing your health a huge favor.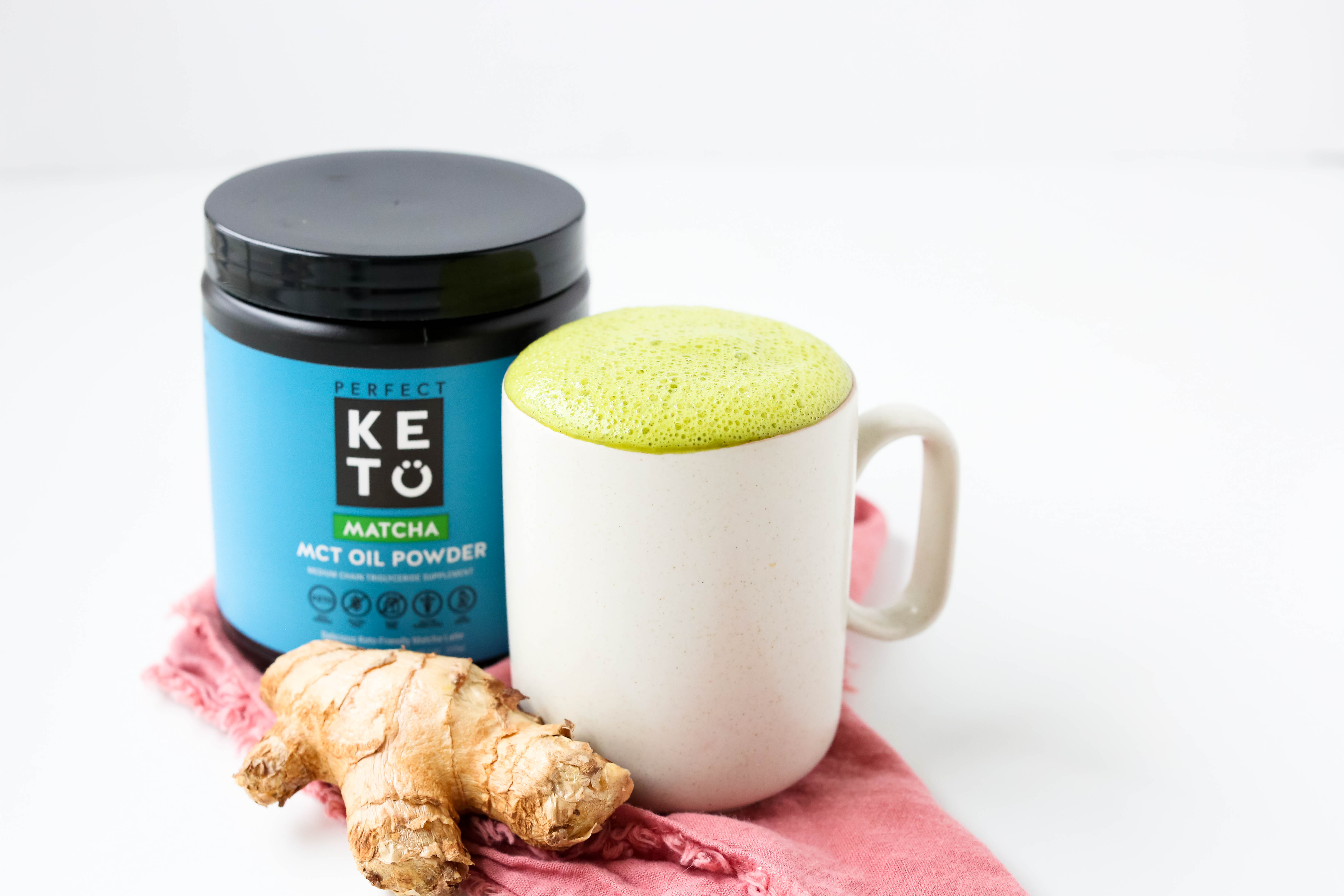 This green turmeric tea recipe is:
Smooth
Creamy
Spicy
Warming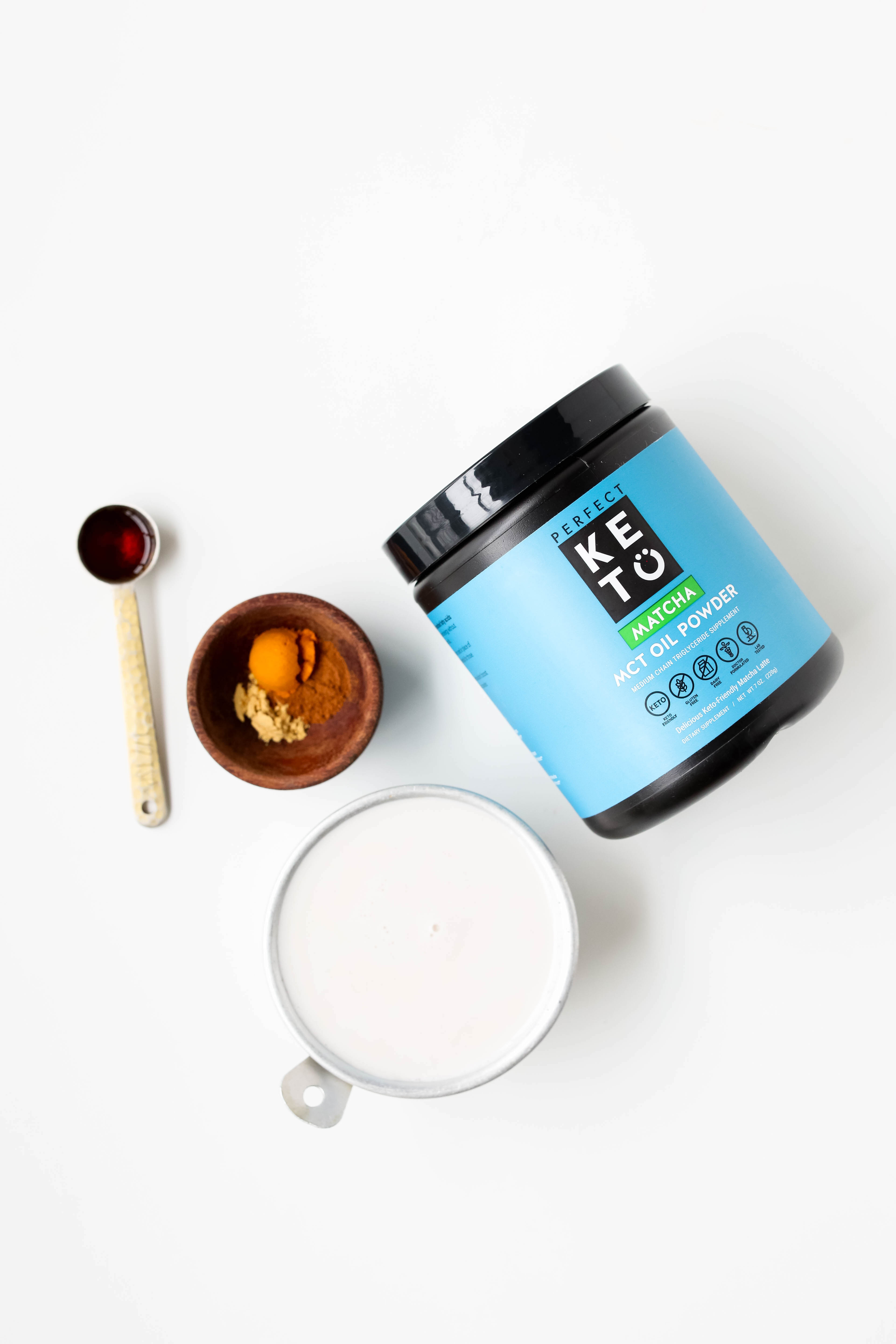 The main ingredients are:
Optional additional ingredients: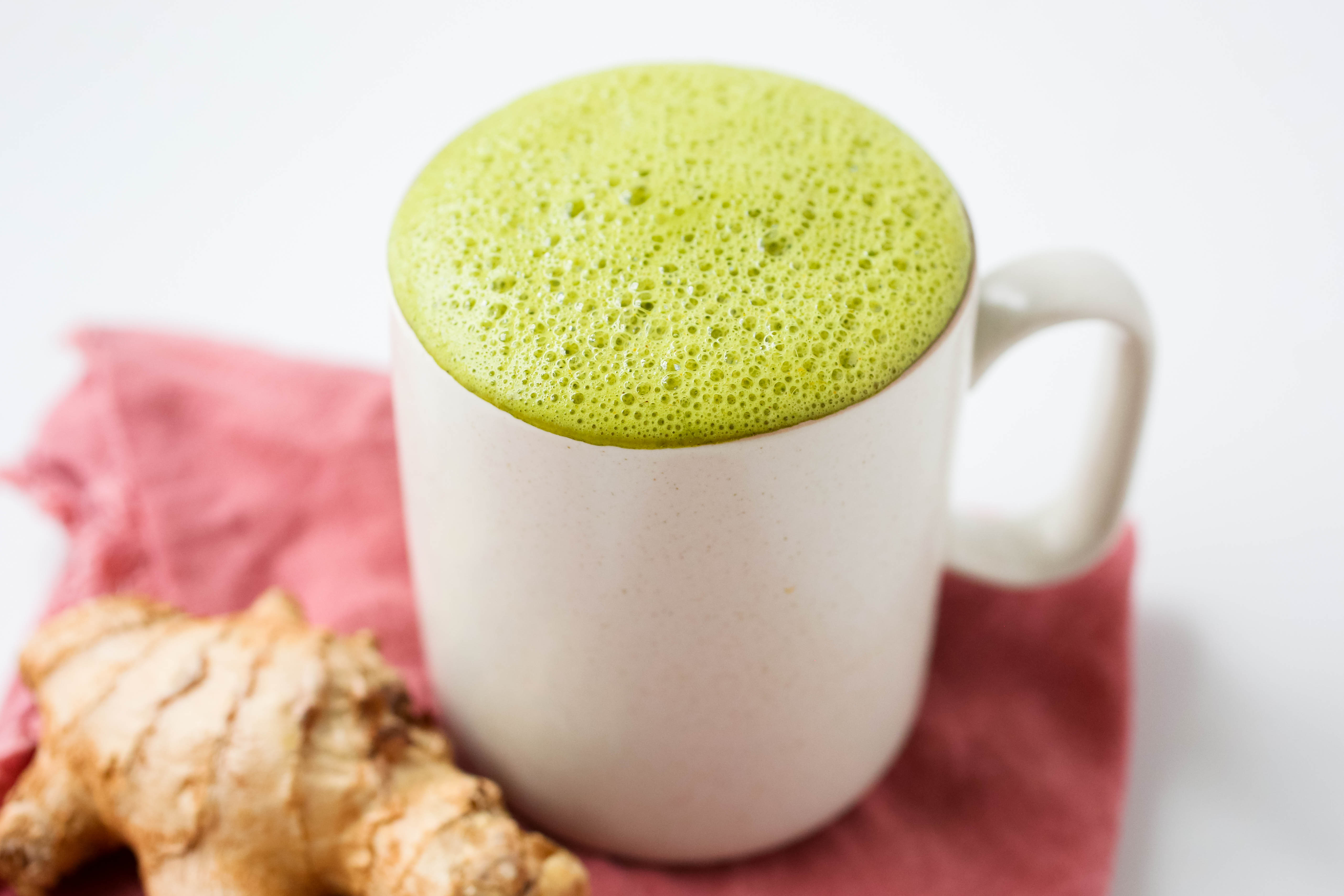 Health Benefits of Green Turmeric Tea
Health Benefits of Turmeric
Turmeric is one of the most well-known anti-inflammatory foods available. That's why so many supplements that focus on calming inflammation are made with this golden ingredient.
The primary bioactive compound in turmeric that's been studied for its anti-inflammatory properties is a polyphenol called curcumin. Some of the benefits associated with curcumin include anti-inflammatory, antioxidant, anti-anxiety, supportive to your immune system, and heart-supportive[*].
Health Benefits of Matcha Green Tea
Matcha green tea is packed with nutrients that can enhance cognition and antioxidant status, support heart health, and may even help you lose weight[*][*][*].
If you're dragging in the afternoon and need a little more than a caffeine boost to get your brain going, matcha is the answer. Due to high levels of the amino acid l-theanine, matcha not only wakes you up, but it keeps your mind steady, stable, and on task. Basically, all the energy you would get from caffeine, minus the anxiety of subsequent crash[*].
Key Ingredients in Golden Milk
This may not be your traditional golden milk recipe, but you'll still reap the benefits of the Ayurvedic classic elixir due to the overlapping ingredients. Namely, turmeric, pepper, cinnamon, ginger, and milk.
Black pepper is always added to golden milk for a very specific purpose — it assists your body in absorbing the curcumin from turmeric[*]. On its own, curcumin has poor bioavailability in your body. When combined with black pepper, however, curcumin is able to be absorbed more readily and utilized by your cells and tissues.
Meanwhile, ginger and cinnamon further serve to add flavor and spice, and a warming essence to the drink.
Golden milk is always made with some form of milk as well. If you can tolerate dairy, that full-fat milk works great. However, if you have any issues with dairy, go for full-fat coconut milk or almond milk. This adds a creamy, soothing feel to your tea.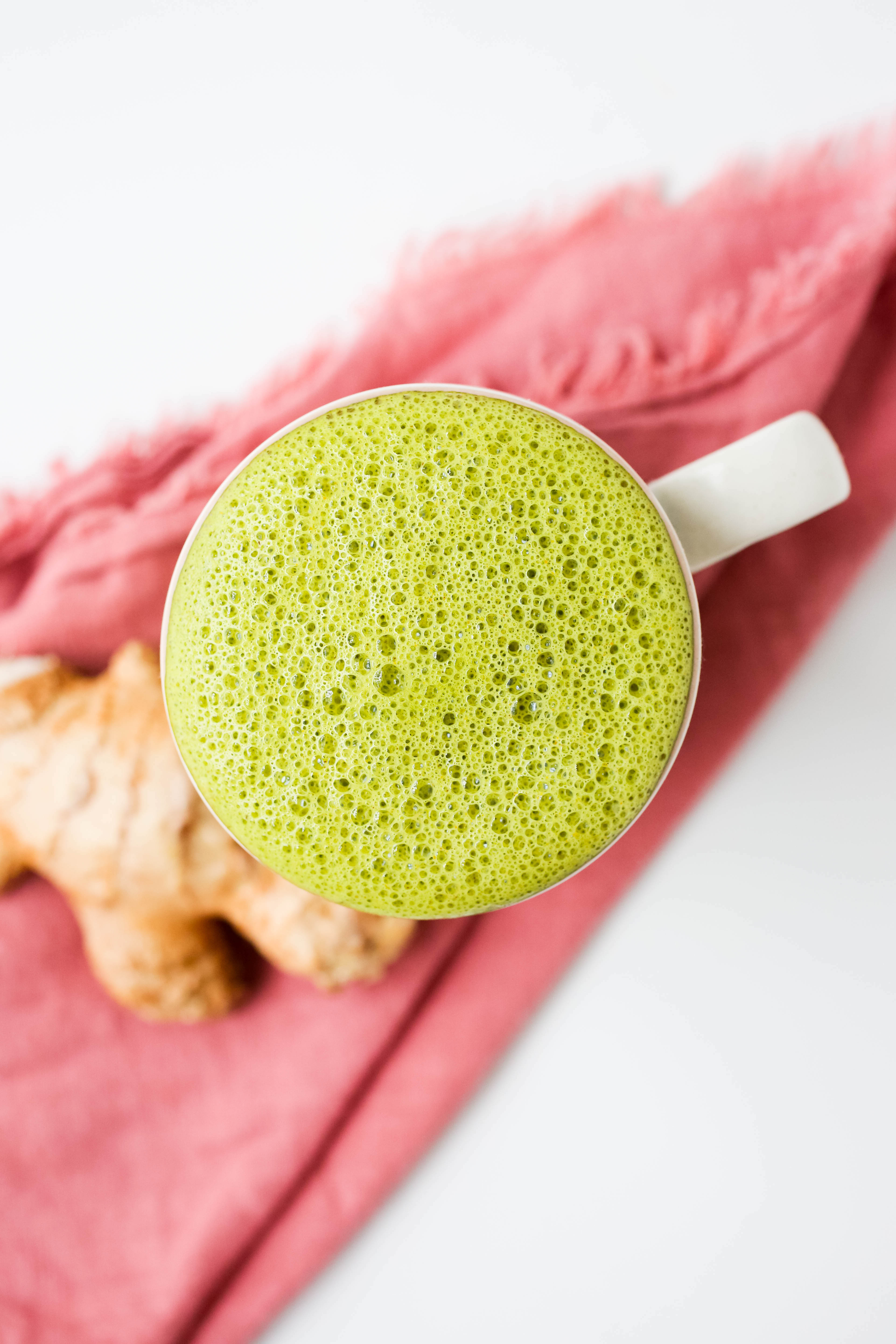 Green Turmeric Tea
Preparing your turmeric tea couldn't be easier. Simply add all your ingredients to a high-speed blender, and blend on high until they're well-combined. Pour your tea into your favorite mug and enjoy.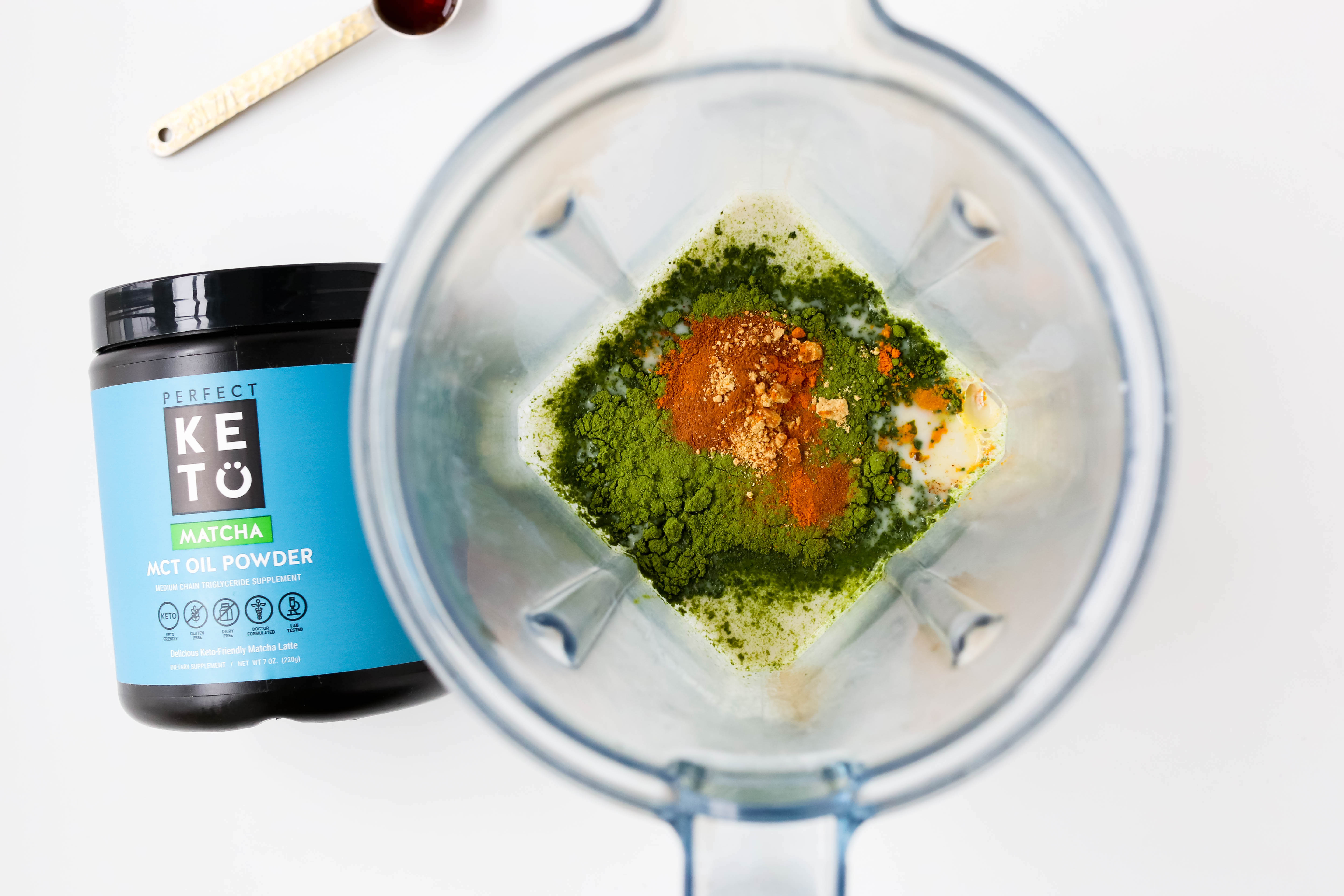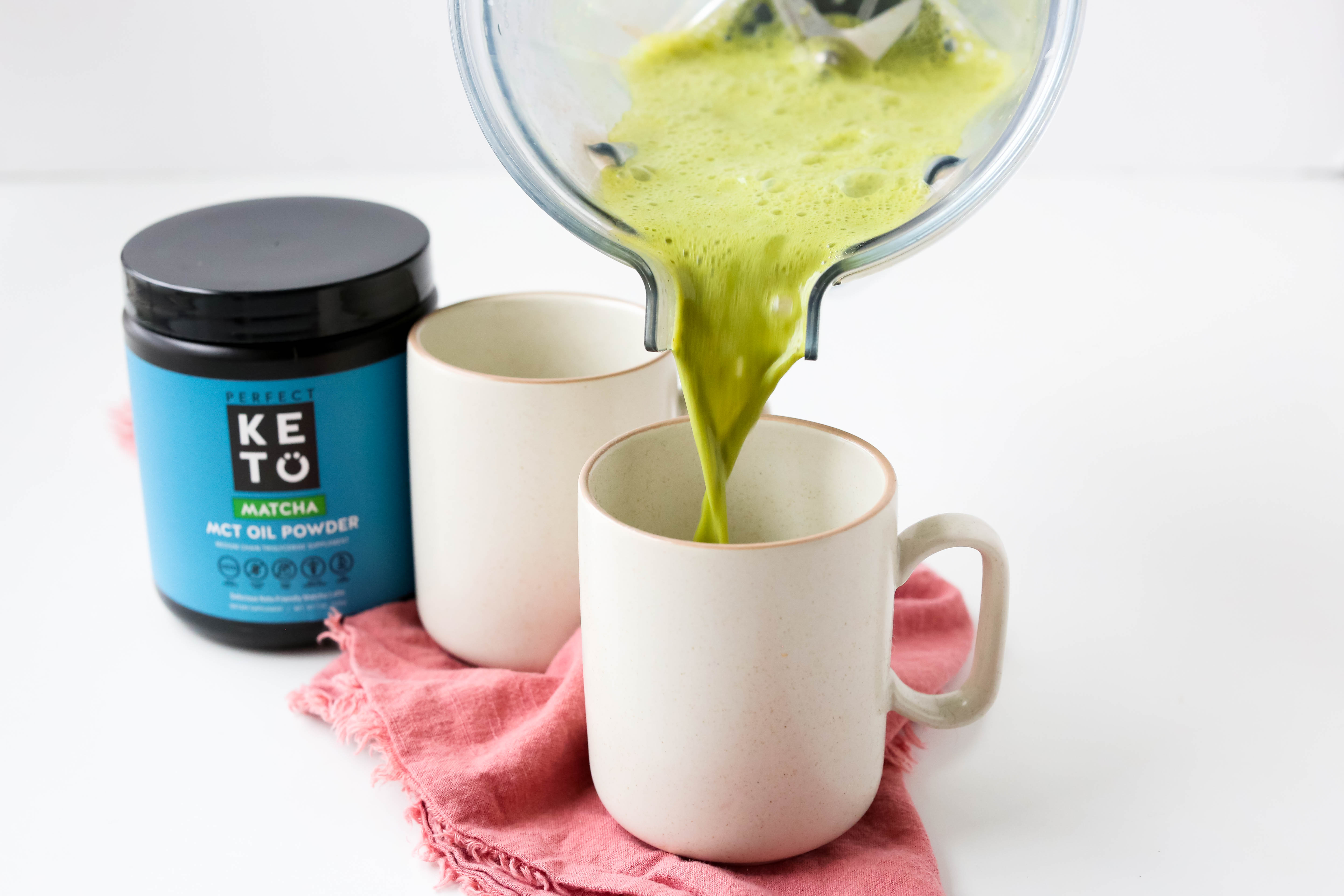 If you want to take it a step further, however, you can choose to make a traditional turmeric paste.
How To Make A Turmeric Paste
To make your turmeric paste, use a small saucepan and add in a ratio of two parts water to one part turmeric, and then add in your black pepper. Simmer the mixture over low heat until a paste forms, typically about 15 minutes.
You can store the turmeric paste in your refrigerator for a couple of weeks, adding it to your tea as you wish.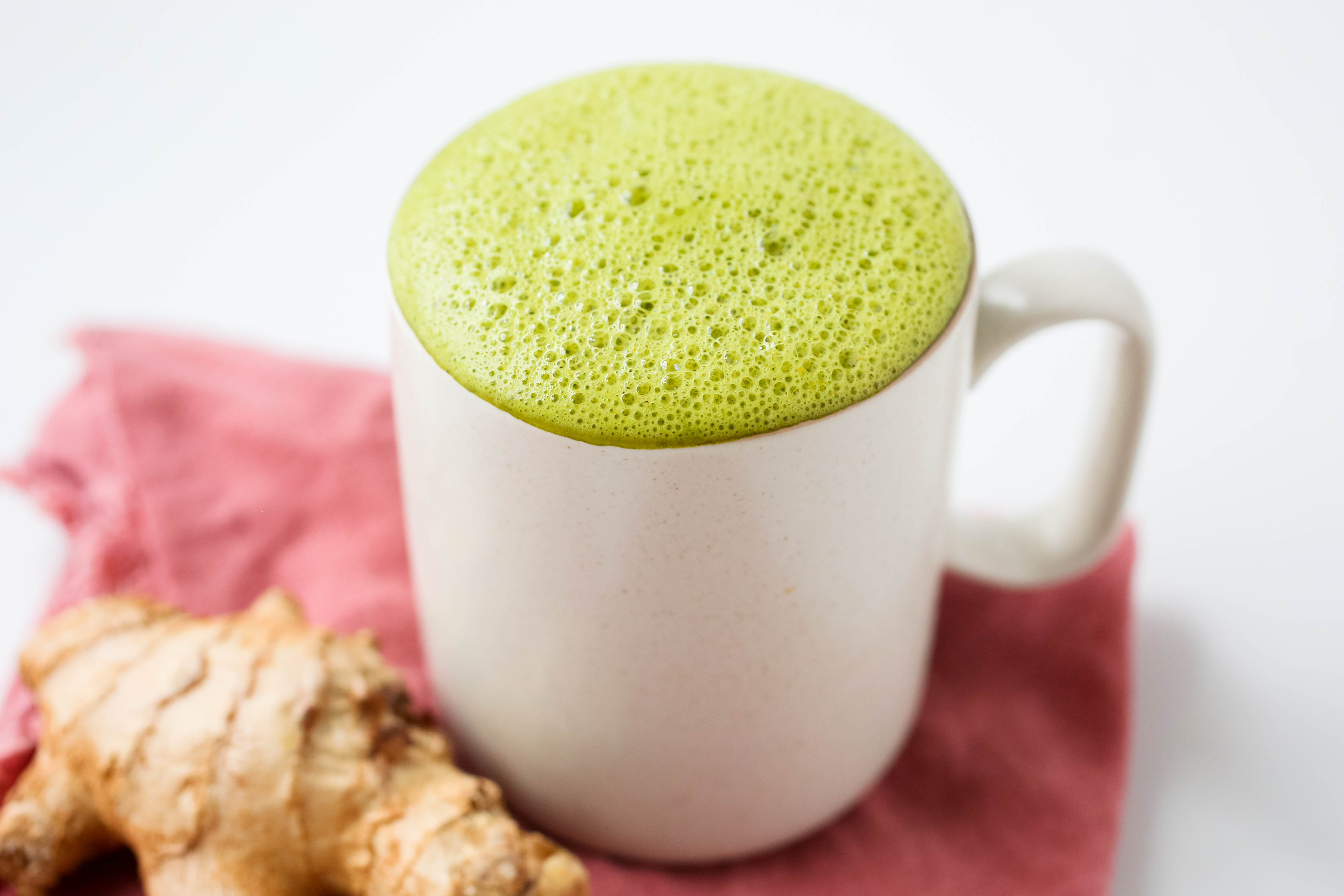 Print
Green Turmeric Tea
This green turmeric tea recipe is a superfood elixir of ground ginger root, ground turmeric root, organic green tea, cinnamon, and ground black pepper.
Author:
Total Time:

5 minutes

Yield:

1¼ cups

1

x
Instructions
Add all ingredients to a high-speed blender, blending on high until well combined.
Nutrition
Calories:

107.5

Fat:

10.1g

Carbohydrates:

2.5g (Net: 1.5g)

Fiber:

1

Protein:

1