While following a keto diet is an excellent strategy for weight loss, no weight loss plan is complete without a significant dose of protein. That's because of all the macronutrients (fat, protein, and carbohydrate), protein has the greatest impact on satiety and metabolism. 
In fact, research shows that protein not only helps you feel full longer, thereby naturally decreasing your cravings, but it also has the highest thermic effect — meaning you burn more calories, breaking it down than any other nutrient. 
What's more, protein is a crucial building block of muscle tissue which is the most metabolically active tissue in your body. This means the more muscle you have, the more calories you burn every day[*]. 
If you're looking for ways to boost your daily protein intake, this recipe round-up is packed with delicious, protein-rich options for breakfast, lunch, and dinner.  
Protein-Rich Breakfast Recipes 
1. Snickerdoodle N'Oatmeal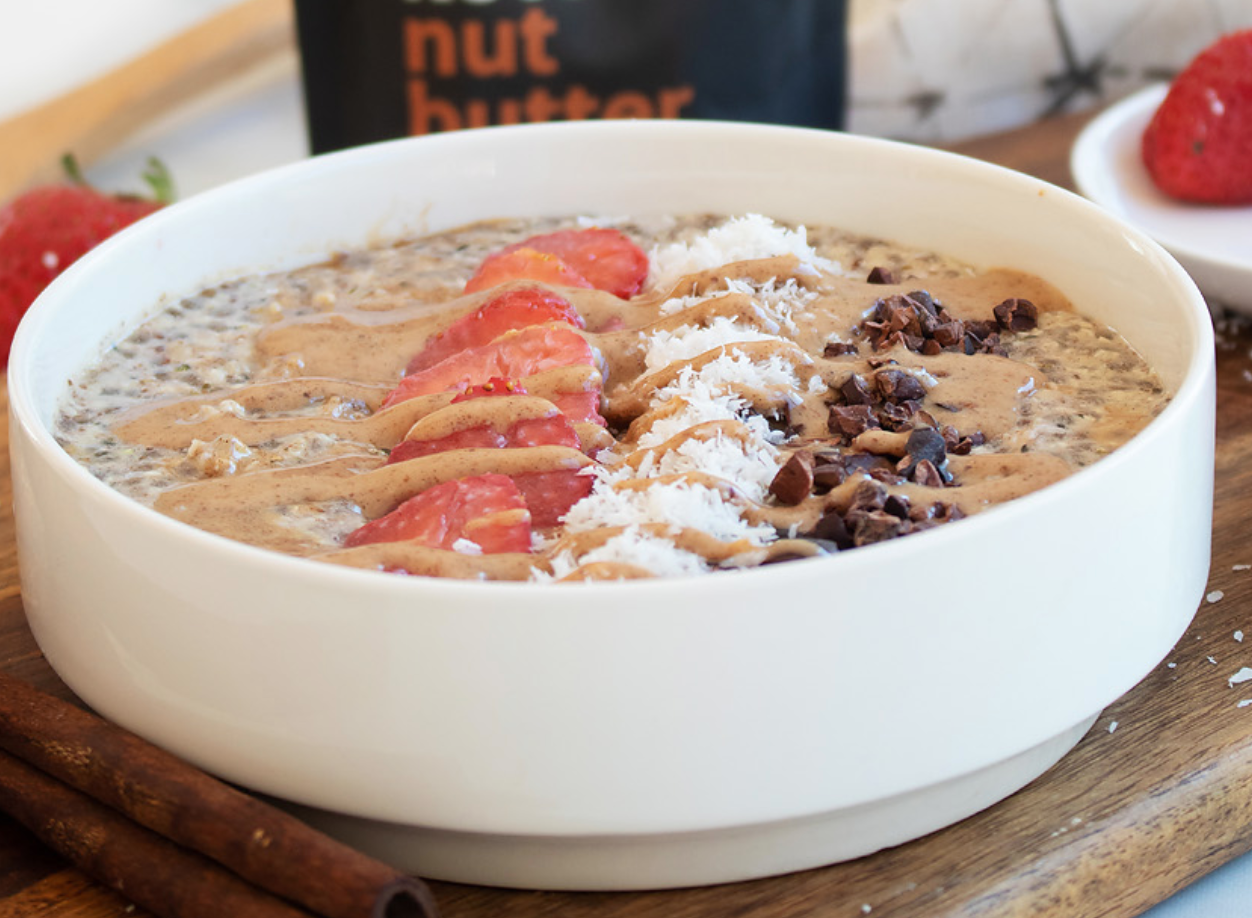 This sweet and satisfying N'Oatmeal recipe is the perfect option if you love oatmeal or a porridge-like breakfast. It gives you the comfort of a warm breakfast while still packing in 31 grams of protein per serving. 
2. Avocado Egg Bowls
Avocados are rich in healthy fats like omega-9 fatty acids, while eggs provide the perfect protein. Avocado egg bowls are a mix of creamy and savory, with a little bit of salty crunch from the bacon. If you're looking for a light snack, you can enjoy one bowl, which comes with 12.5 grams of protein, or have a full serving (2 bowls) with 25 grams. 
For even more protein, you can top your bowl with a little cottage cheese.
3. Crispy Vanilla Protein Waffles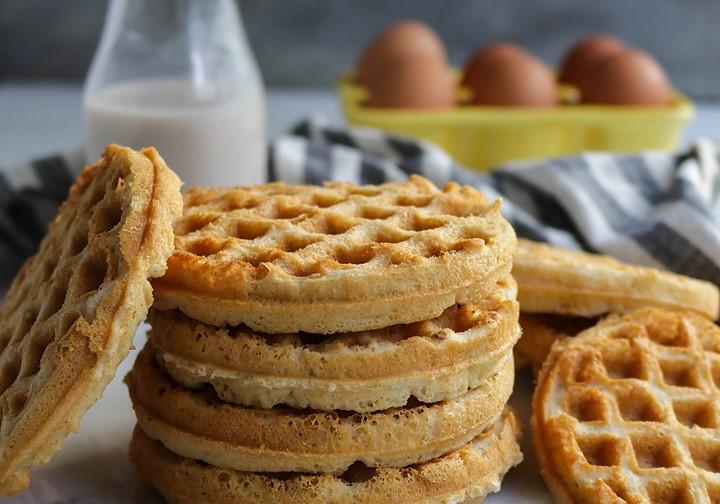 When most people think of high-protein breakfast options, waffles are the last thing that comes to mind. Luckily, in the keto world, anything is possible. These crispy vanilla protein waffles come packed with 17 grams of protein per waffle thanks to the  Perfect Keto Vanilla Whey Protein Powder and only 4 net carbs. 
4. Breakfast Casserole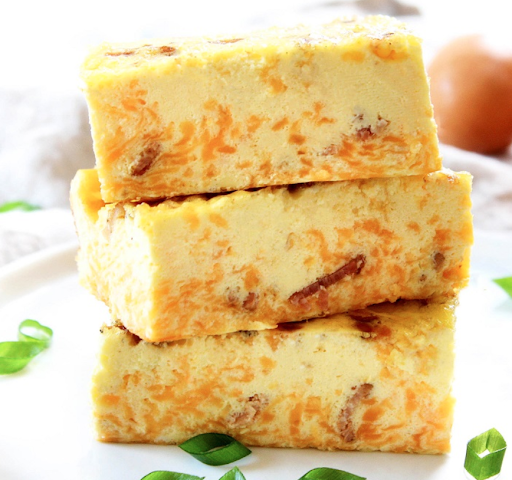 If you want to plan your breakfast in bulk, there's nothing easier than a breakfast casserole. With 43 grams of protein per serving, this savory recipe will leave you satisfied for hours. Feel free to mix up the veggies and cheese; make it your own. 
5. Peanut Butter Chocolate Smoothie
Smoothies are a fantastic way to sneak protein in when you're on-the-go or just don't feel like cooking anything. This recipe provides 19 grams of protein per serving and makes an excellent mid-day snack, as well as a breakfast option. 
6. Chocolate Almond Smoothie Bowl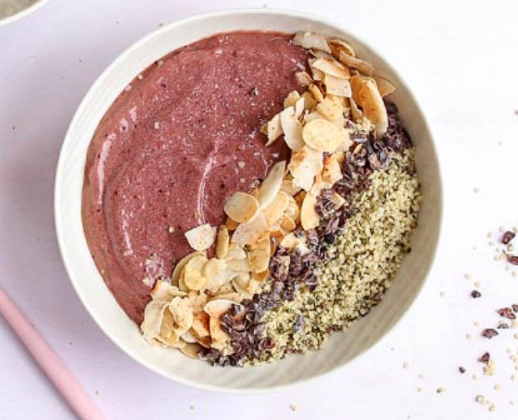 If you're tired of drinking your breakfast but you love the taste of smoothies, try a smoothie bowl instead. This recipe is packed with superfood ingredients like chia seeds, maca powder, and cacao powder and provides 35 grams of protein.
7. Keto Smoked Salmon Avocado Toast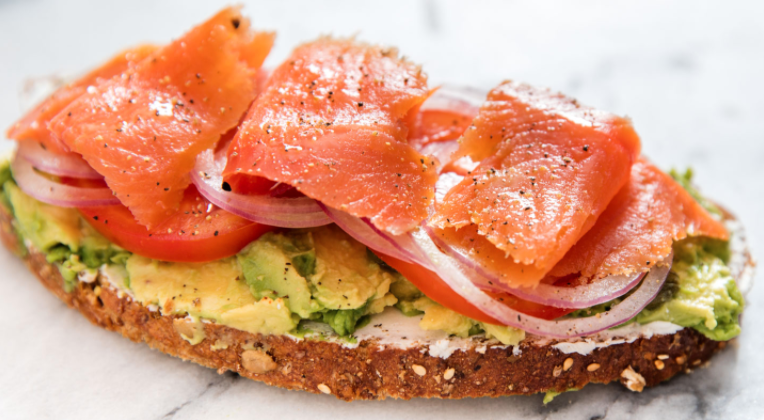 Avocado toast is a trend that most keto dieters have ignored due to the obvious fact that the key ingredient, toast, is off-limits. In this smoked salmon avocado toast recipe, you can enjoy the latest fad with some almond flour bread to replace traditional bread and delicious toppings like salmon, avocado, butter, and veggies. The bread alone provides 6 grams of protein, with 22 grams of protein total for 2 slices of toast. 
Protein-Rich Lunch Recipes 
1. Simple Keto Stir-Fry With Cabbage Noodles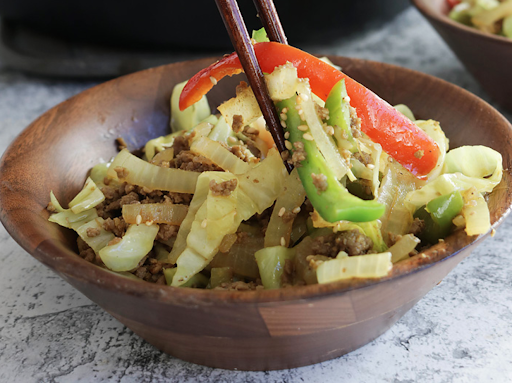 Stir-fries are one of the easiest ways to get a hefty portion of veggies in along with some protein. This recipe provides 15 grams of protein per serving and can be paired with a side of cauliflower instead of traditional grains like quinoa and brown rice.
2. Chaffle BLT Sandwich With Turkey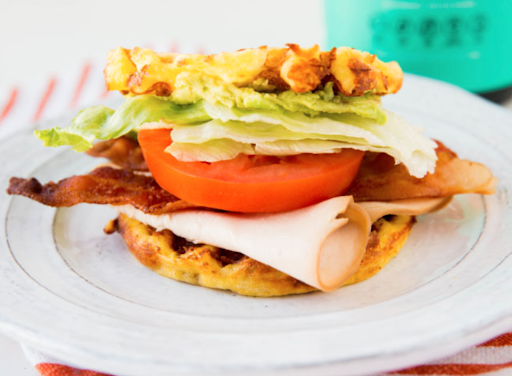 If you love waffles, and you love cheese, then there's nothing better than a good chaffle recipe. While chaffless can be served in a variety of ways, this chaffle BLT sandwich comes with 38 grams of protein, making it an excellent option if you're looking to optimize your protein intake. 
38 grams of protein 
If you want to mix it up a bit, feel free to replace the turkey with chicken breast or any other meat of choice.
3. Keto Pot Roast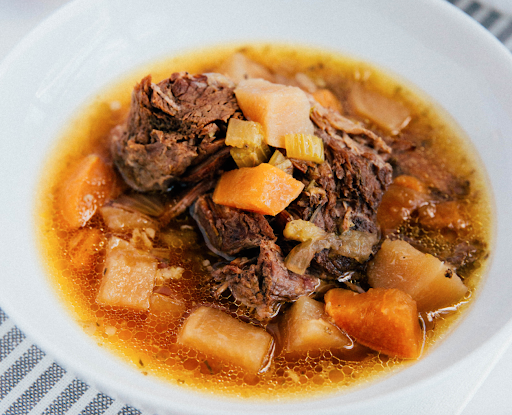 If you're looking for high-protein comfort food, nothing beats this keto pot roast with a whopping 80 grams of protein per serving. And as for the typical high-carb veggies like russet or sweet potatoes, you won't find any of that here. Instead, this pot roast comes with tasty low-carb alternatives like rutabaga, turnips, and celery.
4. Egg Roll In A Bowl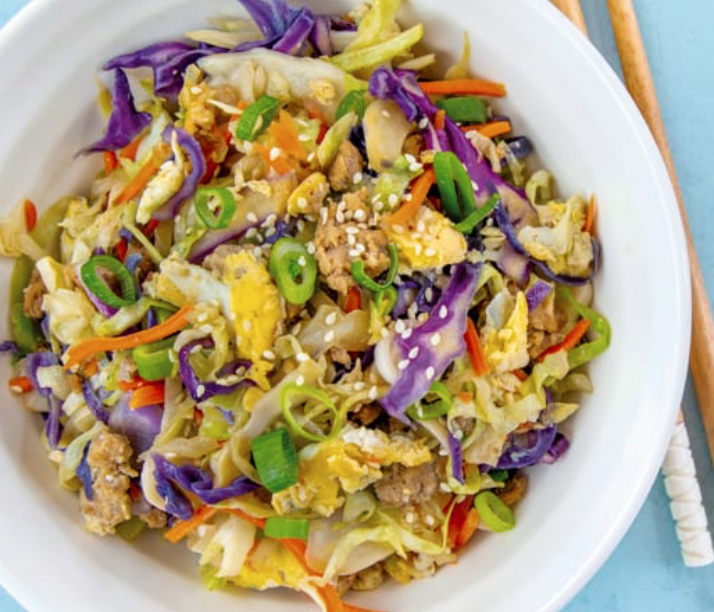 For a little Asian-inspired recipe, try this egg roll in a bowl. Ready in just 15 minutes, each bowl comes with 23 grams of protein per serving.
5. Zesty Low-Carb Chicken Tacos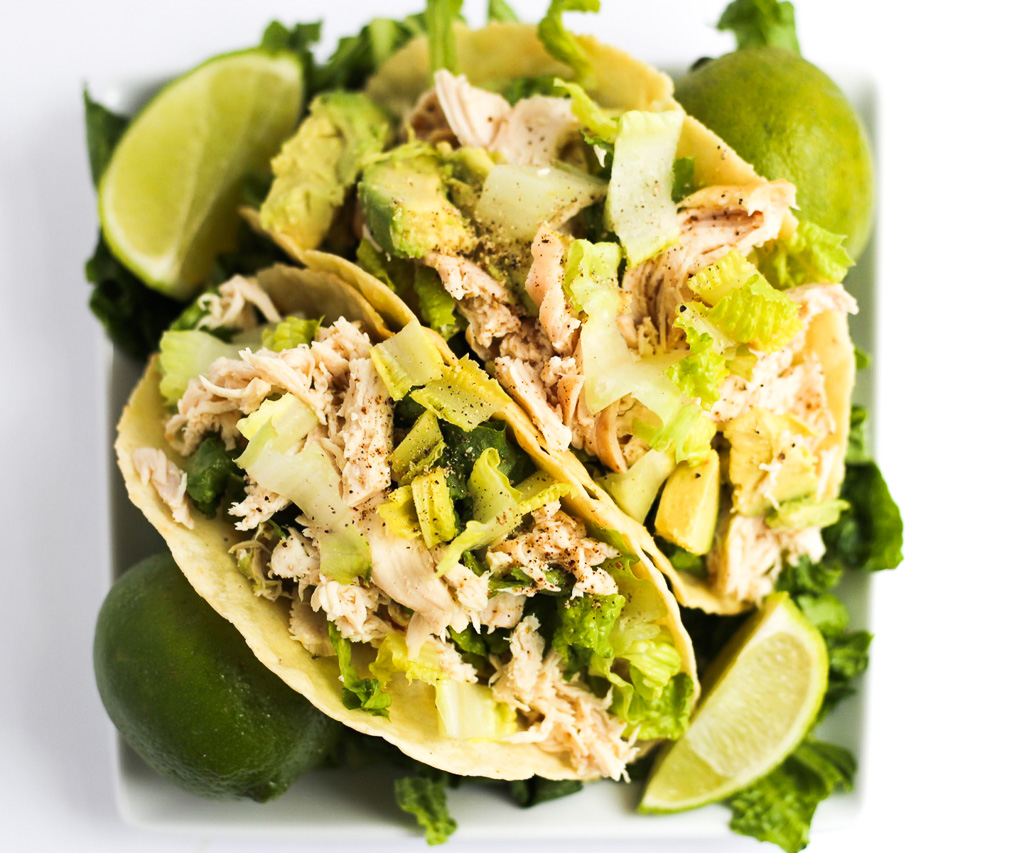 With homemade gluten-free low-carb tortillas, these zesty chicken tacos provide 30 grams of protein per serving. And while traditional tacos may come with black beans and rice, these keto tacos are filled with avocado and lettuce and optional Greek yogurt for an extra boost of protein.
6. Instant Pot Chili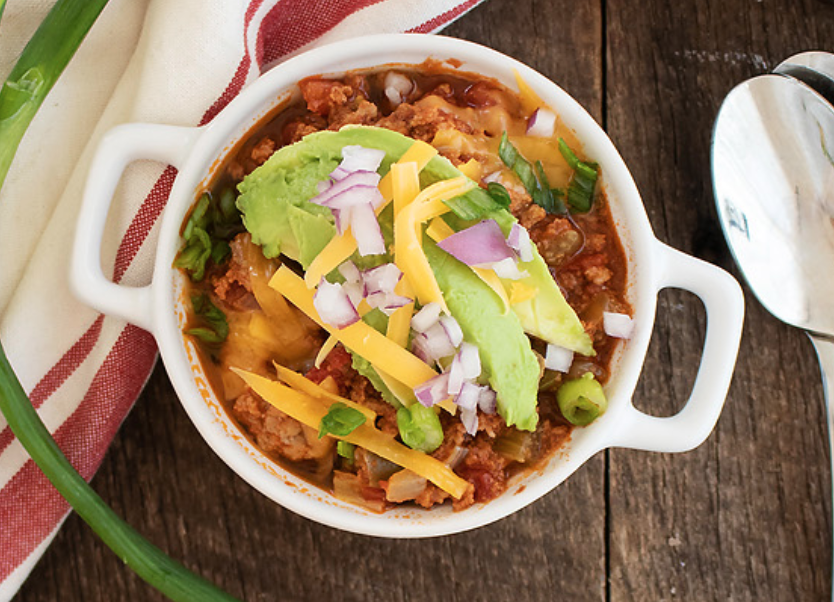 The Instant Pot is a life-saver when it comes to low-maintenance cooking. Throw your ingredients into the pot, turn it on, and then let it do its thing. This chili recipe is rich and satisfying, with a little crunch from the bell peppers and celery, and provides 20 grams of protein per bowl.
7. Loaded Chicken Cobb Salad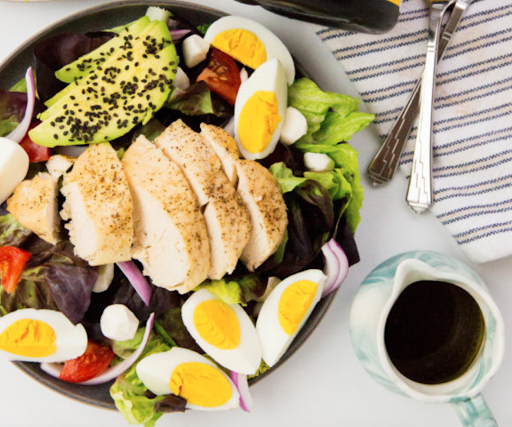 Cobb salads are packed with protein-rich ingredients like chicken, eggs, and bacon. This recipe not only keeps the carbs low but it provides an astounding 61 grams of protein per serving. 
Protein-Rich Dinner Recipes 
1. Keto Cashew Chicken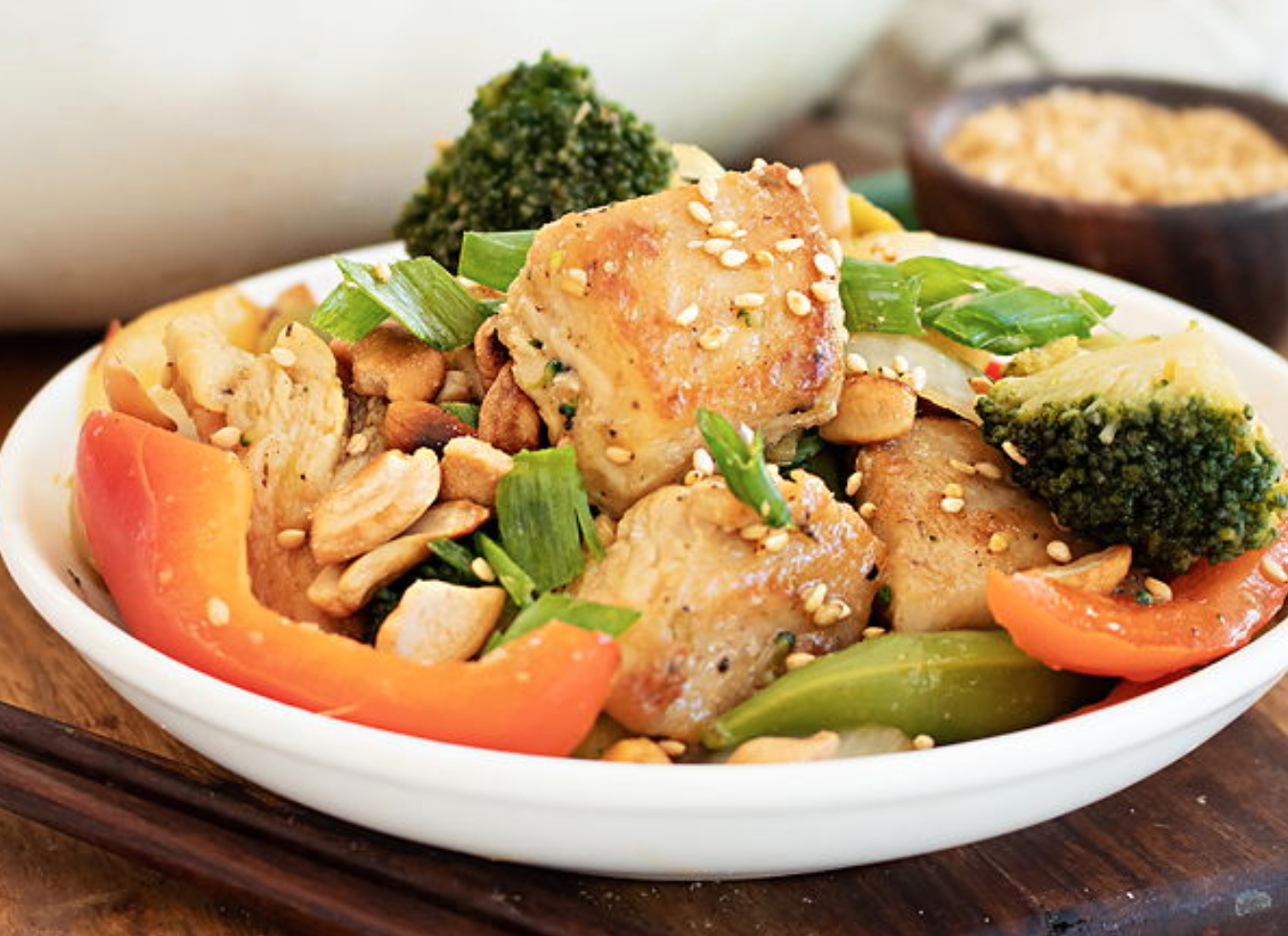 Cashew chicken is a popular Chinese food dish, but it usually contains too many carbs to be considered keto. What's more, a fair amount of Chinese food comes with MSG and other low-quality ingredients that you would rather avoid. 
This delicious keto version is made with high-quality ingredients and contains only 10 net carbs, along with 27 grams of protein per serving.
2. Instant Pot Pork Chops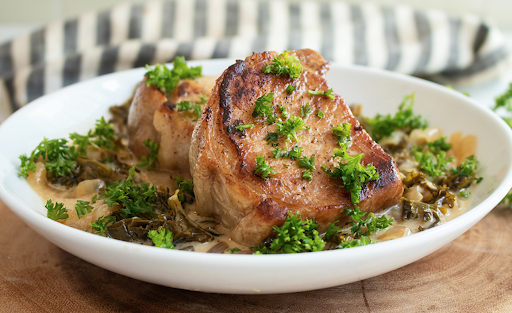 Pork chops are an excellent source of protein, but it can be hard to get them just right. That's where the Instant Pot comes in to take over the heavy lifting of getting them just juicy enough without undercooking. This recipe provides 26 grams of protein per chop and is guaranteed to please. 
Pair with a side of creamy brussels sprouts au gratin or garlic lemon zucchini pasta.
3. Spicy Keto Beef Fajitas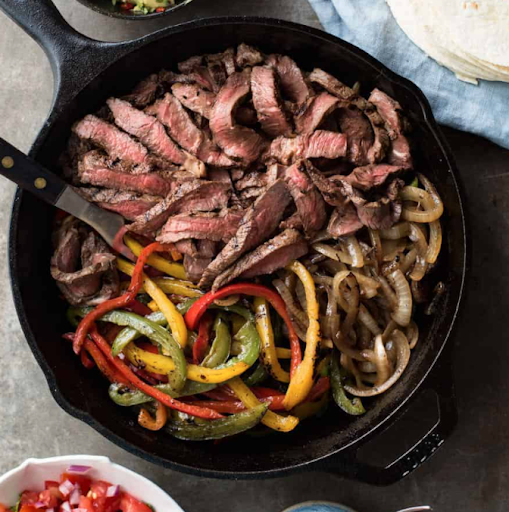 These spicy beef fajitas make the perfect weeknight meal with a total time of just 20 minutes to prepare. One cup of fajita filling contains 22 grams of protein and 5 net carbs. You can boost the protein content even more by replacing sour cream with Greek yogurt. 
4. Savory Keto Shakshuka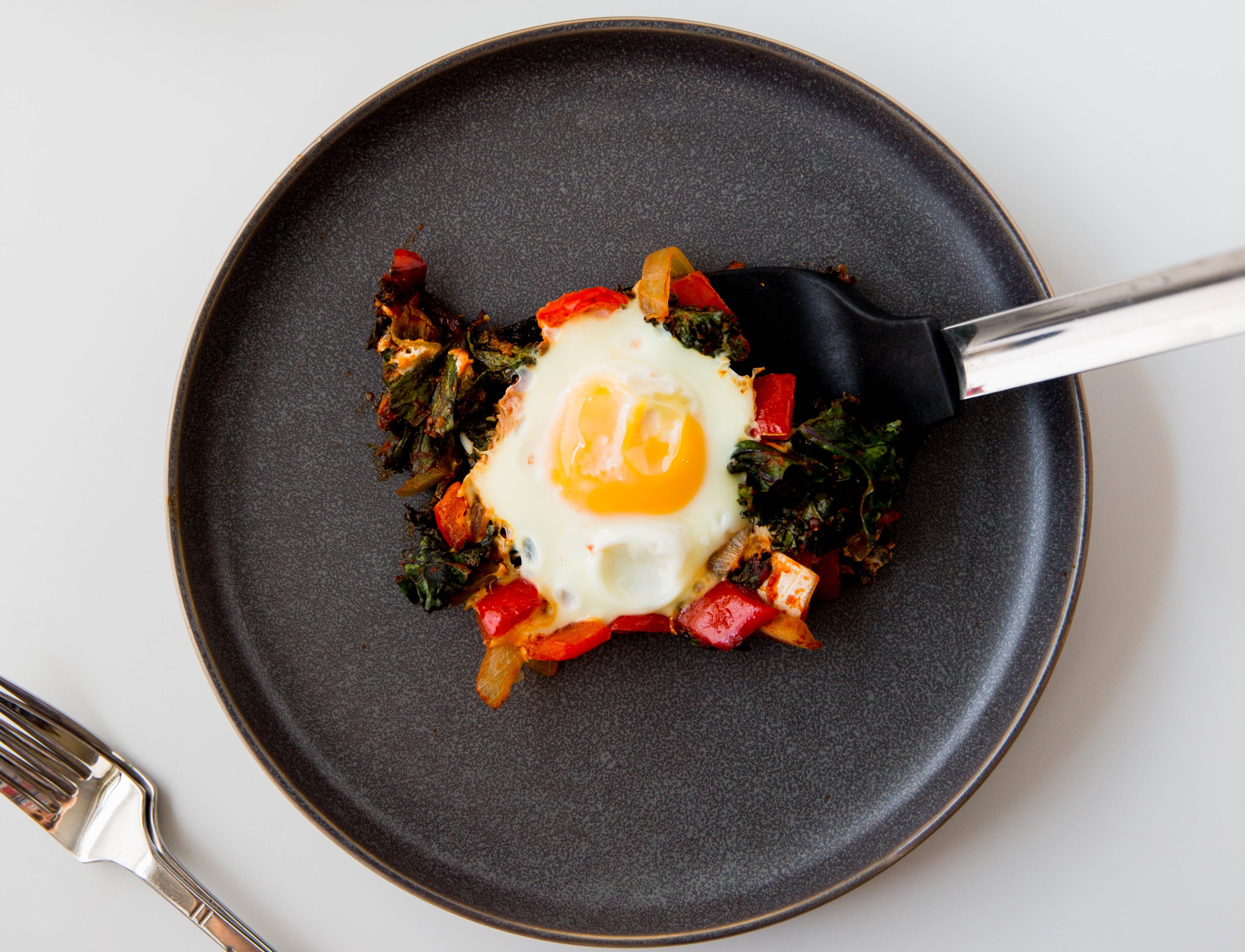 This Middle Eastern dish is packed with flavor coming from a variety of warming spices like cumin, garlic, and harissa seasoning. It provides 57 grams of protein per serving and will leave you feeling warm, full, and satisfied.
Top with feta cheese or parmesan for extra flavor and protein. 
5. Simple Keto Meatballs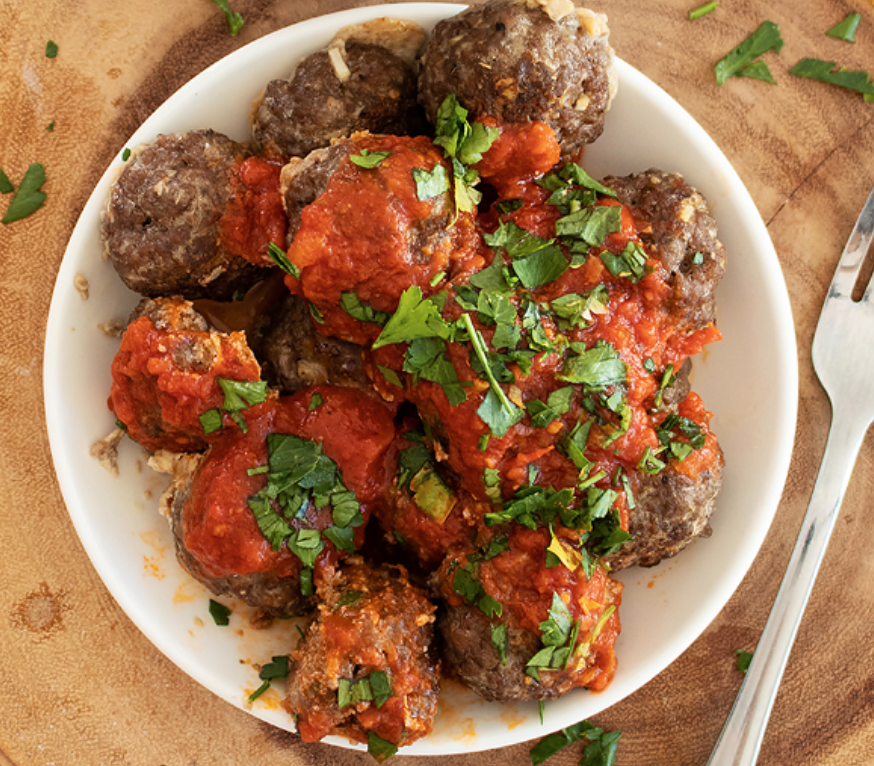 Meatballs are always a hit, especially when you're craving Italian food. Each of these simple keto meatballs provides 12 grams of protein, so you can just keep piling them on until you meet your protein goals.
Serve with spaghetti squash and red sauce, or just drizzle some olive oil, salt, and pepper.
6. Italian Turkey Casserole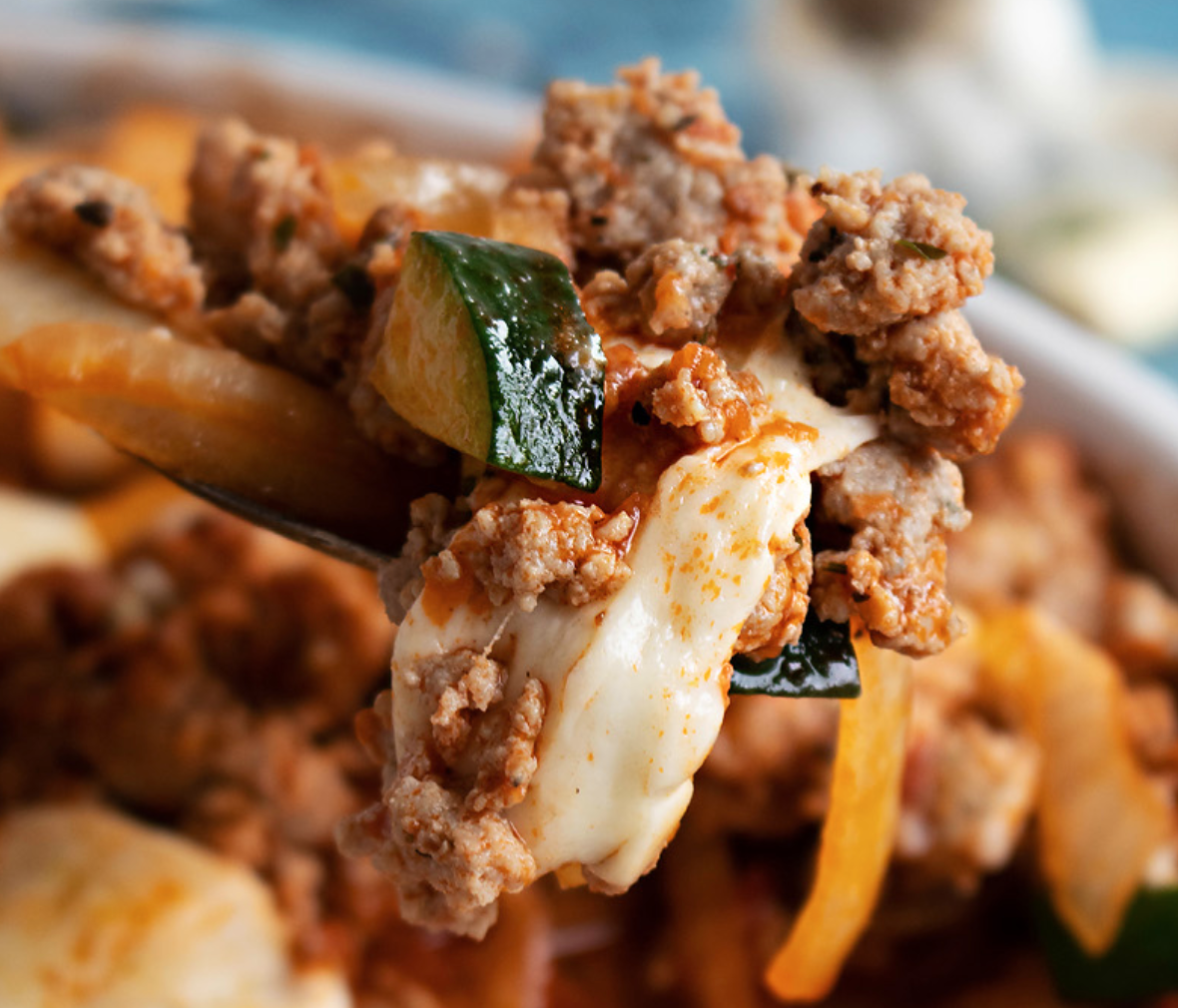 One-pot meals make things very easy when you want to pack in flavor without having to deal with side dishes. This savory Italian turkey casserole is ready in just 35 minutes and comes with 17 grams of protein per serving. 
7. Spicy Stuffed Peppers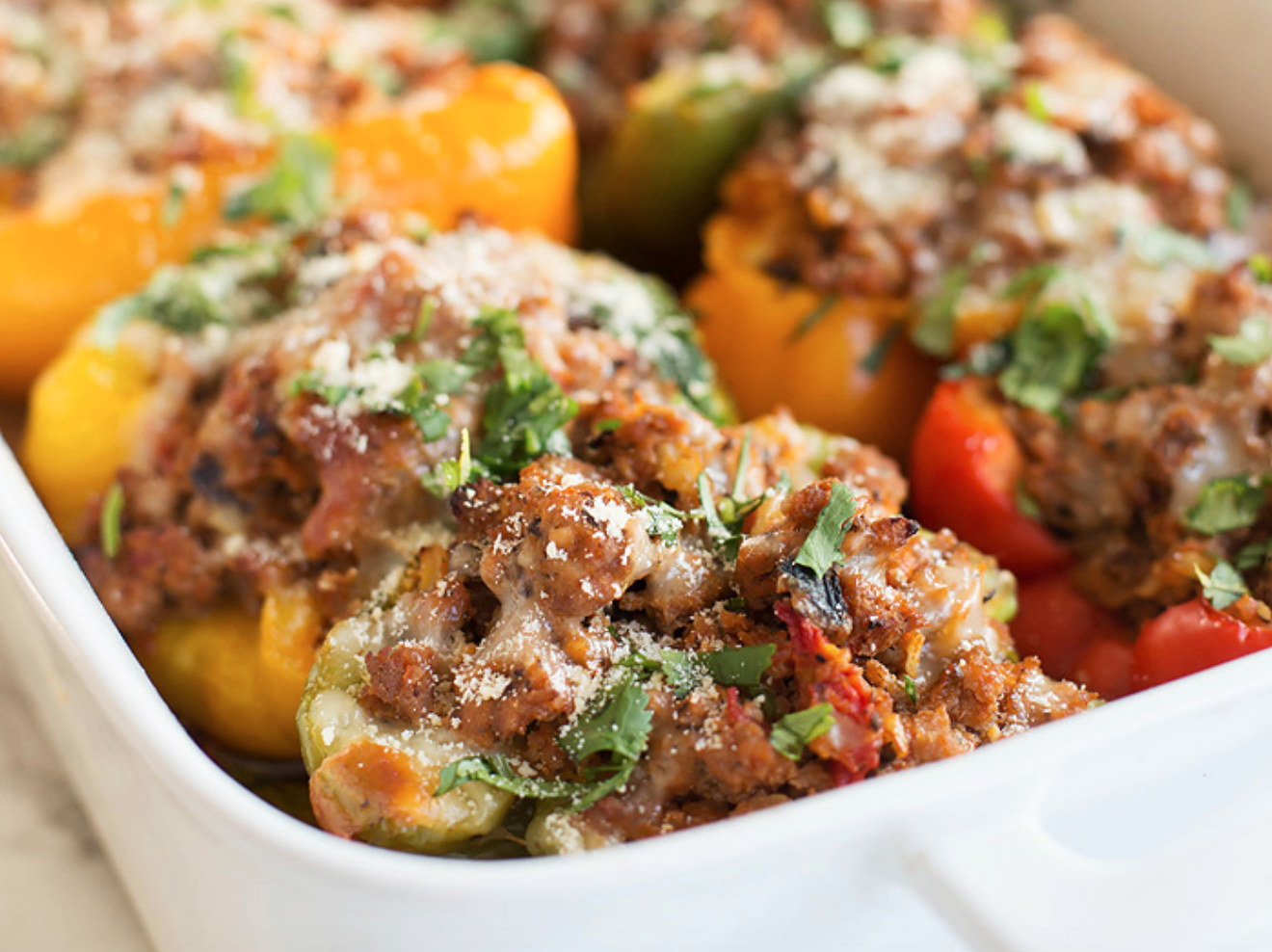 One of the best ways to get your veggies in while also maximizing your protein intake is to stuff your vegetables with protein. And that's exactly the idea behind these spicy stuffed peppers. Packed with ground sausage, cheese, and spices, these delicious peppers come with 27 grams of protein per serving. 
Takeaway
Loading up your meals with healthy sources of protein is one of the best ways to support weight loss. Protein intake not only increases satiety, but it helps to boost your metabolism, so you burn more calories each day. 
If you've found yourself in a protein rut, play around with the recipes above. The best sources of protein come from animals, so aiming to include healthy sources of meat a couple of times a day is a great way to ensure you're getting your protein needs met.