April Fools!!
Are you kiddin'?? Only way to order quality keto at McDonalds would be,
Order a black coffee
Add some MCT Oil Powder
Get the hell out of McDonald's
Be on the lookout today. Don't get got! 🙂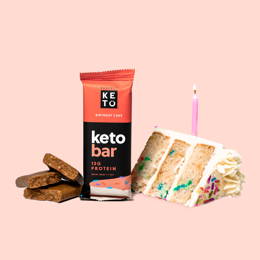 Birthday Cake Keto Bars are here!
The answer to your sweet tooth. 17g of fat, 3g of net carbs, incredibly delicious.
Shop Now