These spicy keto-friendly deviled eggs make a fantastic low-carb appetizer. They're just as easy to prepare as classic deviled eggs — with an extra kick of spice.
This deviled egg recipe is:
Savory
Creamy
Flavorful
Spicy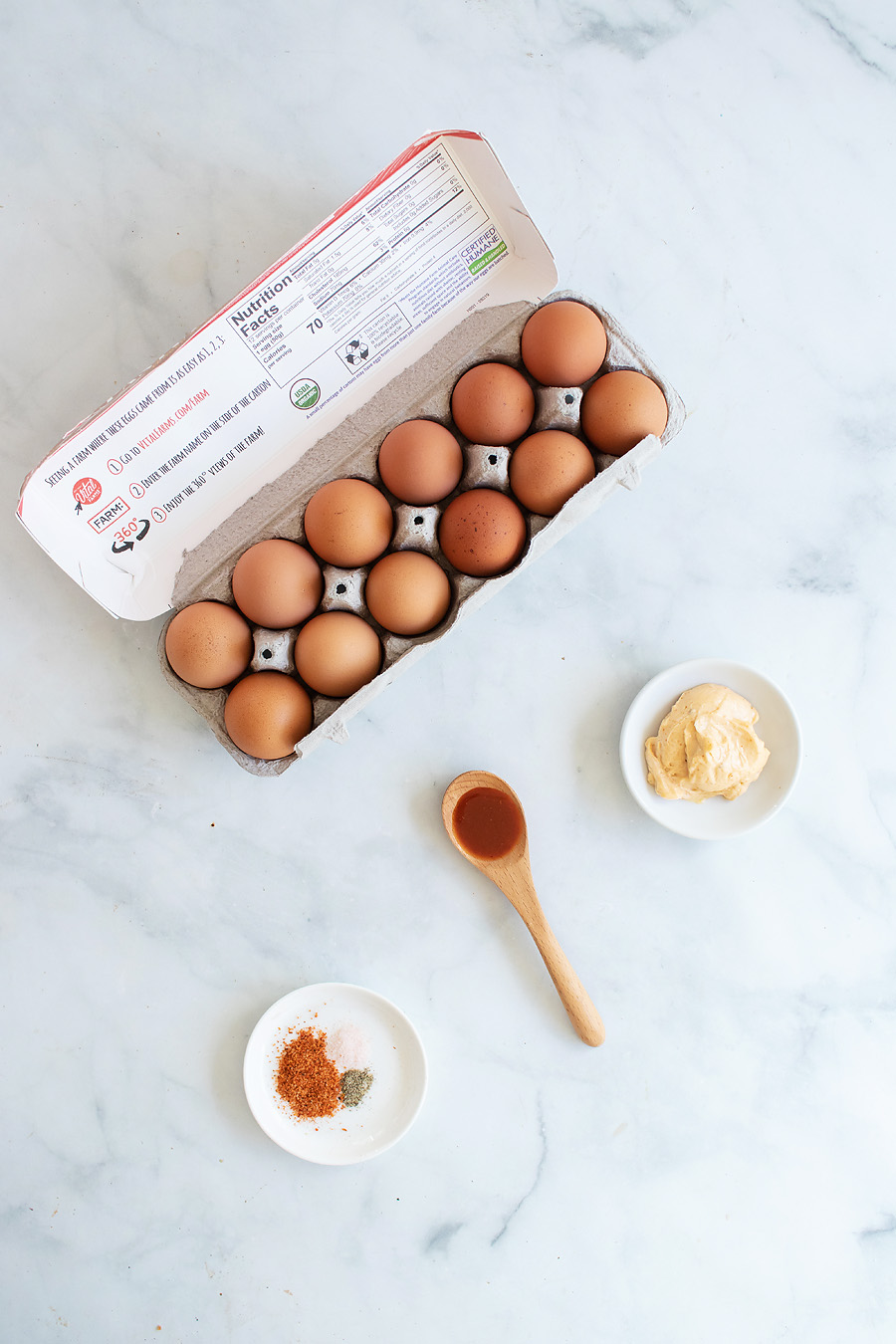 The main ingredients are:
Optional additional ingredients: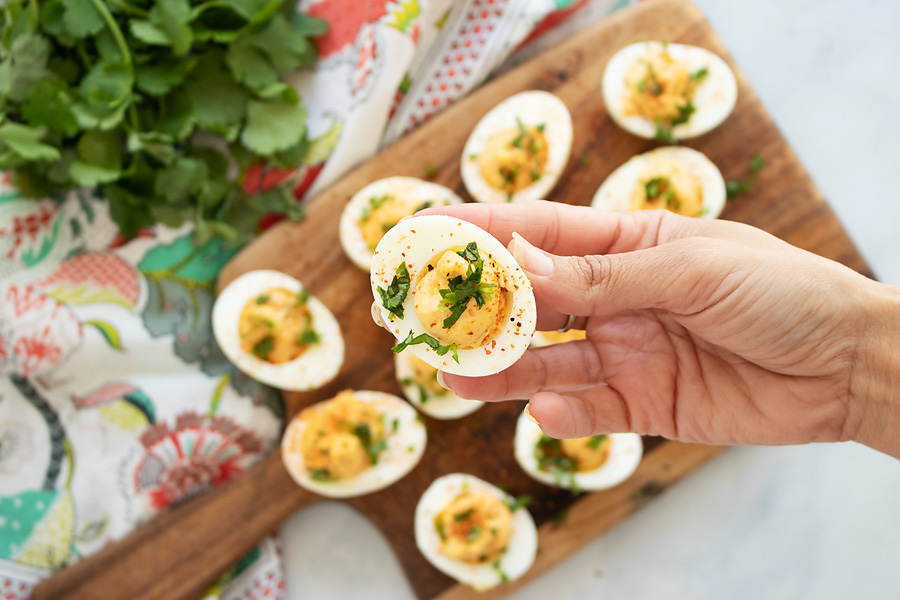 Health Benefits of These Keto Deviled Eggs
Fantastic Source of Protein
If you're looking for a good source of protein, look no further than eggs. In fact, eggs (specifically egg whites) are considered "the perfect protein."
Why is this?
Because eggs not only contain all of the essential amino acids that you need to survive, but they contain them in the ratio your body needs.
In addition, eggs have a superior digestibility score when compared to most other sources of protein(i.e., The amino acids are digested and absorbed well). These values are often described as the "biological value" (BV), or "PDCAAS score" (protein digestibility corrected amino acid score). According to research on protein quality, eggs get a perfect score for both BV and PDCAAS[*].
May Boost Metabolism
Spicy paprika, chipotle, and hot sauce all contain the compound capsaicin, which gives these foods their spicy kick.
Capsaicin has been shown in numerous studies to increase metabolism  and promote weight loss. It seems to work by boosting your body's energy expenditure and specifically targeting your fat stores as fuel. So don't go light on the spices if you're looking for a little metabolic pick-me-up[*][*][*].
Spicy Keto Deviled Eggs
If you're tired of all your keto snacks, then try something new with these spicy deviled eggs. They're gluten-free and dairy-free, and incredibly simple to whip up.
All you need is some hard-boiled eggs, mustard, mayo, and spices.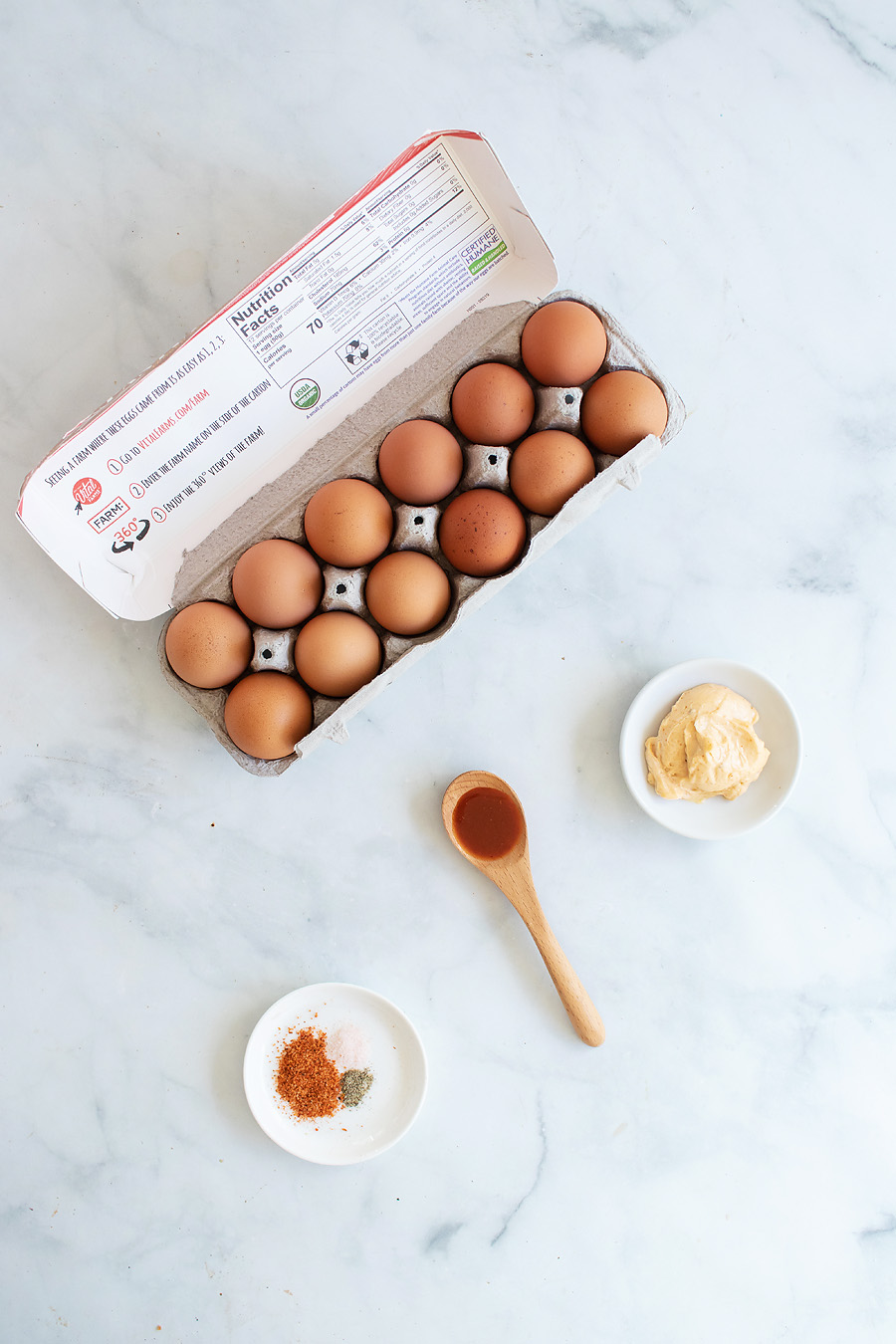 Begin by slicing your eggs lengthwise and remove the egg yolks into a small mixing bowl.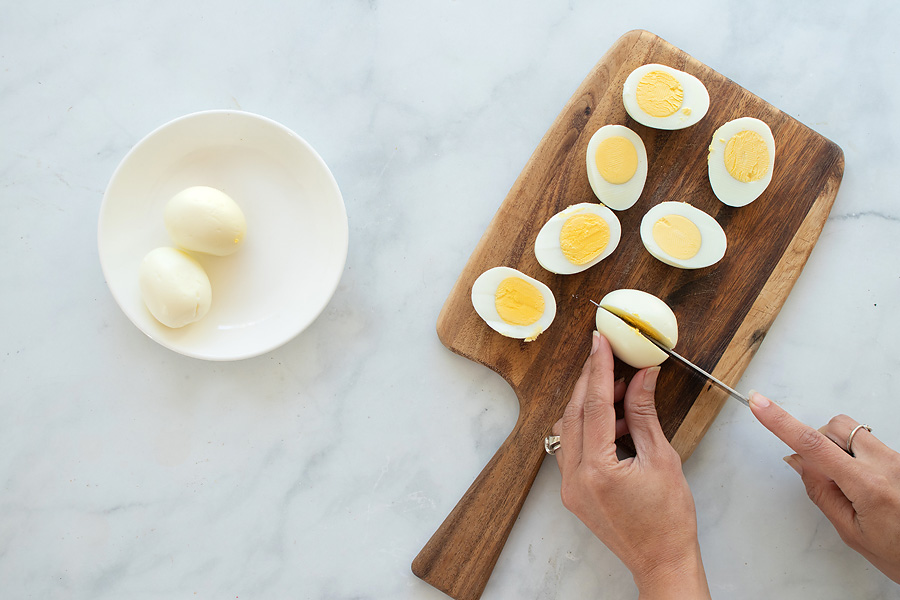 Add your hot sauce (to taste), one and a half teaspoons dijon mustard, a half-cup chipotle mayo, pepper, paprika, and salt, and mix until smooth and well-combined.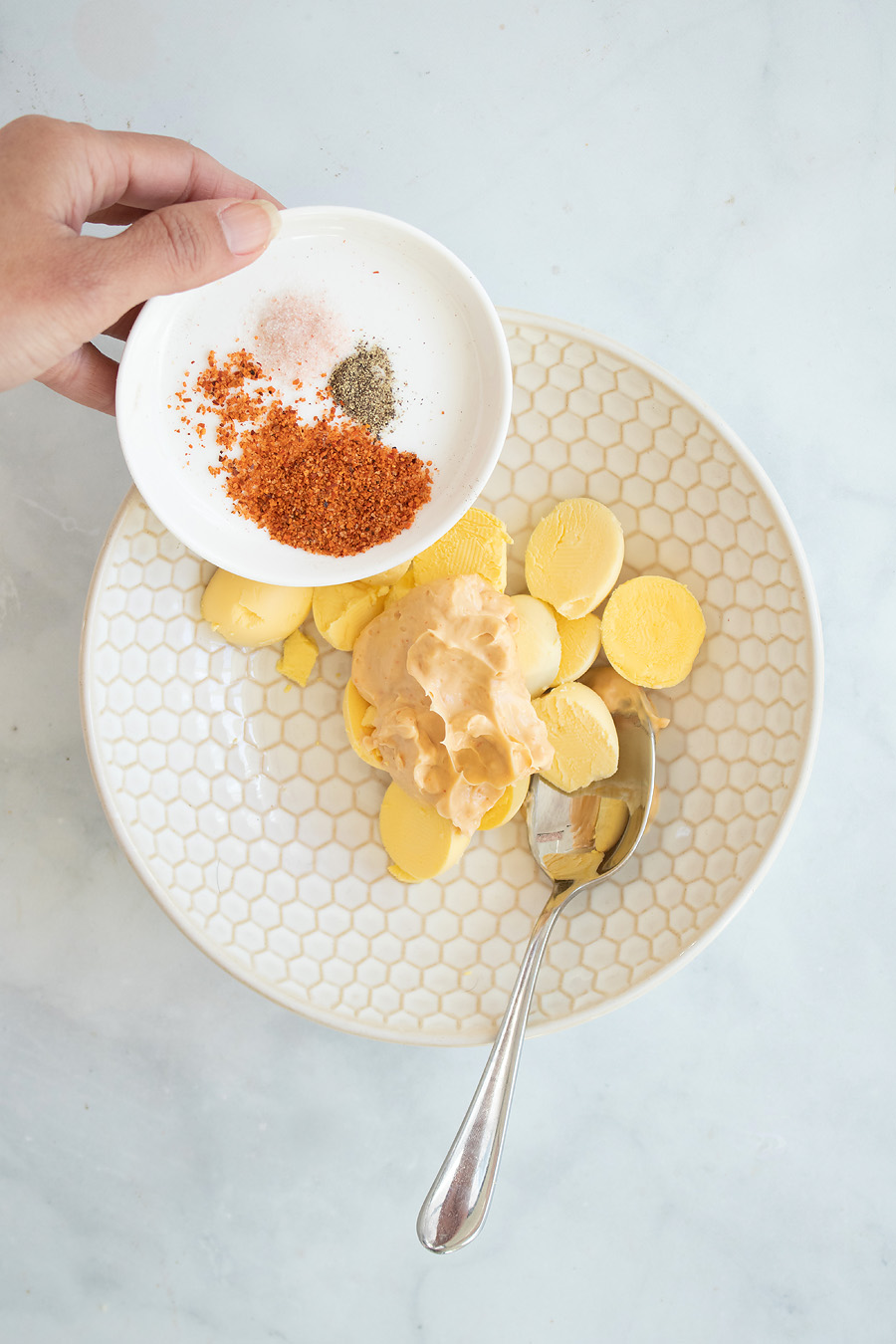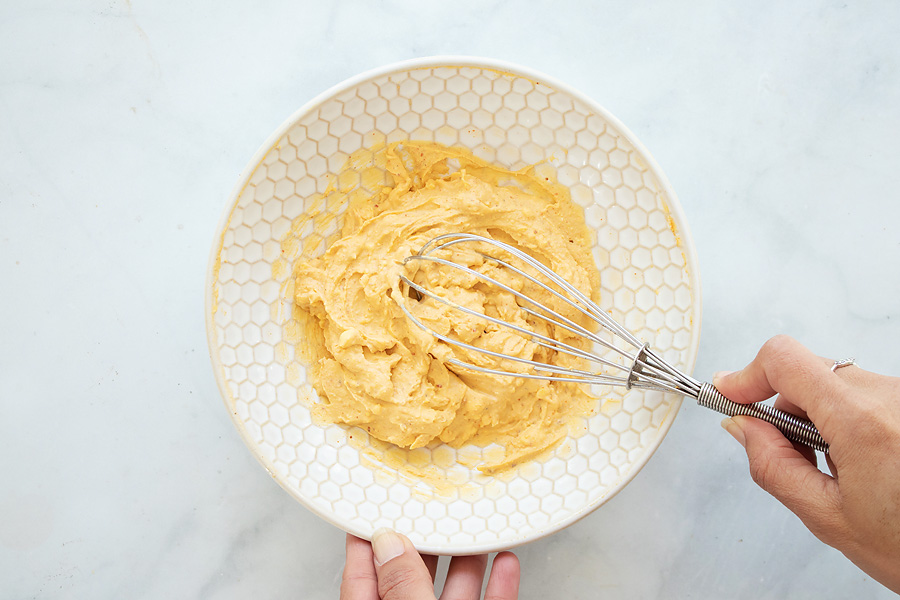 Next, add your egg yolk mixture to a piping bag and fill the center of the egg white halves.
Garnish with spices and fresh herbs, and serve.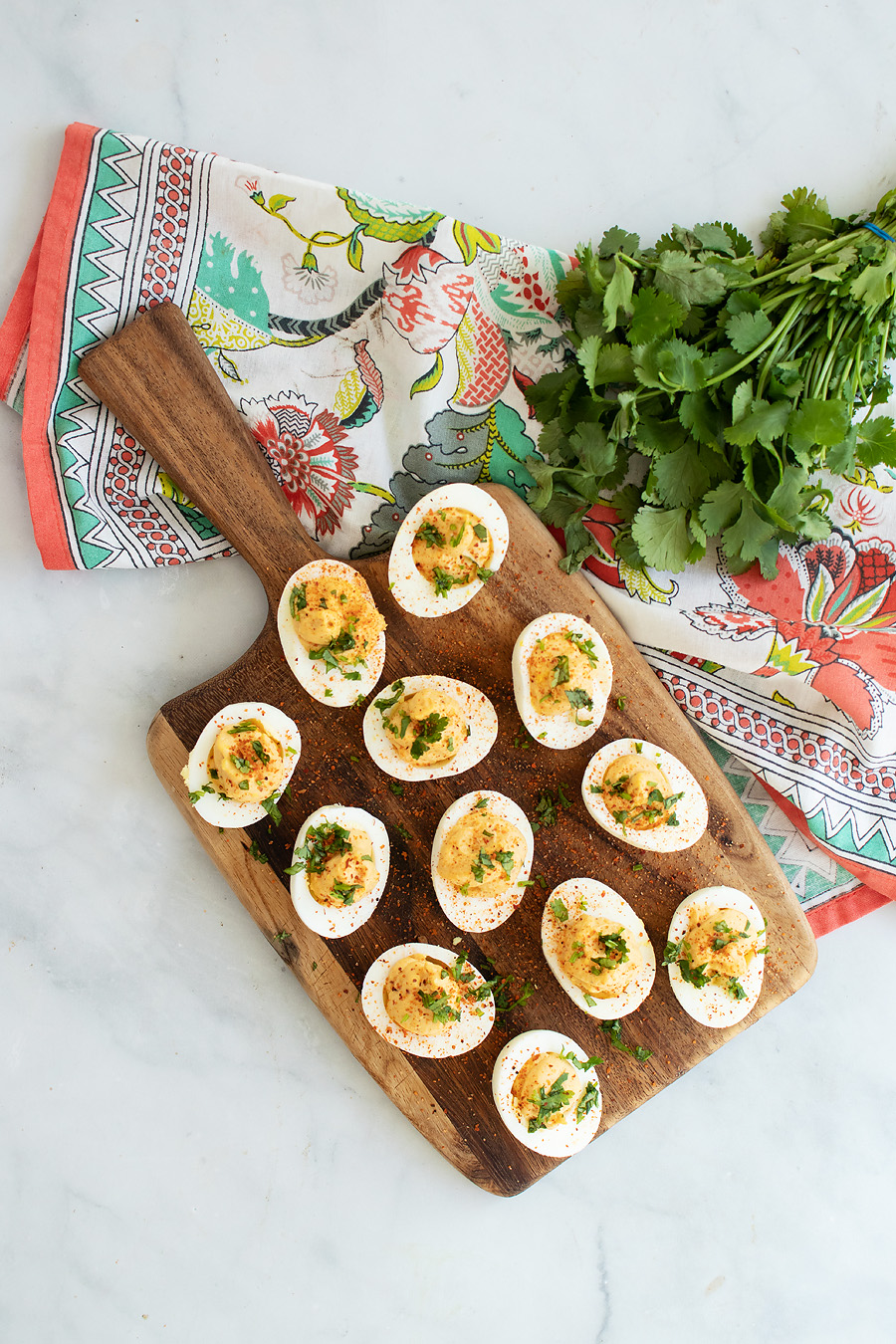 If you have any extra, store them in an airtight container in your refrigerator.

Print
Spicy Keto Deviled Eggs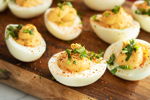 What's better than deviled eggs? Deviled eggs with a little kick. Whip up a batch of these eggs for a party, as a snack, or to share with some friends.
Author:
Prep Time:

5 minutes

Total Time:

10 minutes

Yield:

24

servings

1

x
Instructions
Slice eggs in half lengthwise and remove yolks into a small bowl.

Add hot sauce (to taste), dijon mustard, mayo, pepper, paprika, and salt to eggs yolks.  Combine and whisk until smooth.

Fill a piping bag or scoop mixture into the center of egg halves. 

Garnish with extra paprika and fresh herbs if desired.
Nutrition
Serving Size:

½ egg

Calories:

79

Fat:

7g

Carbohydrates:

0g (Net: 0g)

Fiber:

0g

Protein:

4g