Corina Nielsen-Thomas is a certified nutritionist, health coach, recipe developer, food stylist, and photographer.
Steph Lodge is a writer, recipe developer and content creator as well as a nutritional consultant, fitness model and competitive weightlifter. She is the founder of The Athlete's Kitchen.
Ayla Sadler has worked with multiple of the leading companies in the health and wellness industry as a writer, recipe developer, and photographer. She has years of experience developing recipes and photographing and styling photo and video shoots. Her work can be found in the cookbooks Bone Broth Breakthrough Cookbook, Eat Dirt, and The Gut Repair Cookbook. She has also contributed to magazines such as NATIVE, The Good Life, Home Life, Mature Living, and many online outlets.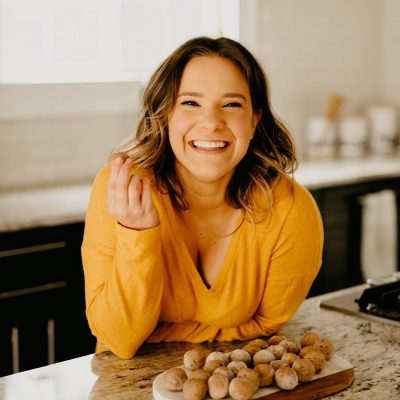 Sara Nelson
Sara Nelson is a proud Milwaukeean, obsessed with her Boston terrier, and a lover of coffee, chocolate, & low-carb baked goods. Sara creates keto, low-carb, nut-free, paleo, and primal recipes on her site: https://realbalanced.com/about.
Found an error? Let us know!
If you've found any inaccurate claims, typos, or anything else you think needs fixing, tell us at [email protected]
Do you need medical advice?
The content on Perfect Keto's website is not medical advice and it's intended for informational and educational purposes only. It doesn't replace medical diagnosis from a qualified health professional. If you suspect you need medical help, contact a trusted healthcare provider.
Would you like to share your story with us?
If you've tried the ketogenic diet and want to share your success story with us, we'd love to read it and possibly feature it on our website! Just send us a line at [email protected]