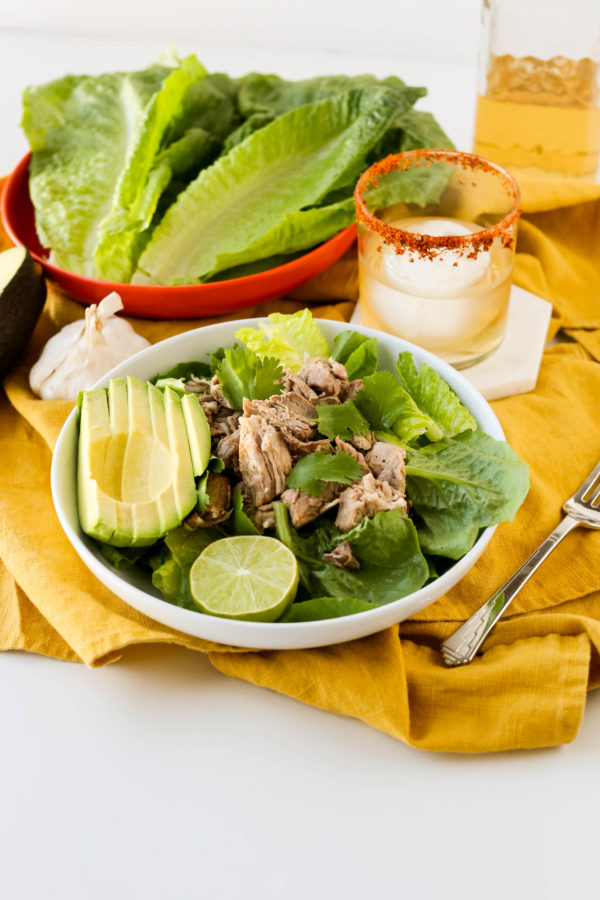 Mexican cuisine offers some of the most flavorful and satisfying options out there. However, many of these dishes are made with carb-heavy wheat or corn tortillas or tacos.
But not these delicious pork carnitas. With only two net carbs per serving, this keto-friendly pork recipe fits perfectly into your low-carb meal plan.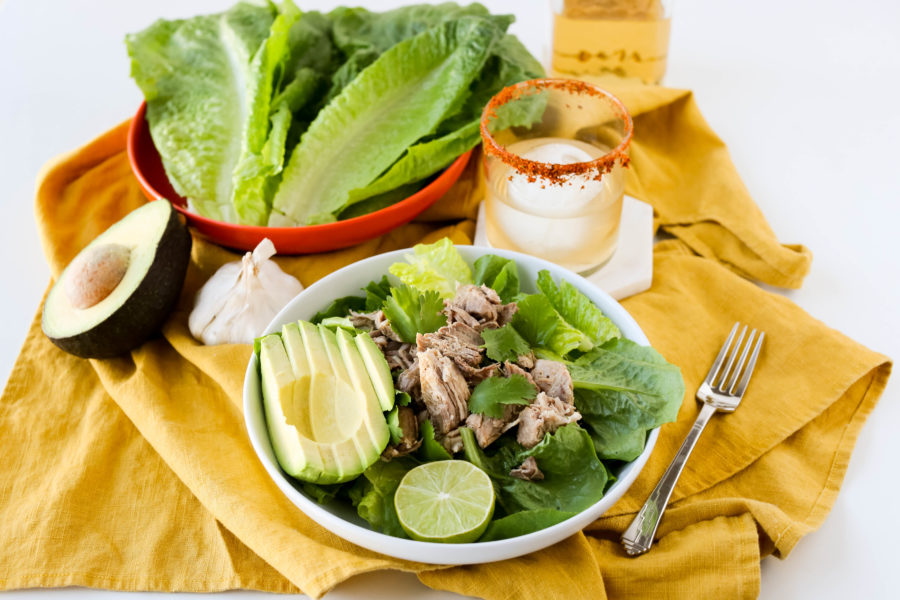 This Instant Pot recipe is:
Flavorful
Comforting
Rich
Delicious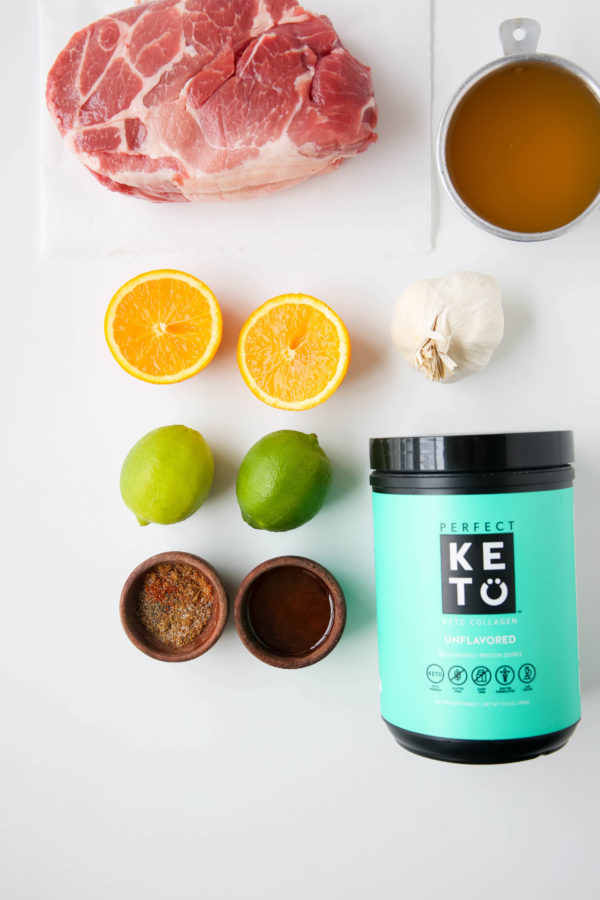 The main ingredients are: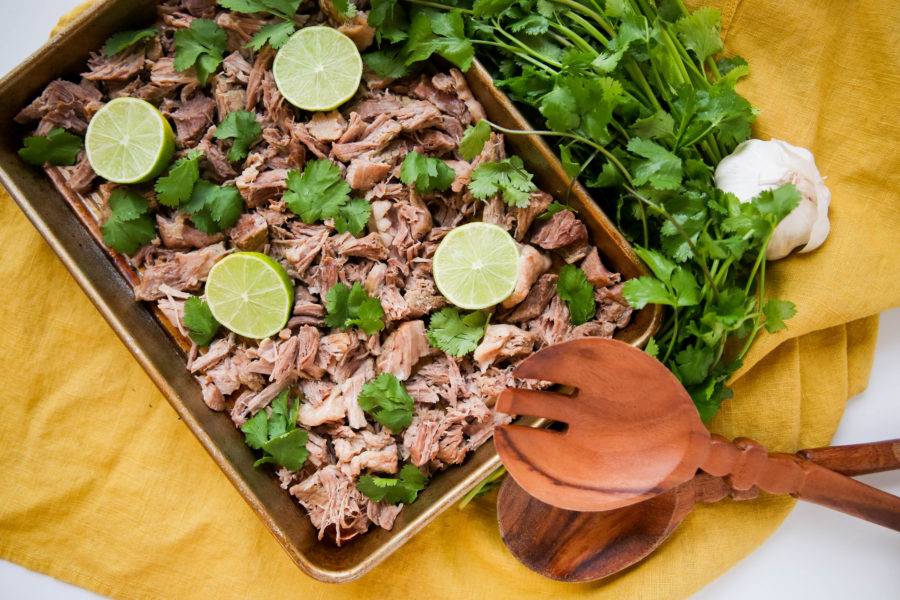 Optional additional ingredients
Health Benefits of Pork Carnitas
Supports Joint Health
The addition of collagen to this recipe not only adds a little extra protein, but it adds amino acids that may directly support your joints. And if that wasn't exciting enough, the bone broth also contains collagen — a double whammy.
Collagen is the primary protein that makes up your connective tissue. When it comes to joint health, collagen is a crucial component of cartilage, which is the protective tissue around your joints. Over time cartilage can wear away, creating pain in your joints.
Research shows, however, that collagen supplements may reduce joint pain, and may even reduce the risk for further cartilage deterioration[*].
Anti-Inflammatory
This recipe is packed with anti-inflammatory ingredients like avocado oil, paprika, and cumin[*][*][*]. Inflammation, although at times a healthy immune response, can become a chronic issue. When this happens, inflammation can become the root of many chronic diseases[*].
Diet plays a significant role in how your body responds to and manages inflammation, so choosing ingredients that can calm your inflammatory pathways will pay dividends for life.
Break Down of Carnitas Ingredients
There are hundreds of ways to make carnitas. However, if you want to get a good base going (especially Instant Pot style),  there are a few ingredient categories to nail down.
Meat: Pork is the traditional meat of choice when it comes to carnitas, with pork shoulder being the classic cut due to its rich and juicy texture.
Spices: Spices like cumin, paprika, and garlic add a well-rounded hit of spice and flavor to this recipe. And a little cilantro for the finish brings the whole thing together.
Oil: Avocado oil is the perfect cooking oil. It's stable in high-heat, rich in monounsaturated fats (like olive oil), and doesn't make everything taste like avocados.
Sauce: While you can choose any cooking liquid to add to your pressure cooker or Instant pot, bone broth is an excellent choice if you're looking for the extra benefits of collagen.
Toppings: The toppings category is yours to have fun with. Some traditional Mexican favorites include guacamole, sour cream, pico de gallo, shredded cheese, and lettuce if you want something a little crispy.
Instant Pot Pork Carnitas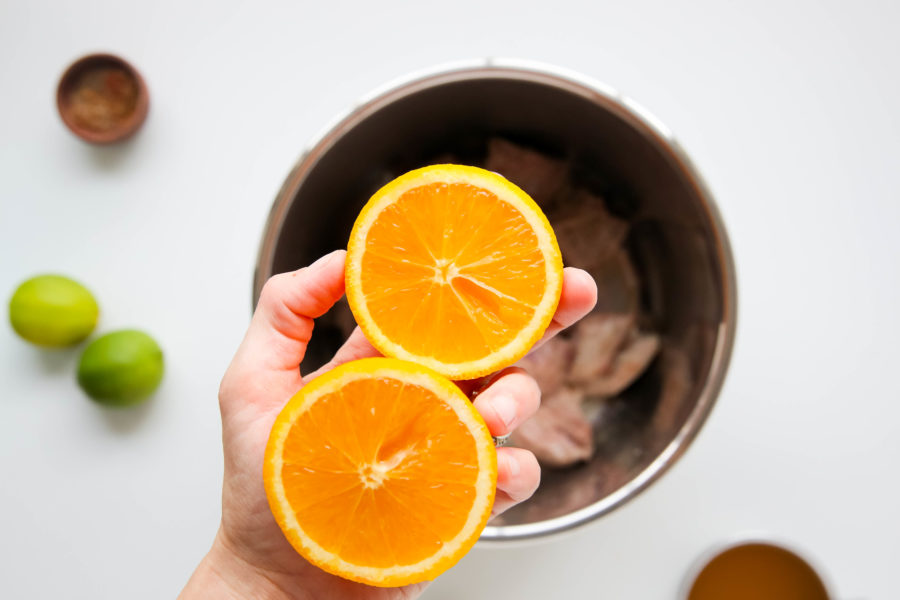 To begin, cut your pork shoulder into cubes and lightly season it with salt and pepper. Next, set your instant pot to saute, place pork inside, and add the avocado oil. Sear the pork until it is browned.
When the pork is well-browned, turn your Instant Pot off and add your remaining ingredients.
Tip: you may want to get your fresh lime juice ready before you begin cooking the pork.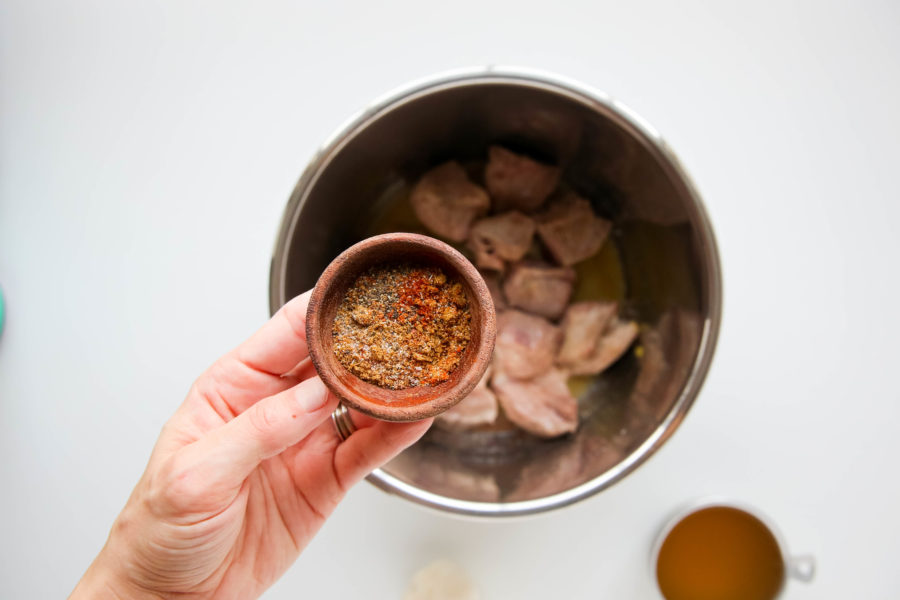 Next, add the lid and lock it, turn the pressure release to seal, and press the meat button, making sure the time is set to 30 minutes.
When releasing the lid, allow for a natural release for ten minutes, before switching to quick release.
Finally, use two forks to shred the pork, and then add your shredded pork to low-carb tortillas, lettuce boats, or salads.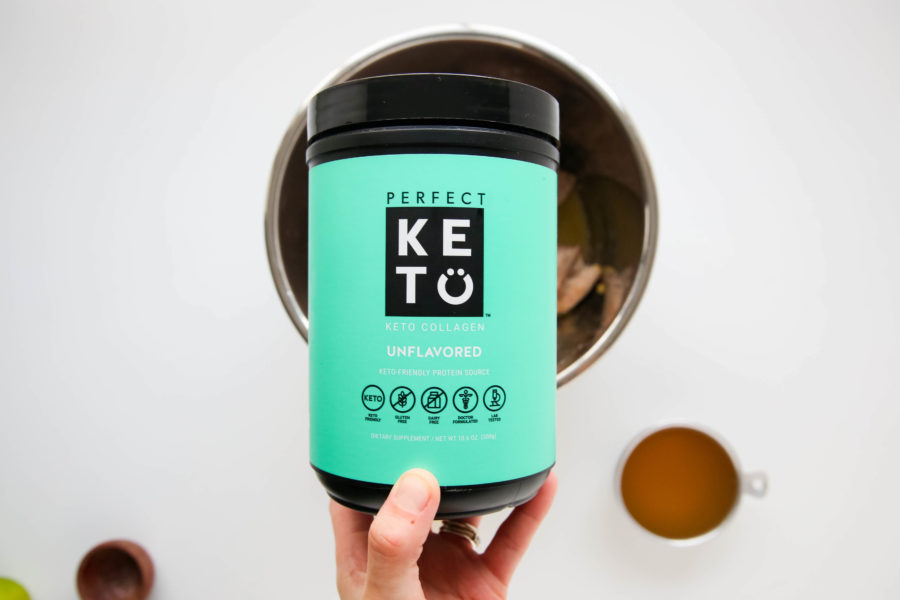 If you're just going to straight carnitas (no sides), you can also serve with lime wedges for extra color.
Variations:
While this recipe on it's own is nothing short of delicious, you can feel free to mix it up a bit with variations depending on your taste.
Spice it up: If you're a fan of spice, add some jalapenos or any other hot pepper depending on how hot you want to go.
Change up the protein: While traditional carnitas are made with pork, this recipe tastes great with chicken or beef as well.
Have fun with plating: There are lots of ways to serve your carnitas, below are some fantastic examples.
Ways To Serve Carnitas:
The wonderful thing about carnitas is that there is absolutely no shortage of ways that you can serve them. Below are some low-carb favorites:
Wrapped in low-carb tortillas for some carnitas tacos
Atop romaine lettuce boats
With a side of low-carb veggies (fajita veggies like onions and peppers go great)
On top of a Mexican-inspired salad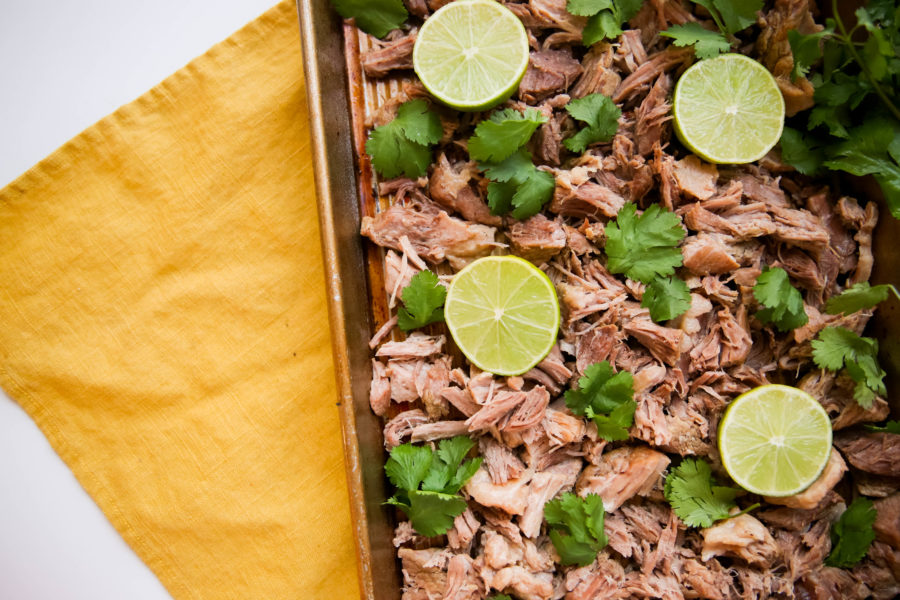 Print
Low-Carb, Keto Instant Pot Carnitas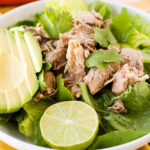 Author:
Cook Time:

30 minutes

Total Time:

45 minutes
Instructions
Lightly season the cubed pork shoulder with salt and pepper.

Set Instant Pot to saute, add avocado oil, and sear the meat until browned.

Turn Instant Pot off, add the remaining ingredients, stirring to combine.

Add the lid and lock it, turn the pressure release to seal, and press the meat button, making sure the time is set to 30 minutes. 

Allow pressure to naturally release for 10 minutes, before switching the valve from "seal" to "release."

Use two forks to shred the meat.

Add to romaine boats or a bed of greens, top with cilantro, avocado, keto-friendly salsa, and hot sauce.
Nutrition
Serving Size:

8

Calories:

282.8

Fat:

8.3g

Carbohydrates:

2.7g (net. 2)

Fiber:

.7g

Protein:

47.25g