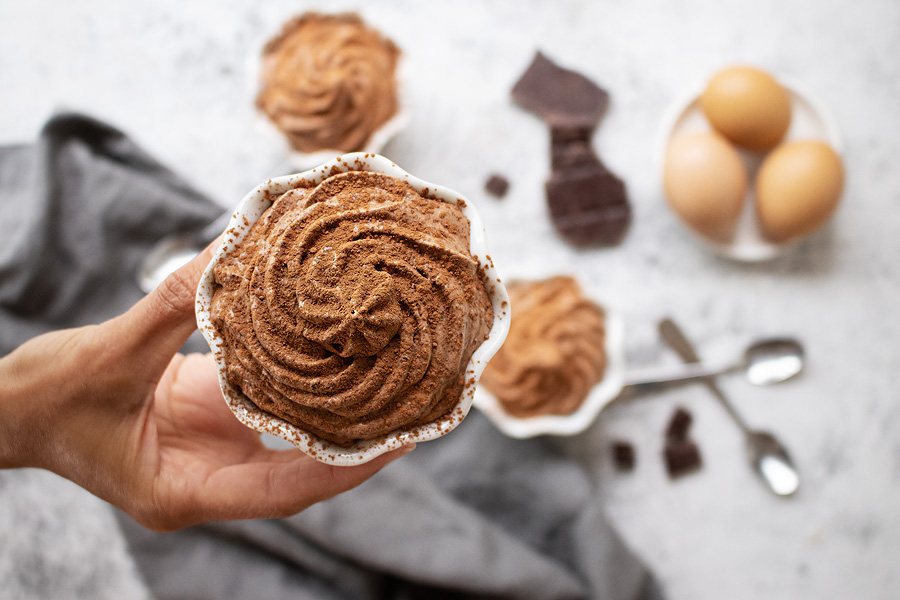 Every now and then you come across a dessert recipe that is just too perfect for words.   Not only does it satisfy a sweet tooth, but an added bonus is it can be prepared in under 10 minutes!   This keto chocolate mousse is so delicate, every bite simply melts in your mouth.   It is the perfect finishing touch to any meal and quite the show stopper for small gatherings.   Even your friends who may not keep a ketogenic diet will not be able to resist multiple servings of this dessert.
This keto chocolate mousse is everything chocolate dreams are made of!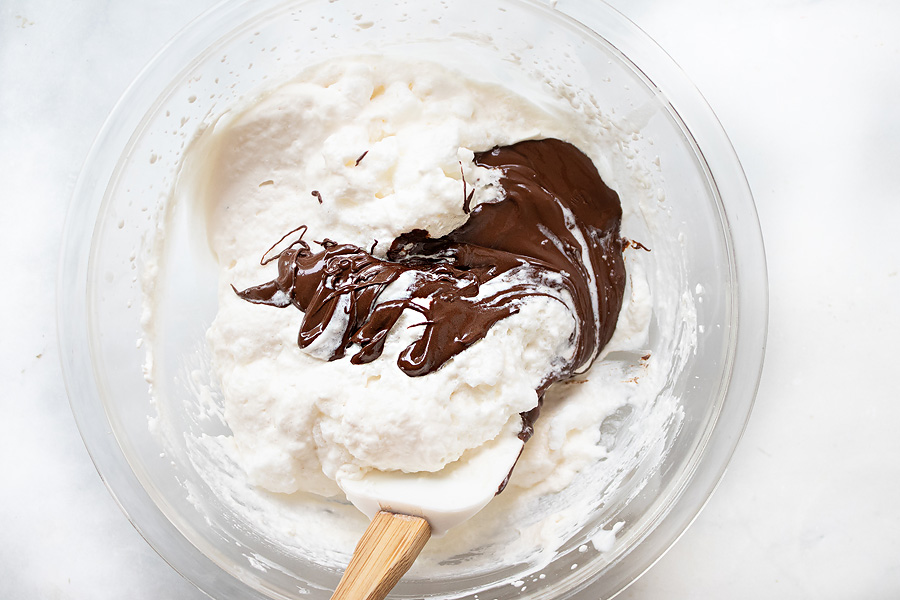 Keto Chocolate Mousse Ingredients
Heavy Cream- the cream is what gives the keto chocolate mousse most of its volume, creaminess, and richness.
Egg Whites- this provides the light and airy texture
Dark Chocolate- the higher the quality of your chocolate, the better the flavor will be.
Espresso Powder- although you will not be able to taste this ingredient, it does provide a deeper flavor and depth to the chocolate.
Print
Keto Chocolate Mousse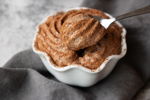 Author:
Total Time:

10 minutes

Yield:

6

servings

1

x
Category:

Dessert
Scale
Ingredients
3

large egg whites (room temperature)

1 cup

heavy cream

¼

  teaspoon espresso powder

1 cup

dark chocolate or stevia sweetened chocolate chips

3 tablespoons

monk fruit sweetener

½ teaspoon

vanilla extract
Instructions
Prior to making your chocolate mousse, place two large bowls in the freezer for 10-15 minutes.   This will ensure a fluffier and spongier texture.

When bowls are very cold, add egg whites to one bowl.  Beat on high for 1 minute until soft peaks are formed.

Slowly add the sweetener and beat to stiff peaks.   Place bowl in the fridge.

In the other large bowl, add the heavy cream, vanilla extract, and espresso powder.   Beat on high for 1-2 minutes until light and fluffy.   Beat to stiff peaks.   Place bowl in fridge.

Add chocolate to a small separate bowl.   Microwave on 50% heat in 20 increments until melted.   Stir in between each cycle.

Remove bowls from fridge and combine the egg white mixture and heavy cream mixture.

Gently fold chocolate mixture into egg white/heavy cream using a rubber spatula.   Stir just until mixture is well incorporated. 

Transfer mousse to small ramekins or serving dishes.   Cover with plastic wrap and refrigerate until ready to serve.
Nutrition
Serving Size:

1/4 cup

Calories:

221

Fat:

23 g

Carbohydrates:

3 g (Net Carbs: 3 g)

Fiber:

0 g

Protein:

3 g
Keywords: keto chocolate mousse

Tips for the Best Keto Chocolate Mousse
The colder you keep the bowls and ingredients, the better your keto mousse texture will be.
Ensure your utensils and equipment are completely clean.   Any residue or grease left may inhibit the egg whites from whipping up properly.
Chop your chocolate into very small pieces so it melts quicker.   Microwave just until mixture is melted, do not overcook because it will produce a grainy texture.
Let chocolate cool slightly before adding to the cold whipped cream/egg mixture so that it mixes in smoothly.
Whip egg whites into very stiff peaks.
When combining the egg whites, heavy cream, and chocolate be very gentle while folding together.
Use room temperature eggs.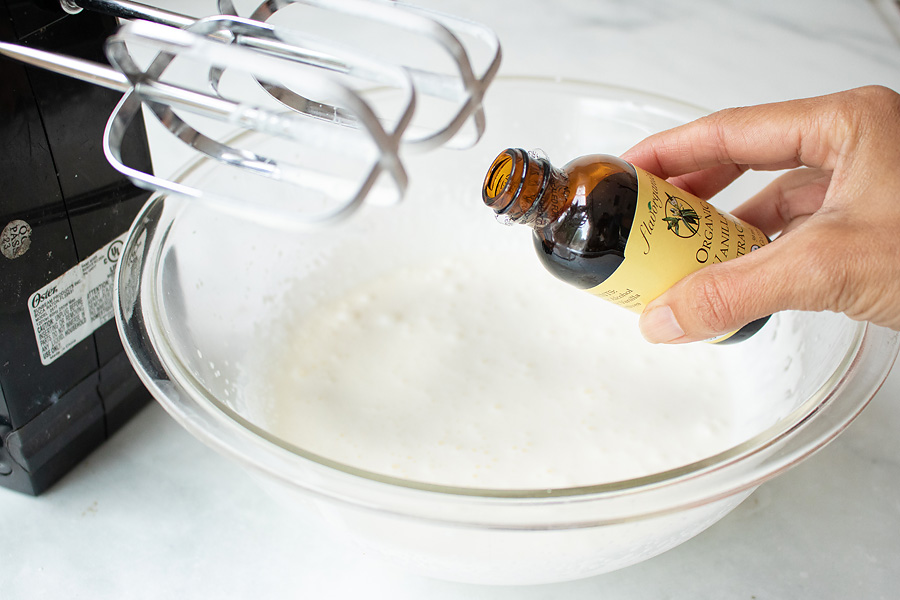 Keto Chocolate Mousse FAQs

Can I use coconut milk instead of heavy cream?
Yes, but it may not fluff up quite as well and the texture will not be quite as light and fluffy. Place the can of coconut milk into the fridge overnight before making the mousse. When you are ready to use it, remove the lid and only use the milk solids, not the water.
Can I omit the espresso powder?
Yes!  The espresso powder simply adds a layer of richness and brings out the flavor of the chocolate more.
Can I use dark cacoa powder instead of the dark chocolate/chocolate chips?
Yes!  It will not be quite as rich though.
Can I use liquid stevia instead of monk fruit?
Yes, start with ½ teaspoon and then adjust to taste.
How can I make my keto chocolate mousse creamier?
The key to a creamier and fluffier mousse is the whipping cream. Use a high quality heavy cream that is thick and free of artificial gums.
How many carbs are in this keto chocolate mousse?
The final amount of carbs will depend on the chocolate you have chosen. If using a stevia or monk fruit sweetened chocolate, you should have roughly 3 grams of net carbs per serving.
How to store keto chocolate mousse?
Store unused keto chocolate mousse in an airtight container or jar. You can also leave the mousse in serving ramekins and cover tightly with plastic wrap.  It is best served cold directly from the fridge.
How long does keto chocolate mousse last?
Keep in the fridge for up to 3-4 days.  It may lose some of its volume, but the taste may even be more rich after 1-2 days.