For all you creamy peanut butter lovers out there — this no-bake, gluten-free, sugar-free, dessert recipe is for you.
Mousse offers a great alternative to the heavier desserts like cupcakes or brownies that you may prefer when the weather is cooler. There's just something very refreshing about a light and airy sweet when the summer months hit.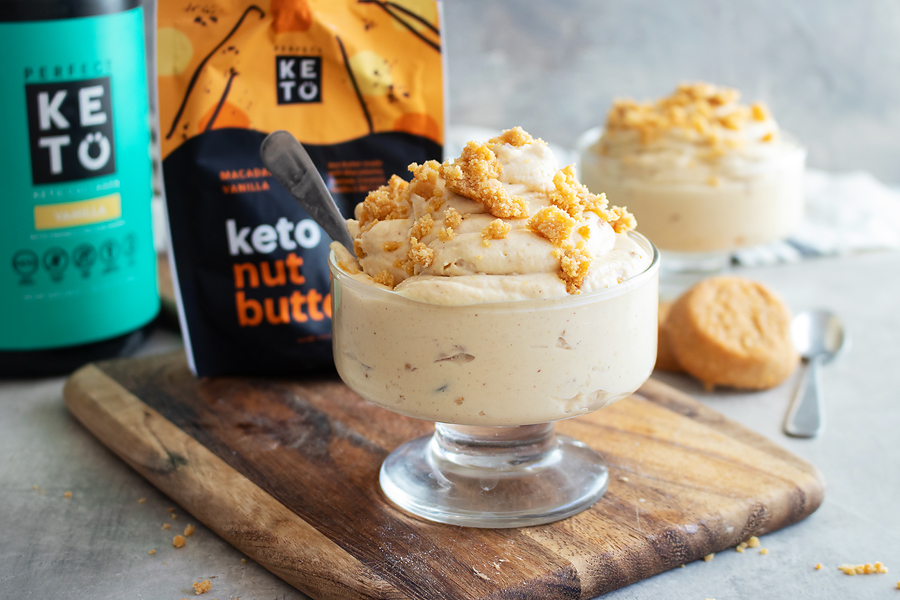 This creamy peanut butter mousse is:
Rich
Creamy
Sweet
Flavorful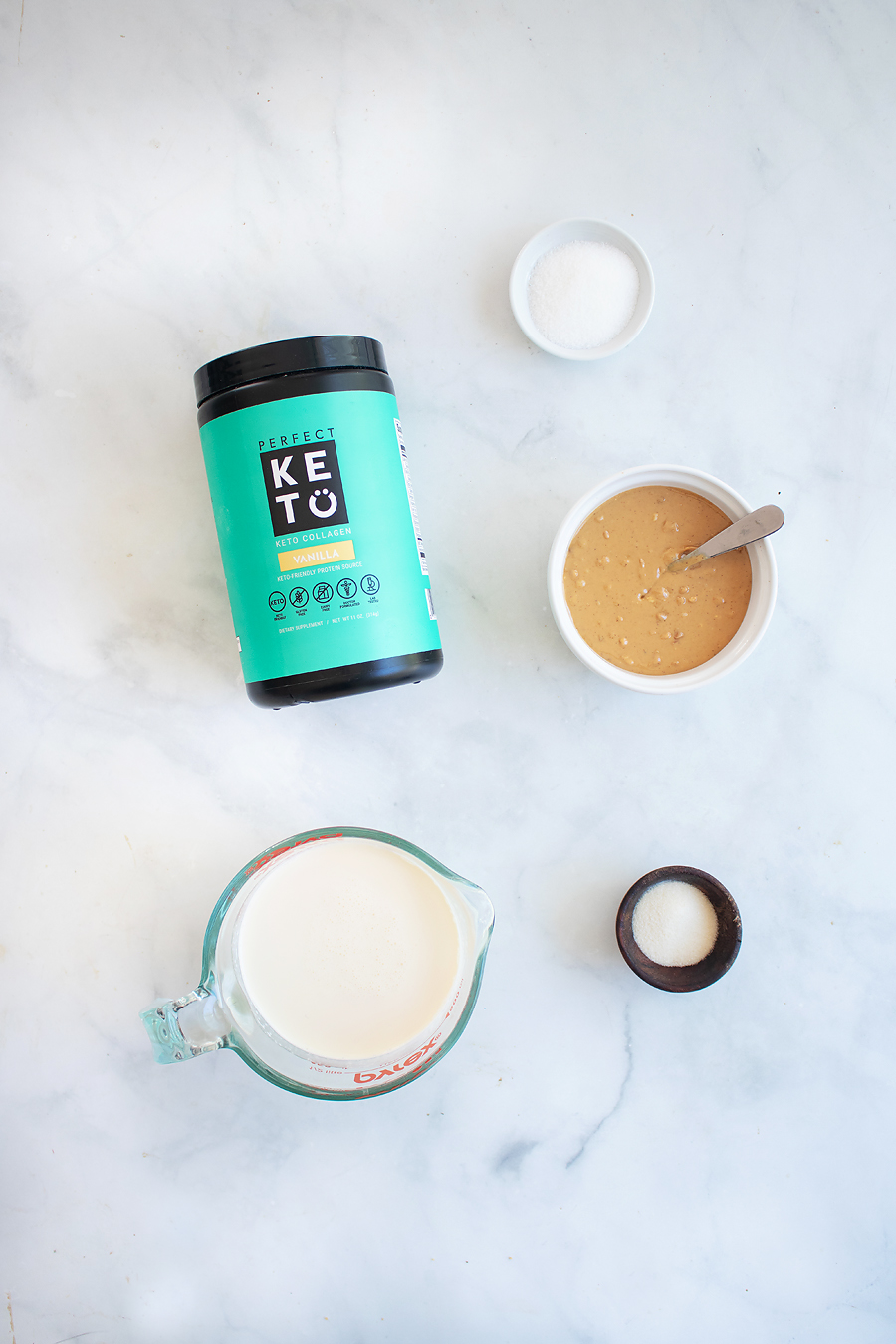 The main ingredients are:
Optional additional ingredients: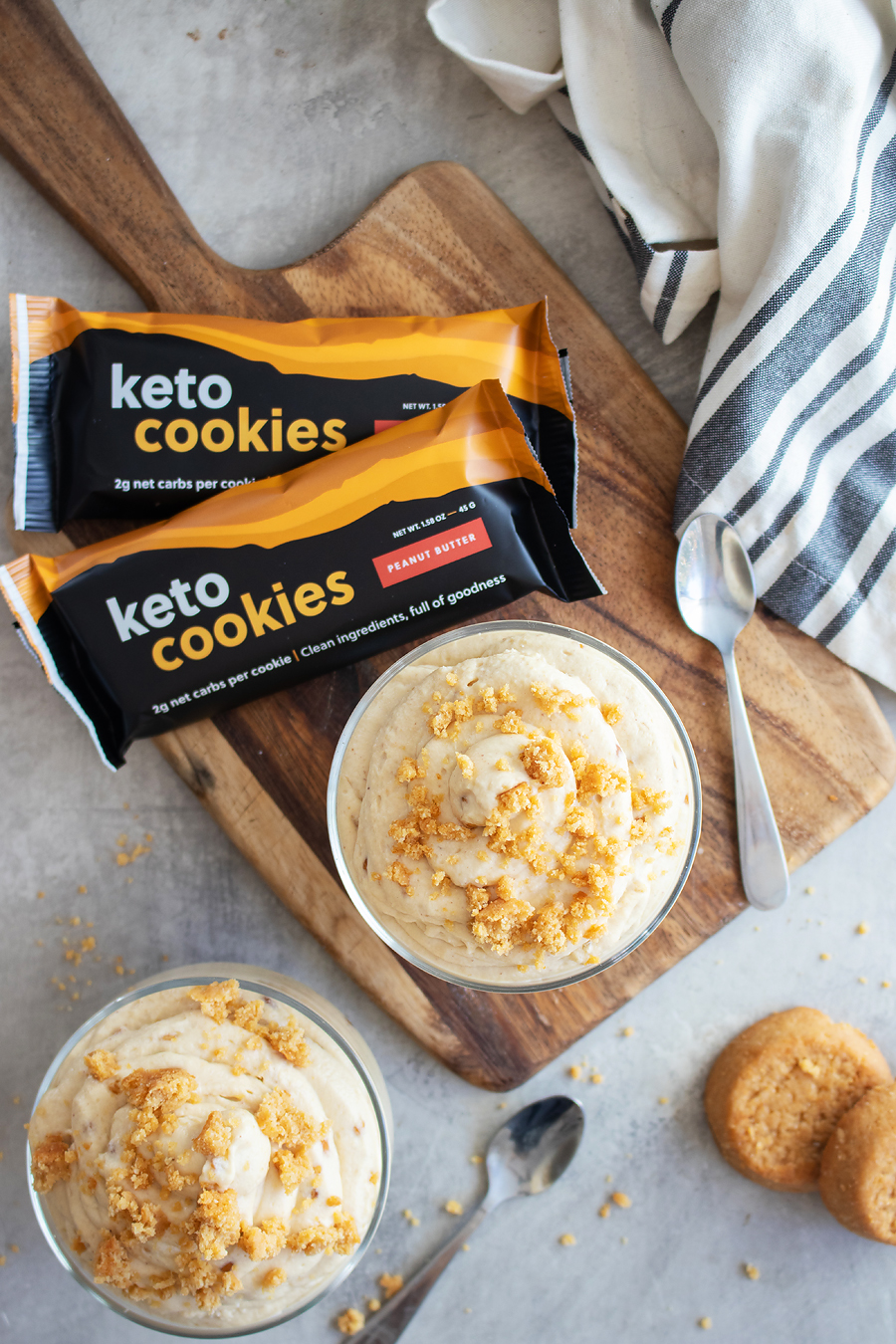 Health Benefits of This Peanut Butter Mousse
Aids in Blood Sugar Control
Peanut butter on its own is packed with fat and protein, making it an excellent choice for blood sugar control. However, most peanut butter mousse recipes call for copious amounts of sugar, which leaves you in blood sugar mayhem.
As is true for all keto desserts, this peanut butter mousse skips the sugar entirely and opts for stevia instead. Stevia not only imparts a sweet taste, but it also helps your body become sensitive to glucose (from sugar), and may even be beneficial for those with diabetes[*].
Supports Joint Health
Dessert recipes are made to be enjoyed, but why not add in a little extra nutrition if you can? In this recipe, the addition of collagen powder not only ups the protein content, but it provides direct support to your joints as well.
Collagen is the primary component of connective tissue and provides the amino acids that your body needs for healthy cartilage[*]. Cartilage is a rubbery tissue that protects the ends of your bones and joints. It provides support, while also allowing for flexibility and movement. When you start to wear out your cartilage, however, joint pain and stiffness can result.
Therefore, providing your body with the building blocks it needs by including collagen in your diet offers you continued joint support.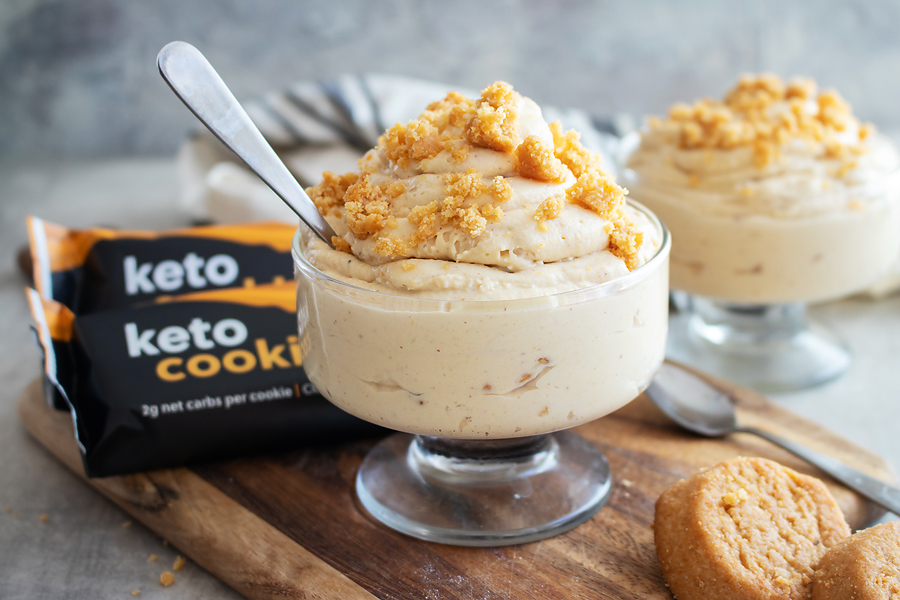 Peanut Butter Mousse
Are you ready to whip up some peanut butter mousse (pun intended)? Gather your ingredients, and let's get started.
To begin, add your heavy cream to a mixing bowl and whip on high with an electric mixer until soft peaks form.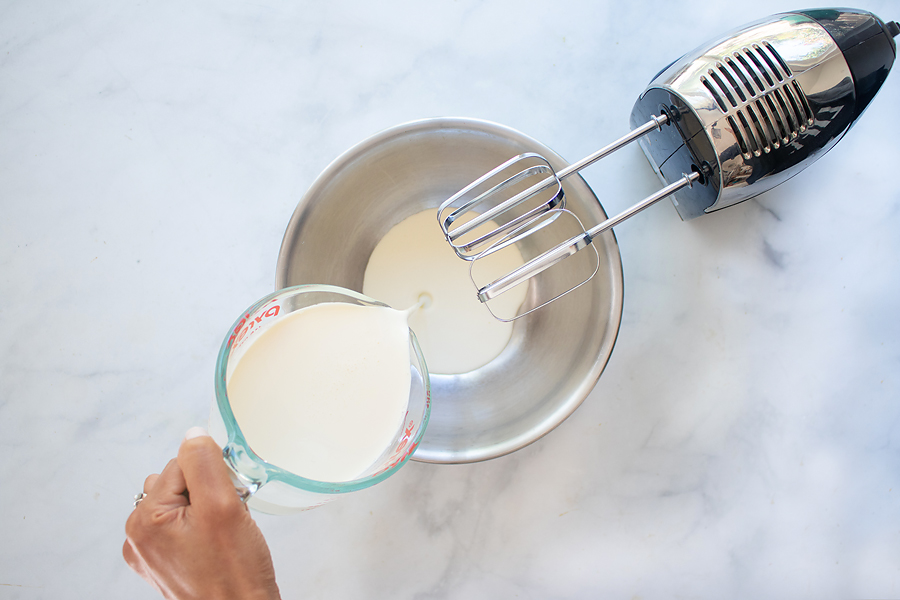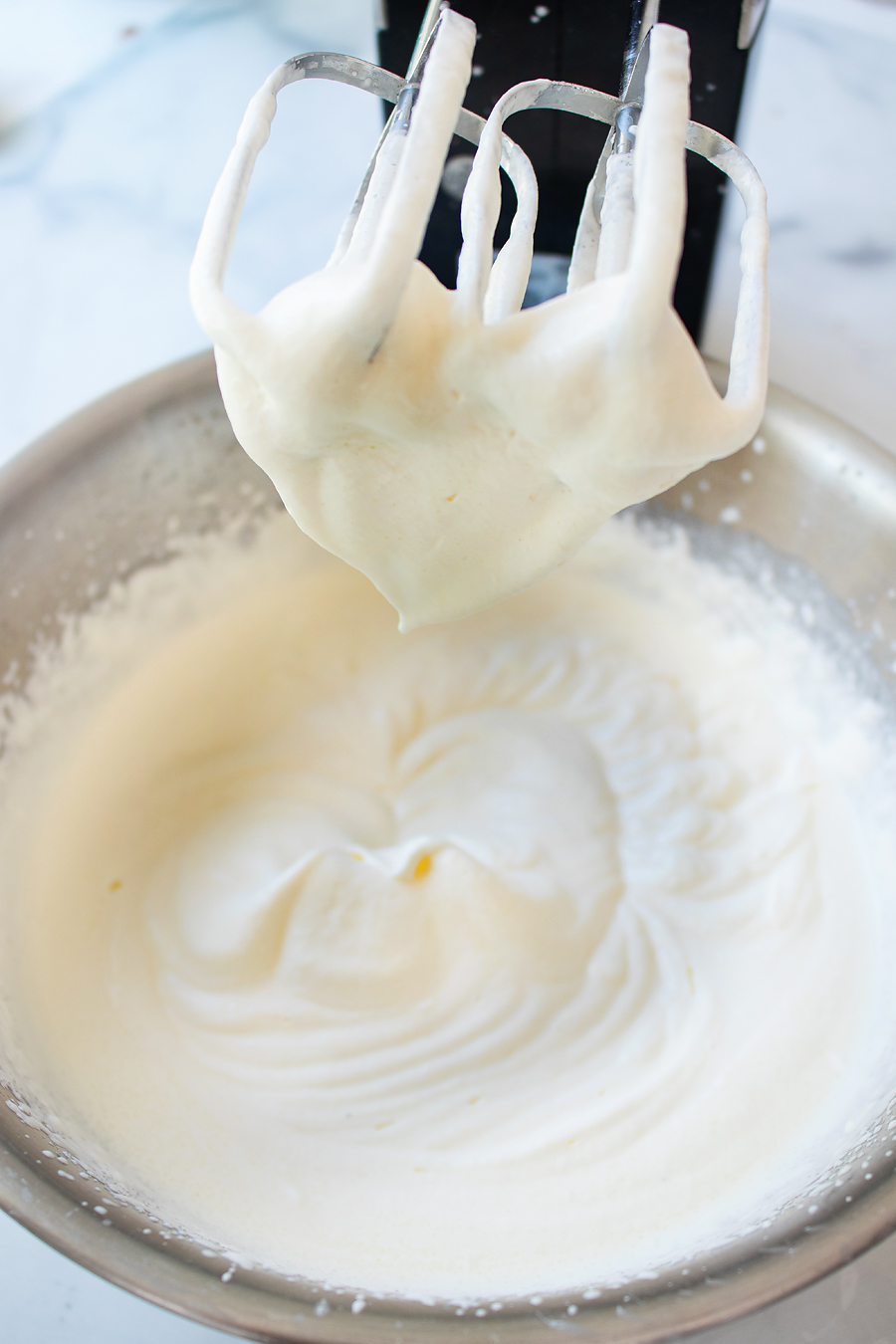 Next, slowly add in your stevia powder and collagen and continue to whip, soft peaks should remain. Once the stevia and collagen are fully incorporated, use a spatula to fold in the peanut butter.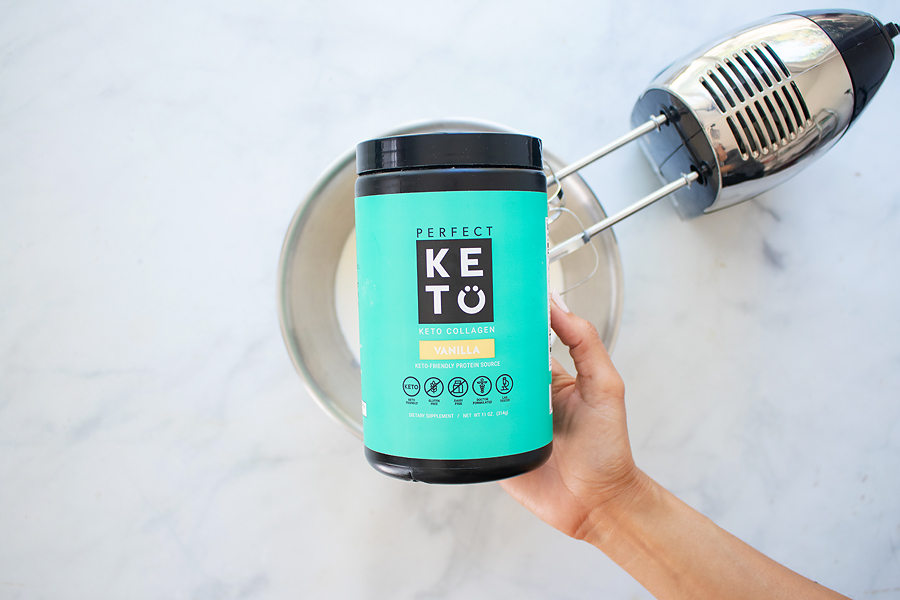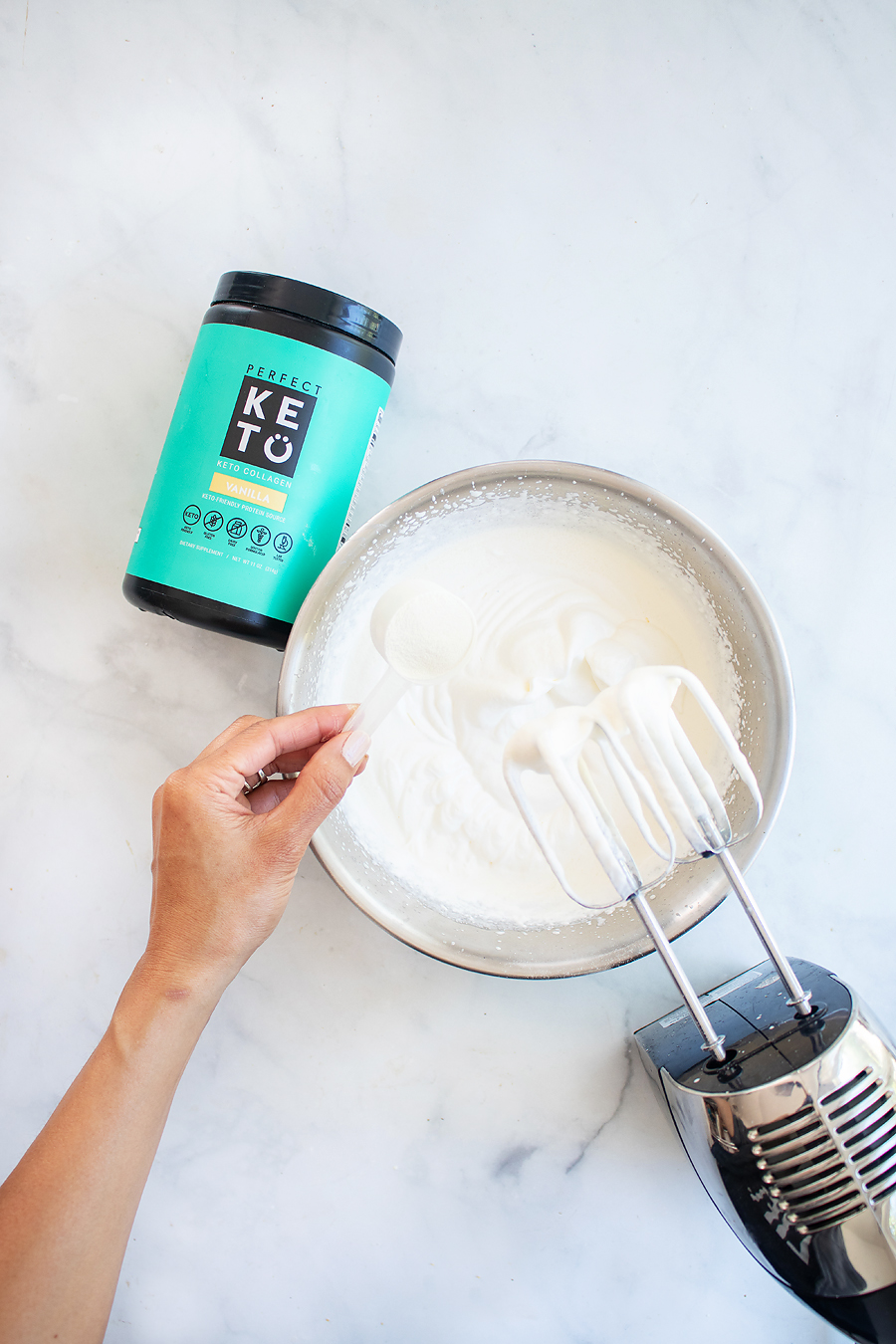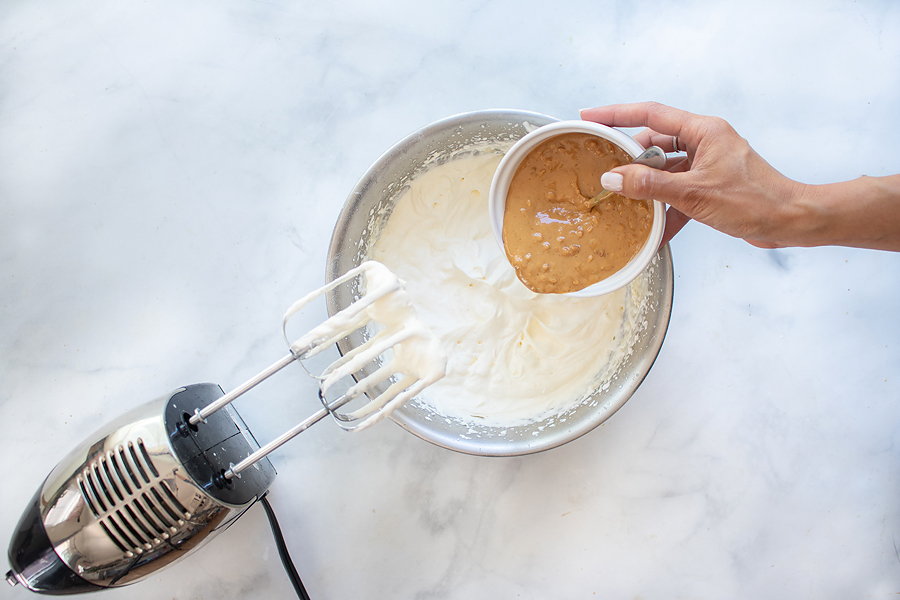 In a separate medium bowl add two teaspoons of gelatin and two tablespoons of warm water. Stir well until the gelatin is dissolved.
Add the gelatin to the whipped cream peanut butter mixture and turn the mixer onto the lowest speed.  Whip until smooth.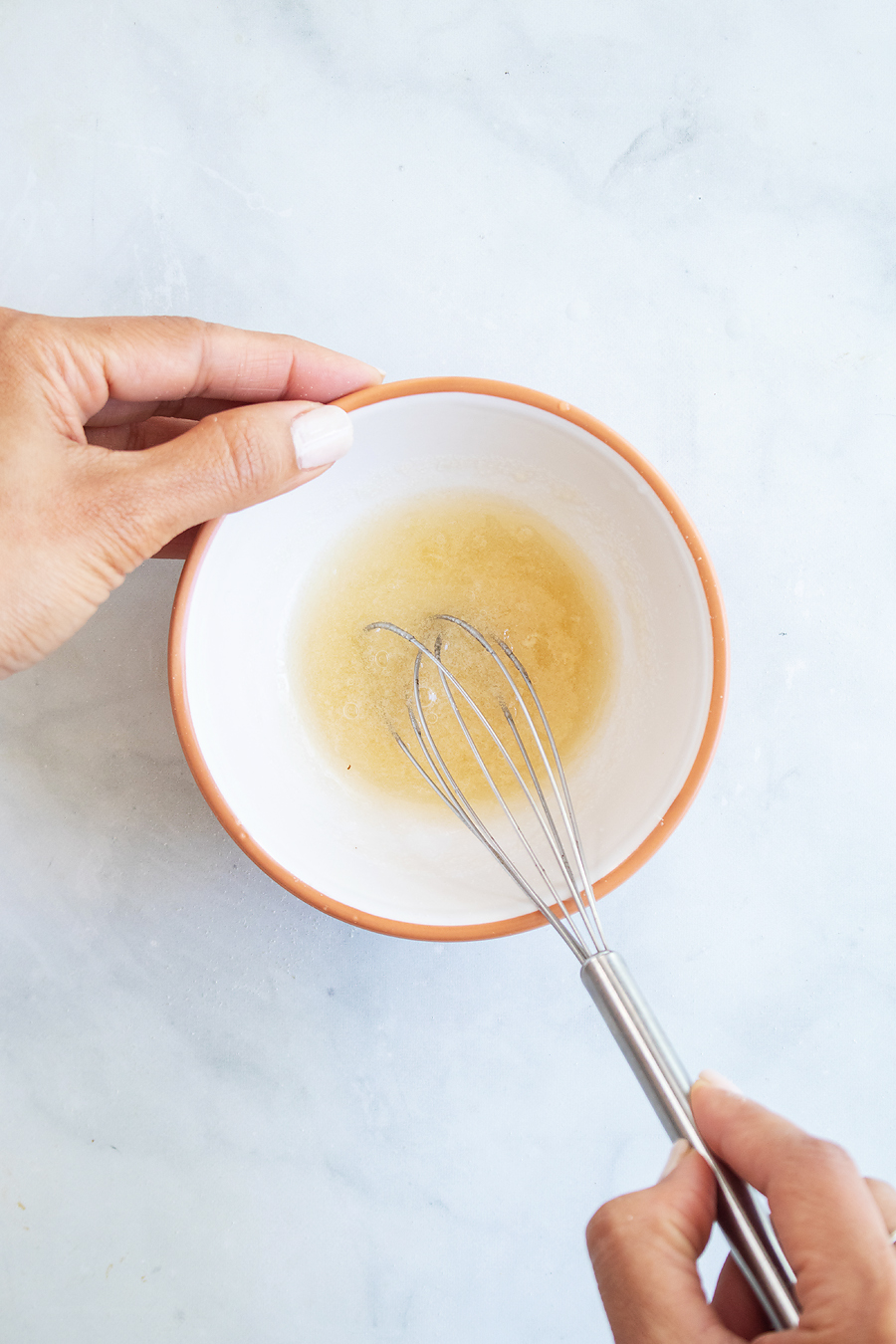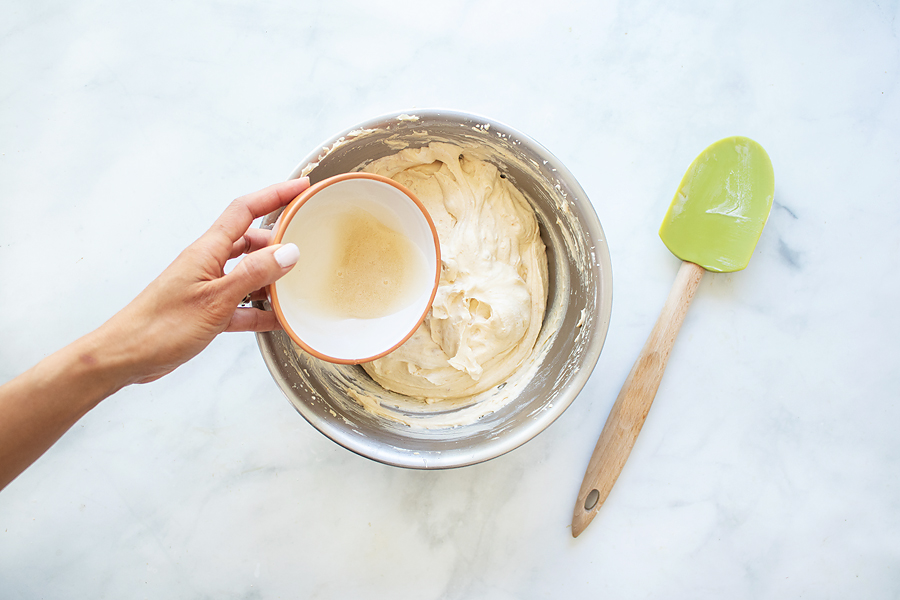 Finally, divide and portion the mousse into small bowls and refrigerate for 1-2 hours until set and ready to serve.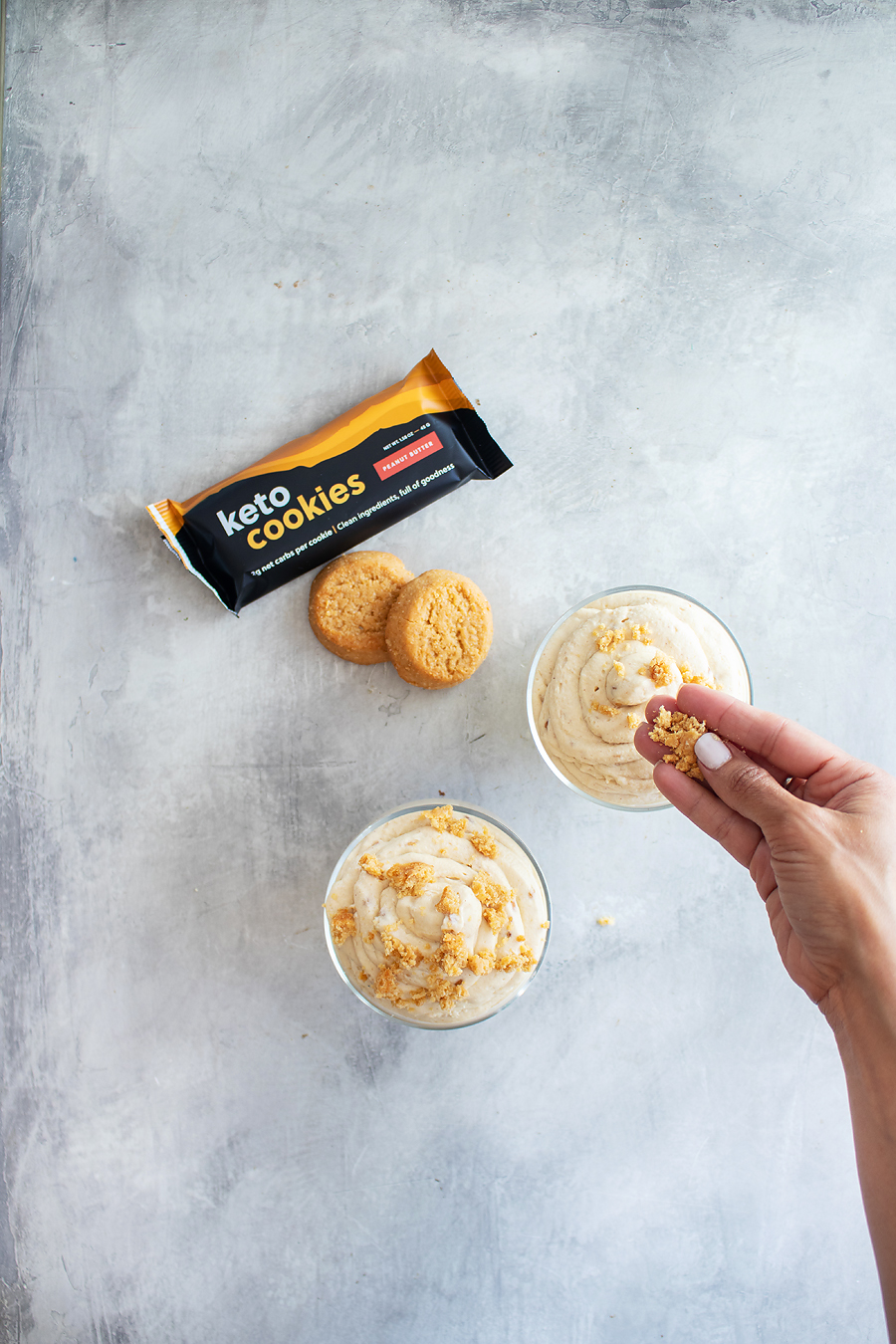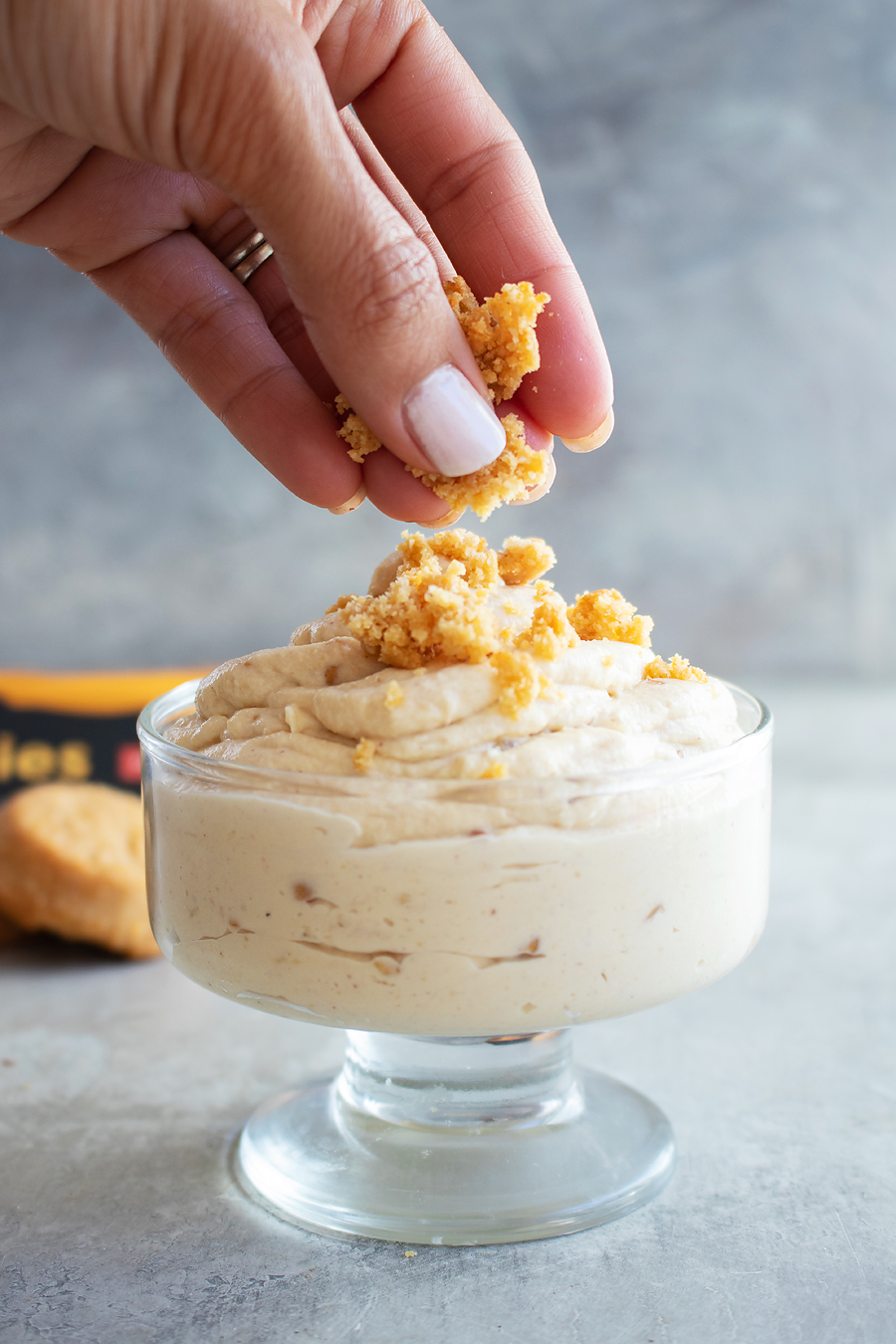 Optional Toppings:
There are several topping options you can go for with mousse, but the chocolate peanut butter combo is always a fan favorite. Some options to top off your mousse include:
Chocolate shavings
And if you really want to drive home the peanut butter flavor, try adding some crumbled peanut butter cookie.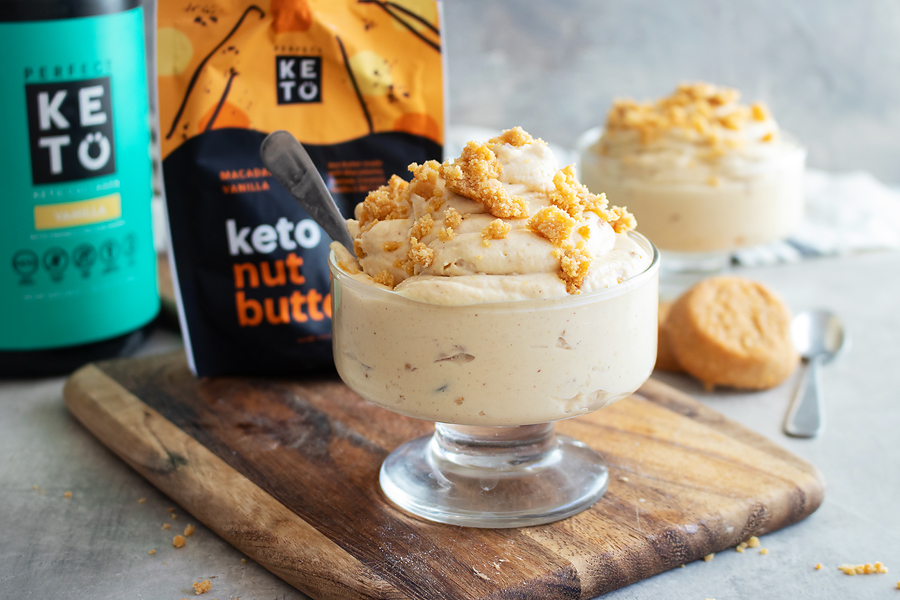 Print
Creamy Peanut Butter Mousse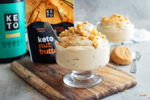 Looking for a new rich and creamy dessert option? This peanut butter mousse is for all the peanut butter lovers out there (so, basically everyone). 
Author:
Total Time:

10 minutes + 1-hour chilling time

Yield:

3 cups

1

x
Instructions
Add heavy cream into a large bowl or stand mixer.  Whip on high until soft peaks form.

Slowly add powdered stevia and collagen.  Continue to whip the heavy cream until stiff peaks are formed.

Fold the peanut butter into the whipped cream using a spatula until it is fully incorporated.

In a separate small bowl add 2 teaspoons of gelatin and 2 tablespoons of warm water. Stir well until the gelatin is dissolved.  

Add the gelatin to the whipped cream and turn mixer onto lowest speed.  Whip until smooth.

Divide and portion mousse into small bowls.  Refrigerate for 1-2 hours until set and ready to serve.
Nutrition
Serving Size:

½ cup

Calories:

394

Fat:

36g

Carbohydrates:

9g (Net: 6g)

Fiber:

3g

Protein:

9g