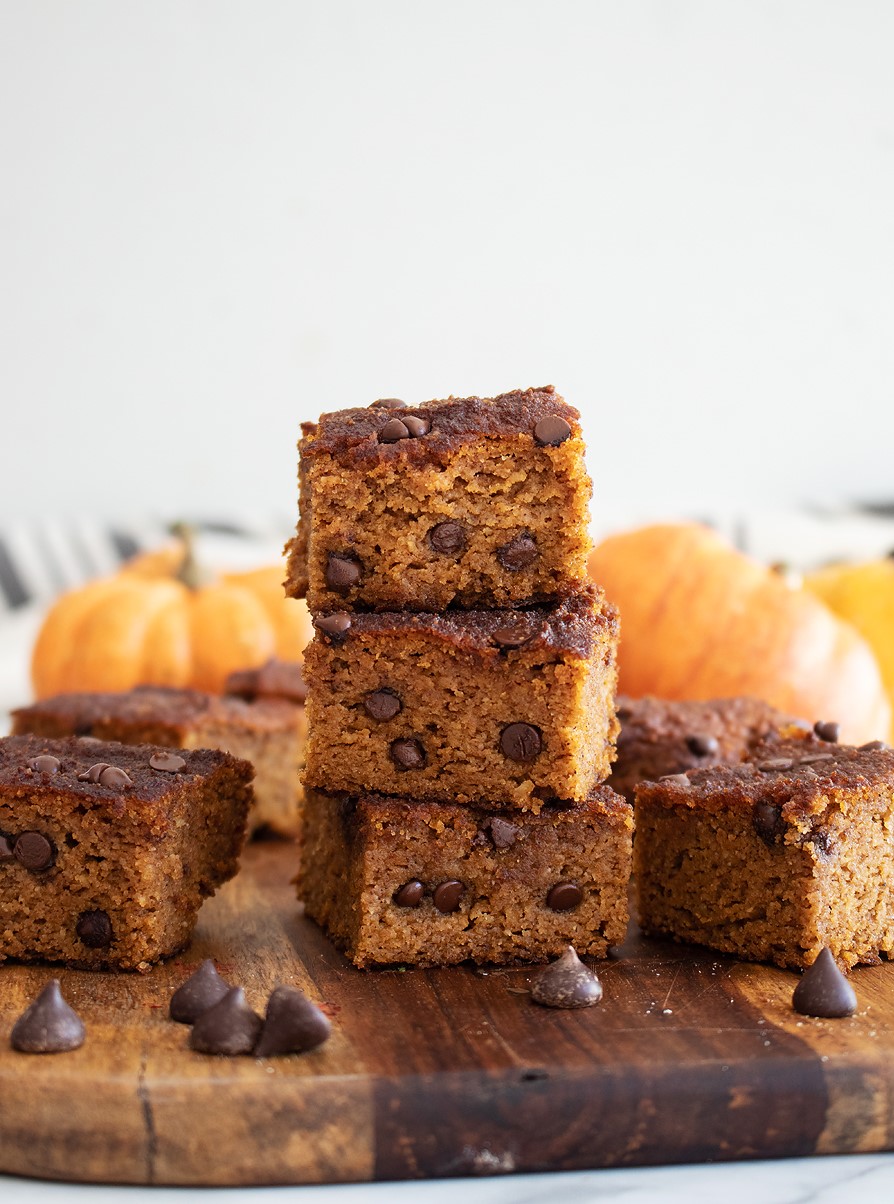 If you're in the mood for a warming, gluten-free keto dessert, these low-carb pumpkin bars are just what you're looking for.
You can enjoy these with your morning coffee, serve them as an after-dinner dessert, or have one for an afternoon snack. All without spiking your blood sugar.
They're rich in flavor, low in carbs, and provide a hefty dose of fat and protein to keep you satisfied.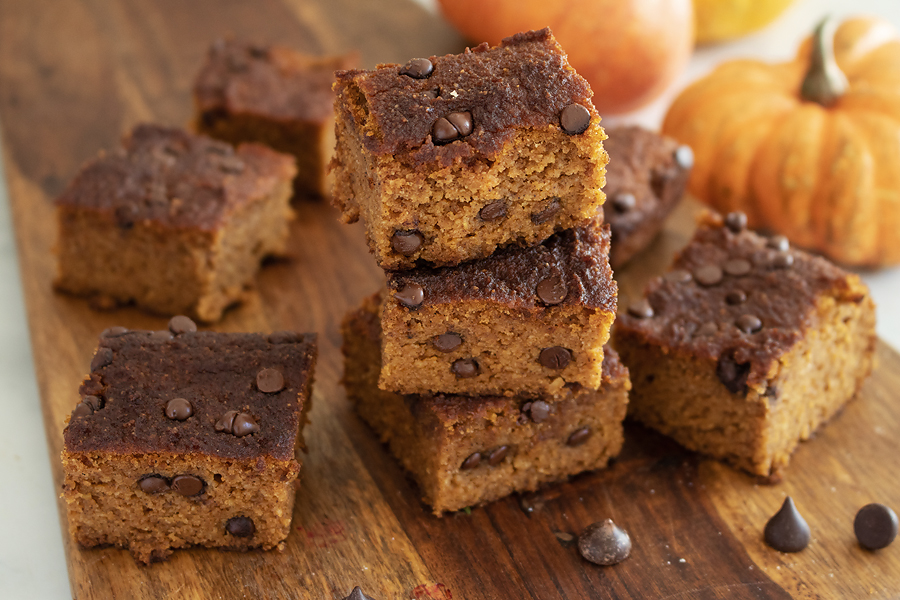 This pumpkin bar recipe is:
Sweet
Comforting
Warming
Delicious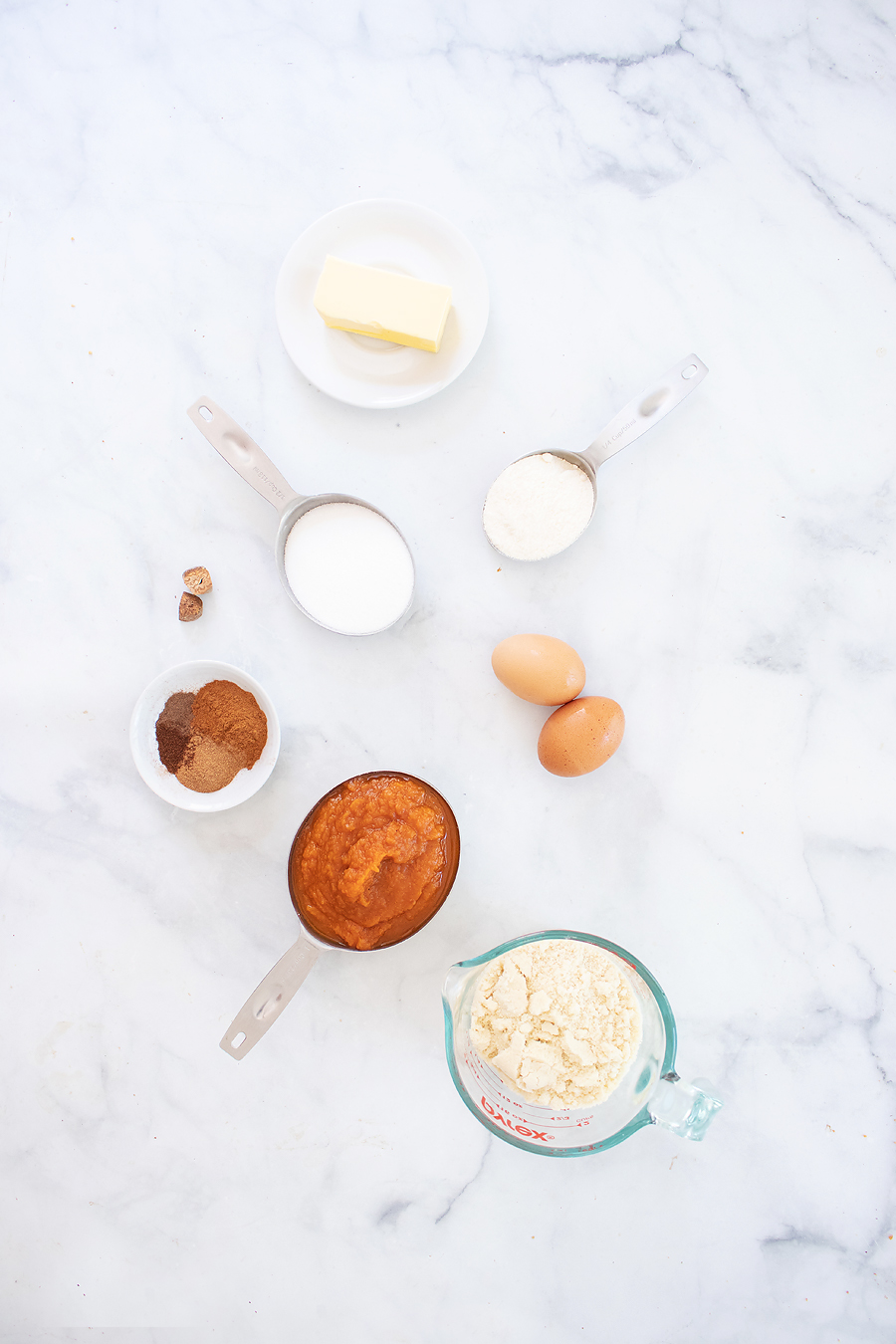 The main ingredients are:
Optional additional ingredients: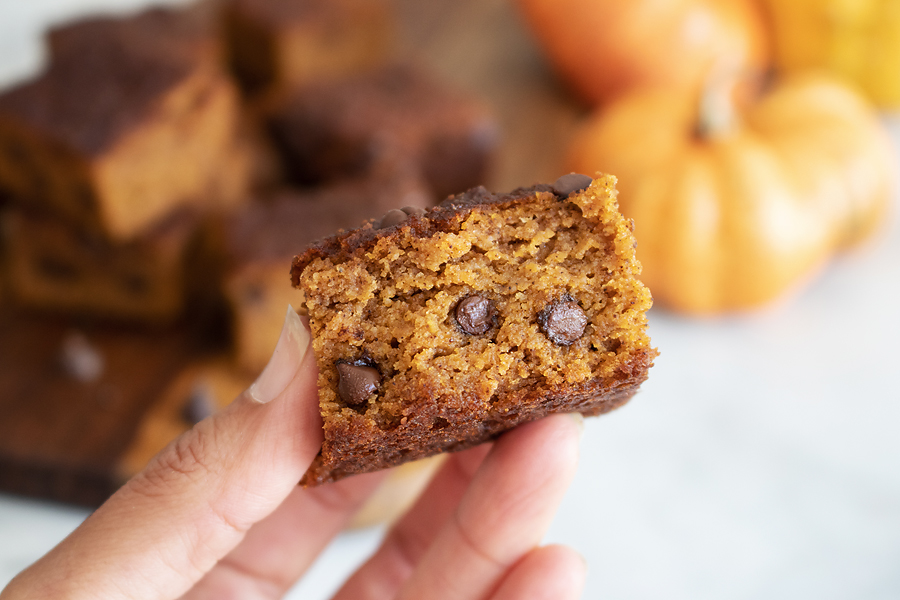 Health Benefits of Keto Pumpkin Bars
Warming Spices To Enhance Digestion
These delicious pumpkin bars are not only sweet, but they're packed with your favorite warming spices like cinnamon, cloves, nutmeg, and ginger.
Warming spices like these have been used in traditional medicine systems like Traditional Chinese Medicine and Ayurveda for thousands of years to boost your metabolic fire. Warming herbs offer properties that can help your body break down and absorb nutrients from your food[*][*].
Rich In Beta-Carotene
Pumpkin is a fantastic source of the phytonutrient beta-carotene, making it a food you should include year-round — not just in the Fall. Beta carotene is a precursor to vitamin A, which is essential for your eyes, immune system, and reproduction. What's more, vitamin A is involved in cell growth and differentiation, making this nutrient an essential asset to your organ systems[*].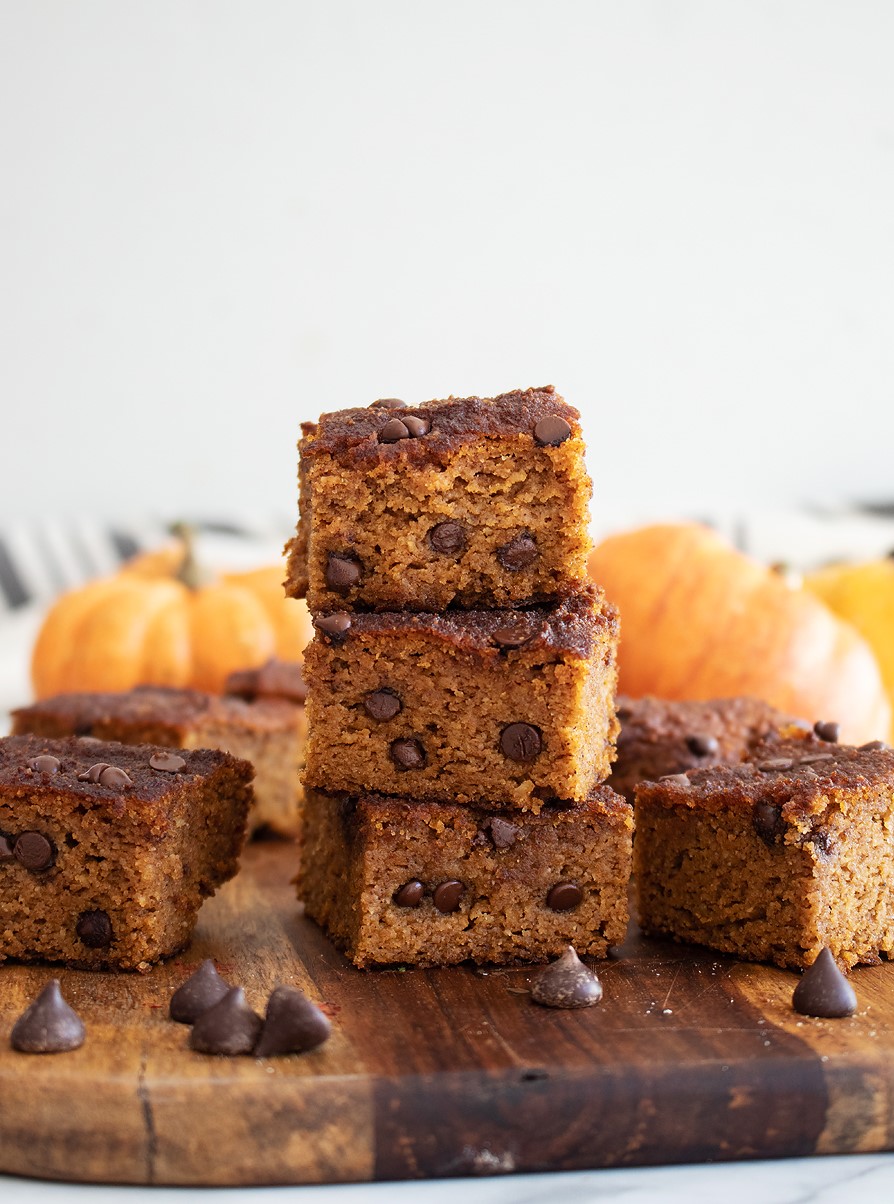 Keto Pumpkin Bars
Is Pumpkin Keto Friendly?
Many people question whether or not pumpkin is keto-friendly. Although this root veggie may seem quite starchy, it's actually pretty moderate in carbs with ½ cup of pumpkin puree coming in at 5-6 grams of net carbs.
You will want to watch your pumpkin intake, but it works well in pumpkin desserts when combined with other low-carb foods. That's why you'll often find keto desserts like pumpkin cheesecake, pumpkin muffins, and pumpkin bread on popular keto diet sites.
Sweetener Options
This recipe calls for stevia or monk fruit (lakanto), but any low-carb sugar replacement will do the trick. Xylitol, erythritol, or swerve are good options if you don't mind sugar alcohols, just stay away from sweeteners like sucralose and aspartame, and of course anything that could spike your blood sugar like cane sugar or maple syrup.
Butter Substitutions
If you want to make this recipe dairy-free, you can switch out the butter for a high-heat oil like coconut oil, sunflower oil, or avocado oil.
How To Make Sugar-Free Pumpkin Bars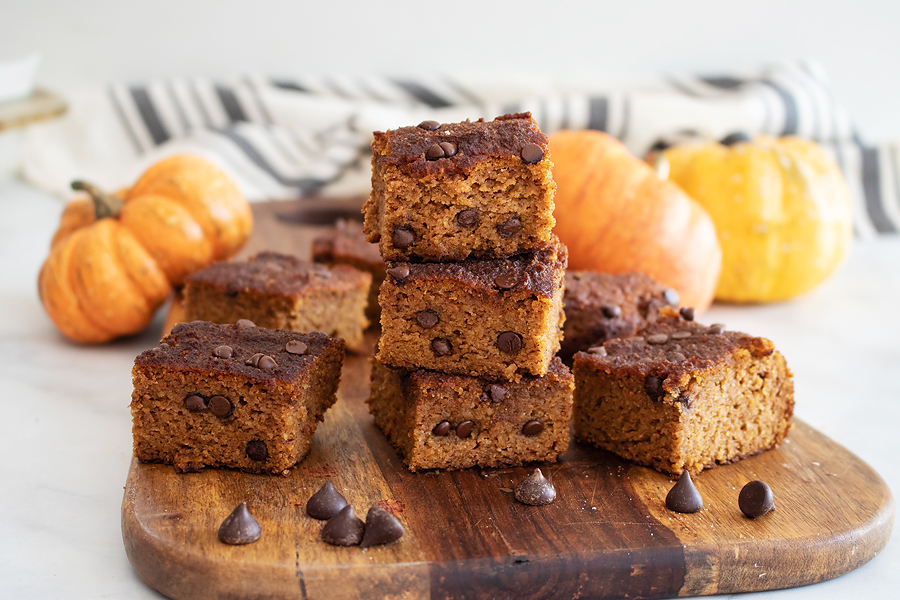 Ready to get started on some rich and satisfying keto pumpkin bars?
Begin by preheating your oven to 350 degrees F, and coating a baking pan with cooking spray or coconut oil.
Next, in a large bowl, combine your dry ingredients:  almond flour, coconut flour, baking soda, pumpkin spice, nutmeg, allspice, ginger, cinnamon, ground cloves, and salt.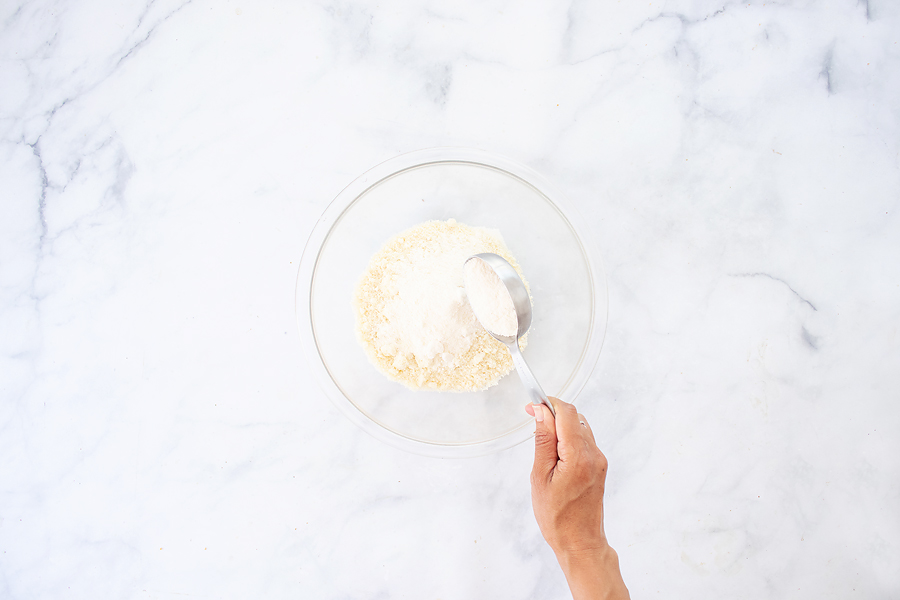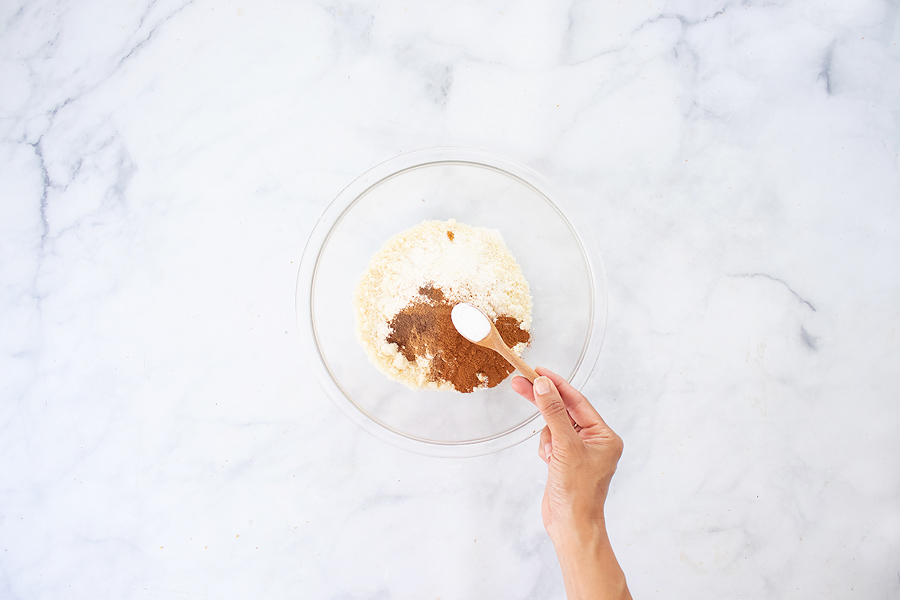 Add in the remaining ingredients and mix well until smooth.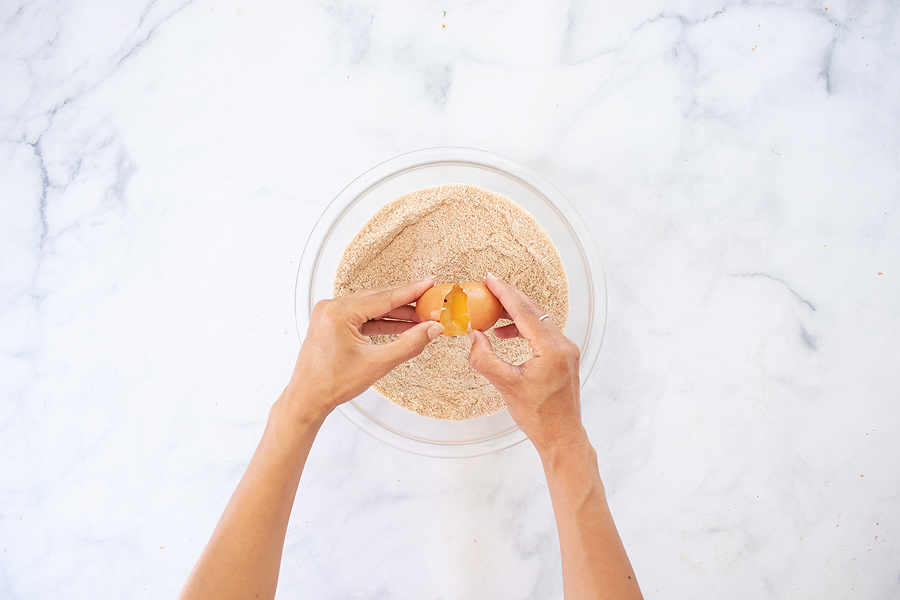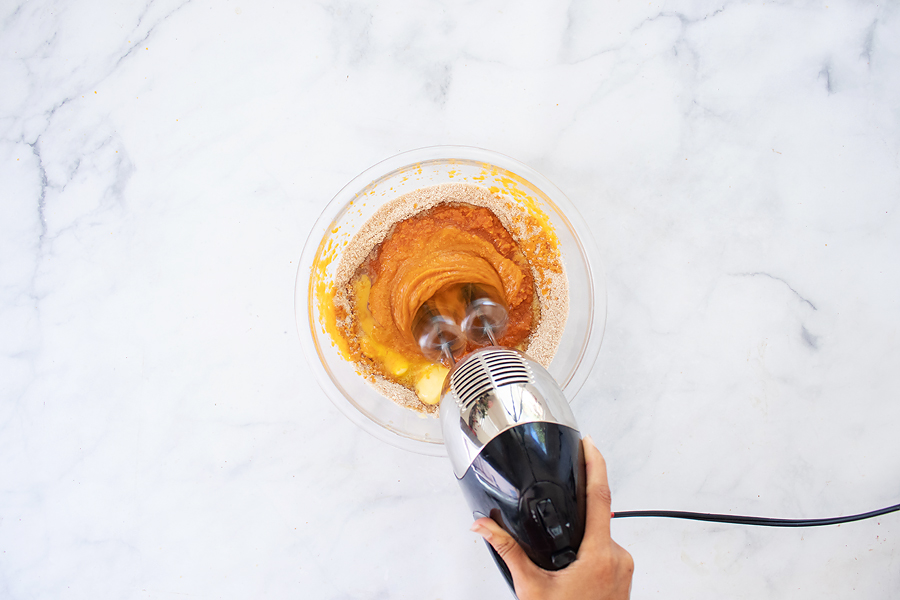 If you would like to add in chocolate chips, fold in about 1/4 cup and mix with a spatula.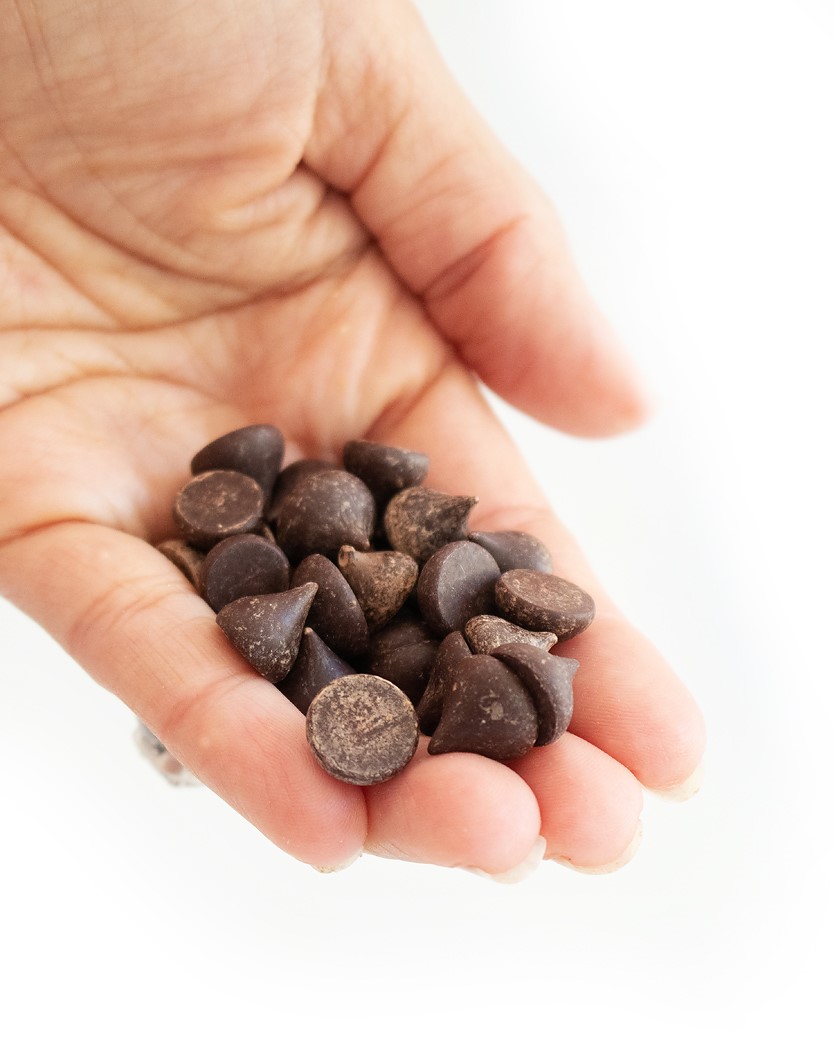 Pour your batter into your baking pan, and bake for 30-35 minutes until the edges turn golden brown.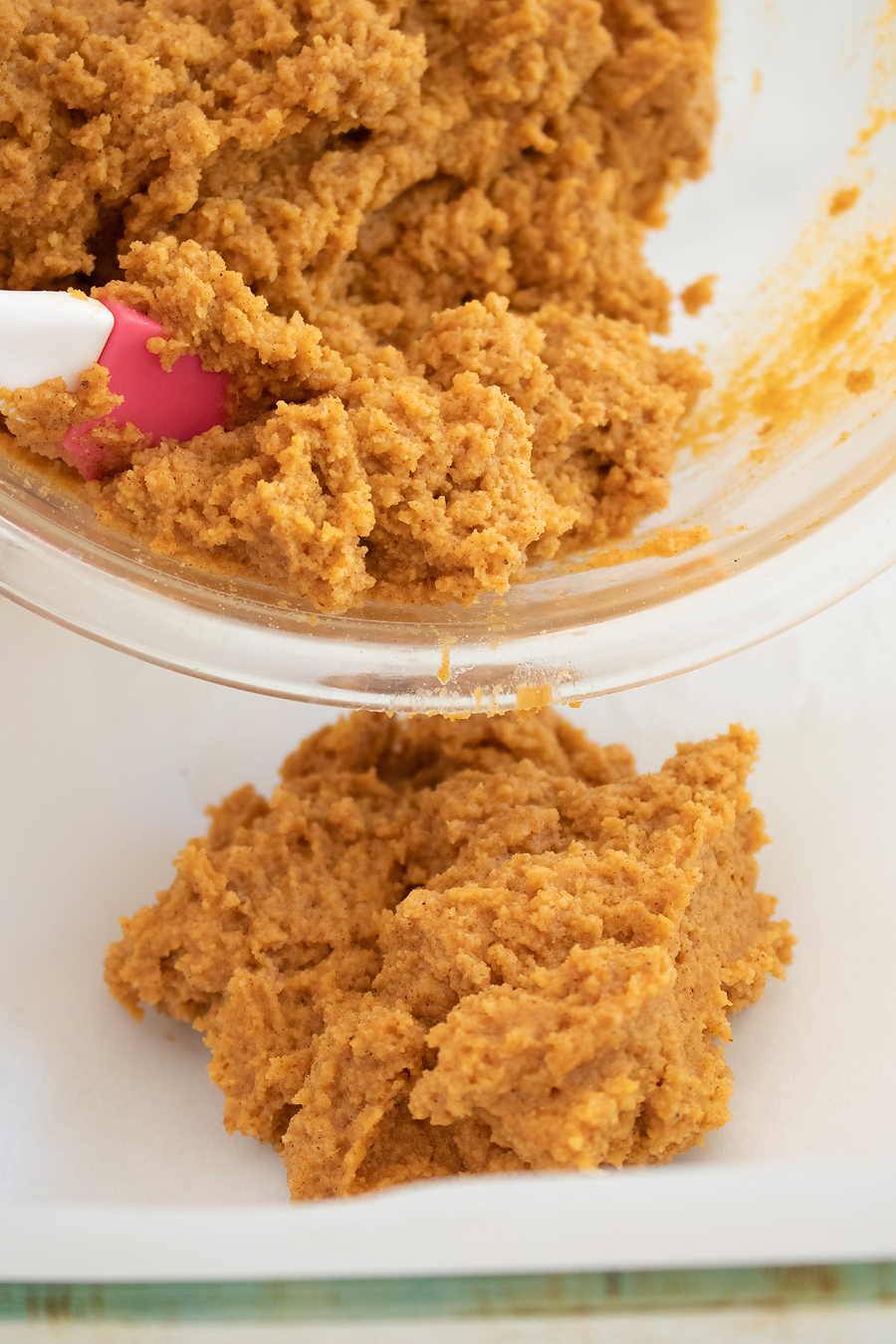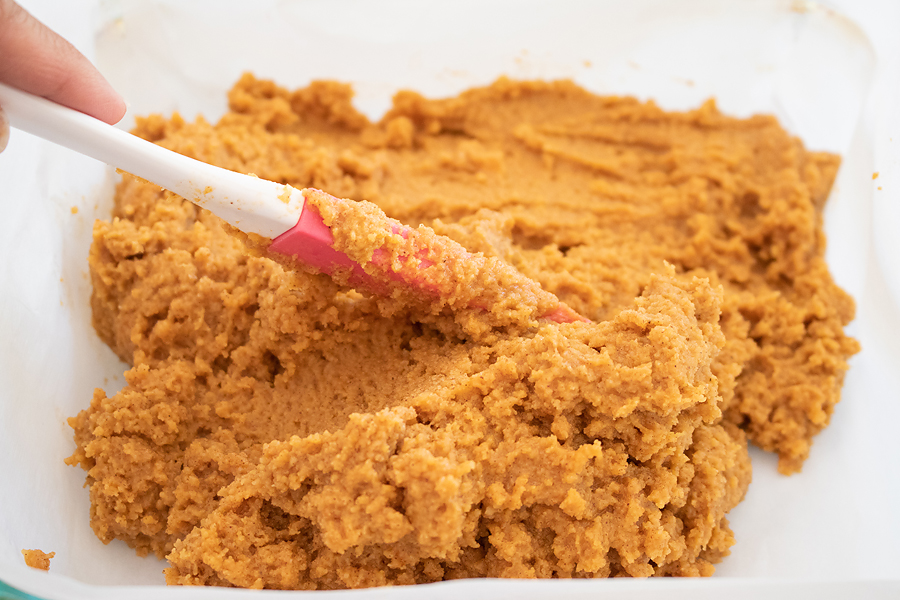 Finally, remove your pumpkin bars from the oven and let them cool slightly before serving.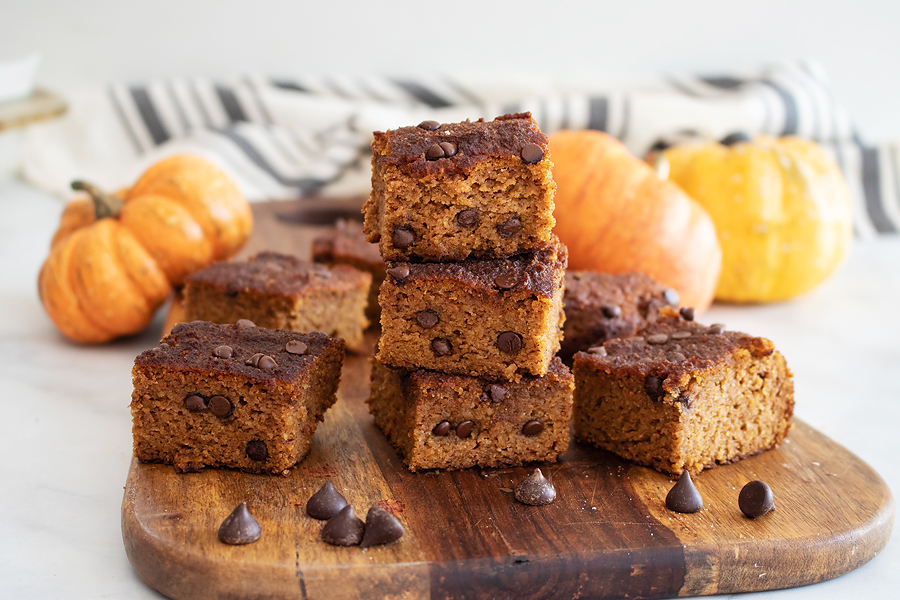 Print
Easy Keto Pumpkin Bars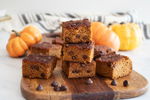 If you're looking for a pumpkin dessert, these keto pumpkin bars blow pumpkin bread out of the water. Made with natural sweeteners and low-carb ingredients.
Author:
Prep Time:

10 minutes

Cook Time:

35 minutes

Total Time:

45 minutes

Yield:

12

small bars

1

x
Instructions
Preheat the oven to 350° F and coat a 9×13 pan with cooking spray or line with parchment paper. Set aside.

In a large mixing bowl or stand mixer, add all dry ingredients (almond flour, coconut flour, baking soda, spices, and salt). Whisk well to combine. Add in remaining ingredients and mix well until smooth.

Fold in ¼ cup chocolate chips with a spatula if desired. Pour batter into the prepared pan. Sprinkle remaining ¼ cup chocolate chips over the top of the batter.

Bake for 30-35 minutes just until the edges turn golden brown. Remove from the oven and let cool slightly to room temperature before serving.
Nutrition
Serving Size:

1 bar

Calories:

243

Fat:

23g

Carbohydrates:

6g (Net: 4g)

Fiber:

2g

Protein:

5g