Ever since you went keto, you've probably already become a meal planning champ. You diligently prepare meals on Sundays, proudly shop the perimeter of the grocery store, and are quite the home chef.
However, all this planning and prepping takes time, so now you're on the lookout for the perfect meal planning app to give you hours back in your week.
Thankfully, the internet provides plenty of meal planning app recommendations. Most of these apps have search filters, recipe categories, and other features that make it easier for you to find low-carb and keto recipes.
While most meal planning apps are alike, they each have their own unique edge. Below, you'll learn about eight of the most popular apps out there, and whether they're right for you.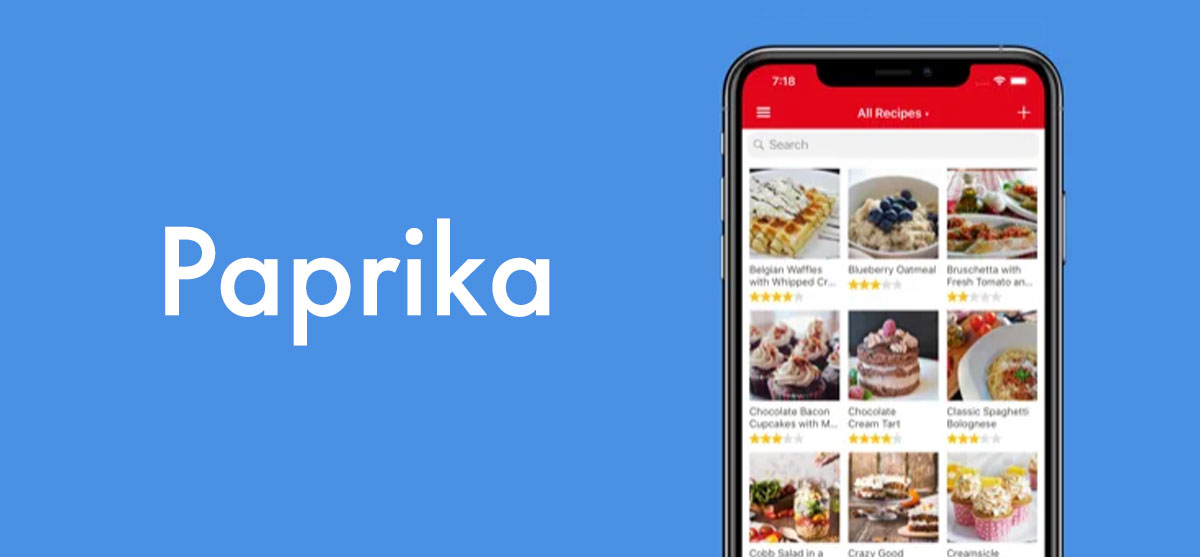 1. Best Overall: Paprika
Paprika is a recipe manager that can help your meal planning from the moment you choose a recipe until your meal ends up on your plate. It is a user-friendly app that has many features to make your meal planning easy.
While Paprika does not come with an internal database of recipes, you can easily input your own recipes or import recipes from websites and other apps. It allows you to build meal plans and menus, generate smart grocery lists based on your recipes, and even keep track of what's in your pantry.
Paprika also has features to use while cooking — you can scale ingredients and convert between measurements, start timers while cooking, and highlight your current steps so that you don't get lost in the recipe.
All recipes and data are synced to the cloud and are available on whatever form of Paprika you use. You can even access your recipes offline if needed.
Pros:
Can import recipes from other websites
Features for grocery shopping and pantry management
Cloud sync allows you to easily store and view recipes
Cons:
The need to buy separate versions of Paprika for devices
Does not have its own recipe database
Paprika is supported by most platforms. You can find it for iOS, Android, Mac, and Windows.
The desktop Paprika app costs $29.99 for Windows and Mac users, while it is only $4.99 in the Apple App Store and Google Play.
The Android app has a free version with most features included, but it limits users to only 50 recipes and cloud sync is unavailable.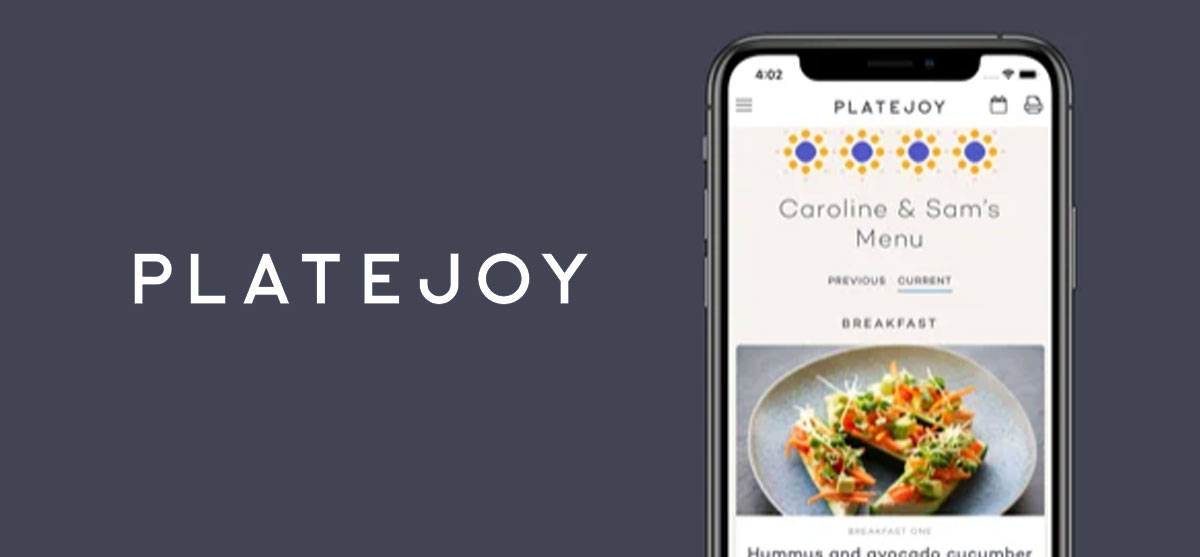 2. Best for Special Diets: PlateJoy
PlateJoy is a meal planning app that is perfect for people with special dietary needs. Their meal plans are created with the help of nutrition experts to help people achieve optimal health and well-being.
PlateJoy generates custom meal plans based on a personalization quiz, creates smart grocery lists based on your chosen meals, updates you with their virtual pantry, and provides optional grocery delivery through Instacart and Amazon Fresh.
This app features many options for specialized diets including keto, vegan, paleo, and low FODMAP. You can even exclude certain ingredients, add calorie goals, and specify meal prep preferences.
Pros:
Has options for many dietary restrictions
Optional grocery delivery through the app
Includes options for breakfast, lunch, dinner, and snacks
Cons:
Cannot enter your own recipes
Higher annual cost compared to most meal planning apps
The PlateJoy app is available for iOS and Android devices.
You can choose a monthly ($12.99), 6-month ($69), or 12-month ($99) subscription to PlateJoy. Before you commit to PlateJoy, you can try their 10-day free trial.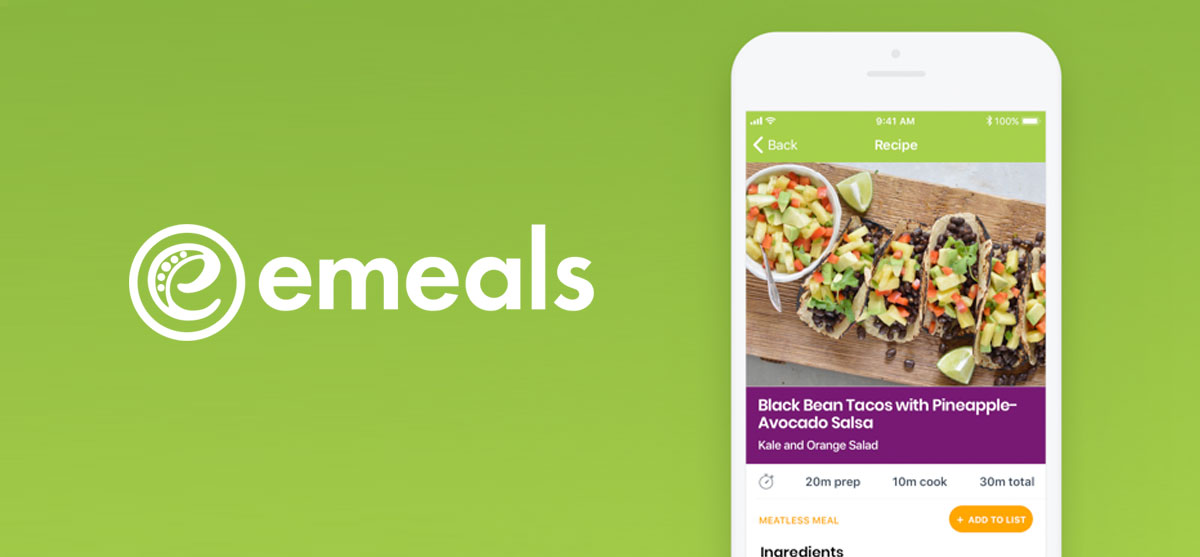 3. Best for Shopping Lists: eMeals
If you're a busy person who doesn't have time for the process of planning what to eat, going to the grocery store and cooking — eMeals is for you.
With eMeals, you get more than a meal-planning app. eMeals has an official partnership with grocery delivery services allowing you to plan your meals, build a grocery list, then have those groceries delivered to your doorstep. Their partnerships include Instacart, Amazon Fresh, Kroger, Albertson's, Safeway, Walmart, and Shipt. If grocery delivery isn't your thing, eMeals makes a list available for you to shop for yourself.
eMeals comes with weekly meal options that you can choose from, but there is also a library of meals that can accommodate keto, low-carb, budget meals and other mealtime needs.
Pros:
Has partnerships with grocery delivery services
Comes with curated meal plans
Offers meal planning options for breakfast, lunch, and dinner
Cons:
No option to add in personalized recipes
No desktop version to view meals and recipes
eMeals is available for iOS and Android for users with an active subscription.
The price of eMeals depends on your subscription. A 12-month subscription starts at only $4.99/month, while a 3-month subscription is pricier at $9.99/month.
You can try a free 14-day subscription of eMeals here, after which you can choose from 3- or 12-month subscription plans.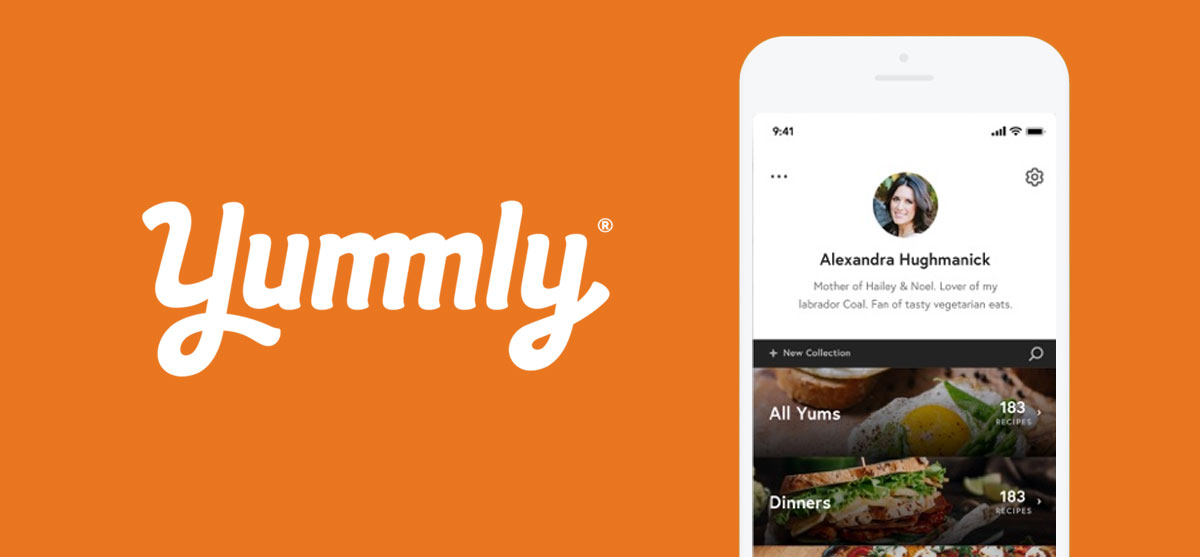 4. Best Free Option: Yummly
Yummly is a recipe-sharing website, meal planning app, and shopping list generator, with over 2 million recipes.
Users can narrow their recipes down based on vegetarian, vegan, low-carb, pescatarian, keto, paleo, low-FODMAP, and other specialty diets. Yummly's free app also comes with a smart shopping list, options for online grocery ordering, virtual pantry management, and even integration with Yummly's Smart Thermometer.
The Pro version of Yummly includes exclusive recipes, recipe scheduling with calendar integration, ingredient scanning for recipes, detailed nutrition info, search filters for allergens and unwanted ingredients, and guided recipes.
Pros:
Has a large recipe database
Easy to filter out allergens or disliked ingredients
Options for online grocery ordering
Cons:
Many features are locked behind the Pro paywall
The Yummly app is available on iOS or Android devices.
Yummly offers a basic experience for iOS and Android, but you can subscribe to Yummly Pro for $4.99/month or $29.99/year. Yummly has a 14-day free trial for their Pro subscription if you want to try the more advanced features.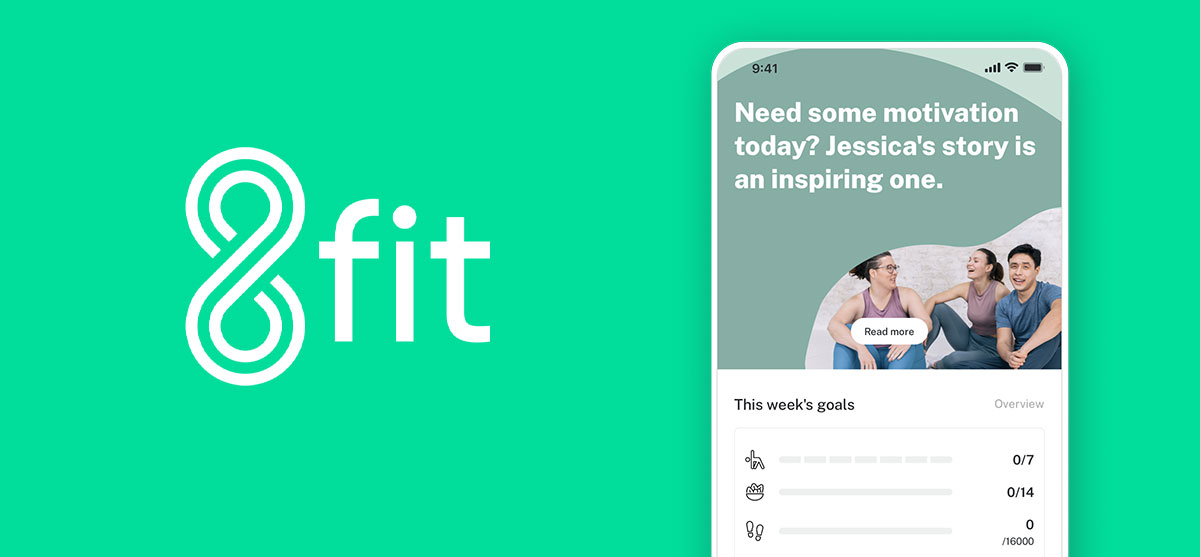 5. Best for Fitness Goals: 8Fit
8fit is a fitness app that focuses on making healthy choices simple and stress-free. Their app features a wide library of workouts combined with recipes to help you fuel your training goals.
Compared to other fitness-based apps, 8fit has a large selection of recipes that can be personalized for your preferred number of meals per day, nutrition needs, food preferences, and lifestyle. Each week, you'll receive a grocery list based on your weekly meal choices.
Pros:
Offers meals that are quick to prepare
Customizable for many food preferences
Integrates meals with training plans
Cons:
Does not have grocery delivery option
Must purchase an annual subscription
8fit is available for iOS and Android devices.
An annual membership to 8fit costs $79.99 without any other monthly options. There is a free trial of the app that you can try before committing to the purchase.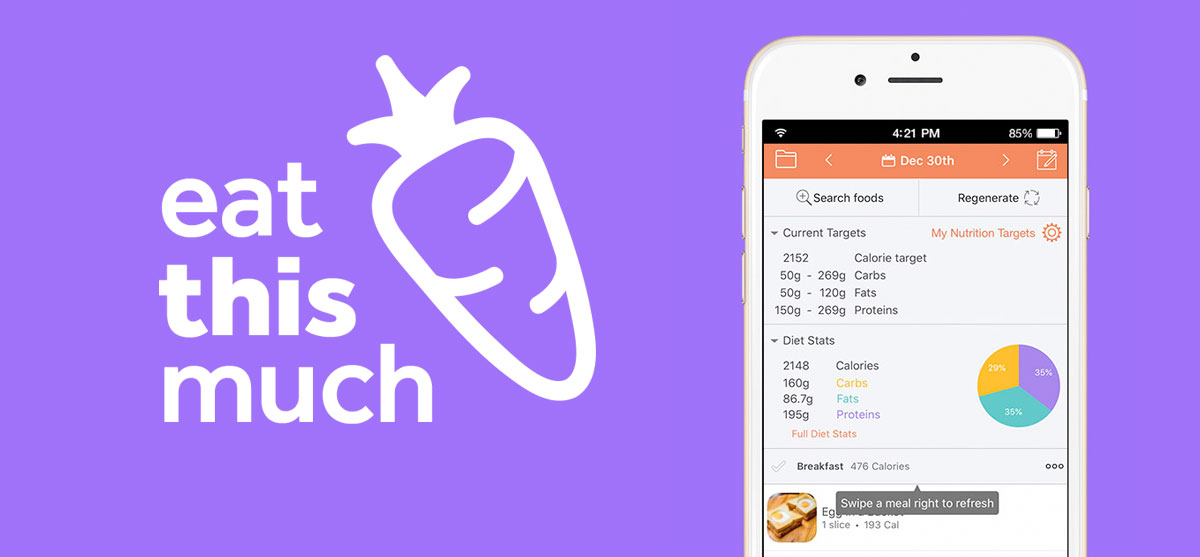 6. Best for Weight Loss: Eat This Much
If you want to focus on weight loss and the thought of developing a healthy recipe collection sounds like way too much work, then Eat This Much might be a suitable option.
With Eat This Much, simply enter how many calories you want in a given day, how many meals (including snacks) you want to enjoy, whether you have any dietary restrictions, budget, and even cook times. In the free version of the app, users can choose recipes by searching through the app's recipe and restaurant database, or you can upload your own recipes.
The premium Eat This Much app, automatically generates a week of meal plans for you and sends an accompanying grocery list. Eat This Much premium also has a digital pantry tracker to make sure you don't buy more than what you need. If you prefer, you can get your groceries delivered through Instacart or Amazon Fresh.
Pros:
Set daily nutrition and calorie targets
Large database of recipes for many dietary restrictions/preferences
Nutrition information is easy to find
Cons:
The free version of the app does not support digital pantry, grocery list, or delivery
The recipe list is limited compared to other meal planning apps
Eat This Much is available for iOS and Android devices.
The basic Eat This Much app is free, but you can become a premium member for as little as $5 per month with an annual membership or $9 month-to-month.
A subscription to the premium app comes with a free 14-day trial.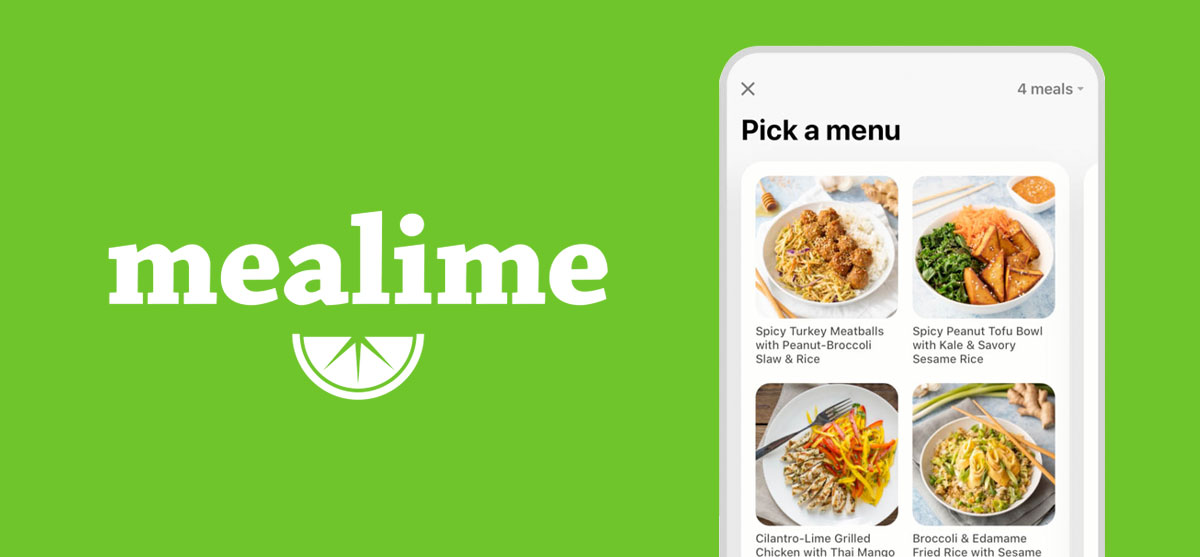 7. Best for Budgeting: Mealime
Mealime's time-saving meal planner targets working professionals, promising to give them time back in their workweek.
Mealime's free app has many features — you can input recipe preferences including allergies, restrictions, dislikes, servings per meal, and dietary restrictions.
Select healthy recipes with just a few clicks to create a menu for the entire week. Recipes can be sorted by keto, flexitarian, gluten-free, dairy-free, and other dietary restrictions. When your meals are chosen, a grocery list is populated that can be sent to Amazon Fresh, Instacart, Walmart, or Kroger.
The Pro version of Mealime offers more detailed nutrition information and a greater recipe database.
Pros:
Has options for many dietary preferences and restrictions
Can choose the number of meals per week on plan
App integrates optional grocery delivery
Cons:
Does not offer detailed nutrition info with the basic app
Mealime is available for iOS and Android devices.
Mealime is available for free, but there is a Pro option for $5.99/month or $49.99/year.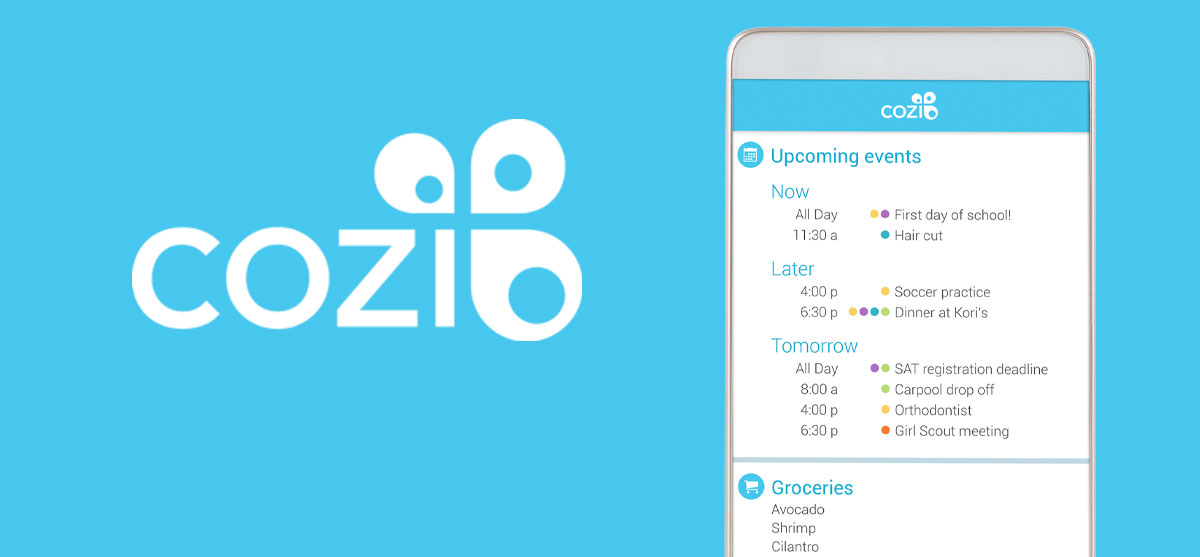 8. Best for Family: Cozi
Cozi calls itself the surprisingly simple family organizer. This app is a go-to organizer for simplifying a busy family life, and it has great features for meal planning.
Save and store your favorite recipes and new recipes from across the web to Cozi's "recipe box." Once there, recipes can be used to generate a grocery list with just a few clicks. Users can also drag and drop recipes to create a weekly meal plan, answering the common question, "What's for dinner?"
Pros:
Helpful for organizing meals and family lifestyle
Easy to make and use shopping lists
Recipes can be imported from websites
Cons:
No built-in grocery delivery option
Cozi is available for iOS and Android, and you can also access Cozi through browsers including Chrome, Firefox, Edge, or Safari.
Cozi has a free or a subscription version. A subscription to Cozi Gold is free of ads, has improved calendar options, and includes more trackers and reminders.
What's Your Favorite Meal Planning App in 2023?
The best app out there is the one that satisfies your needs.
Just as different meal prep strategies work for different people, a meal planner that works great for someone else might not be suitable for your lifestyle.
Hopefully, this list has provided you with several meal planning apps to try in 2023, but you may need to try a few free trial offers to find the one that's best for you.
If you're looking for healthy and tasty low-carb recipes to fill your meal planner, the Perfect Keto recipe library has hundreds of options. Save these recipes to your newly-downloaded meal planning app to put precious time back in your week and nutritious meals on your table.
FAQs
What is a meal planning app?
A meal planning app helps with organizing meals to ultimately make cooking easier. Some common features in a meal planning app include recipe libraries, meal customization based on dietary needs, grocery lists, menu scheduling, and even grocery delivery.
How much do meal planning apps cost?
Meal planning apps can be free, or have a monthly cost of up to $12 or more, depending on your subscription choices. Many meal planning apps offer both free and premium options that fit your budget.
What are the benefits of using a meal planning app?
A meal planning app can help you save time with choosing recipes, reduce shopping for unnecessary food items (saving you money), help you stick to a specific diet, and increase the variety of meals that you eat daily.