Chai tea is a fantastic way to incorporate some warming spices into your everyday diet. Cinnamon, nutmeg, cardamon, and ginger all contribute to enhancing your digestion and make a delicious pairing with the bitterness of coffee.
For thousands of years, chai spices were used as a life promoting spice blends in India. It wasn't until the mid-1800's when the British set up black tea plantations in India that the chai latte we know and love today was born — a blend of black tea, chai spices, milk or cream, and sugar.
There are many different ways to make chai tea, and lots of different spices you can use, but this recipe calls for the classic spice blend.
Of course, your typical chai latte includes a fair amount of sweetener that can throw you out of ketosis.
This latte isn't of the Starbucks variety. Instead, you'll be using a chai tea bag, coffee, and heavy cream or coconut milk to keep your blood sugar stable and your energy high.
This dirty chai latte is:
Spicy
Sweet
Energizing
Delicious
The main ingredients in this chai latte recipe are:
Optional additional ingredients
3 Health Benefits of This Dirty Chai Tea Latte
#1: Boosts Metabolism
The caffeine in your coffee and chai may do more for you than wake you up out of your morning or midday fog.
People consuming caffeine at 100 mg a dose (about one cup of coffee) experience an increased metabolic rate. In other words, they burn more calories.
In one study, researchers gave a group of people caffeine and measured their energy expenditure after consumption. The participant's energy expenditure increased 8-11%, accounting for 79-150 more calories burned.
At first glance, this may not seem like a lot of calories. However, if you add that up, it's an extra 1,000 calories a week — just for sipping caffeine[*].
#2: Supports Heart Health
While eating a healthy diet is essential for your heart health, herbs and spices can add a unique boost of nutrients to take your health to the next level.
Herbs and spices contain phytonutrients and antioxidants to help battle oxidative damage and inflammation.
One of the main ingredients in chai tea, for instance, is cinnamon — a delicious and equally nutritious spice.
Cinnamon has many health benefits associated with it, balancing blood glucose and lowering LDL cholesterol being two of the most well-known.
Small-density LDL particles can lead to plaque formation in your blood vessels, which is one of the beginning stages of heart disease.
This combination of lowering your glucose levels and your LDL levels makes cinnamon a powerhouse spice for people with diabetes or other metabolic disorders[*].
#3: Protects Your DNA
Vanilla extract contains a compound called vanillin.
Vanillin is known as an antimutagenic compound, which means it can protect your cells from DNA damage.
Why do you have to worry about DNA damage?
Potential mutagenic substances and chemicals are all over the environment. Plastic residue, mold, and UV-light are just a few of the every day mutagens you may come into contact with. Mutagens can cause a wide range of issues, from oxidative damage to cancer.
Your body is on your side and works hard to protect your DNA from damage, but it's always helpful to add a boost to your system[*].
Dirty Vanilla Chai Latte
Green tea, black tea, cold brews, espresso drinks — there are more ways to fuel up on caffeine then there are hours in the day to burn it off.
The unique thing about this dirty chai latte is the incredible warming spices of the chai, paired with the deep, rich flavor of the coffee.
And with both the health benefits of the chai spices and the high-quality coffee, this coffee drink is packed with health-promoting antioxidants.
Versatile as it is delicious, you can add some ice cubes to this recipe for an iced dirty chai latte. For an even richer latte, steep your chai tea bags in heavy cream, coconut cream, or almond milk, and you've got yourself a super creamy chai latte with a kick of caffeine.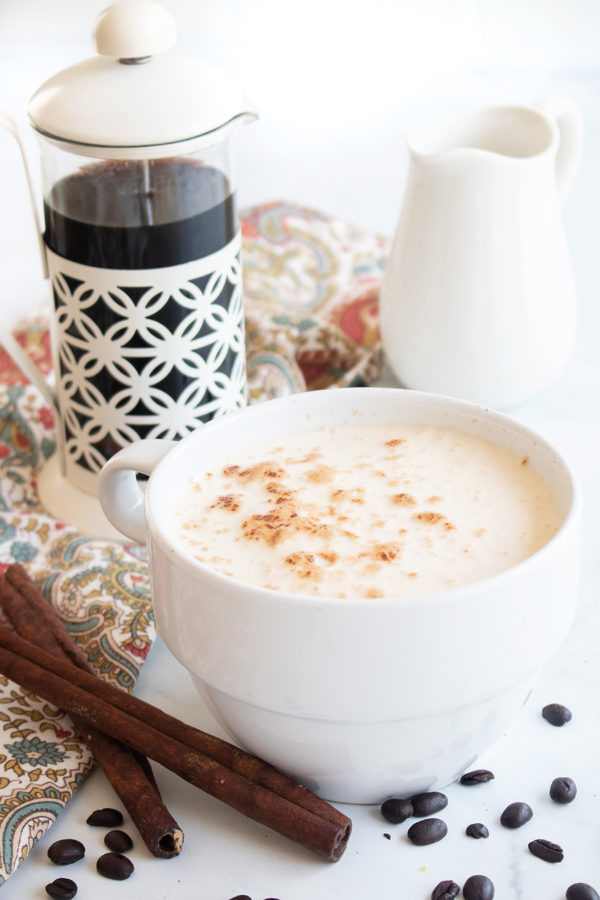 Print
Dirty Vanilla Chai Latte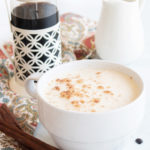 This keto dirty vanilla chai latte includes warming chai spices, plus shots of espresso for an espresso drink that will keep you going all day. Add some almond milk or heavy cream and make it a latte!
Author:
Total Time:

5 minutes

Yield:

2 cups

1

x
Instructions
Add all ingredients to a high-speed blender and mix on high until smooth. Divide and sprinkle with cinnamon to serve.
Nutrition
Serving Size:

1 cup

Calories:

92

Fat:

9 grams

Carbohydrates:

1 gram

Fiber:

0 grams

Protein:

1 gram
Keywords: dirty vanilla chai latte