Jump to recipe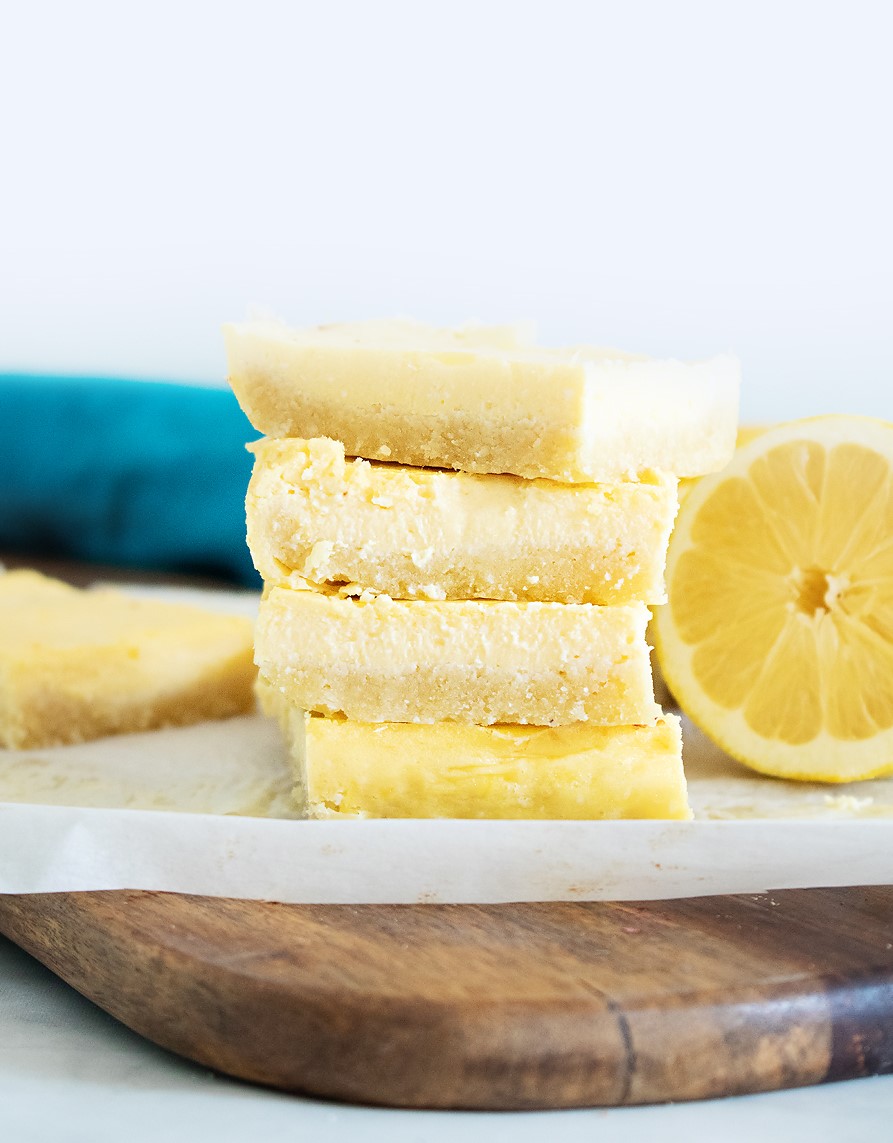 Who doesn't love lemon desserts?
Brownies and cookies get a lot of time in the spotlight, but sometimes your sweet tooth needs something a little more zesty.
This sugar-free keto dessert is the perfect treat when you want to break away from the standard. It's also gluten-free and clocks in at only two net carbs.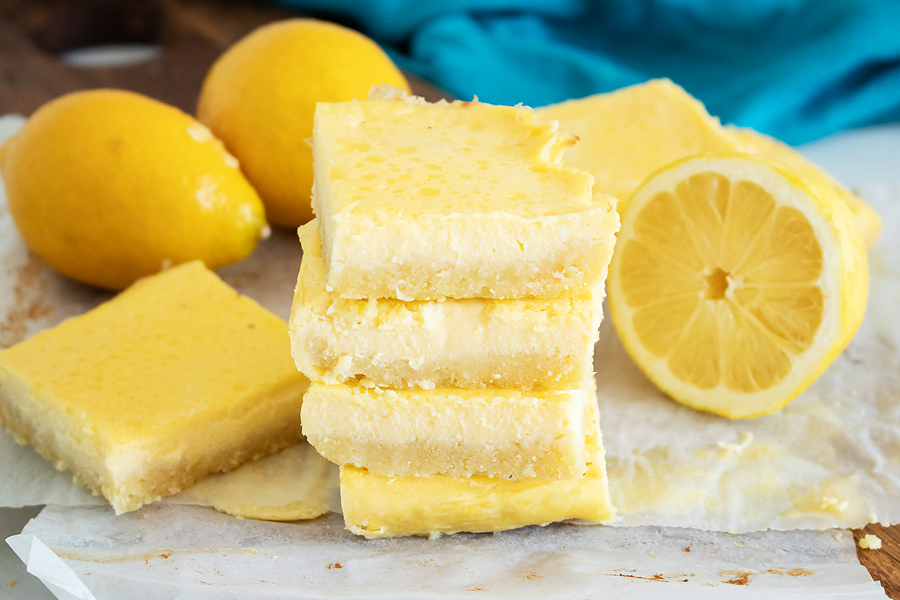 These low-carb lemon bars are:
Buttery
Lemony
Sweet
Zesty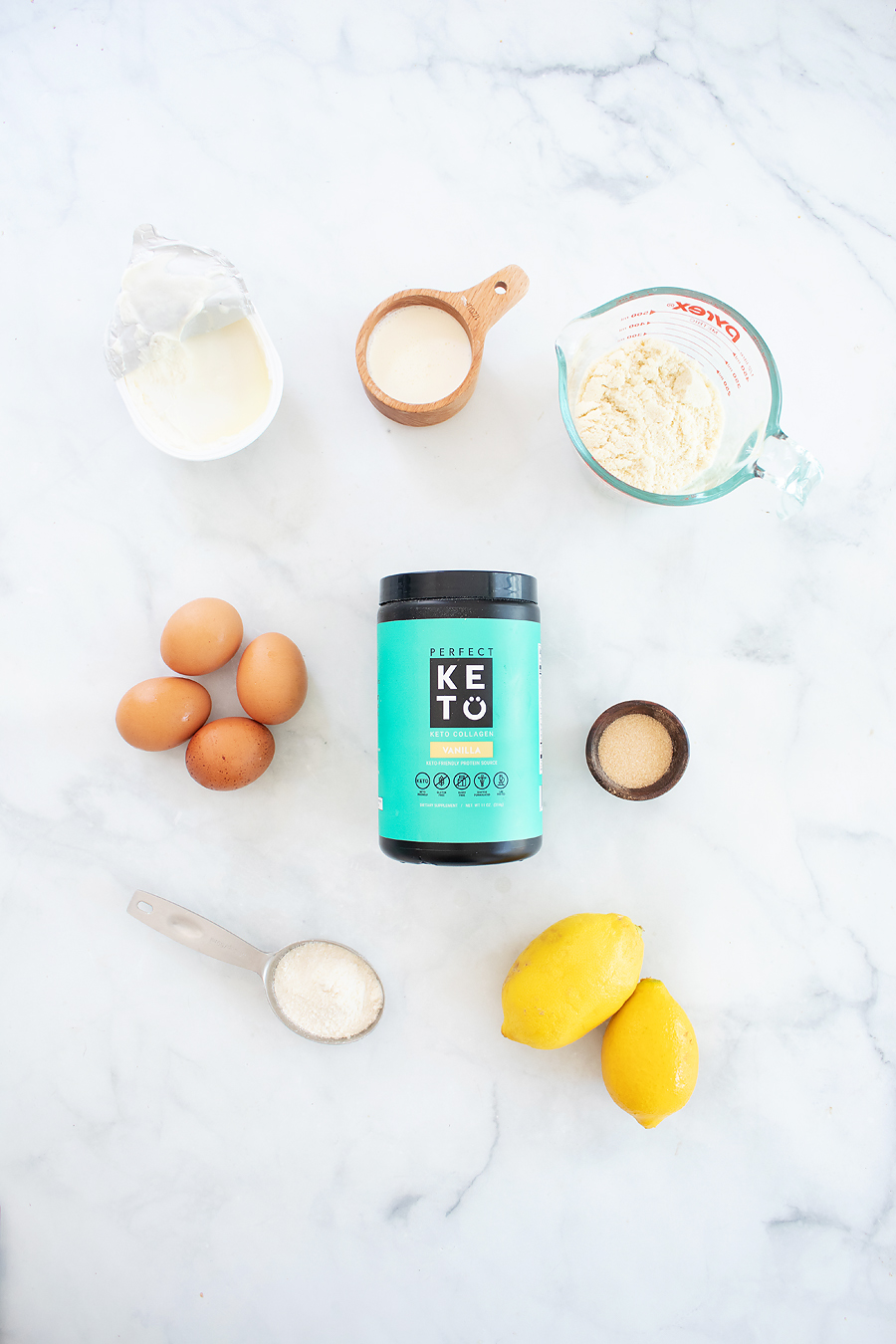 The main ingredients in this lemon bar recipe:
Optional additional ingredients:
Health Benefits of Keto Lemon Bars
Rich In Antioxidants
One of the benefits of using lemon zest instead of only relying on lemon juice for flavor is the vast amount of nutrients in a simple lemon peel.
Two nutrients in lemon peel, in particular, are vitamin C and limonene. Both vitamin C and limonene act as antioxidants in your body, with vitamin C playing a particularly helpful role in immunity and limonene benefiting metabolism[*][*].
Supports Blood Sugar Stability
While most desserts send your blood sugar soaring, keto dessert recipes have a fantastic way of calming your sweet tooth while keeping your blood sugar as steady as can be.
These lemon bars are rich in fat (11 grams per serving) and incredibly low in carbs (only two net carbs per bar). This means that your body gets fuel from the fat, without instigating a blood sugar rush. Keto-friendly sugar alternatives like stevia and monk fruit also supply another hit of antioxidants, making these keto lemon bars the perfect.
Keto Lemon Bars
Ready to prepare a delicious and zesty low-carb dessert?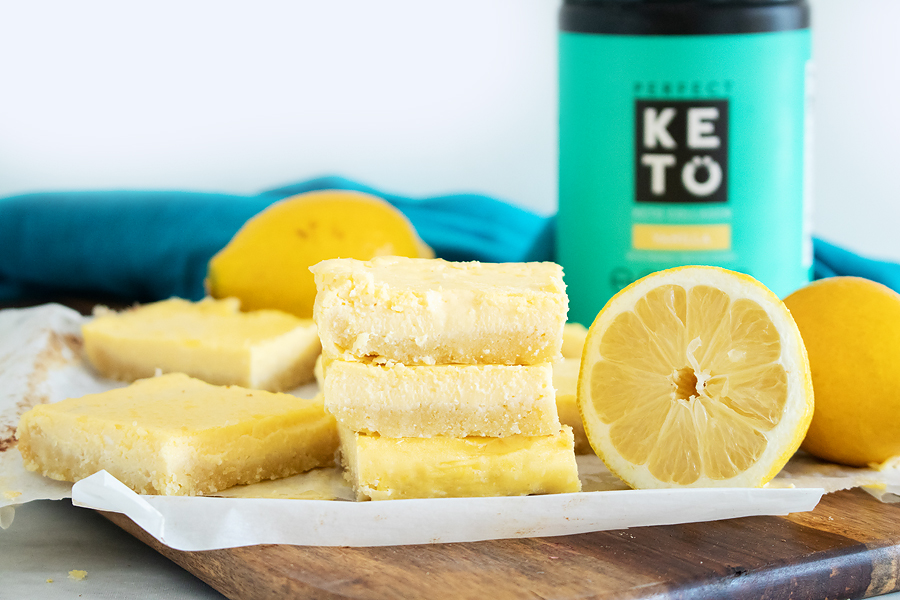 How To Prepare Your Keto Lemon Bars
To begin, preheat your oven to 350°F and line the bottom of an 8×8 baking pan with parchment paper.
Start with the crust:
Grab your stand mixer and beat the cream cheese with the paddle attachment for two to three minutes, until the cream cheese is light and fluffy.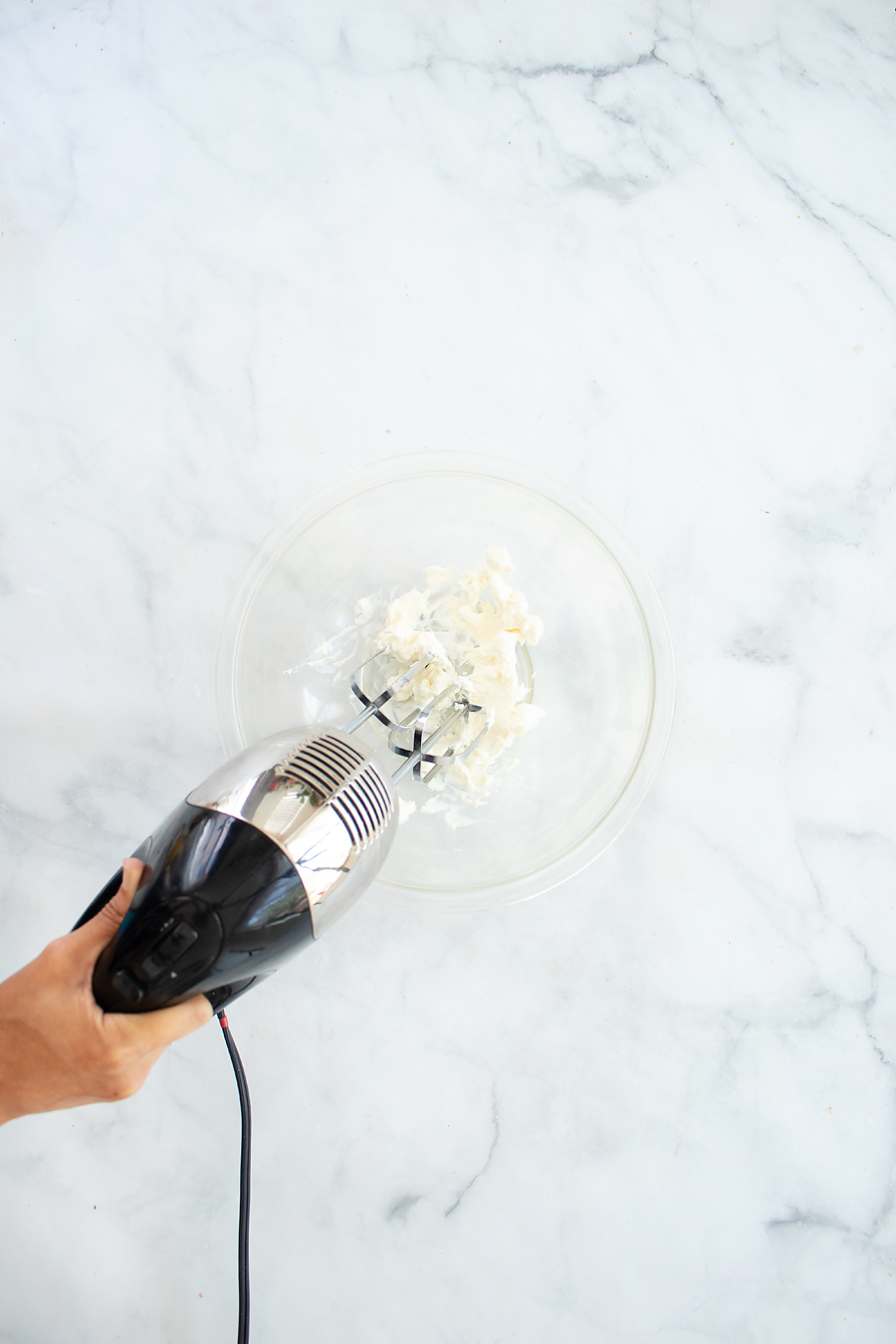 Once it reaches the desired texture, scrape down the bowl and add in the Perfect Keto Vanilla Collagen Powder, almond flour, coconut flour, egg, powdered sweetener, and salt.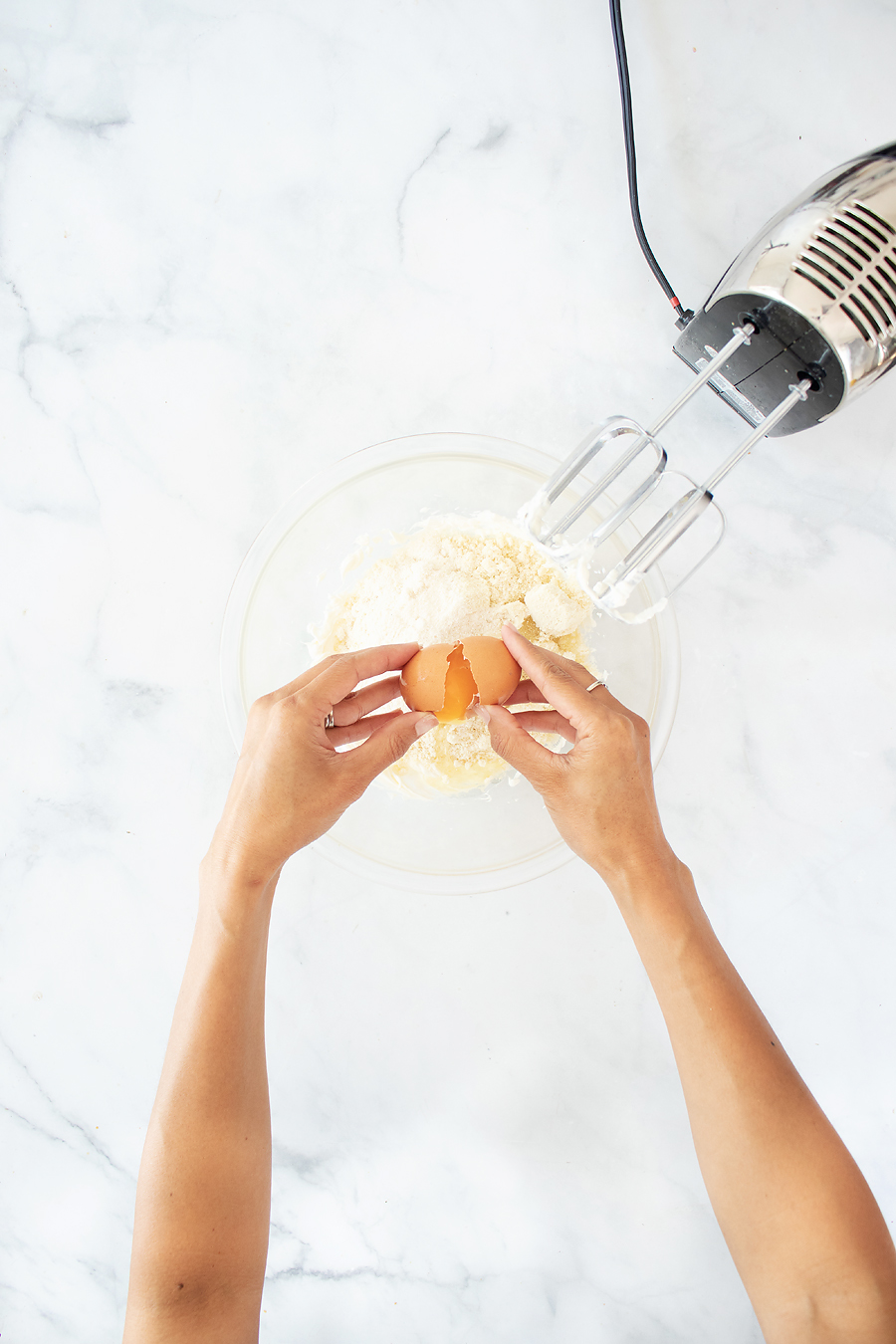 Mix well until all ingredients are well-combined.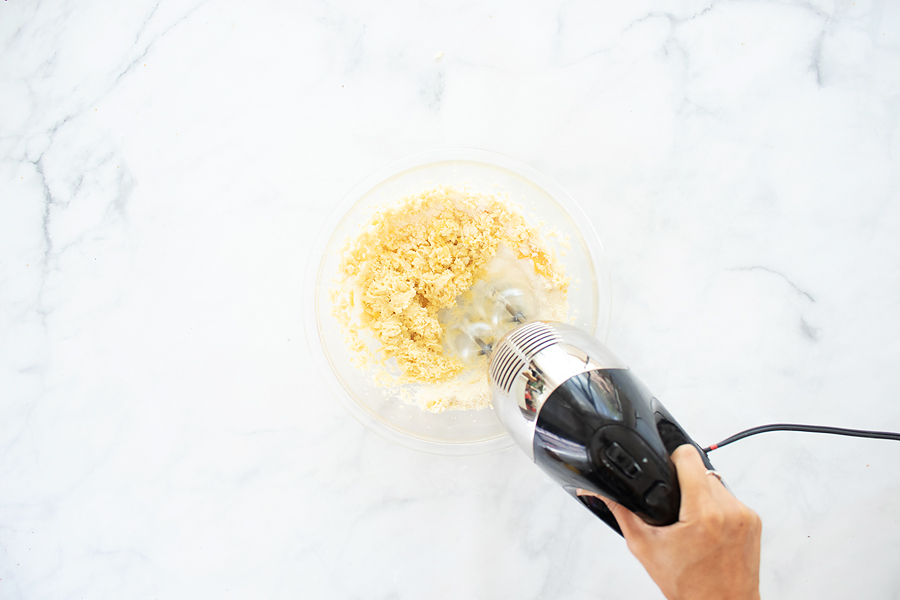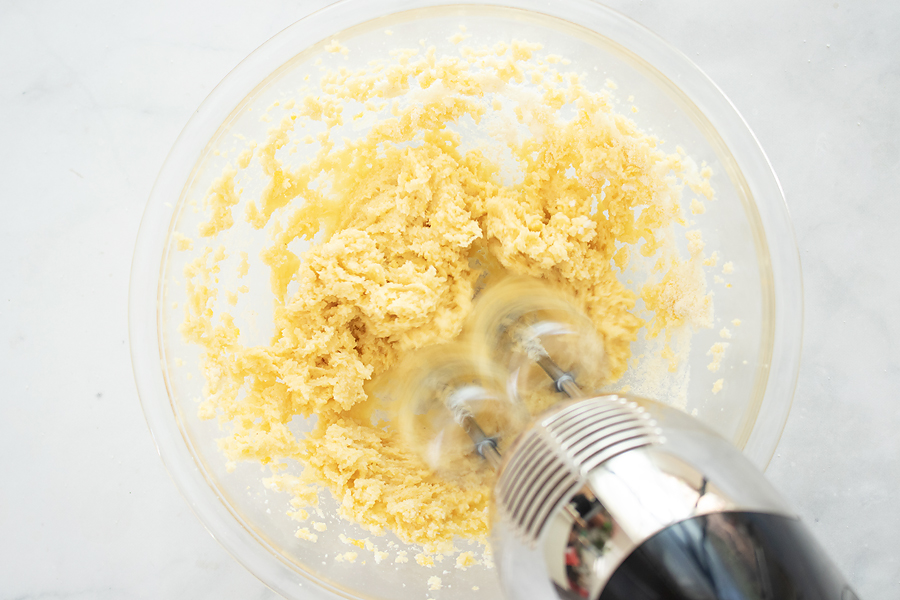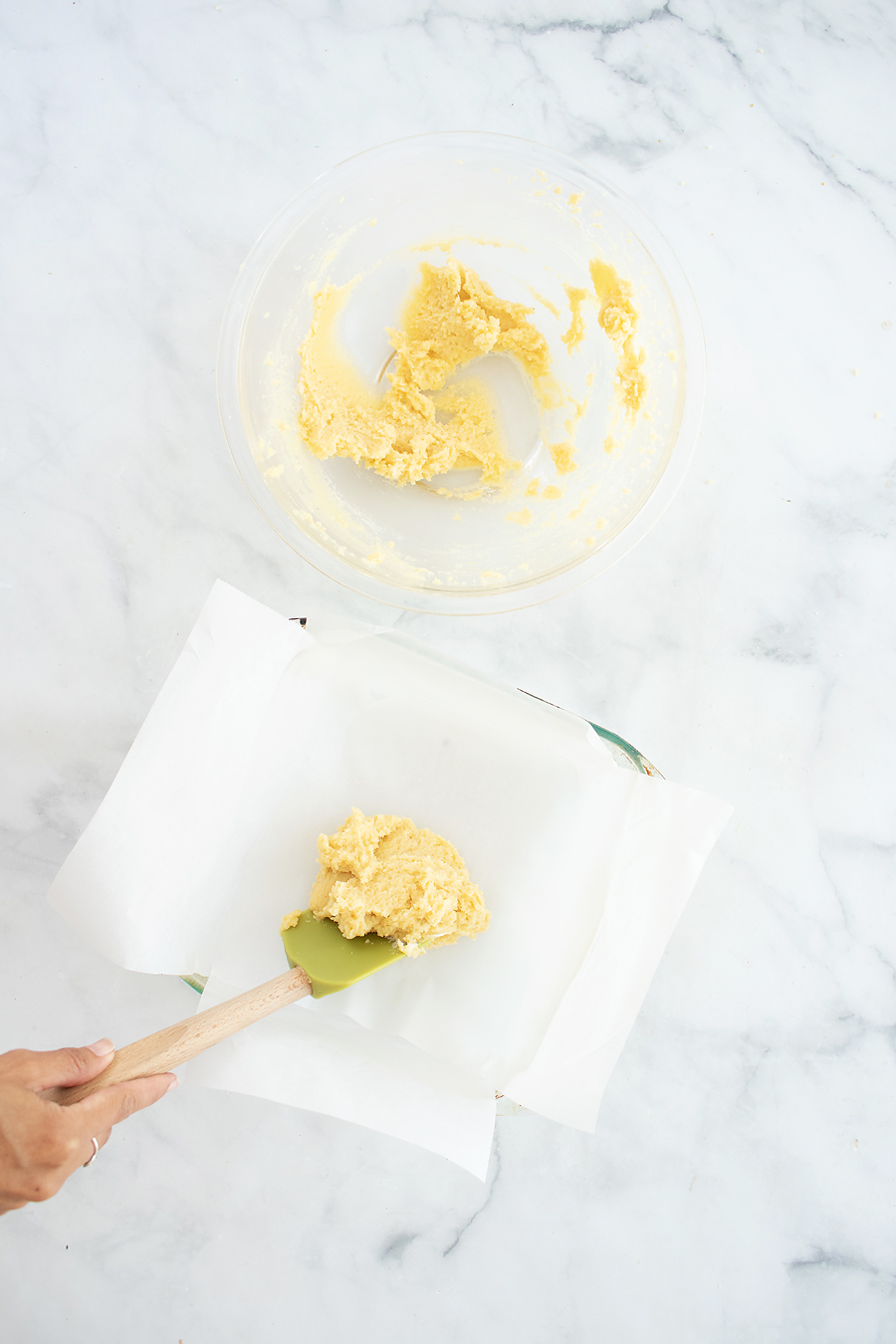 Press the dough into the bottom of your baking dish, and bake the crust for ten minutes.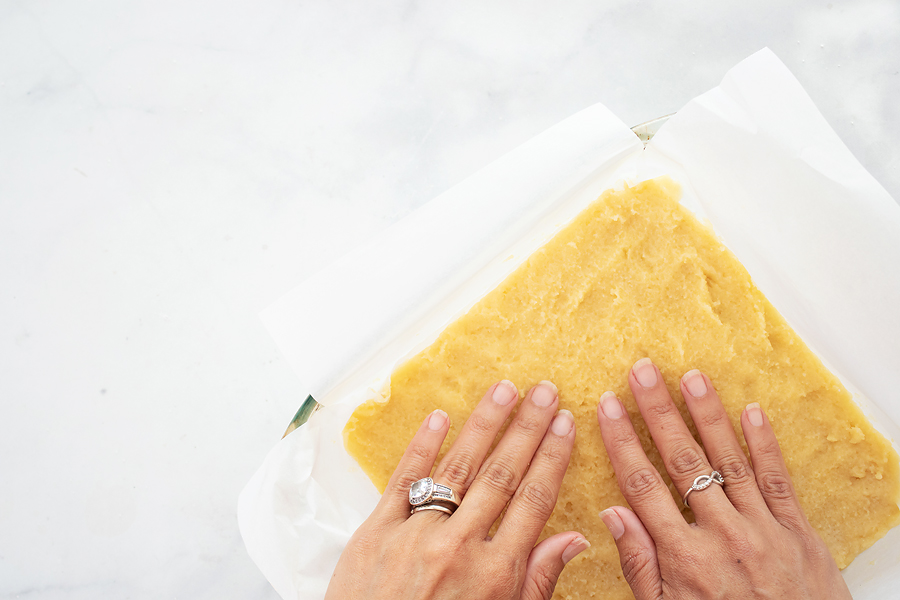 Now for the lemon filling:
Add all your filling ingredients to a large bowl (monk fruit, partially melted butter, heavy cream, eggs, cream cheese, lemon juice, and lemon zest), and mix until smooth.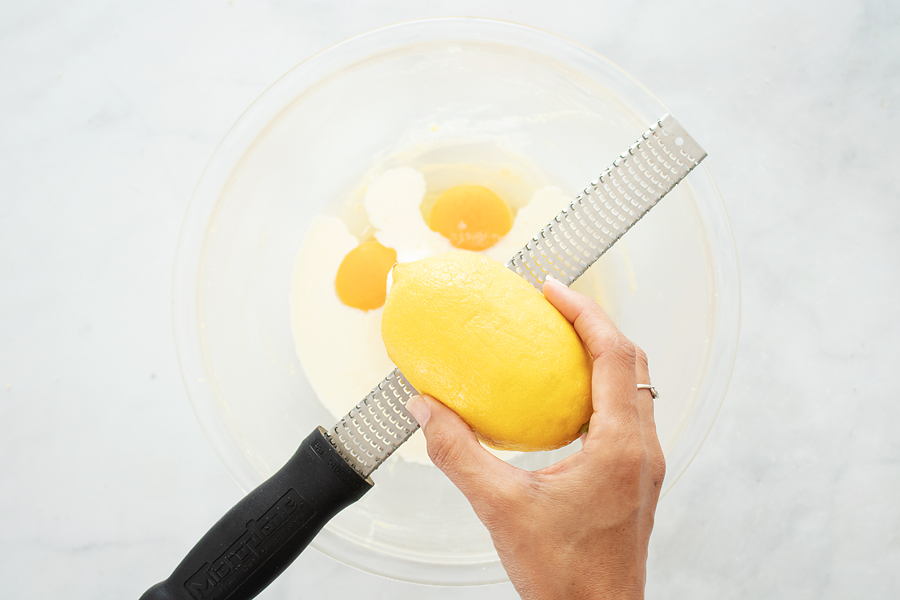 Remove your crust from the oven and pour the filling over the crust.
Bake for another 30-25 minutes, just until the filling is set. Once the filling is set, remove from the oven and let it cool completely. If you want to firm up the bars even more, you can place them in the refrigerator overnight.
Sprinkle the bars with your powdered sweetener, and serve.
Keto Lemon Bar Pro Tips:
#1 Bake Your lemon bars ahead of time if you're making them for a potluck, party, or dinner.  They'll stay good for several days in the refrigerator, and these aren't the type of treat you need to serve fresh. In fact, they taste best when they're right out of the refrigerator or served at room temperature.
#2 To make zesting a breeze get yourself a microplane zester. You can use it for multiple purposes, and it makes zesting much more efficient.
#3 If you want that traditional shortbread crust look, go with blanched almond flour. It's lighter in color than unblanched almond flour, so it more closely resembles wheat flour.
How To Store Lemon Bars
These lemon bars will last much longer if you store them in the refrigerator. In fact, due to the dairy ingredients you shouldn't leave them out for more than an hour or so.
You can also keep them in the freezer if you don't plan on serving or eating them all within a few days. They'll stay good in the freezer for up to a month.
If you plan on freezing your bars, be sure to cut them first, then wrap them in parchment paper and store in an airtight container, so they don't get freezer burn.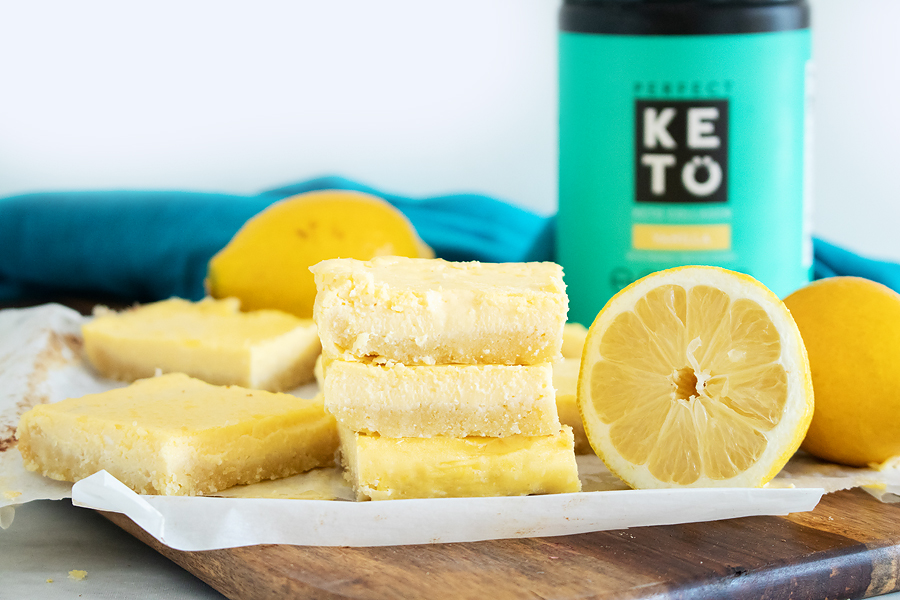 Print
Creamy Keto Lemon Bars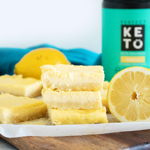 These keto lemon bars are made with fresh lemon and sugar-free sweeteners to tame your sweet tooth and keep you in ketosis.
Author:
Prep Time:

10 minutes

Total Time:

40 minutes

Yield:

12

small bars

1

x
Instructions
Preheat the oven to 350° F and line the bottom of an 8×8 baking pan with parchment paper.

Beat cream cheese in a stand mixer fitted with the paddle attachment for 2-3 minutes until light and fluffy.  Scrape down the bowl and add remaining ingredients.  Mix well until ingredients are well combined.

Press dough into the bottom of the 8×8 baking dish. Bake the crust for 10 minutes.

While the crust is in the oven, make filling by adding all ingredients to a large bowl or stand mixer. Mix well until smooth.  

Remove crust from oven and pour filling over crust.

Bake for 30-35 minutes, just until the filling is set.if the pan is gently shaken. Remove from the oven and let cool completely.  To firm the bars up even further, place in the fridge overnight.  Sprinkle with powdered stevia or monk fruit sweetener before serving.
Nutrition
Serving Size:

1 bar

Calories:

133

Fat:

11g

Carbohydrates:

3g (Net: 2g)

Fiber:

1g

Protein:

6g