This guide highlights the best low-carb cereals for a keto diet and the perfect milk to pair them with.
Did you know the average bowl of breakfast cereal with milk clocks in almost 70 grams of carbohydrates[*][*]?
That's nearly three times the amount of carbs most ketogenic dieters eat all day!
But low-carb cereals are a completely different story.
You can work them into your daily macros without spiking your blood sugar levels or kicking yourself out of ketosis. They're a quick breakfast, mean midnight snack, and awesome post-workout fuel.
What's in these magical bites?
It's time to satisfy your cereal cravings and find out.
What's In Low-Carb Cereals?
Low-carb cereals swap whole grains, sugar, and suspect oils for healthy, keto-friendly ingredients.
Three distinct types of keto cereal exist:
#1. Muesli
Consider muesli like raw or unbaked granola. Unlike the crunchy clusters, muesli is a free-for-all mix of rolled oats, nuts, seeds, and dried fruit.
A combination of keto-safe nuts, seeds, cinnamon, and spices make it a low-carb cereal option. It's almost like trail mix you can dump in a bowl with a splash of milk.
#2. Granola
Granola starts as separate ingredients like muesli. Add a few more ingredients to the mix, combine, and bake in the oven, and you get granola.
Break apart the crunchy pieces and you can enjoy them with warm or cold milk. Crunchy keto granola also makes an ideal afternoon snack.
#3. Porridge
You can recreate the grains and oats in a bowl of porridge or oatmeal for your low-carb macros.
Just swap them out for seeds and nuts (or seed and nut flours). You'll score the same texture and comforting warmth without all the carbs.
No matter which style of low-carb cereal you dig, these all-star ingredients make it possible:
Keto Nuts and Seeds
Nuts and seeds form the bulk of keto cereals.
They're crunchy, satiating and both high in healthy monounsaturated fatty acids and fiber. Some even contain a decent amount of protein.
Choose the right kind and a serving shouldn't set you back more than three net carbs.
The best keto nuts include:
Pecans
Hazelnuts
Walnuts
Brazil nuts
Go for raw nuts and roast your own. You'll ditch inflammatory oils and control the saltiness (or sweetness). The same goes for seeds.
Seeds offer an almost zero-carb solution to meeting your fiber goals.
One ounce of chia seeds, for example, packs almost 5g of protein, 9g of fat, and 10g of fiber[*]. All that for just two net carbs!
Seeds are incredible, but these are the best for low-carb diets:
Chia seeds
Hemp seeds
Flax seeds
Sesame seeds
Pumpkin seeds (in moderation)
Add these seeds and nuts whole to your keto cereal for their crunch factor. Or grind them up to make seed and nut flour for granola and porridge.
Unsweetened Coconut (Shredded, Flakes, or Chips)
A serving of dried, unsweetened coconut flakes provides a dose of sweetness. It's also full of healthy saturated fats and fiber[*].
You can find bags of unsweetened coconut at the grocery store. Toast your coconut chips or shredded coconut to bring out even more flavor.
Keto-Friendly Sweeteners
Sugar makes up roughly 95% of cereal out there in the world.
So when you break up with sugar on a low-carb diet, buddy up with the best keto sweeteners:
Monk fruit
Stevia
Erythritol
You'll find these three popular sugar replacers in store-bought cereals and DIY recipes. Pick them up at the grocery store or online.
Keto Super Additions
Who says a bowl of cereal can't be a high-fat or high-protein snack?
Add these super additions to your cereal and you may find it easier to meet your keto diet goals:
MCT oil (from coconut oil). Your body and brain quickly convert MCTs to straight-up energy. The healthy fats may keep you fueled up and focused longer.
Exogenous ketones. Add more ketones to your system and it may curb your appetite and combat keto flu symptoms.
Whey or collagen protein powder. Boost your protein levels pre- or post-workout for maximum muscle gains. You'll also support muscle and joint recovery.
Supplements lend tasty flavor to your cereal as well.
Flavor from Spices, Extracts, and More
Spices and sugar-free extracts deliver breakfast flavor to keto cereal sans carbs.
Think:
Cinnamon, nutmeg, ginger, cardamom, and pumpkin pie spice
Vanilla, maple, almond, or orange extract
Cacao or cocoa powder
Stevia-sweetened dark chocolate chips
You literally have the power to create the low-carb cereal of your dreams.
And you can savor it solo or pair it with the right low-carb milk.
What About Keto Milk for Cereal?
The best keto milk for low-carb cereal doesn't come from cows.
As outlined in this keto dairy guide, a cup of whole milk eats up 12g of carbs for the day[*].
The high carbs in milk may only work for someone following a targeted keto diet (TKD) or cyclical keto diet (CKD). Their increased carb intake limits give them more leeway.
Everyone else should pair their low-carb cereals with unsweetened dairy milk alternatives. These clock in less than two carbs per cup.
Delicious low-carb milk substitutes include unsweetened:
Coconut milk
Hemp milk
Flaxseed milk
Pea protein milk
Hazelnut milk
Not a soggy cereal fan?
Reach for low-sugar Greek yogurt and make a parfait instead.
It's easy to make your own with this homemade keto yogurt recipe. Alternate it with grain-free granola and fresh blueberries for a keto Starbucks copycat.
With this low-carb cereal anatomy lesson complete, here's what's on the market.
The Best Low-Carb Cereals You Can Buy
Keto cereals boast more protein, fiber, and healthy fats than basic cereal. They're also free of sugar and artificial sweeteners — but not taste.
The following cereals tick all those boxes (and more!). You can find them at your local health or grocery store or online at Amazon.
Here's how they rank by net carbs:
#1. The Cereal School

The Cereal School must be doing something right. Their line of low-carb cereals always sells out online. And it's easy to see why.
High-quality protein and monk fruit go into every flavor of these puffy, crunchy, gluten- and grain-free balls of greatness.
You'll find all-natural ingredients and no artificial sweeteners or colors. Choose from three different flavors: Fruity, Cinnamon Bun, and Cocoa.
Each serving packs 16g of protein for just a single net carb.
#2. Julian Bakery: ProGranola (Vanilla Cinnamon Cluster)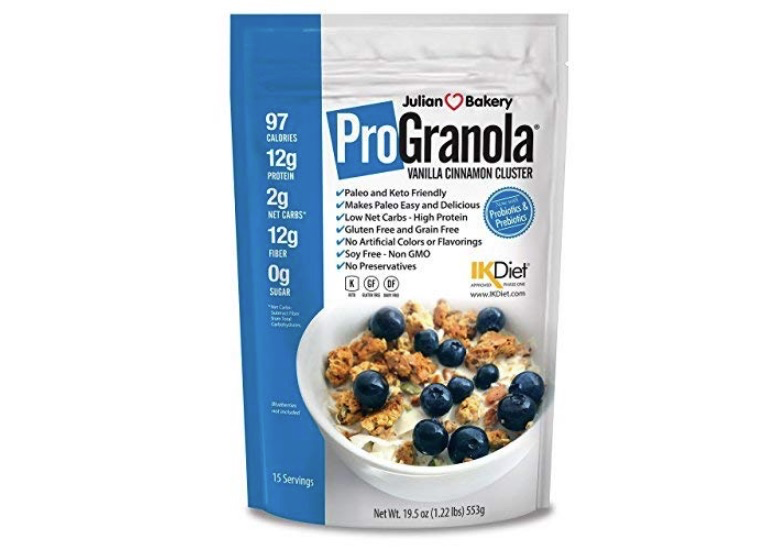 One half-cup serving of gluten-free, grain-free ProGranola serves up 12g of filling fiber. Organic pumpkin, chia, flax, and sesame seeds lower the carb content to just two net carbs.
But the 12 grams of protein-building amino acids from egg whites make this cereal a true winner.
#3. ProMix Nutrition: Chocolate Whey Protein Puffs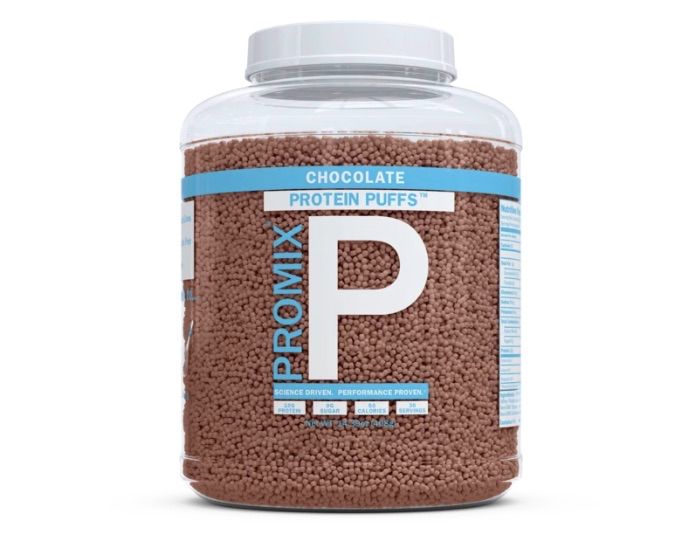 A scoop of Promix Chocolate Protein Puffs gives you 10g of protein and 2,500 mg of BCAAs (branch chain amino acids) for two net carbs.
How? Because these keto Cocoa Puffs contain pasture-raised whey isolate, cocoa, and non-GMO tapioca. So enjoy this one post-workout.
#4. The Granola Bakery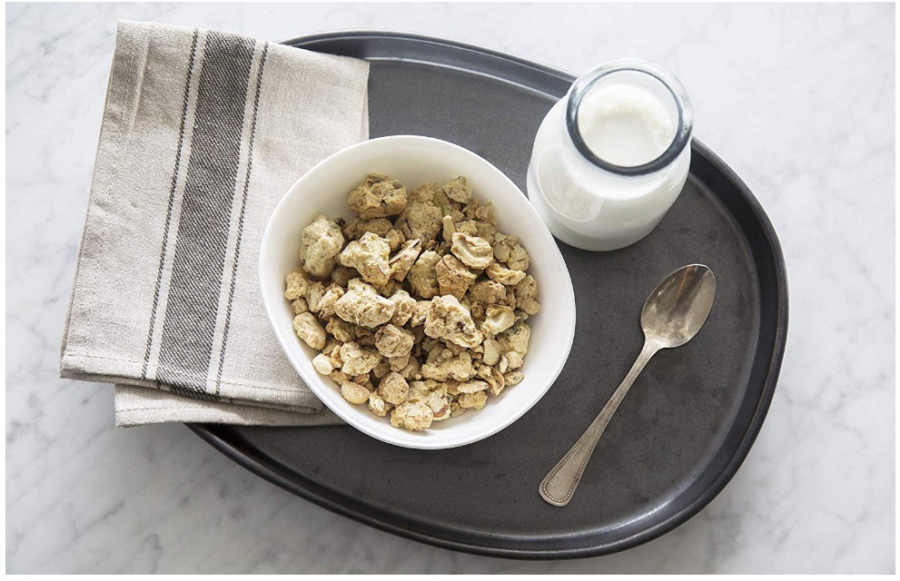 If cereal is your jam, you'll feel like a kid in a candy store at The Granola Bakery.
The twist? None of the candy contains processed, artificial, or filler ingredients.
These cereal options clock in at four net carbs per serving:
But the KPX line (pictured) is where The Granola Bakery truly shines.
These are higher in protein, fiber, and healthy fats; lower in carbs. KPX Keto Protein Fiber Granola provides 10g of protein, 14g of fat, and 10g of fiber for three net carbs.
#5. Diabetic Kitchen Cinnamon Pecan Granola Cereal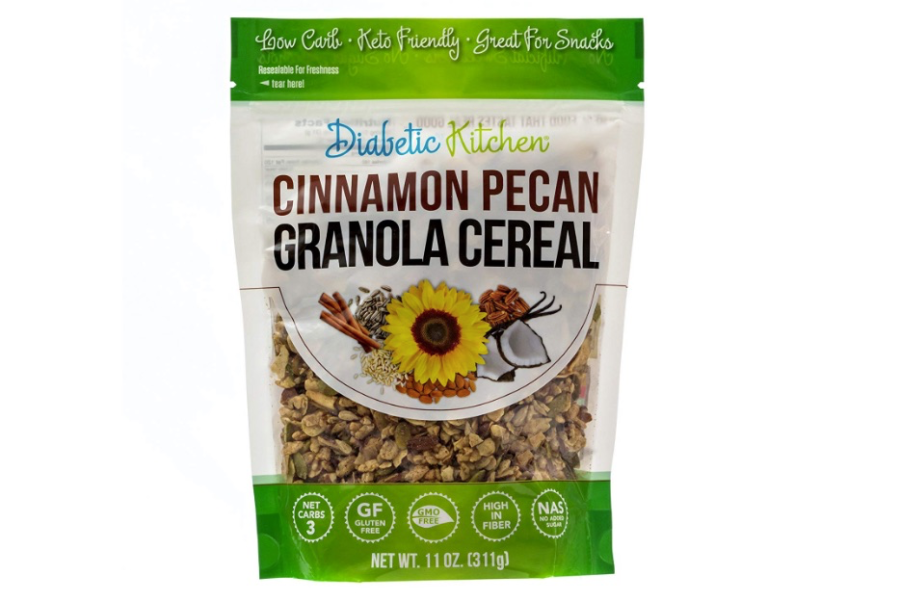 Not into sugar alcohols? This diabetic-friendly cereal relies on organic stevia and monk fruit extracts for sweetness.
A third of a cup of this nutty, cinnamon granola clocks in 14g of fat, 5g of fiber, and 4g of protein. All for three net carbs.
#6. HighKey Snacks Keto Instant Hot Cereal Breakfast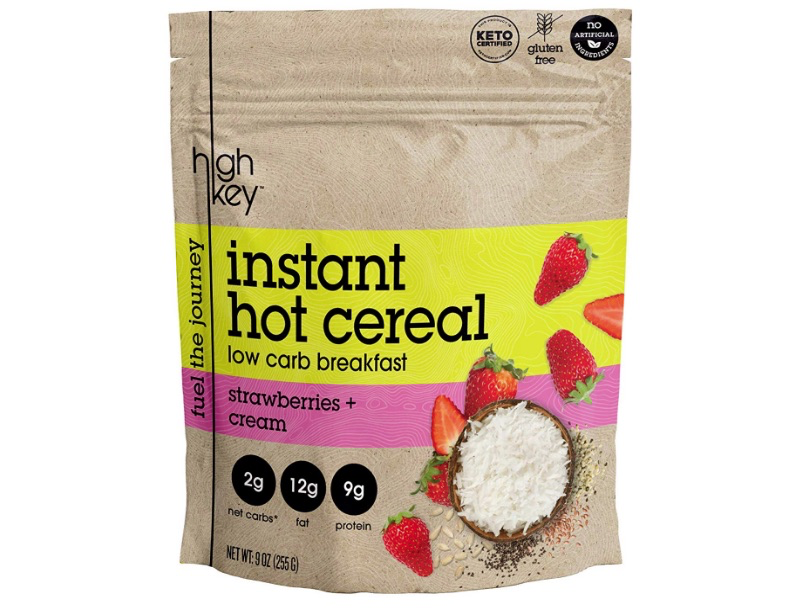 This hearty instant cereal has the same texture and taste of hot oatmeal without any of the carbs.
It contains a nourishing, powerful mix of coconut and hemp, chia, flax, and sunflower seeds. And there's a blend of natural sweeteners from monk fruit, stevia, and erythritol.
You can't go wrong with either flavor:
Cocoa Almond: 13g fat; 2 net carbs; 8g protein
Strawberries and Cream: 12g fat; 2 net carbs; 9g protein
Buying from this list of low-carb cereals works when you're short on time. But making keto cereals isn't hard.
Keto Low-Carb Cereal Recipes You Can Make at Home
A well-stocked keto pantry contains most of the ingredients you need to make cereal.
So just follow these easy low-carb recipes and save some cash:
#1. Crunchy "Cinnamon Toast" Keto Granola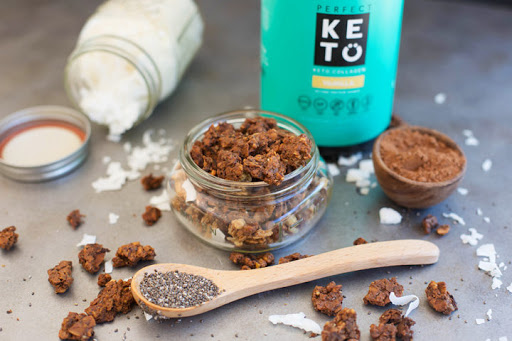 Stop missing those crunchy cinnamon and sugar-coated cereal squares. Start living for this crispy cinnamon toast keto granola.
Each serving boasts a whopping 34g of fat and 8g of protein for just three net carbs.
And unlike the real deal, a serving won't spike your blood sugar levels or sabotage your weight loss goals.
#2. Crunchy Coconut Cluster Keto Cereal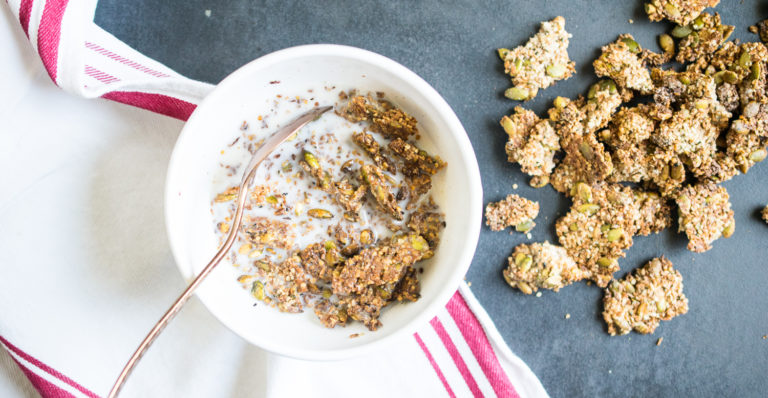 Looking for the ultimate cold cereal recipe?
A serving of this coconut cluster keto cereal packs 43g of fat and 22g of protein. And the 10g of fiber isn't too shabby either.
This high-protein cereal makes a quick meal and keeps your tank full.
#3. Energy-Boosting Nuts & Seeds Bars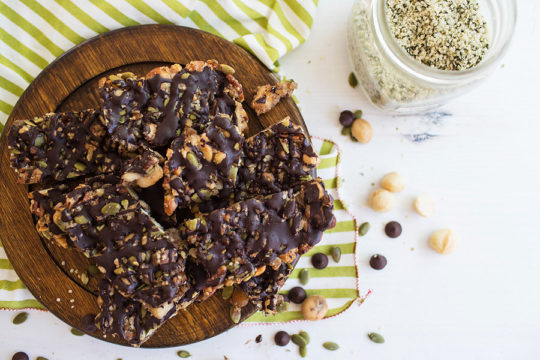 No rule says you can't crumble up these vegan energy-boosting nut and seed bars into a bowl of milk. Make this recipe once and you'll have snacks and sugar-free cereal for days.
#4. Keto Oatmeal: 5-Minute Low-Carb N'oatmeal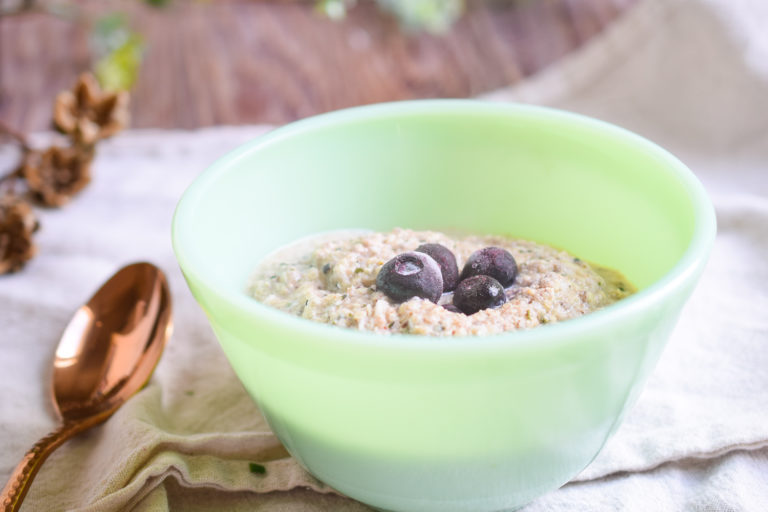 Oatmeal's a hot breakfast that sticks to your ribs. Despite there being no oats in this low-carb keto oatmeal recipe, the texture is spot-on. You can thank the high-fiber chia seeds, flaxseed meal, hemp hearts, and MCT oil for that.
A serving of this n'oatmeal racks up 44g of fat and 31g of protein per serving! And the16g of filling fiber will keep you trucking come rain, snow, or shine.
#5. Chia Pudding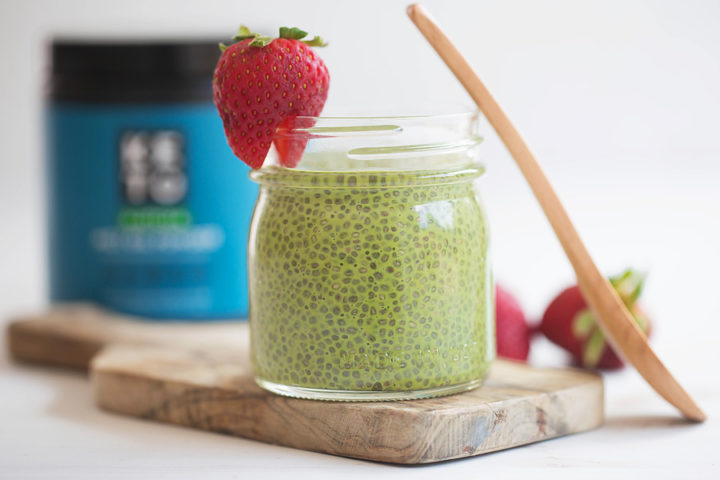 The texture of chia pudding is a lot like porridge or oatmeal. And all you need for most recipes is chia seeds, your milk of choice, and your fave sugar-free flavorings.
Try these simple keto chia pudding recipes:
#6. Chocolate Nut Smoothie Bowl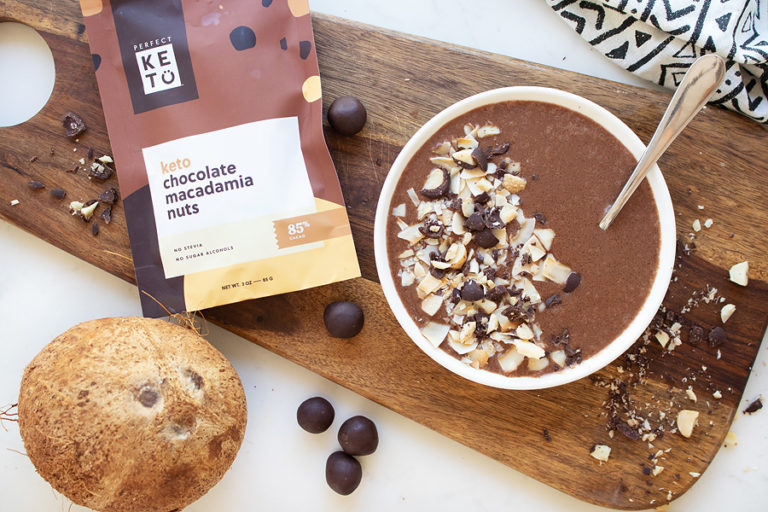 Late-night cereal eaters, rejoice! This keto chocolate nut smoothie bowl may be the healthiest cereal bowl of your life.
It combines chocolate-flavored collagen, coconut milk, cacao powder, and unsweetened shredded coconut.
And then you add chocolate-covered macadamia nuts. Seriously.
Along with a killer taste, each bowl serves up 27g of fat, 13g of protein, and 5g of fiber for just four net carbs.
Cereal: Officially Part of a Low-Carb Breakfast
Cereal is more than nostalgic comfort food. It can be the ultimate breakfast of champions.
These low-carb cereal choices prove you can please a sweet tooth with tasty high-protein, high-fat options. So grab a few bags online or try a recipe at home with the kiddos.
Make a batch for breakfast, keep some in your pantry for snacking, and never miss cereal to stay in ketosis again.