Milk is a high-calorie dairy product that can easily kick you out of ketosis. It can also have some less than positive effects on your body, such as bloating, cramping, excess gas, and other digestive issues. In fact, nearly 70% of the world's population has some type of milk intolerance[*]. So what are the best dairy-free, low-carb milk options when you're on keto?
The good news is that there are plenty of plant-based, low-carb milk alternatives. You just have to make sure you are choosing keto-friendly milk options that are low-glycemic (or sugar-free) and free from any harmful preservatives or additives. What's more, you can make most of these dairy-free milks at home.
What Is Milk and Why Isn't it Low Carb-Friendly?
For a while, there was a debate over which kind of milk was the "best" for you. The kinds of dairy milk involved included whole milk, skim milk, 2% milk, or — possibly the worst of all — non-fat milk. 
Whole milk is extremely high in nutritional value. It's abundant in vitamins A, B12, D, phosphorus, selenium, magnesium, zinc, riboflavin, and of course, calcium[*]. 
While whole milk provides many nutritional benefits, the question remains: is it low-carb friendly? 
The macronutrients for an 8-ounce cup of whole cow's milk are 8 grams of fat, 8 grams of protein, and 12 grams of net carbohydrates. This high-carb count, unfortunately, takes milk out of the running for being a low-carb friendly drink[*].  
5 Low-Carb Substitutes for Milk
Luckily for individuals on a low-carb or ketogenic diet, there are multiple options to choose from when looking for a low-carb substitute for regular cow's milk. 
These plant-based milk options not only provide a lower carb count, but they can also help those who suffer from lactose intolerance. Just be sure to always read the labels to avoid any artificial ingredients, fillers, or hidden sugars. 
#1. Unsweetened Almond Milk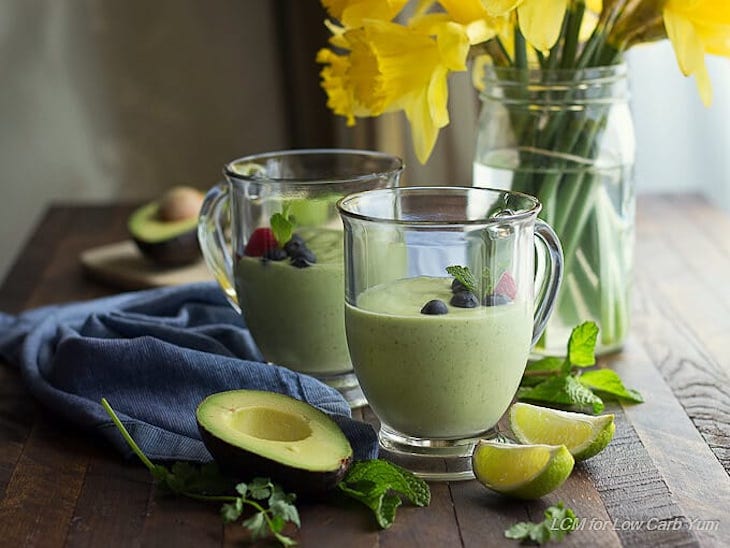 Image: Almond Milk Smoothie
Not only is almond milk one of the best plant-based milk products available today, but it comes with a list of health benefits as well. Almond milk is derived from almonds and packs all the same benefits you'd get from this nutritious nut. Here are some of the benefits:
Improves Heart Health
Almond milk naturally lowers LDL cholesterol while increasing the levels of good HDL (high-density lipoprotein) cholesterol. This is due to the monounsaturated and polyunsaturated fatty acids it contains[*].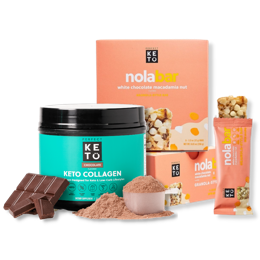 Browse our curated collection of fan-favorites and discover your new favorite snack or supplement.
Shop Best Sellers
Helps Build Strong Bones
If eliminating cow's milk from your diet worries you because of its calcium content and the effect it has on skeletal health, fear not.
Thanks to the healthy fatty acids present in almonds, almond milk is rich in vitamin D, which can help to improve bone health and the prevention of osteoporosis[*][*]. 
Fights Free Radical Damage
The antioxidants found in almond milk (specifically vitamin E) are strong fighters against free radical damage and oxidative stress that can be caused by chemicals found in food and the environment[*]. 
Homemade, unsweetened almond milk contains a total of 5 calories, 0.2 grams of carbs, around 1 gram of protein, and 4 grams of fat per serving, making it the perfect addition to your low-carb diet[*]. 
#2. Unsweetened Pea Protein Milk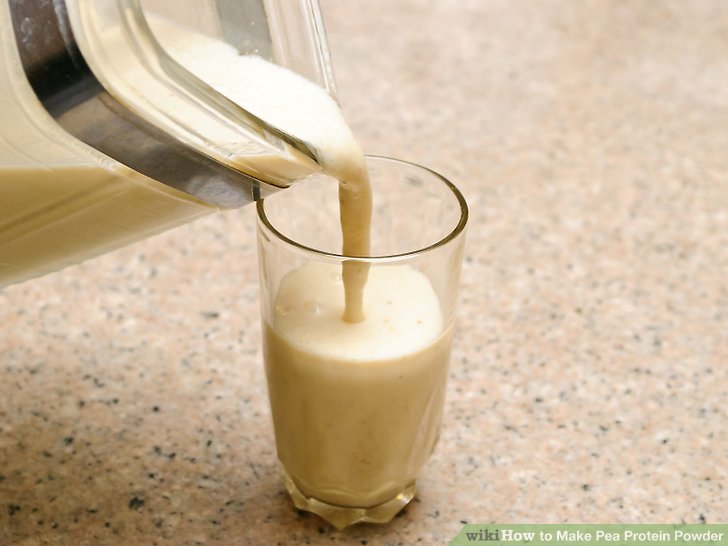 Image: How to Make Pea Protein Milk
One of the more uncommon types of low-carb milk substitutes you may see is pea protein milk. The most common way to make pea protein milk is by harvesting peas (yellow ones in particular) and mill them into flour. 
The processing of the flour separates fiber and starch from the pea protein, which is then mixed with water and other natural ingredients, like sea salt.
Pea protein milk is vegan, nut-free, soy-free, lactose-free, and gluten-free. Some may even argue that it's better for the environment than almond milk. It's packed with fiber  and contains a great amount of protein and calcium[*].
This milk alternative is also considered the one closest to dairy milk, in terms of taste and texture, making it one of the most exciting plant-based substitutes. 
#3. Flax Milk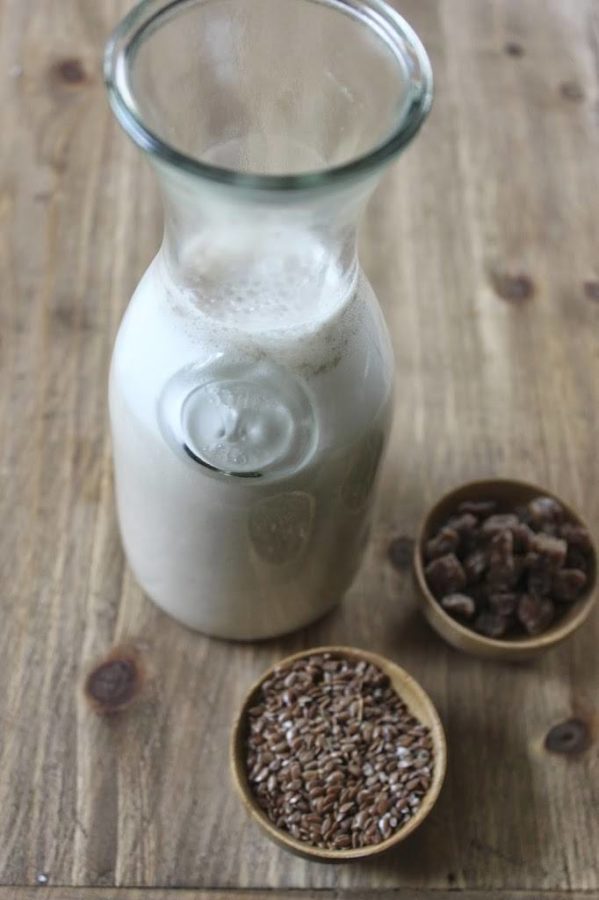 Image: Homemade Flax Milk
Besides pea protein milk, flax milk is one of the newer plant-based milks that's shown great promise. The process to convert flaxseed into flax milk is simple enough. It's simply cold-pressed flax oil mixed with filtered water. 
It's a perfect option not only for those on a low-carb diet, but also for those who are lactose intolerant and/or allergic to soy.
Some of the other great health benefits of flax milk include its abundance of omega-3 fatty acids as well as vitamins A, B12, D, and calcium[*]. 
Even though it's made from flaxseed oil and therefore contains no amount of protein,  this milk alternative provides much of the same nutrients as dairy milk[*].
#4. Hemp Milk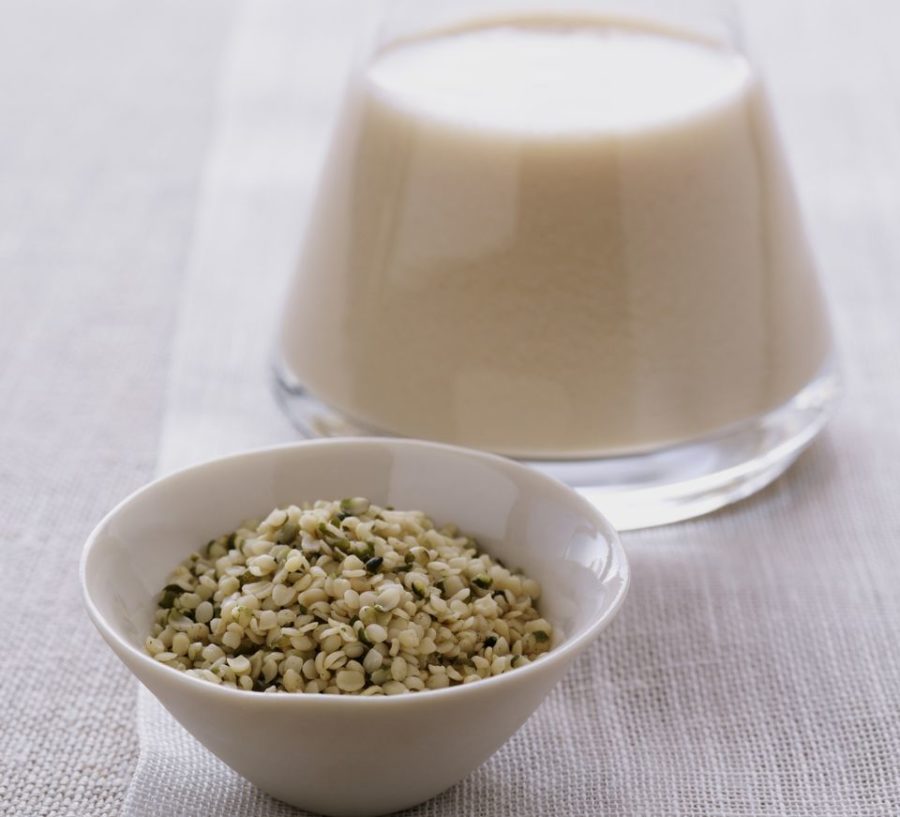 Image: Homemade Hemp Milk
If you haven't tried hemp milk yet, get ready for a game-changer. You can even make it yourself, all you need is a blender. Combine water and shelled hemp seeds, blend on high to your desired consistency, and there you have it.
Whether you're vegan or simply looking for a type of plant-based milk to fit those low-carb macro goals, hemp milk has you covered. 
Along with being cholesterol- and lactose-free, hemp milk comes packed with calcium, manganese, phosphorus, magnesium, iron, zinc, and vitamin E[*]. 
If you think those micronutrients are good, check out the macros. One cup serving of hemp milk contains 80 total calories with 7 grams of fat, less than 1 gram of carbs, and 3 grams of protein[*]. 
#5: Unsweetened Coconut Milk
Just like hemp milk, coconut milk is another plant-based alternative you can quickly and easily prepare at home. Just blend some unsweetened coconut flakes with water and voilà. When you blend, all the nutritious oils of the coconut will be released, turning it into a delicious powerhouse of healthy fats and virtually zero net carb content[*].
Also, if you've started your keto journey and are really missing sugar in your morning coffee, coconut milk is naturally sweet, making it the perfect addition.
It's an amazing high-fat, keto-friendly drink and one of the richest in healthy fats, which studies have shown promote HDL cholesterol levels and decrease colon cancer cells[*][*][*].
Low-Carb Milk Alternatives and Keto
Along with being low-carb and keto-friendly, these low-carb milk alternatives are ideal for those trying to lose weight or who just so happen to be intolerant to dairy products. 
With these low-carb milk substitutes, you can make creamy smoothies and your favorite keto-friendly desserts without the worry of whether or not you'll be kicked out of ketosis. You'll be getting a full range of health benefits, avoiding blood sugar spikes, and maintaining your weight loss goals.
If you've just eliminated dairy milk from your lifestyle and you're new to plant-based milk, experimenting is key to find your new favorite staple.
And if you're having second thoughts about removing dairy milk from your diet, check out this complete guide to milk and find out why it should be avoided while following a keto diet.