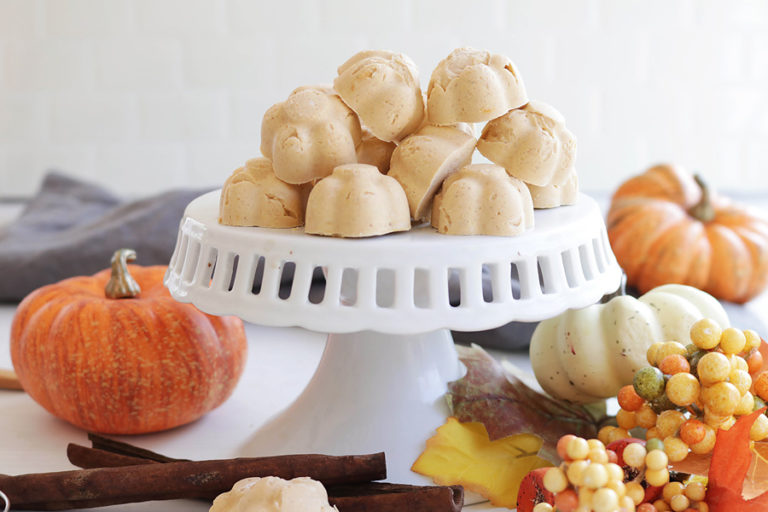 It just isn't the fall season without some delicious pumpkin recipes — and following the keto diet is no exception to this rule.
No matter what your favorite Fall recipes are, there's a keto-friendly version out there, and this is especially true when it comes to keto desserts.
These creamy keto pumpkin cheesecake balls are gluten-free and sugar-free, and they take only five minutes to prep.
The best part? These no-bake pumpkin cheesecake balls contain only one net carb per serving.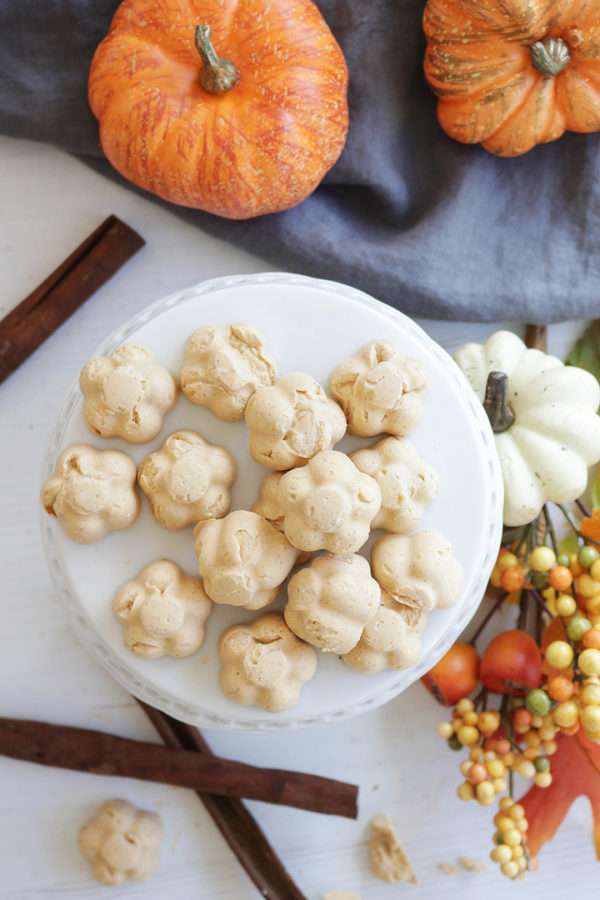 These low-carb pumpkin cheesecake balls are:
Sweet
Comforting
Flavorful
Creamy
The main ingredients in this low-carb dessert are:
Pumpkin puree
Pumpkin spice
Optional additional ingredients:
3 Health Benefits of These Pumpkin Cheesecake Balls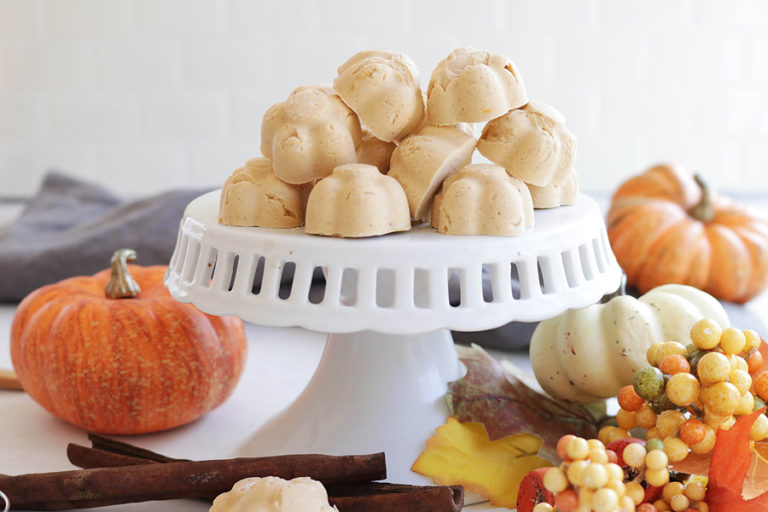 #1: Boosts immunity
Your immune system is a complex machine that requires a lot of moving parts to keep things running smoothly. And by moving parts, we're talking about vitamins, minerals, and phytonutrients.
Pumpkins happen to be a rich source of a variety of nutrients, and particularly abundant in the immune-boosting vitamin A. Research shows that vitamin A, and it's precursor phytonutrient beta-carotene can help protect against cancer as well as a variety of other diseases[*].
Clinical research even supports eating a diet high in beta-carotene as a way to enhance cell-mediated immune responses in your body[*].
#2: Anti-Inflammatory
One of the primary benefits of switching to a ketogenic diet is the abundance of anti-inflammatory fats that you can include in your diet. Unlike the old school train of thought, many fatty acids are actually anti-inflammatory and can help calm your immune system.
Of the anti-inflammatory fats, omega-3's are the most well researched. Unfortunately, they're also the hardest to come by in your diet. Fish provide the most abundant source, but grass-fed butter is another great source of these unsaturated fatty acids[*][*].
It's essential when choosing a butter for this (or any) recipe that you choose grass-fed butter as opposed to conventional butter. While all butter contains fat-soluble vitamins and a variety of fatty acids, grass-fed butter is up to 25% higher in omega-3 fatty acids[*].
#3: Supports Heart Health
The anti-inflammatory nature of the omega-3 fats from grass-fed butter may play a crucial role in heart disease. By modulating the inflammatory response, omega-3's help to balance out your body's immune response and may assist in the inhibition of plaque formation[*].
But the fat content of this recipe isn't the only factor that may support your heart. Cinnamon, a spice that's been used for thousands of years, seems to also play a part in the protection of your heart.
In one study, a group of participants with diabetes were given either a placebo or a cinnamon supplement and then had their blood lipids assessed. The cinnamon group not only saw a reduction in blood sugar, but they also experienced reduced serum triglycerides and LDL cholesterol[*].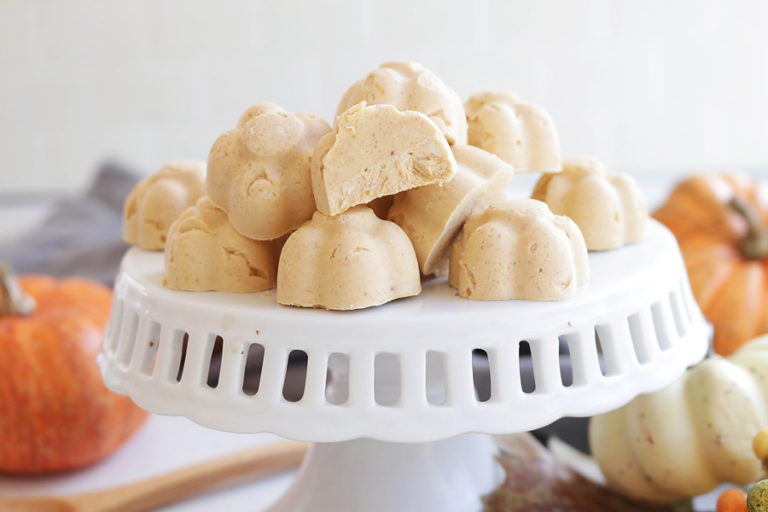 Pumpkin Cheesecake Balls
When the weather starts to change your body begins to call for warming spices and comfort food.
These pumpkin cheesecake bites combine the flavors of Fall spices with the creaminess of cream cheese for a decadent, comforting dessert.
You won't find this recipe in your traditional dessert cookbook, but this keto-friendly twist on pumpkin cheesecake will leave you wanting for nothing.
If you don't have silicone molds, make the balls by hand and place them on a baking sheet to be placed in the freezer.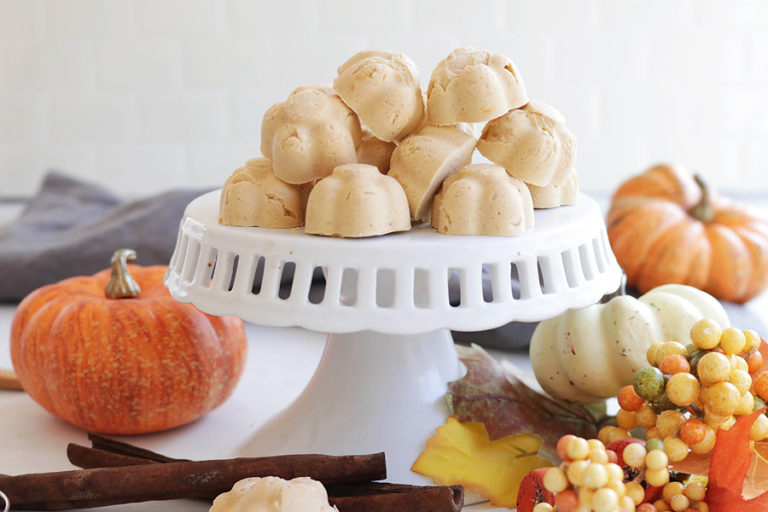 Print
Pumpkin Cheesecake Balls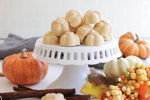 These low-carb pumpkin cheesecake balls are sugar-free, gluten-free, and no-bake. They're made with sugar-free keto sweeteners like monk fruit or stevia.
Author:
Total Time:

5 minutes + 1-2 hours freezer time

Yield:

18

1

x
Instructions
Add all ingredients to a medium-sized mixing bowl or stand mixer. Beat until completely smooth. Adjust sweetness to the desired taste.

Divide cream cheese mixture into 18 small round silicone molds (or molds of choice), smooth surface with a spatula. 

Freeze until firm, about 2-3 hours before serving. Store leftovers in the freezer.
Nutrition
Serving Size:

1

Calories:

62

Fat:

6g

Carbohydrates:

1g (1g net)

Fiber:

0g

Protein:

1g