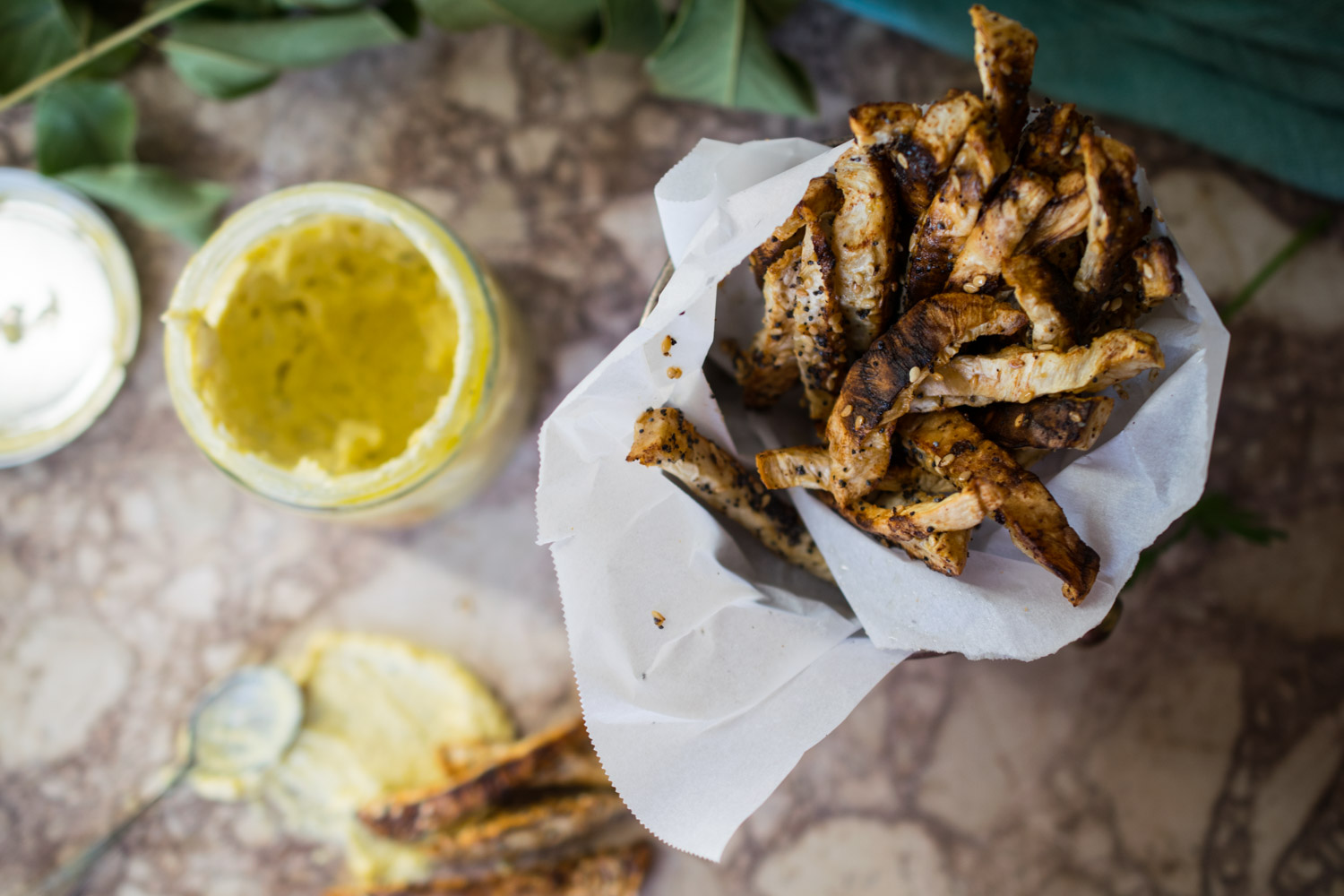 When following keto or other low carb diet, most root vegetables are out. Say goodbye to sweet potatoes, white potatoes, and even carrots. If it grows below ground, chances are it's too carb-heavy to be consumed.
…Or is it?
One root vegetable, celeriac, is relatively low in carbohydrates compared to its other tuber friends. Celeriac contains roughly 7 grams of net carbs per cup, far fewer than other starchy vegetables like sweet potatoes or turnips.
That means keto french fries are possible. No more pairing a juicy, lettuce-wrap burger with more lettuce dressed up as a side salad. Now you get to enjoy burgers and fries the way nature intended — sans the bun, of course.
What Exactly Is Celery Root?
Celery is popular in various cuisines, but many people are unfamiliar with the root that is closely related to it. Celeriac, more commonly known as celery root, is in the same family as celery. Celery is cultivated for its stalk and leaves, but celery root is harvested for its root.
The Health Benefits of Celery Root
Celeriac offers loads of health benefits. Besides being a lower carb starch, it contains plenty of vitamins, minerals, and dietary fiber which benefit your cells, bones, and immune system. These include: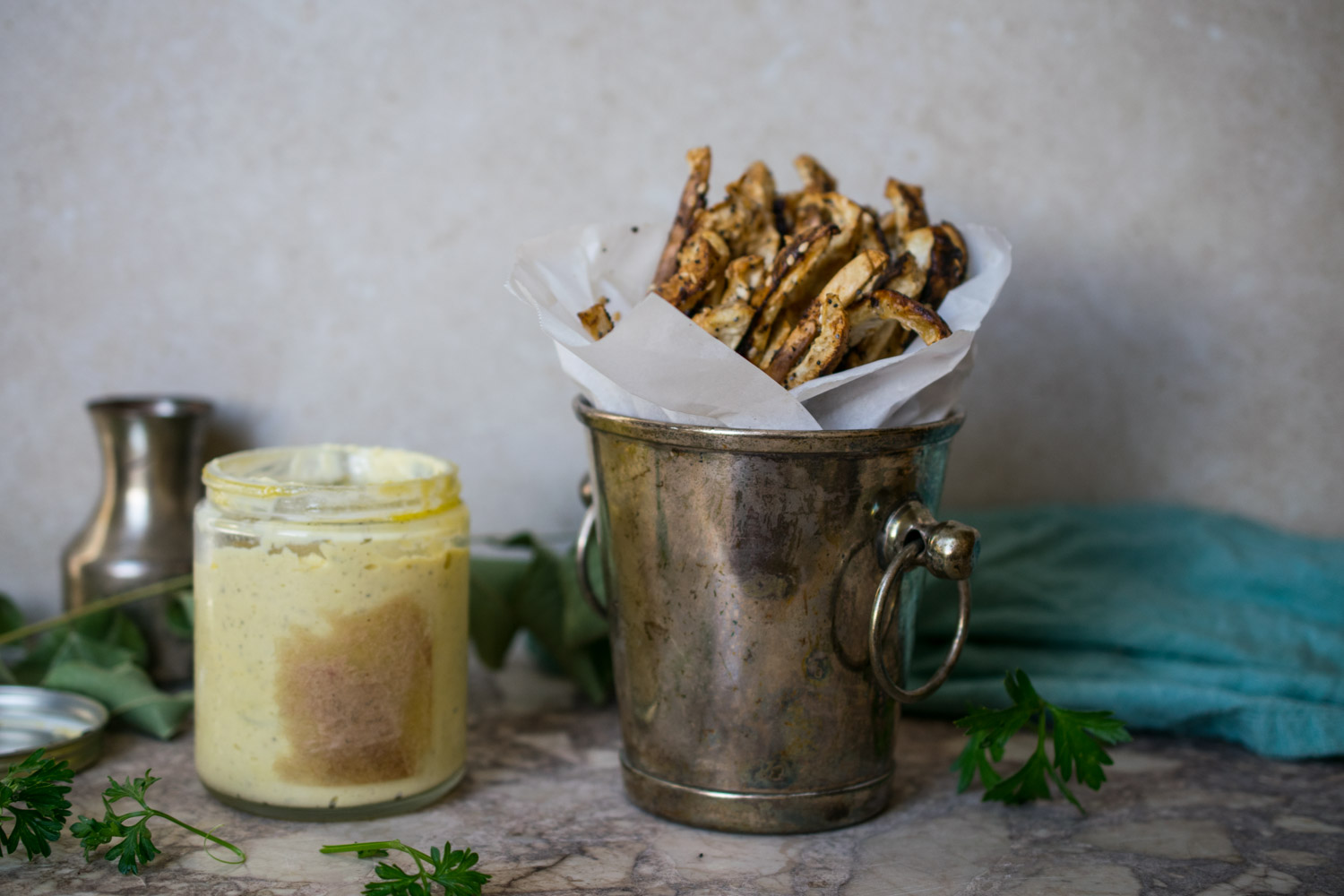 Where Can You Buy Celeriac?
If you started reading this article and thought, "I've never even heard of celeriac," don't worry, you're not alone. While this particular starch is becoming more popular in grocery stores across the United States, it was relatively unheard of for many years.
If you're looking to purchase celeriac, you will have the most luck searching at large-chain grocers, rather than a small, local store. Chains like Whole Foods, Publix, and Wegmans often carry the vegetable. You can also search on Amazon.com.
Before making a trip to the store, call customer service and see if they carry the product. If your store doesn't carry it, you can substitute celeriac for a few other low carb vegetables, which you'll read about below.
How to Make Low Carb Fries
Homemade french fries need just three ingredients: potatoes, oil, and a sprinkle of salt.
On a ketogenic diet, you will swap out potatoes for a low carb alternative (in this case, celeriac), use a keto-friendly oil, and, in this particular recipe, use Everything Bagel Seasoning for a little extra flavor. For added flavor, you can try sprinkling onion powder, black pepper, and garlic powder onto your fries for an extra kick.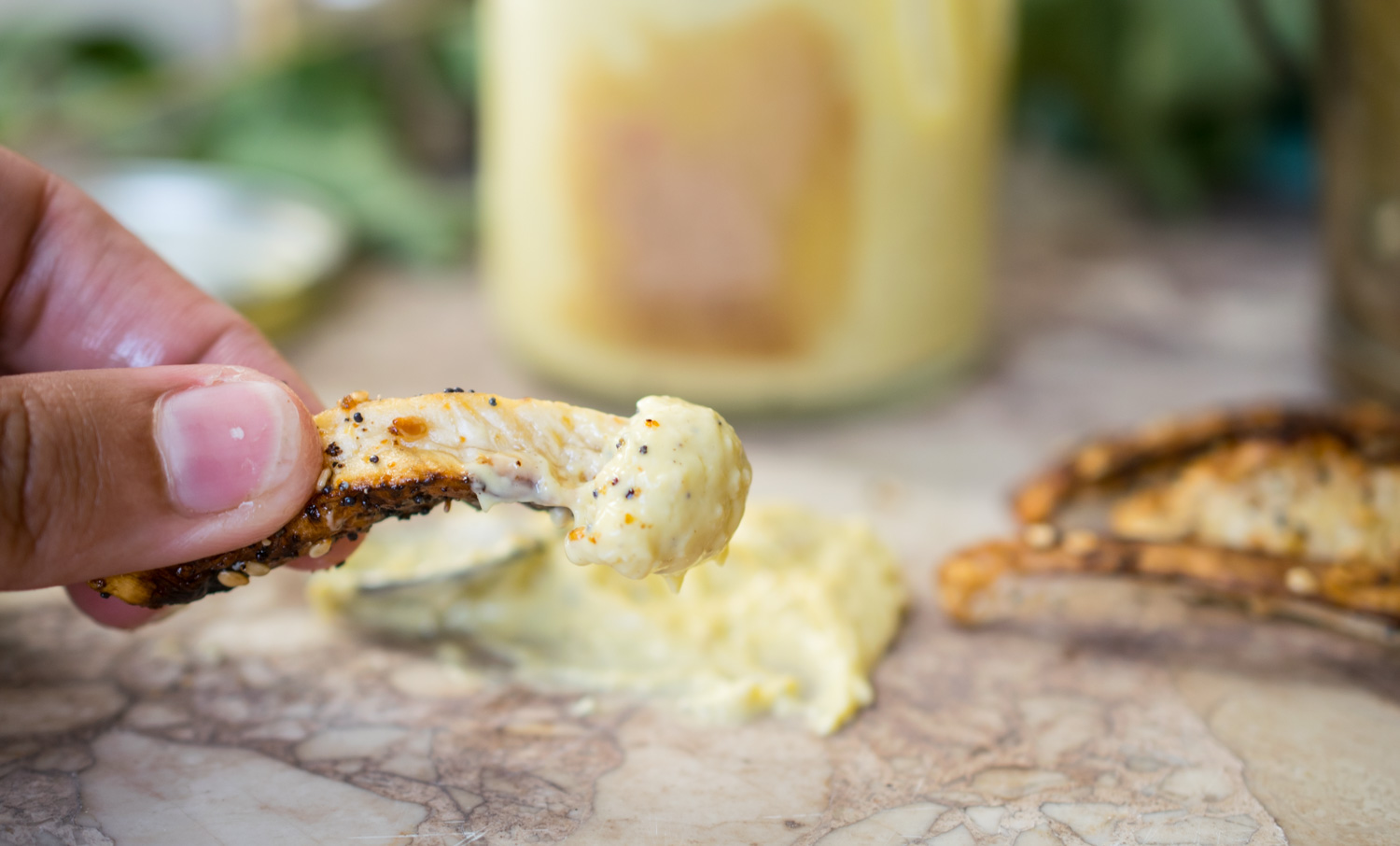 How to Select a Low Carb Alternative to Potato French Fries
If you can't find celeriac at your local store, there are a few low carb foods you can choose it its place. Simply follow the steps outlined in the instructions below.
Recipe note: If you choose a vegetable, peel and slice your vegetable into strips, just as you would your celeriac. You may have to adjust the cook time, depending on the vegetable used.
Here are a couple options to choose from:
Jicama
Jicama is, like celeriac, a tuber. It's been called the yam bean because it is from the bean family. It is white in color and looks like a very large parsnip. You can use jicama just as you would a regular potato, making jicama fries, hash browns, or even scalloped potatoes.
Zucchini
There are plenty of recipes available for baked zucchini fries on the web. However, because zucchini is not a tuber (and therefore filled with water), the cooking process is slightly different.
To make zucchini fries, you should first briefly roast strips of zucchini in the oven, then blot with a paper towel to extract as much excess water as possible (some people call this "sweating" the zucchini).
Toss your sweated zucchini in a beaten egg yolk, then dredge in a blend of almond flour (or coconut flour) and grated parmesan cheese. Finally, return to roast in the oven for a crispier french fry.
Avocado
For a delicious, low carb french fry, try roasting avocados in the oven. Simply line a baking sheet with sliced avocado, and flip halfway through. Or, even better, wrap prosciutto around the avocado before baking (it's a delicious treat!).
Pork Rinds
Pork rinds make an excellent keto alternative to french fries. They're crunchy, crispy, and perfect for munching. While you might turn up your nose at pork rinds as a side dish, they do make a party-friendly appetizer.

Snack Like a Keto Pro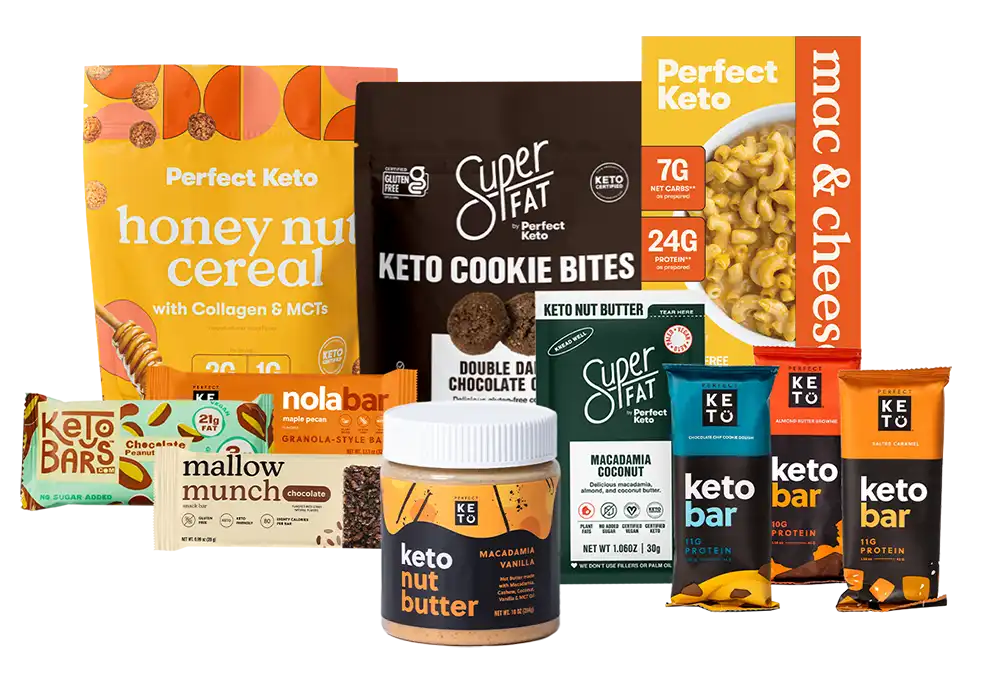 Master the Art of Keto Snacking with Perfect Keto. Nola Bars, Keto Cereal, Nut Butter & More. Fuel Your Body, Delight Your Senses.
How to Select a Keto-Friendly Cooking Oil
Most fry recipes call for canola oil, corn oil, or grapeseed oil — none of which are healthy or keto-friendly. These seed oils become rancid when cooked at high temperatures, which causes inflammation and cell damage when you consume them.
For this keto recipe, choose a healthy oil like coconut oil, olive oil, or avocado oil.
Or, if you would like to use less oil altogether, try baking your keto french fries in an air fryer rather than the oven. If you've never used one, an air fryer makes your food incredibly crispy, making it perfect for fries.
Enjoy Your Burger and Fries, Even While on the Keto Diet
Celeriac can be eaten raw, cooked, and is even great in salads. But you're going to love it as a substitute for potatoes. Pretty much anything you can do with a potato — like making fries — you can also do with celeriac.
Give this recipe a go, and leave your thoughts in the comments below!
Print
Celeriac Everything Oven Fries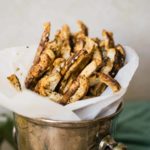 There are a few root vegetables you can enjoy on the ketogenic diet, and celeriac is one of them. Try these celeriac everything oven fries when you're craving fries but don't want to sacrifice your macros.
Author:
Prep Time:

30 minutes

Cook Time:

40 minutes

Total Time:

1 hour 10 minutes

Yield:

4

1

x
Category:

Sides

Cuisine:

American
Scale
Ingredients
1

large celeriac root

3 tbsp

. coconut oil

2 tsp

Everything Bagel Seasoning
Instructions
Pre-heat oven to 400F.

Cut the bottom part of the celeriac off, the twisty roots. Then peel the round part.
Cut into slices and then strips. Soak the fries in water with a little lemon for 20 minutes.
Drain, dry and toss with coconut oil and seasoning.
Spread out on a sheet pan and bake for 30 minutes, then turn off the oven and let them sit another 10 minutes.
Open the oven; give the sheet pan a shake.
Divvy up your fries into 4 portions and serve with some homemade mayo

for dipping!
Notes
Option for seasoning instead of Everything Bagel Seasoning: ½ tsp poppy seeds, ½ tsp sesame seeds, ½ tsp granulated garlic, ½ tsp salt)
Nutrition
Calories:

133

Fat:

9.8

Carbohydrates:

9

Protein:

1.5
Keywords: celeriac everything oven fries