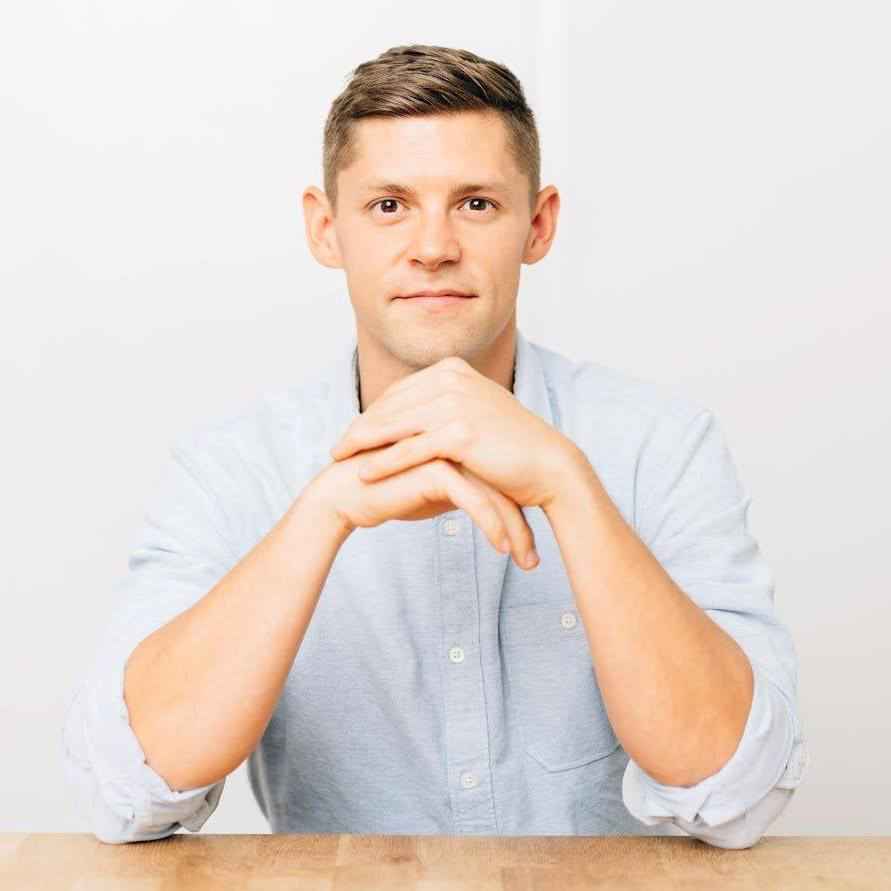 Dr. Anthony Gustin is a board-certified sports chiropractor, functional medicine practitioner, entrepreneur, podcast host, and founder of Perfect Keto.
on August 7, 2018
If you could train your body to burn fat, would you? Of course you would. Lucky for you, that's what the keto diet is all about — burning fat, rather than glucose, for energy.
The ketogenic diet is a high-fat, low carb diet. Over the past few years, keto has grown in popularity as people recognize its benefits for reaching health and fitness goals.
If you're new to the keto diet, you're probably wondering, "What is the ketogenic diet all about, and can it work for me?" Below, all your questions will be answered. Use this page as your comprehensive guide for how to start a keto diet.
What Is the Ketogenic Diet?
The ketogenic diet, or "keto," is a high-fat, low carb diet that puts your body in a fat-burning state known as ketosis. In ketosis your body burns body fat, rather than carbohydrates, for fuel.
Following a diet containing high amounts of fat, moderate amounts of protein and extremely low levels of carbohydrate allows you to change how your body uses energy. To fully understand this shift, it's important to grasp your body's usual metabolic process.
Your Body Will Always Burn Sugar Before Burning Fat
When you eat a diet rich in carbohydrates, your body converts those carbs into glucose (blood sugar). Since carbohydrates are turned into sugar, your blood sugar levels rise. When blood sugar levels rise, it signals your body to create insulin, which carries glucose to your cells to be used for energy[*]. This is what is known as an "insulin spike."
Glucose is the preferred energy source of your body. As long as you keep eating carbohydrates your body will keep turning it into sugar, thereby burning that sugar for energy. In other words, when glucose is present, your body will refuse to burn off its fat stores.
How the Keto Diet Works: Switching From Burning Glucose to Burning Fat
Since carbs are your body's preferred energy source, the only way to start burning fat is by taking away the carbs. When following the keto diet, you lower your carb intake exponentially. This depletes the glycogen stores (stored glucose) in your body[*]. With no glucose available for energy, your body has no choice but to start burning its fat stores. Your body starts converting fatty acids into ketones, a metabolic state known as ketosis, the basis of a ketogenic diet.
In ketosis, the liver converts fatty acids in your body into ketone bodies, or ketones. This becomes your body's new energy source. When you increase your fat intake, your body responds by becoming "keto-adaptive," or more efficient at burning fat.
Ketosis is a natural survival function of your body. It helps your body function on fat when food is not readily available. Similarly, the keto diet focuses on "starving" your body of carbohydrates, transforming your body into a fat-burning state and supplementing with optimal nutrition.
But Isn't Fat Bad?
For the longest time, consumers were told fat led to weight gain. Nutrition data from the 1970s labeled saturated fats as bad, causing the United States to enter the era of low-fat products. During this time, obesity in America soared while consumption of fat (particularly saturated fats) plummeted. Low-fat diet products lined grocery store shelves as a high-carb, low-fat diet became the preferred method for weight loss. Yet, people kept gaining weight.
Clearly, something wasn't adding up.
Today, new studies show that healthy fats are not the real culprit[*]. A ketogenic diet busts the "fat makes you fat" myth for several reasons. First, a diet high in carbs (especially refined and processed carbs from low-fat diet products) can increase insulin and blood sugar levels and promote inflammation in your body. In contrast, a low carb diet can help reduce inflammation far better than a low-fat diet[*].
Recent studies show no significant link between saturated fats and the risk of heart disease[*]. In fact, there are many benefits of including healthy saturated fats in your diet. Saturated fat improves HDL and LDL cholesterol levels, maintains bone density, boosts the immune system and supports the creation of important hormones.
The Different Types of Ketogenic Diets
There are four main approaches to the ketogenic diet. When deciding which method works best for you, take into account your goals, fitness level and lifestyle.
The Standard Ketogenic Diet (SKD)
This is the most common and recommended version of the diet. Here, you stay within 20-50 grams of net carbs per day, focusing on moderate protein intake and high fat intake.
Targeted Ketogenic Diet (TKD)
If you are an active individual, this approach might work best for you. Targeted keto involves eating roughly 25-50 grams of net carbs or less 30 minutes to an hour before exercise.
Cyclical Ketogenic Diet (CKD)
If keto seems intimidating to you, this is an excellent method to start with. You cycle between periods of eating a low carb diet for several days, followed by a period of eating higher amounts of carbs (typically lasting several days).
High-Protein Ketogenic Diet (HPKD)
This approach is very similar to the standard (SKD) approach. The primary difference is the protein intake. While a standard keto diet will include moderate protein, here you up your protein intake considerably.
Note: The SKD method is the most used and researched version of keto. The majority of the information below pertains to this standard method.
Macro Breakdown: How Much Protein, Fat and Carbs Should You Eat on Keto?
Fat, protein and carbs are known as macronutrients. When you think of how to build a plate on keto (what each meal will look like), keep this breakdown in mind:
High fat
Moderate protein
Very low carb
Macronutrient Breakdown on Keto
Calories from carbs: 5-10%
Calories from protein: 20-25%
Calories from fat: 75-80% (sometimes more for certain people)
This is a general range, although numbers can vary slightly depending on each person's needs and goals on the diet.
For example, say someone requires 2,000 calories per day and is eating 75% fat, 20% protein and 5% of total carbs. That would come out to 1,500 calories and 167 grams of fat, 400 calories and 100 grams of protein, and 100 calories and 25 grams of carbs.
Carb Intake
For most people, a range of 20-50 grams of carbohydrate intake per day is ideal, or 5-10% of total calories. Some individuals can go as high as 100 grams per day and stay in ketosis.
Protein Intake
Protein is a necessary component of any diet, helping to maintain muscle mass, prevent injury and promote longevity. To determine how much protein to consume, take into account your body composition and activity level. Most individuals consume 0.7 to 0.9 grams of protein per pound of lean body mass. If you're a 150-pound female, this would come out to 105 to 135 grams of protein.
Fat Intake
After your daily needs for protein and carbohydrates have been calculated (in percentages), total the two numbers and subtract from 100. That number is the percent of calories which should come from fat. If you consume 5% of daily calories from carbohydrates and 20% from protein, the remaining calories, or 75%, will come from fat.
Calorie counting is not required on keto, nor should it be necessary. When you eat a diet high in fat, it is more satiating than a diet high in carbs (e.g., sugar). Generally, this cuts down on your chances of overeating. Instead of counting calories, pay attention to your macro levels.
Using the Perfect Keto Macro Calculator
The above macro guidelines are just that — guidelines. Remember, ketosis is a metabolic state, one that can be easier or more difficult to reach based on your body composition, age, gender, activity level and lifestyle. To get a more accurate depiction of your individual macro goals, use the Perfect Keto macro calculator:
Instructions
Select the Standard Ketogenic Calculator for a classic ketogenic diet of 75% fat, 20% protein, 5% carbohydrate (recommended)
Select Specialized Macronutrient Calculator to input specific amounts of fat, protein, and carbohydrate
Activity Level
Choose what describes you best
Calorie Intake Goal
Options
Input "0" to maintain your bodyweight
Input a surplus percentage for weight gain
Input a deficit percentage for weight loss
Note
5-10% is a small deficit
10-20% is a moderate deficit
20-30% is a large deficit
Advanced Fields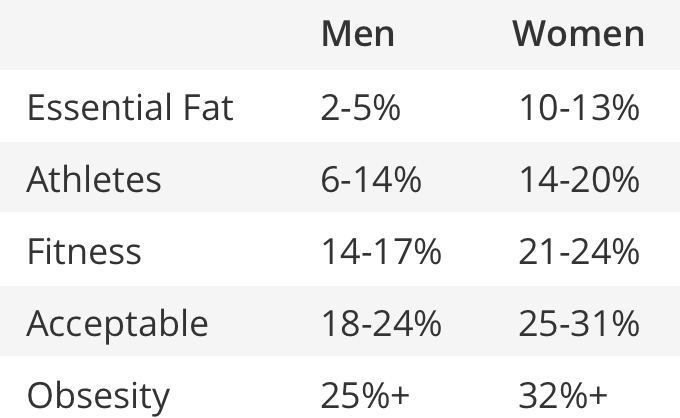 Input Your Protein Ratio
Guide to picking your protein ratio
To maintain muscle, leave protein ratio between 0.60 to 0.80 grams per lb of lean body mass (1.3 to 1.7 grams per kg LBM)
To gain muscle, the protein ratio should be between 0.8 to 1.2 grams per lb of lean body mass (1.7 to 2.3 grams per kg LBM)
Input Your Total Carb Intake
Input the grams of carbs you want to consume on a daily basis