Move over mimosa, it's Paloma time. When it comes to alcoholic beverages, Palomas make the perfect summer drink.
Light, refreshing, and perfectly tart, this keto cocktail makes a flawless pairing with brunch, lunch, dinner, or let's be honest — anything in between.
Your standard Paloma is heavy on the fruit juice and some even add sugar in the form of simple syrup or sugary grapefruit soda.
In this keto take on the classic, you're skipping the extra sugar and opting for stevia-sweetened sugar-free grapefruit soda instead.
Make a batch of these keto Paloma cocktails, add a lime wedge, and pair with a keto Mexican dinner for a filling and fun dinner no one will forget.
This keto-friendly Paloma is:
Refreshing
Sweet
Relaxing
Delicious
The main ingredients are:
Fresh grapefruit juice
Fresh lime juice
Tequila
Optional additional ingredients
Lime wedge
Club soda
One more
3 Health Benefits of This Keto Paloma Cocktail
#1: Low- Sugar
Traditional Palomas are loaded with sugar that sends your blood glucose sky high. This keto Paloma, however, is so low-sugar you'll burn off that glucose before you pour your second glass.
One obvious benefit of keeping your boozy beverage low-carb is that it helps you stay in ketosis. But even more importantly, consuming excess sugar is linked to major health issues like obesity and heart disease[*].
Excess sugar consumption may also negatively impact the health of your skin. High levels of insulin correlate with increased risk for acne among adolescents[*].
Finding ways to cut the sugar in your diet is essential for your overall health, whether you're in ketosis or not.
#2: Supports Weight Loss
The low-carb nature of this cocktail supports weight loss efforts by cutting out the sugar that your fat cells love to absorb.
However, there is another key ingredient in this Paloma that may help kick your weight loss up a notch. It may sound too good to be true, a cocktail that helps you lose weight, but here's the deal:
Grapefruit (and its juice) contains a compound called nootkatone. Nootkatone gives your grapefruit that delicious fresh scent and is found in the essential oils of the fruit.
This fascinating compound is responsible for some of the buzz around the grapefruit diet.
From studies done in animals, researchers propose that nootkatone can increase the metabolism of fat and glucose in your liver. By increasing your metabolism, you would burn more calories and store less fat when consuming grapefruit[*].
And the good news is, you can get the benefits of nootkatone in this cocktail, without the carbs of an entire grapefruit.
#3: Vitamin C-Rich
Both lime and grapefruit are fantastic sources of vitamin C. Vitamin C is known for its wide range of health benefits, especially for its role in immune health.
One aspect of immune health where vitamin C may be particularly effective is in your inflammatory response. Supplementing with vitamin C and eating fruits and vegetables high in vitamin C correlates with a lower inflammatory response.
This correlation is seen in both arthritic patients as well as diabetic patients[*][*].
The mechanism for its anti-inflammatory action is not clear, but vitamin C's role as an antioxidant is likely involved. As an antioxidant, vitamin C can combat oxidative stress in your body that often leads to inflammation.
Keto Paloma Cocktail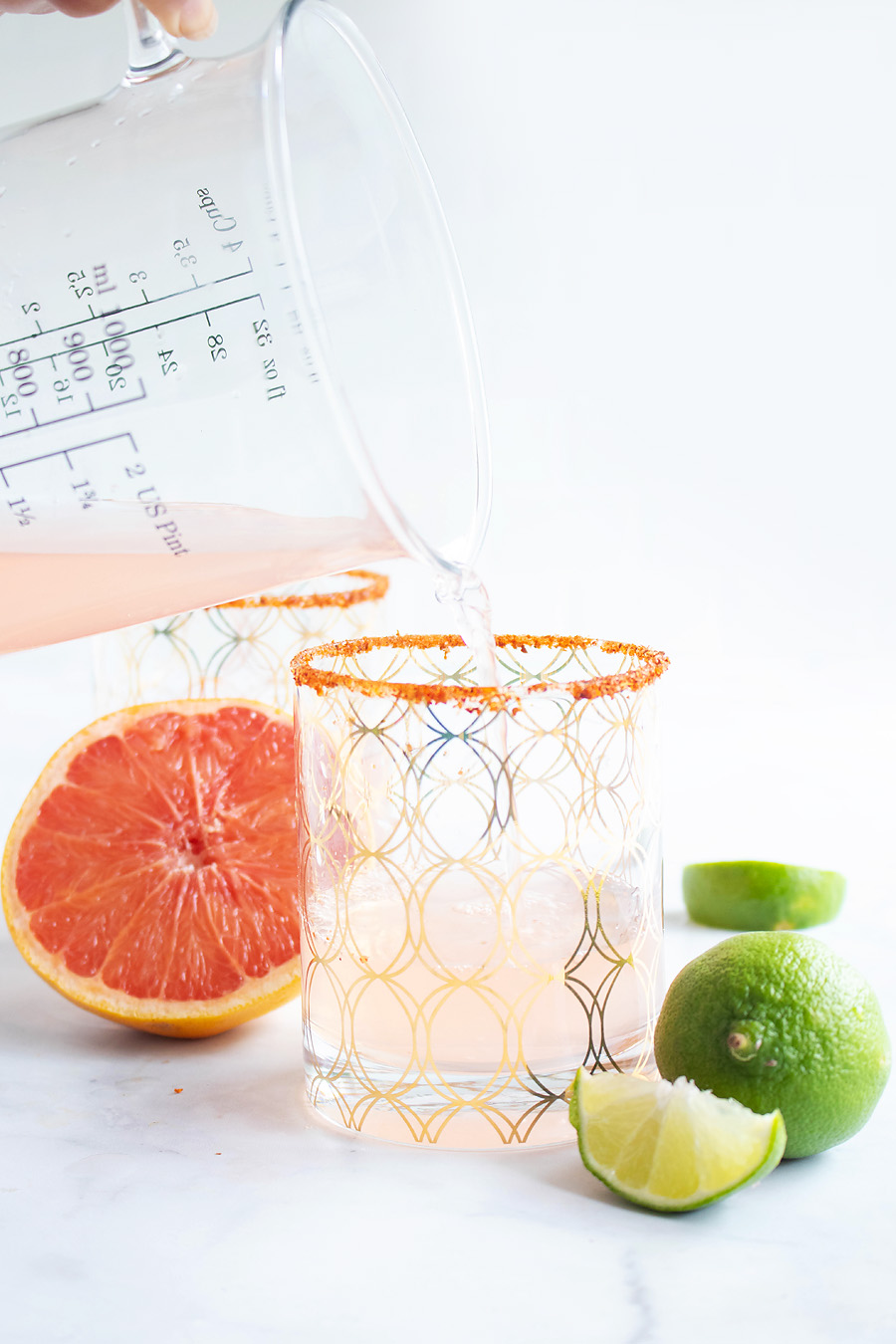 When most people think of low-carb cocktails, they think vodka sodas or dry martinis.
Sure, there's a place for those options, but sticking to simple two-ingredient cocktails can get boring quick.
Sometimes you need to feel a little indulgent, kick your feet up, relax, and pretend you're on the beach somewhere. That's where this keto Paloma comes in.
You can buy your grapefruit juice at the local grocery store along with your limes, Zevia, and tequila. But if you really want to go for it, buy some fresh grapefruits and squeeze your own juice.
And with a prep time of only five minutes, you could be sipping and relaxing in no time.
Print
Keto Paloma Cocktail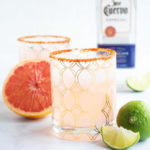 This keto Paloma cocktail with fresh lime and grapefruit juice is a refreshing take on simple syrup-laden cocktail recipes. The perfect summer drink.
Author:
Total Time:

5 minutes

Yield:

1

cocktail

1

x
Scale
Ingredients
1 ½

parts tequila

¼

 part no sugar added grapefruit juice

¼ teaspoon

grapefruit zest

1 tablespoon

lime juice

2

parts

Grapefruit Zevia

Chili-lime seasoning

for the rim of your glass
Instructions
Add tequila grapefruit juice, grapefruit zest, and stevia in a shaker cup. Mix for 5-10 seconds.

Season rim of your glass and pour the cocktail into serving cup, add grapefruit soda.  Top with ice cubes.
Nutrition
Serving Size:

1 cocktail

Calories:

112

Fat:

0 grams

Carbohydrates:

4 grams

Fiber:

0 grams

Protein:

0 grams
Keywords: keto paloma cocktail