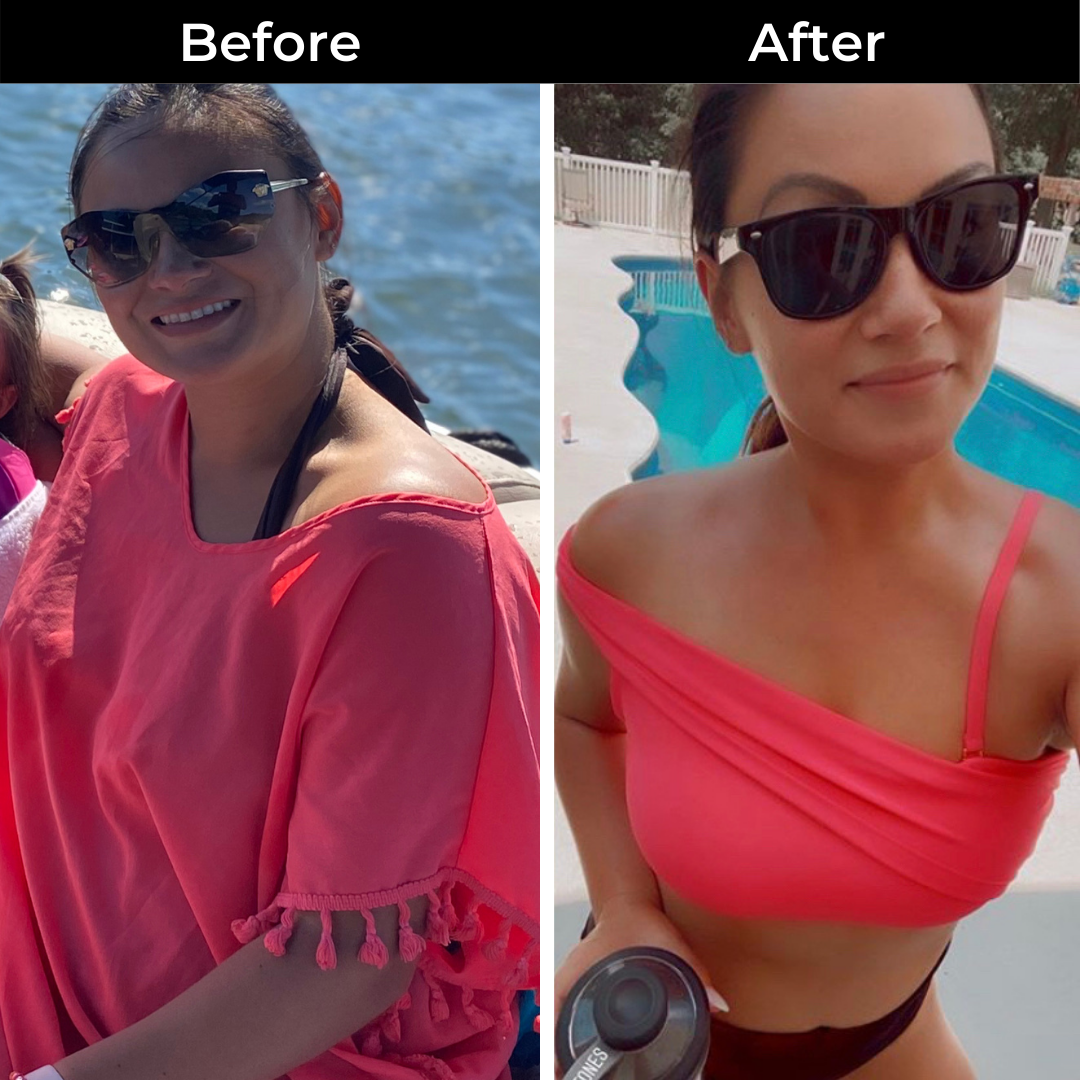 Leandrea does it all: she's a mother of two, a full-time nurse practitioner, and a former competitive dancer. 
But over the last few years, Leandrea's health took a backseat in her life.
"I never imagined I would get to the point of an immense struggle with body image and weight," she said. "But after having my second babe, I was left exhausted and with a LOT of extra poundage."
Leandrea hadn't just put on weight. Her eating habits had taken an emotional toll on her, too. 
"I didn't even like who I was anymore…I knew something had to change."
"I was running on empty. I was depressed, anxious, exhausted…and angry. I didn't like having people over or going out…I was irritable and short-fused with everyone around me, including my sweet girls.
"I didn't even like who I was anymore…I had lost my spontaneity and my lust for life. I knew something had to change."
Leandrea's Keto Success Story
Leandrea began researching ways to lose weight. She discovered keto and started reading about it in depth. 
"The science and research was undeniable," she said. "It simply made sense to me."
"I have energy for my family again!"
Leandrea started keto in May 2020. It was a struggle for her at first, but things turned for her when she convinced her husband to join her on keto. 
"It's difficult when your family isn't following the same way of eating. This was a challenge in the beginning but shortly after I started keto, my husband started too! Made it so much easier." 
After a few short months, Leandrea looks — and feels — like a completely different person. 
"I am happier, energized, [have] less brain fog…and [I'm] experiencing better gut health. I have energy for my family again!"
When asked about her favorite Perfect Keto products, Leandrea had an immediate answer.
"This household loves the Perfect Keto Bars and Cookies! We keep stocked at all times. They're a great snack and easy to satisfy that sweet tooth. I also use the PK Collagen and love it! I've used other brands prior and there's no comparison. PK products definitely help me to be successful in this lifestyle!"
Leandrea, a huge congratulations on your incredible keto transformation! We wish you the best as you continue on your keto journey. 
Keto Success Stories are shared by our readers and customers in their own words. The keto diet and any nutrition advice found on this blog are not meant as a medical intervention, advice, or diagnosis. If you're interested in trying a new diet, supplement, or lifestyle change, please speak with your doctor or another qualified healthcare provider. As with any diet or lifestyle protocol, individual results may vary.