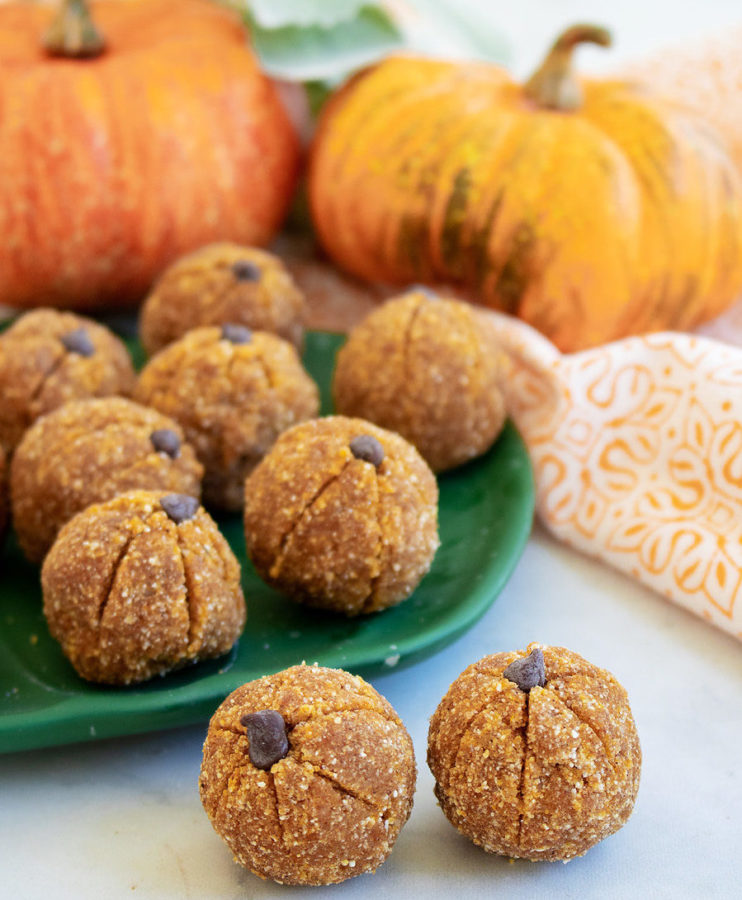 Summer is over and fall has begun so put away your grill and get ready for some pumpkin recipes. Whether it's Halloween, Thanksgiving, or Christmas — a pumpkin-flavored treat can make the occasion feel that much more special.
Unlike your traditional pumpkin pie, however, these pumpkin energy balls offer a healthy snack in the form of a seasonal dessert.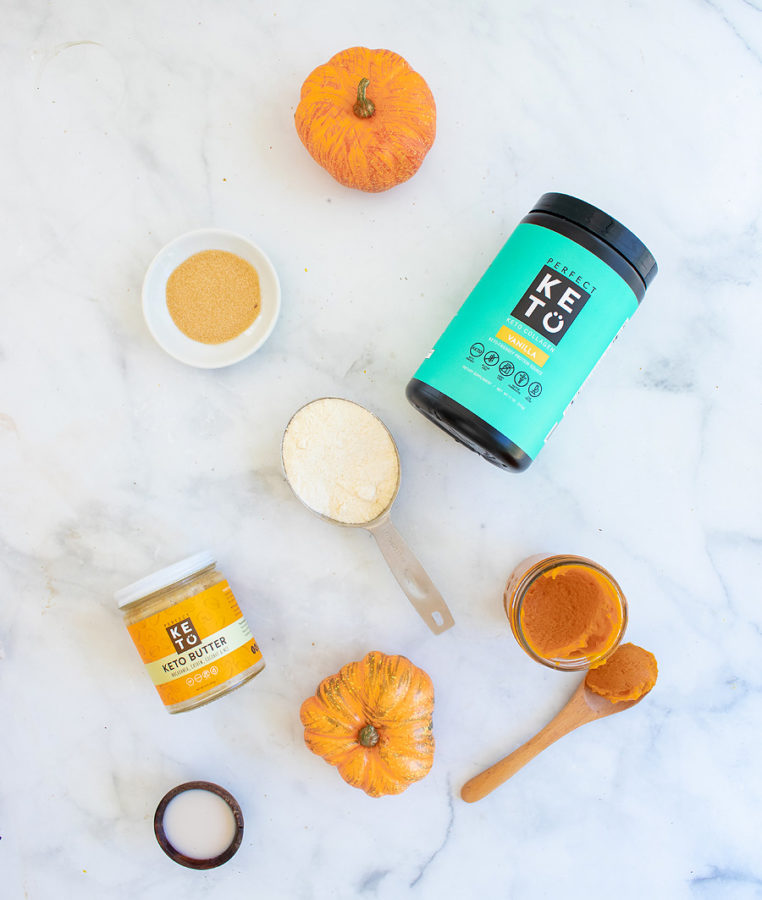 You can prepare them as is, or roll in some pecans or mini chocolate chips.
Rich in healthy fats, they can serve as an after-dinner treat, party dessert, or a festive midday pick-me-up.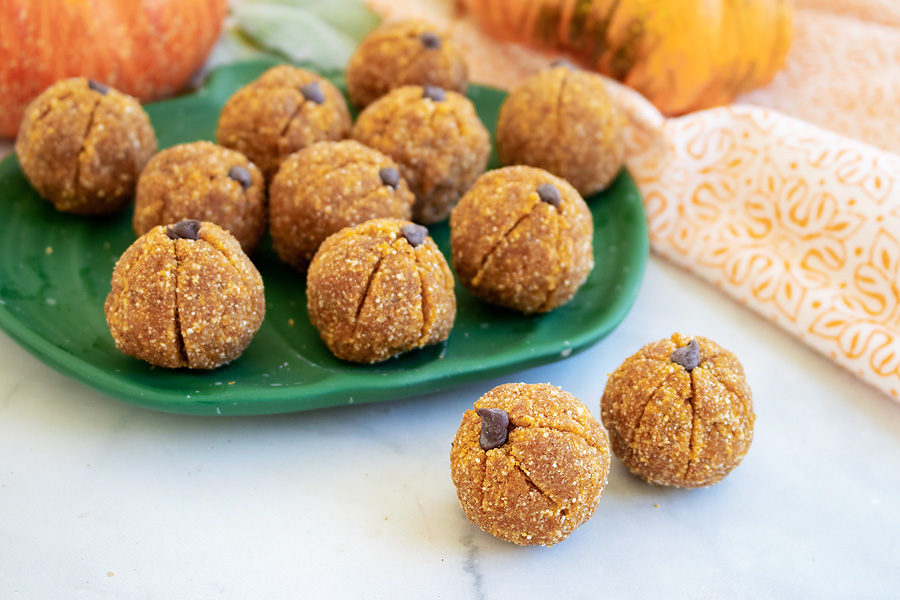 These pumpkin protein balls are:
Sweet
Satisfying
Chewy
Gluten-free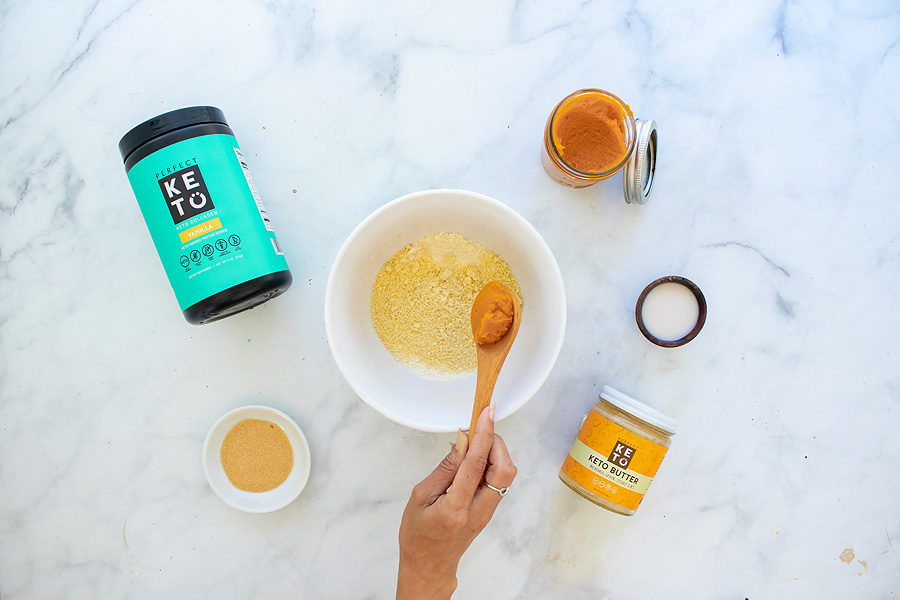 The main ingredients are:
Optional additional ingredients: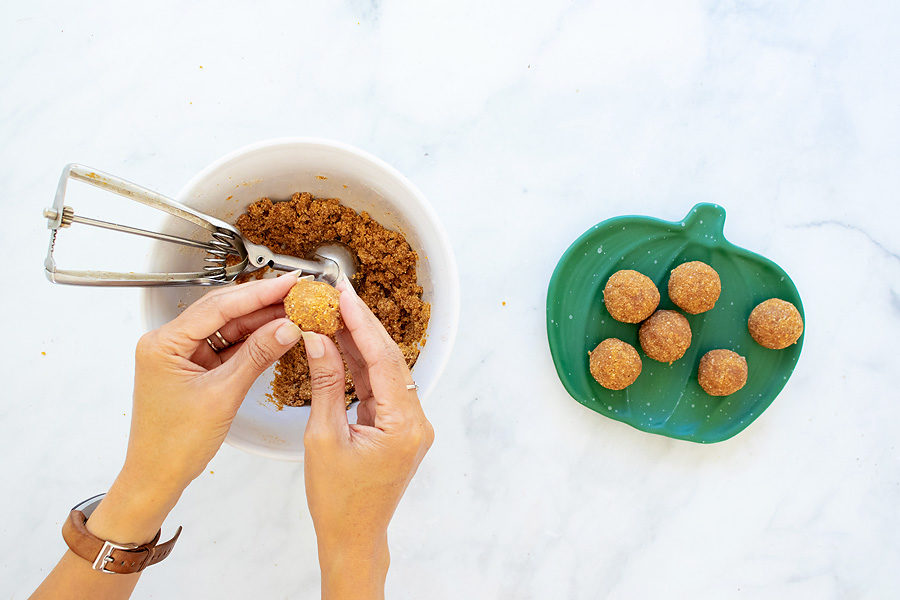 3 Health Benefits of These No-Bake Pumpkin Protein Bites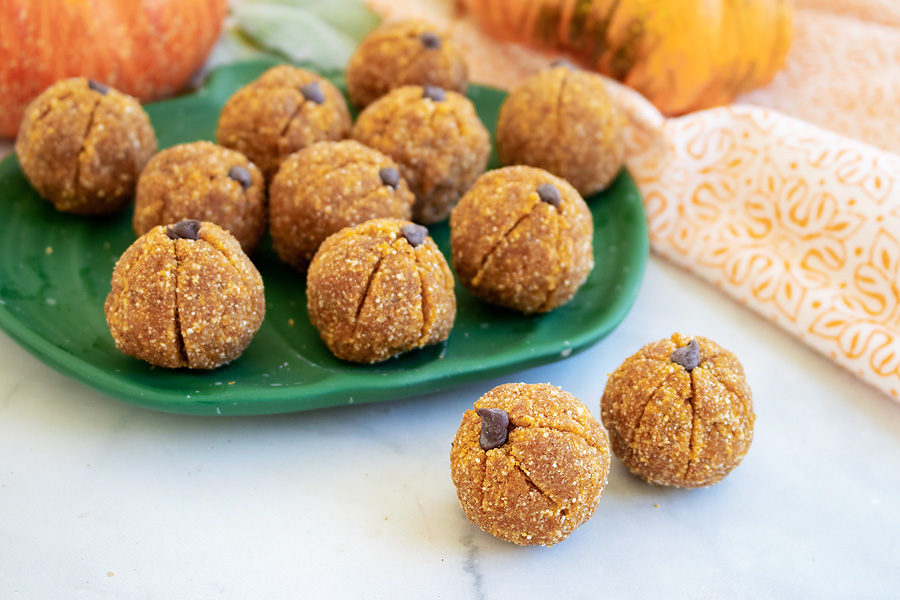 #1: Supports Joint Health
One of the critical aspects of maintaining healthy joints is to protect the integrity of your cartilage. Your cartilage is a connective tissue that wraps around the ends of your joints, allowing them to move fluidly.
A major component of cartilage tissue is collagen protein. As you get older, your collagen production diminishes, and joint issues can occur either due to overuse or the aging process.
Research shows, however, that taking a collagen supplement may enhance the production of collagen in your connective tissue. For people suffering from osteoarthritis (joint inflammation), this could provide protection and potential prevention of worsening symptoms[*].
#2: Protects Your Skin
Pumpkins are a fantastic source of carotenoids, the plant pigments which give your pumpkin that bright orange color.
One of the carotenoids claim to fame is their free-radical scavenging activity. As antioxidants, they serve to protect your body by balancing out the oxidative stress that can come with day to day activity and exposure.
One such exposure is sunlight, which in excess can cause harmful oxidation to your skin. Studies show that carotenoids can help protect your skin by protecting against UV radiation. And the good news is, adding carotenoids to your diet through food or supplementation enhances concentration in your skin — providing further support[*].
#3: Enhances Cellular Integrity
Every tissue in your body needs antioxidant compounds to help balance out oxidative stress. However, not all antioxidants can function in every environment.
For instance, the membrane of every cell in your body requires antioxidant protection — but it must come from fat-soluble antioxidants. This is because the outer layer of your cells is made up of a fat layer, protecting the precious organelles within.
One of the essential fat-soluble antioxidants for cellular protection is vitamin E, a compound found in abundance in almonds[*].Vitamin E lives on the outside of your cell membranes fighting off an attack from free radicals. In addition to its antioxidant activity, vitamin E is also hypothesized to affect the structure and stability of your cellular membranes as well[*].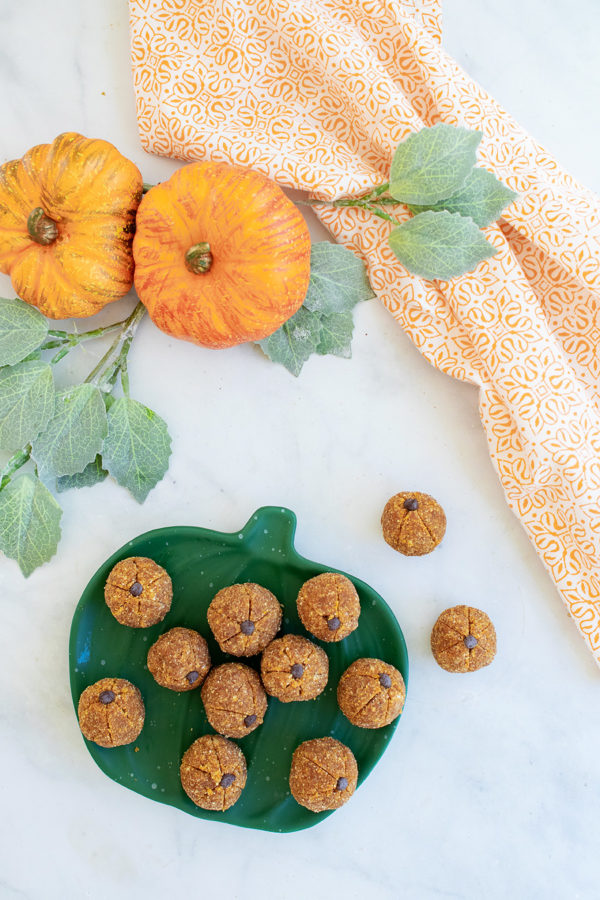 Print
Pumpkin Protein Bites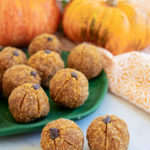 If you're a fan of pumpkin pie, these pumpkin protein bites make an excellent alternative. They've got that pumpkin pie spice that you know and love, without that pumpkin pie sugar crash. 
And if you're looking for a healthy treat, these no-bake energy bites check all the boxes; keto, paleo, gluten-free, and dairy-free. 
Author:
Prep Time:

5 minutes

Total Time:

10 minutes

Yield:

10

bites

1

x
Instructions
Add all ingredients to a medium sized bowl and stir until well combined.

Scoop out small portions and roll into balls.  Refrigerate for 10-20 minutes to firm up.
Nutrition
Serving Size:

1 bite

Calories:

87

Fat:

6g

Carbohydrates:

6g Net: 3g

Fiber:

3g

Protein:

4g