Following a keto diet can seem overwhelming at first. You have to count your carbs, make sure you're getting plenty of fat and protein, and learn how to cook without grains, potatoes, and other staples of higher-carb diets.
You'll also likely be making more of your food at home, so that you can control your carb intake and know exactly what you're eating.
The good news is that you have hundreds of quick and delicious low-carb recipes at your fingertips. With a little planning, you can make enough food for an entire week in just a couple hours. Here's how.
Your Simple Low-Carb Meal Prep Plan
This low-carb meal prep plan is packed with satisfying, healthy meals that are perfect for a keto or low-carb diet.
To make things as simple as possible, the plan is broken down into four categories: breakfasts, lunches, dinners, and desserts. There are several options for each meal, and all the recipes are either quick to make or require minimal hands-on time (e.g. tossing all the ingredients in a slow cooker and leaving it alone for four hours). Just pick and choose the low-carb meal prep recipes that work best for you.
Note: The linked recipes in this plan all list servings per batch, nutrition facts (including net carb count), and total cooking time.
You may want to double or triple some recipes to make enough food for a full week. If so, look for the "scale" button to the right of the "ingredients" section on the linked recipes. You can click the "2x" or "3x" to automatically adjust the recipe quantities, making it easier than ever to cook in large batches.
Low-carb breakfasts
All the low-carb breakfasts on this list are easy to take with you on your morning commute. They're also delicious eaten hot or cold, so you can save precious minutes on those days when you're rushing out the door.
Quick And Easy Keto Egg Muffins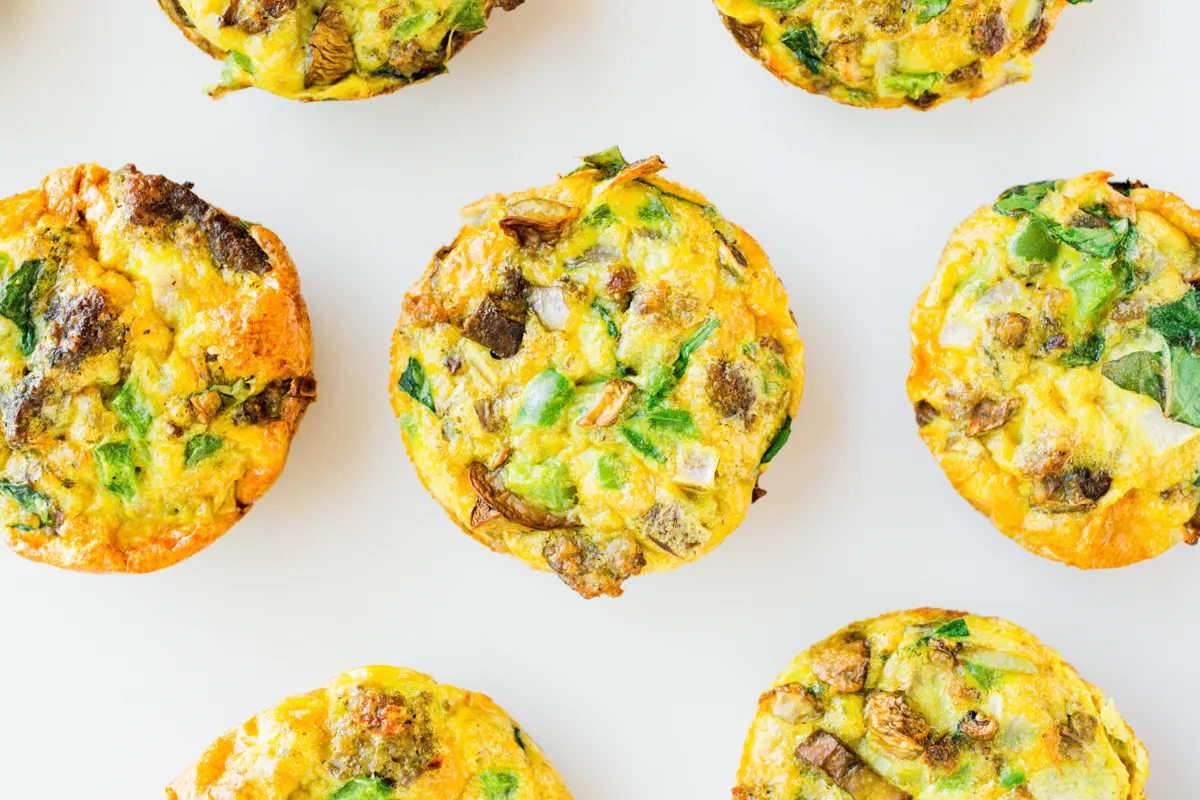 These keto egg muffins can be made in big batches and are perfect to eat on-the-go. Triple the recipe and you'll have enough muffins to last you all week. They're packed with protein and antioxidant-rich veggies to keep you satisfied until lunchtime.
Savory Breakfast Keto Sausage Balls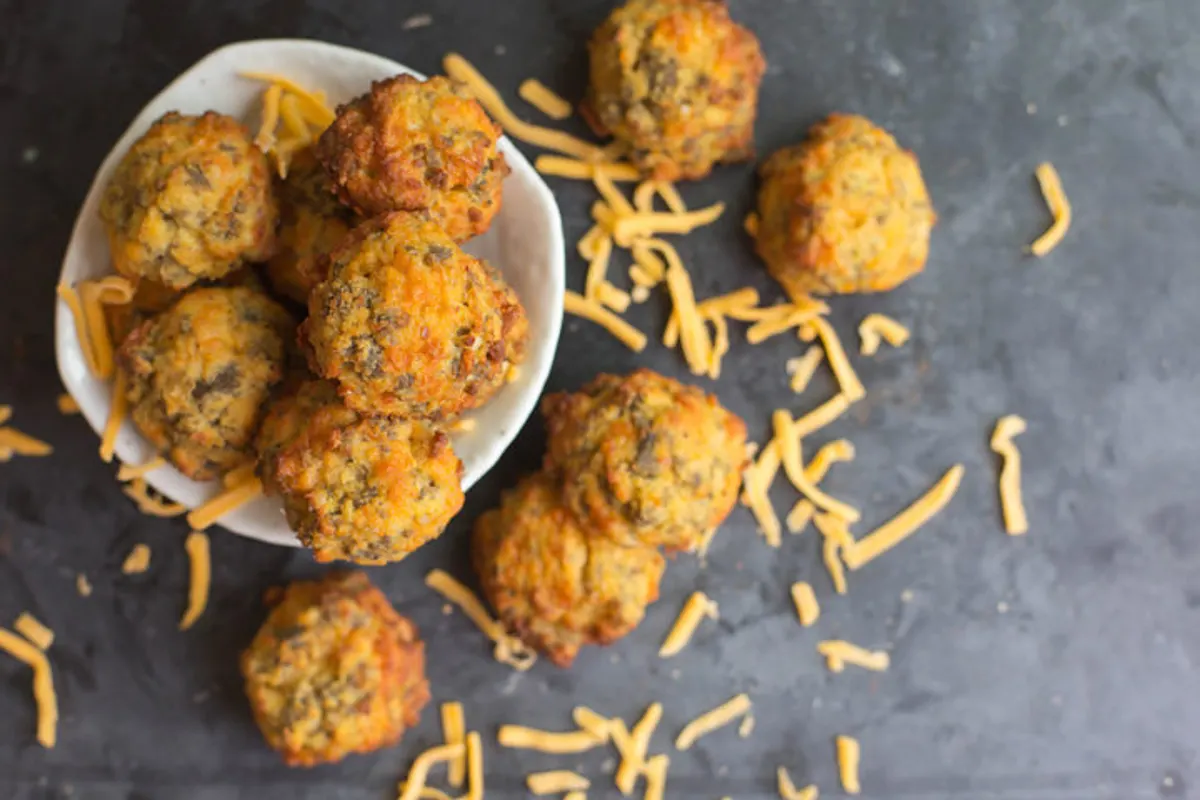 With just 20 minutes of total time (prep time plus cooking time), these breakfast keto sausage balls are ideal for meal prepping. Crispy cheddar cheese and parmesan mix with sage breakfast sausage to make delicious, breakfast-style meatballs that you can eat on the go.
Low-Carb Breakfast Casserole
Sausage, eggs, mushrooms, onion, spinach, and a variety of herbs and spices make this keto breakfast casserole a filling, delicious keto breakfast option. Pull out your biggest baking dish (or use two dishes) and make enough for the whole week.
Lemon Poppy Seed Crunch Muffins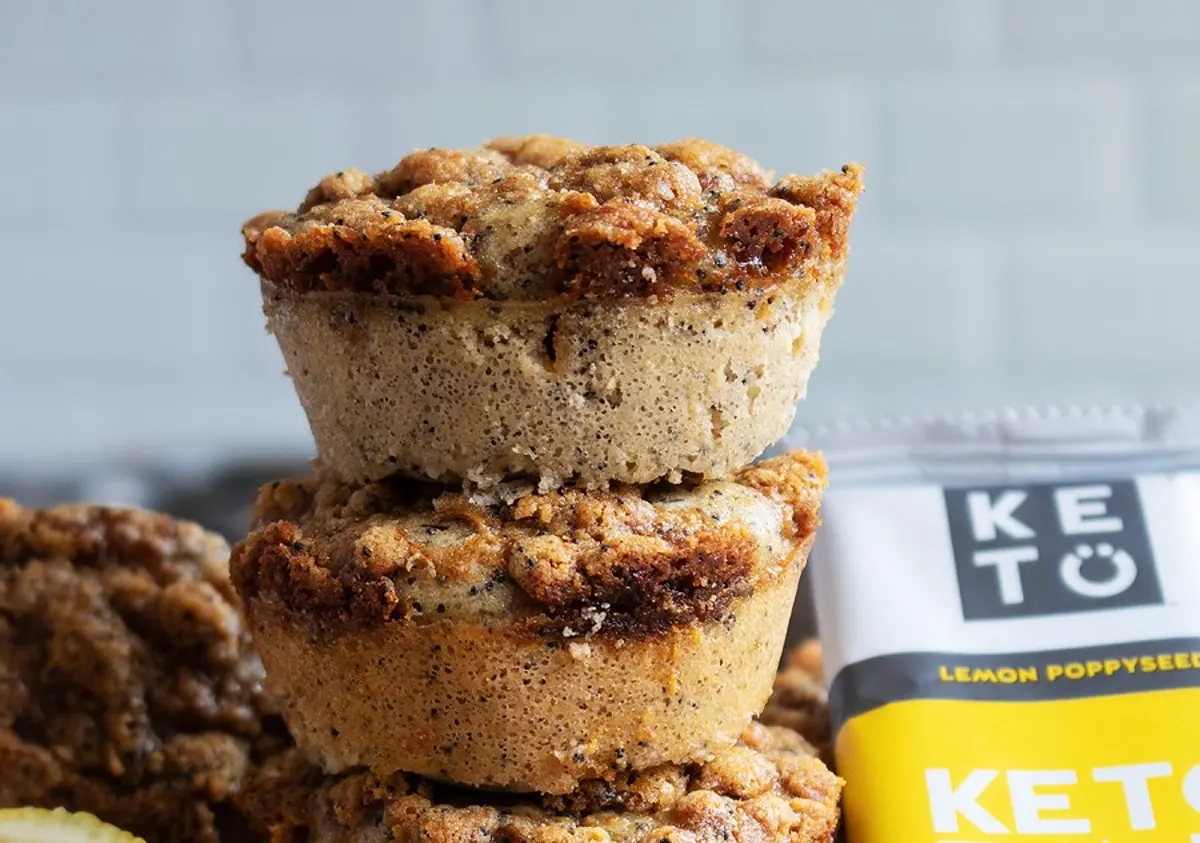 If you're more of a sweets in the morning kind of person, these keto lemon poppy seed crunch muffins will be right up your alley. Vanilla extract and fresh-squeezed lemon juice make for a moist, balanced muffin that's the perfect mix of sweet and tart.
Homemade Keto Cinnamon Rolls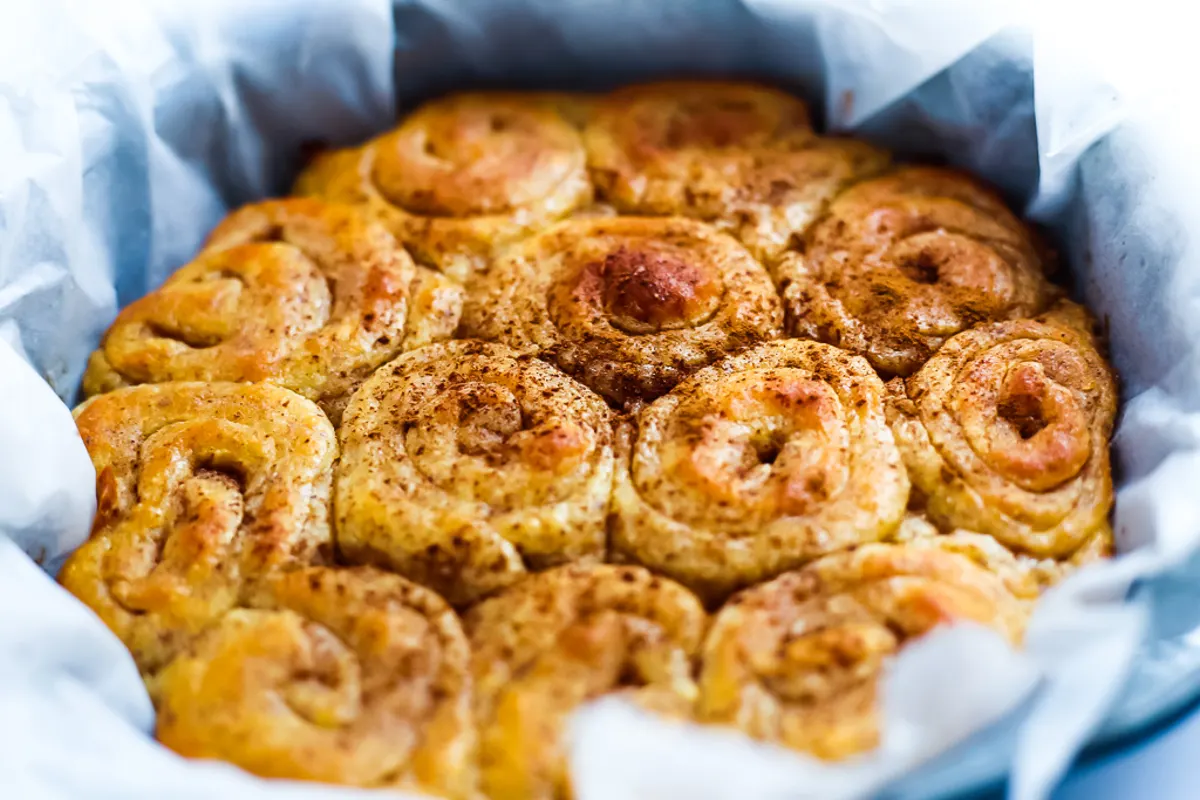 Rich cream cheese icing and deep cinnamon flavor make these keto cinnamon rolls pair perfectly with a cup of coffee. With 10g each of protein and fat and just 4g of net carbs, one or two of these rolls makes for an ideal keto breakfast. And, of course, they're gluten-free.
Low-Carb Lunches
The lunches on this list are light and high in protein, with plenty of healthy fats to keep you feeling energized throughout your work day.
Zesty Keto Taco Salad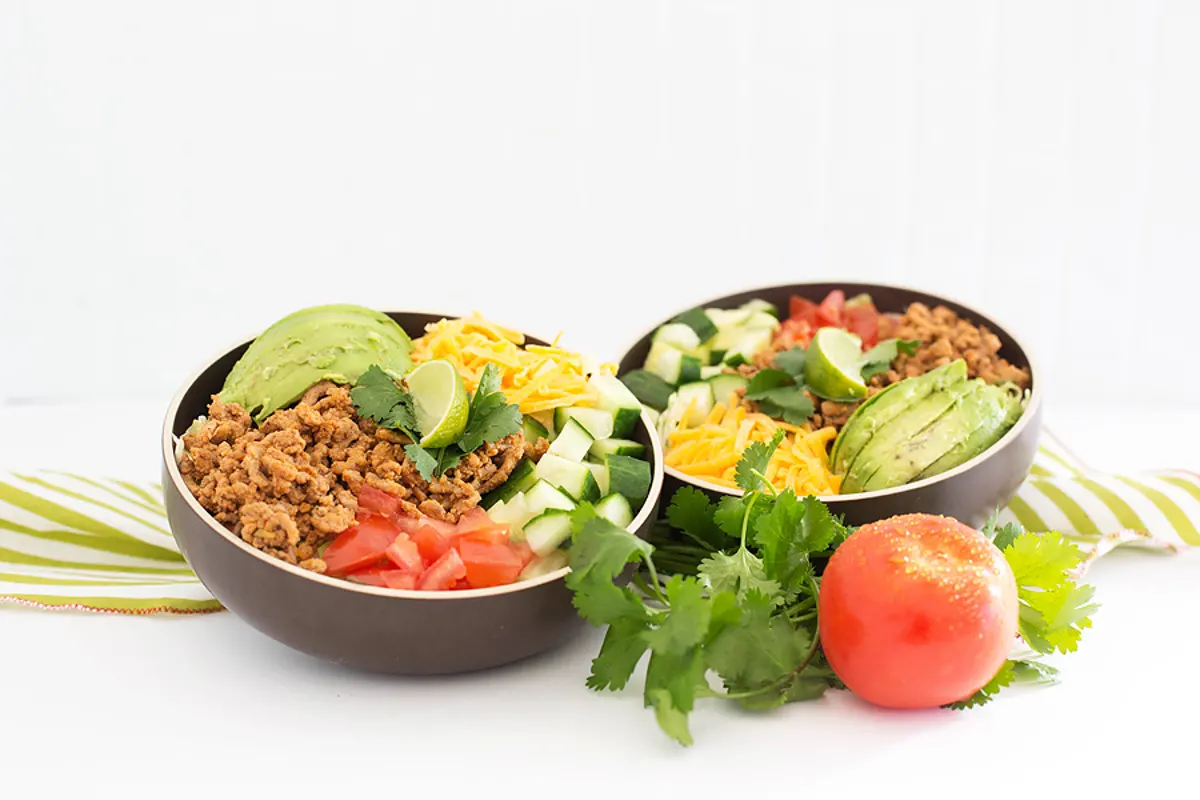 This keto taco salad has avocado, fresh tomatoes, bell peppers, grass-fed ground beef with homemade Mexican taco seasoning, and crunchy cheese crisps in place of tortilla chips. Pro tip for meal prepping: portion out the greens, meat, crisps, and dressing into separate containers and toss them all together right before you eat. That way your salad will stay crisp throughout the week.
Keto Butter Chicken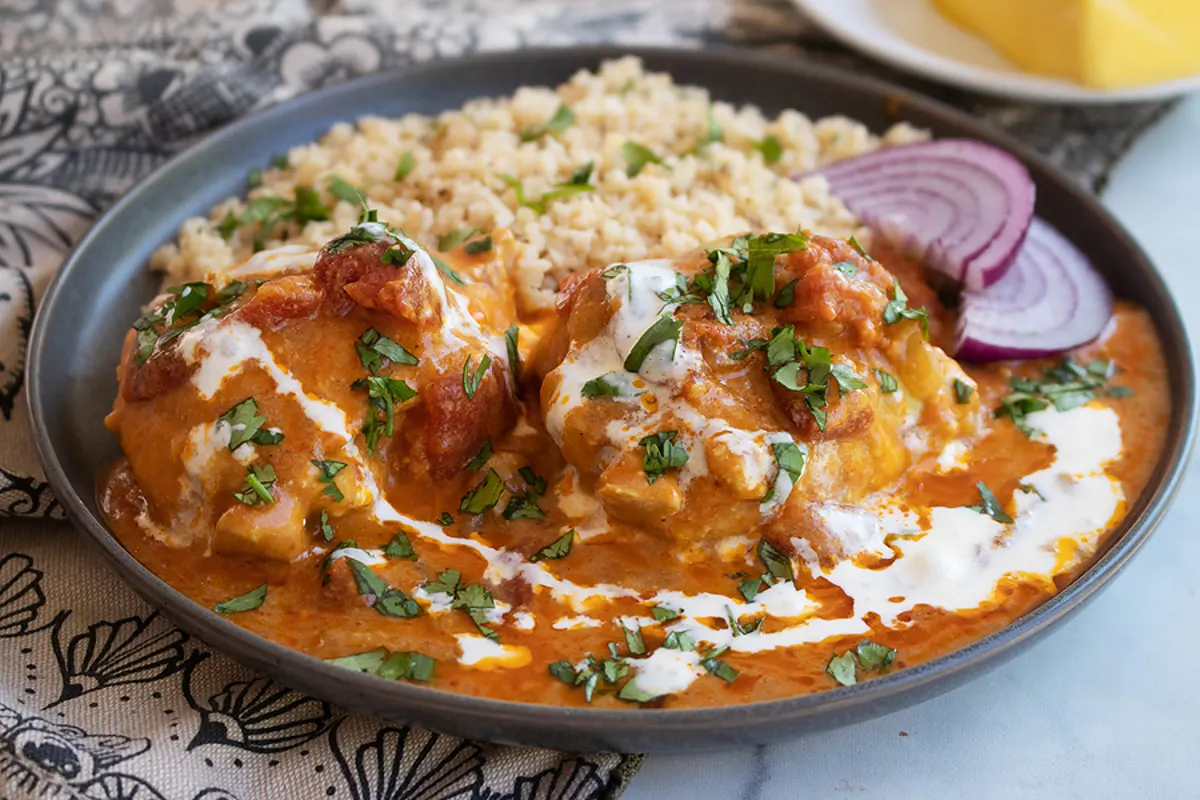 Butter chicken is a staple of Northern Indian cuisine. It features tender chunks of chicken thigh or chicken breast simmered in a spiced tomato cream sauce. Traditional recipes for butter chicken are already quite low-carb, but they're usually served with a side of rice. This keto butter chicken recipe swaps in cauliflower rice and removes flour to make the dish gluten-free. Best of all, this recipe takes just 20 minutes with an instant pot. You can also make it in a slow cooker. Chicken meal prep has never been easier.
Garlic Parmesan Zucchini Pasta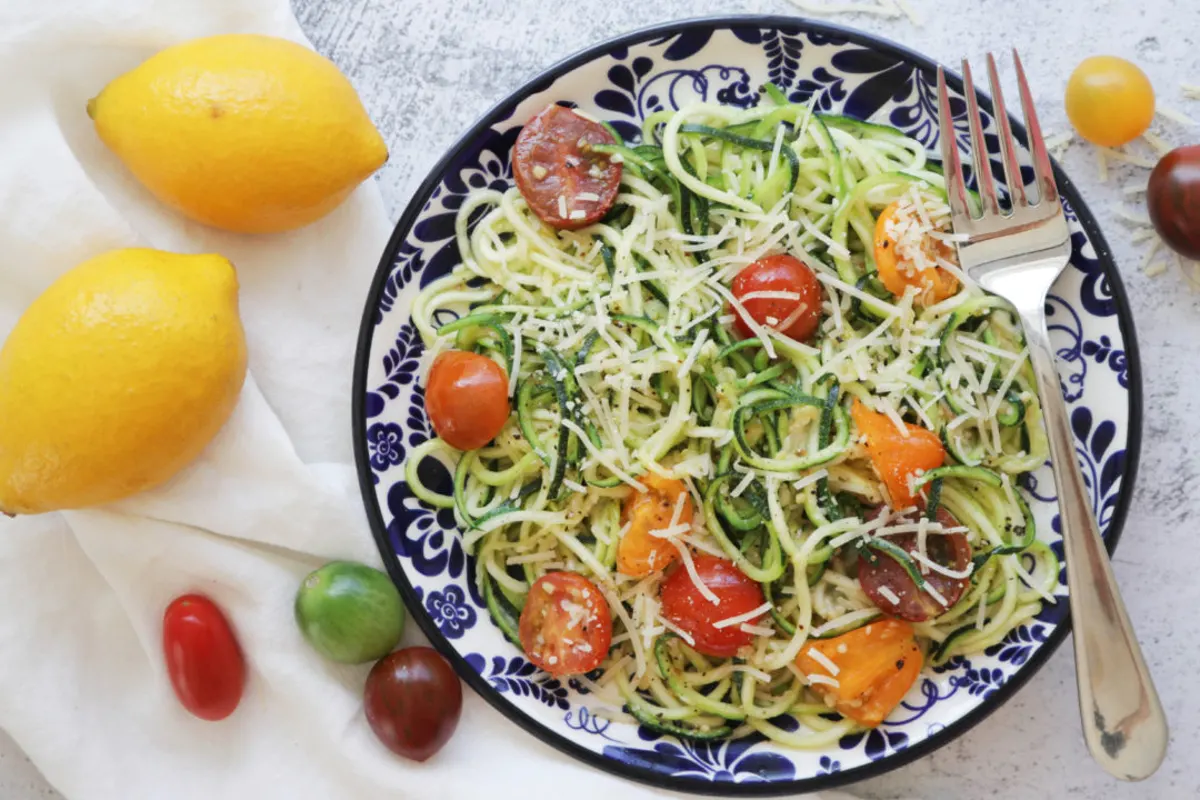 Zucchini noodles carry flavor well without adding unnecessary carbs. In this garlic parmesan zucchini pasta, the zucchini acts as a vehicle for a deliciously cheesy, garlicky pesto-style sauce. Fresh cherry tomatoes add brightness and acidity to balance out the dish. You can also add chicken breast for extra protein.
Crispy Keto Chicken Tenders
Everyone loves a good chicken tender. This keto chicken tender recipe includes parmesan cheese and black pepper in the breading and is dredged in coconut milk for an extra crispy exterior.
Low-Carb Dinners
The keto dinners below are the most filling meals on this list — perfect for refueling after a long day of work. If you prefer to eat your heartiest meal in the middle of the day, you can use these recipes for lunch.
Hearty Keto Chili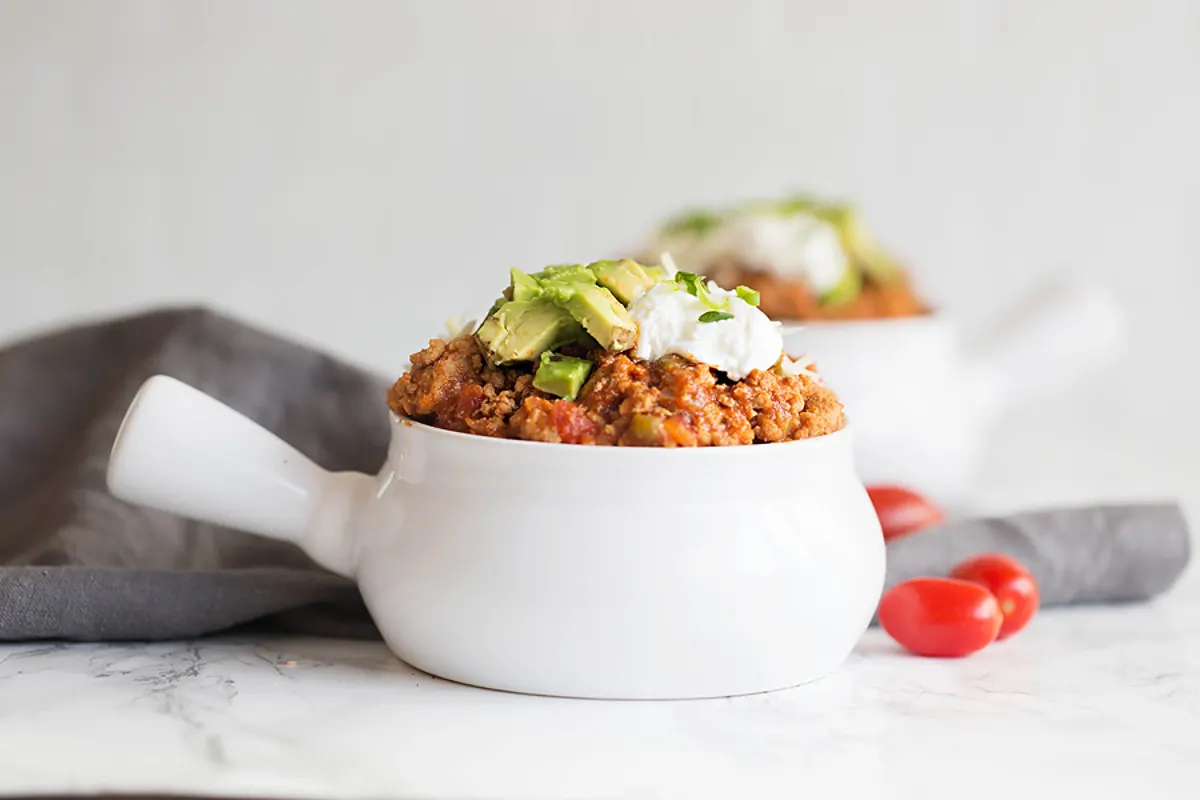 Few things are better than cozying up on the couch with a bowl of this 30-minute keto chili. With deep, smoky flavors and plenty of grass-fed ground beef, this chili is as satisfying as it is simple. For extra deliciousness, top it with avocado, sour cream, and/or shredded cheddar cheese.
Creamy Garlicky Chicken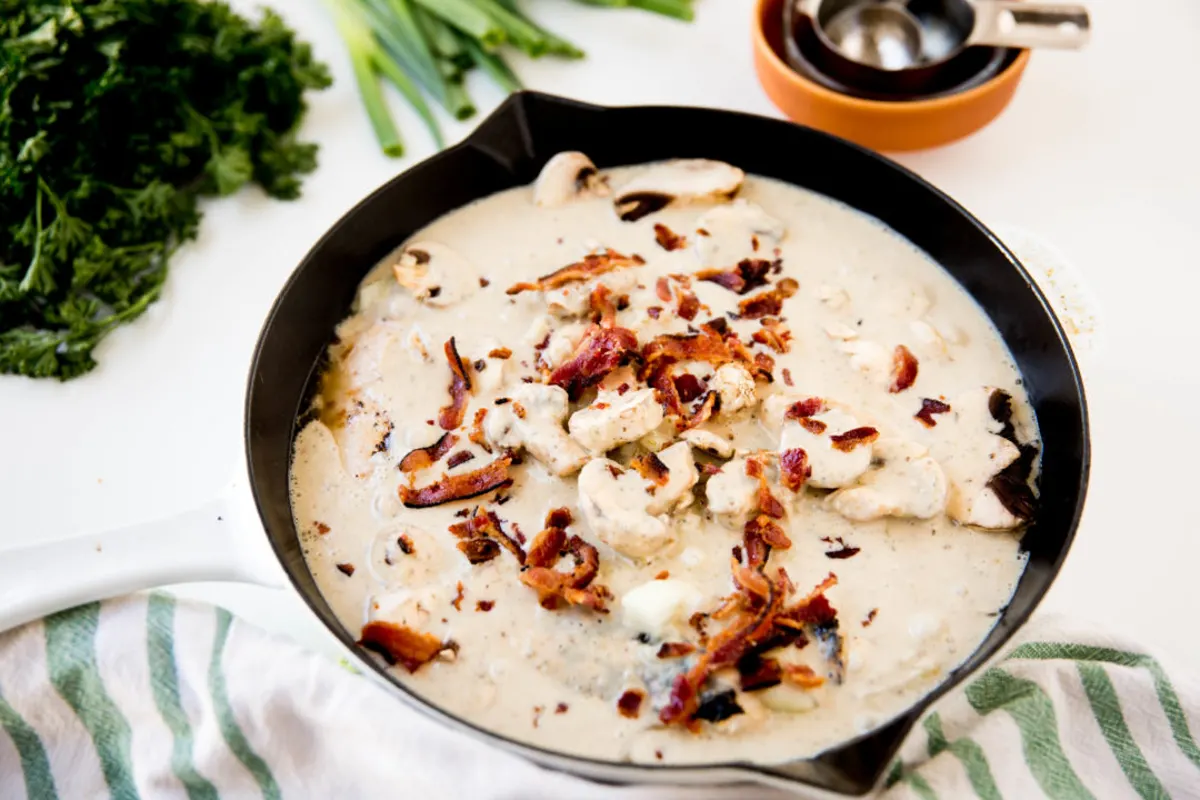 Velvety garlic cream sauce and crispy bacon dress up chicken breasts, and mushrooms add an earthy contrast that rounds out the dish. As a bonus, this creamy garlicky chicken is paleo and dairy-free, thanks to a coconut milk base for the sauce (although you can certainly use heavy cream instead).
Keto Cheeseburger Casserole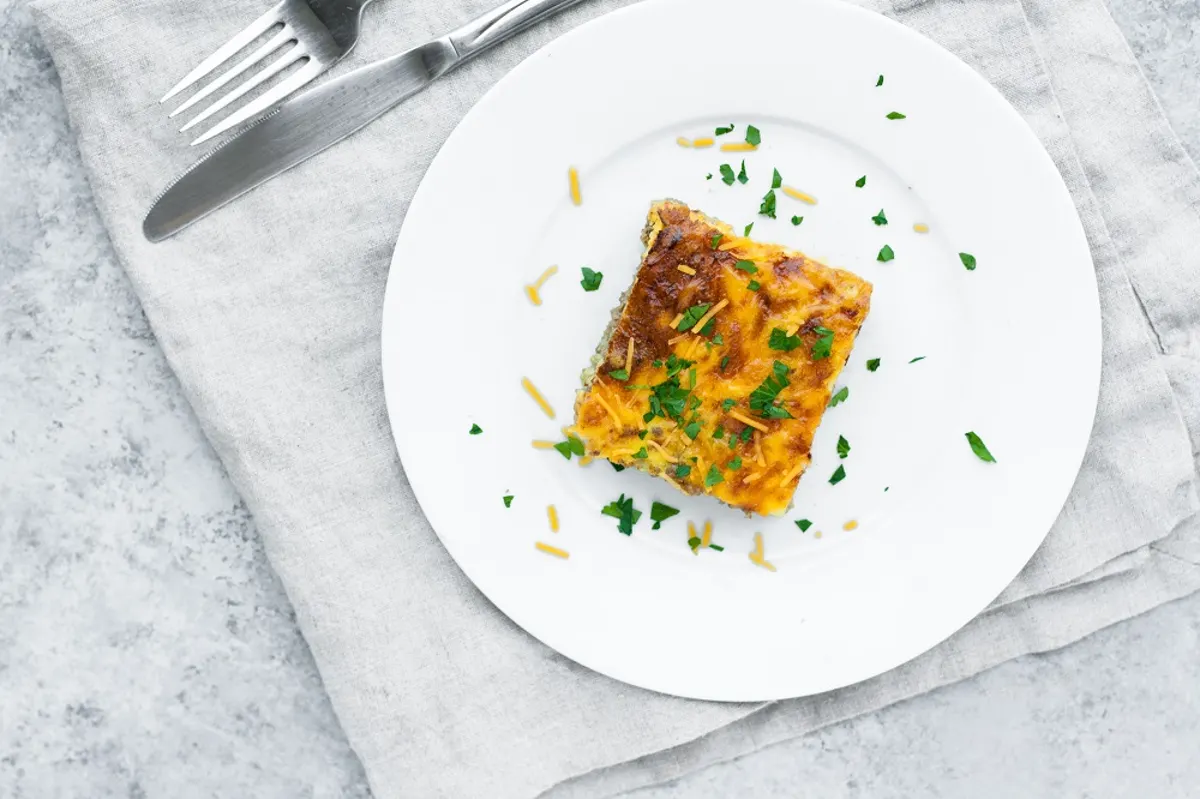 This cheeseburger casserole is extra satisfying, thanks to sharp cheddar, black pepper, and onion powder that perfectly mimic the flavor of a flame-grilled cheeseburger. Cream cheese brings the dish together and adds smooth, rich texture. This is one of the most satisfying meals on this list (and it's a great lunch idea, too).
Keto Stir Fry With Cabbage Noodles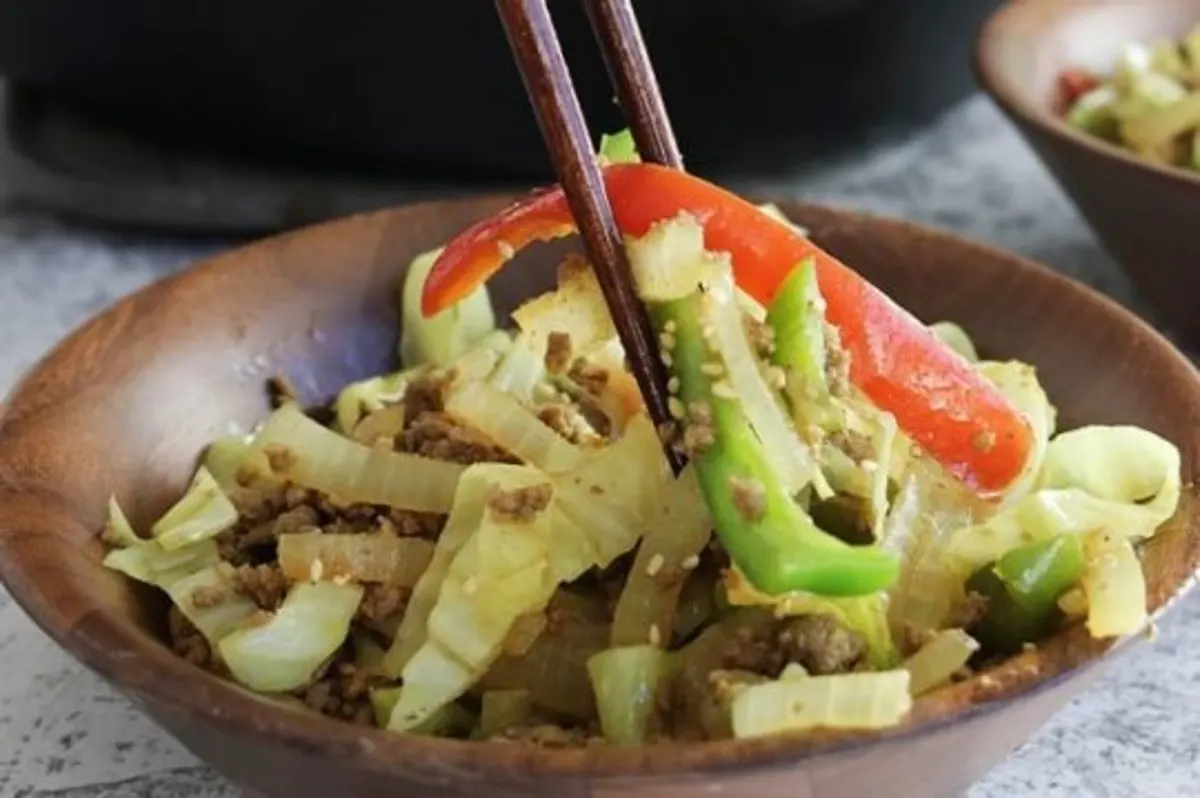 Get some extra veggies in with this cabbage noodle keto stir fry. It features wide, ribbon-cut cabbage noodles and delicious sesame-garlic sauce that works with both chicken and beef. The cabbage is sturdy enough to stay firm all week, making this meal a great way to prioritize your vegetables.
Low-Carb Desserts
No keto meal plan is complete without some satisfying high-fat desserts to round out your meals. These dessert meal prep ideas give you sweet decadence without the carbs or sugar.
Keto Mocha Cheesecake Brownie Bites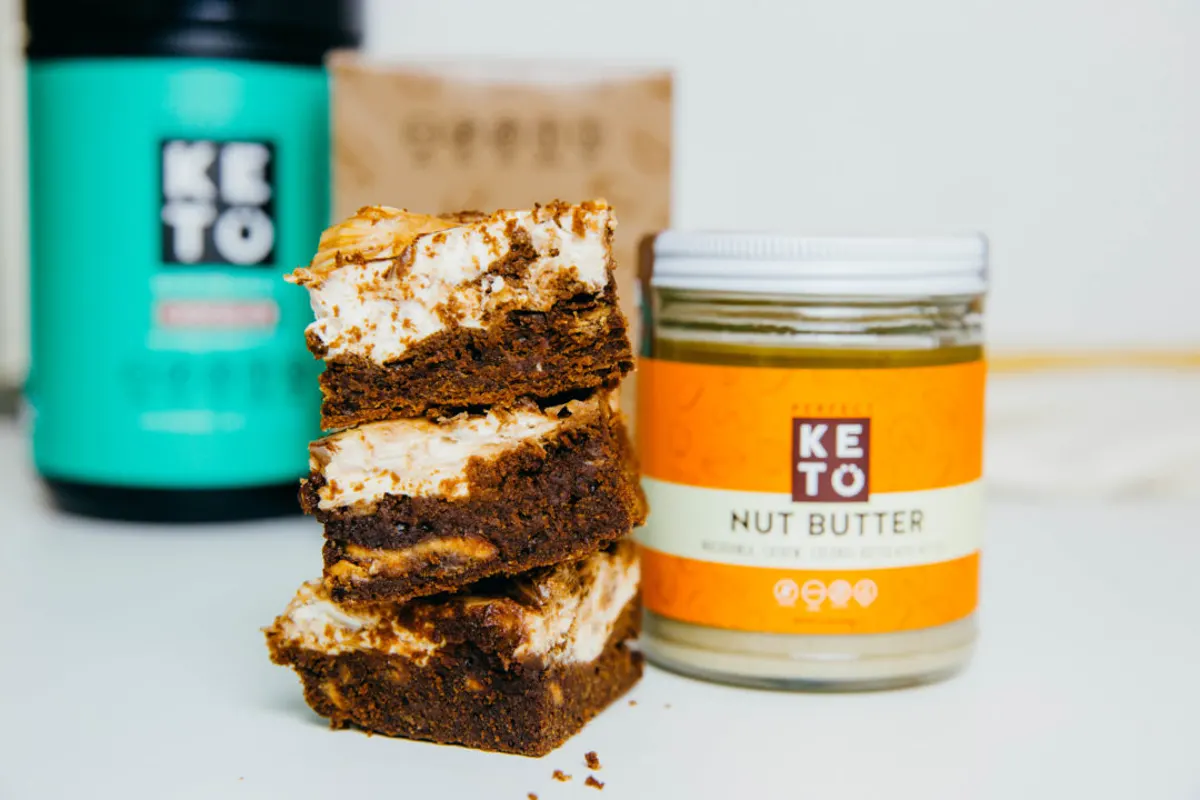 These keto cheesecake bites feature moist, fudge-like mocha chocolate brownies, plus a cream cheese swirl for extra deliciousness. You can leave out the coffee powder for a more traditional brownie.
Keto Pumpkin Pie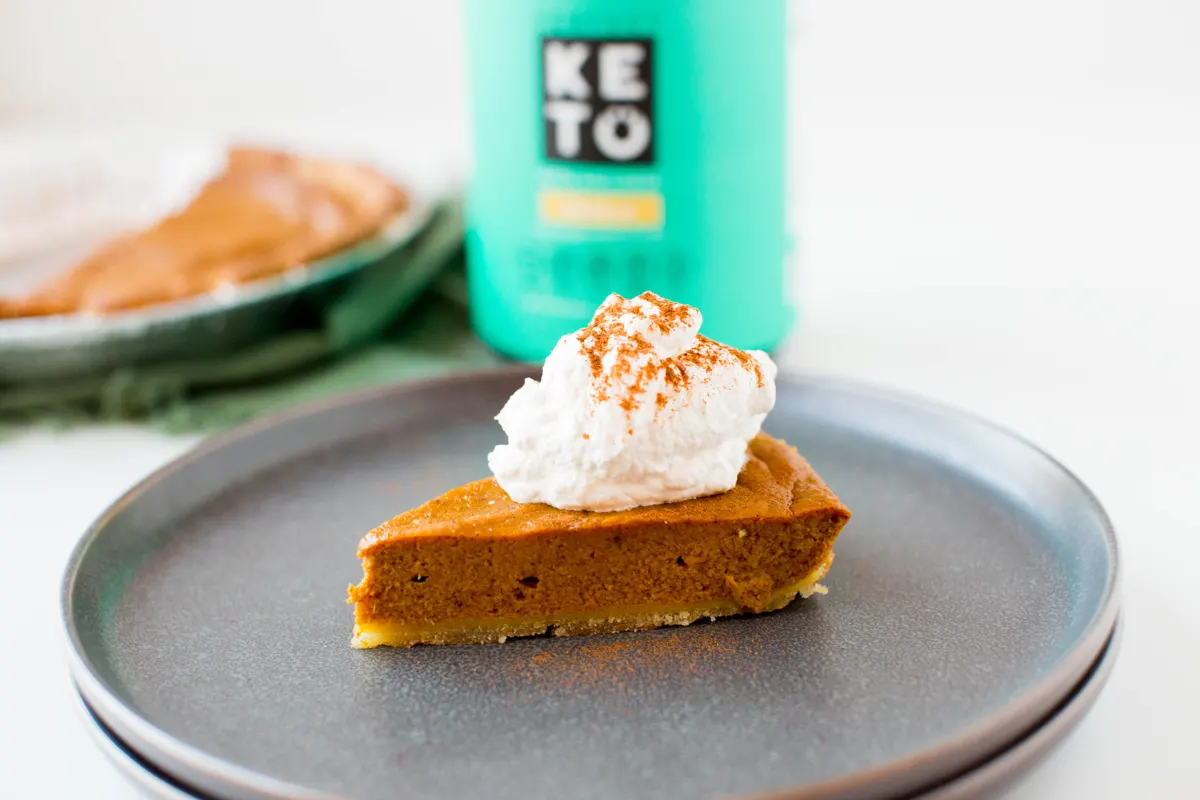 Everyone's favorite holiday staple gets a keto update in this low-carb pumpkin pie recipe. A crisp, buttery almond flour crust provides welcome contrast to the velvety pumpkin filling. If you're feeling bold, whip up some heavy cream with powdered ginger and a few drops of vanilla extract, then spoon it over the top of your pie slice.
Keto Lemon Bars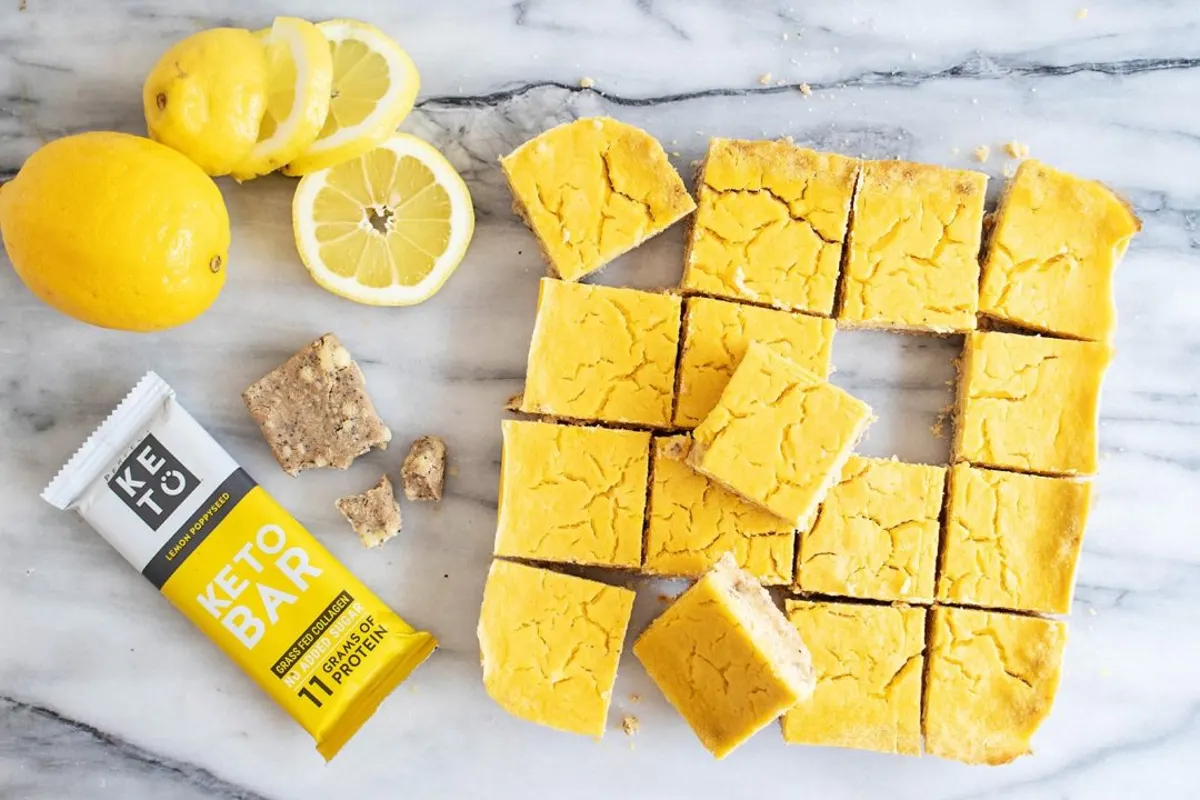 These tart and sweet keto lemon bars have craving-worthy lemon filling, lots of collagen protein, and only 2g net carbs per bar. Plus, they only take 30 minutes to make — perfect for a day of meal prep.
Low-Carb Gingersnap Cookies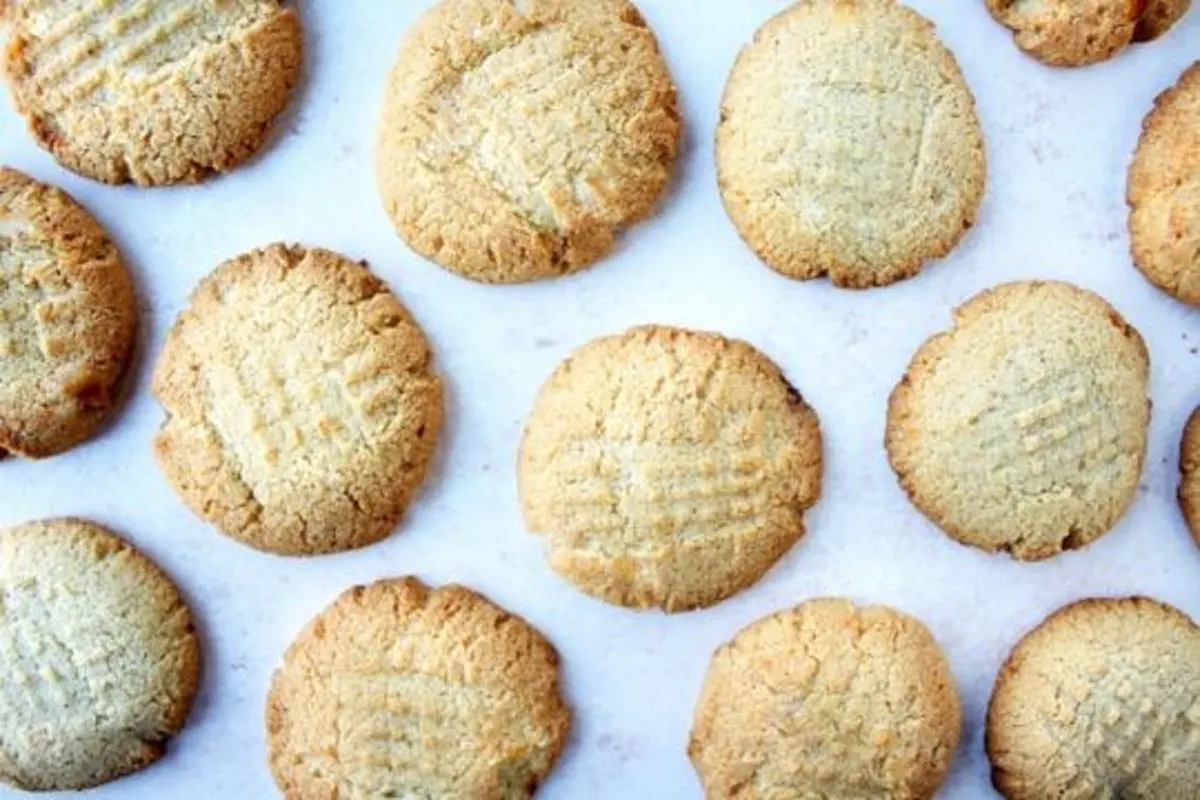 If you're more of a cookie person, these keto gingersnap cookies are for you. Warming spices like clove and nutmeg pair beautifully with spicy ginger. These cookies also freeze well, so you can make a couple dozen extra and keep them on hand in the freezer.
Make Keto Easy With Low-Carb Meal Prep
Keto can appear overwhelming at first, but it certainly doesn't have to be. Pick and choose from the recipes above to make your own custom meal plan.
For the sake of convenience, we recommend setting aside a couple hours on the weekend to batch cook everything you need for the coming week. Pick up some meal prep containers and portion out servings for each day, stock them in the fridge, and you're good to go for the week. Eating healthy has never been so simple.
New to keto? Check out this beginner's guide to keto to learn everything you need to know about using a ketogenic diet for weight loss, mental clarity, and more.