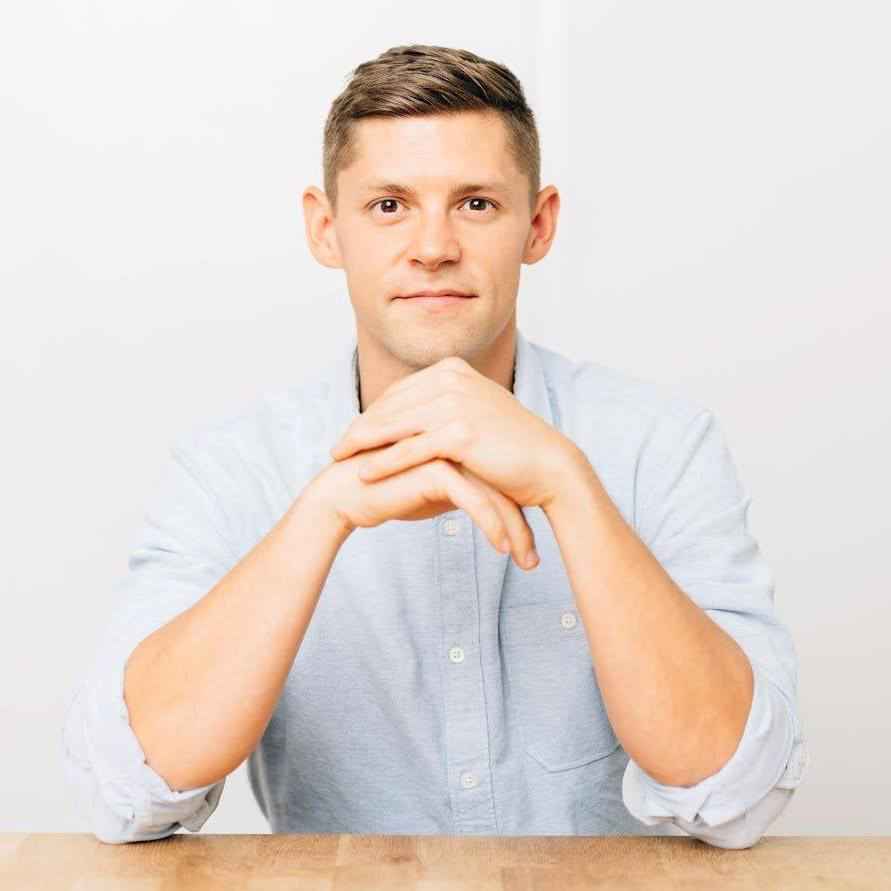 Dr. Anthony Gustin is a board-certified sports chiropractor, functional medicine practitioner, entrepreneur, podcast host, and founder of Perfect Keto.
on December 10, 2018
What are net carbs? Not all carbs are created equal. The word carbohydrate is just a conjunction of the words "carbon" and "hydrate." Any molecule that contains carbon, hydrogen, and oxygen, with a 2:1 ratio of hydrogen to oxygen (think H2O) is considered a carbohydrate. But the wide range of molecules that fit in this class have very different effects from your blood and your cells perspective.
There's a very big difference to understand. Some carbs are actually incredibly good for you. Carbohydrates in general, as an innocent nutrient source, are actually very good for you. This post is dedicated to what you need to know about net carbs in ketosis.
This may be a little difficult to "digest," considering most modern diet plans basically treat carbs like the devil. But it's all about making the right choices: if you eat bad carbs, you'll receive negative health effects as a result. Eat good carbs, though, and they'll affect you positively!
It's really the media and the celebrity world that have helped to paint this hugely negative image of carbohydrates. Even when following the ketogenic diet, the idea isn't to completely remove carbs. Rather, you want to ensure the body no longer relies on them as its primary fuel source.
When people follow modern nutrition plans, they often make the mistake of thinking that because a plan is low-carb, it means carbohydrates are bad and should be avoided wherever possible. But that is misguided.
In order to free yourself from this limiting pre-conception and enjoy a stress-free life of sensible nutrition, it's important to learn the difference between carbohydrate types.
Impact Vs Non-Impact Carbs
There are two types of carbs to consider here: impact carbs and non-impact carbs.
Impact Carbs
An impact carb is basically any carbohydrate type that has a high impact on your blood sugar level. These carbohydrate varieties are known as high GI (or high glycemic index) carbohydrates and they digest rapidly into the bloodstream.
When high GI carbs enter the bloodstream, unless they are immediately used for physical exercise, they typically contain more energy than the body can successfully "tap into" in one go. That means the excess carbs will simply get stored as body fat, opening up the potential for negative health effects that obesity has to offer.
So basically, impact carbs are potentially very damaging to your health (and waistline) when consumed regularly in a completely unchecked manner. This is why you must ensure any food plan you follow has been structured correctly based on your specific body measurements. Otherwise, you run the risk of "spilling over" your maximum daily allowances for each nutrient group.
Non-Impact Carbs
Now, on the other hand, non-impact (or low-impact) carbohydrates are low GI and digest at a much slower rate within the bloodstream. Due to this prolonged release of energy, insulin spikes are unlikely and you'll experience more sustained energy levels.
It's the overconsumption of high GI carbohydrates that are presumed to cause many of the negative health conditions taking place today — hence, the rise of nutrition plans like the keto and Atkins diets. These plans help the body make the switch from being carb-dependant to being fat-dependant instead.
It's specifically illnesses like type I and type II diabetes that are closely related to mass-produced, human-made carbohydrates. Therefore, we should all be a little more carb-conscious if we're going to succeed in living a healthier lifestyle.
Making the switch from high GI to low GI (low-impact) carbs is certainly going to enhance your internal health and mental wellbeing long-term.
Creating a Healthy Carb Balance
Start viewing high GI carbohydrates as a useful tool for mostly enhancing any physical activity or sports performance, as opposed to something you would need to consume for "everyday" energy. For anyone following a relatively sedentary lifestyle, the energy from high GI carbs is typically far too abundant in nature and not necessary.
However, for those who are very active or athletes, high GI carbs can provide a highly beneficial spike to your physical exercise and boost your productivity in training sessions.
Not only that, but some people believe high GI carbs can help shuttle vital nutrients into the bloodstream at an accelerated rate post-exercise due to their effect on the body's circulatory system. This is certainly worth considering if you enjoy regular exercise and are training for a specific goal.
Low GI Carbs
Low GI (low-impact) carbs should be used for meeting your everyday energy needs and keeping your state of mental alertness and physical readiness primed for the daily tasks of modern life. They are far superior to high GI carbs for daily life.
If you were to consume high GI carbs all of the time, not only would your waistline begin to bulge, you'd also be faced with constant peaks and declines in your energy levels, and productivity. You'd soon start to feel lethargic, tired, and potentially even depressed.
Now that you know the difference between the two carb types, you can use both of them to serve their very unique purposes instead of completely casting them out.
Measuring Net Carbs
One area of carb counting that can get a little confusing is the "net" carbohydrate situation. Don't worry, though — it's not nearly as confusing as it sounds.
Net carbohydrates are what you're left with after subtracting the grams of fiber per serving from the total carbohydrate amount per serving. For example, if an item has 20 grams of carbohydrates and it contains 8 grams of fiber, then the amount of net carbs the item contains is 12 grams.
This is a great way to measure the potential "damage" an item could cause you. Since fiber is essential for successful internal function of the body and contains no calories because it's not absorbed, what you're left with is the true caloric content and carbohydrate content.
The ketogenic diet is based on this system, and it allows you to successfully gauge whether you're taking in enough fiber and eating the right kinds of carbs.
High GI carbs are typically very low fiber, so you're typically just consuming sugar and not anything that will serve a practical purpose in your body when you eat them. You really want to be sure the carbs you eat for energy have a low "net worth" once the fiber has been removed.
Now that you know the difference between carb types; you can use this information to integrate them into your daily diet and form a wholesome plan.
Completely removing any nutrient from your diet is never the best way to ensure overall vitality; a balance, however, especially if you're very physically active, is certainly going to serve your needs effectively.