on September 8, 2018
You may think that apple crisp, cookies, meatloaf, baked beans, pie and barbecue sauce might not have much in common, right?
Well, there is one thing — and that is the sweet taste of brown sugar. While it's similar to white sugar, it gives a bit more flavor. This extra burst of taste is enough to be added into an abundant amount of different types of food, whether you're cooking something sweet or savory.
So what makes up brown sugar that gives it that little extra kick?
What is Brown Sugar and Why Isn't it Low Carb or Keto Friendly?
As mentioned above, brown sugar is similar to regular cane sugar. Besides it's darker, brown color, brown sugar  has a bit of molasses in it which gives it its strong taste as well as darker pigment. Molasses is made from actual sugar production, being a by-product of the process.
By itself it's appearance is that of a thick, dark brown syrup consistency that is obtained from raw sugar during the refining process. The molasses is brown sugar also has the ability to absorb water, making all the food made with it extremely moist.
In fact, brown sugar is thought of to have more benefits than regular raw sugar because of the molasses and the different minerals it provides. Some of the key vitamins and minerals include vitamin B3, vitamin B6, niacin, riboflavin, thiamine, calcium, magnesium, manganese, potassium, copper, iron, phosphorus, chromium, cobalt and sodium.
Those health benefits come from the molasses in brown sugar, though. The health detriment that consuming refined sugar provides can pretty much negate these benefits.
So let me be clear: brown sugar (nor any sugar) is not good for you, and I do not recommend it on any diet.
When it comes to molasses, there's actually a few different types. Cane molasses is the by-product of the refining of sugar from sugar cane juice. Sulfured molasses is extracted from sugarcane and preserved with sulfur dioxide.
Unsulfured molasses is extracted from sugarcane without any need for sulfur dioxide due to its ability to keep its rich flavor naturally. However, you can make your own brown sugar at home. Being a relatively simple process, creating brown sugar includes combining one tablespoon of molasses for every cup of white sugar.
Along with the many types of molasses that exist today, there are also different types of brown sugar, too. Makes sense, right? The type of brown sugar is completely dependant on how much molasses they each contain.
Depending on what you're using it for, different types of brown sugar can be better suited for certain situations. For example, light brown sugar is the most common type of brown sugar used for baking. Dark brown sugar, on the other hand, has double the amount of molasses as light brown sugar and adds a richer flavor as well as darker pigment.
Just like raw sugar, brown sugar is considered a high carb food.
When it comes to the nutritional value, brown sugar is exactly what an individual following a low carb or keto diet should avoid. A quarter of a cup of unpacked brown sugar contains a total of 137 calories including 35 grams of net carbs, zero grams of fat and zero grams of protein. Not to mention that all those grams of net carbs are pure sugar.
Yikes.
Brown sugar wreaks havoc on your blood sugar, glucose and on ketosis in general.
4 Low Carb Substitutes for Brown Sugar
If you absolutely must have a sugar substitute (and you haven't been able to kick those carb cravings), there are a few options.
Chances are you can find low carb sugar substitutes in the baking section of your local grocery store or you can even make your own brown sugar at home that fits your keto macronutrients perfectly. The top low carb brown sugar substitutes include:
#1: Sukrin Gold Brown Sugar Alternative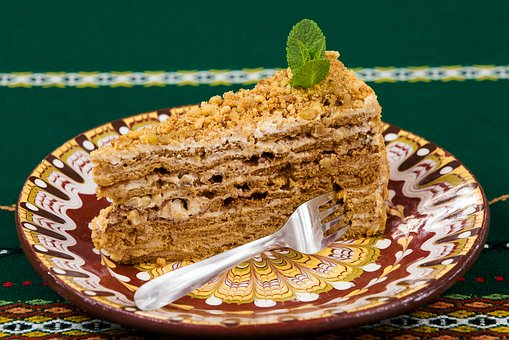 Are you in need of a brown sugar alternative without the high carb intake? For individuals following a low carb or keto diet, this can be a frustrating process. However, Sukrin Gold has come to save the day. Sukrin Gold Brown Sugar Alternative is mainly made up of erythritol, which is a great low carb substitute for sugar. With this sugar substitute and a little hint of Stevia and malt, Sukrin Gold gives off a flavor, aroma and texture of brown sugar without any effect on blood sugar.
Along with being low carb, this brown sugar substitute contains all natural ingredients, is gluten free and low-calorie, making it the perfect alternative to any type of dish you'd need brown sugar for. For one gram, Sukrin Gold Brown Sugar contains a total of zero calories, zero grams of fat, zero grams of protein and one gram of total net carbs.
Depending on the serving size and amount you'll need per recipe, Sukrin Gold can be extremely beneficial when in search for that perfect brown sugar alternative. You can even add it into some barbecue sauce for that extra sweet barbecue tang we all know and love.
#2: Truvia Brown Sugar Blend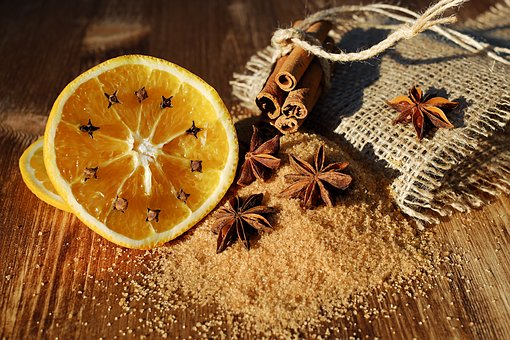 Another prepackaged low carb substitute for brown sugar includes Truvia Brown Sugar Blend. This blend is made up of Truvia Natural Sweetener, some sugar and molasses. Truvia itself is a sweetener containing only stevia leaf extract and erythritol. While most of the ingredients in Truvia Brown Sugar Blend have no effect on blood sugar whatsoever, the one gram of sugar per half a teaspoon should be monitored. However, for most individuals this amount of sugar is insignificant.
For a one teaspoon serving, Truvia Brown Sugar Blend contains a total of ten calories including zero grams of fat, four grams of carbs and zero grams of protein.  
#3: Brown Sugar Substitute made with Maple Extract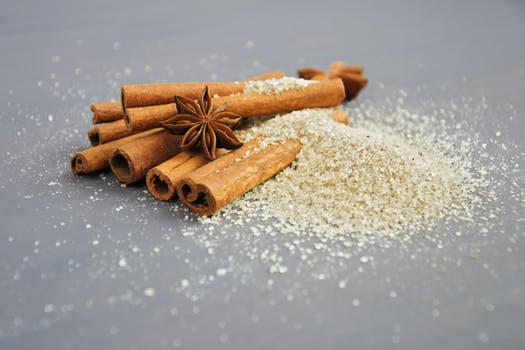 Prepackaged brown sugar substitutes can be an easy and convenient option for those looking for a quick low carb brown sugar alternative. However, the options don't stop there. You can even make up your own low carb brown sugar substitutes at home. If you are interested in creating your own brown sugar recipe that is low carb and keto friendly, all you need is a few simple ingredients.
These ingredients include one cup of granulated erythritol, one teaspoon of your favorite maple extract and one teaspoon of stevia glycerite. While the final ingredient (stevia glycerite) is only optional, it's recommended to keep that soft texture and extra sweet flavor. Along with the minimal ingredients, this recipe in particular contains zero calories and zero carbs, perfect for individuals following a low carb or ketogenic diet.
#4: Brown Erythritol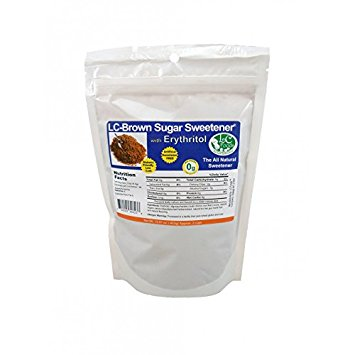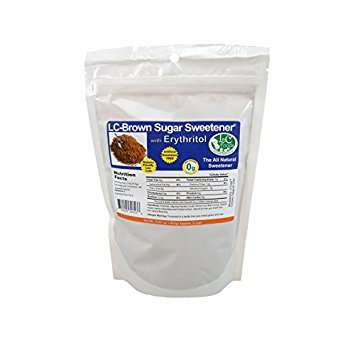 Another low carb substitute for brown sugar that may be less likely to be found at your local grocery store is that of Brown Erythritol. Brown Erythritol is a prepackaged brown sugar alternative that fits perfectly within the low carb lifestyle. For a serving of two teaspoons, this low carb brown sugar sweetener comes to a total of eight calories, including zero grams of  fat, zero grams of protein and zero grams of net carbs.
Are you looking for that perfect low carb alternative to your favorite sweetener? These options are a great addition to that keto ice cream or other low carb treats that need a little extra kick. The next time you're at the grocery store, check out the baking aisle to pick up one of these go-to low carb alternatives to your favorite sugar.