With thousands of keto-friendly recipes on the Internet, keeping track of the best keto recipes for taste, convenience, and the right number of net carbs might seem a hard task.
With 25 delicious recipes spanning breakfast, lunch, dinner, and dessert, this list of the top keto recipes has everything you need: variety, taste, and a keto-friendly macro count.
4 Easy Keto Breakfast Staples to Start Your Day Energized
If you're just starting your keto journey, you may feel too hungry to skip breakfast and fast until lunch. Once you reach a state of ketosis, these feelings may subside and you'll be able to fast for longer periods of time.
In the meantime, use these four low-carb recipes to start your day with energy.
#1: Quick N' Easy Keto Egg Muffins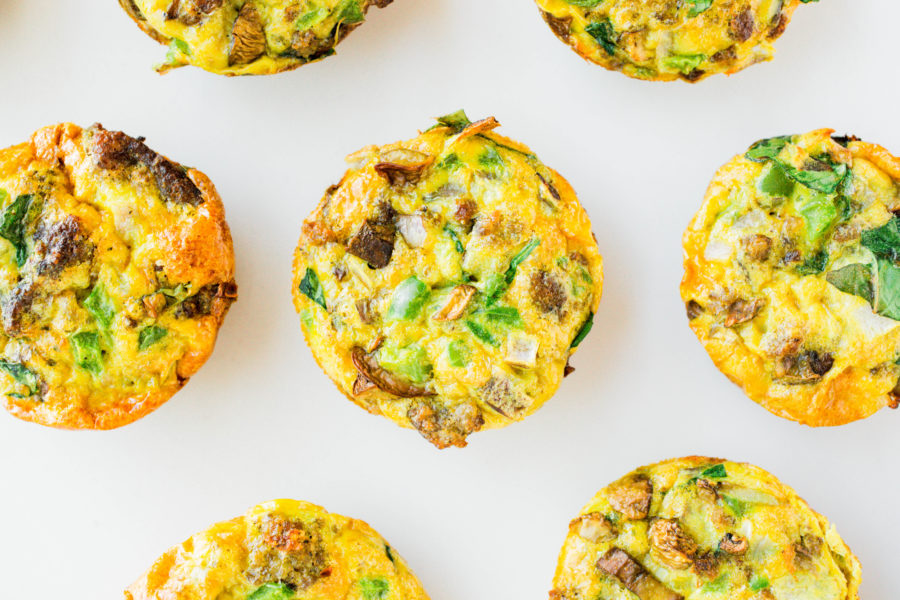 Keto egg muffins are one of the easiest and most versatile breakfast options you're going to find on your low-carb journey. They're fantastic for mixing up endless flavor combinations to keep boredom away. Plus, they can be tweaked to accommodate picky eaters.
Keto egg muffins can also help you sneak more protein and veggies into your day right off the bat.
#2: Avocado Breakfast Bowls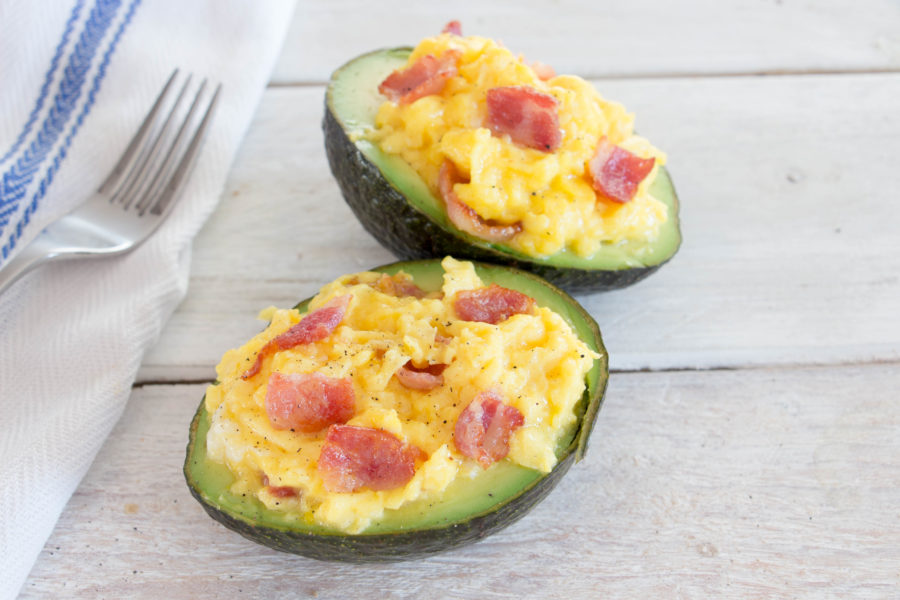 Pass on the bowl of sugary, high-carb breakfast cereal, and swap it for these avocado egg bowls. The combination of protein and healthy fat will keep you fueled and full for longer, so you'll stay away from energy crashes before lunch.
#3: Smoked Salmon Keto Avocado Toast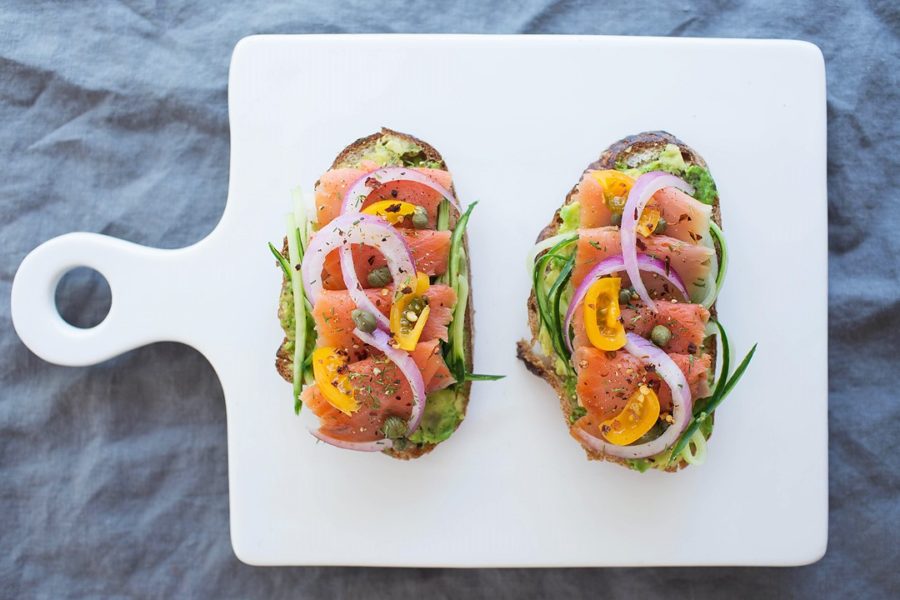 Salmon and avocado are two delicious, ketogenic diet staples you'll want to include as often as possible in your weekly meal plans. This smoked salmon keto avocado toast is a tasty and satisfying way to add both at the same time.
#4: Lemon Poppy Seed Crunch Muffins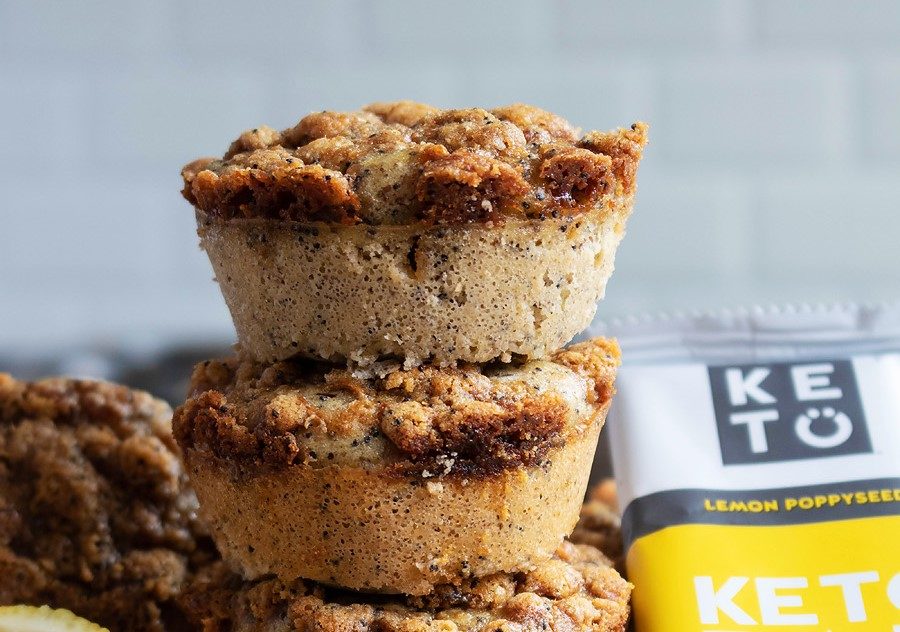 Do you crave something sweet in the morning with your coffee? If so, these lemon poppy seed crunch muffins will give you just enough nourishment to satisfy your tastebuds without kicking you out of ketosis.
Made with a combination of almond flour, coconut flour, and flax meal, each muffin only has 1g of net carbs for 13g of fat and 5g of protein. That's why these keto-friendly muffins make the perfect morning fat bomb.
4 One-Dish Wonders That Make Keto Simple and Delicious
If you're used to grabbing fast food and never cooking homemade meals, switching to a ketogenic diet can feel like a lot of work. All the time you spend prepping, cooking, and cleaning up may tempt you back to the dark side of weeknight drive-thru meals.
Slash your kitchen chores with these recipes that only require one pan.
#1: 30-Minute Hearty Keto Chili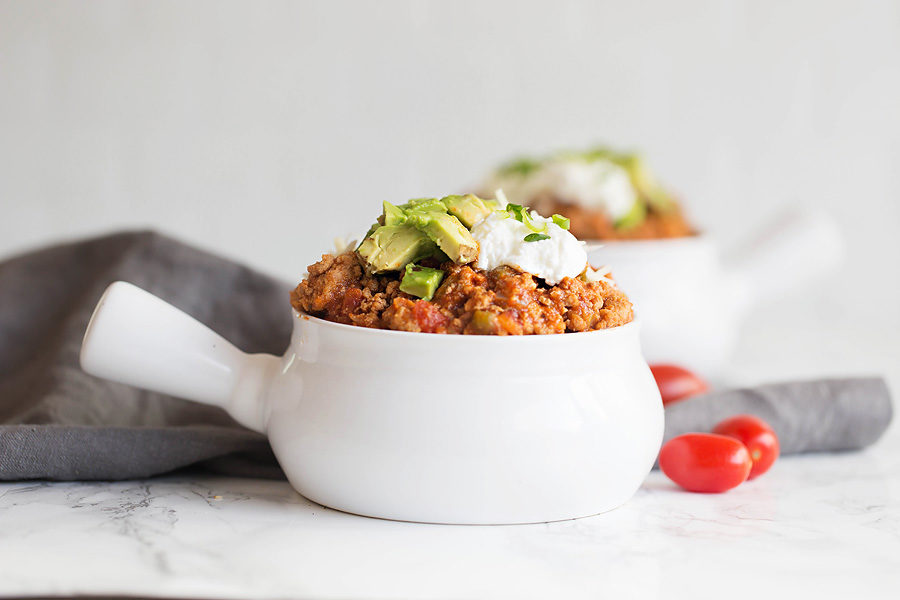 In this recipe for hearty, low-carb chili cooked in a Dutch oven, you'll have all the Tex-Mex or Mexican flavors you're used to in traditional recipes without any high-carb ingredients. Top with avocado slices, sour cream, and cheese, and you'll have a satisfying meal for everyone and leftovers you'll be craving the next day.
While the recipe takes just 30 minutes, you could experiment with a slow cooker or Instant Pot if you're a chili expert.
#2: Creamy Mushroom Chicken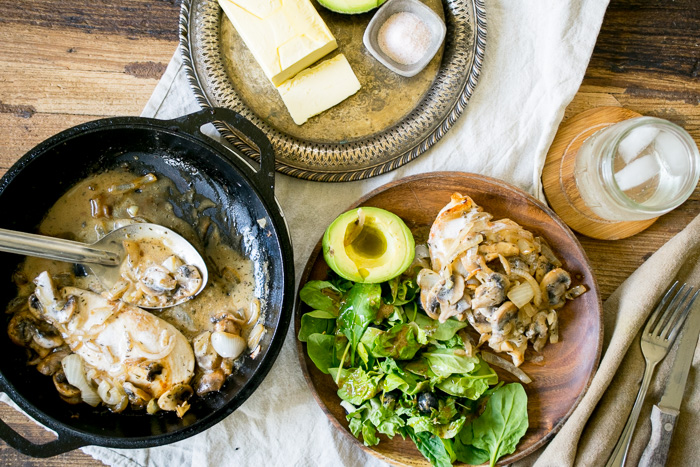 One-pan meals aren't all casseroles. This keto creamy mushroom chicken recipe delivers restaurant-worthy flavors to impress. In less than 30 minutes, you'll have a keto chicken dish seasoned with thyme, mushrooms, onions, grass-fed butter, and coconut milk no one will believe was homemade.
#3: One-Pan Cheesy Broccoli Chicken Casserole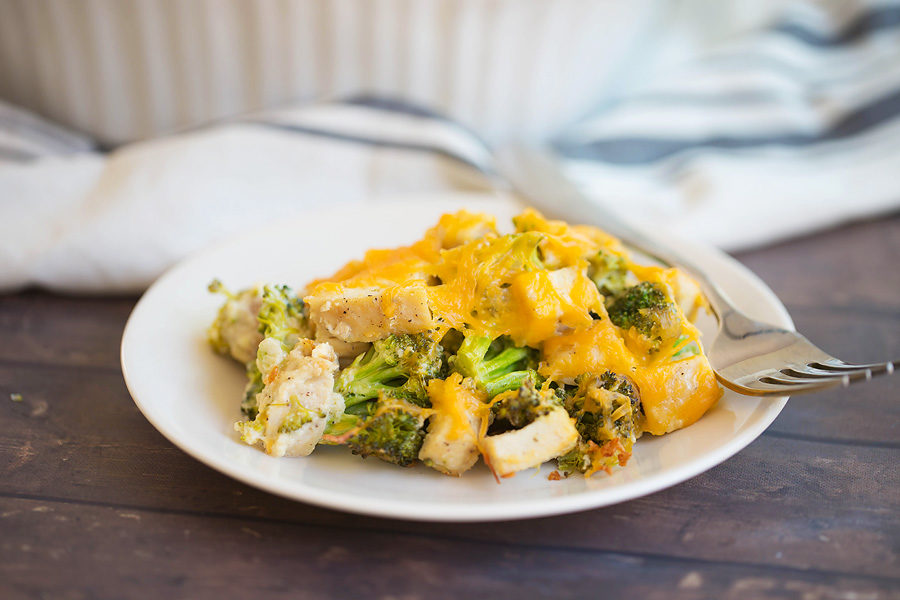 This recipe packs more macros and micronutrients than your standard broccoli and cheese casserole.
The best thing about this recipe is that you can buy chicken breasts or chicken thighs from your local rotisserie and cut your prep time in half. Just mix your ingredients in a large bowl, stir in cheddar cheese, transfer to a baking dish, pop it in the oven, and voilà.
#4: Delicious Low-Carb Keto Meatloaf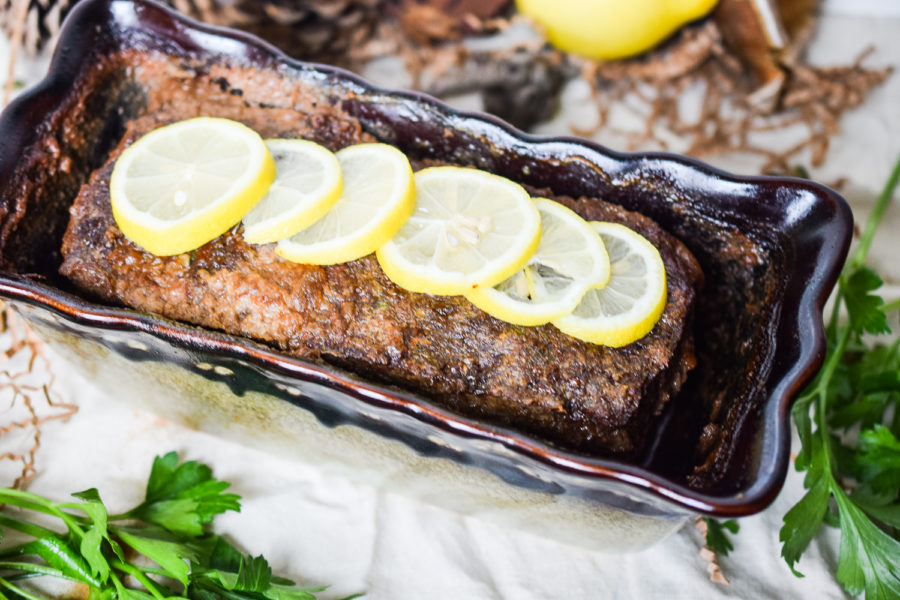 Add this low-carb keto meatloaf to your weekly meal plans to have something easy in your rotation. In just one hour, you'll have a few meals worth of meatloaf for lunch or dinner.
It combines grass-fed ground beef, eggs, avocado, and herbs, which will cater to all tastes, and it can be served with your favorite keto-friendly veggies like kale or Brussels sprouts.
If you do have some ground beef leftovers, take a look at this delicious simple keto meatballs recipe, which is not only easy to make but also includes some of your favorite cheeses like mozzarella and parmesan.
10 Best Keto Recipes You Won't Realize Are Low-Carb
If you're bored of bunless bacon cheeseburgers and grilled chicken Ceasar salads on your ketogenic diet, don't cheat just to gorge on high-carb foods.
Reach for one of these recipes next time, and you'll be just a few swaps away from satisfying your cravings without cheating.
#1: Keto Oatmeal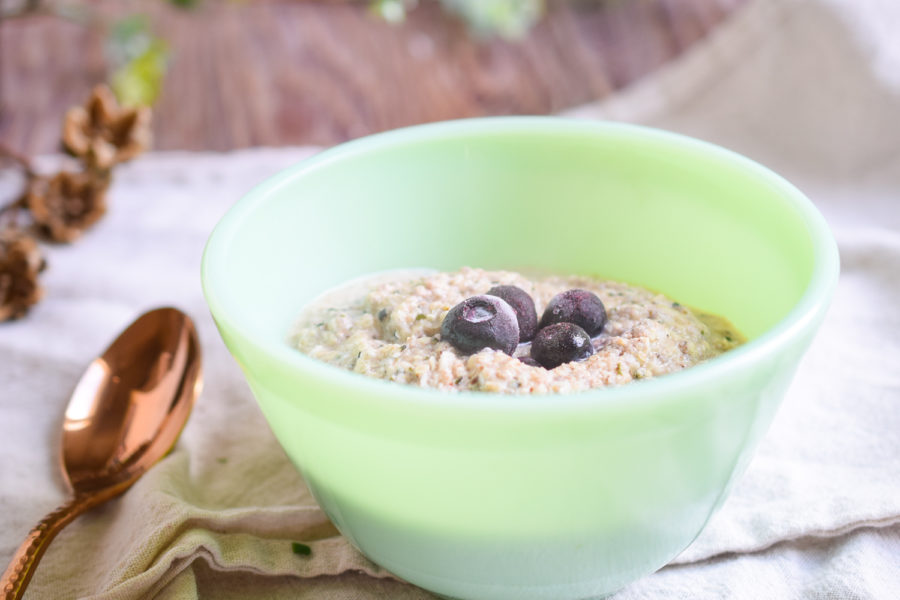 Oatmeal and breakfast cereals are two foods many people find difficult to ditch when switching to a ketogenic diet.
If you're in that category, make this five-minute no-oatmeal (n'oats) recipe and you'll have the same texture of oatmeal without all the carbs. It's the combination of the chia seeds, hemp hearts, flax meal, and coconut flakes that will give you that oatmeal comfort and warmth.
#2: BBQ Pulled Beef Sando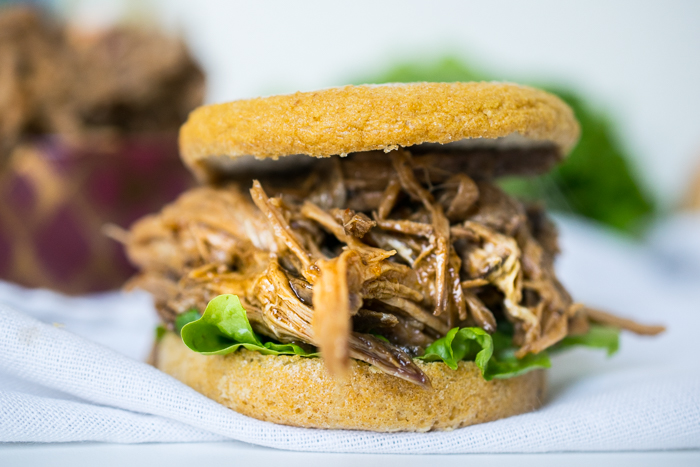 Most BBQ sandwiches aren't in the keto-friendly category due to the presence of bread, sweet BBQ sauce, and coleslaw (which usually contains sugar).
So, the next time you're craving a BBQ sandwich on your low-carb keto journey, check out this recipe. Besides the macros, this recipe tastes almost identical to what you're searching for. And if you don't have any keto bread options lying around, a lettuce wrap is a great low-carb option.
#3: Low-Carb Cauliflower Mac and Cheese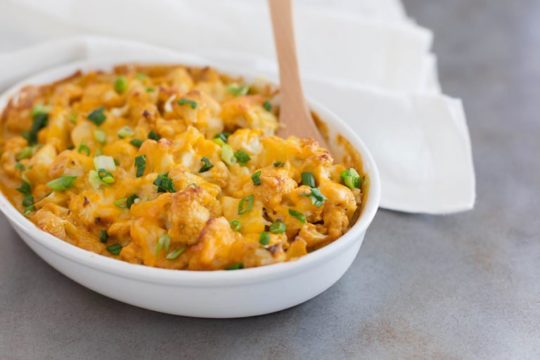 Don't derail your hard work and forgo ketosis just because you're craving mac and cheese.
Follow this low-carb cauliflower mac and cheese recipe, and you'll learn how to make a cheese sauce to upgrade boring cauliflower. When you bake everything together in the oven, you'll have the best keto mac and cheese ever.
#4: Low-Carb Keto Lasagna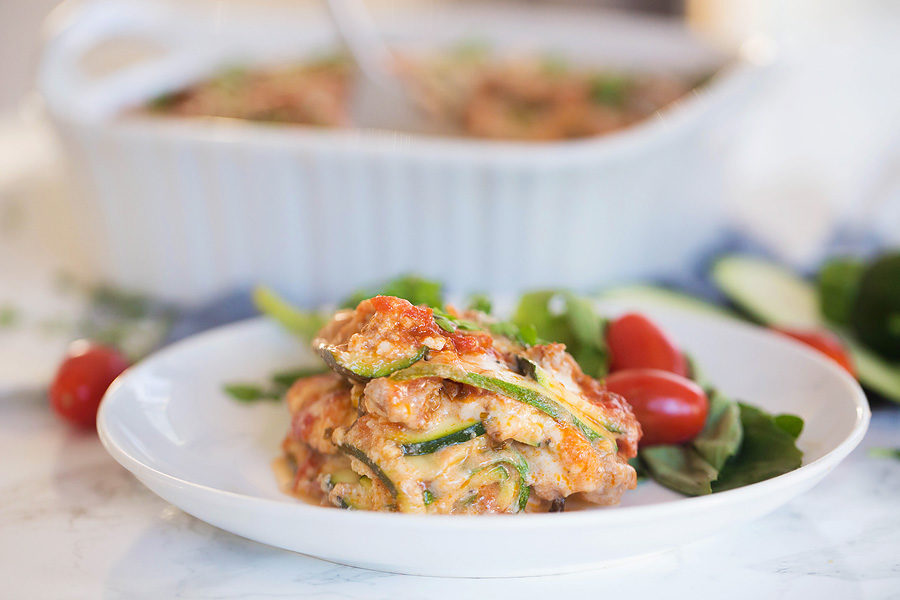 You won't find any pasta in this easy keto lasagna recipe, but you will find just as much flavor — if not more — and plenty of filling ingredients like Italian sausage and ricotta cheese. Swapping the pasta for zucchini also increases the micronutrients per serving, something regular pasta can't compete with.
#5: Fathead Pizza: Low-Carb Keto Pizza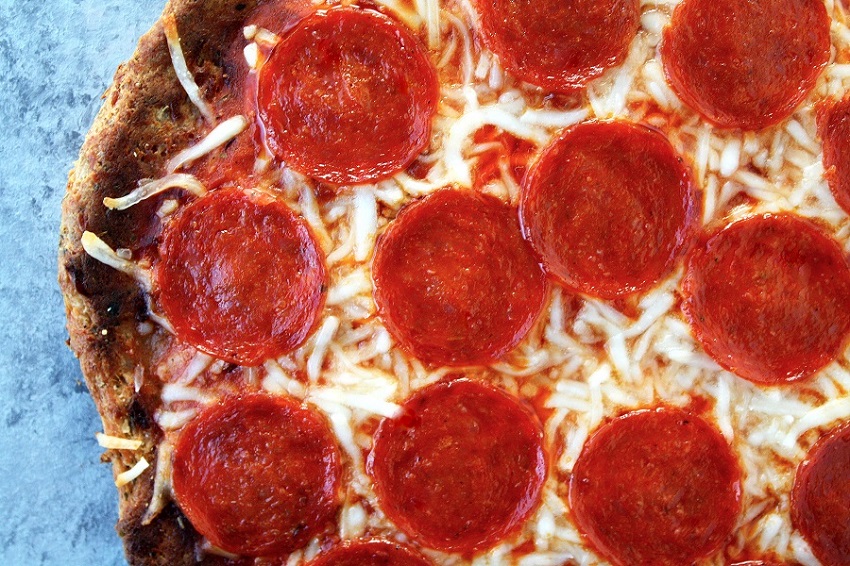 If you haven't tried fathead pizza dough yet, you're missing out on a totally unique dish the high-fat diet followers can't get enough of. It's called fathead dough because you use mozzarella cheese, cream cheese, eggs, almond flour, and psyllium husk to make the crust.
With a keto-approved sauce and toppings, adding this fathead pizza recipe to your meal plans means you don't have to choose between your love of pizza and your quest for better health.
#6: Easy Homemade Keto Mozzarella Sticks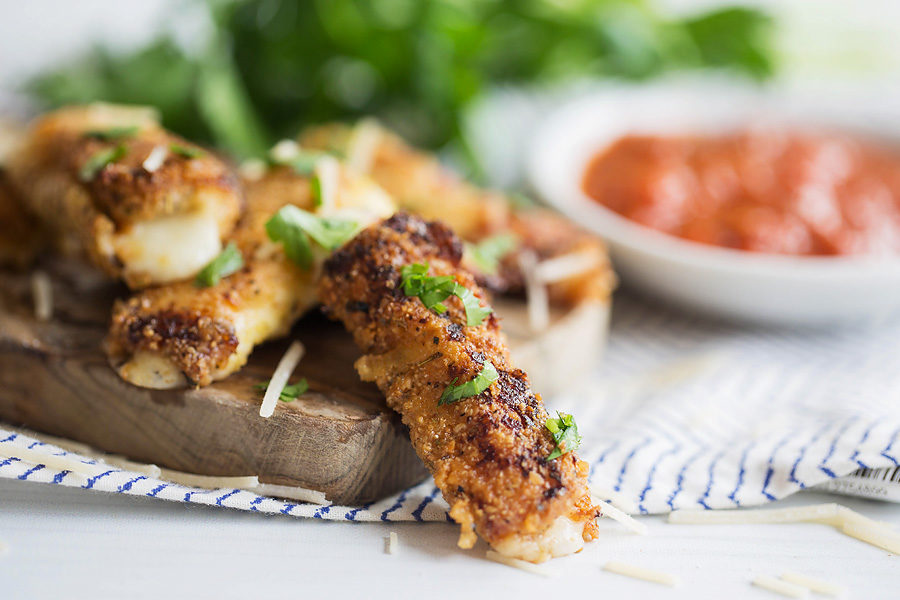 Mozzarella sticks can be another hard-to-handle craving on the ketogenic diet. While most recipes miss the keto mark by being covered in breadcrumbs and fried in unhealthy, ultra-processed vegetable oils, this cheesy appetizer doesn't have to be off-limits.
Make this easy homemade keto mozzarella sticks recipe for snacks, parties, and game days, and enjoy them without sabotaging your hard work.
#7: Keto Jalapeno Poppers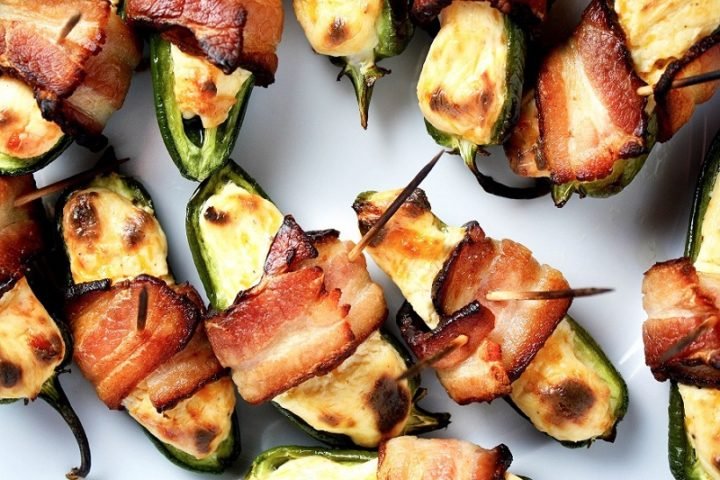 Poppers are another high-carb restaurant staple you'll need to avoid when eating out on a ketogenic diet. So, make them at home with the best keto jalapeno poppers recipe.
This recipe drops the breading and uses a slice of bacon to create the crispy outside around the jalapeno. Inside, you'll find a thick layer of cream cheese, which gives you the same flavor and sensation of a real popper.
#8: Keto Beef Bulgogi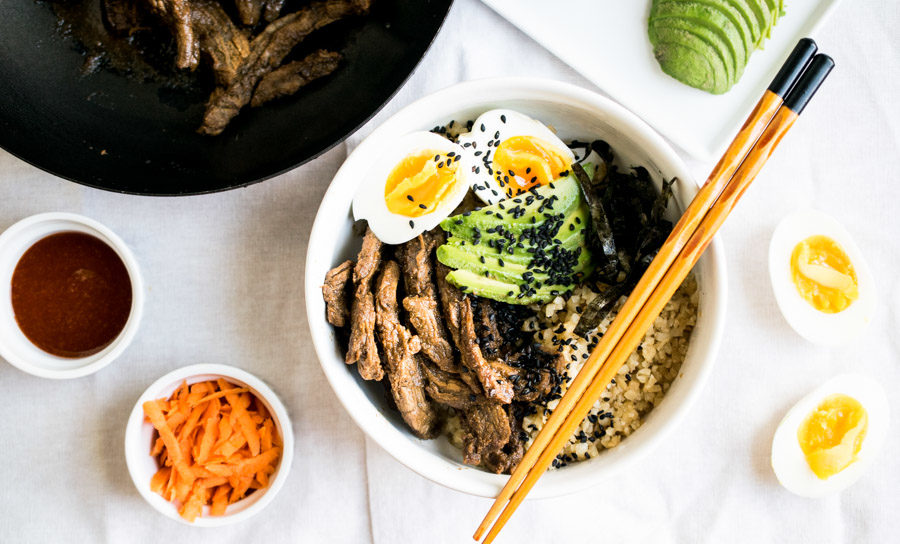 Bulgogi is a Korean staple made with marinated meat.
With this keto beef bulgogi recipe, you can recreate the dish in under 30 minutes — including both prep and cook time — without losing the traditional flavors.
To keep the bulgogi low-carb yet filling, the meat sits on a bed of cauliflower rice with kimchi, soft-boiled eggs, and cucumber, among other delightful ingredients.
#9: Quick Keto Egg Roll in A Bowl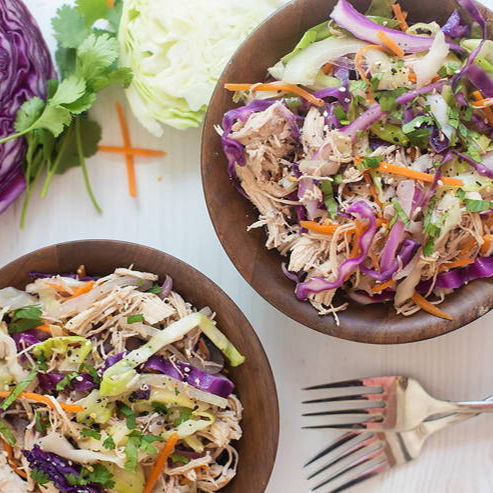 Egg rolls are not recommended on a keto diet, but you can have this recipe for quick keto egg roll in a bowl. Like the center of a traditional egg roll, this recipe combines cabbage slaw, onions, and scallions with chicken, soy sauce or coconut aminos, and chili paste.
Serve in bowls, and you'll ditch the fried shells but keep all the classic egg roll flavors. Make this just once, and it will quickly become your best keto recipe to satisfy takeout cravings.
#10: Zesty Chili Lime Taco Cups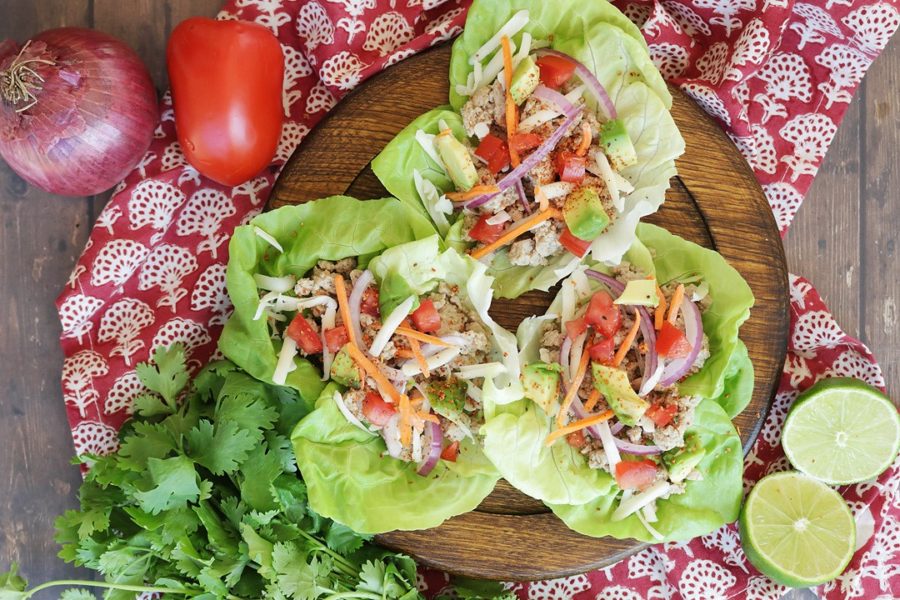 These zesty chili lime taco cups don't look like the tacos you're used to, but that doesn't make them any less enjoyable. In fact, you'll probably prefer this low-carb version, since there's no processed shell to weigh you down or get in the way of all the other incredible ingredients.
7 Sugar-Free Desserts to Keep Your Sweet Tooth in Check
The best low-carb, sugar-free desserts will help you avoid cheating on your keto diet with cookies, cake, and ice cream.
Rather than ruin a day of healthy eating with sugar and carbs, these recipes are packed with healthy fats and keto-safe sugar substitutes like monk fruit and stevia.
Just make sure you don't eat the entire batch, and you'll be able to tame your sweet tooth without getting kicked out of ketosis.
#1: Soft and Chewy Chocolate Chip Keto Cookies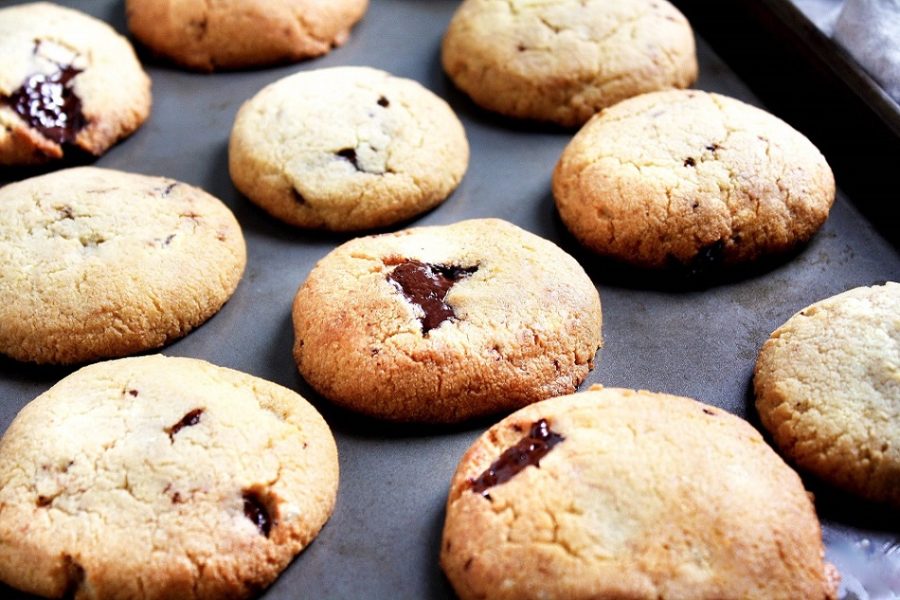 These soft and chewy chocolate chip keto cookies truly live up to their name. They're the perfect recipe anytime you're craving cookies, and they're super easy to make if you have kids who would like to help out.
#2: Salted Caramel Brownie Truffles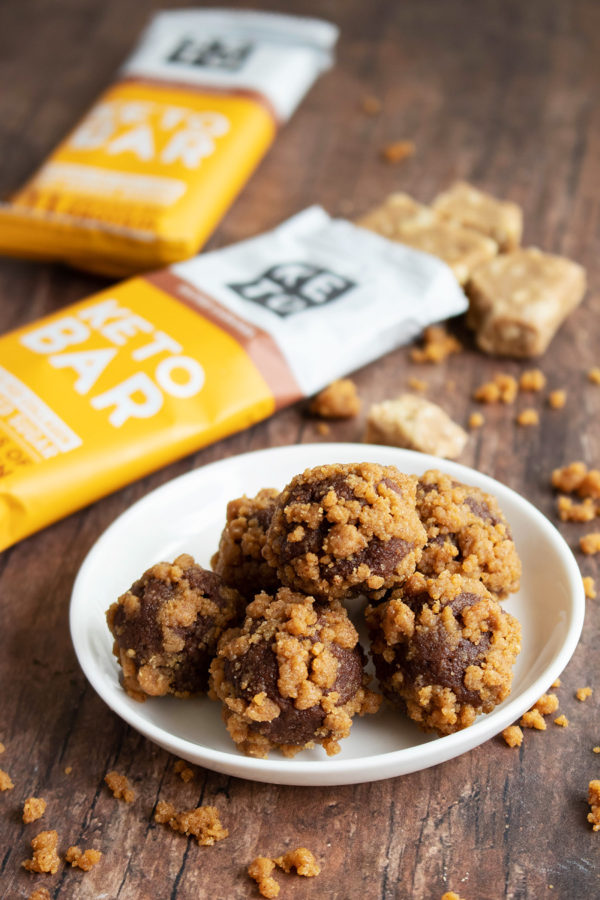 Truffles and brownies don't scream keto-friendly. But these salted caramel brownie truffles are the ultimate exception. While these truffles make excellent bite-sized fat bombs, you'll find larger keto brownie squares in the next recipe.
#3: Ooey-Gooey Keto Almond Flour Brownies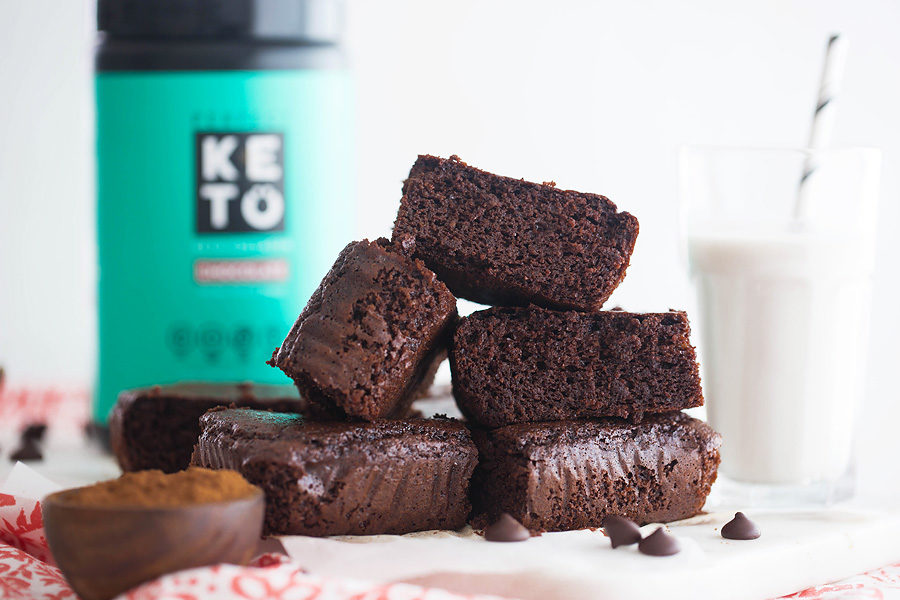 This ooey-gooey keto almond flour brownie recipe is excellent for a family event or gathering with friends, because they won't even realize it's low-carb.
If you're making this recipe for one or two people, however, you may want to cut the recipe in half so you're not tempted with a ton of leftover brownies. Even low-carb treats can kick you out of ketosis if you eat too many. Like everything, portion control is key.
#4: Almond Butter Keto Pop Tarts With Coconut Butter Frosting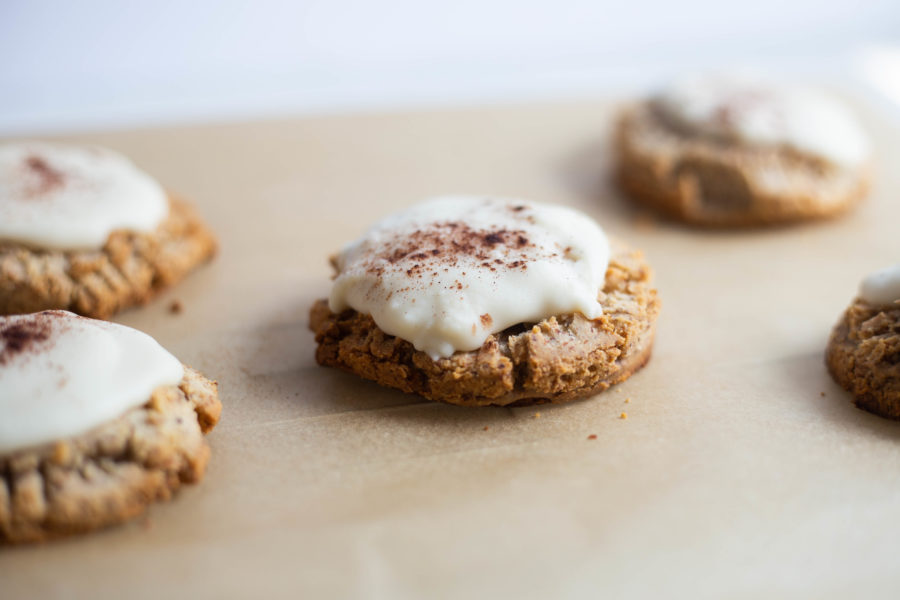 Try these knockoff almond butter keto "Pop-Tarts" when you're hungry for mini hand pies while avoiding all the carbs, sugar, and artificial ingredients in the store-bought version. This recipe even comes with a keto frosting recipe, making it as close as possible to the real thing.
#5: Salted Caramel Cheesecake Fat Bombs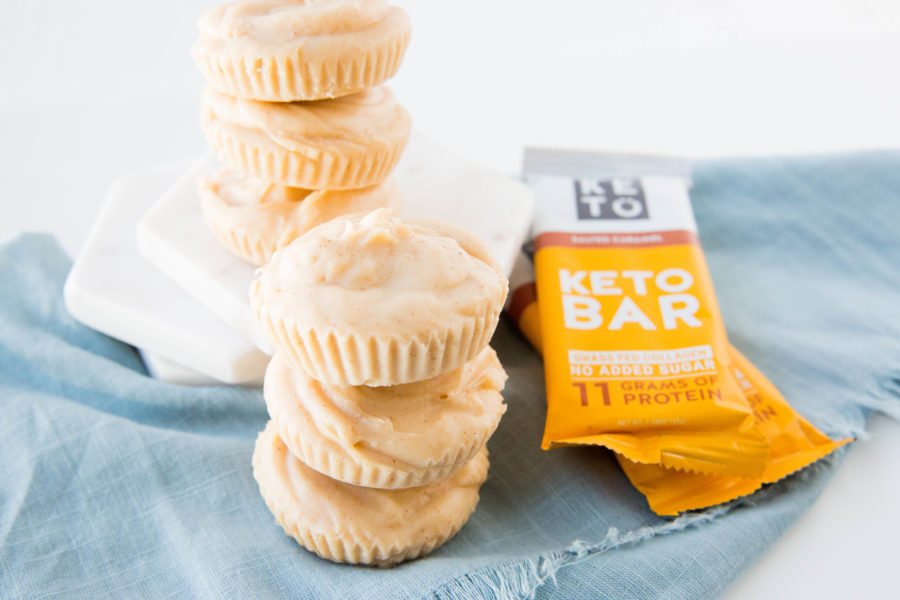 This salted caramel cheesecake fat bomb recipe gives you another clever way to use your Perfect Keto bars, and it can help fulfill your cheesecake cravings. It's okay if you're not a fan of this flavor combination, since there are 35 other fat bombs you can choose from instead.
#6: Decadent Double Chocolate Low-Carb High-Protein Muffin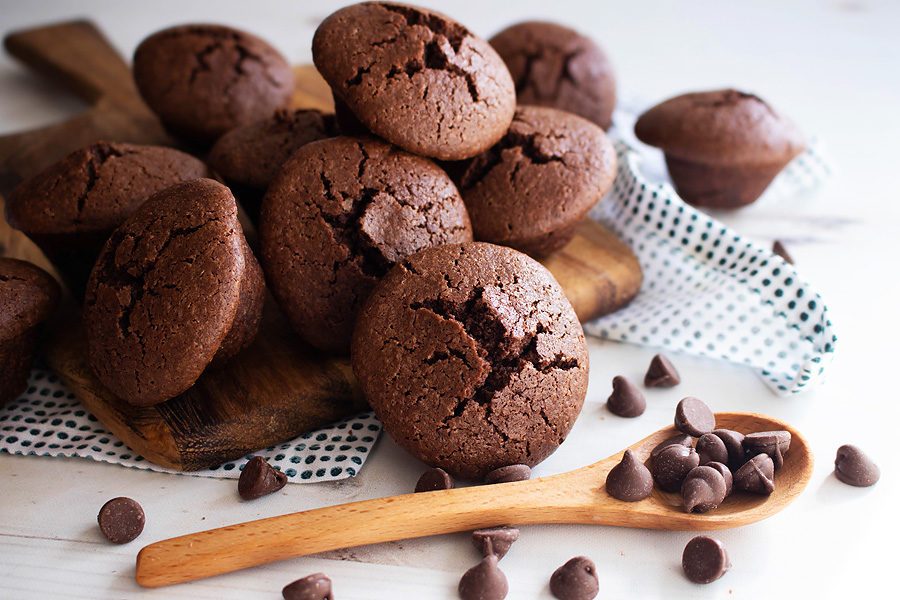 These gluten-free double-chocolate protein muffins are lightyears ahead of those at your local bakery or coffee shop, because each has 12 grams of protein and just 4 grams of net carbs. This portable, protein-packed snack works well as a breakfast treat or a mid-afternoon snack.
#7. Creamy Dreamy PB&J Smoothie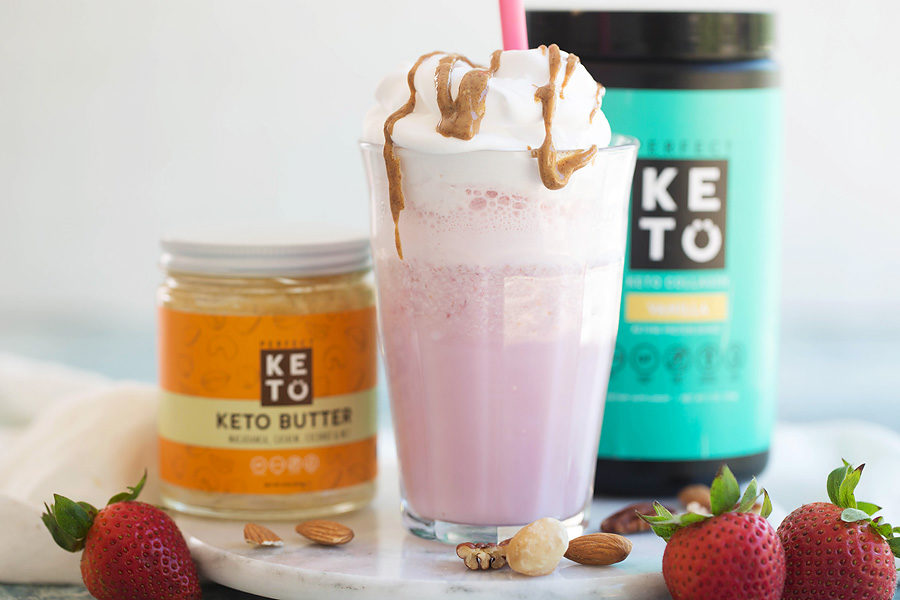 If you haven't jumped on board the keto smoothies train, this is the time to consider it. You have a wide variety of options for breakfast, pre- and post-workouts, and even dessert. Take this keto PB&J smoothie for example.
With strawberries, unsweetened milk, vanilla protein powder, and nut butter, this smoothie tastes like your favorite after-school snack without the bread, unhealthy peanut butter, or crazy spike in your sugar levels.
Have a Stress-Free Keto Lifestyle With the Best Keto Recipes 
The next few weeks of your meal planning should be easier now that you have the top 25 keto recipes to try out. Each week, choose at least one familiar recipe and one you may not have tried before. That way, you'll expand your personal list of favorite keto recipes and get familiar with new flavor combinations.
Save this page for when you don't know what to eat next, or consider having a look at the keto recipes page, where you can find tons of options for your keto meal plan.