When asked what her life was like before keto, Amy didn't mince words.
"Miserable," she says. "I was full of inflammation and tired all the time. I suffered from very low self-esteem because of how poorly I felt being overweight and sluggish."
It wasn't just how she felt and looked, either. Amy had serious, life-altering health problems knocking at her door.
"I think I was addicted to sugar…something had to change."
"I was on the verge of developing type 2 diabetes. I think I was addicted to sugar."
Amy wanted to lose weight and improve her health, but nothing had ever worked for her.
"I had tried so many other forms of dieting. I was vegan for a year or so…while I saw changes in my weight and overall health, I felt that it just was not sustainable for me."
For Amy, everything clicked into place with an old photo.
"I saw a picture of myself taken when we moved my daughter into her dorm her freshman year [of college]. I knew at that moment that something had to change."
After seeing that photo, Amy decided to commit to a keto diet.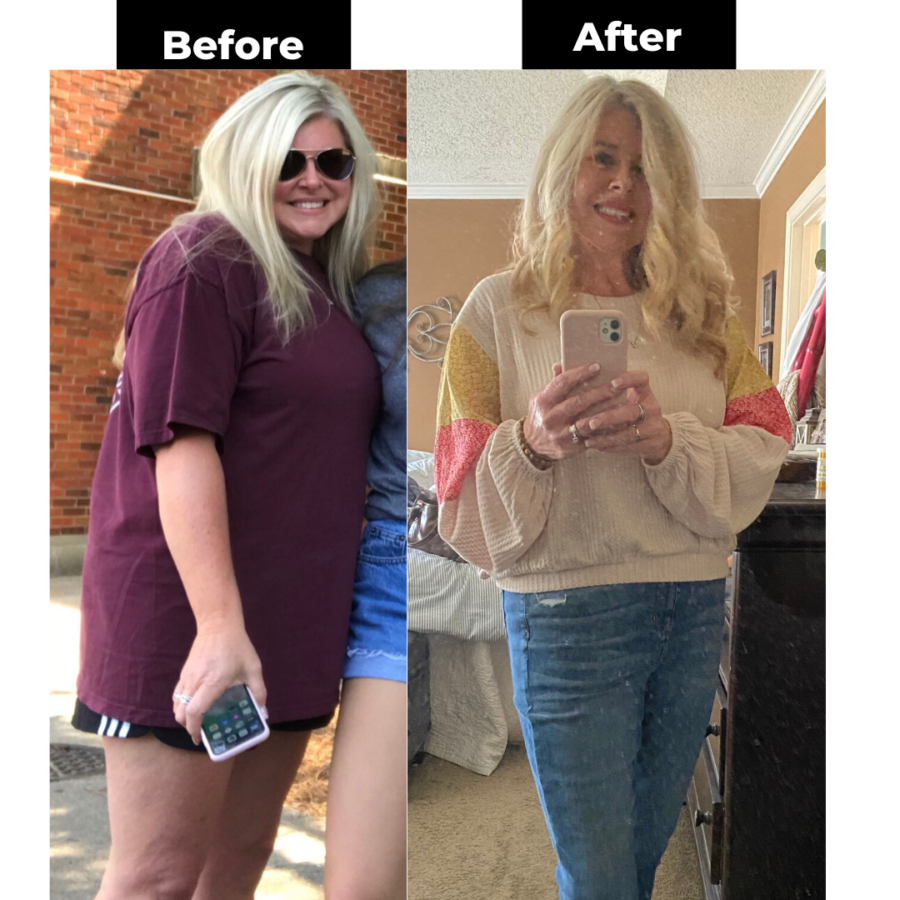 Amy's Keto Success Story
Right from the start, Amy felt that keto was different from any other diet she'd tried.
"My body has responded to a keto lifestyle in ways I never thought possible," she says.
"My energy levels are so much better. I really enjoy the types of foods that I eat and I do not find that I really miss the heavy carbs I used to eat daily."
Even better, Amy has reversed her prediabetes completely.
"My glucose levels are consistently low to normal and it just feels good. Learning how to create keto-friendly foods has been so fun!"
"My body has responded to a keto lifestyle in ways I never thought possible."
Today, after 205 days on keto, Amy is within her healthy weight range. She's thriving, and she wants to keep going. She feels keto is a long-term lifestyle, not a diet.
"While I am not to my goal yet, I still feel much more confident in myself and excited to continue this journey indefinitely. I never want to go back to the standard American diet."
Amy has used a few Perfect Keto products to help her on her journey. When asked about her favorite?
"Nootropics. Definitely. I use nootropics and collagen daily."
Amy, congratulations on your amazing transformation, and thank you for sharing your keto success story with us. We hope it inspires others to start their own keto journey for weight loss and overall health.
Have a story to share? Fill out this form and look out for your keto success story on our blog and social media.
Keto Success Stories are shared by our readers and customers in their own words. The keto diet and any nutrition advice found on this blog are not meant as a medical intervention, advice, or diagnosis. If you're interested in trying a new diet, supplement, or lifestyle change, please speak with your doctor or another qualified healthcare provider. As with any diet or lifestyle protocol, individual results may vary.