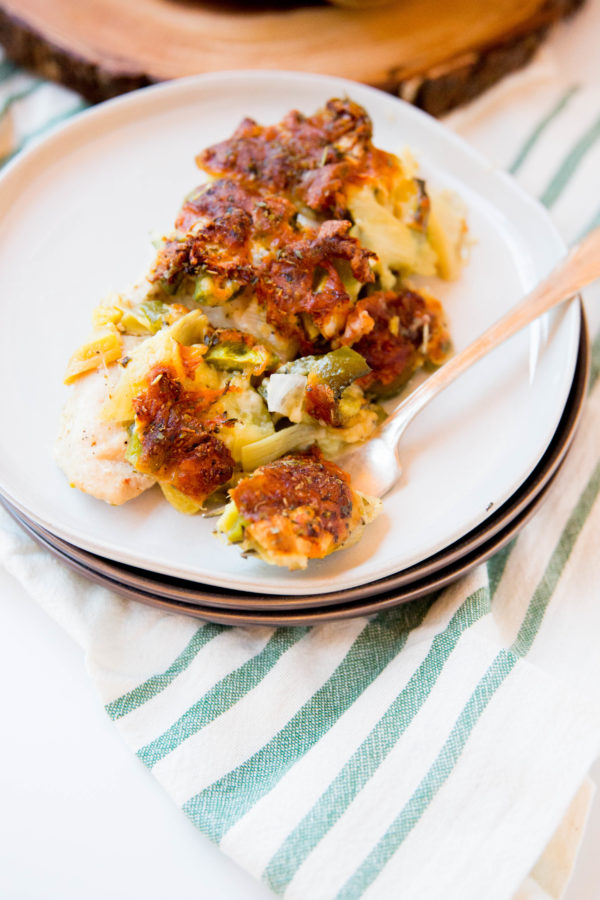 When it comes to dinner recipes, sometimes quick is just as important as delicious. 
If you're looking for an easy weeknight meal look no further than this baked Italian chicken and veggie dish. One pan meals are your culinary answer to a well-rounded dish in a short amount of time.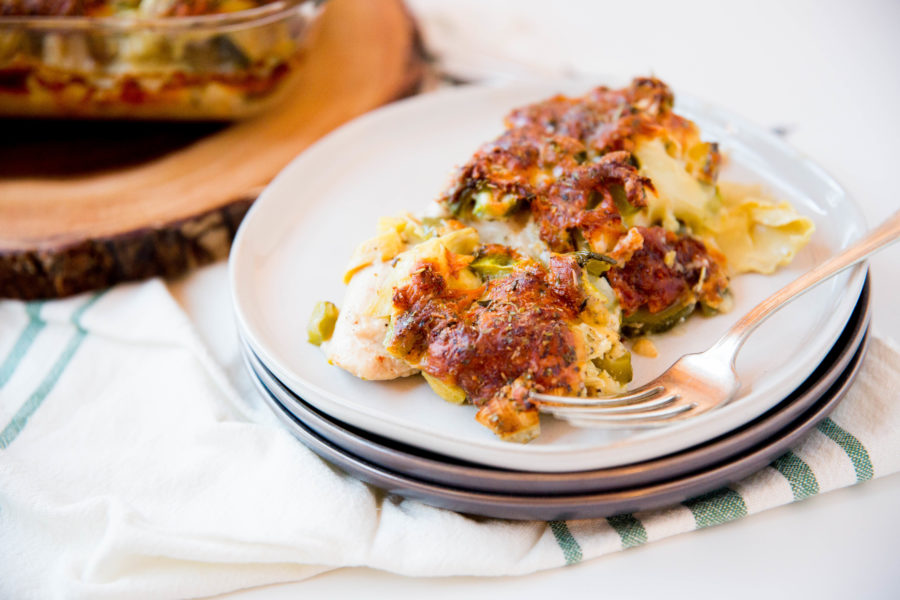 You can think of them as the casserole of the 21st century. 
Feel free to mix up the vegetables as well — cherry tomatoes, green beans, whatever feels right to add to your chicken dinner. 
You can also opt for chicken thighs instead of chicken breasts if you so please.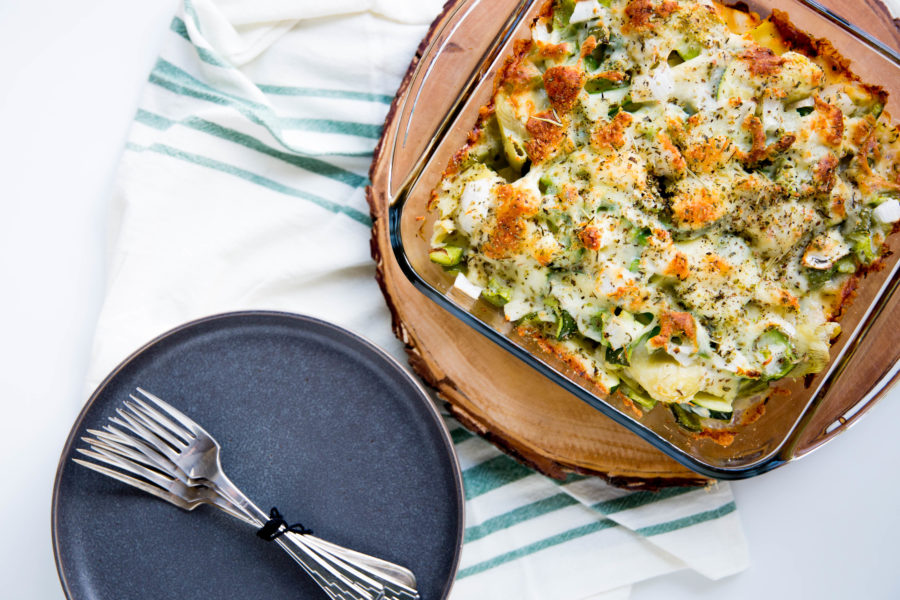 This chicken recipe is:
Flavorful

Savory

Cheesy 

Delicious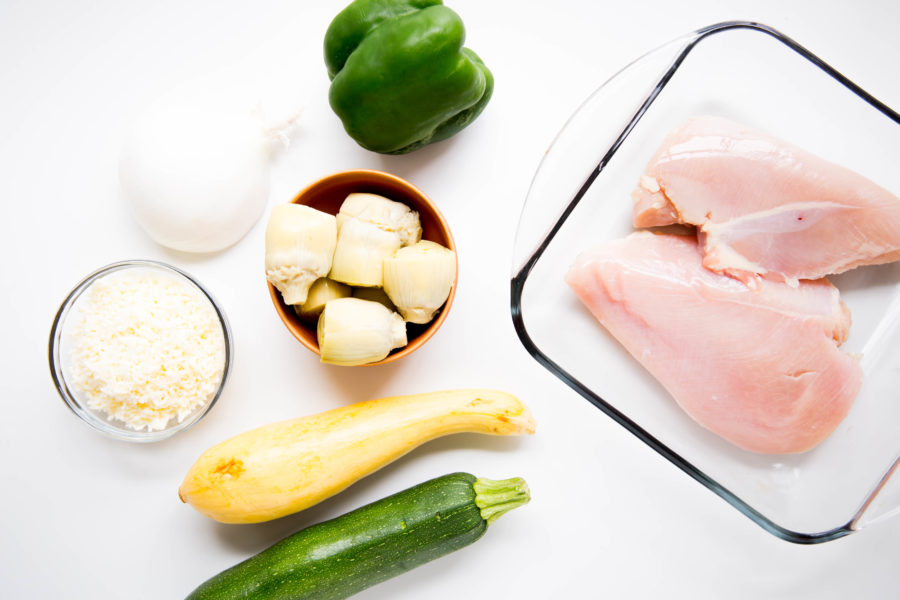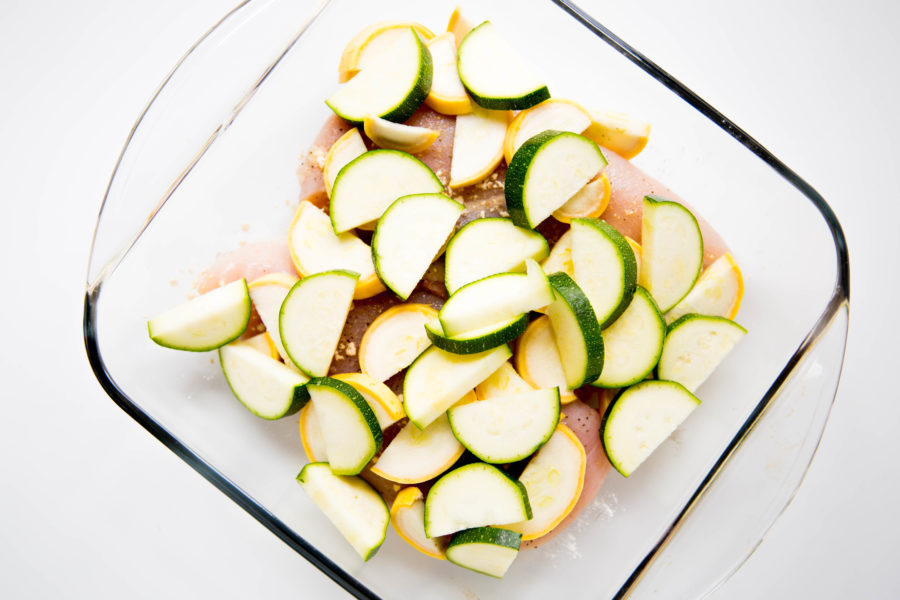 The main ingredients are:
Chicken breast

Italian seasoning

Mozzarella cheese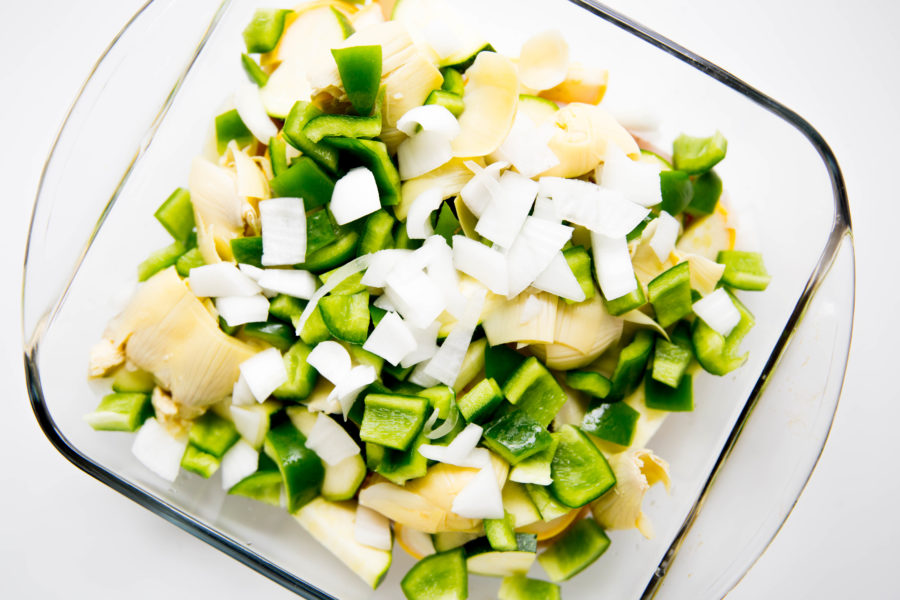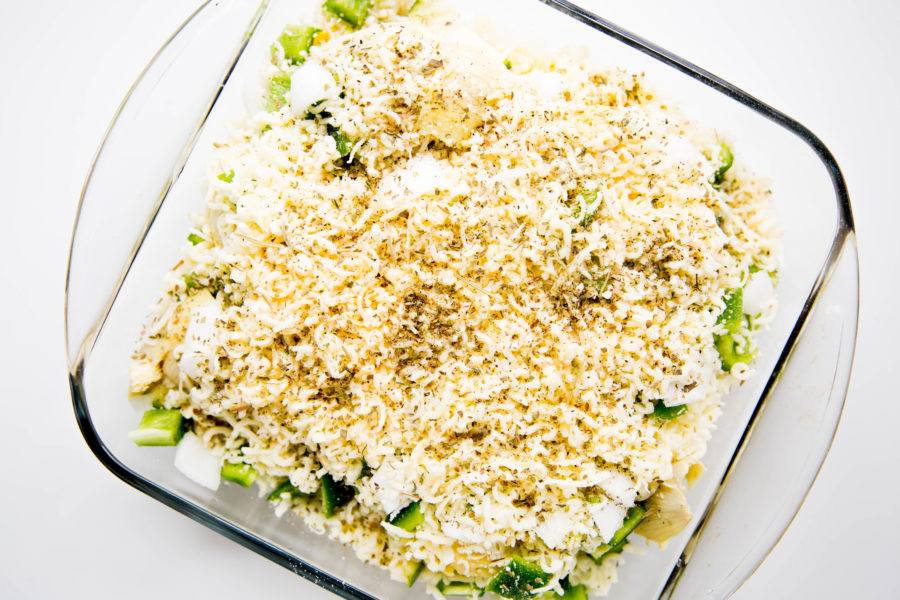 Optional additional ingredients
Parmesan cheese

Olive oil

Garlic powder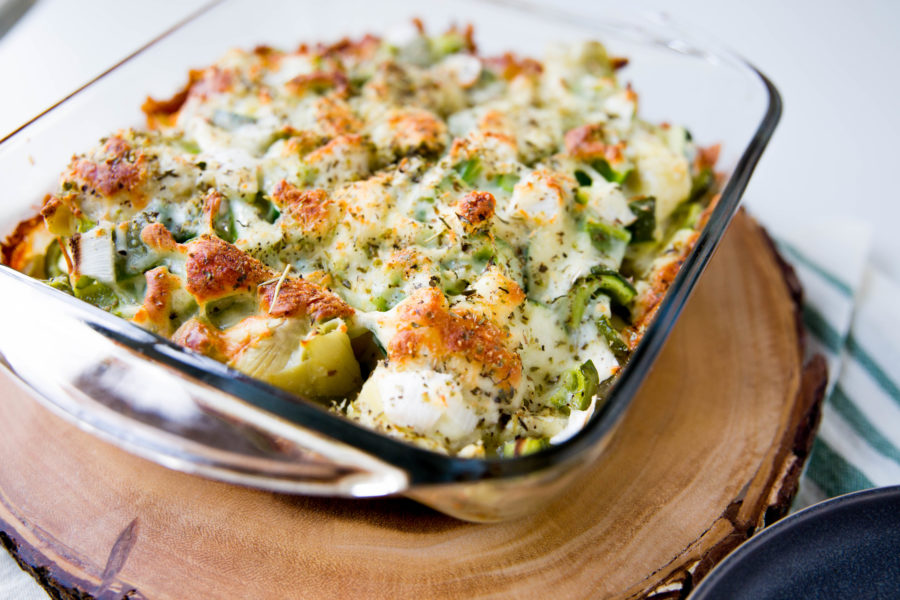 3 Health Benefits of This Baked Italian Chicken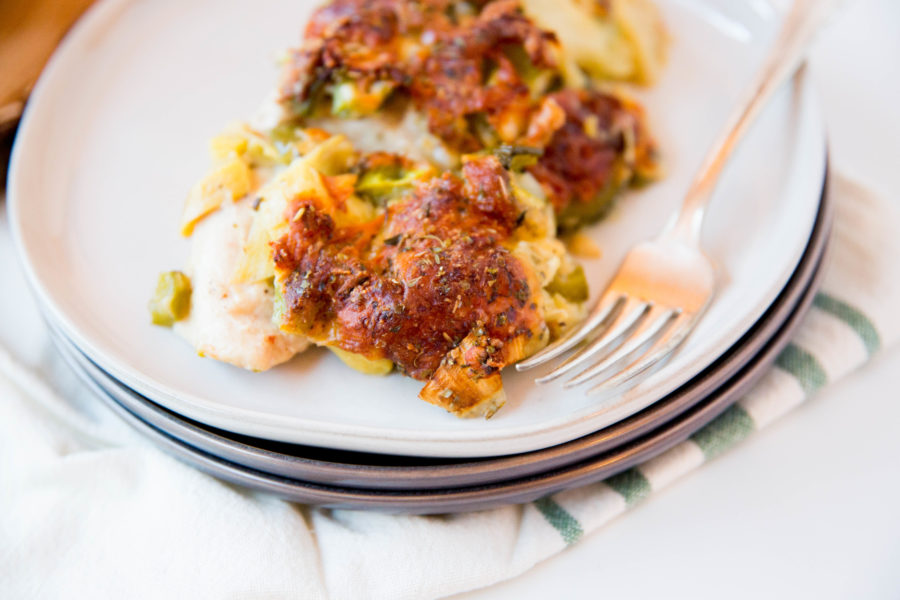 #1: Enhances Muscle Growth
If you're looking to tone up and strengthen your muscles, then getting enough protein in your diet is a must. You can lift weights all day long, but if your muscle protein synthesis can't keep up, you're just going to be working against yourself. 
However, if you feed yourself enough protein post-workout, the availability of amino acids will stimulate your muscles for anabolism (growth)[*].
The best part – chicken is a fantastic source of the branched-chain amino acids (BCAA) that are responsible for stimulating muscle synthesis. In fact, one 4 oz serving of chicken contains the equivalent of a daily dose of BCAA that you would get in a supplement[*].
Each serving of this delicious baked Italian chicken contains 55.8 grams of protein, making it an excellent post-workout dinner.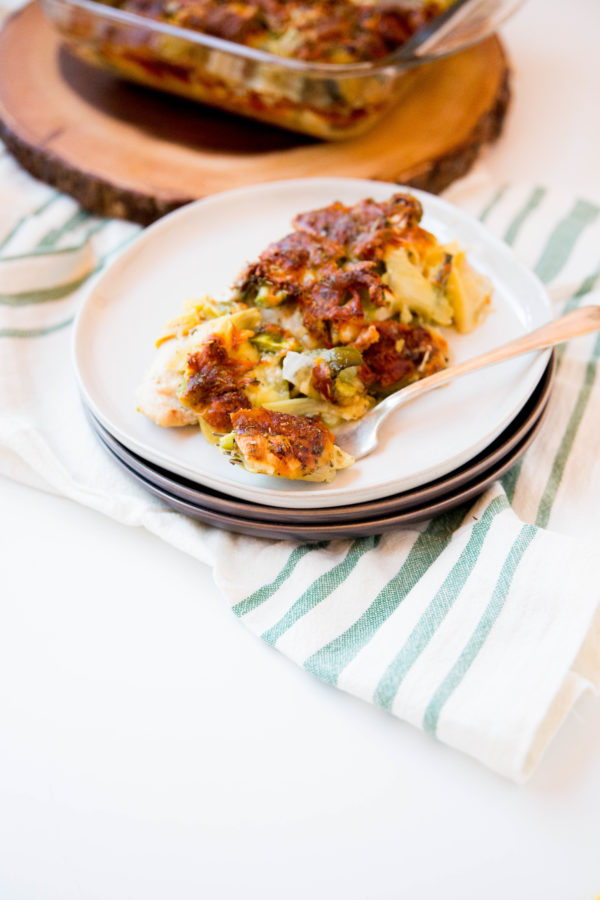 #2: Supports Liver Health
Artichokes are very polarizing vegetables. You either love them or you hate them. It's understandable with their formidable-looking exterior — it seems like a heroic task to penetrate the walls of this vegetable to enjoy its meaty insides.
If you're still on the fence, however, artichokes may be worth giving a shot. Although they don't get a lot of attention in health blogs as being a superfood, artichokes happen to be excellent for supporting liver function.
Studies show that artichoke extract can support your liver through its antioxidant, bile-enhancing, hepatoprotective, and lipid-lowering effects[*].
Animal research shows that artichoke extract can assist in healing the liver by reducing oxidative stress and assisting in the repair of DNA damage[*].
Some research even shows artichokes' ability to inhibit the oxidation of LDL particles — which serves to protect your heart from atherosclerosis[*].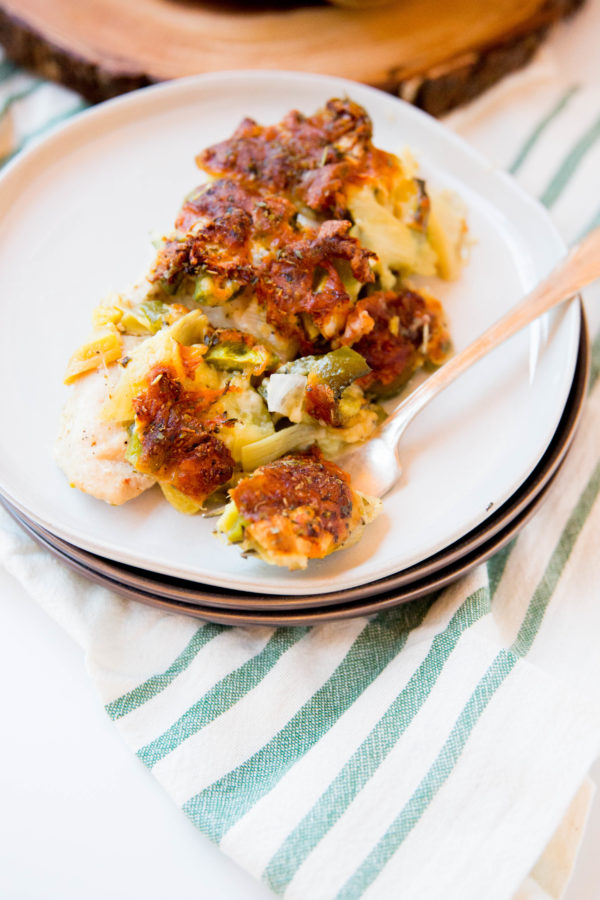 #3: Boosts Digestive Health
With all the digestive issues plaguing the U.S. the common saying, "you are what you eat" could be updated these days to say "you are what you digest." You can be eating a perfect diet, but if your body isn't digesting and absorbing the nutrients your health will suffer just the same.
One way to support your digestive health is to consume foods high in prebiotics; the food for your beneficial gut bacteria. Onions happen to be a rich source of prebiotics — specifically fructooligosaccharides (FOS)[*]. FOS feed the beneficial bacteria in your digestive tract to allow them to grow. This gives way to a favorable balance of healthy to harmful bacteria. FOS can also increase bowel efficiency and reduce constipation[*].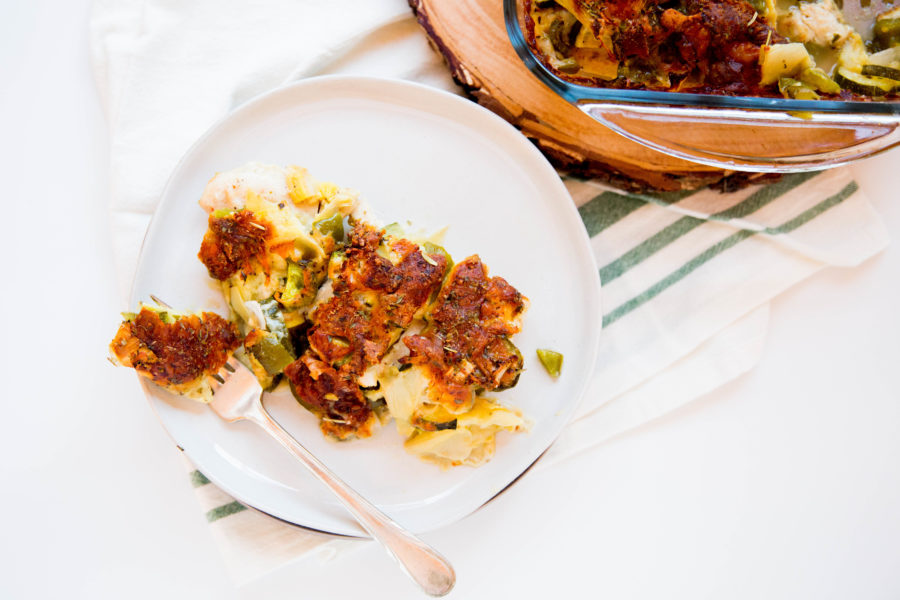 Print
Baked Italian Chicken and Vegetables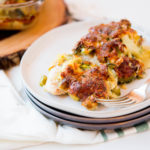 This flavorful sheet pan dinner with juicy chicken breast and crispy baked veggies will be your new go-to recipe. And with a cooking time of only 27 minutes, you'll have dinner on the table in no time. 
All you need is a pan or baking sheet, some chicken, herbs, and veggies — and you're good to go.  
Add a drizzle of olive oil at the end for a little extra flavor and fat — this is a keto recipe after all.
Author:
Prep Time:

3 minutes

Cook Time:

27 minutes

Total Time:

30 minutes

Yield:

4

1

x
Scale
Ingredients
Two

10

-ounce boneless chicken breasts, or

four

5-ounce chicken breasts, sliced.

1

zucchini, chopped

1

yellow squash, chopped

½

white onion, chopped

1

green bell pepper, chopped

1 cup

artichoke hearts, chopped

1½ cups

shredded mozzarella

1 teaspoon

sea salt

1 teaspoon

black pepper

1 tablespoon

Italian seasoning
Instructions
Preheat the oven to 425 F.

In a baking dish or sheet pan add the chicken, zucchini, yellow squash, white onion, bell pepper, and artichoke hearts.

Top with cheese, sea salt, black pepper, and Italian seasoning. 

Bake for 27 minutes or until chicken reaches an internal temperature of 165 F.
Nutrition
Calories:

410.25

Fat:

14.1g

Carbohydrates:

10.2g (Net: 6.5g)

Fiber:

3.7g

Protein:

55.8g