This beef barbacoa recipe is incredibly versatile. You can use it to make tacos, burritos, enchiladas, or even quesadillas.
You can skip the carb-heavy ingredients like corn tortillas, flour tortillas, lime rice, and black beans, and opt for low-carb versions instead.
In fact, riced cauliflower with this slow cooker beef barbacoa makes an excellent base for burrito bowls. For even more flavor and variety, saute some red onion in, or add some jalapenos for an extra kick.
No matter which way you do it, this slow cooker barbacoa is bound to be your new favorite beef recipe.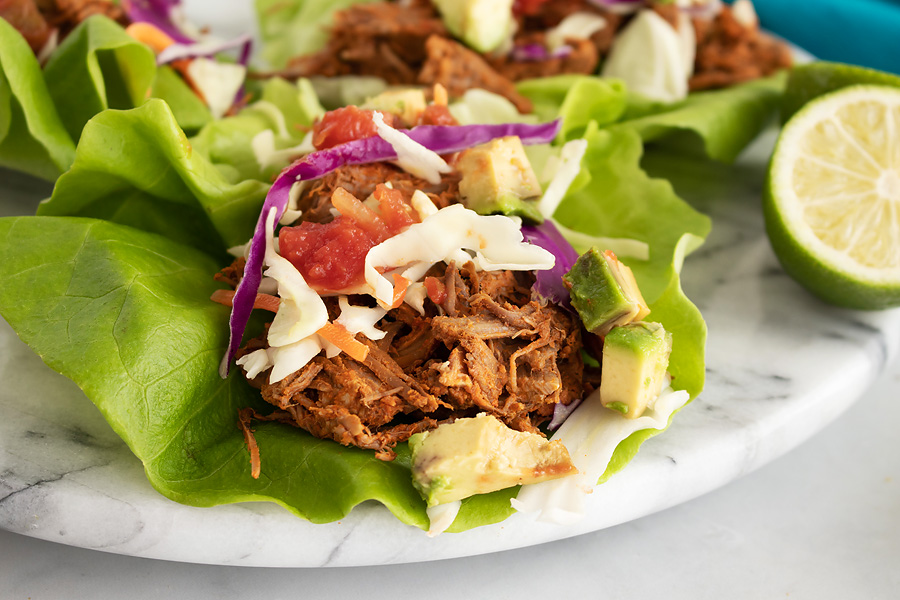 This beef barbacoa recipe is:
Savory
Flavorful
Spicy
Delicious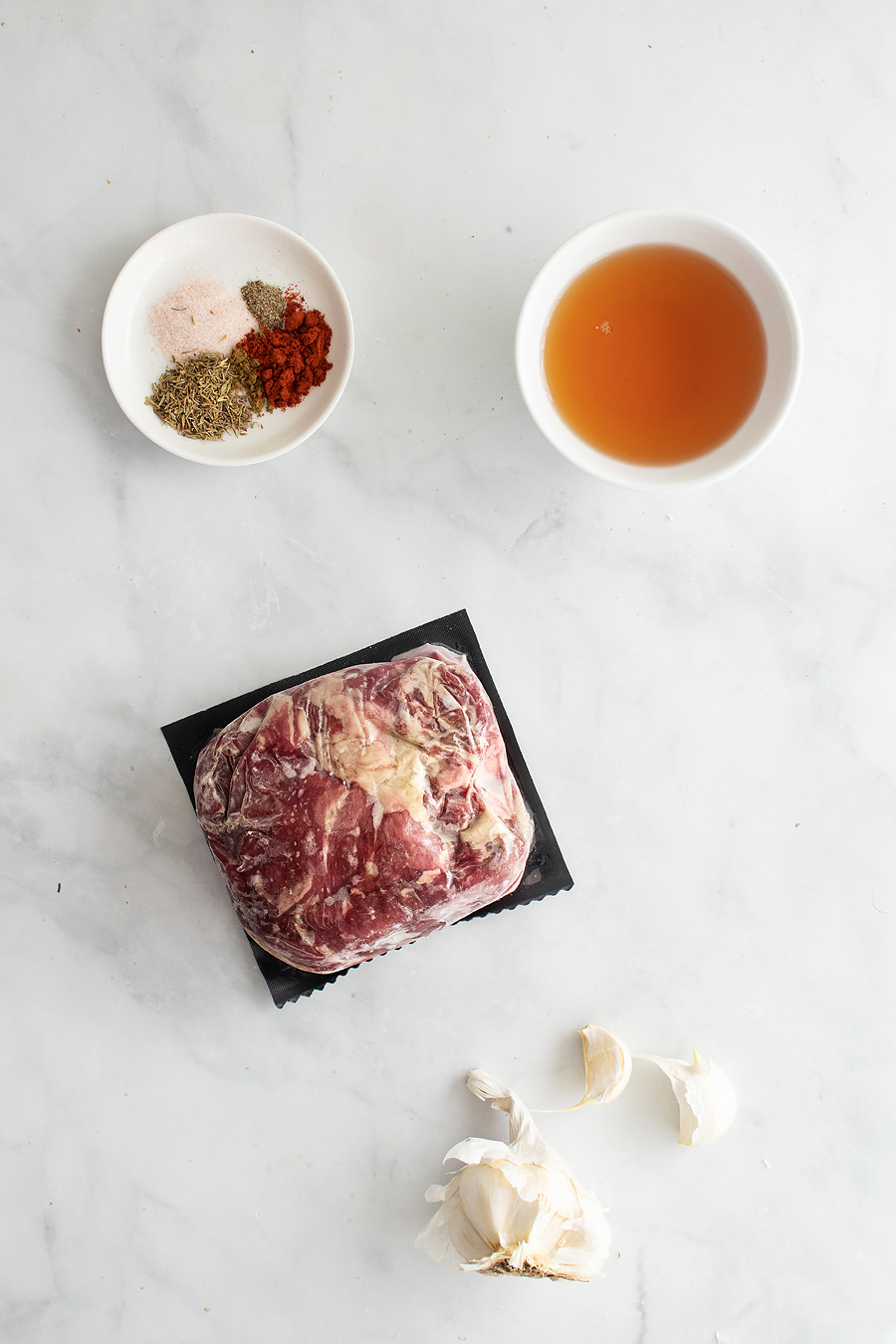 The main ingredients are:
Grass-fed beef
Chipotle peppers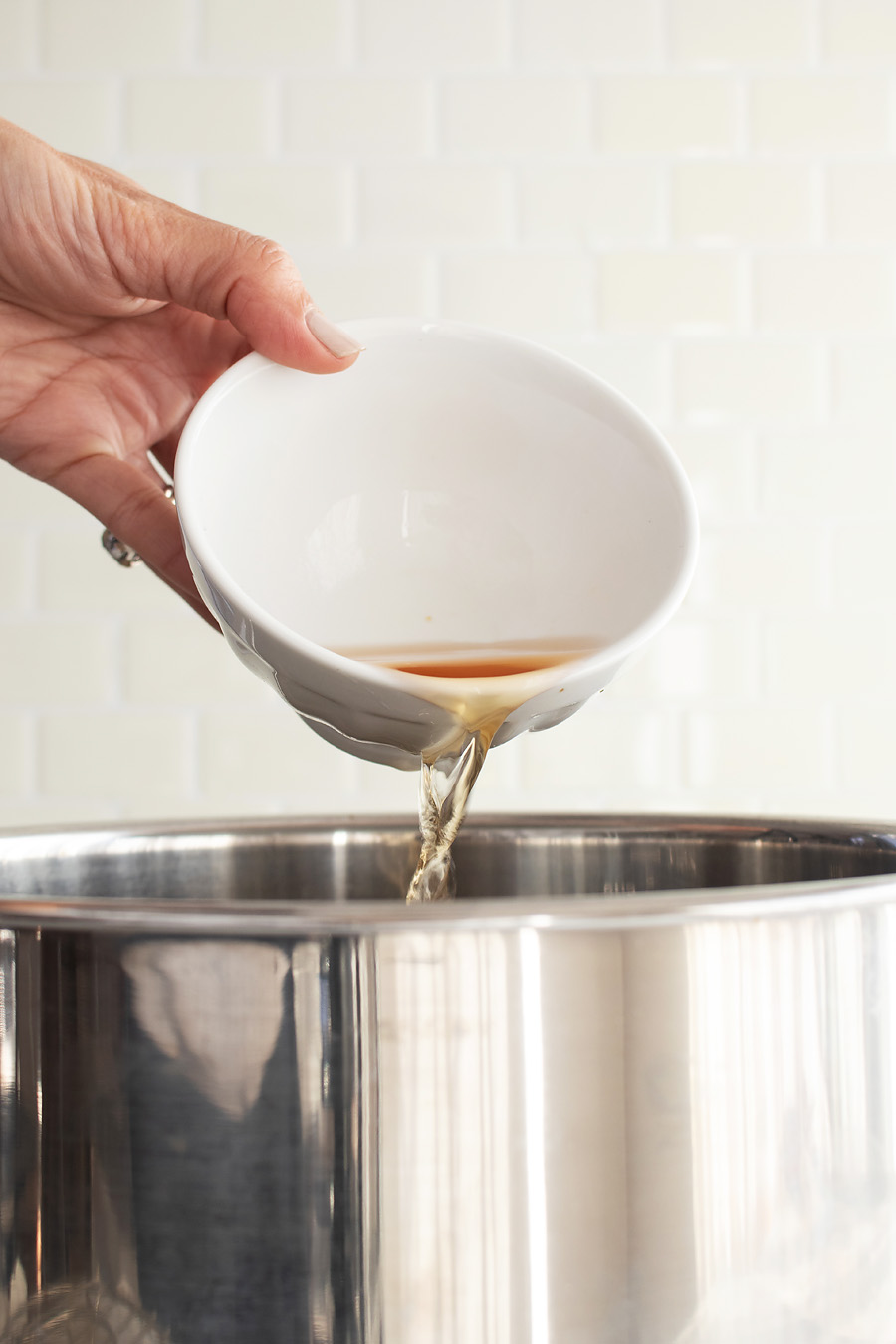 Optional additional ingredients
low-carb tacos
Mexican seasoning
Lime juice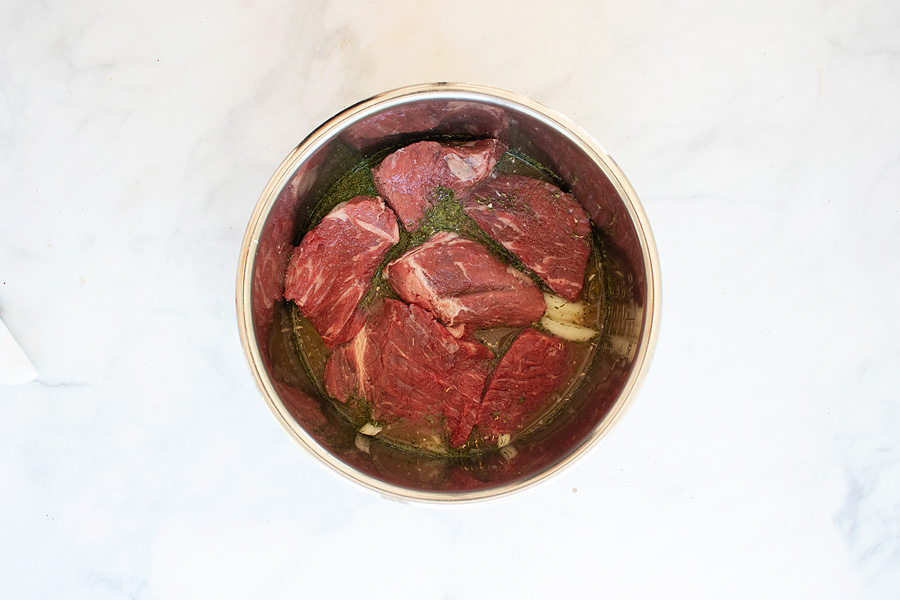 3 Health Benefits of Beef Barbacoa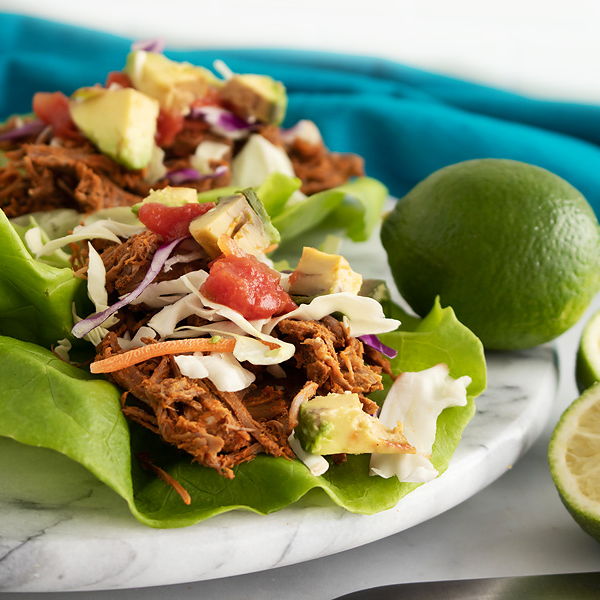 #1: Rich In Omega-3 Fatty Acids
Unlike its grain-fed counterpart, meat from grass-fed cows is a fantastic source of omega-3 fatty acids[*].
Getting omega-3 fats into your diet can be tricky, with the majority of polyunsaturated fats in the Western diet coming from omega-6 fatty acids. While the most well-known sources of omega-3's come from fish or algae, grass-fed beef offers an alternative way for you to get omega-3's into your diet.
Some health benefits associated with omega-3 fatty acids include; cognitive function, cardiovascular disease, cancer prevention, age-related macular degeneration, and inflammation[*].
#2: Enhances Heart Health
Avocado oil is a rich source of monounsaturated fats; in fact, about 70% of the fatty acid profile comes from the omega-9 fat oleic acid[*].
Much like omega-3 fatty acids, omega-9's are much less abundant in the food supply than omega-6 fats. However, unlike omega-3's, your body can actually produce omega-9's on its own.
However, getting your omega-9's through diet still provides benefits that can enhance your health. Particularly, heart health.
Research shows that oleic acid, which can be found in both olive oil and avocado oil, can reduce blood pressure and cholesterol levels — two key factors in the progression of heart disease[*][*].
#3: Protects Joints
This recipe doesn't call for your standard grocery store bullion cube. Instead, you'll be using bone broth — which is a rich source of gelatin. How does this relate to joint health?
Your joints are surrounded by cartilage, which helps to keep them flexible and mobile. Over time, the cartilage can wear down due to overuse of joints, or simply due to the aging process. This can result in joint pain and even osteoarthritis.
Therefore, to protect your joints, it's essential to keep your cartilage healthy and strong. One of the best ways to do this is to enhance the integrity of the protein collagen, which makes up a large part of cartilage.
Here's where bone broth comes in; gelatin from bone broth increases collagen synthesis in your joints, and therefore enhances the integrity of your joint health[*].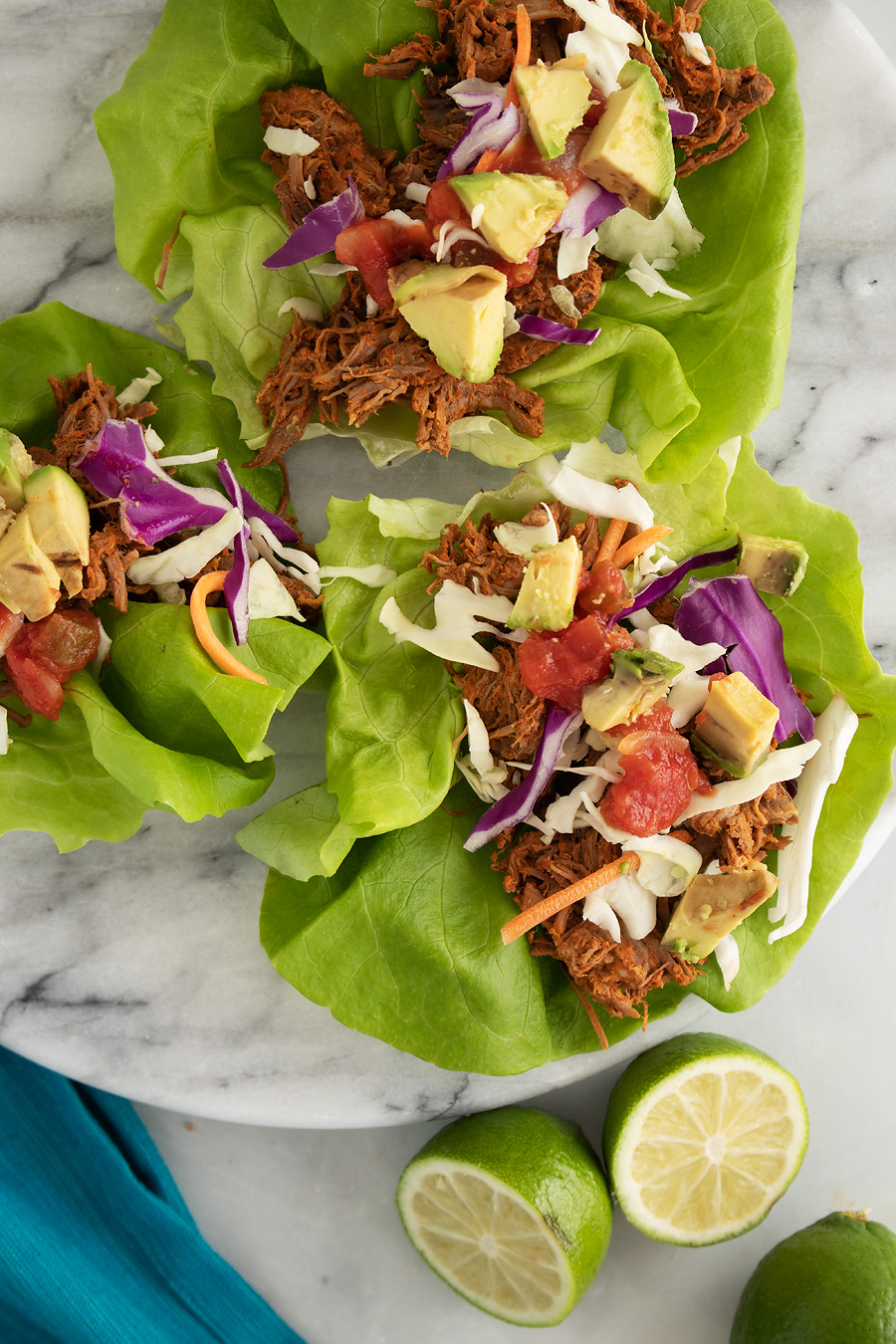 Print
Barbacoa Beef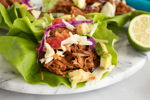 If you want to enjoy this beef barbacoa taco or burrito-style, grab some low-carb tortillas, sour cream, and guacamole and fill them with this flavorful shredded beef.
For even more flavor, top them with fresh lime juice and cilantro. If you don't have a crockpot, you could also use an instant pot, dutch oven, or pressure cooker. 
Author:
Cook Time:

8 hours

Total Time:

8 hours 20 minutes

Yield:

12

servings

1

x
Instructions
Preheat a large cast-iron skillet over high heat. Cut beef into 3" chunks.  Add oil to pan and sear meat on all sides. Transfer brisket to slow cooker.

Add remaining ingredients to slow cooker.  Cook on LOW for 8 hours (HIGH for 6 hours).  When cooking time is complete, shred meat. Serve with cauliflower rice or on a bed of lettuce.
Nutrition
Serving Size:

¼ cup

Calories:

494

Fat:

43g

Carbohydrates:

0g (Net: 0g)

Fiber:

0g

Protein:

26g