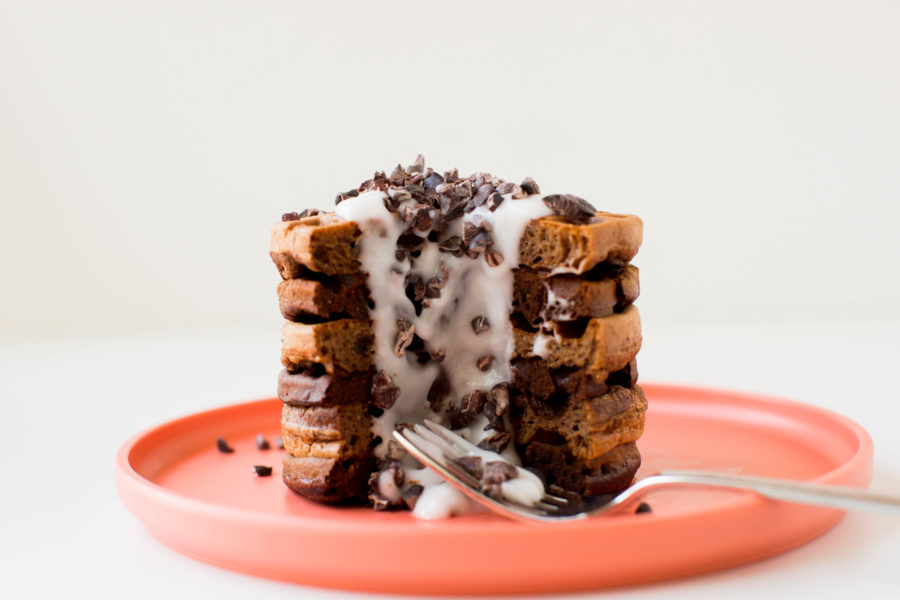 You know that mini waffle maker that sits in the back of your pantry getting no love? Its time to shine is finally upon us.
With the advent of chaffles, the internet is exploding with recipes from sweet to savory to everything in between.
Hop on the chaffle craze with these delicious keto chocolate waffles.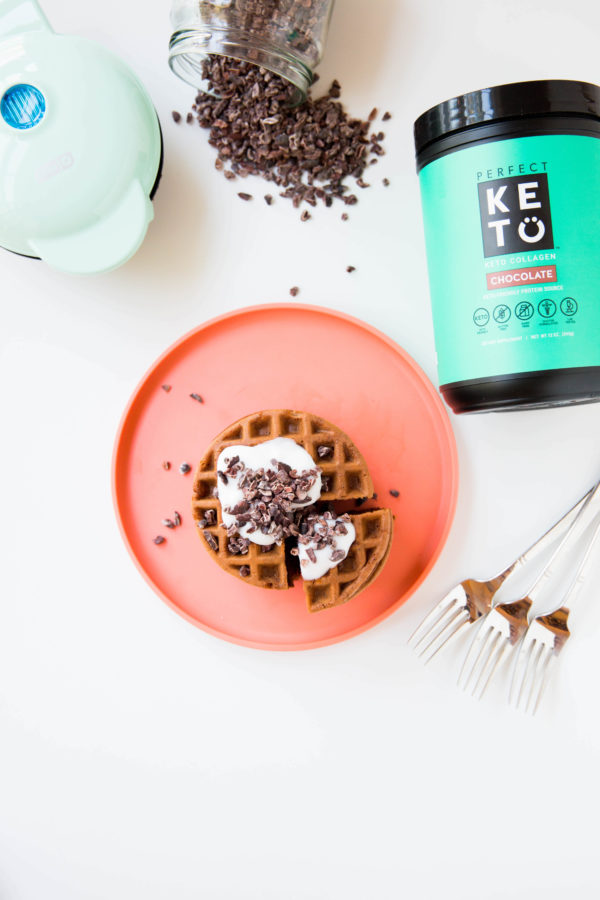 These low-carb chocolate chaffles are:
Crispy
Comforting
Sweet
Delicious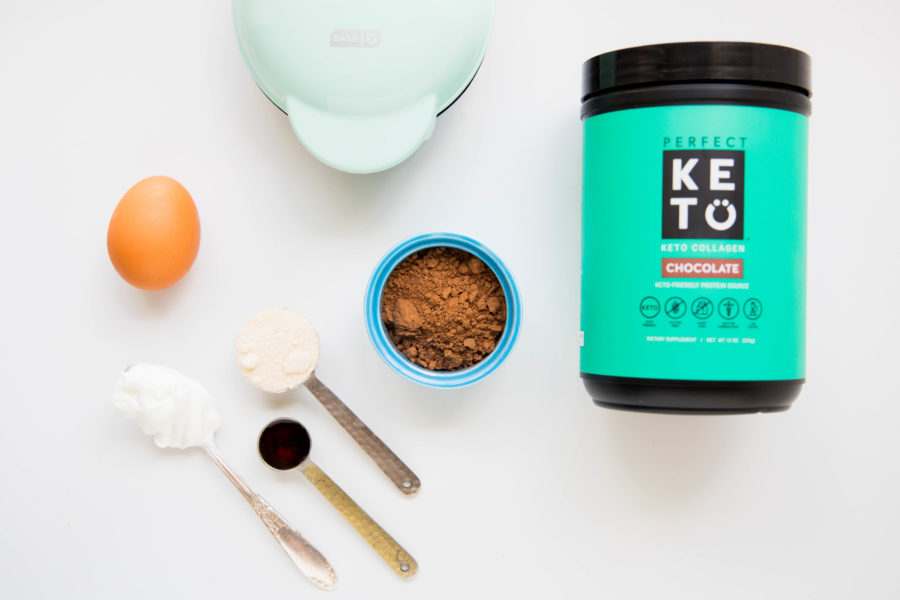 The main ingredients are: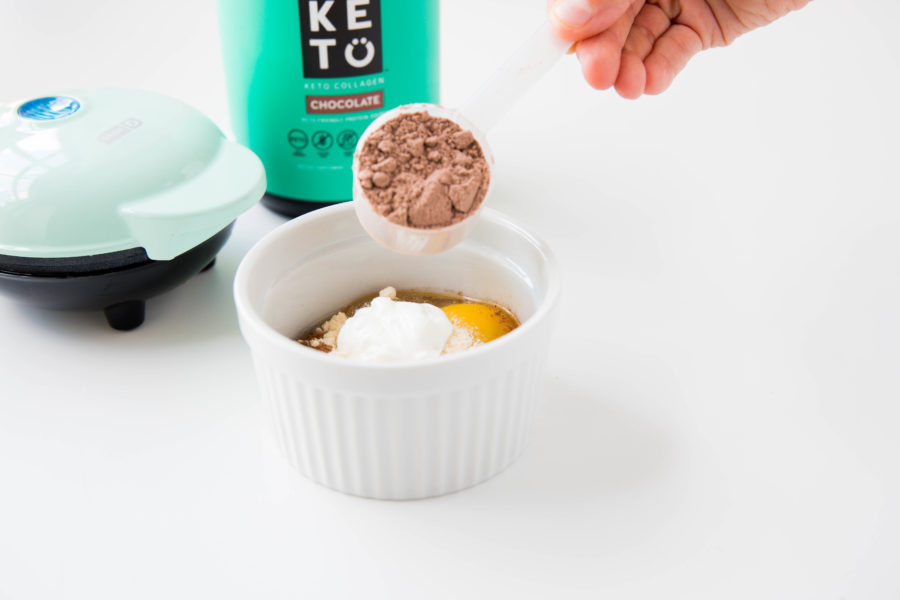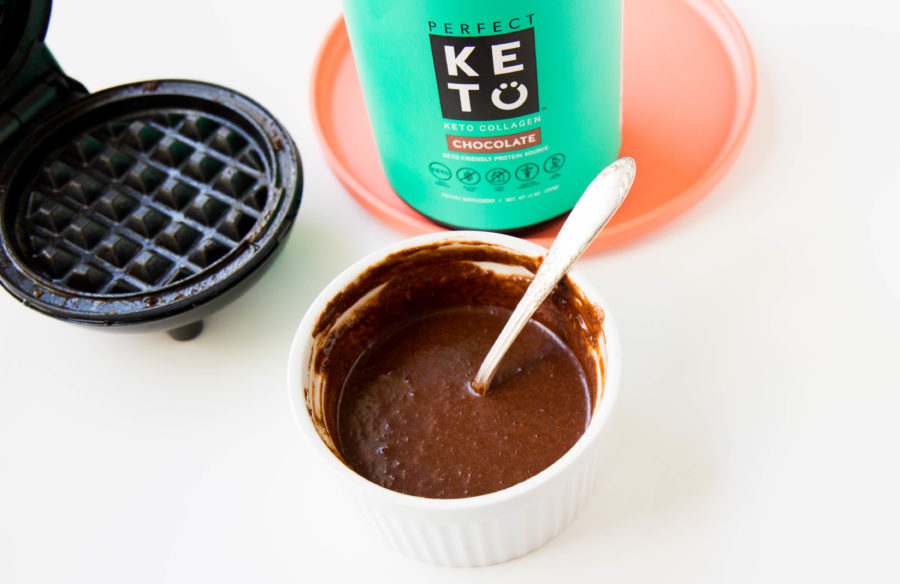 Optional additional ingredients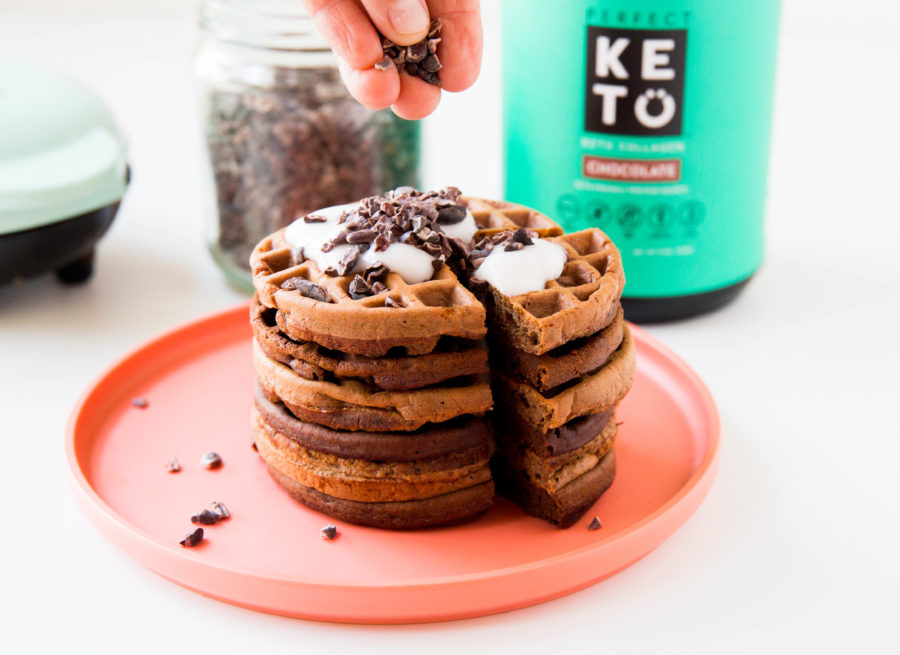 3 Health Benefits of These Keto Chocolate Chaffles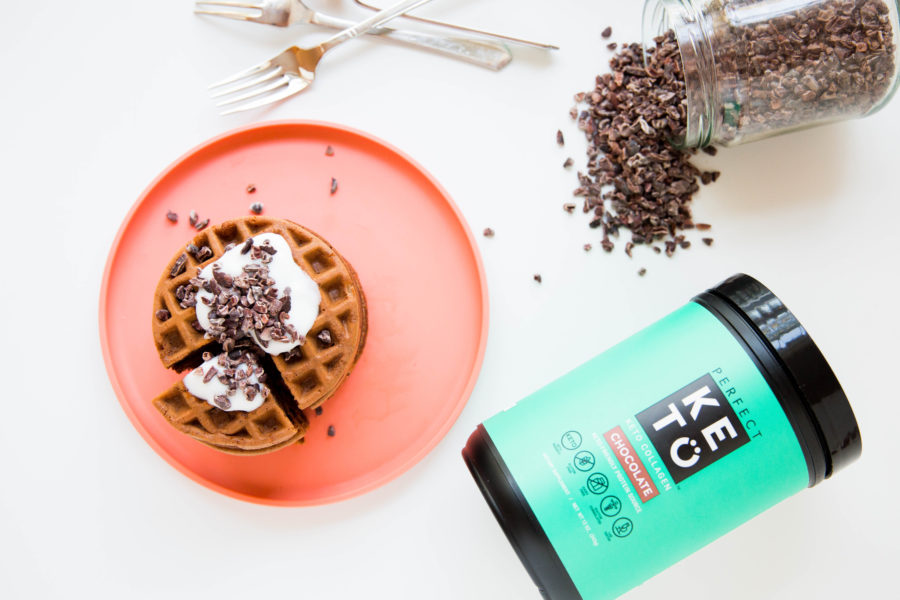 #1: Stabilizes Blood Sugar
If you're craving some sweet waffles, as one does, these chaffles will not only satisfy your sweet tooth, but they'll keep your blood sugar in check as well.
With ingredients like eggs and collagen powder replacing flour, you'll be getting plenty of satiating protein to keep you feeling satisfied[*].
And with monk fruit in place of table sugar, you'll not only skip the sugar crash, but you may even heighten your body's ability to utilize any glucose that's present[*].
So you can go ahead and indulge completely guilt-free, don't you love when that happens?
#2: Promotes Brain Function
Whatever you do, don't skimp out on the cocoa powder in this recipe. Aside from the rich chocolate flavor it provides, cocoa is also a fantastic source of antioxidants. Specifically, the polyphenol compounds known as flavanols.
Flavanols provide both antioxidant and anti-inflammatory support to your immune system and have an impact on both cognition and behavior.
Once consumed, flavanols accumulate in the regions of your brain that are involved in learning and memory. Research suggests that they enhance the production of neuroprotective proteins and promote brain connectivity. They also increase blood flow to your brain, allowing for the growth of new brain cells[*].
#3: Supports Joint Health
Collagen plays a crucial role in the connective tissue in your body. In fact, collagen is the primary protein that makes up your connective tissue.
While connective tissue can be found throughout your body, one of its most important functions is to protect your joints from damage. As you age, collagen production can decline; this reduction in collagen can often result in pain or injury to your joints.
Research shows, however, that supplementing with collagen may provide support to your joints and act as a treatment for joint-related issues like osteoarthritis.
Once you ingest collagen, it's absorbed into your body and accumulates in your cartilage. This stimulates an increase in the extracellular matrix (ECM) of your connective tissue and may provide relief for joint pain.
In fact, studies show that when patients with osteoarthritis supplement with collagen, they notice an improvement in joint pain and function[*].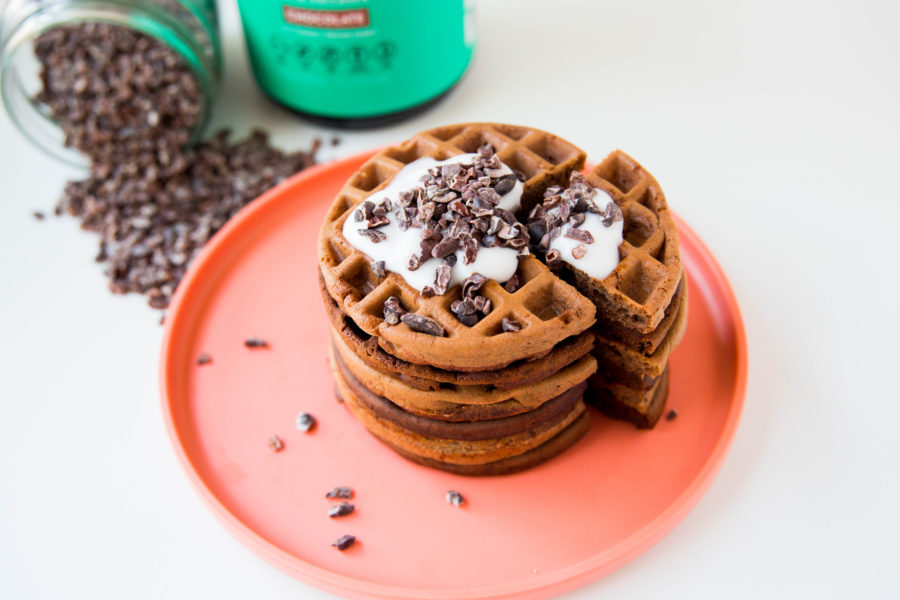 Print
Chocolate Chaffles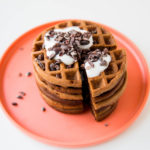 Low-carb waffles are always a hit.
This keto chaffle recipe can be made as a sweet and satisfying breakfast or jazzed up a bit as a keto dessert recipe. 
They're both sugar-free and gluten-free.
Author:
Total Time:

10 minutes

Yield:

3

chaffles

1

x
Instructions
Heat the mini waffle iron.

While the waffle iron is heating, mix all the ingredients in a medium-sized bowl until combined.

Spoon out mix onto the waffle maker and cook for 3-4 minutes, or until waffles are desired crispness.

Add desired toppings, such as plain coconut yogurt and cacao nibs.
Nutrition
Serving Size:

1 chaffle

Calories:

81.6

Fat:

5.2g

Carbohydrates:

3.2g Net: 1.4g

Fiber:

1.8g

Protein:

6.2g