If you're starting the keto diet, meal planning can seem quite intimidating. How do you know which recipes to choose? Which meals will help support your health and fitness goals?
To answer these questions, you'll need to create your macro meal planner — a meal plan created with set macro counts in mind.
While calorie intake still matters on a low-carb diet like the ketogenic diet, you'll need to pay special attention to counting macros when just starting out. Tracking your macros is the first step to shifting into ketosis, the primary goal of the keto diet.
In this guide, you'll learn about macros and why you need to track them (at least initially) to enter a fat-burning state. Then, you'll learn a few practical meal prep tips to implement and low-carb recipes to include in your macro meal planner.
What Are Macros?
If you're following a low-carb or keto diet, chances are you've heard the phrase, "Count your macros." But before you start meal planning according to your macro needs, here's a quick review of what macros are.
"Macros" is short for macronutrients. There are three macronutrients: protein, fat, and carbohydrates. Each macronutrient does specific functions in your body:
Protein: Protein is responsible for the structure, function, and regulation of the body's tissues and organs. Proteins are made up of amino acids, which help build muscle, regulate hormones, and boost athletic performance[*].
Fat: Dietary fat gives your body energy, supports cell growth, and regulates your body temperature. It also helps you absorb nutrients and regulates your hormones[*][*].
Why Do You Count Macros — Not Calories — on the Keto Diet?
Simply put, you need to track your macros to enter ketosis — at least when you're first starting out.
Your carb and fat intake play a crucial role in energy metabolism. Your body uses both carbohydrates and fat for energy, but when given a choice, your body will choose carbs (or glucose) every time.
Therefore, to transition to the fat-burning state known as ketosis, you need to restrict your carb intake and replace those calories with fat and protein[*].
Every human body is different, but generally on the keto diet your macros will look something like this:
Protein: 20-25% of your daily calories
Fat: 70-80% of your daily calories
Carbohydrates: 5-10% of your daily calories
How to Count Your Macros
When tracking your macros, you can scan nutrition labels or research foods on MyFitnessPal, Self Nutrition Data, or the USDA website to estimate your protein, fat, and carb intake. However, there's an easier — and more personalized — approach.
The macro estimates listed in the above section are estimates only. To get into ketosis, your macro intake will depend on your current body composition, activity level, and metabolism.
The Perfect Keto Macro Calculator takes into account your age, height, weight, gender, activity level, and BMI (body mass index), so you can tailor your macros to your unique needs and lifestyle.
Plus, you can tweak your numbers to account for your health goals. Eating at a calorie deficit, for example, may lead to weight loss. Meanwhile, significantly decreasing your carb intake could lead to a loss of body fat while preserving lean muscle mass.
Creating a Macro Meal Planner: Meal Prepping for Your Macros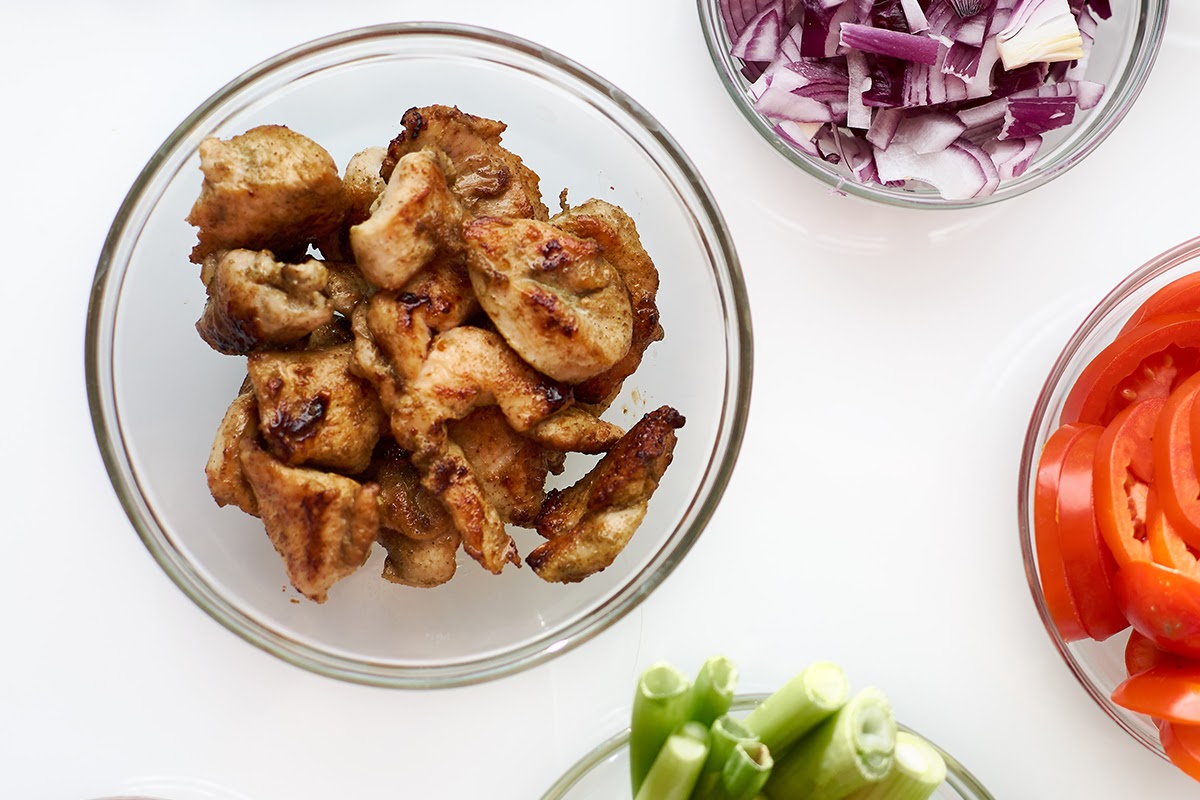 Once you calculate your macros with the free keto calculator, it's time to meal plan. Each week, set one day aside to select your recipes for the week, make a grocery list, and prep your meals.
Contrary to popular belief, meal prepping doesn't mean you have to spend 5-6 hours cooking each Sunday. Here are a few time-saving meal prep strategies to follow:
Only cook essential ingredients: Rather than cook meals in their entirety, prepare only basic ingredients that you'll eat during the week. For example, roast several chicken breasts, steam some veggies, or store various sauces in mason jars.
Get the chopping out of the way: You could easily "meal prep" without doing any actual cooking. Chop veggies, marinate your proteins, and portion out smoothie ingredients to make cooking easier throughout the week.
Do it all at once if that's better for you: If you don't want to think about cooking during your busy workweek, prepare everything for your weekly meals at once. Cook your recipes from start to finish, and store in meal prep containers in the fridge.
Create a Shopping List: Keto Diet Plan Recipe Ideas
Before you make a grocery list, you'll need to select your recipes for the week. Tally up the number of breakfasts, lunches, dinners, and snacks you'll need, taking into account social gatherings, work outings, or other events that will have you eating outside your home.
Once you know how many meals you need to prep, start selecting your recipes. Here are a few recipe ideas to get you going.
Keto Breakfast Ideas
Egg muffins, breakfast casseroles, and high-protein smoothies all make for easy grab-and-go morning meals. Here are a few favorite recipes to try:
Low-Carb Lunch Ideas
When organizing your macro meal planner, consider making lunch from leftovers — create hearty salads or "sandwiches" made with a grain-free bun. Here are a few recipes to work into your keto diet meal plan:
Keto Dinner Ideas
For dinner, be sure to get a balance of protein (don't worry about only grabbing lean protein, as with calorie-counting diets) and veggies. For side dishes, replace starchy sides like brown rice and sweet potatoes with leafy, green veggies, such as sauteed spinach, roasted Brussels, and green beans tossed in olive oil.
Keto Snacks and Desserts
If it fits your macros, the occasional treat is fine while following a macro diet like keto. Here are a few desserts and snacks to tantalize your taste buds and keep your health goals intact.
Create a Macro Meal Planner to Help Enter Ketosis
To enter ketosis, you'll need to track your macros. Macros include protein, fat, and carbohydrates, and you'll need to significantly restrict your carb intake (while increasing your fat and protein intake) to transition into a fat-burning state.
The Perfect Keto macro calculator can help you determine your specific macro needs, according to your body composition, activity level, and body weight goals.
Once you know your macro needs, you can choose your meals for the week, compose your shopping list, and create a fun and creative weekly macro meal planner.
Lucky for you, Perfect Keto has plenty of low-carb recipes for breakfast, lunch, and dinner already on this website. Plus, each dish contains the carb, fat, and protein breakdown at the bottom of the recipe, making it easy for you to track your macros.
All you need is a simple calculator (pro tip: save a weekly Excel spreadsheet on your desktop) to tally up your macros for the week. Visit the Perfect Keto recipe library to start meal planning for your macros today.