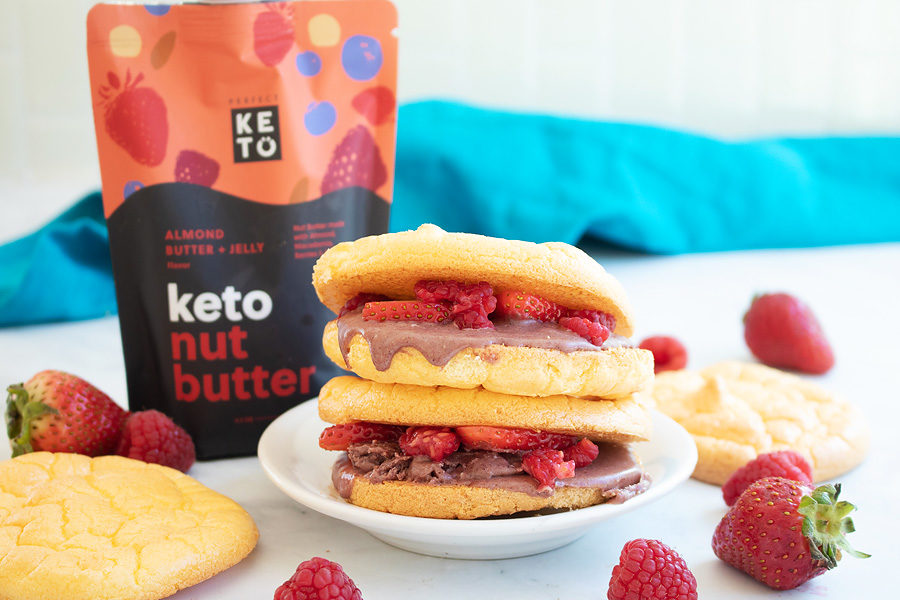 Everyone loves a classic PB&J; the only problem is — peanut butter isn't always the best choice when it comes to nut butters. Not to mention the fact that traditional peanut butter and jelly sandwiches are loaded with carbs and sugar.
Even if you use whole-grain bread, you'll go far beyond your carb allotment for the day on keto.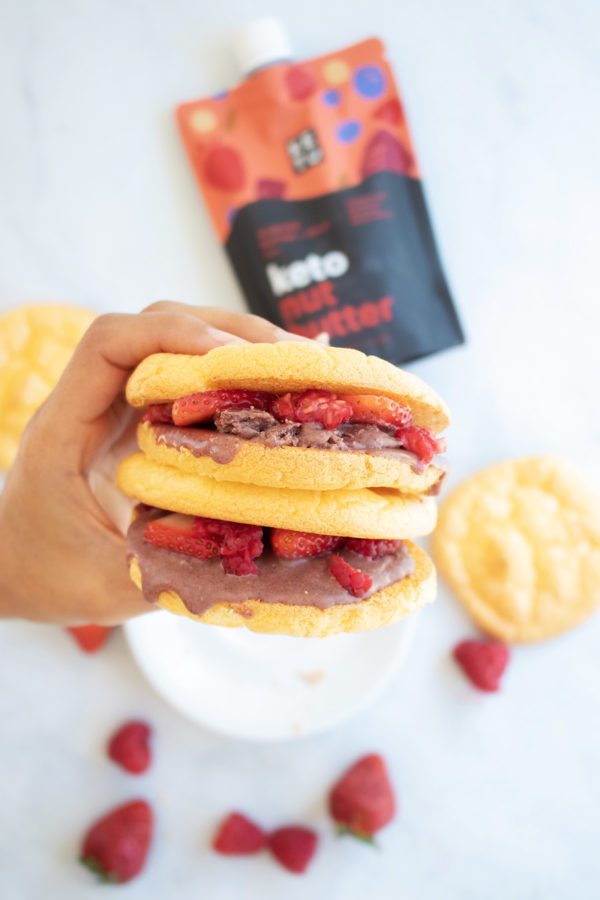 This fresh low-carb twist in a classic allows for a keto-friendly sandwich that's just as tasty and satisfying as the original.
And yes, you can still cut off the crust.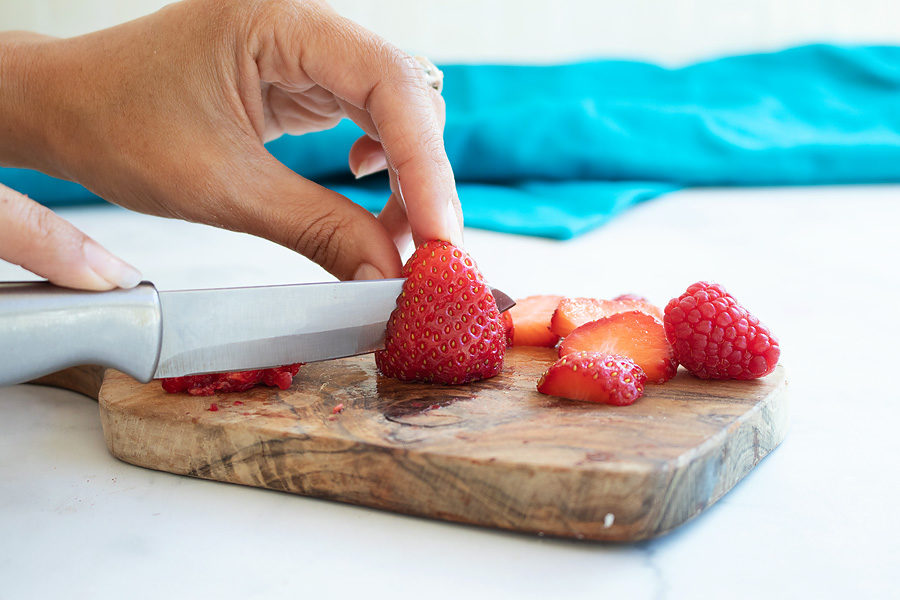 This AB&J sandwich is:
Sweet
Comforting
Satisfying
Flavorful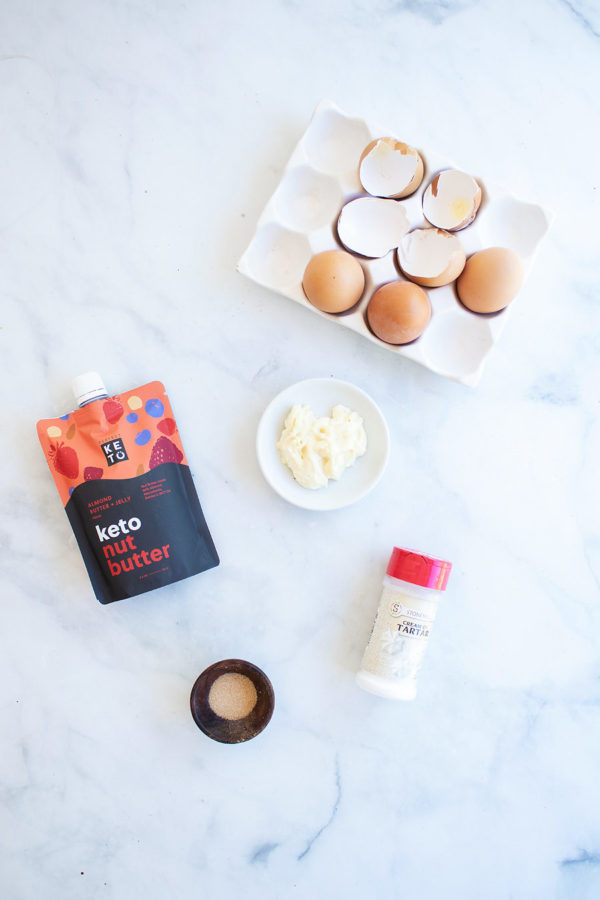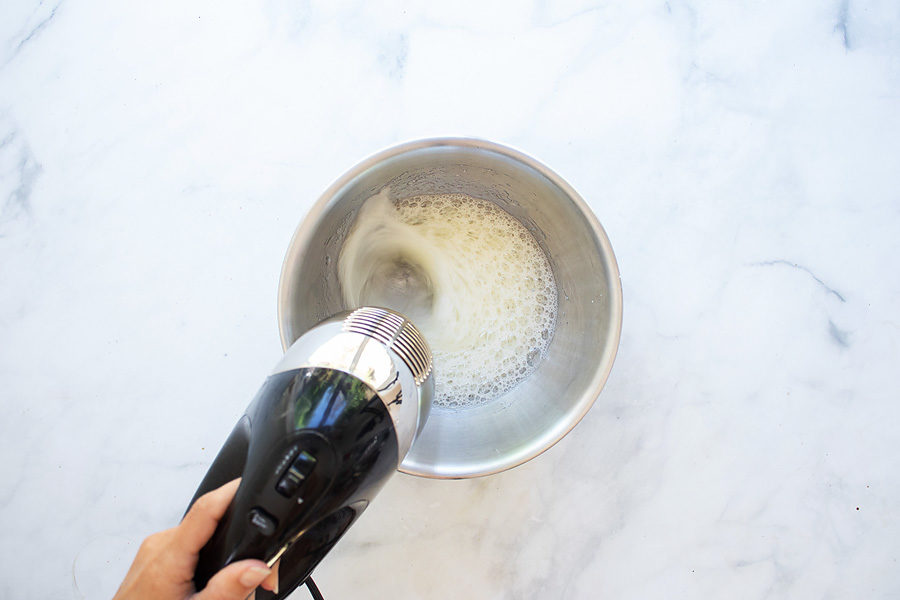 The main ingredients are: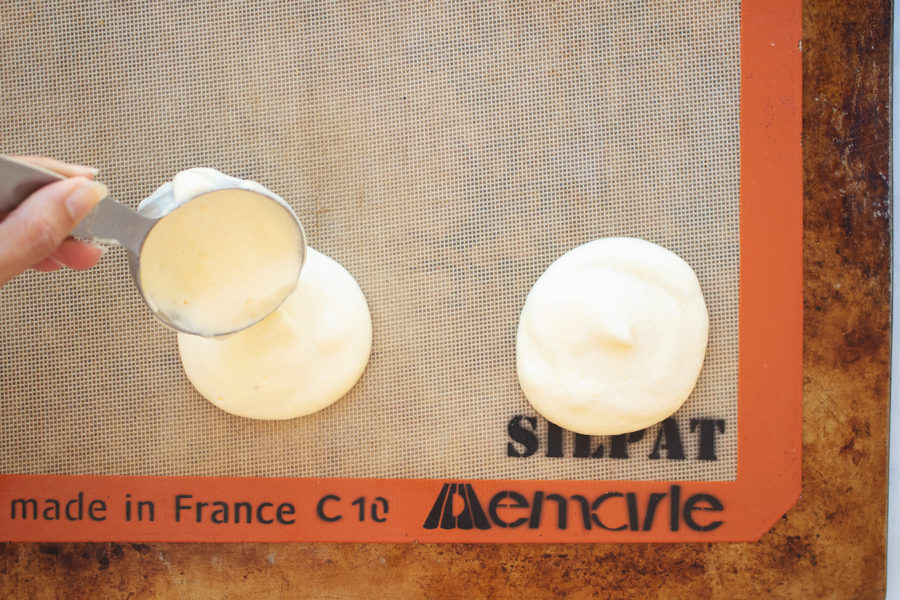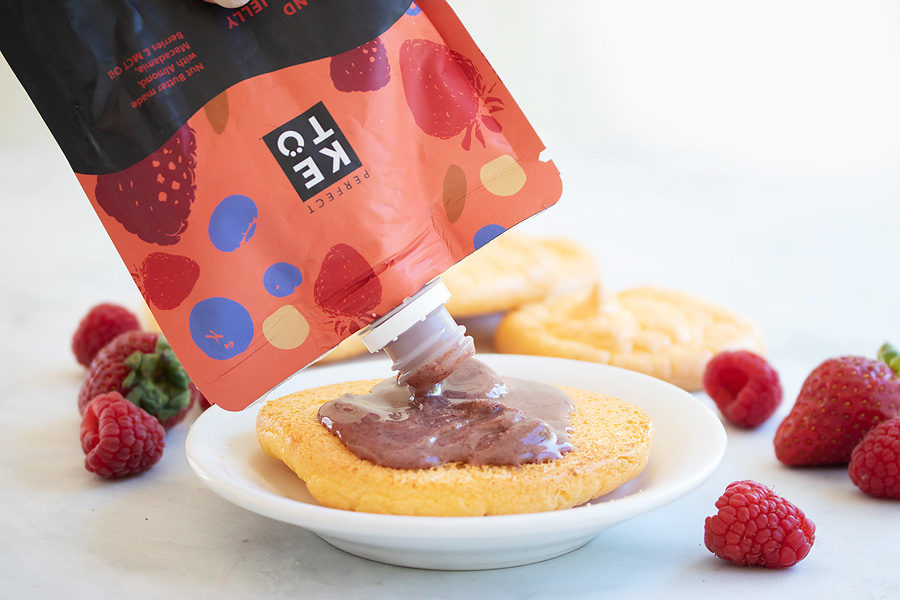 3 Health Benefits of AB&J Sandwiches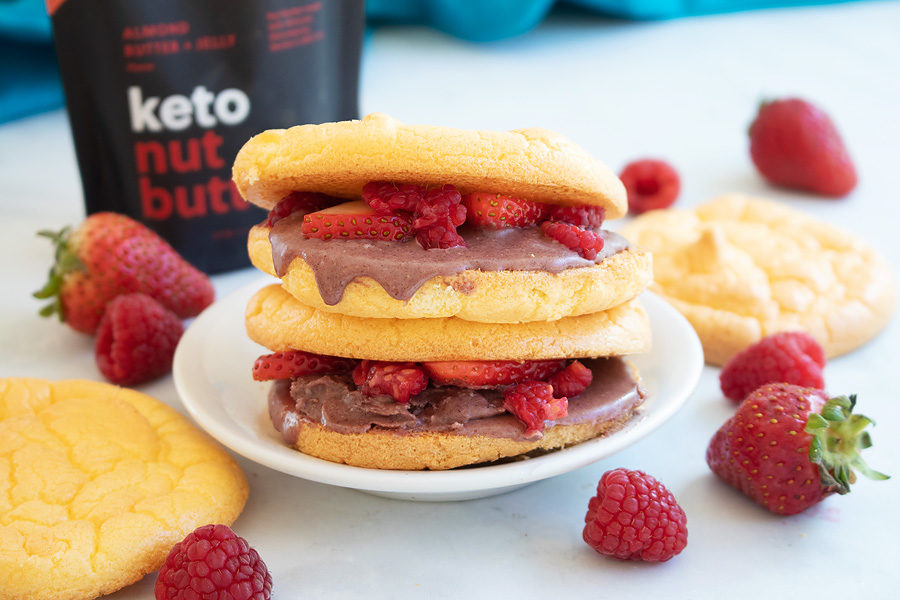 #1: Balances Blood Sugar
The AB&J nut butter used in this recipe is made from a base of almond butter. Almonds are a great source of magnesium, which has been well studied for its blood sugar lowering benefits.
Magnesium depletion is commonly associated with poorly controlled diabetes. This is found particularly in those with coronary disease or neuropathy[*].
Research shows, however, that supplementing with magnesium can restore levels and positively affect insulin sensitivity as well as metabolic control[*].
Even if you don't have diabetes, research shows that magnesium supplementation can improve insulin resistance — potentially preventing the onset of type 2 diabetes[*].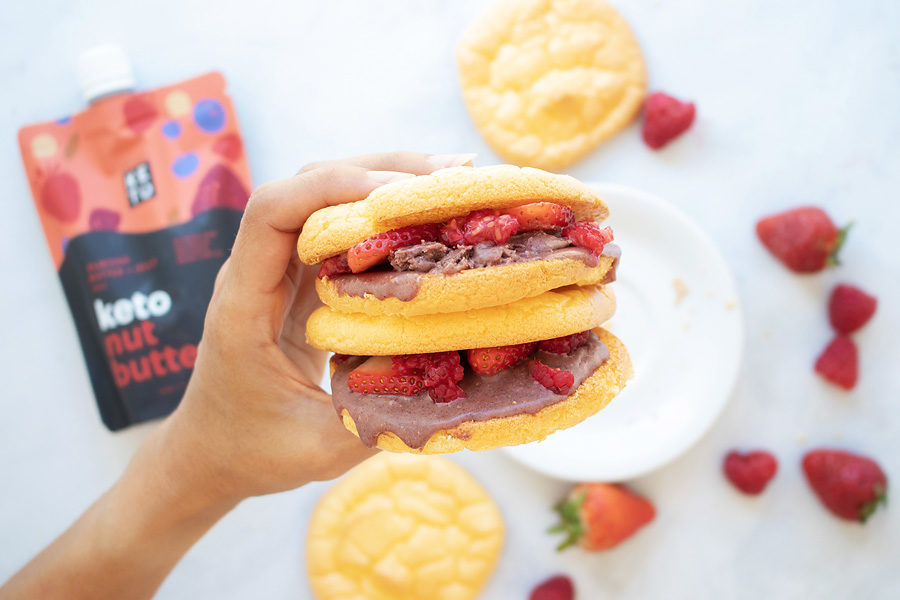 #2: Antioxidant-Rich
This recipe uses monk fruit as a sweetener, which not only keeps the carbs low but also provides an excellent source of antioxidants
Antioxidants serve a crucial role in the balance of oxidative stress in your body. While oxidation is a normal process, you need antioxidants to keep things under control. The antioxidants on monk fruit have been shown to help protect against DNA oxidative damage[*].
Damage from free-radicals is a significant source of inflammation in your body, so keeping antioxidants high can help protect against a number of inflammatory diseases[*].
#3: Supports Brain Health
Choline is a nutrient that's essential for brain health. It plays a myriad of roles in your body, including the production of signaling molecules and cell membranes, as well as the synthesis of neurotransmitters.
A deficiency in choline is thought to have an impact on several diseases such as liver disease, atherosclerosis, and neurological disorders[*].
Recent research into choline's effect on the brain even supports its role in the prevention and possible treatment of Alzheimer's disease. It not only helps to clear the brain of debris but also participates in the transformation of homocysteine to methionine — creating a healthier intermediate[*].
Print
AB&J Sandwiches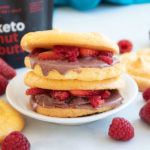 Are you ready for some gluten-free, keto-friendly AB&J sandwiches? 
Prep your bread ahead of time to make things easier, or have it fresh for a truly delightful experience. 
If you want to make it crunchy, you can add some chopped almonds or macadamia nuts.
Author:
Prep Time:

10 minutes

Total Time:

40 minutes

Yield:

4

sandwiches

1

x
Instructions
Preheat oven to 300℉ and line two baking sheets with parchment paper.

Carefully separate egg whites from yolks. Place whites in one bowl and yolks in another.

In the bowl of egg yolks add cream cheese, monk fruit, salt and mix together with a hand mixer until well-combined.

In the bowl of egg whites, add cream of tartar. Using a hand mixer, mix together at high speed until stiff peaks form.

Pouring slowly, use a spatula or spoon to add yolk mixture to egg whites and carefully fold in until there are no white streaks.

Spoon mixture on to prepared baking sheet about ½ to ¾ inches tall and about 5 inches apart.

Bake in the oven on middle rack for 30 minutes, until tops are lightly golden brown.  Remove from oven and let cool completely.

Slather with Perfect Keto Almond Butter & Jelly.

Enjoy.
Nutrition
Serving Size:

1 sandwich

Calories:

196

Fat:

16g

Carbohydrates:

4g (Net: 2g)

Fiber:

2g

Protein:

8g