What do celery, carrots, crackers, nachos and pita bread all have in common?
They all serve as popular food choices to go with the topic of discussion today — hummus.
Hummus is a thick dip or spread that originated in the Middle East and it's made from cooked and mashed chickpeas (or other beans) blended with tahini paste (mashed sesame seeds), olive oil, salt, garlic and a little bit of lemon juice.
While it's still popular in the Middle East (being served at almost every meal), hummus is now one of the most consumed middle eastern foods in the United States.
Sadly, traditional hummus is not keto-friendly — but that doesn't mean you have to give up this delicious dip in your low carb diet.
Let's break down why hummus is a no-no on keto and what you can do about it:
Why Hummus Not Keto-Friendly?
Unprocessed hummus may have beneficial micronutrients, but it's still a high carb food made with legumes — which we recommend you avoid on keto.
If you ate about six tablespoons of traditional hummus throughout your day as a snack, that comes out to around 150 total calories including:
8.5  grams of healthy fats
12.5 grams of carbs

5.5 grams of fiber
7 grams of net carbs

7 grams of protein
Seven grams of net carbs — although it may not seem like a lot — could kick you out of a ketogenic state if you were already close to your carb limit for the day. This is bad news for people trying to reap the benefits of ketosis.
The best way to consume hummus while still maintaining a ketogenic state is by making your own. You can use a few key low carb ingredients to make keto-approved hummus (seriously):
3 Low Carb Hummus Substitutes
What is the best low carb hummus recipe that is easy to make, keeps you in ketosis, and gives you health benefits? Well, there are exactly 3:
#1: Cauliflower Hummus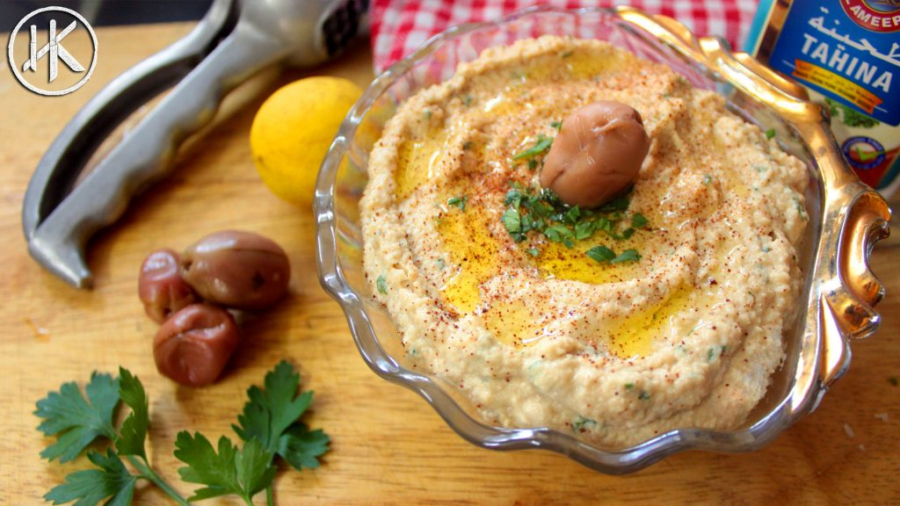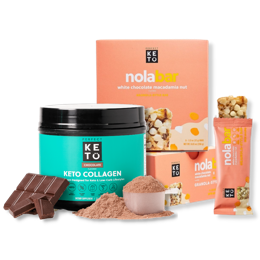 Browse our curated collection of fan-favorites and discover your new favorite snack or supplement.
Shop Best Sellers
Image: Keto Hummus
If you've been following a low carb or ketogenic diet for a while, chances are you've had your share of cauliflower. Whether used as an alternative to mashed potatoes, rice or pizza crust, it's a go-to for anyone looking to reduce their total carb intake, and it's no different with cauliflower hummus.
Some of the health benefits of cauliflower include:
Fights inflammation
Decreases your risk for heart disease
Improves digestive health
May improve some hormonal imbalances
Helps maintains good eye health
Try this Keto Hummus recipe when you want to use up your cauliflower.
Making this dairy free and gluten free roasted cauliflower hummus is relatively simple and takes less than 30 minutes total.
The macronutrients of this cauliflower hummus recipe include:
110 calories per serving size
8.5 grams of fat
6 grams of carbs
2.5 grams of protein
This makes it a perfectly acceptable sub to include if your goals are weight loss or finding gluten-free, keto recipes in general.
#2: Avocado Hummus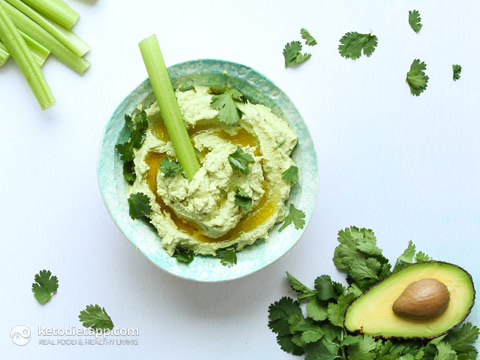 Image: Keto Avocado Hummus
One of the most popular foods in a ketogenic diet is avocado. The list of things you can make this avo is endless: guacamole, avocado brownies, salsa, salad dressings and more. Now you can add avocado hummus to the list.
Why is avocado such a great low carb food? It contains key micronutrients including vitamin B5, vitamin B6, vitamin C, vitamin K, vitamin E, folate, potassium and small amounts of magnesium, manganese, copper, iron, zinc, riboflavin, niacin and phosphorus.
They're also an extremely rich source of fatty acids, oleic acid in particular. Oleic acid helps to reduce blood pressure, fight free radical damage and prevent type 2 diabetes.
Make this Keto Avocado Hummus recipe when you need to boost your fats.
This particular recipe serves up to eight people and contains 171 calories per serving. One serving includes:
17 grams of fat
4.5 grams of carbs

3 grams of fiber
1.5 grams of net carbs

2.5 grams of protein
If you don't have avocado or cauliflower handy, try the next recipe:
#3: Almond Hummus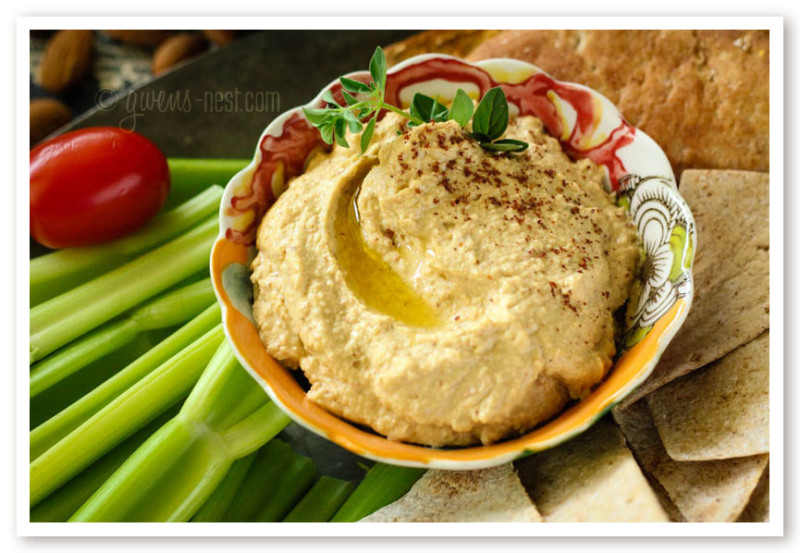 Image: Almond Low Carb Hummus
Nuts are a popular snacks in any low carb, high fat diet, and almonds are usually at the top.
Almonds are a favorite because they can be made into almond milk, almond flour and other high fat, low carb foods and substitute.
Now you can make almond-based cauliflower too.
Whip up this Almond Hummus when you need a substitute that tastes exactly like traditional hummus.
What's the nutrition info on this dip? This recipe makes up four servings with 191 calories per serving, including:
20 grams of fat
2.5 grams of carbs
1 gram of fiber
1.5 grams of net carbs
2.5 grams of protein
With a small total carbohydrate count like this one, you'll be sure to stay keto.
Enjoy Hummus On Keto
These hummus substitutes are perfect for a low carb or ketogenic diet, but being low in carbs isn't their only benefit.
All these alternatives are incredibly good for you thanks to their healthy fats and whole-food ingredients.
So when you're looking for that perfect low carb dip for your next get-together, don't stress about going over your carb count. With these low carb substitutes, all you need is a few simple ingredients to create the perfect dish.