Eighteen months ago, Alison was struggling with her health.
"I was overweight," she says. "I didn't feel comfortable in my own body, was not in charge of my own health, and was feeling depressed about it all."
It wasn't just the physical limitation of being overweight; Alison struggled with her confidence as well. Eventually, she decided to make a change and try a keto diet.

"I was very interested in changing my own lifestyle…I knew it was all up to me and no one else."
"After so many mornings of not being able to find an outfit that fit right or looked right, and learning about the keto lifestyle from some family members, I was very interested in changing my own lifestyle."
Alison had some extra motivation (and support) from her soon-to-be husband, too.
"I got engaged and wanted to like how I was going to look in my wedding photos. I knew it was all up to me and no one else."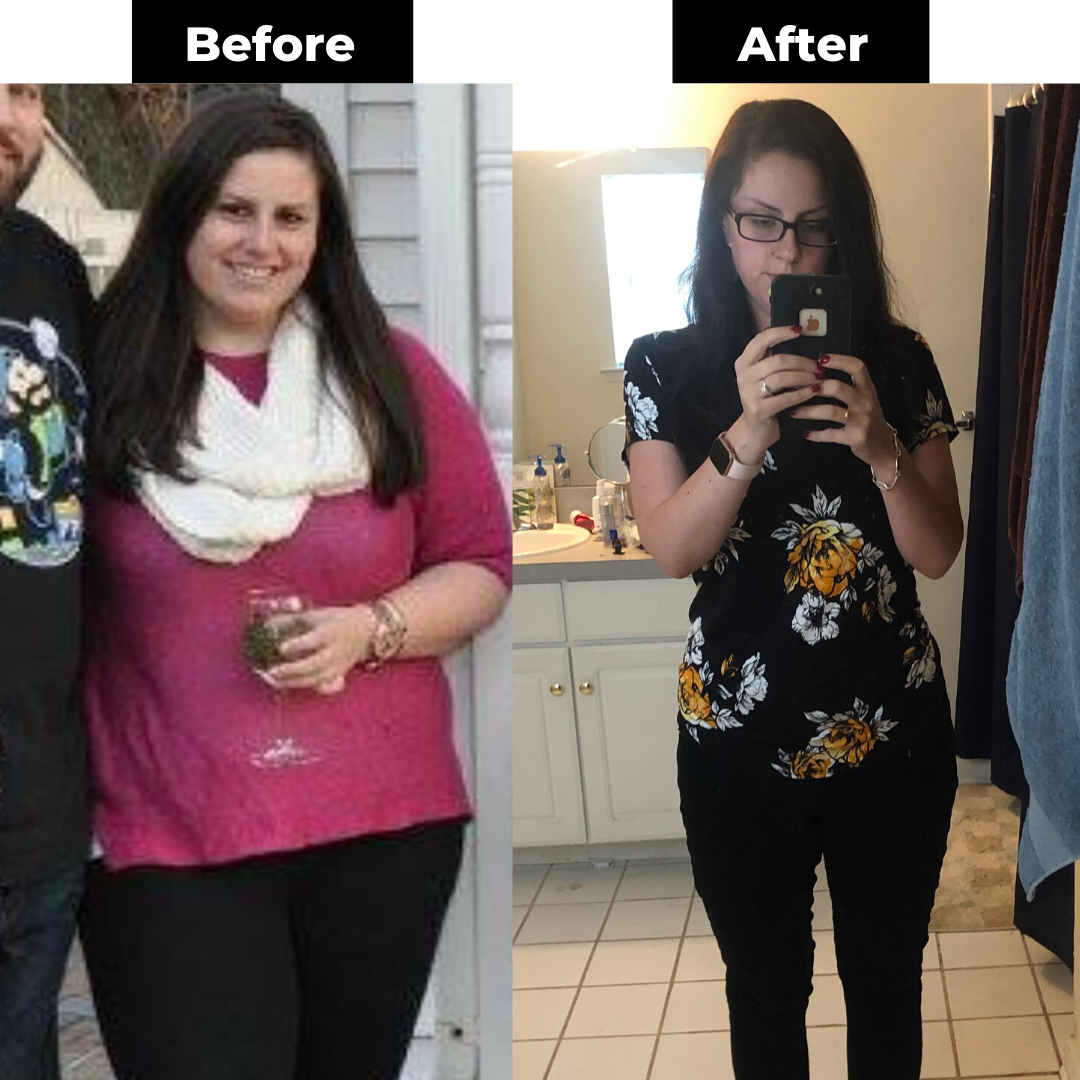 Alison's Keto Success Story
Alison's determination paid off — after 18 months of eating keto, she's lost all her extra weight and is fit, happy, and healthy.
"After finding so many people who found success with keto, I knew I had to try it for myself," she says. "Once I started, I was hooked. The food is delicious."
Alison was a bit intimidated by working out — she didn't have much experience in the gym — but she quickly realized that she didn't have to exercise to lose weight.
"It's not completely necessary to work out to achieve your desired results. I didn't know how to work out, and just eating foods on this diet really helped me achieve my goal weight. And then some!"

"Once I [started seeing] results, I was not going to do anything to jeopardize my success."
Of course, with so much weight loss, Alison has seen major changes in her body.
"My clothes fit better, my legs no longer rub together when I walk. I've seen other positive body improvements, too."
But the changes aren't just physical. Alison has gained new knowledge and respect for nutrition.
"I've learned more about health and nutrition doing keto than I ever learned in school or other forms of learning," she says. "I know how my body works now and what makes me feel good, and what makes me feel bad. I feel more energetic and focused."
Perhaps most important of all, Alison has learned that she can achieve extraordinary things when she puts her mind to them.
"It was less of a challenge to resist all those foods once I started seeing results. For keto to work, you have to make a commitment. And once I saw it work, I was not going to do anything to jeopardize my success."
Alison has used a few Perfect Keto products during her transformation.
"[Perfect Keto products] made keto so easy! And enjoyable.  I love the collagen protein powder and MCT oil powder in my morning keto coffee. It tastes SO good and makes me feel so empowered and focused. The keto bars were life changing. An on-the-go snack that not only tastes good, but includes healthy ingredients perfect for keto macros. And you keep coming out with new flavors which are always so exciting."
Alison, a huge congratulations on all your health gains! Your story inspires us to keep doing what we do, and we're so glad we could help support your keto success.
Have a story to share? Fill out this form and look out for your keto success story on our blog and social media.
Keto Success Stories are shared by our readers and customers in their own words. The keto diet and any nutrition advice found on this blog are not meant as a medical intervention, advice, or diagnosis. If you're interested in trying a new diet, supplement, or lifestyle change, please speak with your doctor or another qualified healthcare provider. As with any diet or lifestyle protocol, individual results may vary.