It seems like every season there's a new kid on the block when it comes to coffee drink flavors.
Of course, you've got your classic pumpkin spice, peppermint, and caramel. These are always crowd-pleasers.
But then comes along something wild, like a double chocolate chip frappuccino, a white chocolate mocha, or cinnamon dolce.
What's a keto dieter to do amongst the chaos of coffee drink options? The answer: make your own.
It doesn't matter if it's a latte, frappe, or a smoothie — most coffee shop beverages aren't going to help you out in the ketone department.
But you're human, and just like everyone else you deserve a little coffee treat every now and then.
This keto-friendly double chocolate nut butter frappuccino is like a cross between a brownie and peanut butter cup ice cream.
You won't find this gem on your Starbucks secret menu.
This delicious drink is:
Sweet
Satisfying
Filling
Flavorful
The main ingredients are:
Optional additional ingredients
Sugar-free mocha sauce
Sugar-free hazelnut syrup
Espresso
3 Health Benefits of This Double Chocolate Nut Butter Frappuccino
#1: Supports Heart Health
Nuts are known to be a heart-healthy food, but macadamia nuts may be a cut above other nuts when it comes to heart supportive qualities.
These nuts are rich in a type of fat called oleic acid, which is a type of monounsaturated fat (MUFA). MUFAs behave differently in your body than saturated and polyunsaturated (PUFA) fats.
While all types of fats are valuable, MUFAs are especially supportive to your heart.
In one study, researchers gave a group of men with high cholesterol macadamia nuts for four weeks, and then measured their blood markers.
Aside from its cholesterol-lowering effect, the men consuming macadamia nuts demonstrated a reduction in oxidative stress markers, reductions in inflammatory markers, as well as lowered markers for blood clotting[*].
#2: Boosts Metabolism
Coffee can certainly boost your physical and mental energy, but it may also have a boosting effect on your metabolism.
When researchers studied the effect that caffeine has on energy expenditure, they found significant increases in energy burning at standard doses — i.e. one cup of coffee[*].
What's more, it seems that the energy source of choice for caffeine is your fat stores. When researchers aimed to determine the role of caffeine and metabolism, they found that caffeine intake helps to mobilize your fat.
By tapping into your stored fat, the caffeine has energy to work with, and you get to burn off some of that excess fat.
However, not all fat that's mobilized is used for energy. While a good amount (up to 34%) is used for fuel, the rest can be recycled[*].
#3: Fights Inflammation
Inflammation is at the root of many Western diseases.
While this natural immune response can be protective in moderation, when it gets out of control, the systems in your body stop behaving properly.
Consuming an anti-inflammatory diet is one of the best ways to get ahead of inflammation, and the keto diet may be one of the most anti-inflammatory diets out there.
The reason for this? Ketones.
Ketones, especially the ketone body beta-hydroxybutyrate (BHB), are excellent anti-inflammatory compounds. Research shows that BHB can inhibit an inflammatory pathway in your body that's responsible for a number of inflammatory diseases called NLRP3 inflammasome.
By inhibiting this pathway, ketones may be able to stop inflammatory processes in their tracts[*].
Double Chocolate Nut Butter Frappuccino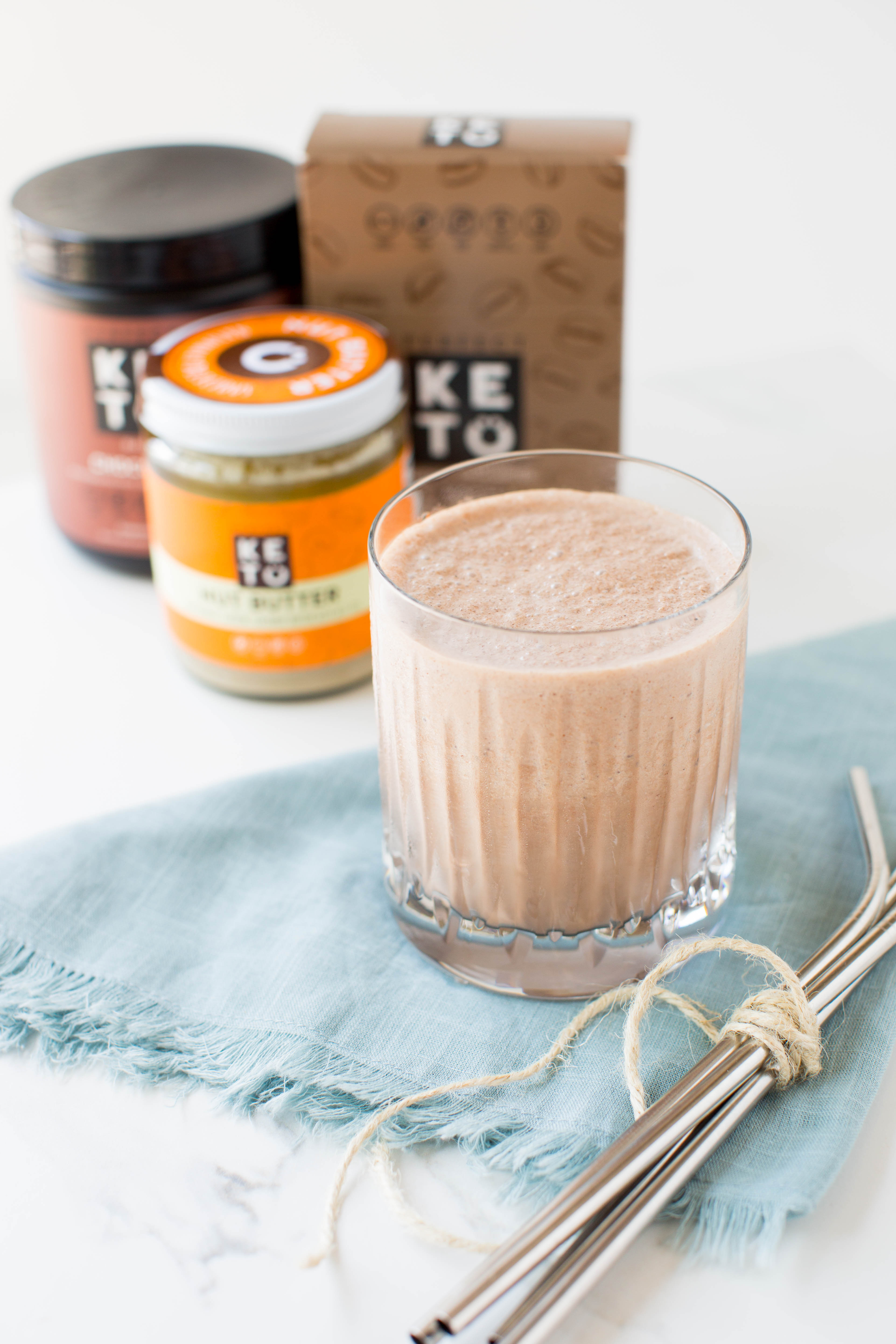 You can think of your days of ordering a mocha frappuccino with skim milk as ancient history.
And you can put down that pumpkin spice latte as well; today you're your own barista.
Easy recipes that keep you satisfied is one of the keys to a balanced ketogenic diet. And that goes for drinks and treats as well.
With a prep time of only five minutes and a carb count of two carbs per serving, this frappuccino fits the bill.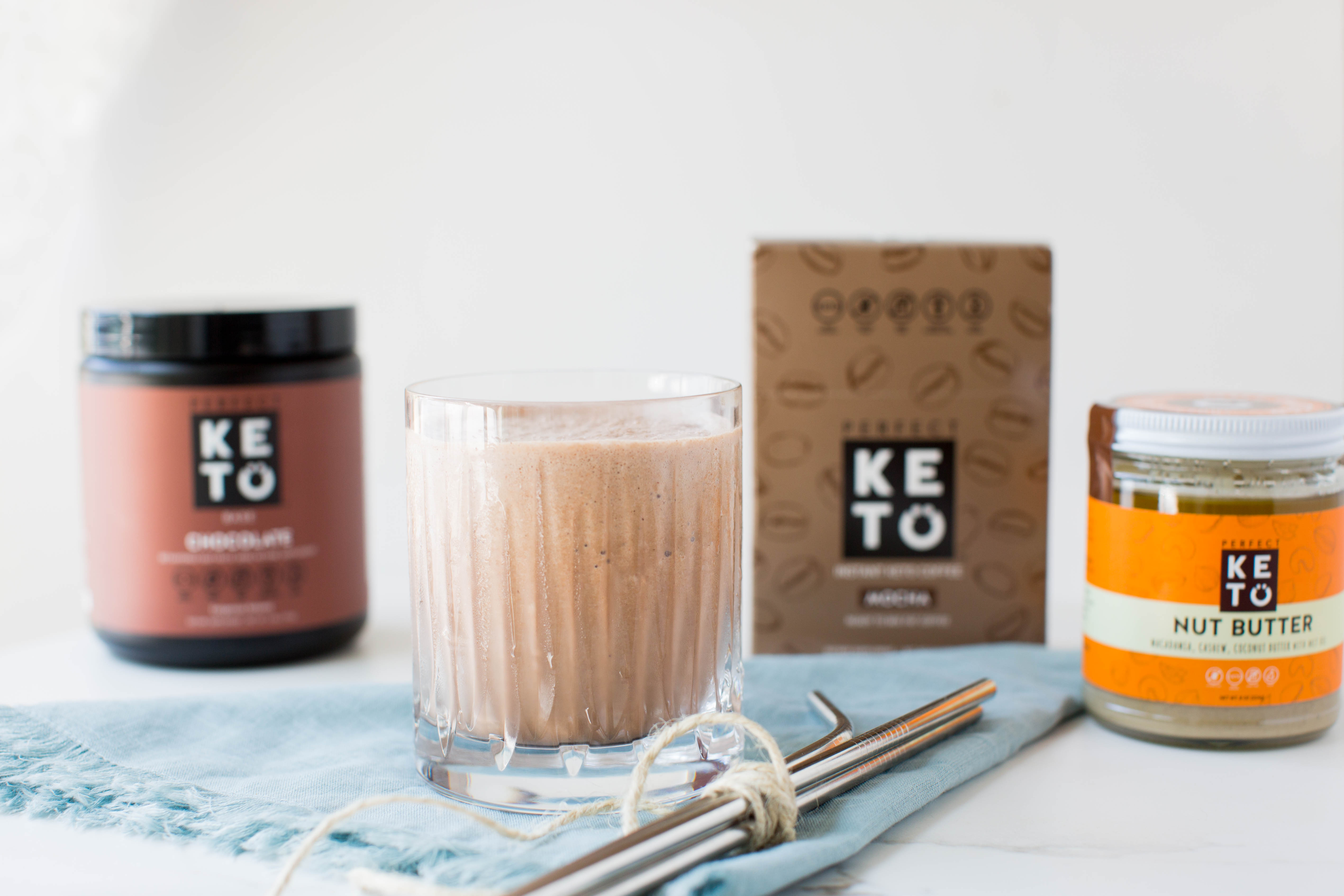 Print
Double Chocolate Nut Butter Frappuccino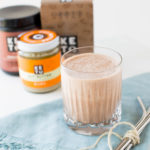 Try finding a double chocolate nut butter frappuccino at your Starbucks. This delicious drink offers a rich mocha ice cream flavor with an espresso finish.
Author:
Total Time:

5 minutes

Yield:

2

frappuccinos

1

x
Instructions
Add everything to a high-speed blender, blending until well-combined.

Evenly divide into two glasses and enjoy!
Nutrition
Serving Size:

1 frappuccino

Calories:

302.5

Fat:

30.5g

Carbohydrates:

6.5g (2g)

Fiber:

4.5g

Protein:

3.5g
Keywords: Double Chocolate Nut Butter Frappuccino