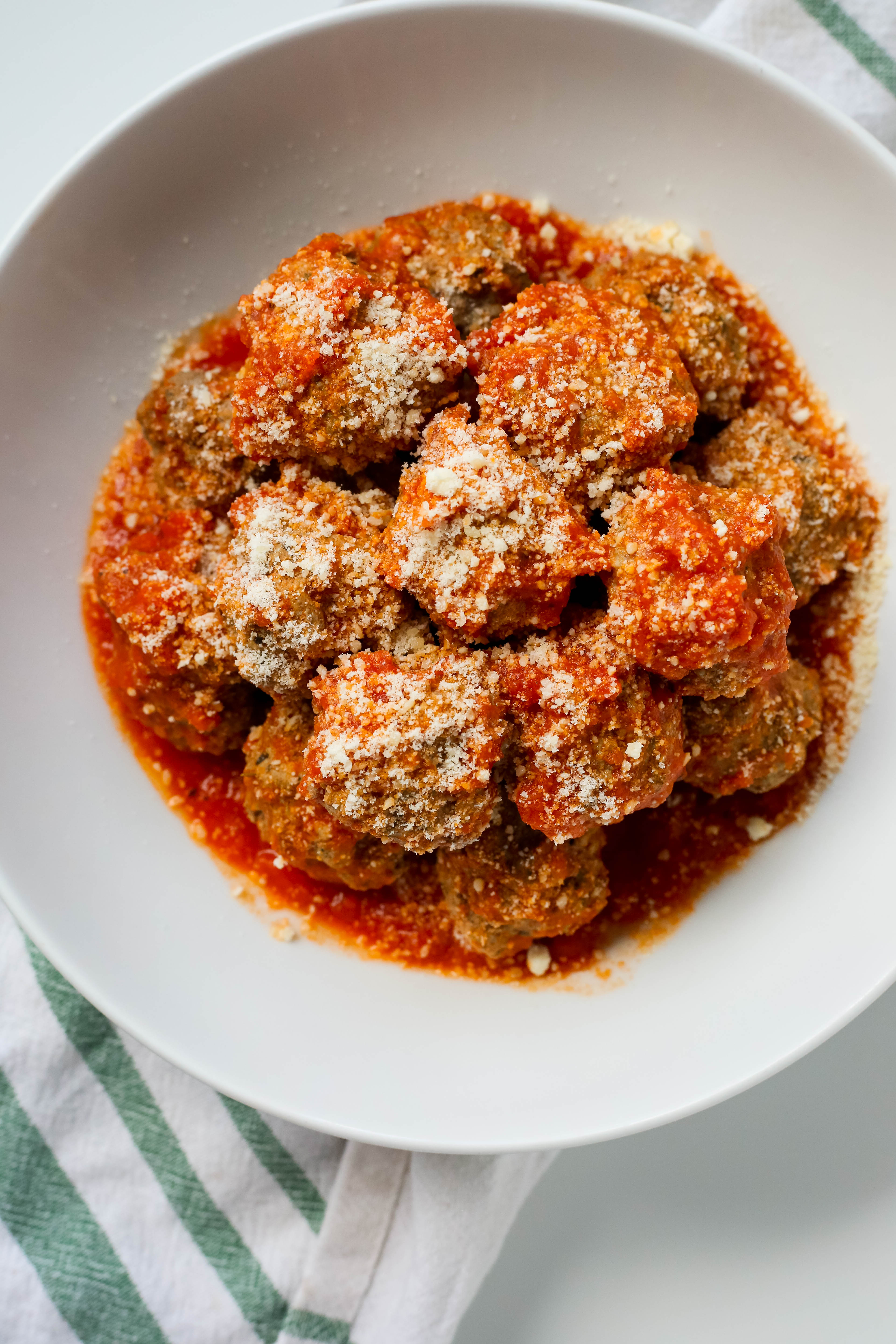 For most people, Italian meatballs with spaghetti sauce clocks in as one of their favorite comfort foods. While traditionally, this recipe would require panko breadcrumbs, this gluten-free version cuts those carbs right out.
And of course, pressure cooking makes the entire affair simple and efficient — without compromising on the flavor.
You can serve these meatballs as your main dish, or plate them up as an appetizer with your sauce of choice.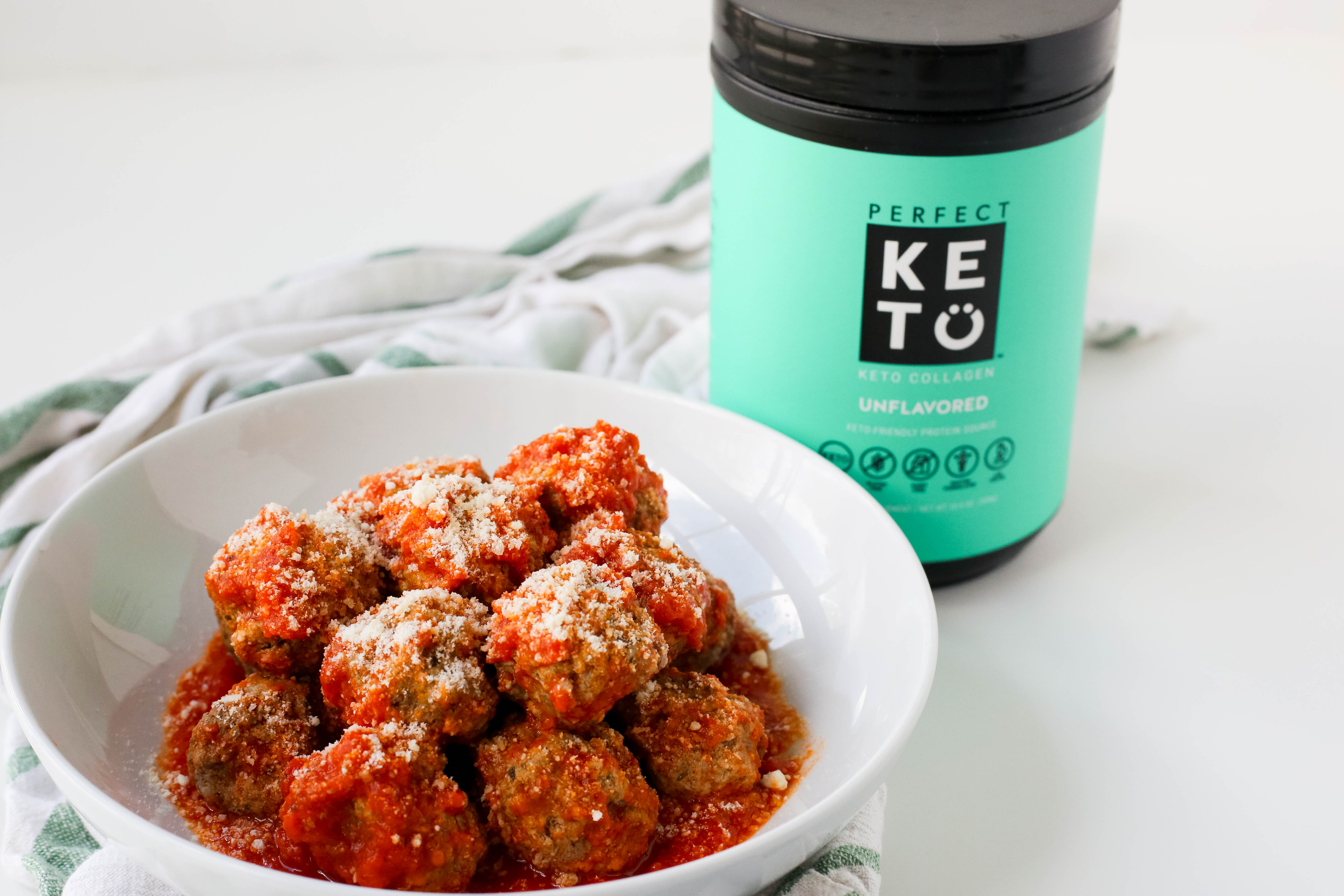 This pressure cooker meatball recipe is:
Juicy
Savory
Rich
Satisfying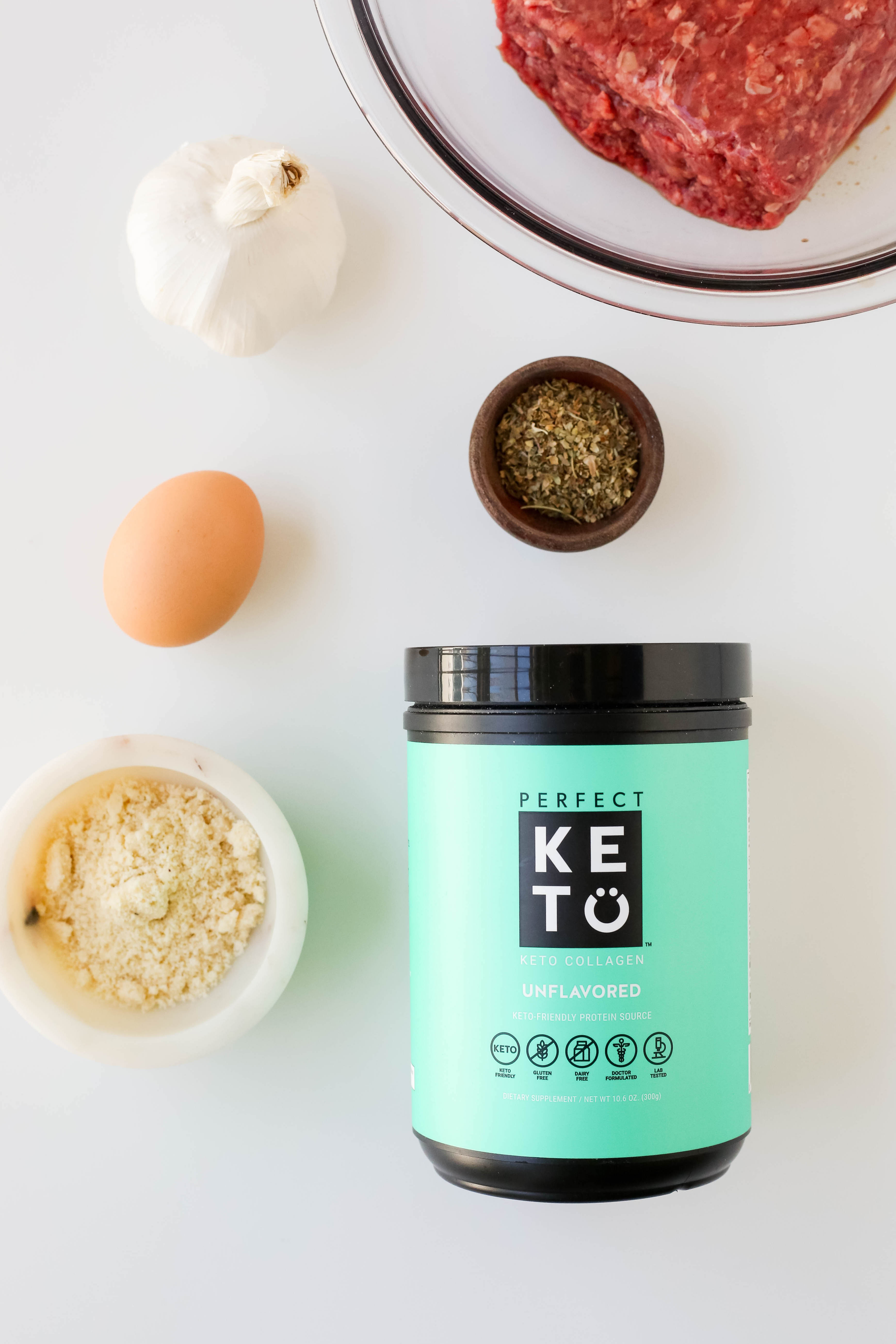 The main ingredients are:
Optional additional ingredients:
Health Benefits of Instant Pot Meatballs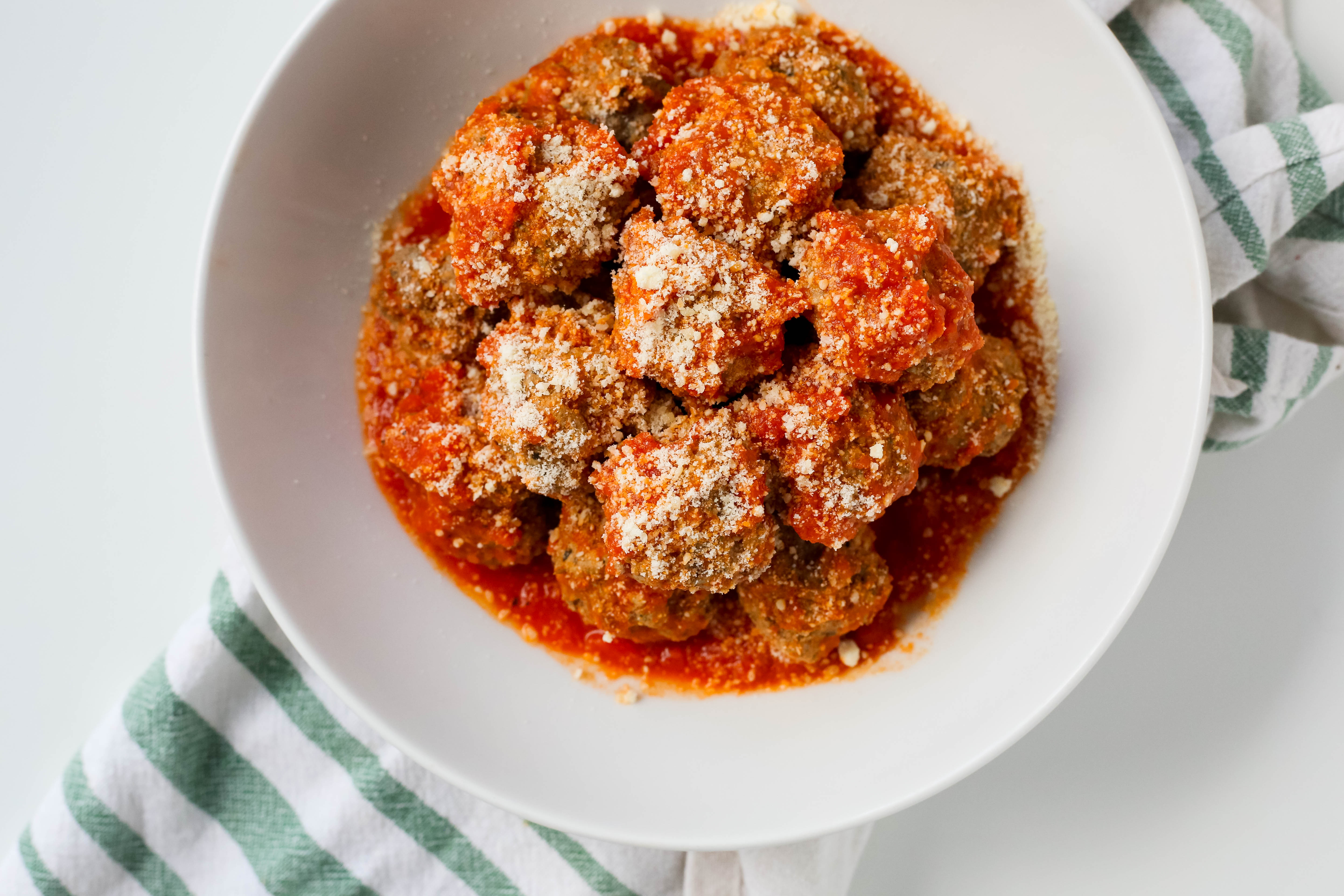 High-Quality Protein
These aren't your average meatballs made with run-of-the-mill ground beef, oh no — these meatballs come packed with the highest quality beef you can find. Grass-fed organic beef is higher in both CLA and omega-3 fatty acids, two nutrients known to support cognitive health among many other biological processes[*][*].
Collagen Support
Collagen is the most abundant protein found in your body and plays a crucial role in the health of your connective tissue. You may be wondering why this recipe calls for collagen and put plain and simple, it improves not only the protein content, but it's just an all-around supportive nutrient — so why not?
Research shows that adding collagen to your diet can support skin health, joint health, and may even improve gut health[*][*][*].
How To Serve Your Meatballs
Meatballs are nothing if not versatile, with an almost unending list of ways you can serve them. Here are some of the most popular low-carb variations:
You can serve your meatballs with the classic Italian marinara sauce (or low-carb tomato sauce), but if you want to mix it up, you can also do a garlic-butter sauce, olive oil, pesto sauce, low-carb sweet and sour sauce, or Swedish meatballs sauce.
As a main course option, these meatballs work great on top of a heap of spaghetti squash. Spaghetti squash is not only very similar in texture to angel hair pasta, but it's incredibly low-carb.
Another option for low-carb pasta is spiralized zucchini. You can either spiralize the zucchini yourself or buy it already spiralized at the store.
If you don't want to make a whole meal out of meatballs, you can also serve them plain and simple as an appetizer. Just stick a toothpick in each meatball and pair it with your sauce of choice.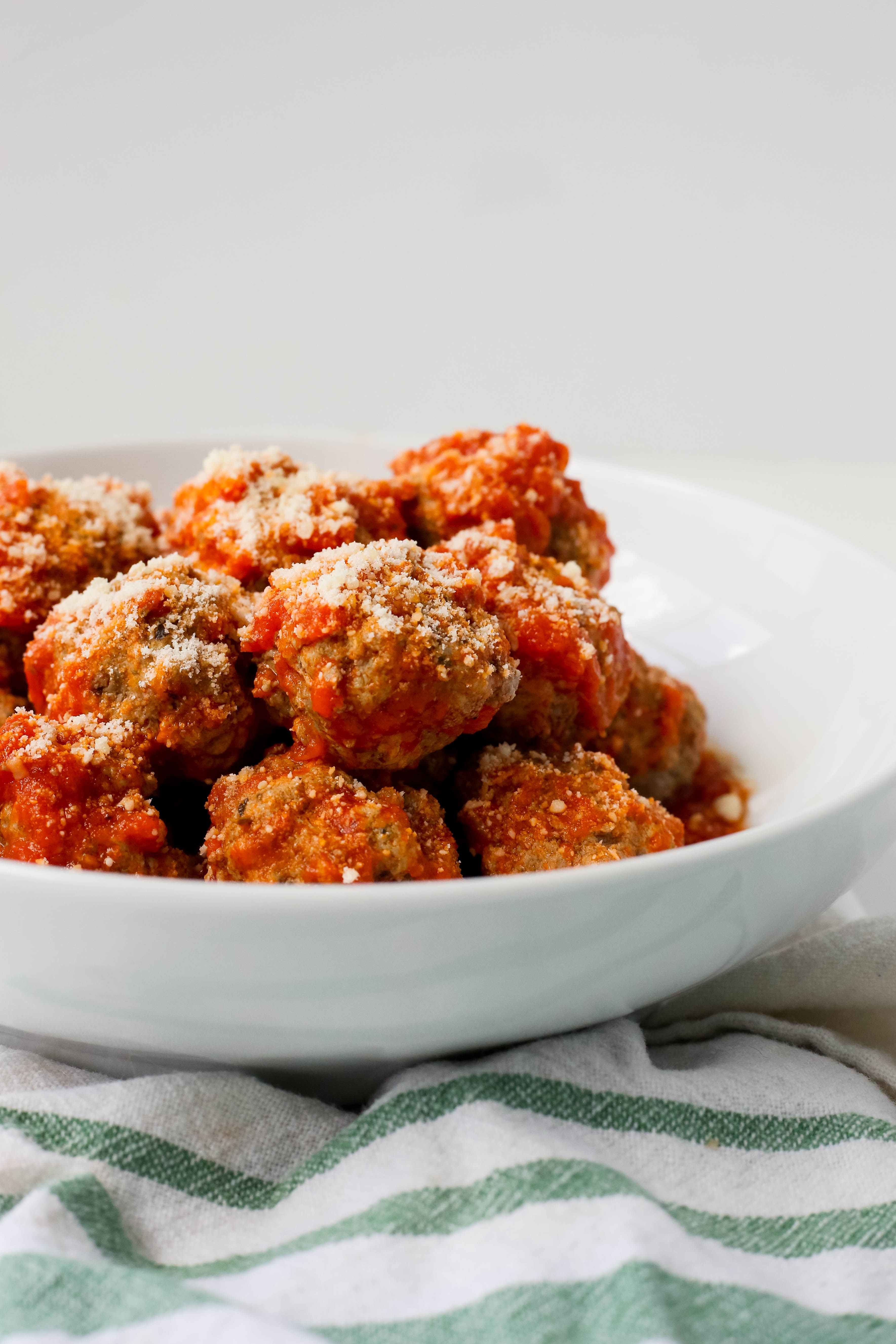 Tips For Instant Pot Meatballs
If you aren't a big fan of beef, you can switch up the protein source for these meatballs — ground turkey and ground pork work great.
Freeze any leftover meatballs that you have; you can even cook in bulk with the intention of having enough meatballs to reheat. Frozen meatballs should stay good in the freezer for at least a month or two.
If you want to add even more flavor and texture to your meatballs, try incorporating some mozzarella cheese into the mix. This will give you an extra creamy, chewy meatball.
Love spices? Try adding in some red pepper to the mix, or any other spice that you like for that matter.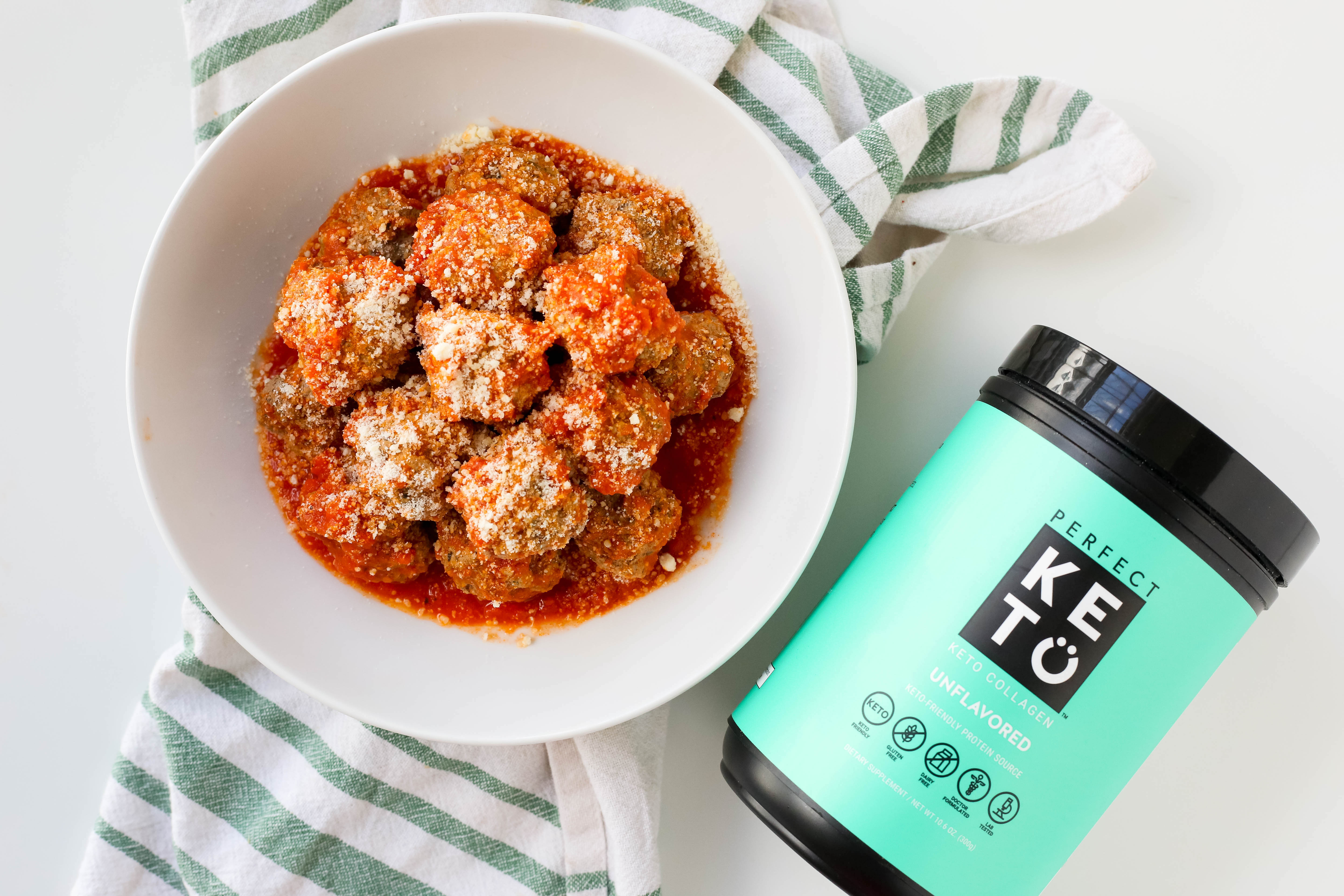 Instant Pot Meatballs
This Instant Pot recipe takes only 25 minutes to prepare — perfect for a weeknight or when you don't have a lot of time to mess around in the kitchen.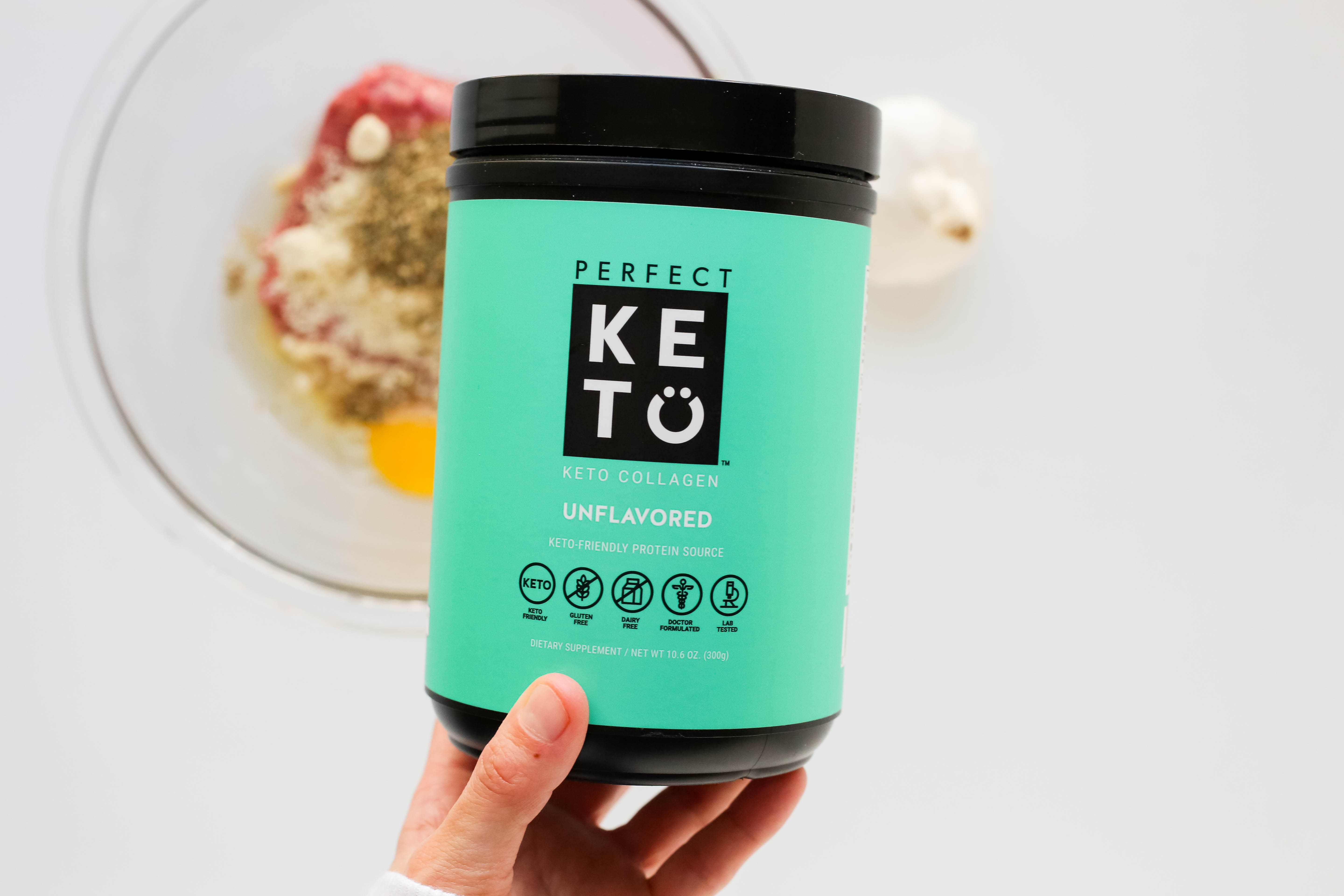 To begin, grab a large bowl and combine all of your ingredients except the bone broth. Once well combined, using a spoon roll out 20 meatballs and place them on a lined baking sheet with parchment paper.
Place the baking sheet in your freezer for about five minutes to allow the meatballs to hold their shape.
Meanwhile, pour your bone broth into the Instant Pot and add the trivet. Add the meatballs, and then seal the lid.
Press the pressure cook button and set the timer to eight minutes, with pressure on high.
Once finished, allow for a natural pressure release for five to ten minutes, then switch the valve to venting.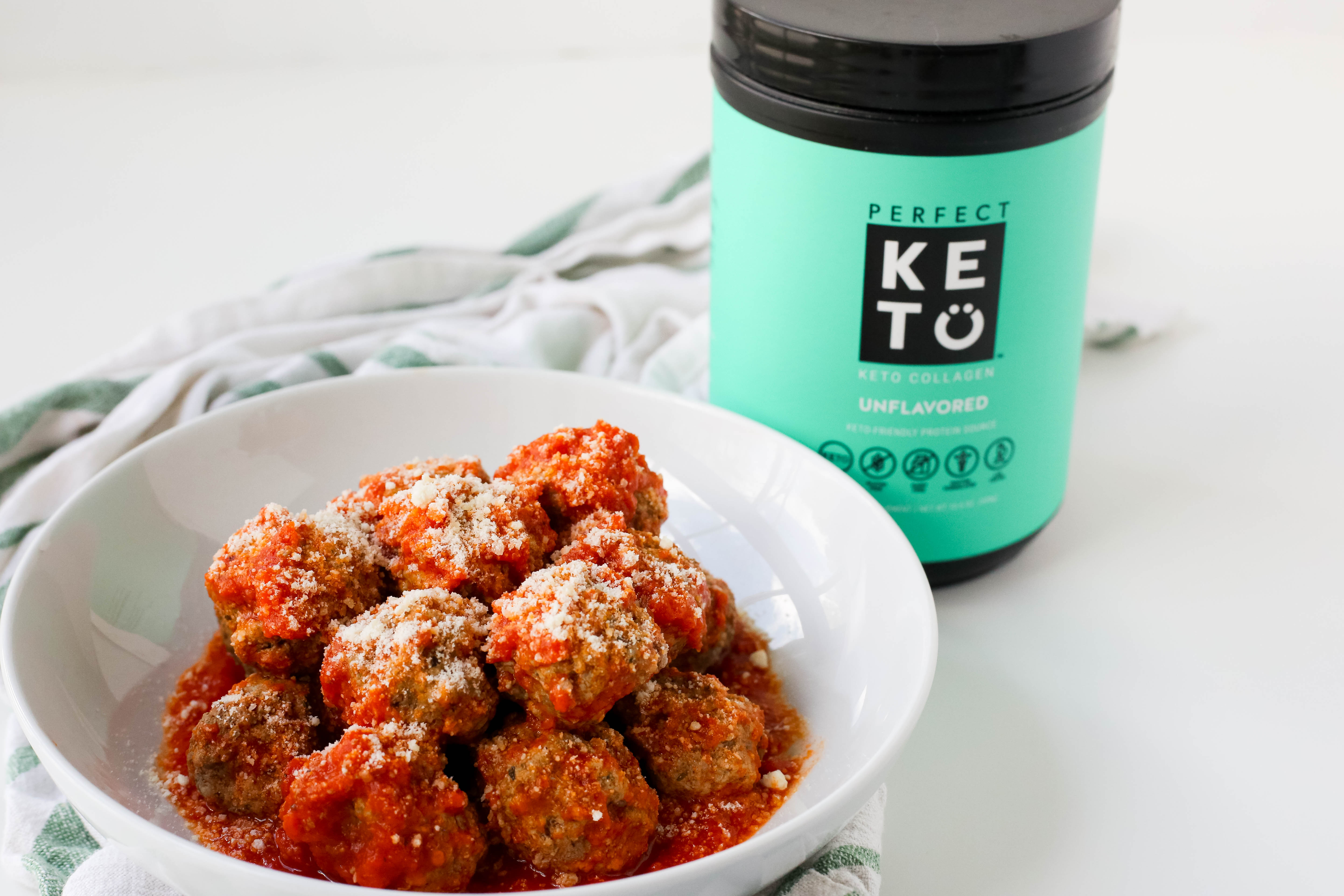 Print
Quick and Easy Keto Instant Pot Meatballs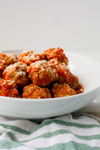 These gluten-free, low-carb Instant Pot meatballs make an excellent main course with spaghetti sauce, or can be served up on a tray as an appetizer.
Author:
Cook Time:

8 minutes

Total Time:

25 minutes
Instructions
In a large bowl, combine all the ingredients except the bone broth.

Using a spoon or tablespoon, dish out and roll meat mixture into 20 balls.

Place on a baking sheet lined with parchment paper and put in the freezer for 5 minutes.

Pour the broth into the instant pot and add in the trivet.

Place the meatballs onto the trivet.

Add the lid to the instant pot, making sure the valve is set to seal.

Press the pressure cook button and set the timer to 8 minutes, making sure the pressure is on high.

Once finished, allow pressure to release naturally for 5-10 minutes, then switch the valve to venting.
Cover in fresh grated parmesan and dip in our pizza sauce!
Nutrition
Serving Size:

5

Calories:

214

Fat:

7.8g

Carbohydrates:

1.8g (Net: 1.2g)

Fiber:

0.6g

Protein:

32.4