If you're looking for a fun little summer treat, these chocolate-dipped popsicles are the answer to your call. 
Ice cream always seems to take the stage when it comes to cooling down with a Summer dessert. But this popsicle recipe rivals your favorite cup of ice cream any day. 
Do you remember buying soft serve ice cream with a magic shell? Well, now you can have nut butter popsicles with your very own sugar-free chocolate dip — a keto magic shell if you will. 
This chocolate dipped popsicle recipe is:
Sweet

Cooling

Crunchy

Delicious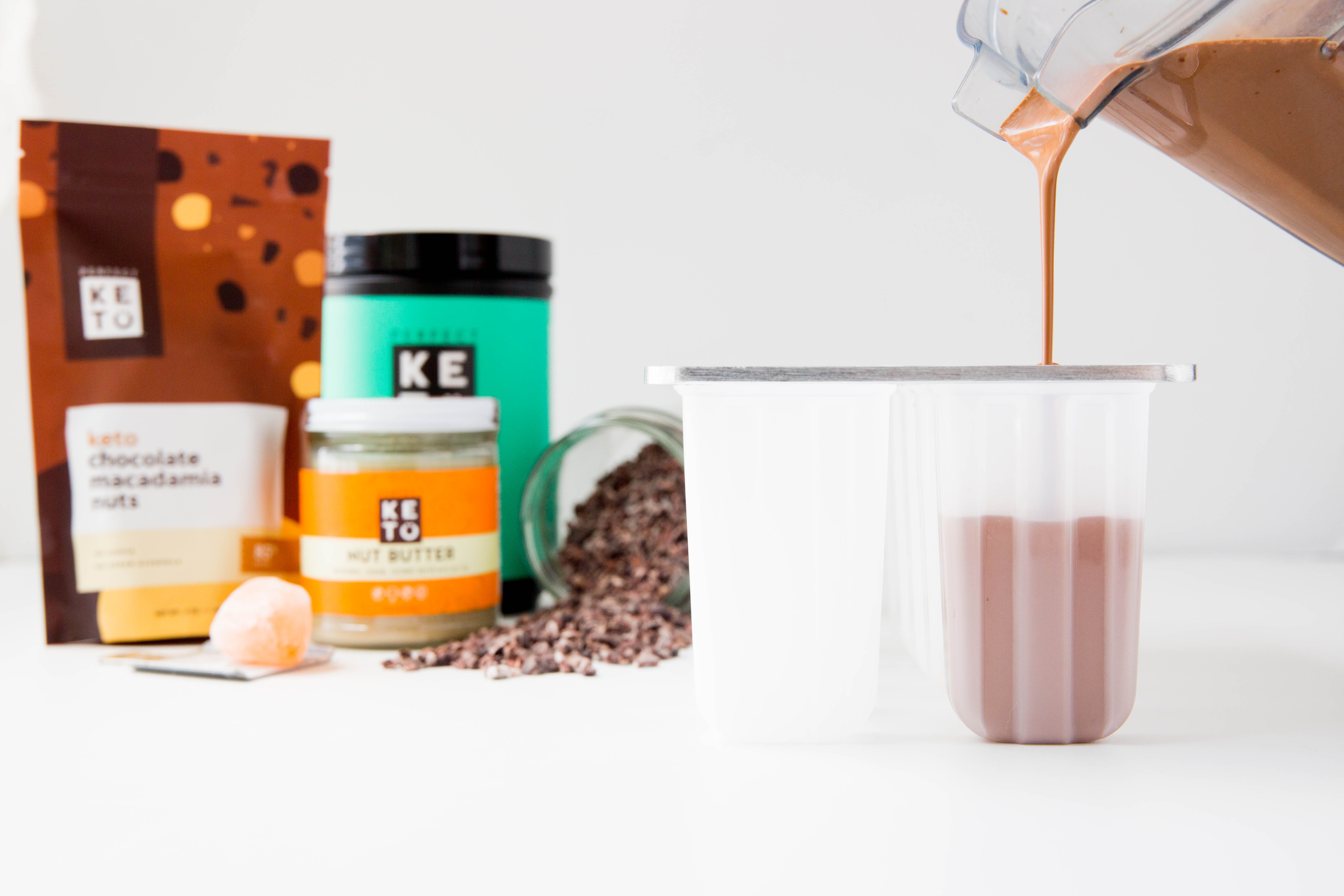 The main ingredients are: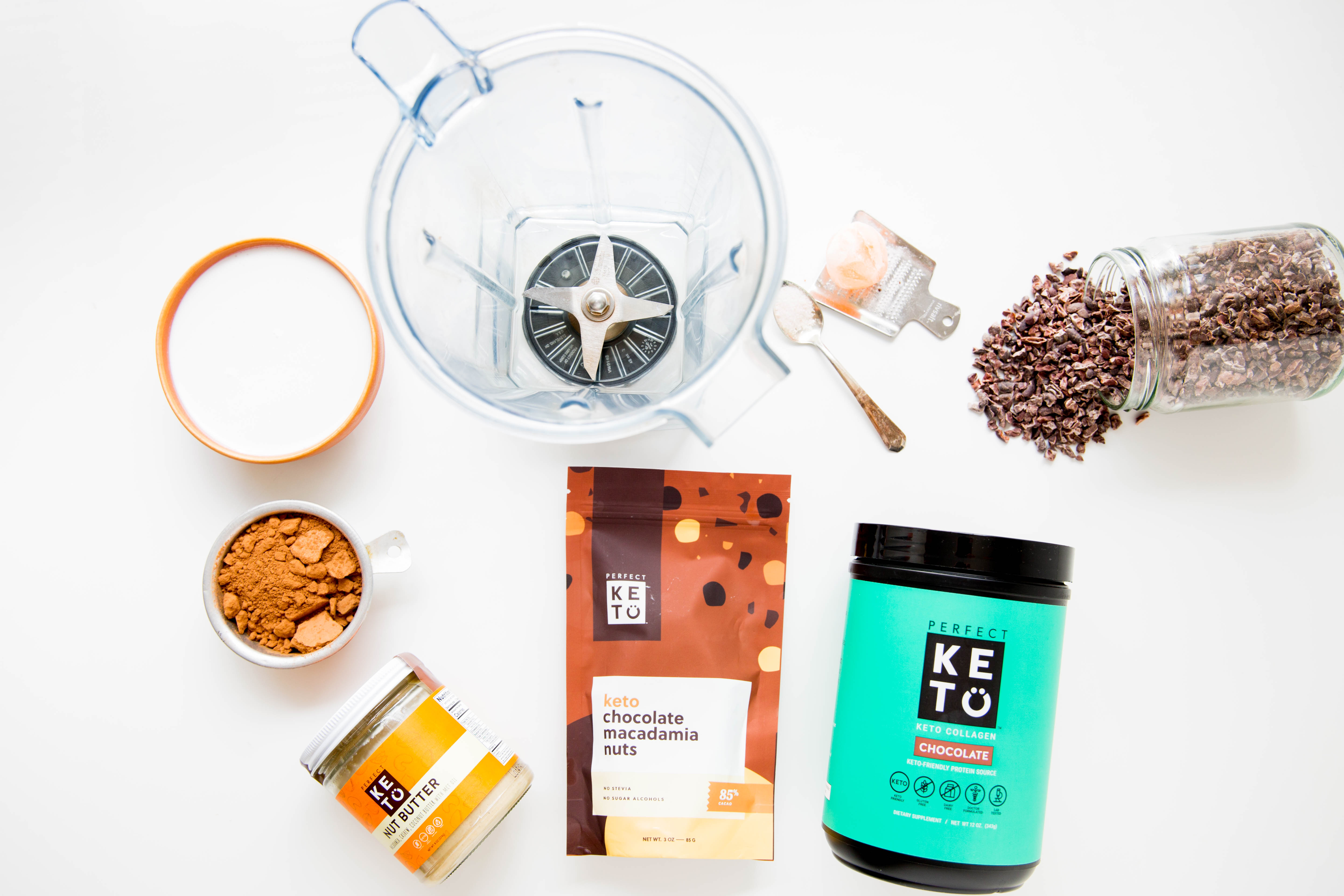 Optional additional ingredients
Sugar-free caramel 

Walnuts
3 Health Benefits of Chocolate Dipped Popsicles
#1: May Protect Against Metabolic Syndrome
Omega-9 (monounsaturated) fats seem to be the forgotten stepchild of the omega fat family. Omega-3s get all the attention and praise, while omega-6s seem to get the bad boy rep. 
And one of the best sources of omega-9? Macadamia nuts.
This often-overlooked fat source may have more benefits than you're aware. In fact, research suggests that the omega-9s found in macadamia nuts may help lower total cholesterol and LDL cholesterol[*].
What's more, there is evidence that consuming more omega-9 fats can improve risk factors for diabetes and metabolic syndrome. 
Markers like blood glucose, blood pressure, cholesterol, and body weight all showed improvement with diets high in omega-9s. This is especially true in diets that enhance monounsaturated fat intake while decreasing carbohydrate intake [*]. Sound familiar?
#2: Promotes Brain Health
While most people love chocolate for its rich and satisfying taste, there is more to love about this food than the flavor.
Chocolate contains a type of phytonutrient called flavanols. Flavanols are antioxidant compounds that supply your body with a wide range of health benefits. Along with benefits to your heart and blood sugar, it appears that chocolate may also enhance brain function.
When a group of elderly patients with mild cognitive impairment was given cocoa flavanols for eight weeks, the results on brain function were very impressive. They were not only able to complete a test in less time, but they also experienced increased verbal fluency. 
The researchers hypothesized that the increased cognitive function might have to do with the flavanols effect on blood sugar and insulin sensitivity[*].
#3: Supports Skin Health
Although creams and lotions may help the look and feel of your skin topically, nutrition can support your skin from the inside out. Below the layer of skin that you see is something called your connective tissue. Connective tissue helps to hold your skin in place and gives it a firm, elastic texture. 
One of the primary components of your connective tissue is collagen, and when you consume collagen, it may have anti-aging effects on your skin tissue. 
In one study, researchers gave a group of women aged 35-55 a collagen supplement for eight weeks and assessed the effects on skin health. After just four weeks of treatment, the women saw a significant increase in skin elasticity[*].
Chocolate-Dipped Popsicles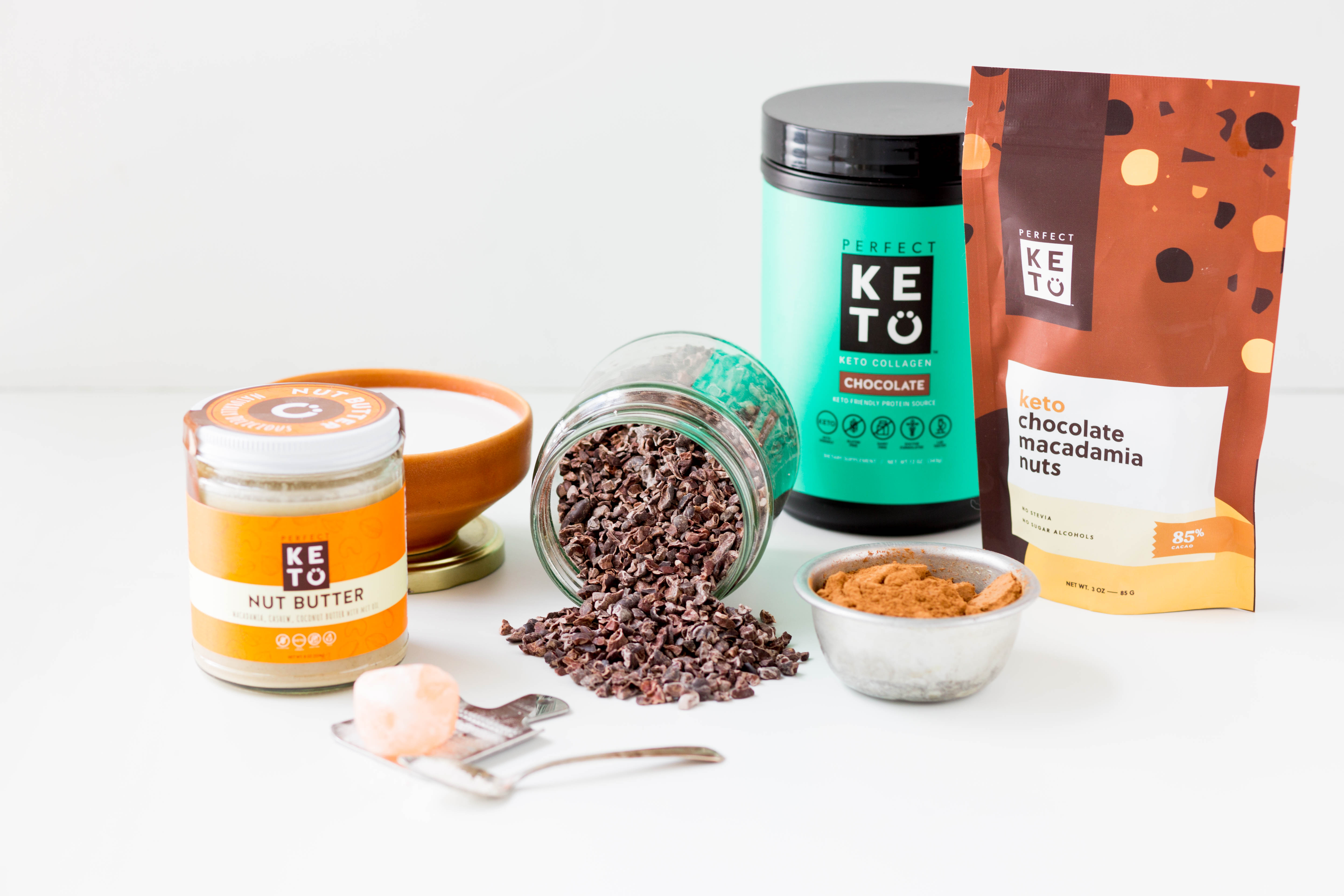 This dairy-free, gluten-free, and vegan dessert recipe is a fantastic Summer treat. Popsicles are always fun, but popsicles with a chocolate coating are downright delicious.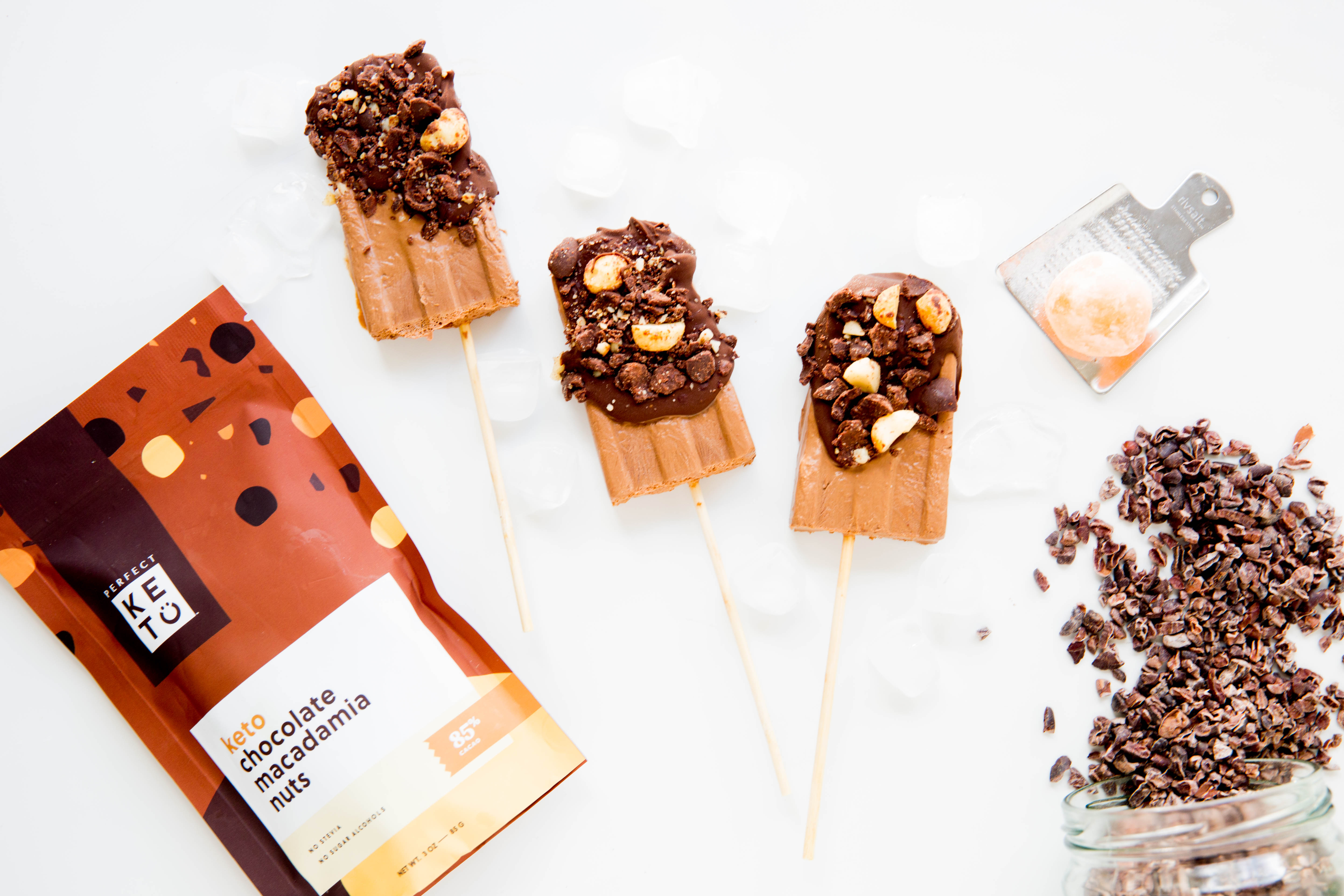 Print
Chocolate-Dipped Popsicles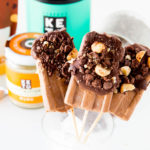 This chocolate-dipped popsicle recipe makes the perfect gluten-free, dairy-free, and vegan Summer treat. Forget the ice cream and grab your popsicle molds.
Author:
Prep Time:

15 minutes

Total Time:

1 hour

Yield:

8

popsicles

1

x
Scale
Ingredients
Popsicles:
Chocolate shell:
Toppings:
Instructions
Add all the ingredients for the popsicles into a high-speed blender, blending until well-combined.

Pour into popsicle molds and put in the freezer.

In a double boiler, over low heat, add in the chocolate chips and coconut oil, stirring to combine.

Remove the popsicles and if they're frozen or hard, take them out of the mold, add the melted chocolate mixture on, cover with nuts and cacao nibs, and serve or place on a baking sheet lined with parchment paper and put back in the freezer until ready to be served.
Nutrition
Serving Size:

1 popsicle

Calories:

212.5

Fat:

21g

Carbohydrates:

6.5g (2.2g net)

Fiber:

4.3g

Protein:

4g
Keywords: chocolate-dipped popsicle recipe