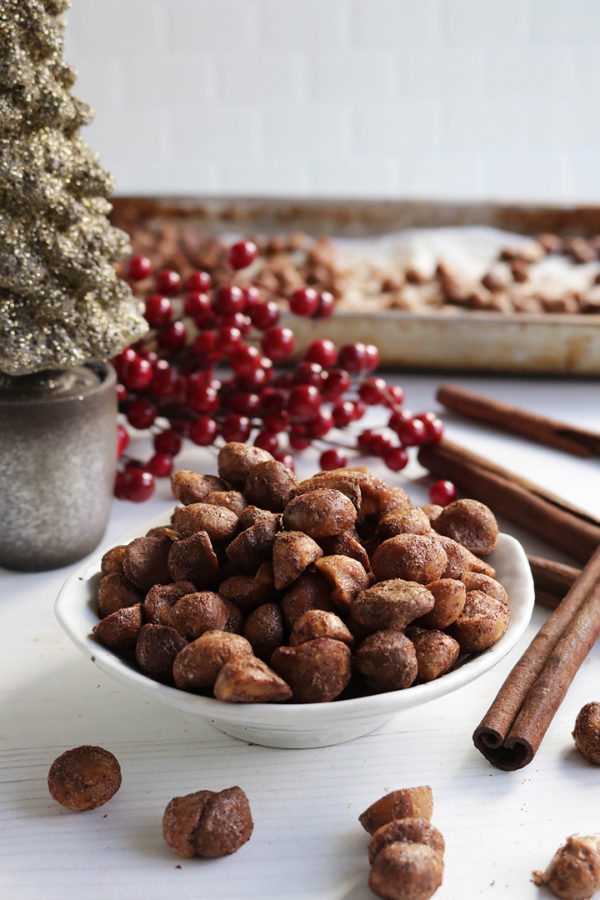 There are a ton of spiced nut recipes out there. Some go the Indian spice route using curry powder, ground cumin, ground coriander, and black pepper, while others kick it up a notch with cayenne pepper or hot chili powder.
So what sets these spiced macadamia nuts apart? Well, you could start with the sweet taste that comes from the sugar-free keto-friendly sweetener. But the real secret is the holiday-inspired spice blend.
Finding the right combo of spice can be tricky, but the mixture of pumpkin pie spice, cinnamon, and maple will make it feel like the holiday season all year.
And the best part of this spice mixture is that it's versatile. If you're a food lover, you probably like playing around with your spices. Go ahead, get crazy with this one.
These spiced macadamia nuts are:
Crunchy
Flavorful
Delicious
Spicy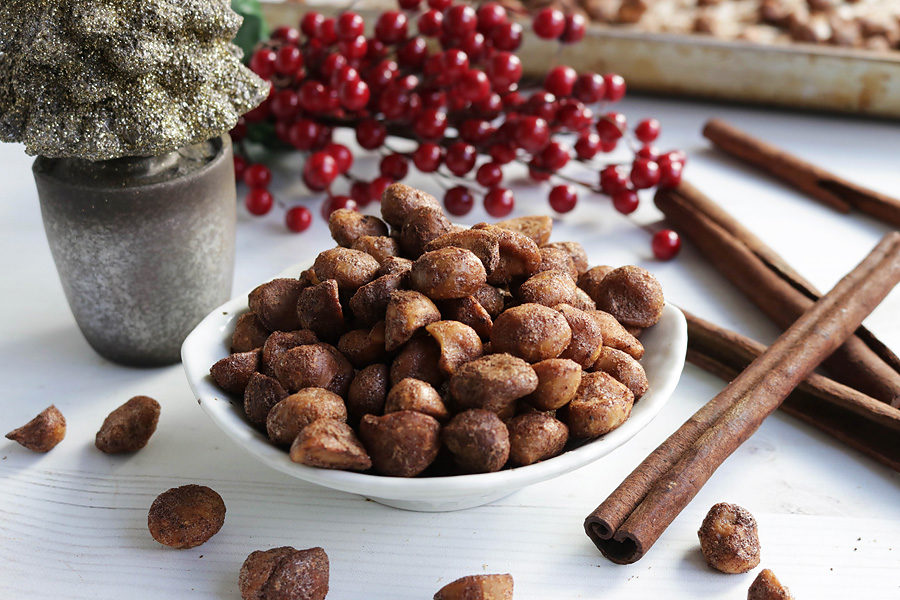 The main ingredients include:
Optional Ingredients:
Three Health Benefits of Spiced Macadamia Nuts

#1: Promotes He
art Health
Nuts are excellent for your overall cardiovascular health, and macadamia nuts happen to be rich in heart health-promoting omega-9 fatty acids (also known as monounsaturated fats). Studies show that including macadamia nuts in your diet can help balance your cholesterol, and may even reduce the risk of heart disease[*][*][*].
Spicing these nuts with cinnamon will not only satisfy your taste buds but will also make your heart very happy. Studies show that cinnamon can aid in the proper regulation of cholesterol, reduction of blood pressure, and may reduce the risks of severe complications like stroke and heart disease[*][*][*][*].
#2: Improves Brain Function
Aside from its unique and incredible flavor, cinnamon is a powerful natural spice that may improve your mental health. As a rich natural source of antioxidants, cinnamon helps to reduce oxidative stress in the brain and also has been shown to strengthen cognitive health and reduce the risks of Parkinson's and Alzheimer's disease[*][*][*].
#3: Anti-inflammatory
Inflammation is at the root of many age-related diseases, so keeping your inflammation in check is essential if your goal is long-term health.
Luckily, proper diet is one of the easiest ways to keep your inflammatory response balanced, and these spiced macadamia nuts fit perfectly into an anti-inflammatory meal plan.
Cinnamon delivers a powerful hit of anti-inflammatory properties. Studies show that cinnamon can help repair damaged tissue and reduce muscle soreness. Its general anti-inflammatory capabilities are also excellent to help combat inflammation as you age, potentially warding off age-related diseases[*][*][*].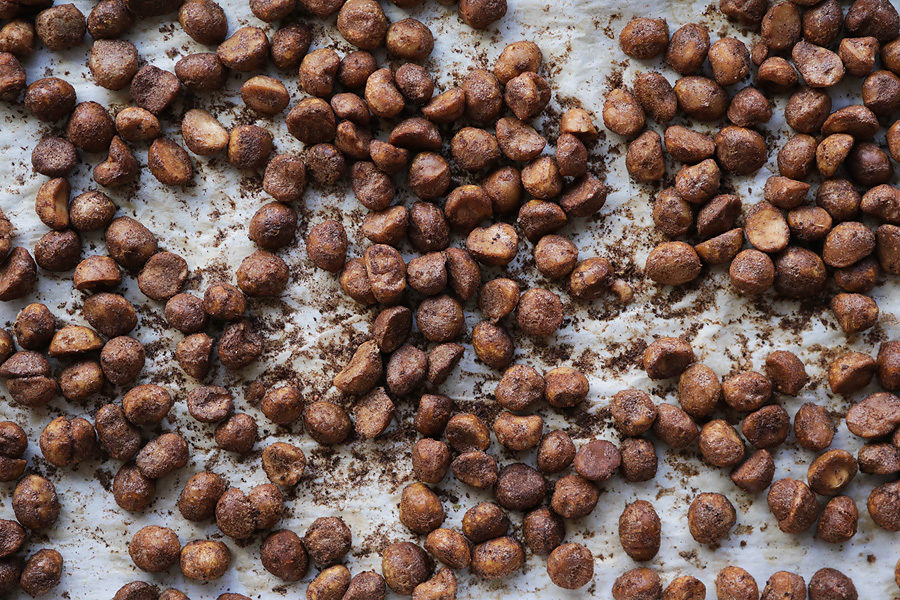 Print
Spiced Macadamia Nuts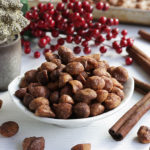 You're only three steps away from digging into some delicious spiced macadamia nuts.  
First, preheat your oven to 300 degrees Fahrenheit. Grab a baking sheet and a bowl from your pantry and line the baking sheet with parchment paper and fill the bowl with macadamia nuts and set both aside. 
Next, grab another bowl from your pantry and add the egg whites and water, beating on high until stiff peaks form. From there, you'll add in the spices, salt, sweetener, and maple extract, folding it to combine, then pour the mixture over the nuts stirring until well blended. 
After making sure everything is coated evenly, gently spread the nut mixture in an even layer onto your baking sheet lined with parchment paper and bake for 45 minutes. Make sure to stir every 15 minutes to prevent the nuts from burning. Remove the nuts once they have a golden coating, turn the oven off, and allow the nuts to cool completely before eating. 
Author:
Total Time:

50 minutes

Yield:

24 tablespoons

1

x
Instructions
 Step 1
Preheat oven to 300 degrees Fahrenheit and line a baking sheet with parchment paper. Add macadamia nuts to a large bowl. Set aside.
Step 2
 Add egg whites and water to a clean bowl or stand mixer, beating on high until stiff peaks form. Add spices, sea salt, sweetener, and maple extract. Fold to combine. Pour mixture over nuts and stir to coat.
Step 3
Spread making an single layer on baking sheet. Cook for 45 minutes, stirring every 15 minutes to prevent burning. Turn oven OFF and allow to completely cool before eating.
Nutrition
Serving Size:

2 tablespoons

Calories:

82

Fat:

8g

Carbohydrates:

2g (Net: 1g)

Fiber:

1g

Protein:

1g