While quality protein and healthy fats are certainly at the core of keto, a vegetarian keto diet is completely doable. 
Whether you're a full-on vegetarian or just trying out meatless Mondays, there are plenty of high-fat, low-carb vegetarian recipes out there. And yes, they can still help you achieve your keto goals from weight loss to improved cognitive function. 
Best of all, if you know the right recipes to whip up, your keto vegetarian meal plan can be both nutritious and delicious. 
21 Vegetarian Keto Recipes 
All the below recipes are not only vegetarian, but they're also paleo-friendly and gluten-free.
#1 Low-Carb Cauliflower Mac and Cheese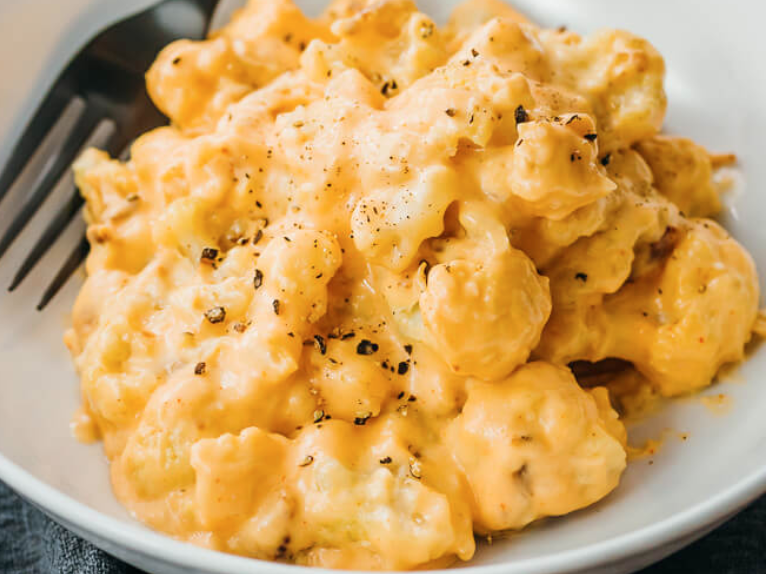 Mac and cheese is an all-time classic, but the traditional recipe is a no-go on keto due to the high carb count of macaroni. The solution? Switch out that pasta for some cauliflower, and you've got yourself a delicious, creamy, low-carb mac and cheese meal. 
Recipe Type: Lunch/Dinner
#2 Zucchini Pancakes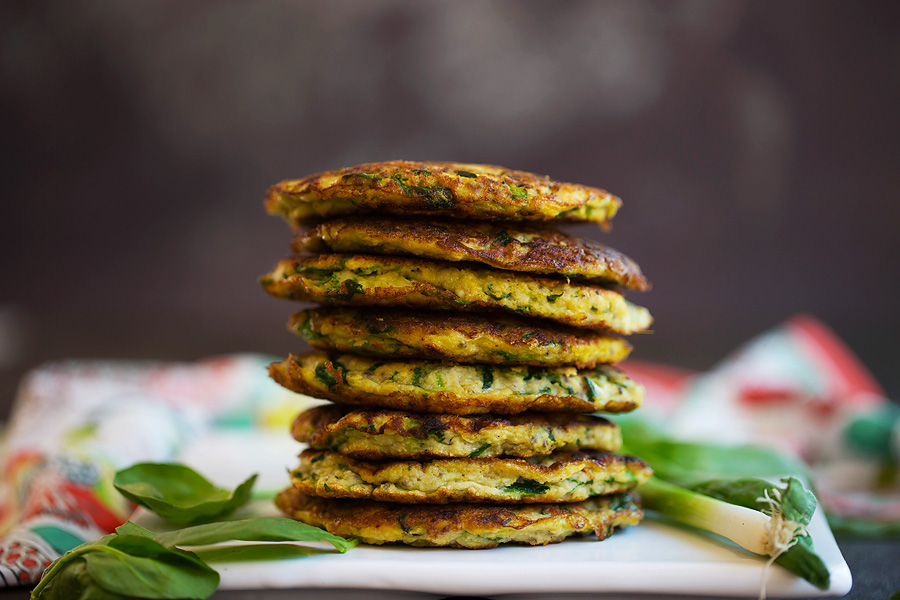 Zucchini pancakes offer a fantastic way to add a little more nutrition to your breakfast. Each pancake contains only one net carb, and also provides five grams of protein. Ingredients like spinach, chia seeds, and coconut flour add to the nutrient density making this a well-rounded vegetarian keto breakfast option.
Recipe Type: Breakfast
#3 Avocado Brownies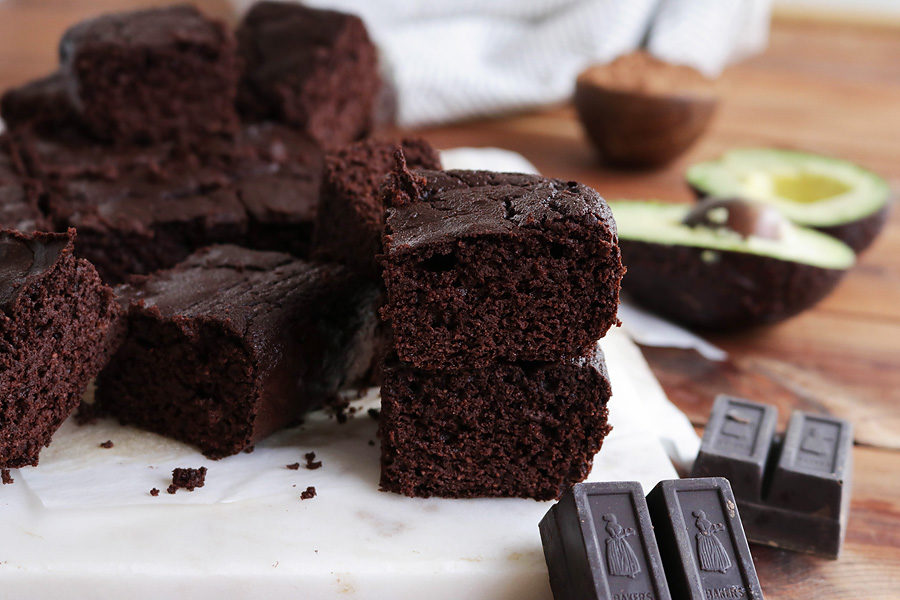 Brownies are a favorite among chocolate lovers, but of course, following a keto diet, you can't just go for any old brownie recipe. These low-carb, gluten-free brownies have a little extra love in the form of avocados to provide you with some health-promoting monounsaturated fats[*]. They're pretty much the perfect keto-friendly dessert.
Recipe type: Dessert
#4 Veggie Keto Frittata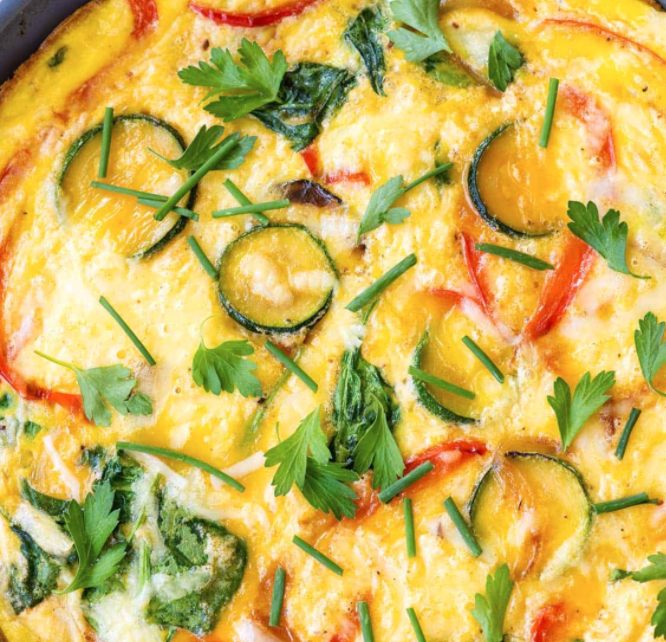 This frittata is loaded with veggies — red bell peppers, eggplant, carrots, onions, zucchinis — you name it. If you're trying to get more vegetables in your diet without having to eat salads all day, this is the way to go. Each serving of this veggie frittata is only seven delicious carbs. Pro tip: If you want a little extra flavor, you can top your frittata with a sprinkle of feta cheese.
Recipe Type: Breakfast
#5 Broccoli Cheese Soup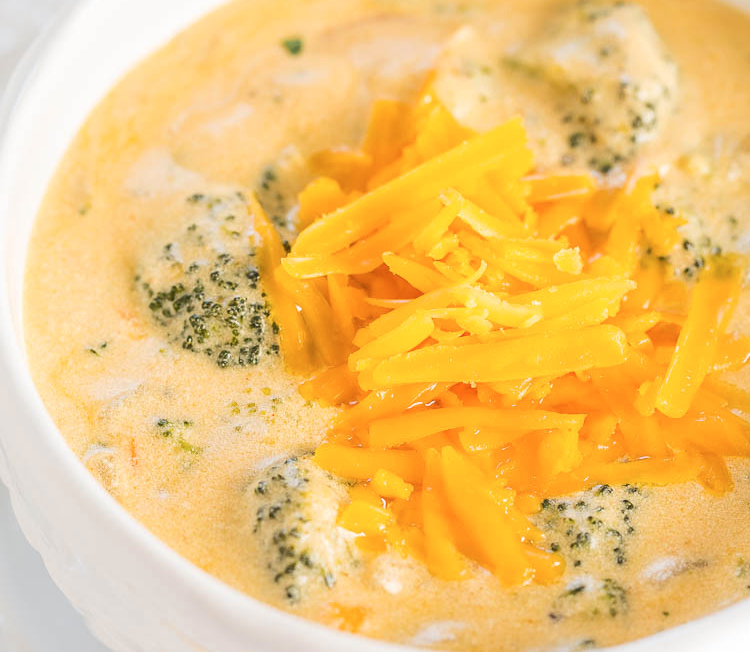 Broccoli cheddar soup is the perfect meal for a cool Fall or Winter evening. This recipe calls for chicken or beef broth, but it tastes just as flavorful with veggie broth. This creamy delight comes with only four net carbs per serving, and 21 grams of fat — so you'll be nothing if not satisfied. Serve with a side of your favorite keto cracks or dip with some keto bread. 
Recipe type: Lunch/Dinner
#6 Creamy Spinach and Artichoke Dip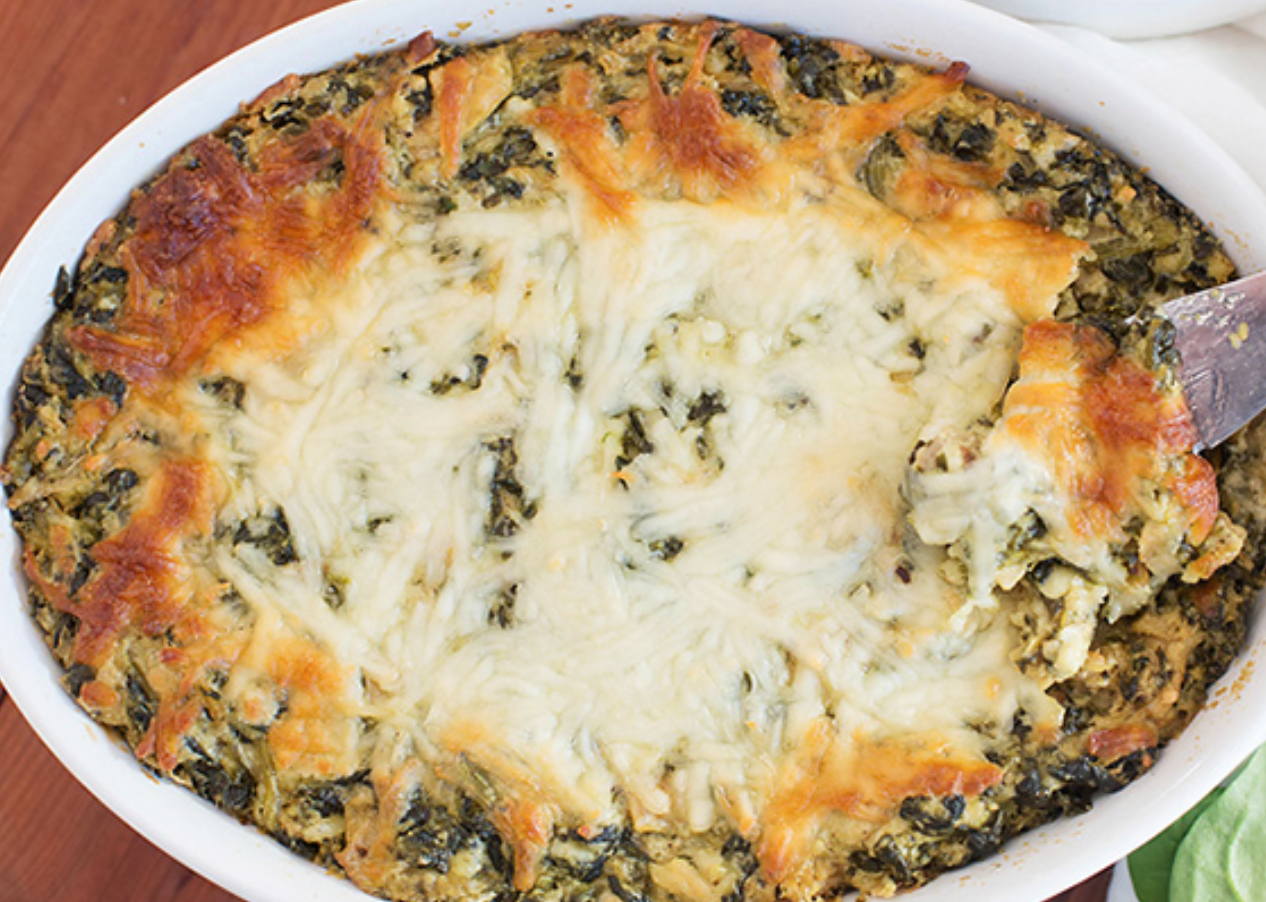 Spin dip, anyone? This creamy appetizer is packed with cheesy goodness coming from cream cheese, sour cream, mayo, mozzarella, and parmesan — wow. You can use this dip as a side dish on its own, or chop up some celery, carrots, and broccoli and use it as an appetizer. 
Recipe Type: Appetizer/ Side dish
#7 Vanilla Protein Waffles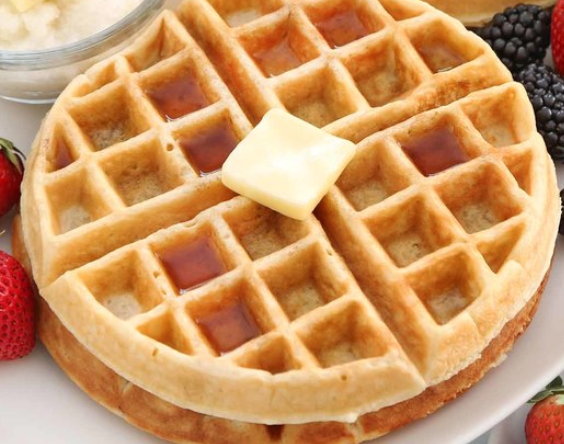 Waffles are a Sunday morning classic, but most varieties are carb-heavy, with little to no protein or fat. These vanilla protein waffles turn traditional waffles on their head with 20 grams of fat, 17 grams of protein, and only 4 net carbs per serving. 
Top with some keto-friendly whipped cream, monk fruit syrup, or blueberries. 
Recipe type: Breakfast
#8 Crispy Kale Chips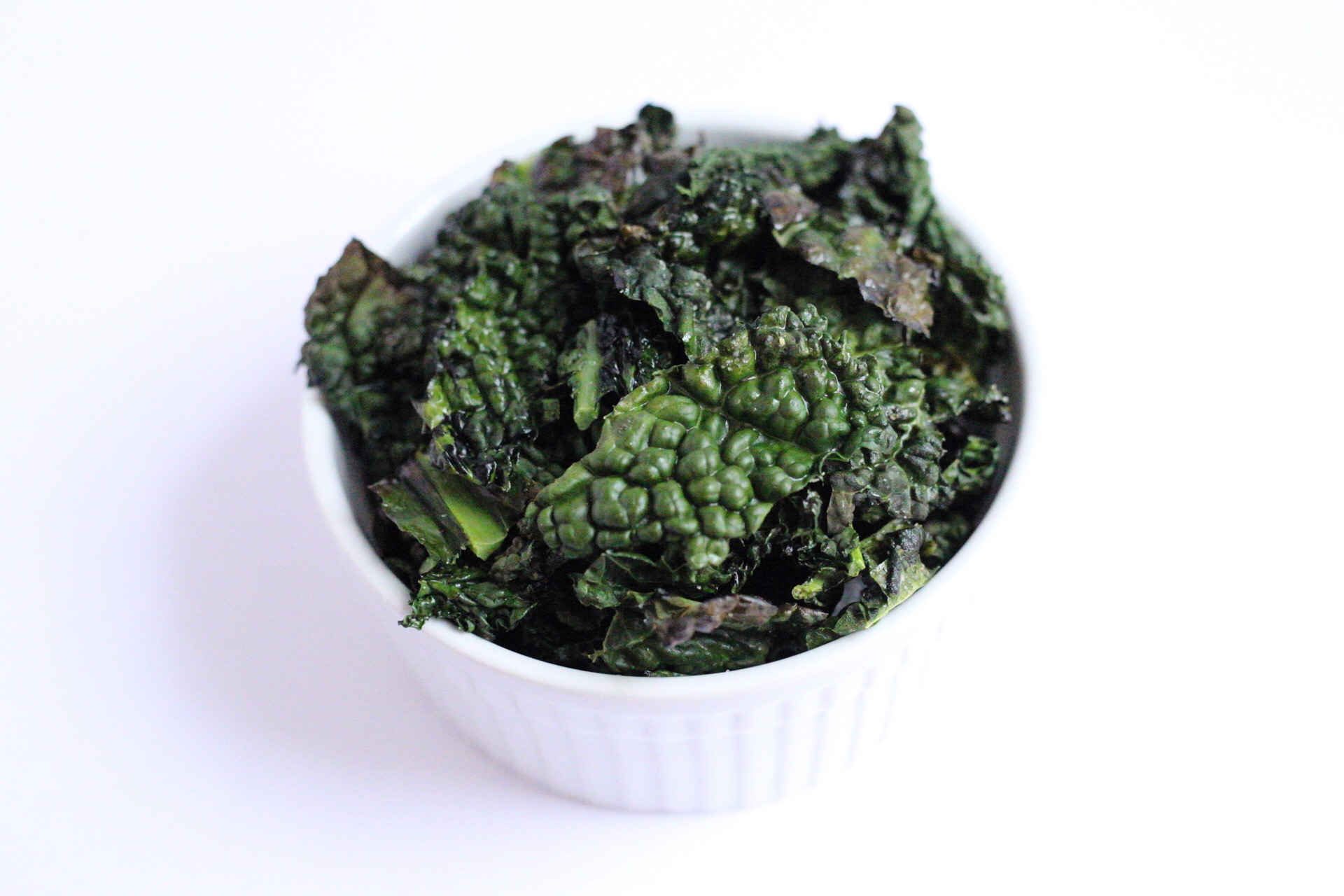 Kale chips are one of those recipes that sounds great in theory, but can often fall short in practice. Are they cooked enough? Did you burn them? How much seasoning do you need? 
This simple recipe cuts through the chaos and gives you the perfect step-by-step guide to make store-bought quality kale chips (at a fraction of the price). The best part — one cup of this keto snack is only three grams of carbs.
Recipe Type: Snack/ Side dish
#9 Homemade Mozzarella Sticks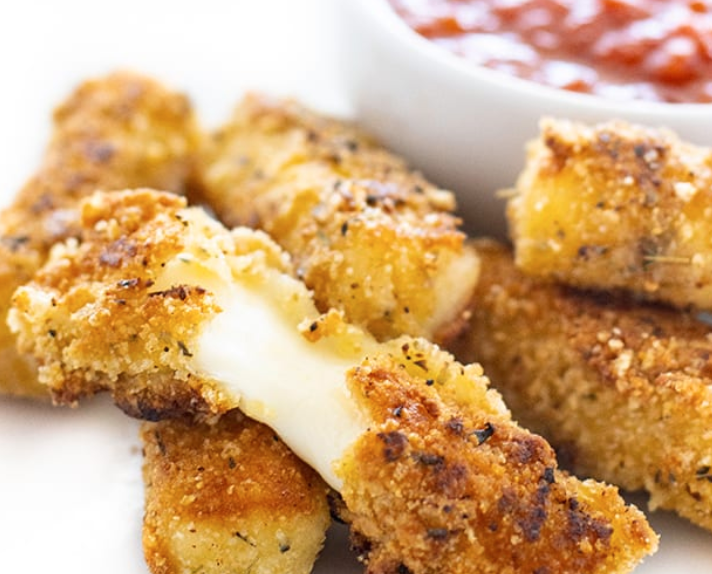 Typically, mozzarella sticks fit squarely into the "once in a while treat" category. But what if you could switch up a few ingredients and actually make mozzarella sticks a healthy snack? That's exactly what this recipe does. Switching out bread crumbs for almond flour, plus choosing a high-quality oil like coconut oil transforms greasy mozzarella sticks into a fresh and flavorful snack. 
Recipe type: Snack/ Appetizer 
#10 Creamy Avocado Pesto Green Sauce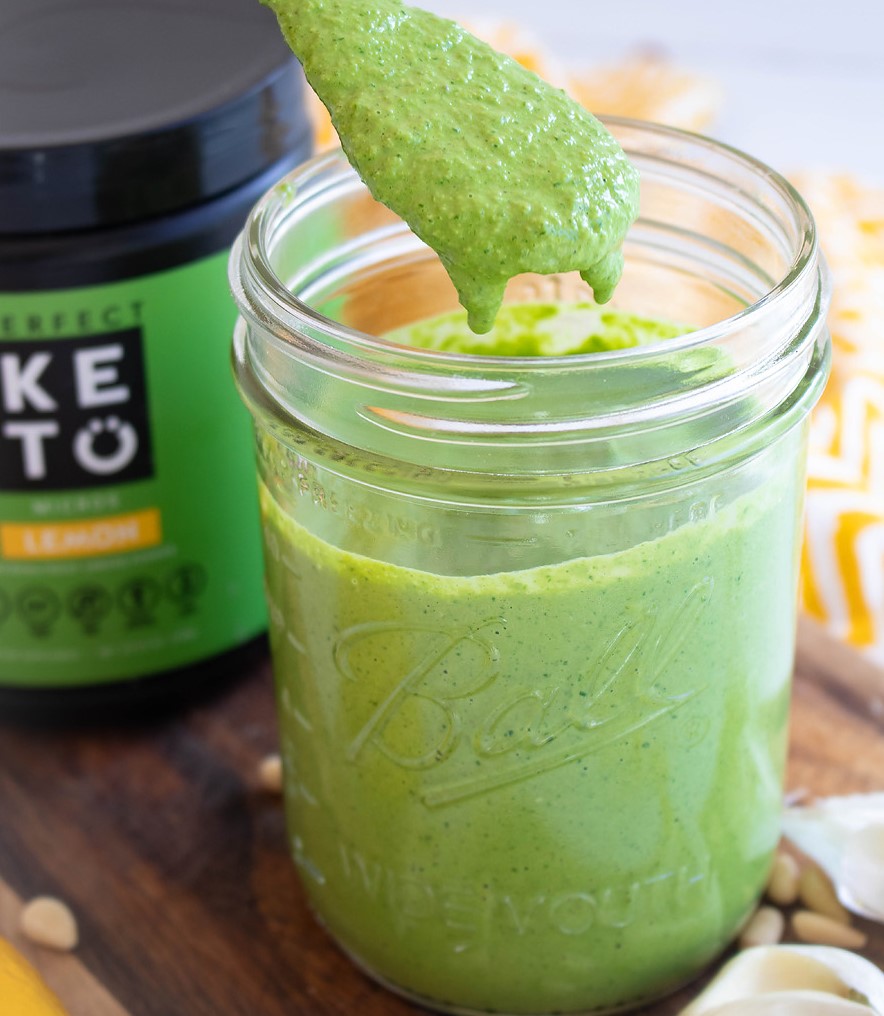 Making your own dressing or sauce is one of the best ways to ensure quality in your meals. It's easy to whip up your own veggies and cook your own main dish — but the sauces and dressings usually come store-bought. Unfortunately, most store-bought sauces have hidden sources of sugar in the mix. 
This versatile, creamy avocado pesto sauce goes great on a salad, or even on top of some cauliflower rice or spaghetti squash. You can pretty much drizzle it on anything — and of course, there are no sneaky sources of sugar in this recipe.
Recipe type: Sauce/ Dressing
#11 Garlic Lemon Zucchini Noodles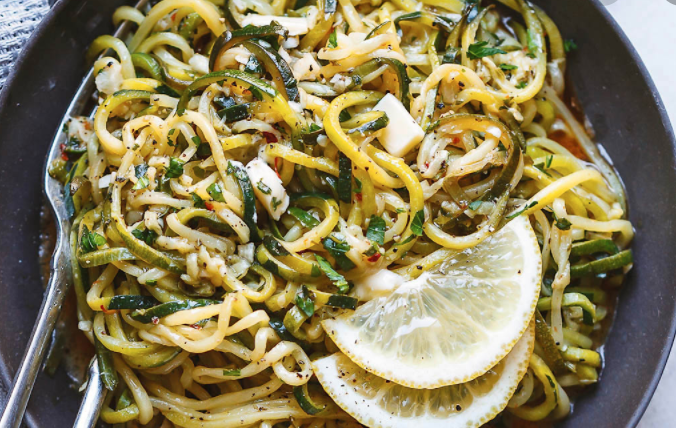 Zucchini noodles (or zoodles, if you like), are one of the best secret weapons for a keto dieter. You can switch out pretty much any noodle recipe with zucchini noodles and be good to go. This recipe is both light and flavorful and comes in at only eight net carbs per serving. 
Recipe type: Lunch/Dinner
#12 Easy Almond Flour Bread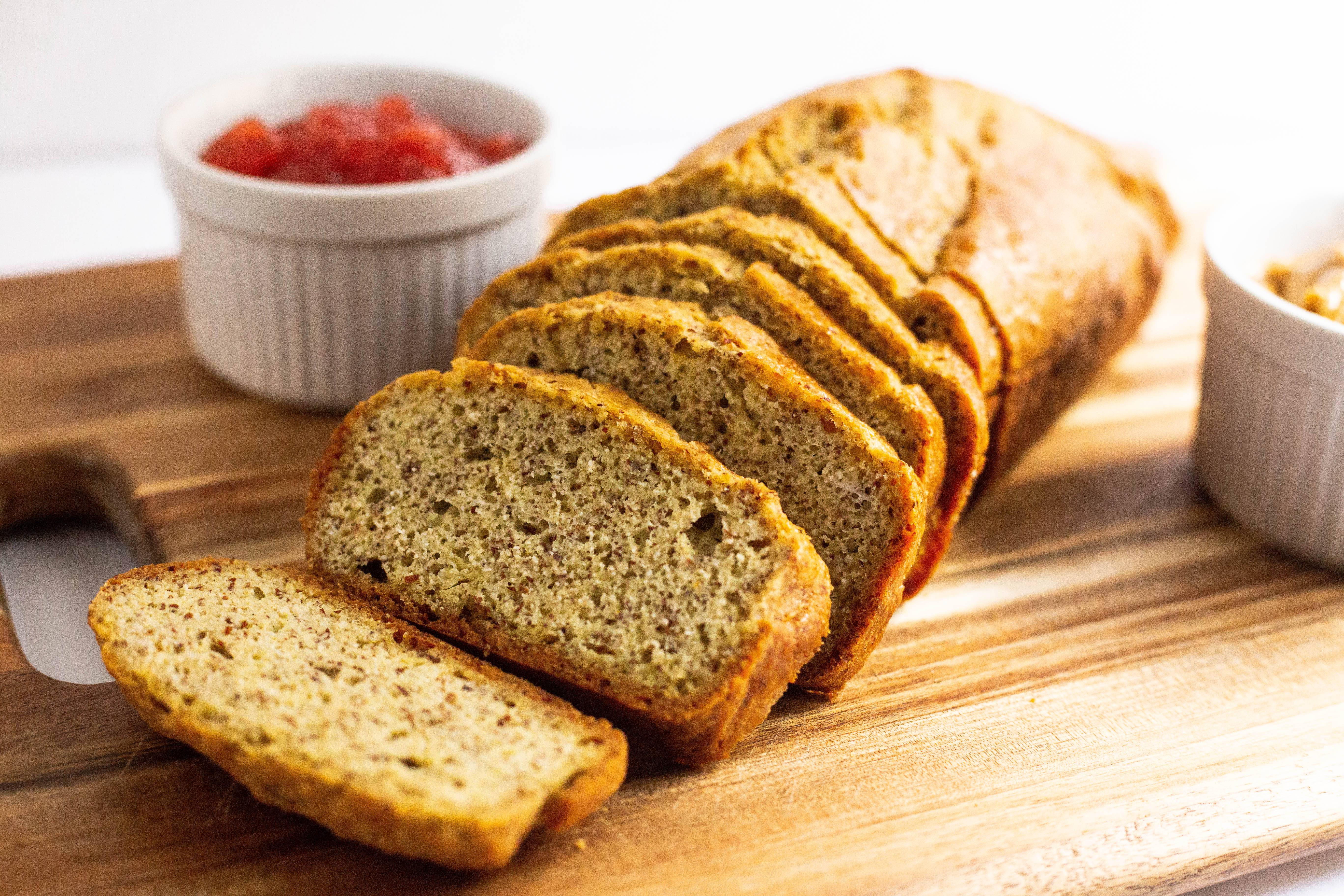 Every keto dieter needs their go-to keto bread recipe. This simple recipe has only four ingredients; almond flour, butter, coconut oil, and eggs. And with only 2.2 net carbs per serving you can enjoy to your heart's content.
Use this keto bread to make sandwiches, serve with soup or salad, or you could even pan fry it with some cheddar cheese for a delicious keto grilled cheese.
Recipe type: Side dish
#13 Dairy-Free Keto Quiche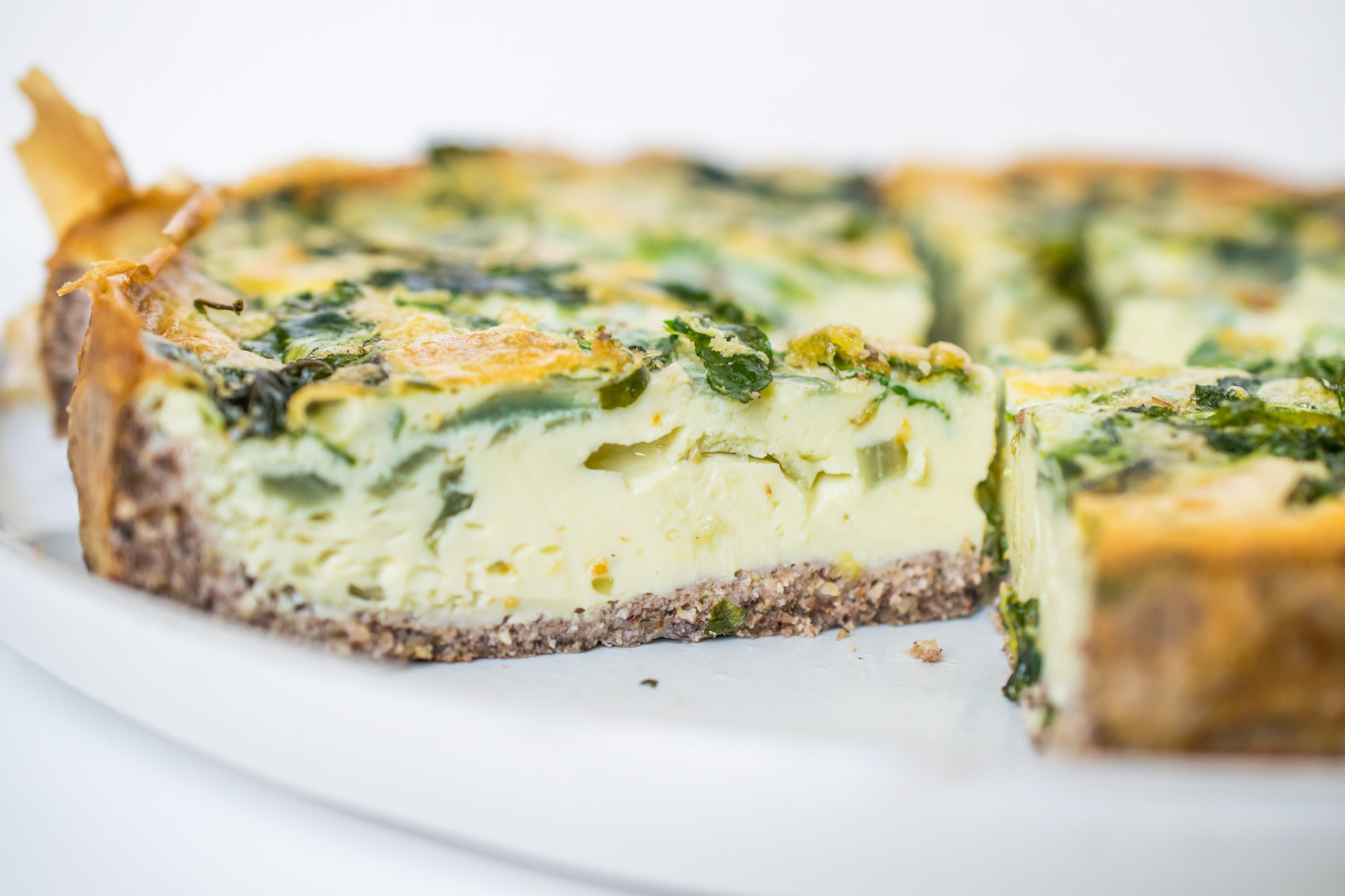 If you avoid dairy on your vegetarian diet, this keto quiche is for you. You can fill it with all your favorite veggies, and top it with some avocado or salsa for some Mexican flair. Otherwise, you can enjoy it as-is — either way you're sure to be satisfied. 
Recipe type: Breakfast
#14 Green Bean Casserole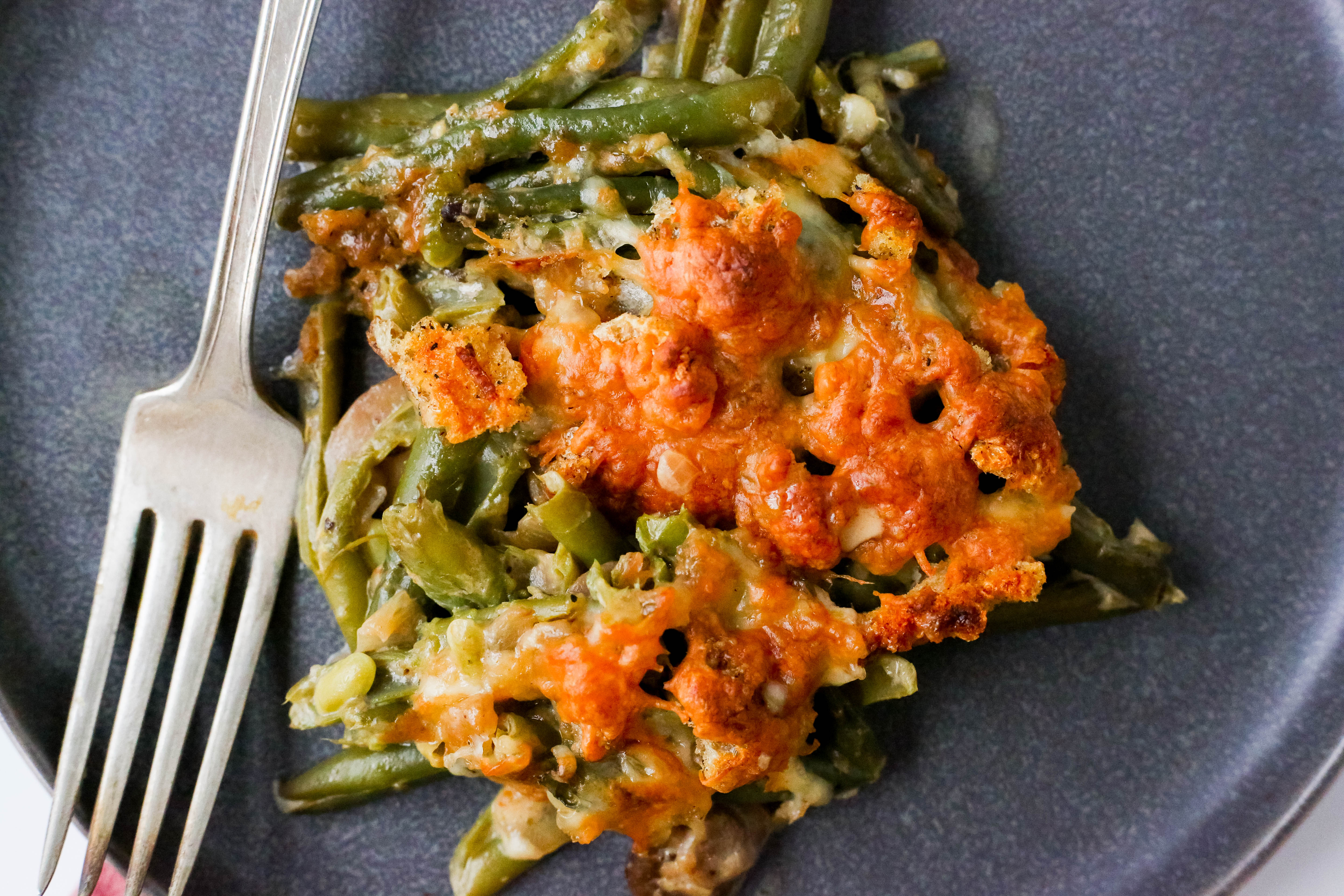 This delicious, cheesy, creamy casserole can be served as either a main dish or a side dish, depending on what you have planned. The chicken broth can be replaced with veggie broth, and you can also feel free to add in any other veggies that are calling to you. One serving of green bean casserole is only four net carbs, and 133 calories, so eat up.
Recipe Type: Side Dish/ Dinner
#15 Coconut Fat Bombs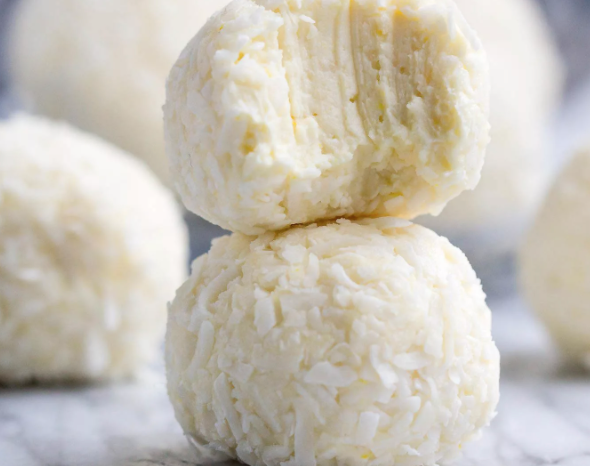 These coconut cheesecake fat bombs are rich in healthy fats and contain only three simple ingredients — cream cheese, coconut butter, and stevia (or monk fruit). This recipe takes only five minutes to prepare (plus freeze time), and each fat bomb comes in at only one net carb. In other words — if you're looking for an easy recipe to satisfy your sweet tooth — this is it.
Rich in healthy fat
Recipe type: Dessert
#16 Double Chocolate Muffins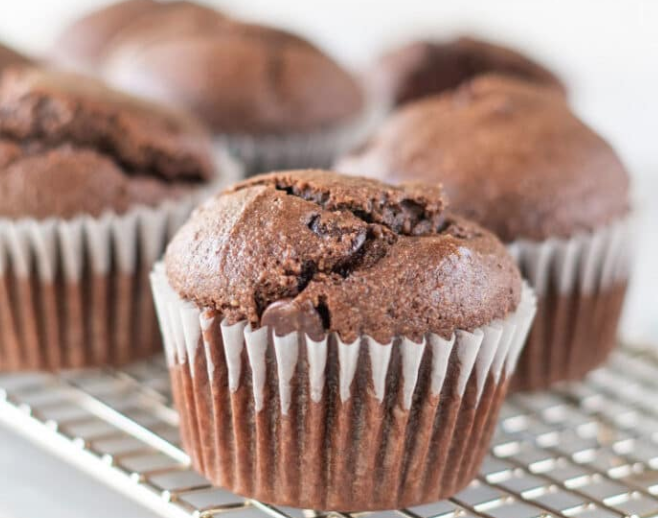 If you're looking for an on-the-go keto breakfast, these double chocolate muffins fit the bill. Bake them ahead and enjoy them as your quick and easy breakfast option all week. With 12 grams of protein per muffin, they also make a fantastic afternoon snack to keep you going. 
Recipe type: Breakfast
#17 MCT Oil Sugar-Free Cinnamon Smoothie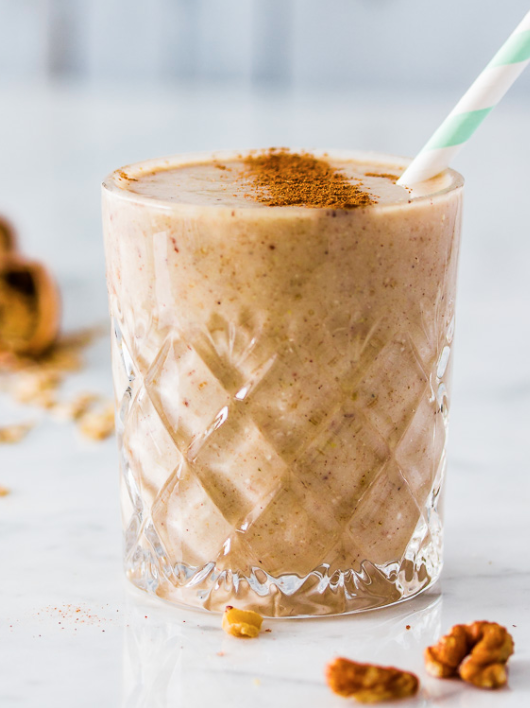 There are plenty of vegetarian smoothie recipes out there. However, not every smoothie contains MCTs (medium-chain triglycerides). MCTs provide an excellent source of fuel when you're in keto because they go directly to your liver to be transformed into energy that your body can use. If you have a big morning ahead of you and are looking for a solid energy source, this is the smoothie for you[*]. 
Recipe type: Breakfast
#18 Roasted Eggplant Chips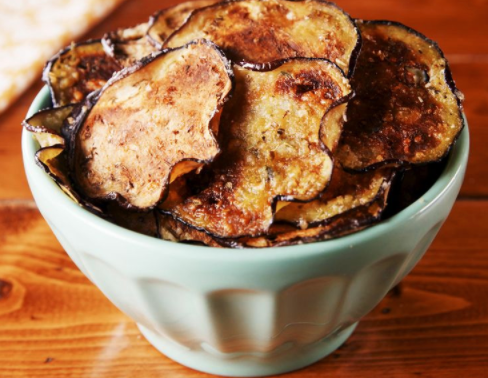 Eggplant chips make a tasty and satisfying keto snack that's ready in just 30 minutes. You can switch up the spices depending on your preferences, but the salt, pepper, oregano, basil, and garlic that this recipe calls for come together perfectly. 
Recipe type: Side dish
#19 Lemon Cashew Cookies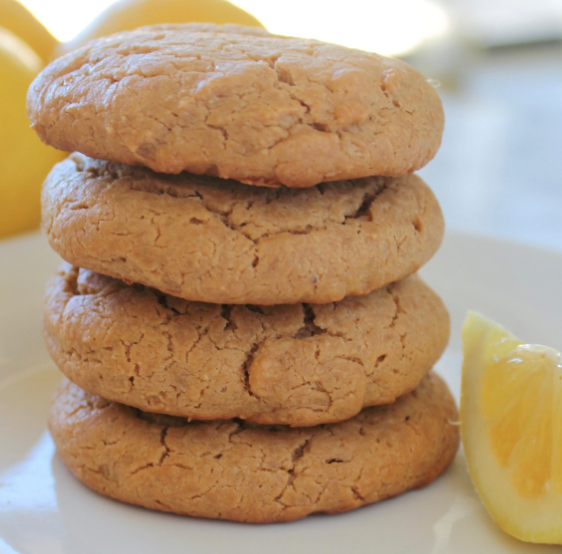 Making cookies with nut butter is one of the greatest keto hacks out there. Cashew butter is super creamy, giving this lemon cashew cookie a fantastic mouthfeel. This recipe is ready in just 22 minutes, with each cookie containing just 140 calories with four net carbs. Serve with some almond milk or coconut milk for dipping. 
Recipe type: Dessert
#20 Spicy Cauliflower Keto Buddha Bowl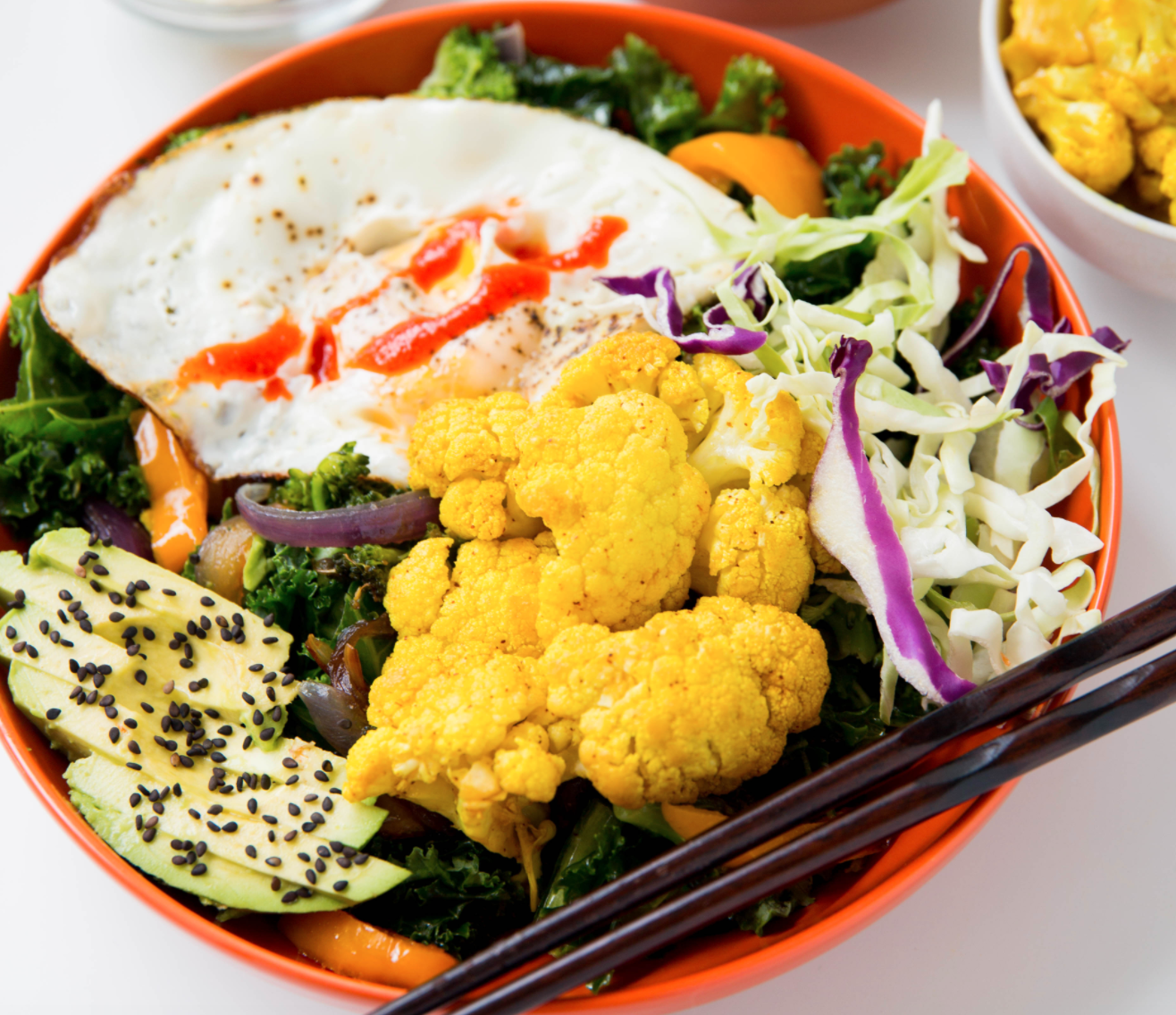 This keto Buddha bowl is a smorgasbord of flavor and nutrition. As a vegetarian, you'll want to skip the collagen powder — but otherwise, this bowl makes the perfect keto lunch or dinner. 
Recipe type: Lunch/Dinner
#21 Brown Butter Buffalo Bites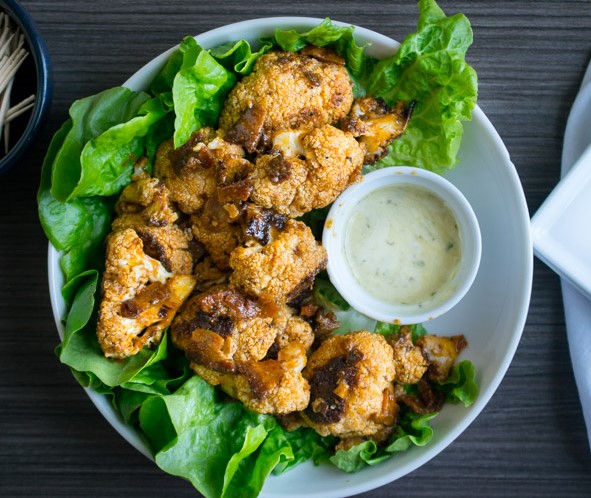 These brown butter buffalo bites are the perfect stand-in for buffalo wings. Made with cauliflower instead of chicken, these bites give you all the flavor of traditional wings with none of the meat or wheat. 
Serve these up as an appetizer at a party, or make a bunch and enjoy them for lunch. 
Recipe type: Lunch/ Snack
Takeaway
Choosing to follow a ketogenic diet doesn't mean you have to give up your morals or start eating foods that don't work for your body. There are plenty of vegetarians that do excellent on keto, and even more vegetarian recipes than you could imagine. 
At its core, keto is a diet that should be rich in low-carb vegetables, which also includes an abundance of healthy fats and high-quality protein. 
So when you're looking to pull together a keto meal plan, whether your vegetarian or not, try out some of these delicious meatless recipes.