It's no secret that eating vegetables is good for you. But are the carbs in cabbage OK on a keto diet?
While you've probably heard you need to avoid starchy vegetables on keto, there are countless low-carb veggies left for you to enjoy — and this includes cabbage.
Cabbage is a low-carb veggie you can consume in abundance on keto. This veggie can be spiralized into noodles, stir fried into Asian-inspired dishes, mixed with ground beef into a casserole, or simply roasted and served alongside a protein.
This guide outlines the nutritional benefits of cabbage, the carbs in cabbage, and different cabbage recipes you can try for your low-carb diet.
What Is Cabbage?
Cabbage is a member of the cruciferous vegetable family. You may see it in a variety of colors at the store or farmers' market, although green cabbage is the most common. Other veggies in this family include bok choy, zucchini, cauliflower, Brussels sprouts, and kale.
In its raw form, cabbage has a rubbery texture and a touch of pepper taste. Because it doesn't have a strong flavor, it's a popular ingredient in many side dishes and keto meals.
It's used to make coleslaw, stir fries, soups and can even make lettuce wraps. Red cabbage is an especially great low-carb substitute in your favorite rice-filled dish thanks to its crunchy texture.
Health Benefits of Cabbage
Cabbage is abundant in several vitamins and minerals, including Vitamin C. Vitamin C is an antioxidant that plays a vital role in the proper function of the immune system[*].
Cabbage, Brussels sprouts, and other low-carb vegetables are also a rich source of vitamin K. Vitamin K is a fat-soluble vitamin, meaning it's better absorbed when consumed with a source of healthy fats, such as extra virgin olive oil or coconut oil. Vitamin K is a key player in bone health, helping to prevent blood clotting, promoting healthy brain function, ensuring proper metabolic function, and even helping prevent cancer[*].
Along with being rich in vitamin C and vitamin K, cabbage and other cruciferous veggies are abundant in folate, vitamin E, and many micronutrients. Cabbage also contains high amounts of phytonutrients — nutrients that protect plants from foreign invaders and give them their color, flavor, and smell[*].
The phytonutrients found in red cabbage, such as sulforaphane, make this veggie a powerful fighter against inflammation[*]. Thanks to this high nutrient content, cruciferous veggies have been shown to protect cells from DNA damage, provide antiviral and antibacterial perks, inhibit tumor cell growth, and protect against different types of cancer[*]
Nutrients and Carbs in Cabbage: 4 Different Types
Cabbage has different varieties, including white cabbage, green cabbage, savoy cabbage, and napa cabbage. Learn about the carbs in cabbage as well as the unique macros and health benefits of four popular varieties.
Green Cabbage 
Green or white cabbage has about 27 calories for every 100 grams. These calories are made up of 5 grams of carbohydrates, 0.2 grams of fat, and 1.4 grams of protein. It also has 2 grams of fiber, bringing the net carb count down to just 3 grams[*].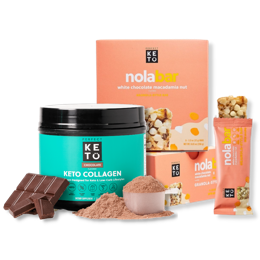 Browse our curated collection of fan-favorites and discover your new favorite snack or supplement.
Shop Best Sellers
Red Cabbage 
In comparison to green or white cabbage, red cabbage is not quite as tender. It takes longer to mature, so it has a more tough texture to it.
When cooking with red cabbage, you'll need to be extra careful when running it under tap water or any alkaline liquids. The red or purple color can quickly fade to a dull, blue color, which you can fix by adding lemon juice or another acid back to the mixture.
One cup of shredded red cabbage contains 22 calories, including 0.1 gram of fat, 5 grams of total carbs, and 1 gram of protein[*].
Savoy Cabbage
Savoy cabbage is a tender variety of cabbage (similar to green cabbage) with deep green, crinkly leaves. Savoy cabbage contains a total of 19 calories per cup, with 0.1 grams of fat, 4.3 grams of carbs, and 1.4 grams of protein[*].
Napa Cabbage
Napa is another popular variety of cabbage. Unlike its fellow cabbage family members, it has a darker, yellow color and milder flavor. One cup of napa cabbage comes to 13 calories, with 2.4 grams of carbs, 0.2 grams of fat, and 1.2 grams of protein.
Does Cabbage Fit Into a Low-Carb or Keto Diet?
You can safely eat all varieties of cabbage in your keto diet without worrying about your ketone levels. Better yet, cabbage can provide many nutrients you may be missing on a low-carb or keto diet.
When determining whether a food fits into a low-carb diet, it's crucial to look at the number of total carbs and dietary fiber, thereby determining the number of net carbs.
How do you figure out how many net carbs are in a serving? Simply subtract the amount of fiber from the total carb count and there's your answer. For instance, if one cup of cabbage comes to a total of 5 carbs but has 2 grams of fiber, then the net carb count would be 3 grams.
Since one serving of any cabbage has no more than 5 grams of overall carbs and fewer than 3 grams of net carbs, staying in ketosis is a non-issue.
To track your macros successfully, use the free Perfect Keto macro calculator.


Your Keto Partner in Crime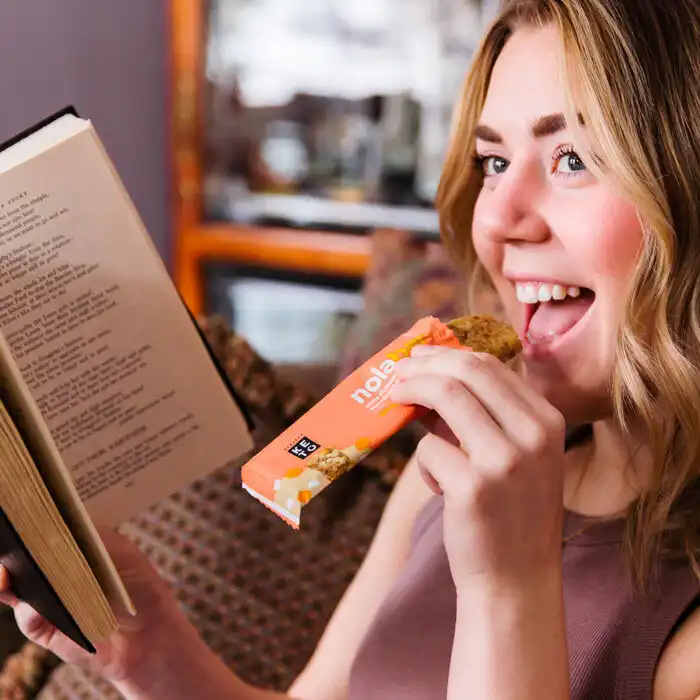 Embrace the Power of Quality Keto Products. Stay Fueled, Motivated, and Ready to Tackle Your Day.
Hurry
When Should You Avoid Cabbage on a Keto Diet?
Are you worried about consuming too much cabbage on a low-carb or ketogenic diet? Nonsense. Not only does cabbage lack any significant carbs (or calories in general), but it has lots of nutrients and is excellent for overall health.
This makes cabbage a great ingredient to include in your meal prep when you're transitioning to ketosis.
Low-Carb Cabbage Recipes
Don't love cabbage, but want the health benefits?
There are multiple ways you can consume this low-carb vegetable. You can try roasted cabbage, ferment it into sauerkraut, or even in a dish like these keto egg rolls. Craving fun recipes? Try these low-carb dinner options instead:
Luckily, with the abundant variety of cabbages out there today, there's really no limit to what you can make with this keto-friendly veggie.
The Bottom Line on Carbs in Cabbage
While some vegetables contain a rather abundant amount of carbohydrates, cabbage (and most other green, leafy vegetables) are not one of them.
Cabbage is keto and low-carb friendly since it contains fewer than 5 grams of net carbs per cup, which fits perfectly within the recommended carb limit of around 50 grams of carbs per day.
There are many different types of cabbage, including napa, savoy, green, and red cabbage. While each of these varieties contains different macronutrients, they're all keto-friendly. You can use cabbage in a number of low-carb dishes, including keto stir-fry, egg rolls, coleslaw, and other dishes.
For new, inventive dinner ideas using cabbage and other low-carb veggies, be sure to check out the keto recipe section on this site.