Healthy salad dressing recipes typically call for a simple vinaigrette made with lemon juice, extra virgin olive oil, and balsamic vinegar. While there's certainly a time and place for this type of dressing, sometimes you want a little bit more.
This balsamic vinaigrette uses nut butter to round out the flavor profile and add serving of healthy fats to your keto salad.
Drizzle this flavorful keto salad dressing over veggies, avocado, kale salad or grilled veggies for a depth of flavor and nutrients you won't soon forget.
This salad dressing recipe is:
Slightly sweet
Savory
Gluten-free
Dairy-free
Keto and Paleo
The main ingredients are:
Optional additional ingredients:
3 Health Benefits of This Nut Butter Balsamic Dressing
#1: Stabilizes Blood Sugar
Everyone knows that a salad is only as healthy as the salad dressing you put on it. That's why the ingredients in this nut butter balsamic dressing are hand-picked for their blood glucose stabilizing effects.
Vinegar is well-known for its anti-glycemic (blood sugar stabilizing) activity. In fact, vinegar may help reduce your blood glucose by up to 30% after a carb-rich meal[*].
And you don't have to give up that sweet flavor either. When using monk fruit as a sugar alternative, you'll also be stimulating your insulin production[*].
Unlike most sugar-laden dressings on the market, this homemade dressing has only two net carbs, zero grams of sugar, and eight grams of protein.
#2: Protects Against Bacteria
Apple cider vinegar is known for its ability to support gut health. But its effects on your gut bacteria are particularly impressive.
Bacteria are everywhere — in your environment, on your food, and all over your body. It's a wonder you aren't constantly walking around with bacterial infections.
If not for your trusty immune system, you could easily find yourself in big trouble. But your immune system can't do it all on its own, and that's where immune-boosting foods like ACV come in.
Research shows that this health-promoting condiment can second as a powerful antibacterial, fighting off bad bacteria like E. coli, Candida albicans, and Staphylococcus.
ACV works by keeping these unfavorable microbes from growing and multiplying. This is especially important for people with weakened immune systems who may become resistant to over the counter antibiotics[*].
#3: Promotes Heart Health
Nuts are known to be a heart-healthy food, but do you know why?
These tasty snacks not only provide a good amount of fiber, but they're also packed with beneficial fats.
Macadamia nuts are especially good for your heart because of their heart-health promoting MUFAs (monounsaturated fatty acids).
In fact, macadamia nuts may reduce your risk for cardiovascular disease by positively affecting your blood lipids.
In one study, researchers gave a group of women with mildly elevated cholesterol either a standard American diet or a diet rich in macadamia nuts. The women consuming macadamia nuts showed significant decreases in both total cholesterol and LDL cholesterol as compared to the standard American diet group[*].
What's more, macadamia nut consumption may also decrease inflammation and oxidative stress in your body — two markers associated with heart disease[*].
Easy Keto Balsamic Dressing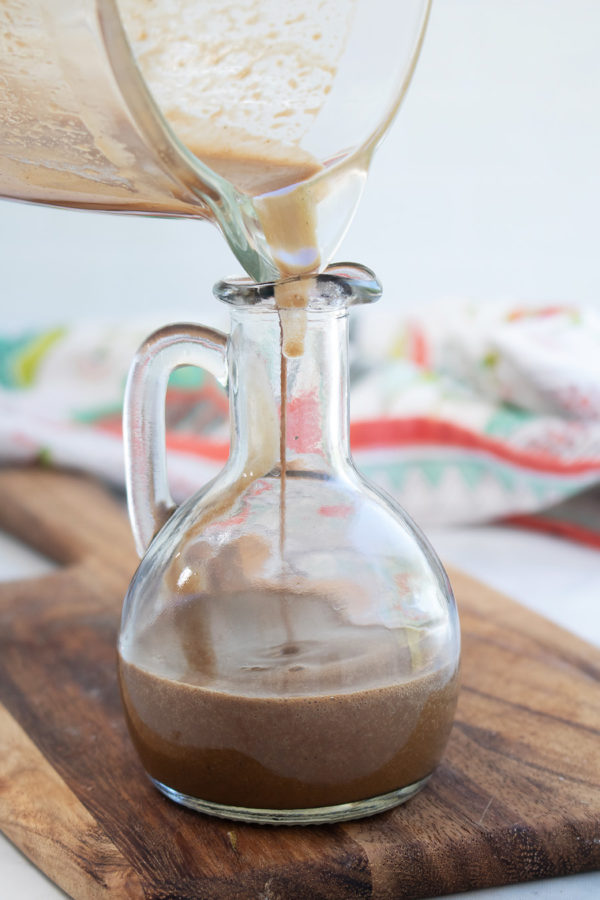 One of the challenges of a keto diet is balancing your vegetable intake with your fats and protein. After all, there's only so many avocados a person can eat in a day.
With only two net carbs and eight grams each of protein and fat, you can smother your veggies without worry.
Plus, this gluten-free, low-sugar balsamic vinaigrette works on a number of salads, from Italian to Greek. Make up a big batch at the beginning of the week for your keto meal plan or make this a mainstay in your lineup of keto condiments.
Many people don't realize just how many sweeteners can hide in non-keto salad dressings. It could even be enough to kick you out of ketosis.
The best part about this low-carb salad dressing is that you won't even realize it's keto.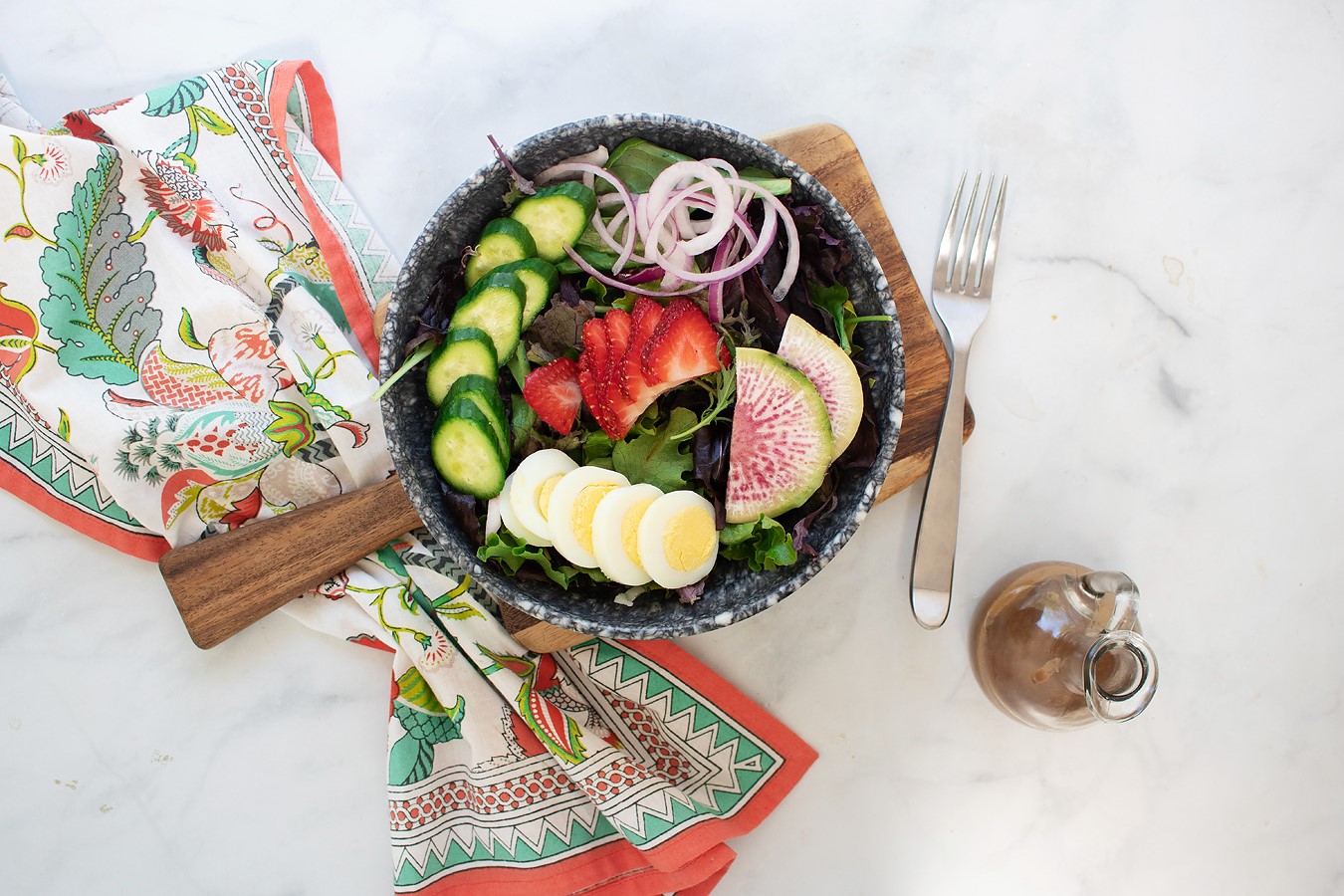 Print
Easy Keto Balsamic Dressing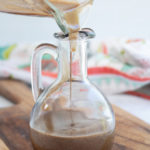 This keto balsamic salad dressing with extra virgin olive oil and apple cider vinegar goes perfectly on grilled veggies, kale salad, slaw, and arugula.
Author:
Total Time:

5 minutes

Yield:

8 tablespoons

1

x
Instructions
Add all ingredients to a high-speed blender or food processor. Blend on high until smooth, adding water a little bit at a time until you reach your desired consistency.

Taste and adjust salt and sweetness if needed.

Serve over salad, roasted vegetables, or even as an all-purpose sauce.
Notes
Try this delicious ketogenic salad dressing on everything from grilled veggies to your favorite low-carb, keto recipes, like this keto cobb salad or this low-carb caprese.
Nutrition
Serving Size:

1 tablespoon

Calories:

88

Fat:

8g

Carbohydrates:

2g

Fiber:

0g

Protein:

8g
Keywords: keto balsamic dressing