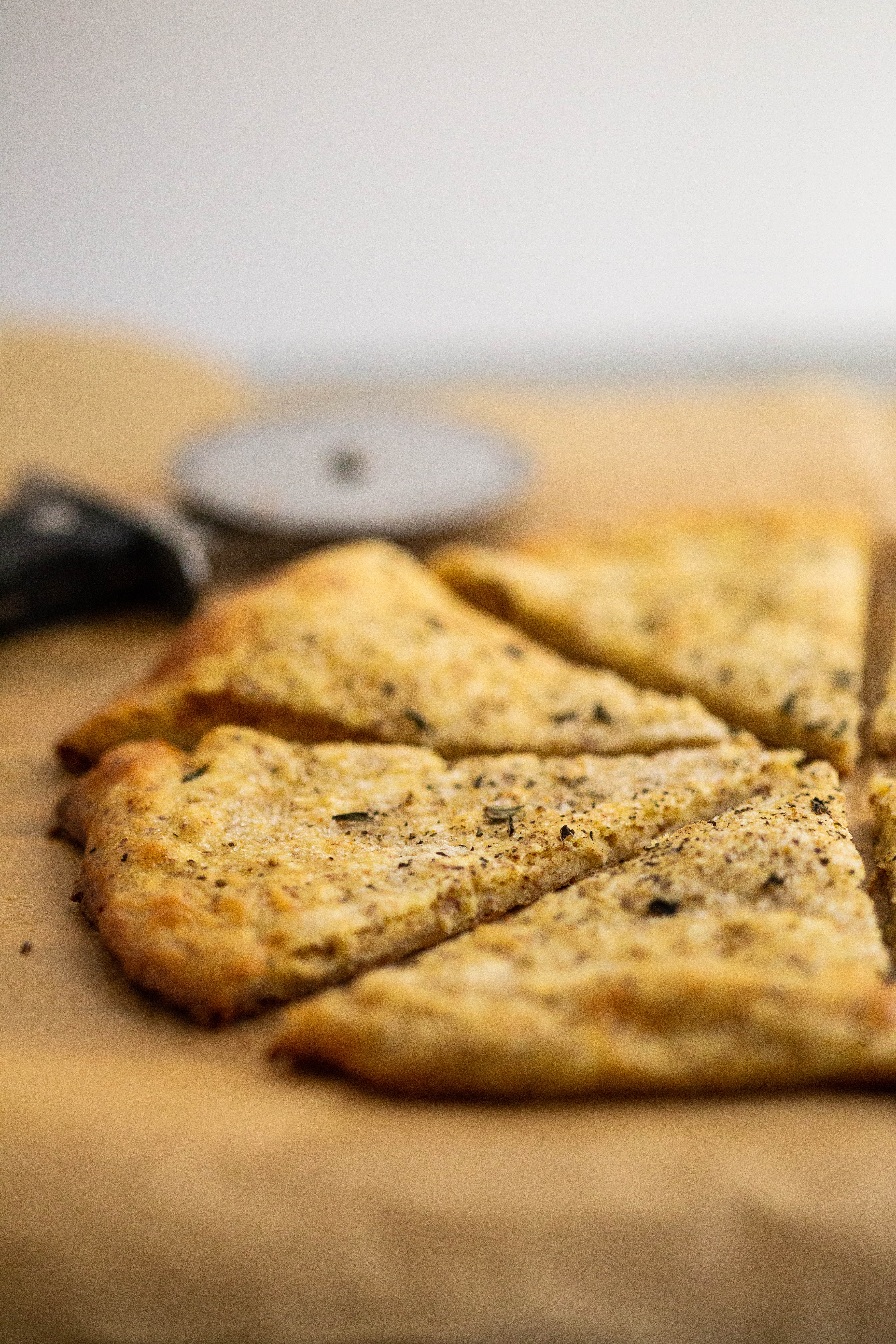 Are you following a low carb or ketogenic diet and having a hard time finding a low carb bread substitute? No need to worry — we've got you covered. This Keto Flatbread is the perfect low carb substitute to any kind of bread you may be craving. Along with it's low carb intake, this bread goes along perfectly with any dish whether it be a sandwich, a match for your favorite dip or all by itself topped with some grass fed butter. Regardless of what you're choosing to make it for, this flatbread is guaranteed to satisfy you without kicking you out of ketosis.
So what's in this bread that makes it keto friendly?
When it comes to this Keto Flatbread, there are only five main ingredients. This recipe in particular includes mozzarella cheese, cream cheese, one egg, almond flour, garlic powder and an optional choice of an additional teaspoon of basil if you prefer.
Not only does this flatbread serve up eight pieces, but each piece contains about a half a gram of net carbs.
Yep, you read that right. Less than a gram of net carbs per serving. Pretty crazy, huh?
Making this keto friendly bread is relatively simple as well. To start off, all you need to do is preheat the oven to 350 degrees Fahrenheit and prepare a baking sheet covered with parchment paper. Then, in a medium size bowl, combine the mozzarella cheese and cream cheese and melt in the microwave for up to 30 seconds. Make sure you check up on it periodically. Then, add in the almond flour and egg and stir until it comes to a dough-like consistency.
Place the dough on the parchment paper and flatten out until it's spread out into an oval-shape. Then add your garlic, basil and anything else you'd prefer for a topping. Place the baking sheet in the oven and bake the flatbread for up to 20 minutes (or until the edges begin to crisp).
Once it cools, this Keto Flatbread is ready to serve with any number of dishes. The next time you're at the store be sure to pick up these few ingredients to make your own keto friendly dough the next time you're in a pinch for a quick snack to make.
Print
5-Ingredient Keto Flatbread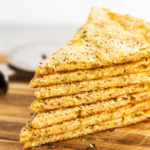 Are you craving some bread or a bread-based dish but struggling to find a low carb or keto option? This Keto Flatbread is not only low carb, but it's the perfect addition to any dish or dip as well.
Author:
Prep Time:

5 minutes

Total Time:

25 minutes

Yield: Serves

8

1

x
Instructions
Preheat oven to 350

Melt cheese and cream cheese

Mix in the egg and almond flour

Flatten the mixture on top of a baking sheet lined with parchment paper

Sprinkle garlic on top

Bake for 20 min
Nutrition
Serving Size:

1

Calories:

56

Fat:

4.5g

Carbohydrates:

0.8g (0.6g net)

Fiber:

0.2g

Protein:

3.6g