Jump to recipe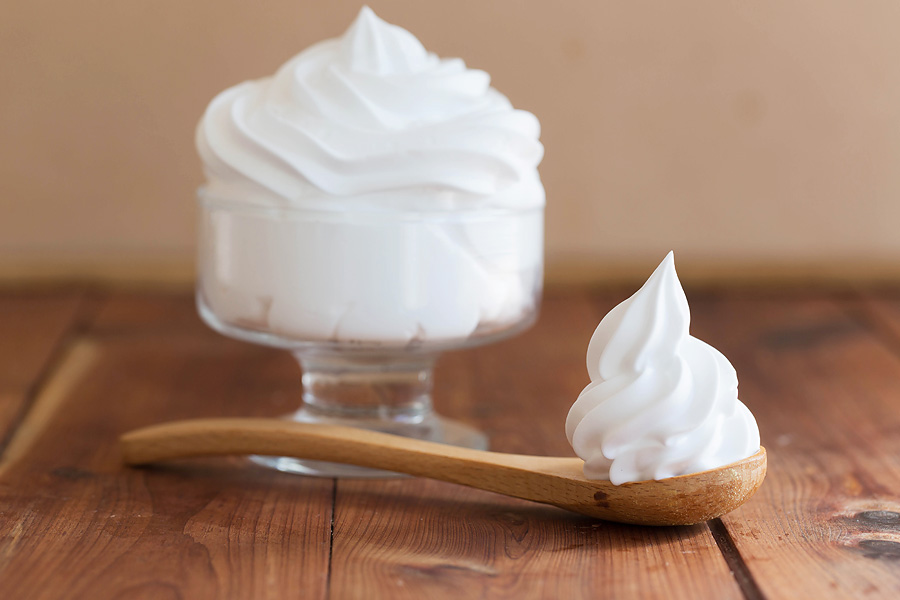 Keto whipped cream is almost too good to be true when it comes to dessert and a ketogenic diet. It only requires two ingredients, but you can dress it up in endless ways. It's also rich in healthy fat (which will help to keep you in ketosis), and it takes under five minutes to make.
Homemade keto whipped cream is luscious and versatile. You can add different flavors to it or use it as a topping for many desserts. You can also use it to create some savory treats as well.
By choosing heavy cream from grass-fed cows, you're also increasing the nutritional value of your keto treat, especially when it comes to healthy fats, vitamins, and other beneficial antioxidant compounds.
Grass-fed cows offer more nutritious meat and dairy, making this keto dessert topper perfect for a low-carb diet and your overall health. The fat content changes when the cow's diet changes, making the fat in grass-fed cream richer in omega-3s and CLA[*].
With over 5 grams of total fat per tablespoon (and zero net carbs), this keto whipped cream recipe is a fantastic low-carb treat.
There Are Only 2 Ingredients in This Keto Whipped Cream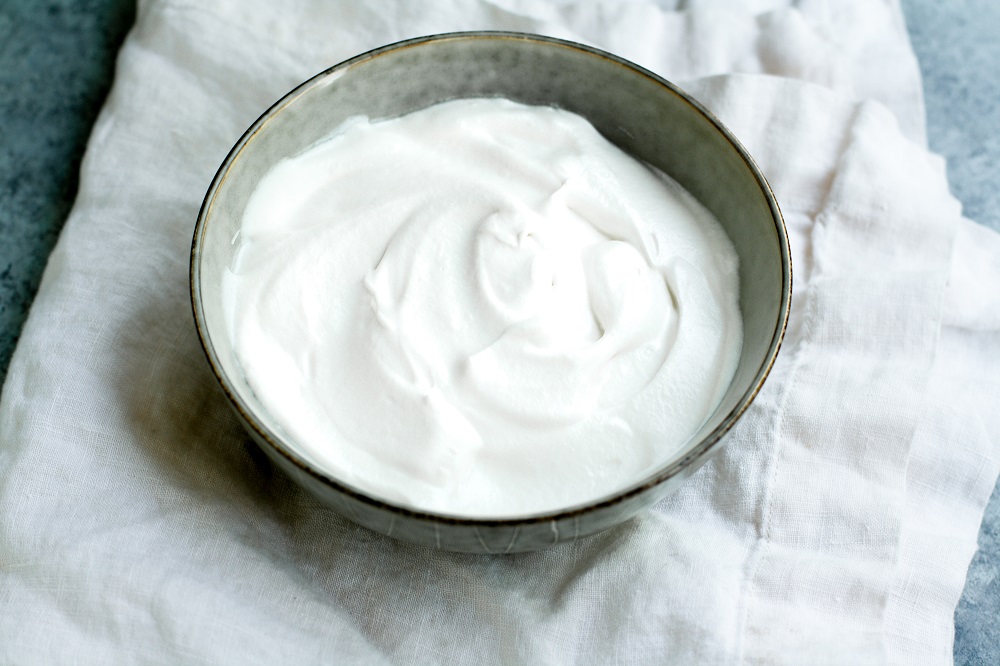 If you want to keep this recipe as is with its neutral, creamy flavor that pairs well with a wide variety of desserts, only use these two ingredients.
The recipe below highlights stevia, but there are many sugar-free sweeteners suitable for the keto diet. The most popular ones are erythritol (Swerve is a reputable brand) and monk fruit. They also happen to taste great.
Stevia can get bitter sometimes, but since erythritol is a sugar alcohol, it tastes just like sugar. It's not 100% carb-free, however, so pay attention to your totals for the day if you plan to swap it out in this recipe.Use the free keto calculator to track your macros.
It's easy to swap erythritol with sugar at a 1:1 ratio. Stevia and monk fruit are both much sweeter than sugar, so you need less to get a sweet finished product. There are multiple conversion charts available online, but your best bet is to refer to the brand you use and find its specific recommendations.
If you prefer a subtle yet richer flavor than the plain sweetened cream, add a splash of pure vanilla extract. To shake things up and tame even the strongest chocolate cravings, add a little dark cacao powder (or Perfect Keto Chocolate Collagen) to create a keto version of chocolate cream. You could even try whipping it longer to create stiff peaks and create a keto chocolate mousse.
Consider adding cinnamon to your whipped cream if you're topping a keto pumpkin pie, or any other sweet pumpkin recipe. If you're feeling festive during the holiday season, add a drop or two of culinary peppermint oil and top your keto hot chocolate with it.
Health Benefits of Grass-Fed Heavy Cream
The health benefits of heavy cream from grass-fed cows are greater than the benefits of standard heavy cream. While conventional cream offers some vitamins and calcium, by choosing grass-fed cream, you're getting a healthier fat source, helping the environment, and choosing humane food products[*].
#1: Rich in Calcium
As with most dairy products, heavy cream is rich in calcium. This is an essential nutrient for growing and maintaining healthy bones, and it can also help reduce the risk of health issues like osteoporosis and bone fractures. Calcium has also been shown to reduce the risk of kidney stones and kidney-related problems[*][*].
#2: High in Vitamins and Minerals
Heavy cream that comes from grass-fed cows is richer in vitamins than corn-fed, conventional dairy. That's because the cows are eating their natural diet of green grasses. The grass diet changes the makeup of the dairy produced.
Grass-fed dairy is a good source of vitamin A and vitamin D, both of which provide antioxidants to help boost your overall health. Vitamin A is effective in fighting infections, preventing infections, and boosting eye health by making them more adaptable to changes in light. Vitamin D is vital for healthy immune function and hormonal development[*][*][*].
#3: Healthy Brain Function
Heavy cream from grass-fed cows is a rich source of choline and omega-3 fatty acids[*]. Choline is a critical nutrient for a healthy brain and nervous system, memory function, mood stability, and muscle control[*]. Omega-3s are polyunsaturated fats that are critical anti-inflammatory compounds that help boost brain function and cardiovascular health[*].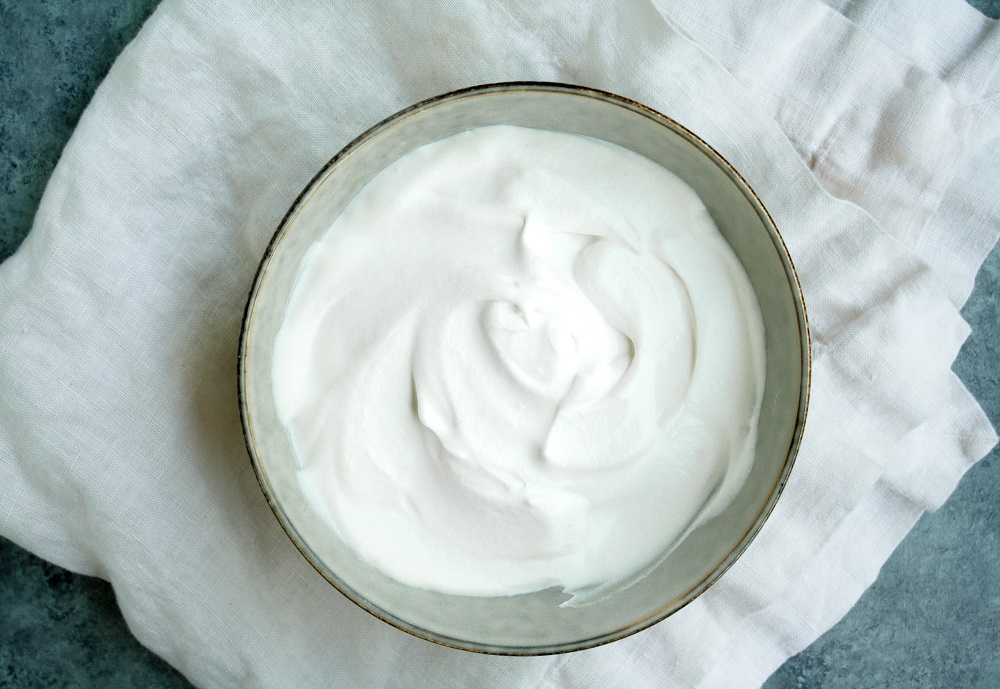 More Ways to Enjoy Keto Whipped Cream
Whipped cream isn't exclusively for sweet foods or desserts. On the contrary, you can enjoy it in savory dishes as well. Try it in keto-friendly cauliflower mac and cheese or bacon, cheese, and egg casserole. You have the option to simply whip heavy cream without the sweetener if you'd like to keep out sweet flavors from your keto meal.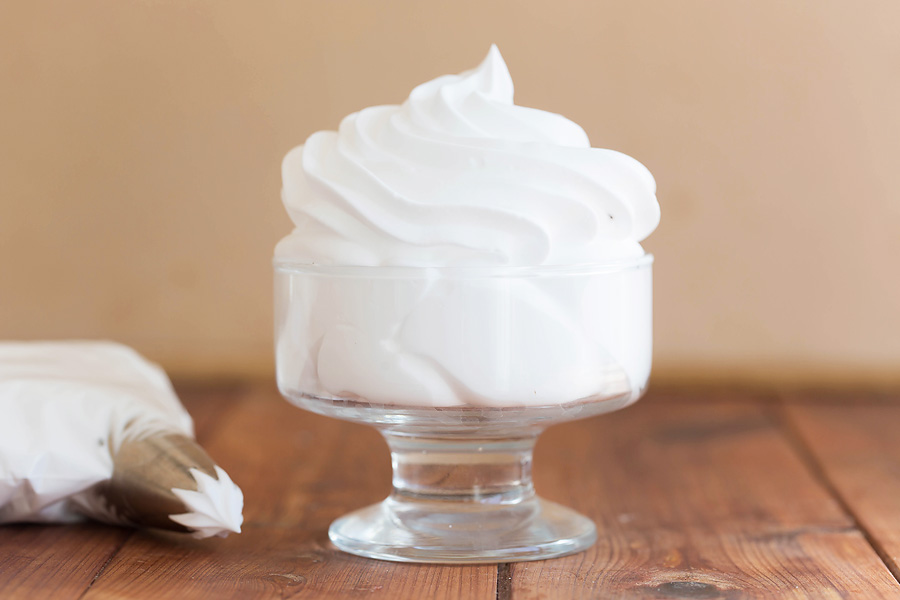 Special Note About Dairy Products
When incorporating dairy products into your diet, remember that not all dairy is created equal. You've already learned why grass-fed is important, but it's crucial to consider any specific sensitivities or allergies that may cause digestive upset.
If you're lactose-intolerant, there's a chance that, since heavy cream is basically pure fat (and free of lactose), it won't upset your stomach. But that's not guaranteed, and you should proceed with caution. Start with a tiny bit to see if you react before piling it on your favorite keto dessert.
If you have a full-blown dairy or milk allergy, you can opt for a dairy-free option like coconut cream. Coconut milk is an excellent dairy alternative offering healthy fats like MCTs that can help boost your fat-burning potential.
Be mindful of how calorically dense dairy products tend to be. You might think that the keto diet is a full-fat free-for-all, but calories do matter on this plan.
Print
Thick and Rich Keto Whipped Cream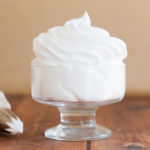 Enjoy this luscious sugar-free topping on any of your desserts or have a serving completely on its own.
Author:
Prep Time:

5 minutes

Cook Time:

N/A

Total Time:

5 minutes

Yield:

1 cup

1

x
Category:

Dessert

Cuisine:

American
Instructions
Add heavy whipping cream to a clean and dry mixing bowl or stand mixer. You can use a hand mixer if you don't have a stand mixer
Mix on high for 1-2 minutes until soft peaks form.
With the mixer on medium speed, slowly add sweetener and whip until stiff peaks form. Taste and adjust sweetener as desired.
If using extracts, cacao powder or other flavorings, add slowly immediately following sweetener.
Nutrition
Serving Size:

1 tablespoon

Calories:

60

Fat:

6g

Carbohydrates:

Net Carbs: 0g

Protein:

0g
Keywords: keto whipped cream