If you've been missing pastries like donuts and cream cheese danishes on your low-carb diet, look no further. This low-carb danish is gluten-free and clocks in at just 9 net carbs per servings.
And if you've been missing sweet, high-sugar peaches on your keto diet, you're in for a treat.
These sugar-free danishes aren't just packed with flavor, but they contain peach flavoring from
Perfect Keto Peach Base — exogenous ketones with a juicy peach taste.
Using almond flour, eggs, coconut oil, and stevia or monk fruit to taste, you'll get all the flavor and texture of a traditional peach cream cheese danish, but without the carbs or toxic amounts of sugar.
This danish pastry is:
Sweet
Satisfying
Delicious
Flavorful
The main ingredients are :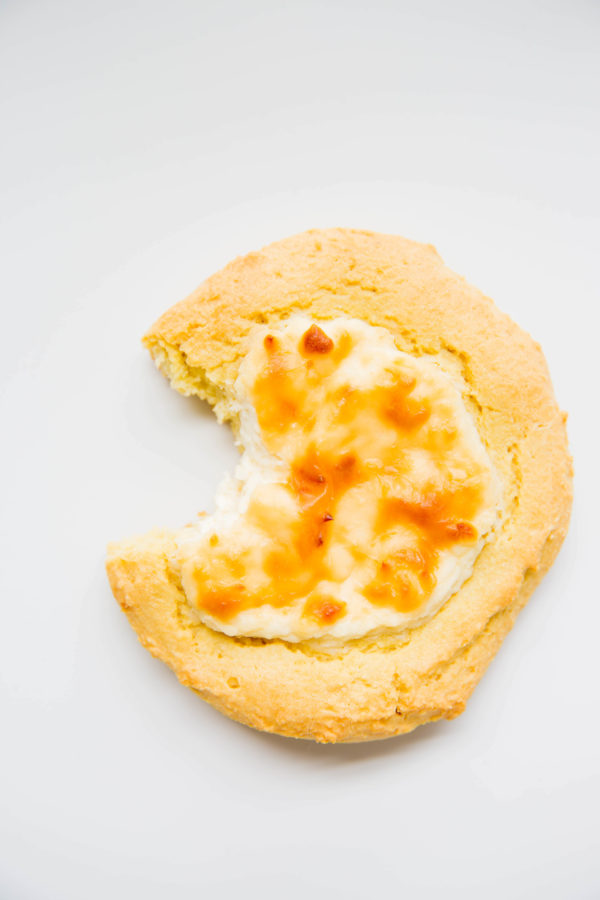 3 Health Benefits of This Keto Peach Danish Recipe
#1: Helps Curb Appetite
Exogenous ketones serve as an excellent source of quick fuel. This, however, isn't their only benefit.
When you consume exogenous ketones, they may also help to curb your appetite. While your bloodstream is flooded with ketones, your hunger hormone ghrelin remains low, signaling to your body that you don't need to eat any more food.
The effect of exogenous ketones on hunger levels can last up to four hours after consumption.
Subjects consuming an exogenous ketone beverage experienced lowered hormone levels, accompanied by a significant increase in fullness and decreased desire to eat.
Conversely, subjects given the same amount of calories in a glucose form experienced higher levels of both ghrelin and insulin[*].
#2: Great Source Of Protein
A warm danish with your morning cup of coffee sounds like a lovely treat, right?
Problem is: your run of the mill danish is loaded with highly processed ingredients like white flour and sugar. But this keto peach danish is no ordinary danish. In fact, it replaces sugar with protein and healthy fats.
Among the many benefits of consuming protein is the fact that it takes more energy to digest and absorb. That means when you replace a high-carb meal with a high protein meal, you're using more energy (burning more calories) digesting the protein meal than the carb meal.
Same sweet satisfaction with more calorie burning? No brainer[*].
#3: Supports Heart Health
Heart disease leads the charge as the number one cause of death in the United States[*].
While lifestyle factors like exercise and smoking play a role, what you eat can make or break the health of your heart.
Vitamin E, found in abundance in almond flour, is an excellent nutrient for your heart. Several studies have found a correlation between increased vitamin E intake, and decreased incidence of heart disease[*].
One proposed mechanism for vitamin E's heart-protective activity is through its antioxidant activity. By protecting your blood vessels from oxidative damage, vitamin E may inhibit an important step in the development of heart disease[*].
Low-Carb Peach Cream Cheese Danish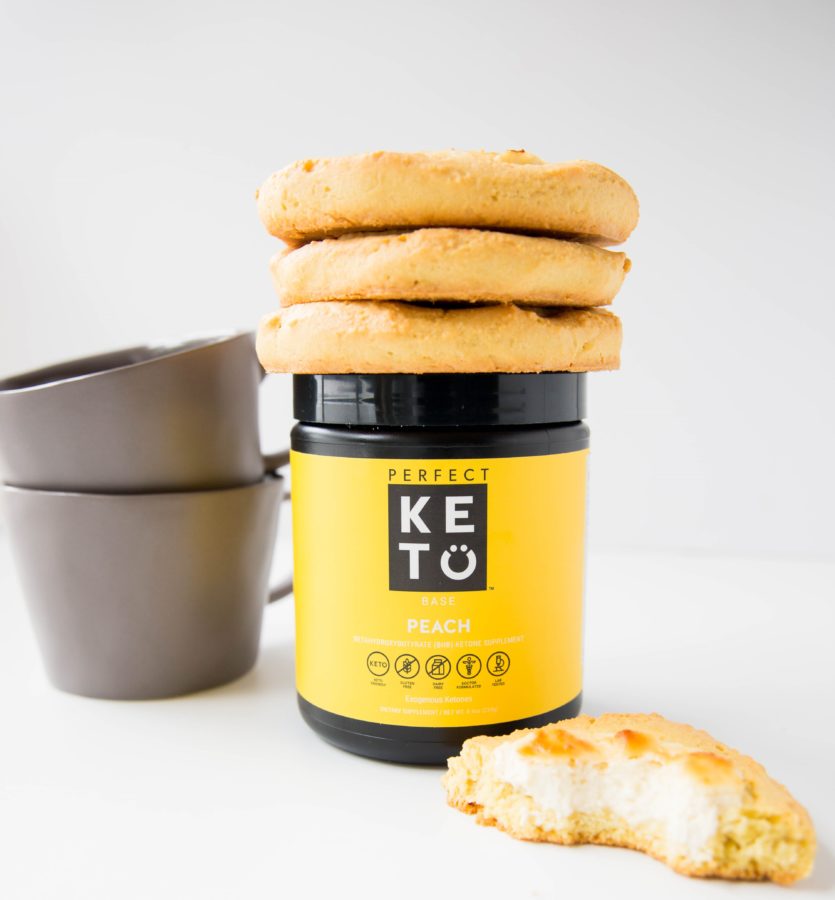 Who says that you can't make a keto puff pastry dough?
That's right: all your concerns about never being able to eat a danish again can finally be put to rest.
This recipe is simple, quick, and low-carb keto. Yet, it will satisfy even the pickiest eaters.
Feel free to add an egg wash to get a golden brown crust — just like your favorite traditional danish. A simple egg wash is just one large egg, beaten. Then, lightly brush the egg wash on the pastry portion of the cream cheese danish. Bake as directed. You'll love the delicious way the pastry browns.
This recipe makes a wonderful Sunday brunch surprise for all your keto friends. Eggs and bacon can only get you so far. Surprise all of your low-carb friends with these incredible, creamy, doughy danishes.
Or, maybe you want a sweet treat to go with your morning French press. With 15 grams of protein and zero sugar, there's no need to feel guilty or worry about sugar crashes — so enjoy!
Print
Low-Carb Peach Cream Cheese Danish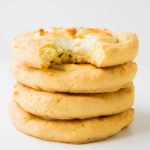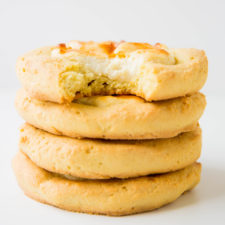 If you love a cream cheese danish you'll go nuts for this cream cheese peach danish recipe. With a total cook time of just 30 minutes, you'll have a gluten-free, sugar-free danish to enjoy.
Author:
Prep Time:

5 minutes

Cook Time:

25 minutes

Total Time:

30 minutes

Yield:

8

1

x
Instructions
Preheat the oven to 350° F.

In a large bowl, mix together the almond flour and baking powder.

In a medium bowl, mix together the eggs, melted coconut oil or butter, vanilla extract, and stevia or monk fruit.

Add the liquid ingredients to the dry ingredients, mixing until well combined and set aside.

In another medium-sized bowl, mix together the contents for the filling until it's nice and smooth.

Grease a baking sheet and, using an ice cream scoop, scoop out the dough into equal proportions (should make 8). The dough will be a little sticky, so lightly wet your hands with warm water to help shape and mold the dough into a circular form and then make a dip in the center for where the cream cheese mixture will go.

Equally disperse the cream cheese mixture into each little dip and use the back of a spoon to smooth it out.

Bake for 25 minutes. Enjoy!
Nutrition
Serving Size:

1

Calories:

345

Fat:

25.8g

Carbohydrates:

13g (9g net)

Fiber:

4g

Protein:

15g