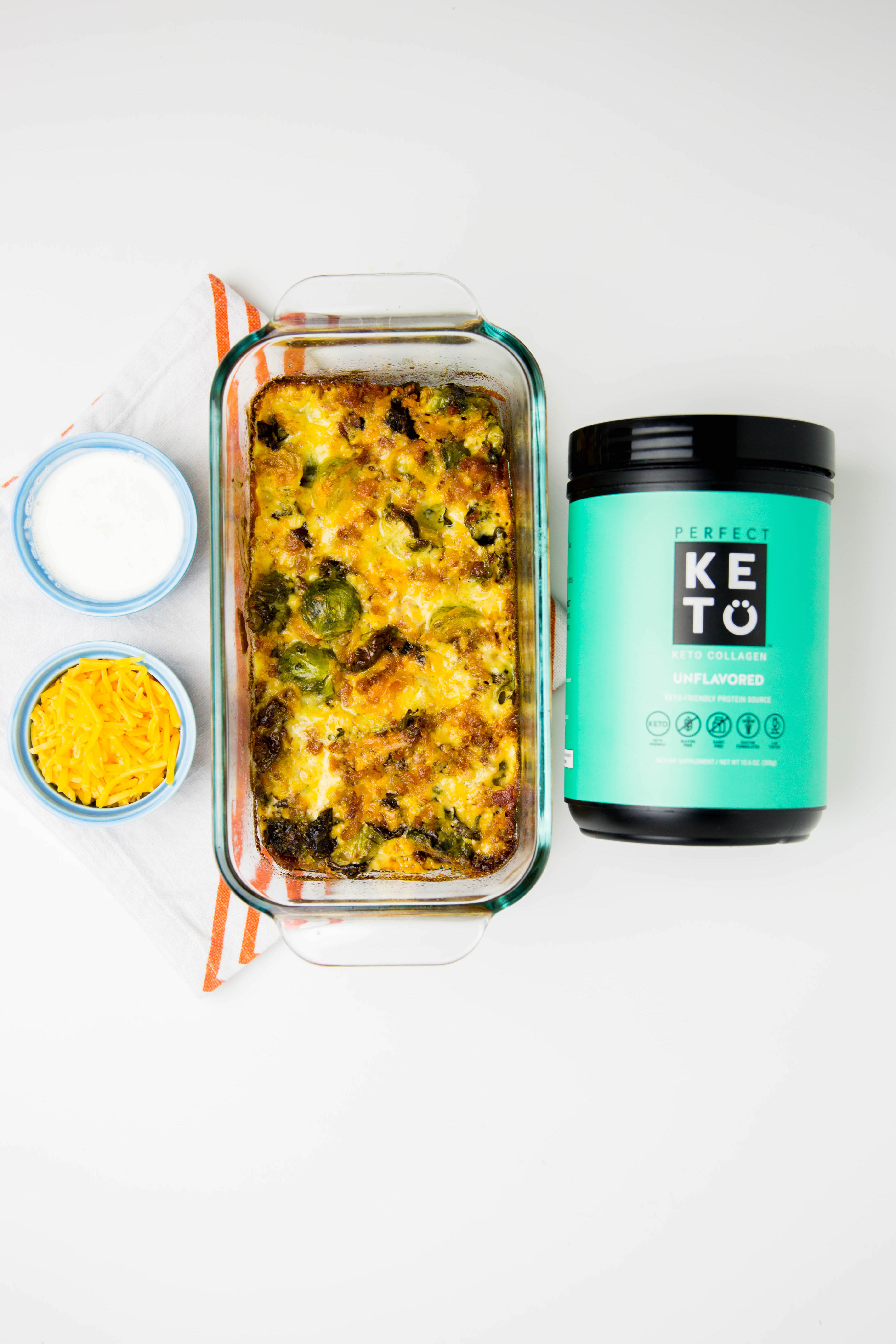 If potatoes au gratin was your favorite pre-keto side dish, this brussels sprouts recipe is here to save the day. All the creamy deliciousness you know and love, with a fraction of the carbs — a win-win for all.
And of course, you'll be skipping the panko bread crumbs and all-purpose flour, so this recipe is 100% gluten-free.
Whether you're thinking about Christmas dinner, a Thanksgiving side, or are planning for a holiday potluck — you can't go wrong with veggies in a cheese sauce.
If you're looking for a new recipe to impress your friends and family, look no further.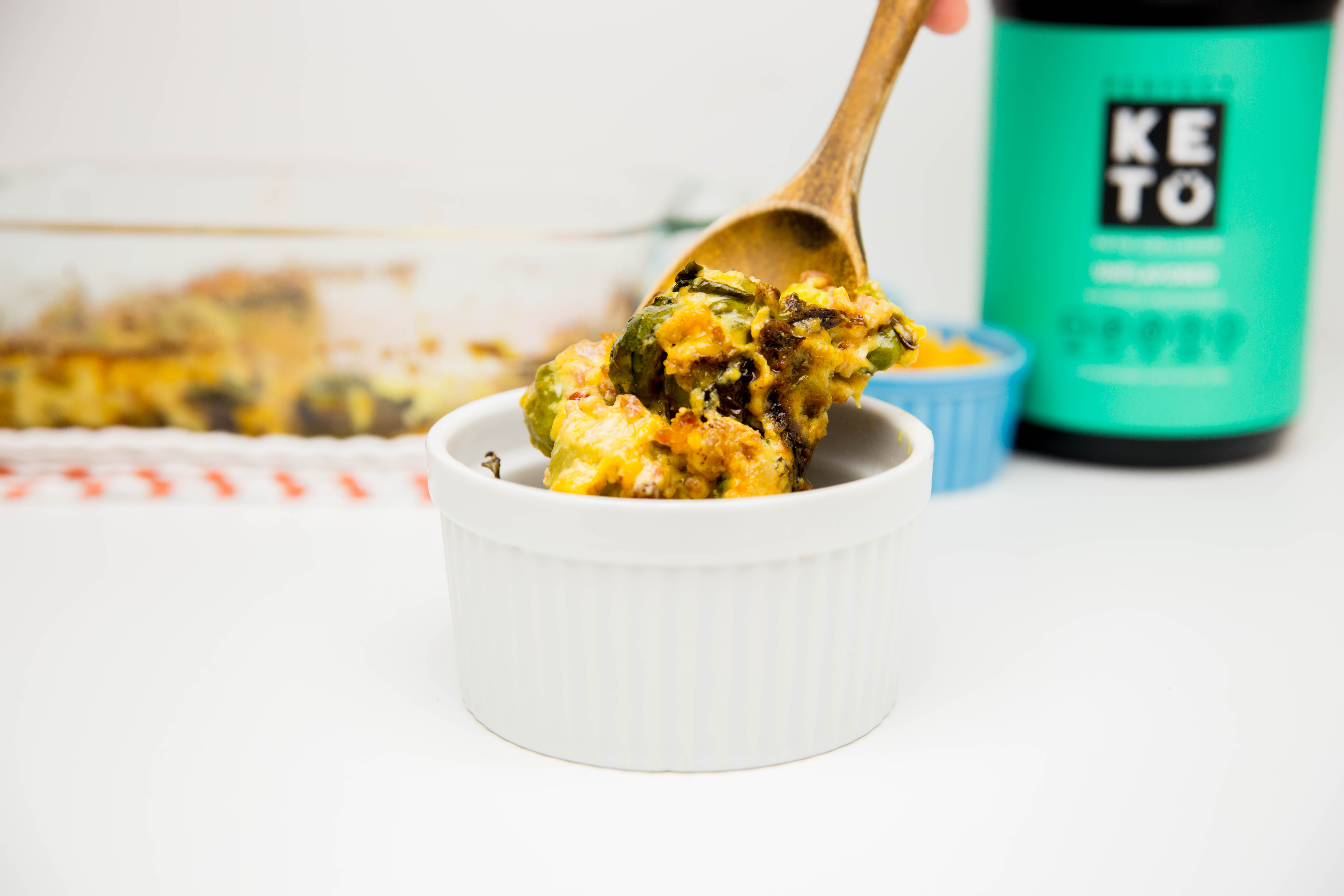 This brussels sprouts casserole is:
Cheesy
Savory
Crispy
Creamy
The main ingredients are:
Grass-fed butter
Brussels sprouts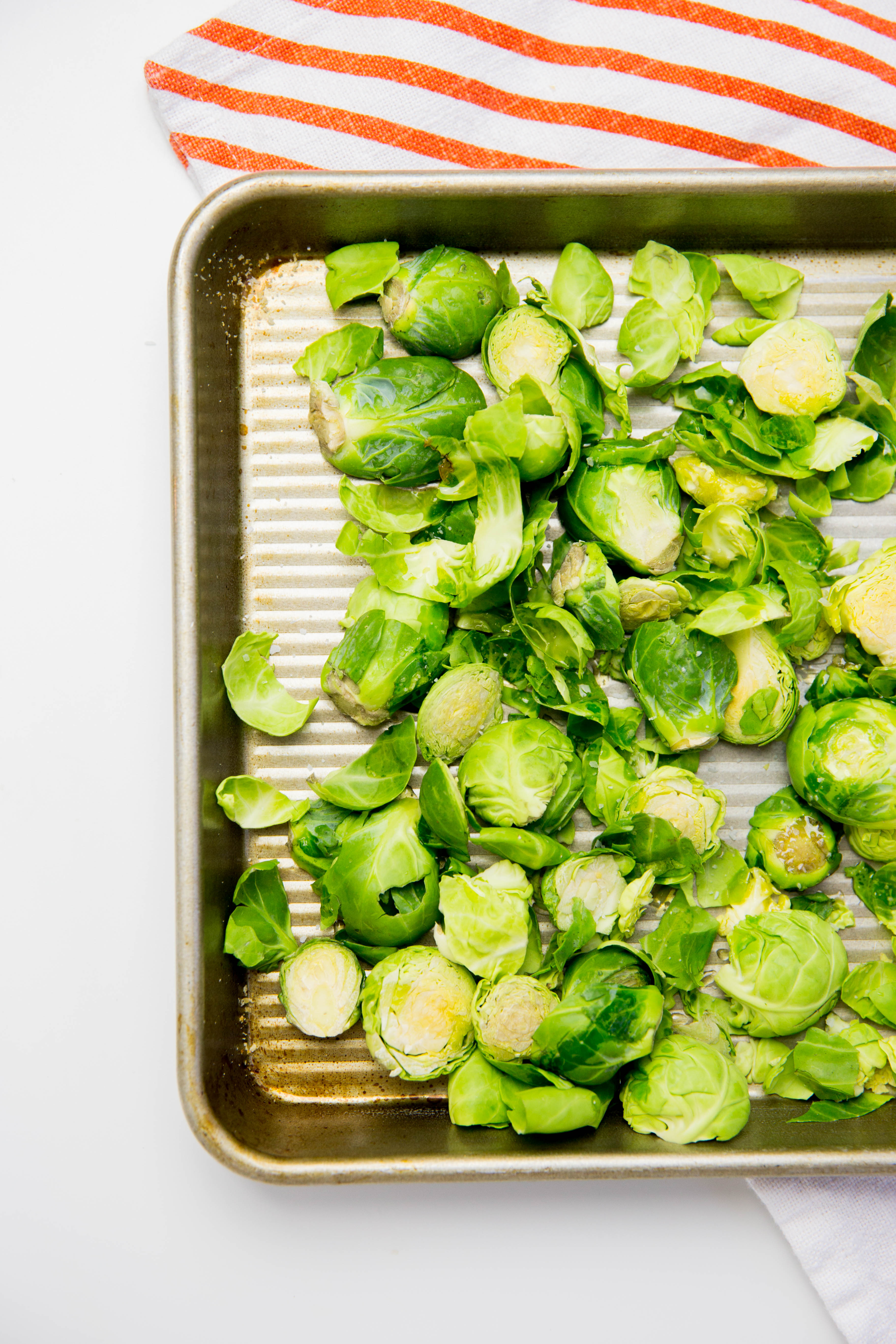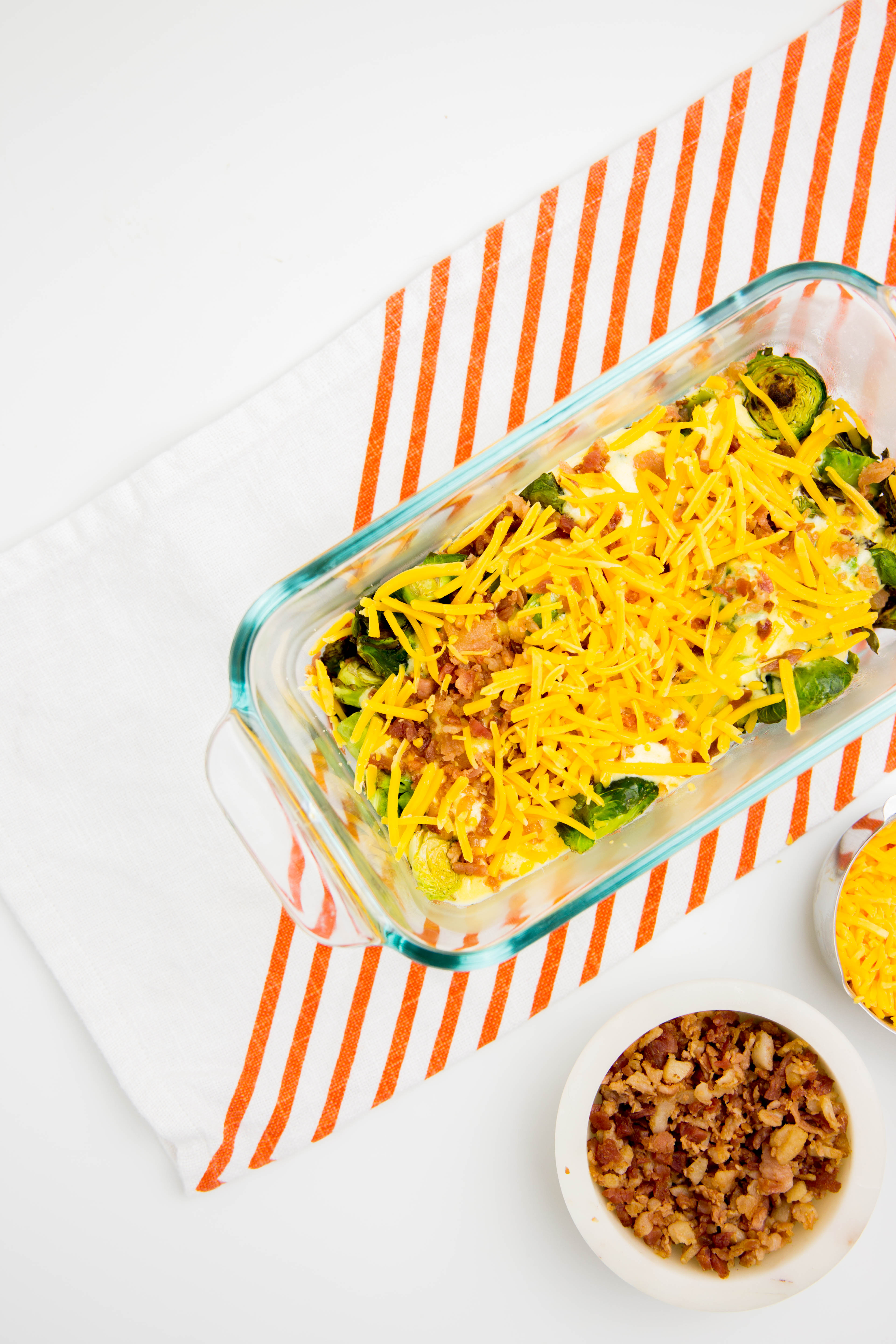 Optional additional ingredients:
Sharp cheddar
Heavy cream
Nutmeg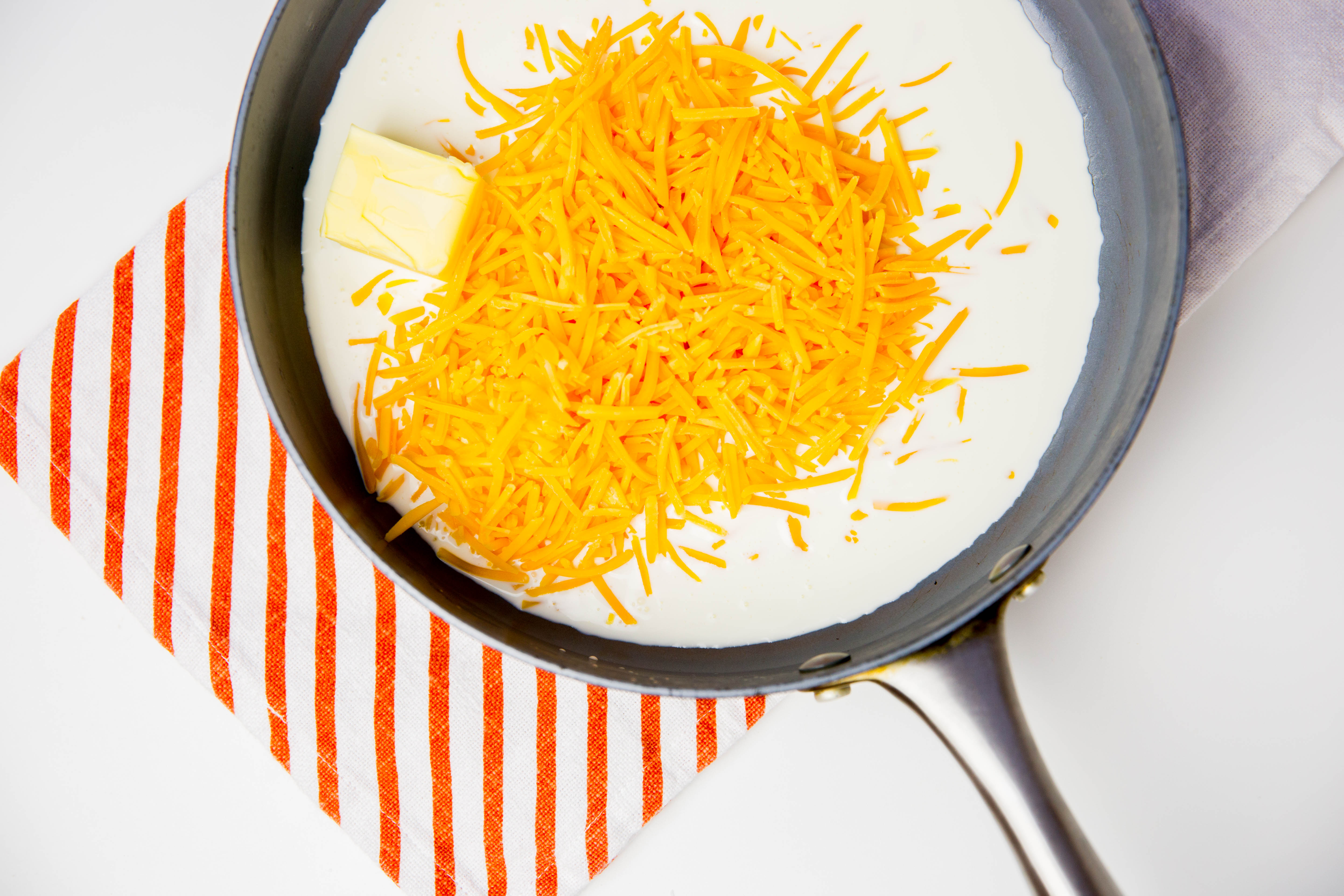 3 Health Benefits of The Best Brussels Sprouts Au Gratin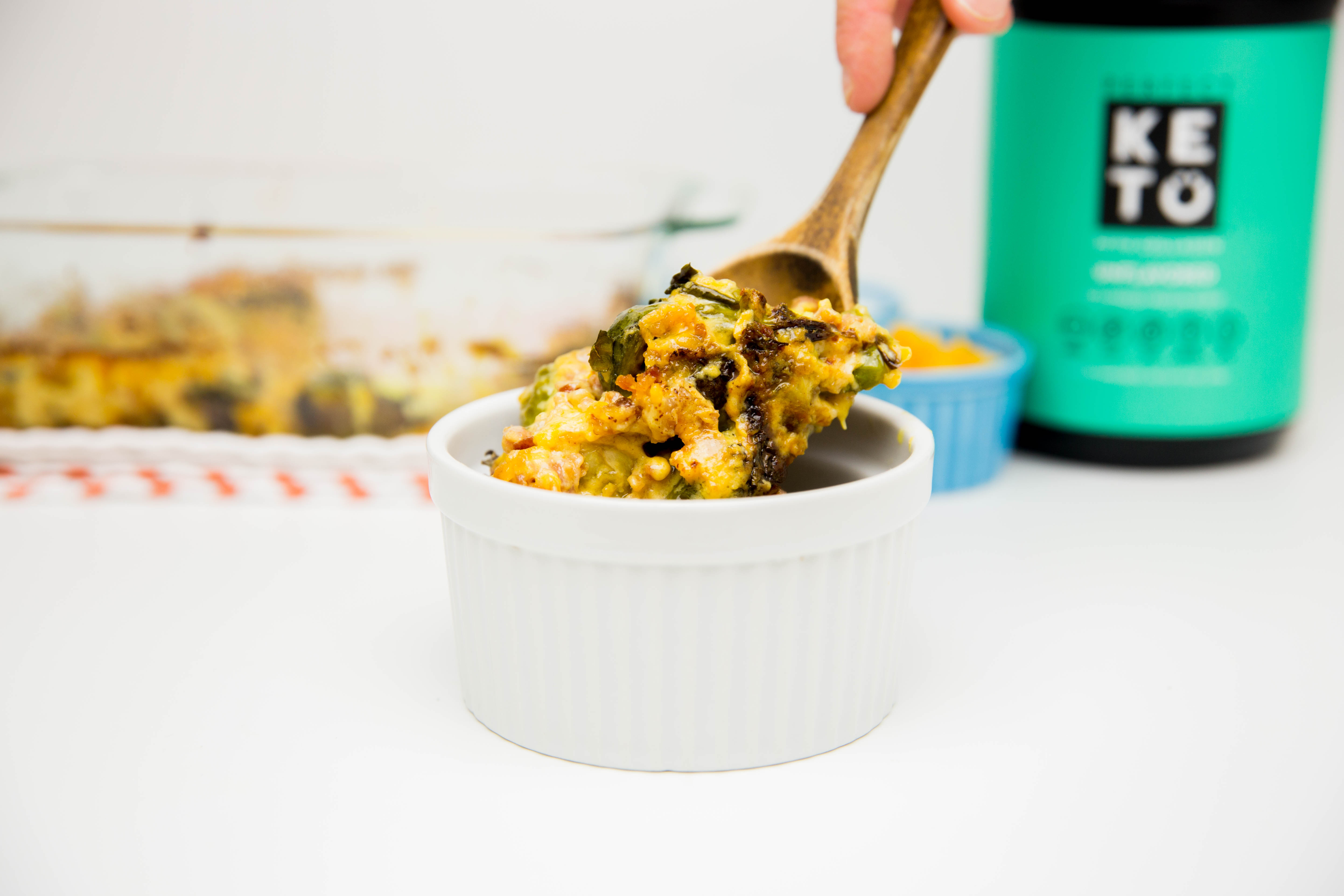 #1: Rich In Antioxidants
Brussels sprouts are a rich source of antioxidant compounds. Specifically, vitamin C and the phytonutrient kaempferol.
Vitamin C plays a number of roles in your body, but acting as a water-soluble antioxidant is one of its most crucial functions. Brussels sprouts are an excellent source of vitamin C — with one cup providing over 100% of your daily needs[*]. As an antioxidant, vitamin C not only helps to fight off free-radicals and oxidative damage, but it also helps to regenerate other antioxidants, keeping your immune system strong on all fronts[*].
Meanwhile, kaempferol (a polyphenol antioxidant) has been widely studied for its ability to reduce the risk of many chronic diseases, especially cancer. On a cellular level, kaempferol may help fight cancer by contributing to signaling pathways that result in the death of cancer cells, as well as the inhibition of cancer cell growth[*].
#2: Improves Skin Health
Collagen is a supplement that's been on the rise in the last few years. While many beauty products will boast anti-aging effects, very few have the research to back them up.
When it comes to collagen, however, the science is clear. Under the visible layer of your skin, there is something called your extracellular matrix. This is a tissue that is made up of protein and fibers that basically holds your skin together. The most abundant protein in this matrix? Collagen.
By supporting your body with the amino acids from collagen, you can enhance this layer and help to support your skin. Research shows that supplementing with collagen can increase skin elasticity, hydration, and even wound healing[*].
#3: Supports Weight Loss
It should come as no surprise that eating vegetables like brussels sprouts can support weight loss. But what about all that dairy?
Believe it or not, full-fat dairy contains compounds that may help you fight those extra pounds. Grass-fed dairy, in particular, is high in CLA (conjugated linoleic acid), a fatty acid that's been shown in animal studies to assist in weight loss. Researchers suspect that CLA helps to increase fat-burning, and also reduces the amount of fat that's stored in your fat cells[*].
But remember, if you want to get those most CLA for your dairy buck — go full-fat and grass-fed whenever possible[*].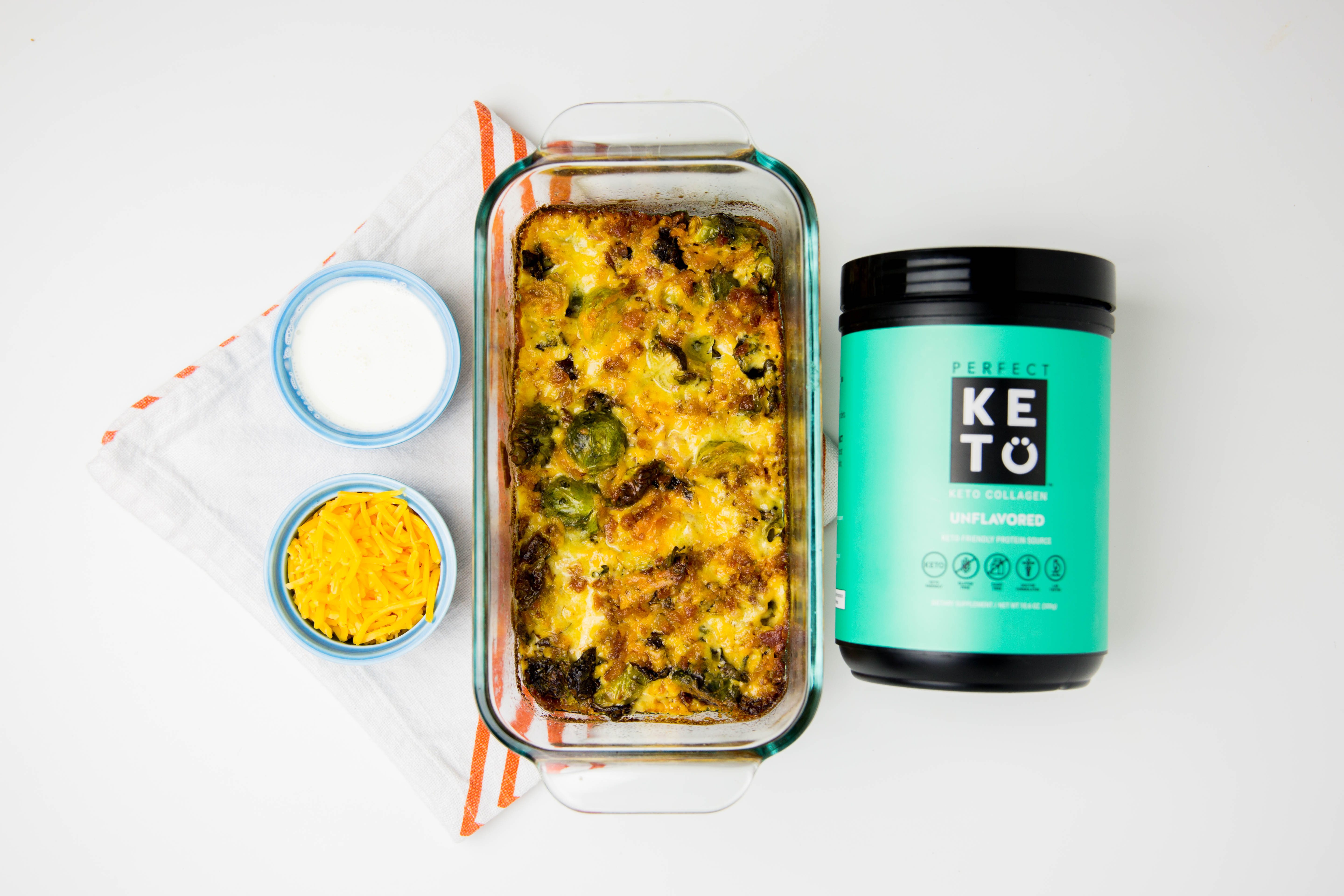 Print
Cheesy Brussels Sprouts Gratin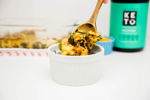 Everyone knows that it's important to get your veggies in, but sometimes roasted brussels sprouts just don't hit the spot. 
What to do?
Just add a little cheese, and this brussels sprouts gratin recipe is sure to become one of your family favorites. You can even use it as part of your main course on a weekday… that's how easy this recipe it.
Although cheddar works perfectly, you can also play with your cheese options by adding parmesan cheese or gruyere cheese. You can also chop up some shallots, pecans, or pancetta for an extra burst of flavor. 
And skip the olive oil on this one, avocado oil does much better in high-heat. 
Author:
Prep Time:

10 minutes

Total Time:

1 hour
Scale
Ingredients
2

pounds brussels sprouts, halved

2 teaspoons

avocado oil

1 cup

almond milk

2

scoops

Perfect Keto Unflavored Collagen

1 cup

cheddar cheese

2 tablespoons

butter

Sea salt and black pepper to taste

 
Instructions
Preheat oven to 400 F.

On a large baking sheet lined with parchment paper add the brussels sprouts and avocado oil, tossing to combine, and bake for 35-40 minutes, or until desired crispiness and outer leaves are golden brown.

While the Brussels are baking, add the remaining ingredients to a large saucepan, over medium heat, mixing to combine and cook until everything is melted and combined.

Add the cooked Brussels to a 9×9 baking dish and pour the cheese mixture over the top, adding more salt and pepper to taste, or additional cheddar cheese (if desired).

Bake until bubbly, usually about 10 minutes.
Nutrition
Serving Size:

8

Calories:

185.5

Fat:

13.43g

Carbohydrates:

5.75g (Net: 3.63g)

Fiber:

2.12g

Protein:

11.6g