How many times have you reached for the BBQ sauce only to catch a glimpse of the nutrition facts and set the bottle back down in shock?
Most people on the keto diet know how difficult it is to find low-carb or keto-friendly condiments to slather over your favorite dish. After all, with the majority of keto dieters averaging 30 grams of net carbs per day (or fewer), who wants to waste those carbs on sauce?
Sit tight, because your prayers are about to be answered. The keto BBQ sauce recipe below takes just five minutes of prep time and 30 minutes of cook time. Plus, it contains two grams of dietary fiber, bringing the net carb count down to 4.9 grams per serving.
How Do You Make Low-Carb, Low Sugar BBQ Sauce?
A leading brand of BBQ sauce bought from the store can weigh you down with 18 grams of total carbohydrates per serving — and a serving size is just two tablespoons[*]. Even worse, it contains 16 grams of added sugar, zero fat, and zero protein. Even most BBQ sauce recipes you find online are packed with sugar, adding molasses or honey in the recipes.
No thanks.
Store-bought BBQ sauce is commonly made from a combination of corn syrup, corn starch, molasses, and fruit juice — none of which are doing your waistline, or your attempt to enter ketosis, any favors.
Ingredients to Use in Keto BBQ Sauce 
By making homemade BBQ sauce, you can avoid any unwanted, artificial ingredients. Plus, you can tweak the ingredients to make your concoction as spicy or tangy as you like. Some of the main ingredients in this sauce include:
Recipe note: To make a sugar-free BBQ sauce, you can eliminate the monk fruit sweeteners entirely.
Why Monk Fruit Is the Perfect, Low-Carb Brown Sugar Substitute
You probably noticed there is no sugar in this recipe. That's because sugar — even natural sugar like molasses, maple syrup, brown sugar, or honey — raises the carb count considerably.
While keto-friendly sweeteners such as stevia, Swerve, erythritol, and Splenda work well for baking, some people complain of a distinct aftertaste, which wouldn't quite work in a BBQ sauce.
Monk fruit sweetener tastes, well, sweet. Monk fruit is 150–200 times sweetener than regular sugar, which means you need just a small amount in various recipes. While a traditional BBQ sauce recipe calls for 1–2 cups of brown sugar, you will need just one tablespoon of monk fruit in the below recipe.
Recipe Variations for Keto-Friendly BBQ Sauce 
This sauce is easily customizable to your preferences without increasing the carb content. Try the following variations to put your own spin on this recipe:
Give it some heat: Like things spicy? Add a touch more hot sauce, cumin, and cayenne pepper.
Make it tangy: Want your BBQ sauce a little more tangy? Add an extra dash of vinegar.
Make it zero-sugar: To make a completely sugar-free BBQ sauce, eliminate the monk fruit sweetener. This will give your dipping sauce a distinct smokey flavor rather than the honey-sweet barbecue sauce you may be accustomed to.
The Secret, Healthy Ingredient to Low-Carb Barbecue Sauce: Apple Cider Vinegar
One ingredient you don't see too often is apple cider vinegar (ACV). While it's not commonly used, it should be — it's a nutritional powerhouse. This ingredient has been shown to:
#1: Helps With Weight Loss
Daily intake of certain kinds of vinegar like apple cider vinegar may help with weight loss. According to one study, obese men who took two tablespoons of vinegar per day over a 12-week period saw a decrease in body weight, BMI, visceral fat area, waist circumference, and serum triglyceride levels, compared to the placebo group.[*].
#2: Helps Keep Your Heart Healthy
ACV has been shown to reduce "bad" LDL cholesterol (low-density lipoproteins) while also increasing "good" HDL cholesterol in rats[*]. The results suggest that daily ACV intake may help protect the cardiovascular health of humans with metabolic issues.
#3: Helps Improve Your Skin Health
Did you know that ACV contains important elements such as acetic acid, lactic acid, and citric acid? These different acids have all been shown to prevent the growth of certain bacteria known to cause acne and help promote the health of your skin's microbiome[*].
Recipe Ideas for Your Keto BBQ Sauce
Looking for a few fun keto recipes to pair with your sauce? Here are three low-carb recipe ideas to pair with your homemade condiment, all of which are gluten-free, paleo, and keto-friendly. Try working any of the below recipes into your keto meal plan.
BBQ Pulled Beef Sando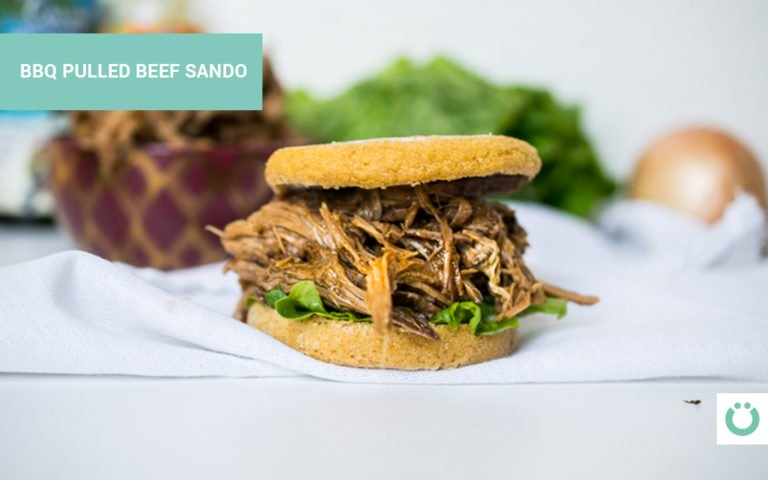 Love traditional pulled pork sandwiches? Then you'll love this new spin on the classic recipe with pulled beef sammies. Place a chuck roast in the slow cooker for 10–12 hours and you'll have a delicious pulled beef sandwich. While this recipe calls for its own sauce, you can easily top it with your low-carb BBQ sauce.
Spicy Korean BBQ Lettuce Wraps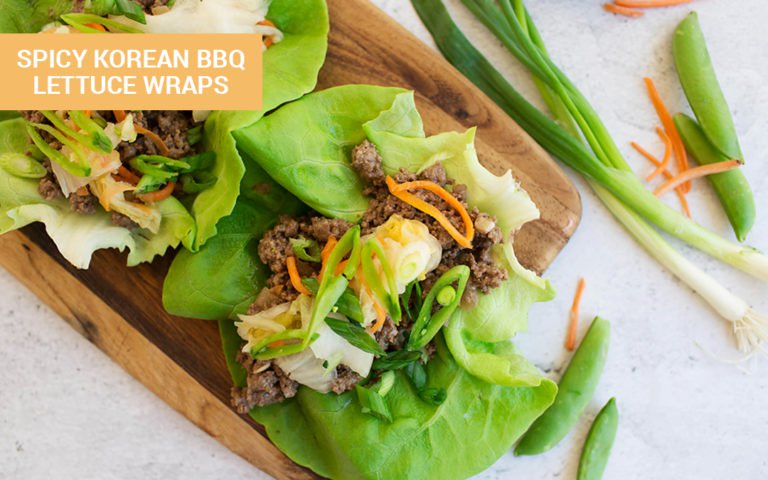 Forget the bun and grab a head of butter lettuce. In this recipe, you'll take ground beef, onion, and ginger and roll it up in a wrap. By tweaking the recipe to swap in your low-carb, American-style BBQ for the original sauce, you suddenly have not one, but two recipes.
Crispy Keto Chicken Tenders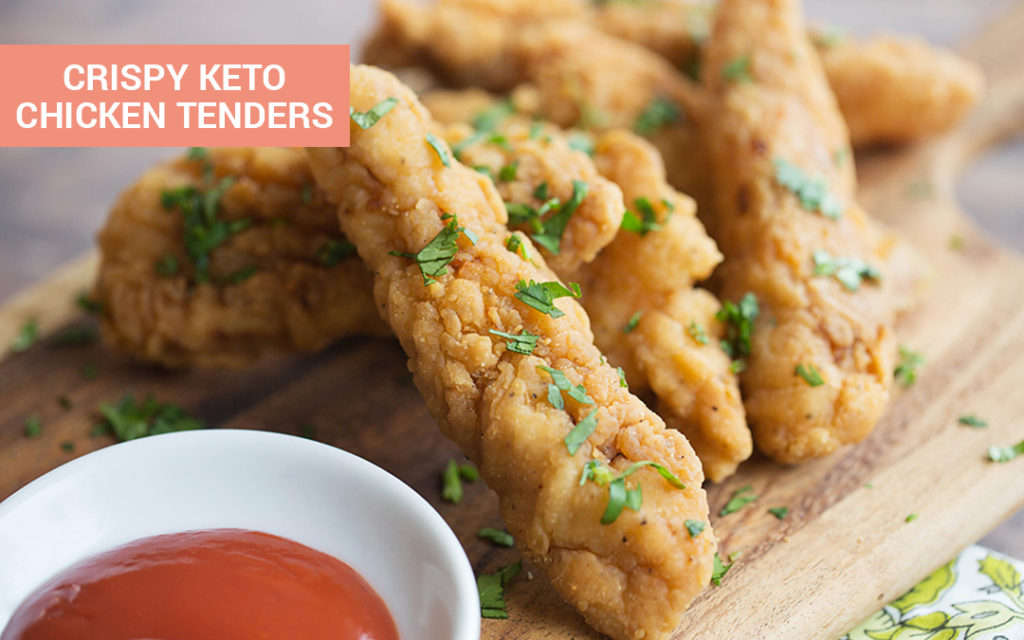 Why hunt on Amazon for a reduced sugar ketchup (or sugar-free ketchup), when you can just dip these chicken tenders in your homemade BBQ sauce? This recipe for BBQ chicken tenders would be perfect for tailgating, or as an appetizer or kid-friendly meal.
Nutritious Baked Pork Chops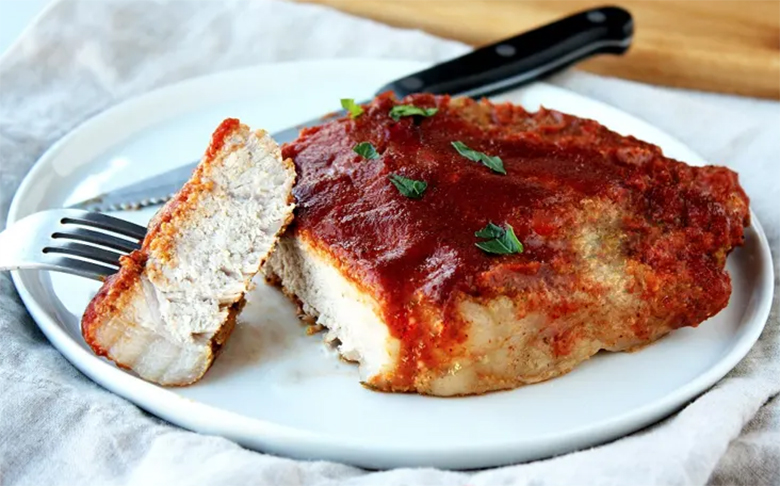 Looking for an easy-peasy dinner recipe to whip up this week? These keto pork chops are incredibly simple to prepare and pair perfectly with your sauce. Simply whisk together parmesan cheese, black pepper, smoked paprika, chili powder, and other spices; then season your pork chops. Sear each chop on the skillet, smother in your BBQ sauce, then transfer to the oven to bake.
Enjoy Keto Barbecue Sauce With All Your Favorite Dishes
Summer calls for grilling, so light the smoker or pull the Crock-Pot off the shelf, because it's time to get cooking. This keto-friendly sauce allows you to enjoy your best barbecue dishes without the carbs or sugar.
If you're planning an entire barbecue menu, check out these side dishes for suggestions. You might also enjoy cauliflower "mashed potatoes," low-carb creamed spinach, jalapeno poppers, or good ol' french fries. You'll soon have a low-carb meal fit for your whole family.
Print
Smoky Keto BBQ Sauce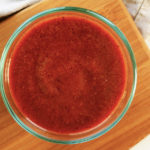 Most BBQ sauces are packed with sugar and carbs (up to 16 g for just one serving). This keto BBQ sauce allows you to enjoy a smoky sauce without getting kicked out of ketosis.
Author:
Prep Time:

5 minutes

Cook Time:

30 minutes

Total Time:

35 minutes

Yield:

12 oz

1

x
Category:

Sides

Cuisine:

American
Instructions
To a small pot, add all ingredients.

Over medium heat, bring sauce to a boil


Reduce heat to low and simmer for 30 minutes.

Allow to cool slightly before serving. Store in refrigerator.
Nutrition
Serving Size:

1 oz

Calories:

25

Fat:

0.2g

Carbohydrates:

7.1g (4.9g net)

Protein:

0.4g