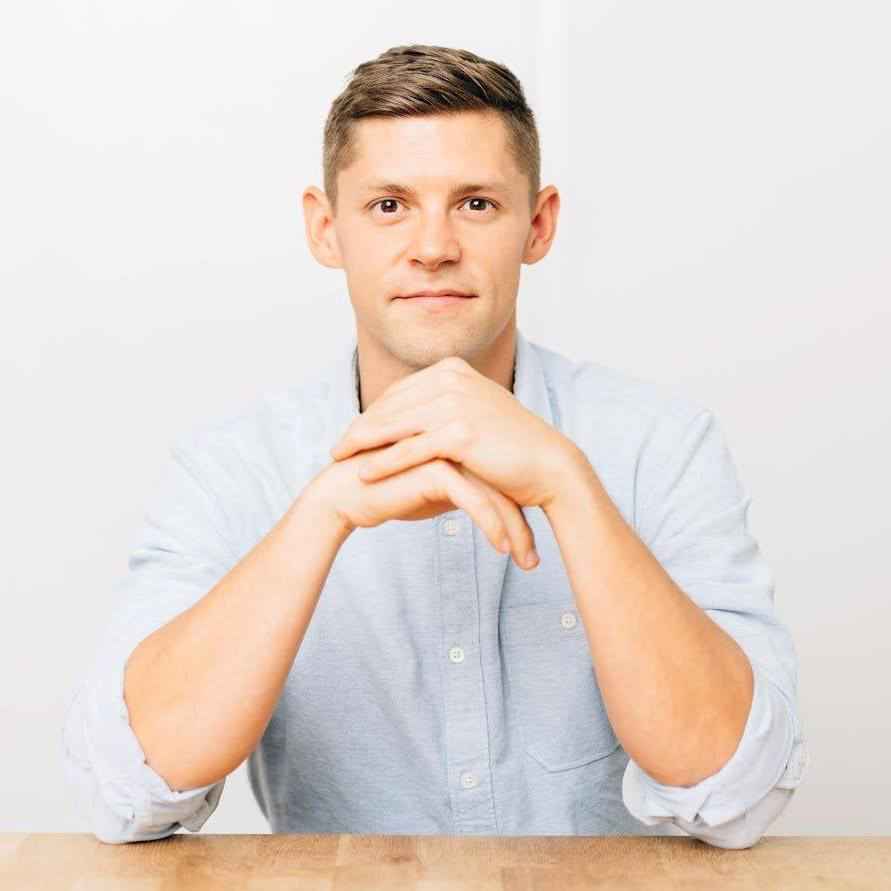 Dr. Anthony Gustin is a board-certified sports chiropractor, functional medicine practitioner, entrepreneur, podcast host, and founder of Perfect Keto.
on August 17, 2018
Exogenous ketones are becoming an extremely popular supplement for performance. They are brand new to the mainstream market so it makes perfect sense that there are a lot of questions about what's important in a ketone product so that buyers can make an informed decision. This is the guide to compare Perfect Keto Base vs. Pruvit Keto//OS ketone products.
Marketing and advertising claims can leave consumers feeling bewildered on what's important and what is "healthy." As with any purchase, it's important to take a look at what it has to offer and make the best choice for your goals.  Our aim is to keep it simple and break down the few significant differences and why they matter.
There are three general categories of ketone supplements (perhaps four if you include products that use the term "keto" but don't do anything for ketosis).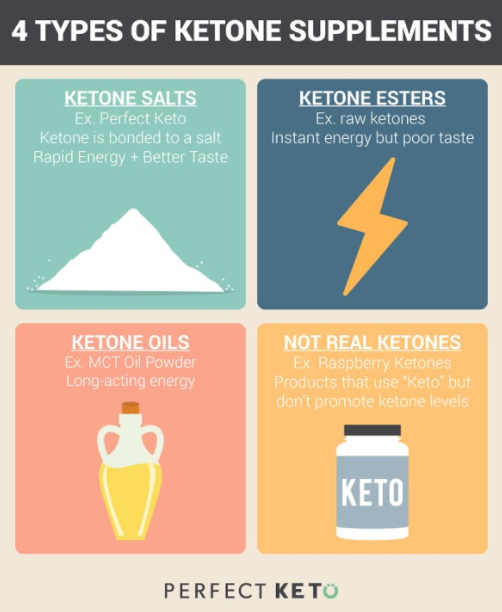 Perfect Keto and Keto//OS are ketone salts. Important questions to ask when looking at ketone supplements are:
Do they contain ketones? (Re: Raspberry ketones)

Do they promote ketosis?

Do they have artificial ingredients and fillers?

Are there ingredients that I am intolerant of? (eg. soy, dairy, gluten)
Let's take a quick overview of the Perfect Keto and Pruvit ketone products, then dive in deeper to ingredients, product development, and price.
Perfect Keto vs. Pruvit Keto//OS – Product Overview
Keto//OS Overview
The Keto//OS products are made by Pruvit and come in four different types:
Keto//OS Max Maui Punch

Keto//OS Max Swiss Cacao

Keto//OS 3.0 Chocolate Swirl

Keto//OS 2.1 Orange Dream
Option for each: buying products "charged" (with added caffeine) or caffeine free.
Perfect Keto Base Overview
Perfect Keto Base comes in these flavors:
Let's dive into more the details of each – what they are, and how they're made, and how to buy them.
Perfect Keto vs. Keto//OS Ingredients
The first place to start, and perhaps the most obvious differences, are in the ingredients.
Keto//OS Ingredients
The most important ingredient in an exogenous ketone supplement is beta-hydroxybutyrate (BHB). In Keto//OS, the BHB content is described as part of their proprietary blend, so the exact amount is unknown to the consumer. Other ingredients include:
Carbohydrates (3-5 grams per serving, depending on which Keto//OS product)

Inulin and xanthan gum (fillers)

Erythritol (4 grams of sugar alcohols)

Caffeine (optional)

Dairy (in the Orange Dream flavor)
Notes on Caffeine
Caffeine is awesome. It's a great tool for mental alertness and for being a productivity beast. It makes us feel stimulated by occupying adenosine receptors in the brain. So essentially it blocks the "tired" molecules from getting to us. Make no mistake though, caffeine is not actually usable energy. Ketones are molecules that actually deliver energy, so it's important not to confuse feelings of stimulation with real energy.
Notes on Carbohydrates
On the classical ketogenic diet, carbohydrates are limited to less than 30-40 grams per day to trigger the body into a metabolic state of ketosis where it is mobilizing fats as its primary source of energy. Small amounts like 3-5 grams of carbs isn't going to kick you out of ketosis but it's worth considering if you want to allot some of your carb quota to your ketone supplement or spend it elsewhere.
Carbohydrates in the form of sugar alcohols are not considered "impact carbs" but they aren't the greatest for the GI system.
Perfect Keto Ingredients
We use only high-quality beta-hydroxybutyrate (BHB) salts in Perfect Keto. Each serving comes with 11.3 grams of high-quality BHB.

Each tub contains 211 grams of product, good enough for 15 full-scoop servings, or 30 half-scoop servings.

Other ingredients: Magnesium, Potassium, Cocoa, Stevia leaf, Vitamin C
Product Development
Perfect Keto's founder is Dr. Anthony Gustin. Dr. Gustin a functional medicine clinician who follows a low-carb/ketogenic diet and is open about his own experiences with ketosis and nutrition in general. He developed the product, picking each ingredient in specific amounts to provide maximum efficacy.
Notes on GI Distress
One of the biggest complaints people have about exogenous ketones is high GI distress. Perfect Keto uses salt splits specifically to minimize GI distress from beta-hydroxybutyrate.
Perfect Keto uses the highest quality BHB ketones, sourced right in the USA and blended in the best way for minimizing GI problems.
Perfect Keto and Keto//OS Side by Side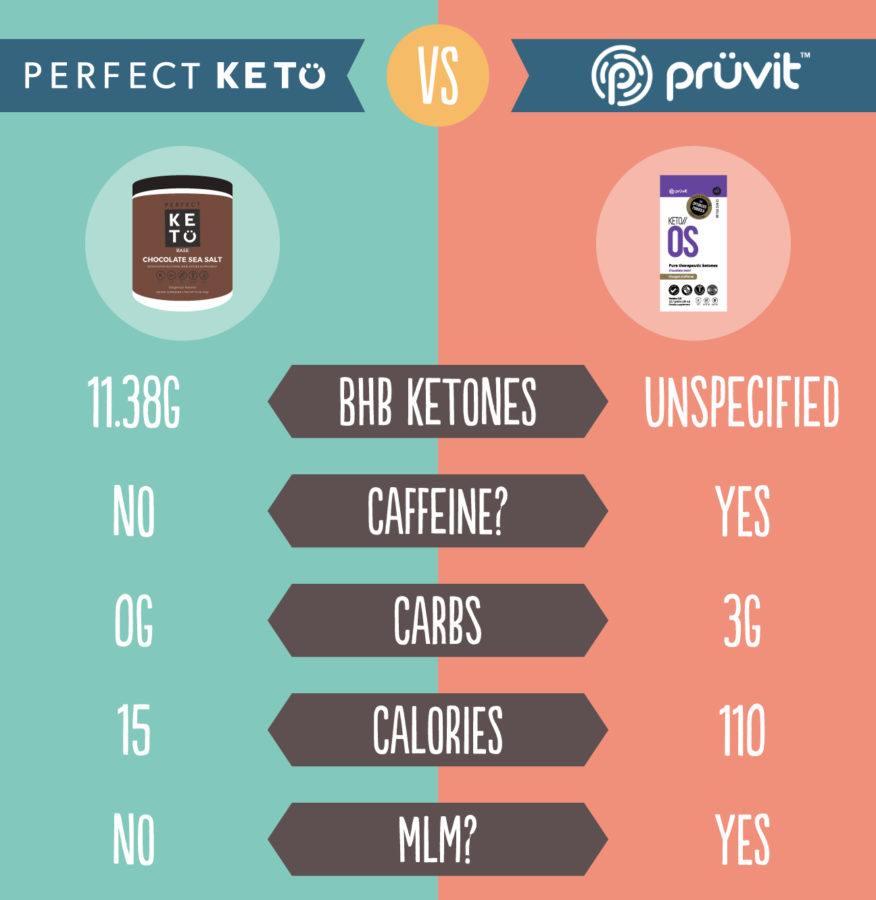 Perfect Keto vs. Keto//OS Buying Process
Keto//OS Buying Process
In order to purchase Keto//OS products, you have to be referred by someone and enter their "Referrer Code" before checking out. That's because they use a Multi-Level Marketing (MLM) structure.
Perfect Keto Buying Process
Perfect Keto's buying process is similar to most retail we are all familiar with: you simply make your purchase. No MLM or membership requirement. We want ketosis and exogenous ketones to be accessible to anyone, easily. No strings attached.
Keto//OS vs. Perfect Keto: Pricing
Keto//OS
Keto//OS Max: $130 for 20 servings
Keto//OS 3.0 Chocolate Swirl: $85 for 15 servings
Keto//OS 2.1 Orange Dream: $85 for 15 servings
Keto//OS Max price per serving: $6.50
Keto//OS Chocolate Swirl and Orange Dream price per serving: $5.67
"Smartship" discounts are available for a monthly subscription that is between a 7-11% discount.
Perfect Keto
Keto Base Chocolate: $56.99 for 15 servings
Keto Base Peaches: $56.99 for 15 servings
Keto Base Salted Caramel: $56.99 for 15 servings
Keto Base Vanilla: $56.99 for 15 servings
Keto Base Coffee: $56.99 for 15 servings
Price per serving: $3.79
Monthly subscriptions are at a 15% discount.
Ketone Supplement Summary
Within the last few years, ketone supplements have become a popular way to support those following a ketogenic diet and striving to maintain a healthy level of ketosis as much as possible. However, a lot of people still don't really know about the different types of ketone supplements out there and how they can be beneficial for when you go keto.
Understanding ketone supplementation is important because you want to make sure you're getting the most bang for your buck and avoiding any products that don't do what they claim.
Ketone supplements are a fantastic tool for maximizing a low-carb ketogenic. Perfect Keto doesn't have any interest in endorsing or condoning the supplement industry or specific products, but we certainly encourage educating yourself on what you're purchasing and how it will align with your goals. See our guide on the Different Types of Ketone Supplements for a high level view of the industry.
As always, we are advocates of the scientific method, test and retest! We hope this is helpful as you research what's available out there! 🙂