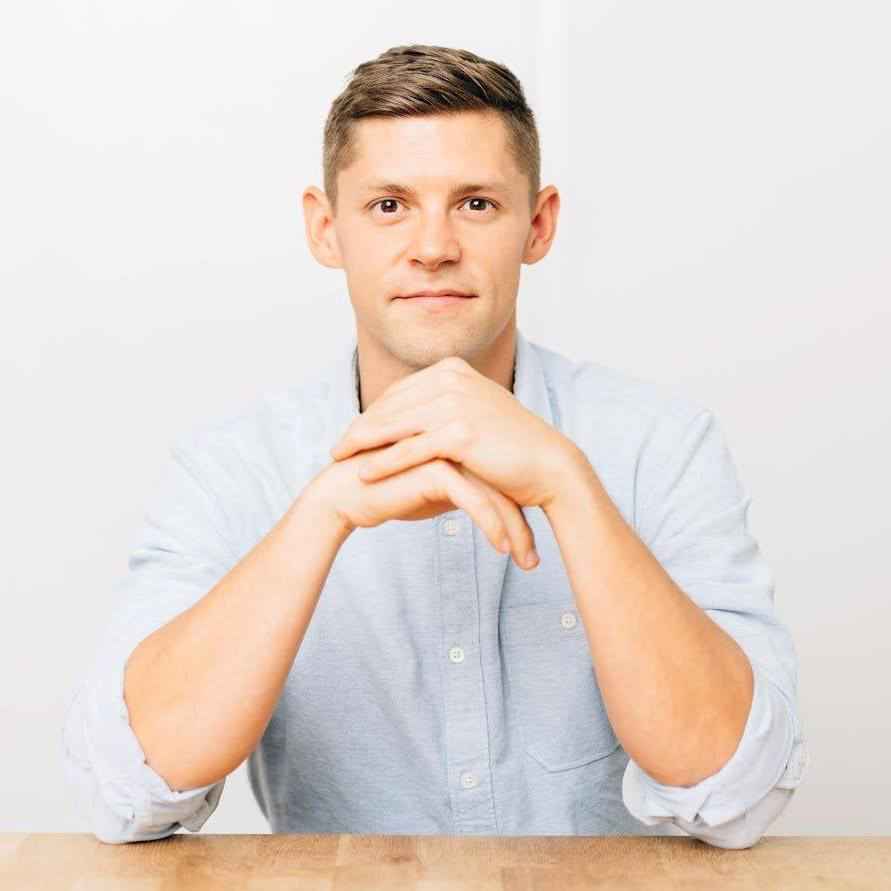 Dr. Anthony Gustin is a board-certified sports chiropractor, functional medicine practitioner, entrepreneur, podcast host, and founder of Perfect Keto.
on October 23, 2018
Damn does that cake look good!
Cheat meals. Everyone thinks about them when following any diet, and the ketogenic diet is no exception. You might be wondering if you should have cheat meals while going keto. Is it worth it? Is it okay? Will it mess up your progress completely? Intellectually, why would you want to eat something that isn't in line with your goals or your health?
Let's face it, cheat day meals are bad for you. We know it. The ketogenic diet is simple, but not always easy, and there are some grey areas, so lLet's talk a little bit about what happens when you have cheat meals and whether or not they're worth it.
You might know people who do low-carb long-term and schedule cheat meals in at regular times, such as on the weekends or set days each month. While this creates a healthy mindset around not needing to be perfect, things are a little different with the ketogenic diet.
Since keto is stricter than other low-carb diets, (see our post on keto vs. Atkins) it's more tempting to have cheat meals. However, the effects of them can be more dramatic.
Disadvantages of Cheat Meals on the Ketogenic Diet
Here are some consequences of having cheat meals. These are things to consider before flying off the deep end with some emotional eating. Let's get the big one out of the way first,
Cheating Takes You out of Ketosis
Since cheating on the keto diet more than likely will take you out of ketosis—especially if the cheat meal or snack is carb-heavy—you have to be prepared for this fact. Know that it'll likely set you back some and take some time to get back into a ketogenic state. When you have eaten what you suspect was a "cheat meal," put it to the acid test, and test your ketone levels. People are often surprised that they stay in ketosis after certain meals, or get kicked out after others.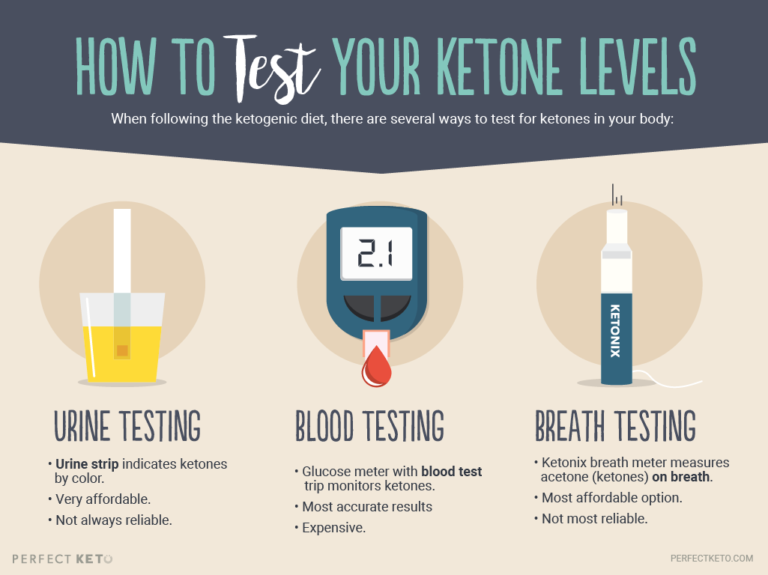 Cheating Affects Your Fat Adaptation
Your body has to make changes, such as altering specific hormones and increasing enzyme production, to optimize conditions for burning fat as fuel on a ketogenic diet. Having cheat meals regularly can prevent your body from continuing this process long enough to stay in ketosis. If you aren't maintaining ketosis, you're not reaping the health and fat-burning benefits that come along with it.
You've spent all this time getting your body keto-adapted, so just ask yourself if you're prepared to interrupt all that progress with extra carbs.
Typically any immediate weight gain after eating more carbs is water weight, but too many cheat meals over time can negate the effects of a ketogenic diet as a fat loss tool and cause those pounds to start creeping back up again.
Cheat Meals Spike Your Blood Sugar
One of the reasons keto is popular for those with type 2 diabetes or blood sugar issues is that it's great for stabilizing blood glucose. Eating carbs from cheat meals can cause blood sugar to spike to high levels, possibly even dangerous levels.
This is something to consider not only for those with diabetes or pre-diabetes but for anyone sensitive to the effect of sugar and refined carbs (i.e. mostly everyone).
Cheating Causes Cravings
Think about how your body adapts to burning ketones for fuel. In a slightly similar way, your taste buds take some time to adapt to ketogenic diet specific foods. But over time, you get used to eating real food and that's what tastes the best.
When you interrupt this process with more junky cheat foods, it can be like resetting your taste buds again. Garbage in, garbage out. While you might bounce back pretty easily with your next keto meal, there's now a possibility that you'll suffer through some serious cravings for a little while as you adapt to low-carb foods again. This can actually make it harder to jump back into the diet and can really ramp up your cravings.
The ironic thing here is that studies show that when we are craving foods, we are almost always craving fat, however, most humans mistake this craving for a carb craving because of the readily available highly processed carbs that are ubiquitous in the western world.
For many people, what starts as a moderate cheat can turn into a full-on binge fest. If that's you, cheat meals might do more harm than good on your progress.
Cheating Risks the Keto-Flu
Fatigue, headaches, low energy, headaches, and bloating are all symptoms you can experience when the body goes from burning carbs for energy to burning ketones. When you go from strict keto to cheat meals—and back and forth—might continue to experience these keto "flu" symptoms, which isn't fun for anyone. (If this happens, supplementing with exogenous ketones can help.)
Cheat meals can cause some people to feel out of control and emotionally unstable on their diet with the harsh change between clean keto foods and junk foods. The ketogenic diet is at times very hard to follow long-term, and sometimes cheat meals can make it hard to jump back into it.
It seem's like a whole lot to lose and not much to gain in this proposition. If you remember from our post "How I Fixed the Biggest Ketosis Mistakes" there is also mistake behind the mistake.
Rationalizing Cheat Meals
Rationalization is taking a thought or action that is unreasonable, and making it seem reasonable. It's how we make insane thoughts appear to be sane, and it's a pervasive defense mechanism to protect our ego and feel emotional security. Rationalization is also the downfall for many a diet because, as we all know, thoughts proceed and lead directly to our actions. But how should we address our tendency to rationalize and avoid the mistake behind the mistake?
"Put pencil to paper, and watch shit get real." – Erykah Badu
The cure to rationalization is to put pen to paper. Write your plan, and your goal and periodically write your own self-examination. Your pride will tell you, you don't need to do this. Try it. If it doesn't work you can give it up!
Cheating the "Right" Way on a Ketogenic Diet
Really, the biggest advantage to cheat meals would be keeping yourself from going crazy mentally while eating the ketogenic diet. Sometimes cheats can help you stay on the diet longer because it feels more doable. However, as mentioned above, the biggest thing to acknowledge is that cheating will likely set you back by taking you out of ketosis. One cheat meal is not the overall picture of your health, therefore, if you do slip… feel free to forgive yourself and get back to how you want to eat. As the saying goes, "one piece of pizza doesn't make you fat, just like one salad won't make you skinny."
If you do decide to incorporate cheat meals, here are some ways to do it in the best way:
Follow a Cyclical Ketogenic Diet
On the Cyclical Ketogenic Diet (CKD), you typically eat the Standard Ketogenic Diet for around five days followed by a couple days of eating higher carb, such as on the weekend.
While this will still likely kick you out of ketosis, following a CKD can make eating keto more manageable to live with and can also help you preserve your lean muscle mass.
Cheat Consciously with a Keto-Friendly Food
If you're going to have a cheat meal, choose something that's worth the cheat. Meaning: make it something you enjoy that you can eat mindfully and feel satisfied. This will reduce the chances of binging and truly make the cheat meal with worth it. For example, if you're traveling or celebrating a special occasion and want to eat something that makes you happy.
Even Perfect Keto founder Dr. Anthony Gustin (@dranthonygustin) is mindfully flexible with his diet when it's worth it for him:

Another option when you're thinking about a cheat meal is to look for ketogenic diet versions of the food you crave to eat instead. This will help you stay in ketosis while satisfying that craving in a keto-friendly way. Remember the macronutrient distribution of a classical ketogenic diet. You can create a "cheat meal" that fits if you try! 🙂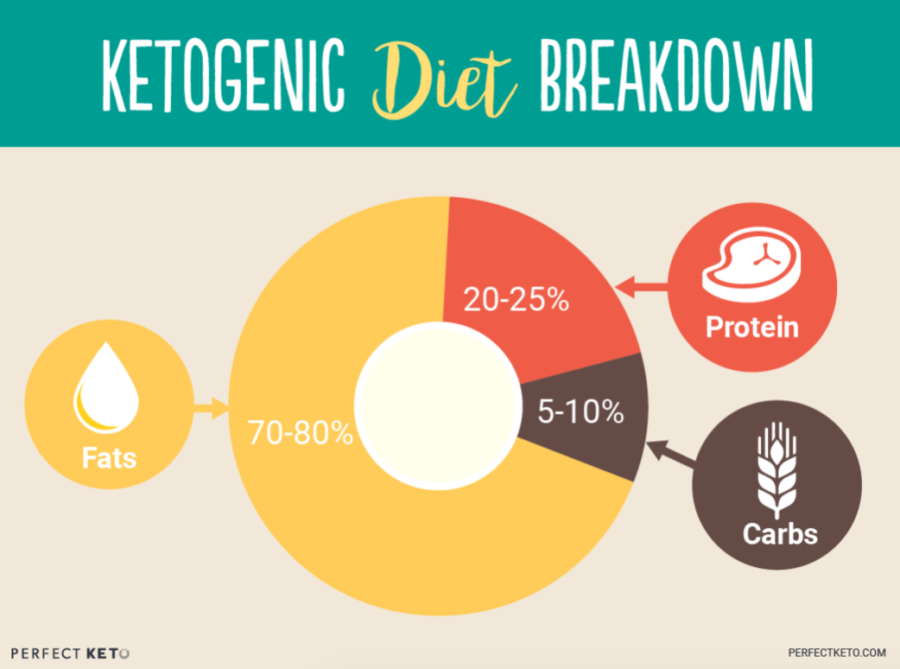 Summary
When it comes down to it, it's ultimately up to you whether you want to make cheat meals a part of your ketogenic diet. However, we are adults so it's important to be prepared for the consequences and understand what it will take to get back into ketosis afterward.
We totally get it. Sometimes ketonians just need a cookie. Check out our Perfect Keto Chewy Chocolate Chip Cookie recipe with top-of-the-line ingredients. You can literally feel damn good about yourself eating these. Check back soon for more keto desserts on Perfect Keto.