Whether it's Valentine's day, an anniversary, a birthday, or any other special occasion, cooking something up for your sweetheart is the perfect way to show you care.
Check out this roundup of delicious, romantic, and unforgettable date night dinners.
15 Keto Date Night Recipes
#1 Marinated and Grilled Flank Steak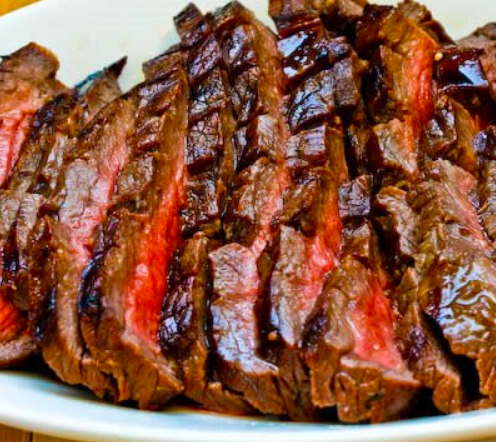 If you want to impress your dinner date, go all out with this delicious flank steak. The marinade alone is enough to impress. In fact, you can use any extra marinade to drizzle on a side of cauliflower mashed potatoes.
#2 Tender Keto Pork Chops
Pork chops for two? Nothing says romance like sitting down to a warm, candlelit,  pork chop dinner. Each pork chop has just over three grams of net carbs, so you can save up your daily carbs for something fun — like drinks and dessert.
#3 Creamy Garlic Scallops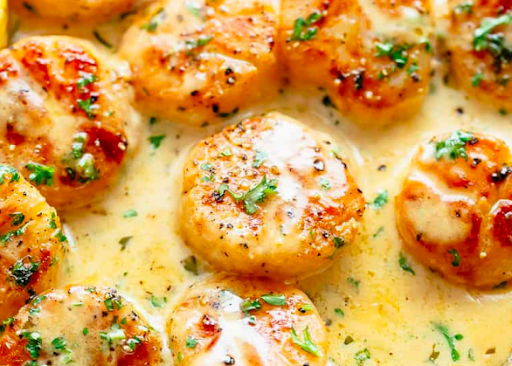 Mosy date night recipes don't have a garlic-forward flavor for obvious reasons. However, these garlic scallops should be the exception to that rule. This creamy sauce is rich and garlicky and sure to please.
#4 Prosciutto-Wrapped Savory Beef Tenderloin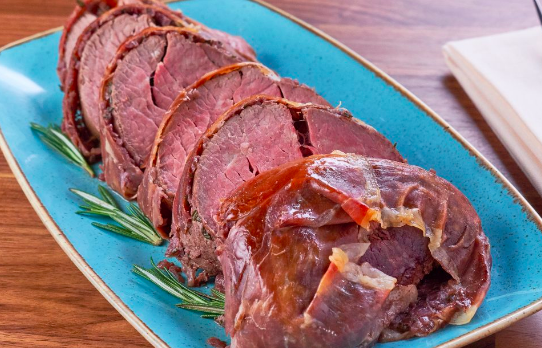 What could be better than beef tenderloin? Oh yes, beef tenderloin wrapped in prosciutto. For you meat lovers out there, this recipe is for you. Enjoy it with a side of creamy cauliflower mash or roasted vegetables.
#5 Crispy Salmon with Pesto Cauliflower Rice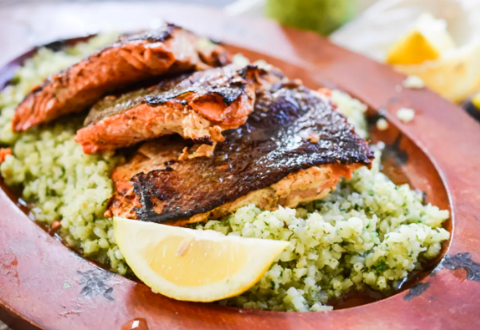 This crispy salmon with pesto cauliflower rice will blow your date out of the water. It's ready to go in just 40 minutes, so even if you're short on time, you can have a full meal prepared in under an hour. The best part? The whole meal only contains ten net carbs.
#6 Low-Carb Lasagna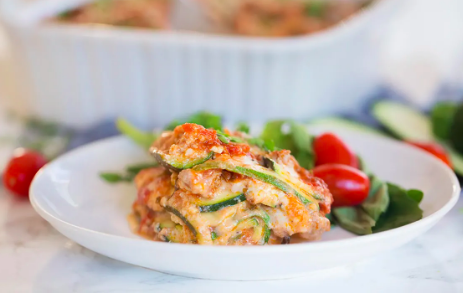 Lasagna is an Italian favorite. Is it the ricotta cheese? The spices? The savory marinara? Likely a combination of all three. This date night recipe is packed with nutrients and devoid of the carbs you would find in traditional lasagna. Feel free to enjoy seconds.
#7 Zesty Chicken Tacos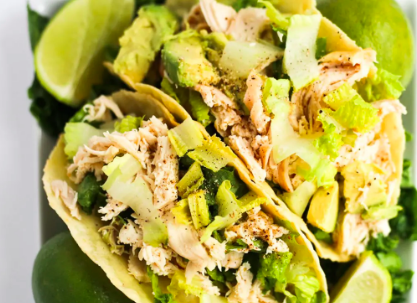 Mexican date night? Chicken tacos make a great choice because you can prep ahead, and then make it a little DIY adventure. Pair these tacos with some keto sangria.
#8 Superfood Meatballs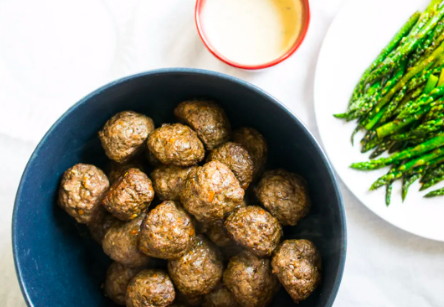 Just because it's date night doesn't mean you shouldn't go big with the superfoods. These meatballs call for nutrient-dense ingredients like chicken liver, grass-fed butter, grass-fed beef, and coconut aminos. Enjoy them as-is, or with some keto-friendly marinara sauce.
#9 Blackened Chicken Breasts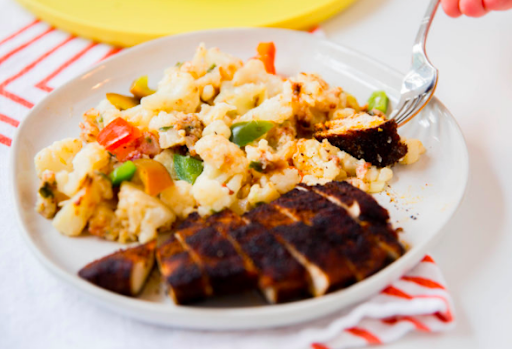 There are a million ways to cook chicken breasts, but few lack the flavorful and spicy punch as these blackened chicken breasts. The best part? They only take 20 minutes to prepare. Serve with a side salad or some well-spiced roasted veggies.
#10 Spinach, Mushroom, and Goat Cheese Quiche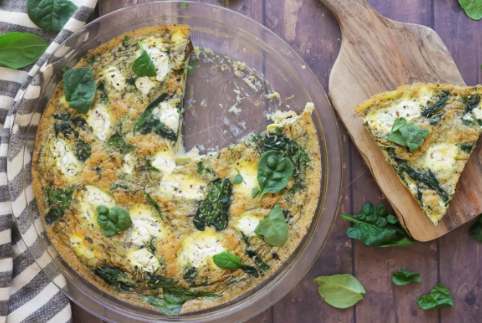 If you're not necessarily a wiz in the kitchen, but want to make something packed with flavor then this spinach, mushrooms, and goat cheese quiche is the dish for you. Each piece of quiche has only three net carbs, and 177 calories — so enjoy two or three!
#11 Low-Carb Chicken Parmesan

Chicken parm is typically served along with a pasta dish like linguine or fettuccine. However, for this keto-friendly version, you can enjoy your chicken parm with some zucchini noodles or spaghetti squash.
#12 Slow-Cooker Butter Chicken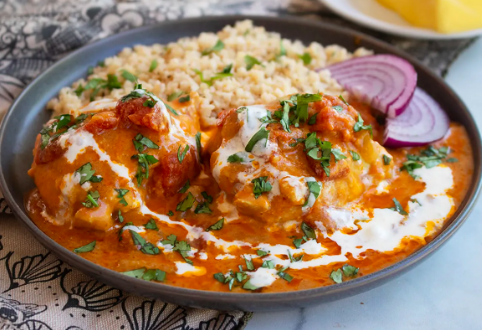 If you and your date are fans of Indian foods, this butter chicken is a must-try. Unlike most Indian dishes, this butter chicken is low-carb and contains zero sugar. Skip the naan and rice and pour the creamy sauce over cauliflower rice.
#13 Keto Shrimp Alfredo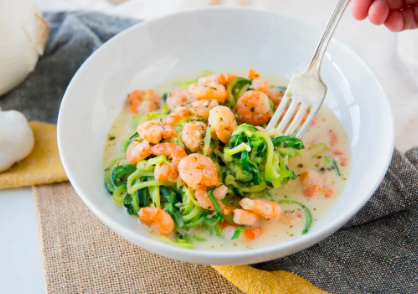 Shrimp alfredo is a savory and incredibly flavorful dish. Enjoy the dairy-free alfredo sauce over shrimp, zucchini noodles, and whatever other low-carb veggies you want to throw in there.  Pair this meal with some keto-friendly white wine or a light and refreshing cocktail.
#14 Pan-Seared Lamb Chops with Mustard Cream Sauce

Pan-seared lamb chops make a perfect romantic dinner option. This recipe only takes 30 minutes to cook, so it's deceptively easy to whip up. You can use Dijon mustard or more grainy mustard for the cream sauce — your call!
#15 Cauliflower Mac and Cheese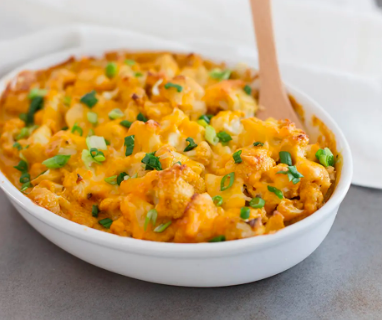 If your perfect date night is all about comfort food, then this cauliflower mac and cheese is for you. It comes with only 6 net carbs per serving and 14 grams of protein, so even though it may sound like a side dish — it could easily be your main.
Make Your Date Night Special
If you're getting ready for a big date night — don't stress.
Even if your date isn't keto, they're bound to love these keto-friendly date night recipes. Pair your dinner with a special dessert like lava cake, pecan fudge, or nut butter cheesecake.
And to make things extra special, set the scene with some candles, flowers, and relaxing background music.