When you're following a ketogenic lifestyle, preparation is key to making sure you have nourishing meals that are readily available. If you're one of those people who regularly hits the snooze button, rushes out the door in the morning, and ends up grabbing something to go at your local cafe, then starting a meal prep breakfast routine might be for you.
Even though there are a growing number of keto options available at restaurants and stores, the only way to truly know what you're eating is to make it yourself.
Plus, dining out can take its toll on your wallet and not every "keto-friendly" food is what it seems to be — there are many hidden carbs you might not know about.
Breakfast meal prep is a great way to save some extra cash, and it also gives you full control over your food portions, macronutrients, and ingredients.
What Makes a Good Meal Prep Breakfast?
While there are plenty of make-ahead breakfast options for you to consider, there are a few characteristics that make an ideal meal prep recipe:
Short prep time
It can be easily divided and frozen in separate containers
It's freezer-friendly, and you can quickly reheat it
It has a variety of macronutrients
Healthy breakfast meal prep doesn't have to be time-consuming. After all, no one wants to spend an entire weekend cooking for the week ahead.
Meal prepping should be efficient, fun, and make you excited about all the satisfying breakfast options you'll have for the busy mornings ahead.
Essential Tools for Meal Prep
Before starting your breakfast meal prepping, you'll want a few cooking tools and kitchen appliances readily available. This will make everything a lot easier and ensure you're not missing a vital kitchen gadget in the midst of preparing a veggie frittata or low-carb smoothie.
Here's a list of essentials that will make your meal prep go smoothly:
Meal prep containers
Sheet pan
Casserole
Muffin tin
Kitchen scale and measuring cups
Different sized mixing bowls
Food processor
Waffle maker
Blender
Meal Prep Breakfast Ideas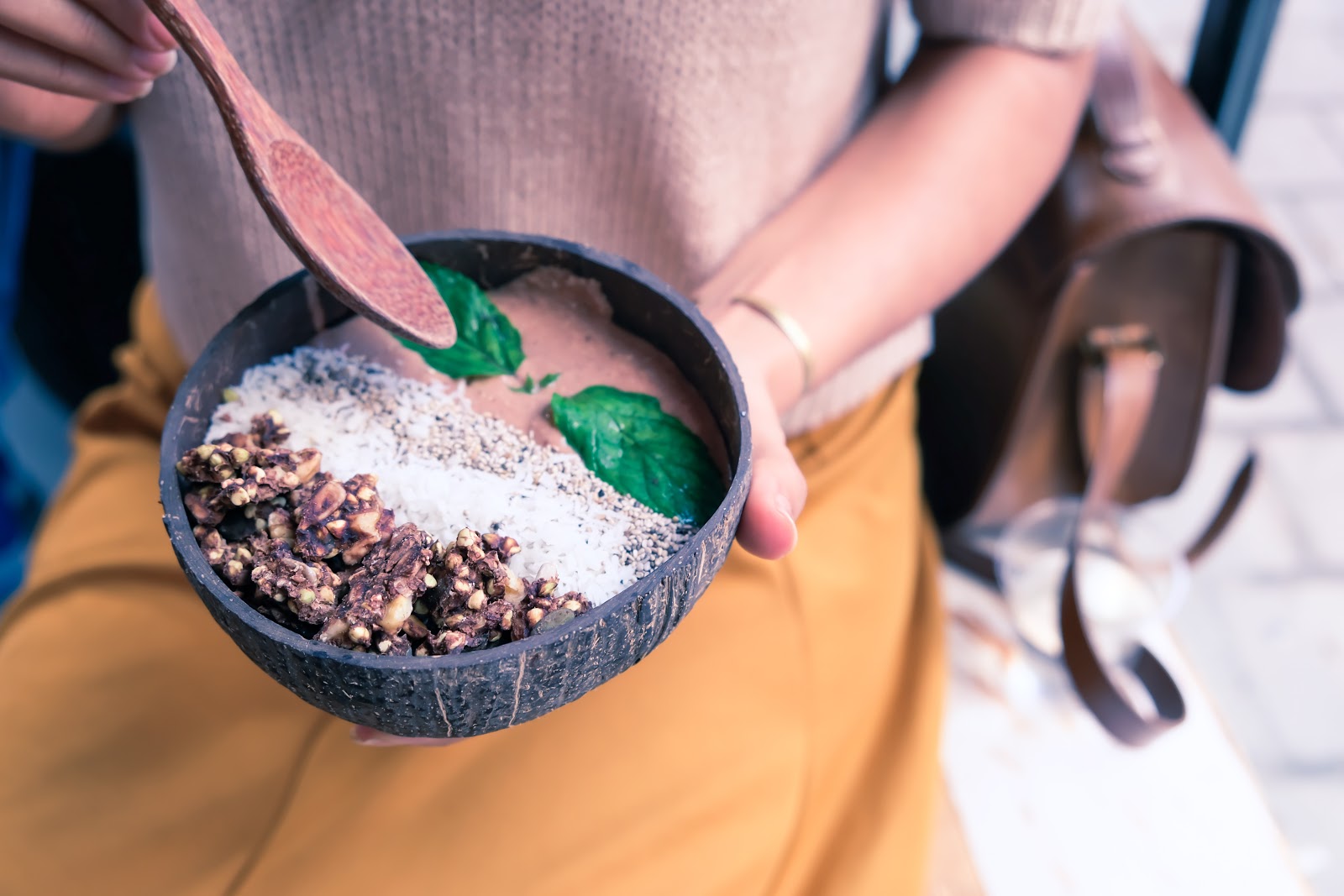 Now that you know what you need for meal prep, it's time to get cooking.
Below is a list of keto-friendly breakfast options that are easy to prepare, cater to all tastes, and will help you stay in ketosis.
From savory to sweet, vegan to gluten-free, these healthy recipes are perfect for your low-carb meal plan.
#1: Muffins
The first thing that might come to mind when you hear the word "muffin" is decadent, sugar-filled baked goods. But muffins don't have to be laden with carbs — they can be a healthy, keto-friendly way to start your day.
You'll love savory and sweet muffins because they're easy to prepare, they deliver plenty of flavor, and they comply with your daily carb count as long as you're using the right ingredients.
To meal prep breakfast muffins, simply do some batch cooking when you have free time and enjoy them throughout the week. You can easily freeze extras and thaw them at your convenience.
#2: Keto Oatmeal ("Noatmeal")
Overnight oats are one of the more popular options when it comes to healthy meal prep. However, oats are high in carbs and aren't allowed on a keto diet.
The good news is that there are some equally easy and nutritious oatmeal alternatives. This recipe for keto oatmeal (aka "noatmeal") substitutes regular oats with hemp hearts, flax meal, chia seeds, and coconut flakes. You can even add a heaping spoonful of almond butter to up its fat and flavor content.
This keto-friendly recipe is extremely versatile and can also be adapted to use in a keto-friendly breakfast smoothie.
#3: Keto Granola
Using a combination of keto-friendly ingredients like macadamia nuts, sunflower seeds, ghee, and collagen, this crunchy "cinnamon toast" keto granola delivers great flavor and a good amount of fiber to keep your gut healthy and happy.
This recipe is ideal for batch cooking on your meal prep days and makes for a crunchy topping for your keto smoothie bowls or as a mid-afternoon snack when you're craving something sweet.
#4: Keto Breakfast Sandwiches
If you're new to the concept of "chaffles" (cheese waffles) you're in for a treat. Using two ingredients only — cheese and eggs — these high-protein breakfast delights can be stuffed with anything your keto heart desires.
You can prepare chaffles in advance and keep them in freezer bags with baking paper placed in between them. To defrost these breakfast sammies, just pop them in the microwave for 2-3 minutes and you're good to go.
This keto breakfast chaffle sandwich is made with bacon, eggs, and cheese, and can be topped up with avocado, fresh mozzarella, and Italian seasonings for an extra punch.
Try this low-carb take on the classic BLT sandwich. These crispy snacks are filled with turkey, Monterey cheese, lettuce, and tomato, and will quickly become the star of your Sunday brunch or busy workweek mornings.
If chaffles aren't your thing or you don't own a waffle maker, have a go at breakfast burritos. Use this low-carb tortilla recipe as a base, stuff it with eggs and your favorite keto-friendly veggies, then sprinkle with Manchego cheese.
#5: Keto Breakfast Bowls and Smoothies
If you think that breakfast bowls and smoothies are off-limits on keto, think again. Both options listed below are decadent, rich, and easy to make. Simply put the ingredients in your blender and hit the start button.
This creamy chocolate smoothie bowl is a comforting breakfast when you're short on time. It takes five minutes to prepare and you can either have it in a bowl or on the go as a smoothie.
Try this brain-boosting triple chocolate smoothie for a morning kick. It's packed with MCTs (medium-chain triglycerides), which are considered one of the best fuel sources for your body and brain[*].
#6: Eggs
This list wouldn't be complete without eggs, the king of keto breakfast. Eggs are versatile and simple to prepare, especially when you're in a rush.
You might be surprised to hear that eggs contain many of the essential nutrients your body needs, including B vitamins . They're also rich in choline, which studies have found can help prevent neurological diseases[*][*].
To make your breakfast a breeze, roast some zucchini or bell peppers the night before and keep them in the fridge. When you're preparing your omelet or scrambled eggs the next morning, throw in the veggies for added taste, texture, and nutrition.
Consider making one (or all) of these delicious breakfast frittatas during your meal prep time and freeze them. They can last up to three months in the freezer.
Pro tip: When it's time to reheat them, avoid using the microwave as it could make for a soggy meal. Instead, your oven will do the trick.
Meal Prep Breakfast: A Great Way to Reach Your Keto Goals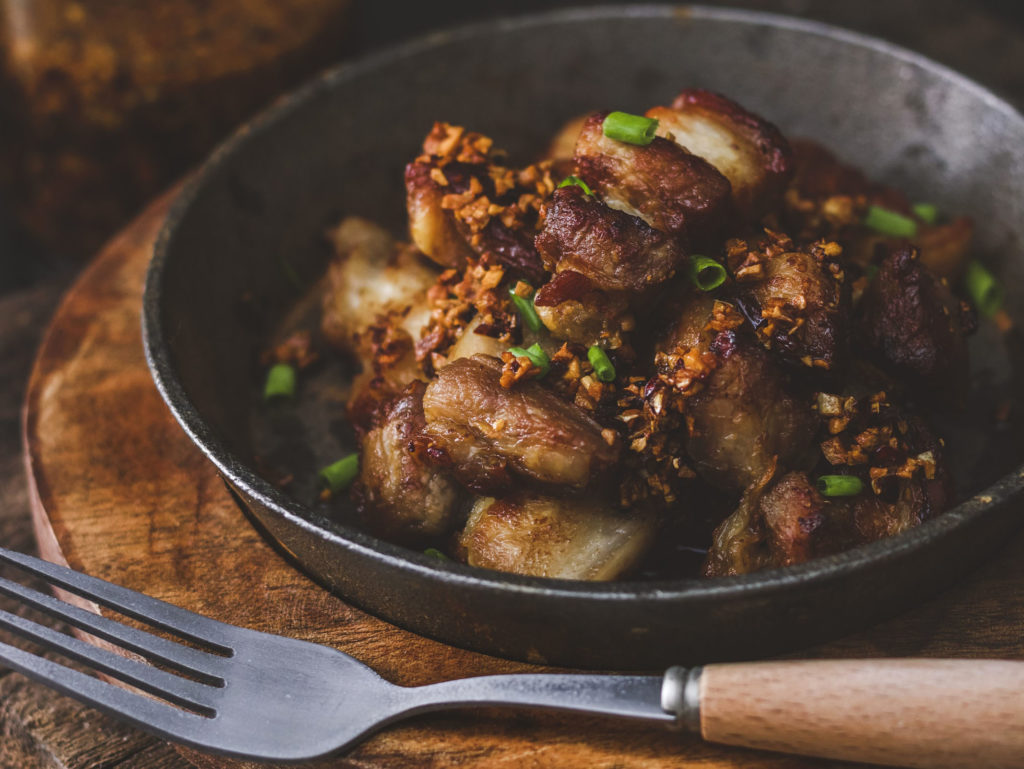 Learning how to meal prep breakfast can be life-changing, especially if you feel like you're always in a rush in the morning.
Even though lunch and dinner meal preparation is more well-known, make-ahead breakfast recipes can save you time, stress, and help you kickstart the day in the best possible way.
If you find yourself repeating the same recipe every morning or are getting a bit tired of plain scrambled eggs, try one of the breakfast meal prep ideas in this guide.
They're easy to prepare and can be made a week in advance (or even more), so you can enjoy your meals without getting kicked out of ketosis.
Variety is vital to the success of any diet, and the ketogenic lifestyle is no exception.
To learn more about the importance of meal prep and how to do it the right way, read this essential guide to effortless keto meal prep.