Cauliflower is one of the stars of the ketogenic diet, a vegetable crop that belongs to the Brassica species together with broccoli and cabbage.

Brassica crops are connected to preventing chronic diseases, cardiovascular diseases, diabetes, neurodegenerative disorders and various forms of cancers[*].
Cauliflower is one of the best veggies on keto. Very low carb, containing only 2.97g net carbs per 100g, and also supercharged with calcium, iron, magnesium, phosphorus, potassium, and disease-fighting antioxidants, polyphenols, tocopherols, carotenoids and Vitamins B and C, just to name a few! [*][*]
Popular Cooking Techniques to Use with Cauliflower
When it comes to cooking cauliflower, the possibilities are endless.
Boiling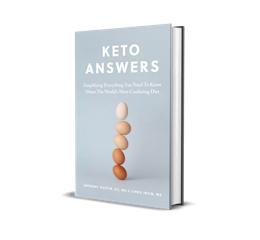 Keto Answers Book
Have a conversation with a leading keto doctor and keto researcher at your fingertips so you can feel better and keto with confidence.
Buy Now
Note that when you boil cauliflower, it loses a percentage of all nutrients except vitamin B-12 because they seep into the cooking water.[*] Consider using your boiling water as a vegetable stock for your favorite keto soups.
You need a large and deep pot of salted water.

Place the whole head in and bring it to a boil over high heat. You can also opt to toss in chopped florets and stems.

Reduce the heat slightly and cook for about 10 minutes.
Steaming
Steaming works better than boiling because it preserves the flavor and nutrients of the cauliflower. You don't need a steamer. You can steam cauliflower in a pan, steamer basket or in the microwave.
Bring about 1/4 inch of water to a boil in a large frying pan.

Add about 1/2 teaspoon fine sea salt and the trimmed and cleaned cauliflower florets onto a tray or strainer over the pan boiling water.

Cover and steam until as tender as you like (about 3 minutes for crisp-tender and up to 8 minutes for completely cooked, soft florets).
Parboiling / Blanching
When blanching or parboiling, the vegetables are added into boiling water to partially cook the vegetable, and then plunged into ice water to stop the cooking, usually a pre-cooking step for veggies that will still be cooked in a dish, i.e., roasted, baked, etc.
Prepare a bowl with ice water in it.

Bring water to a boil then add the cauliflower pieces. Wait for the water to return to a boil and gently boil for 3 to 5 minutes.

When done to desired crispness/tenderness, remove from the boiling water with a strainer and plunge into the ice bath to stop the cooking.
Cauliflower Ideas For Flavor
To perfectly achieve a scrumptious cauliflower meal, you might want to pair it with these spices and seasonings:
cilantro + cloves + cumin + turmeric

cream + sorrel

curry + vinegar

pine nuts + lime
7 Low-Carb Cauliflower Recipes
You can substitute rice, noodles and other high-starch veggies or ingredients in your dishes with cauliflower, making it a mainstay for faking your favorite high-carb meals like fried rice, mac and cheese, and even pizza!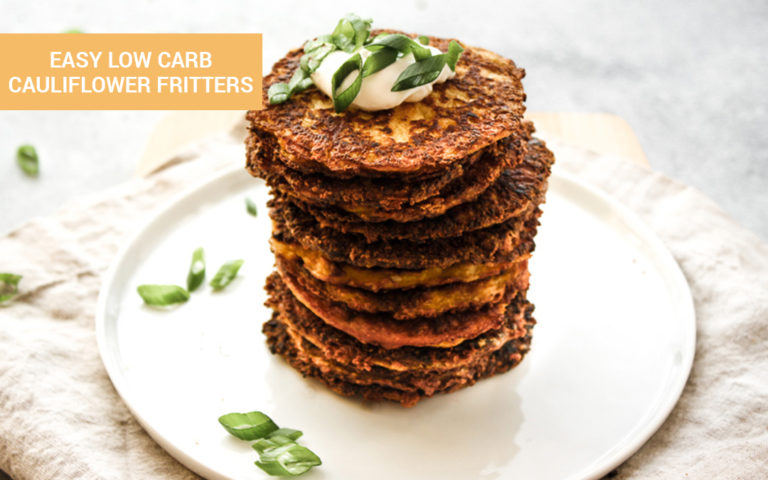 Craving: hash browns
These fritters improve energy levels with Vitamin B12, improves blood sugar and heart health through the almond flour, and gives you 5 grams of protein per fritter!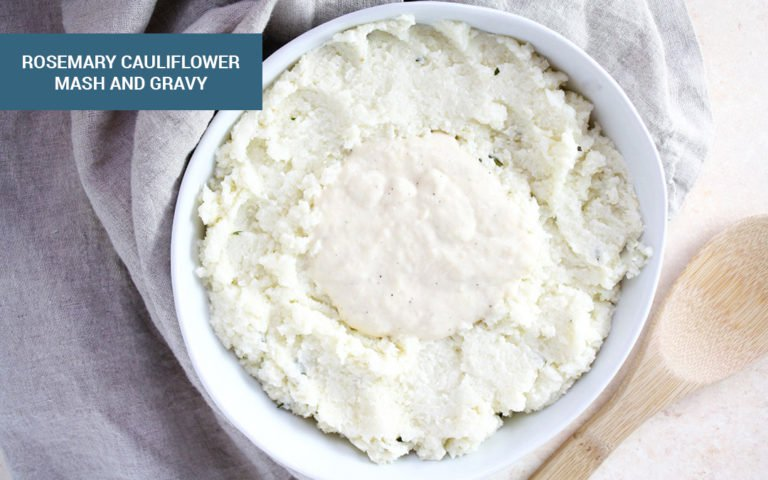 Craving: mashed potatoes
Who says you can't have mash on keto? We have a keto version, very low carb, very light, so good!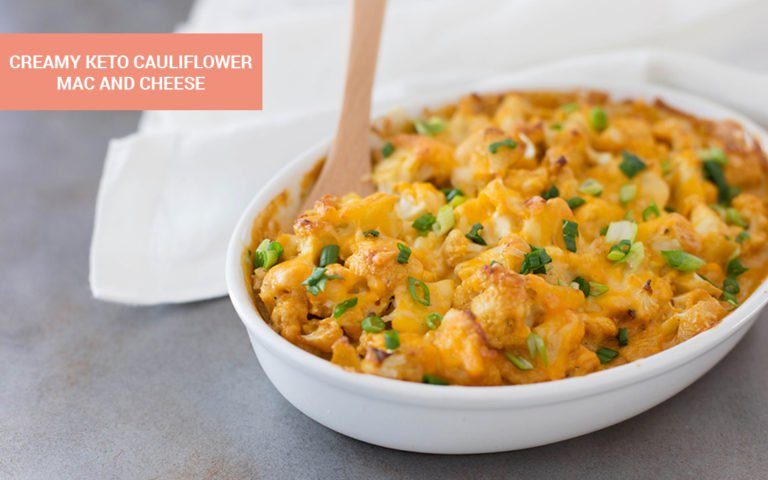 Craving: mac and cheese
Missing pasta? This keto recipe can gives you the creamy-cheesy taste and texture of mac and cheese without kicking you out of ketosis. You also get a good dose of vitamins C and K, and reduce your cancer risk and inflammation. Mac and cheese has never been this angelic.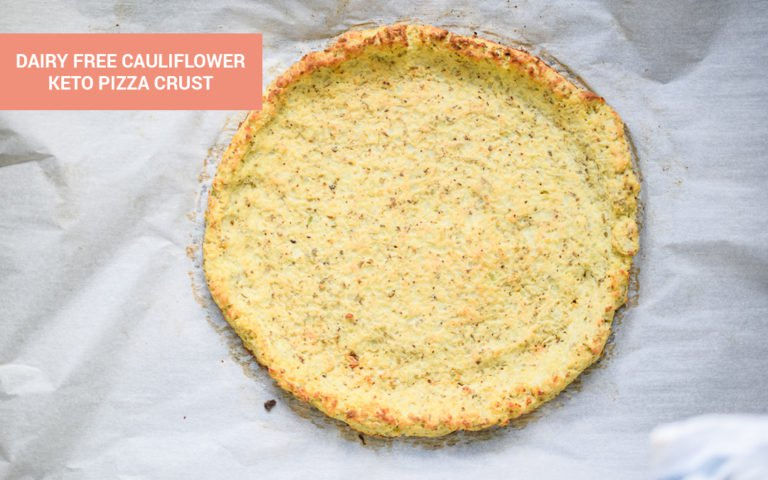 Craving: pizza
Pizza on keto? Yes, it's possible and no, it is not a miracle. Dig in and add all the meat you want in this dairy free cauliflower keto pizza crust.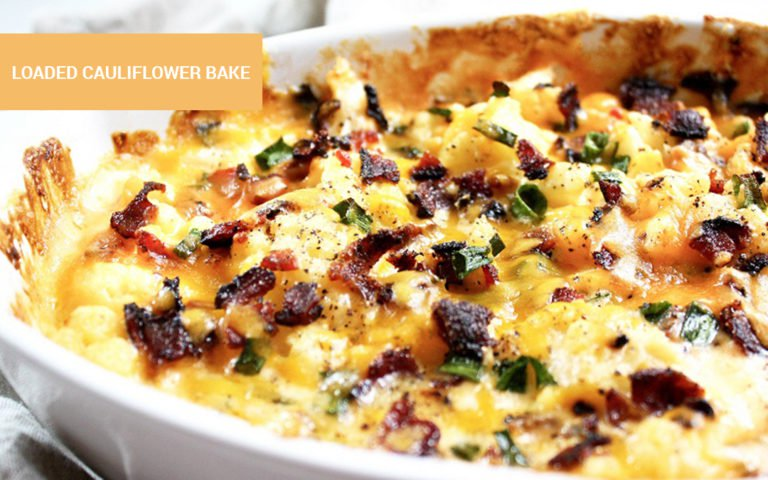 Craving: lasagna and baked mac
When you wish you could sink your teeth on good ol' lasagna or baked macaroni, here you go. Throw this in the oven and you get that mouth-watering cheese and bacon smell filling the house, and soon filling your belly with this low-carb, nutrient-dense meal.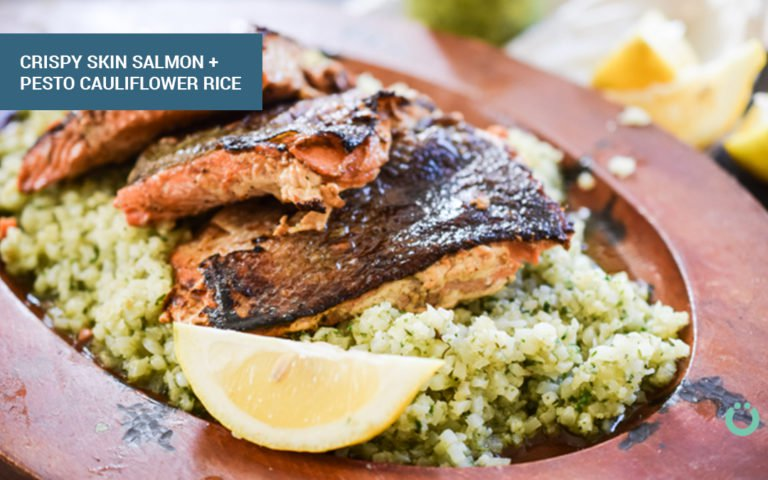 Craving: seafood risotto, pesto pasta
Another superstar on keto, salmon is filled with omega-3 fatty acids that improve control of the body's inflammatory processes, mood, cognition, cellular function, brain, and vision. Pesto cauliflower "rice" is the perfect bed for it.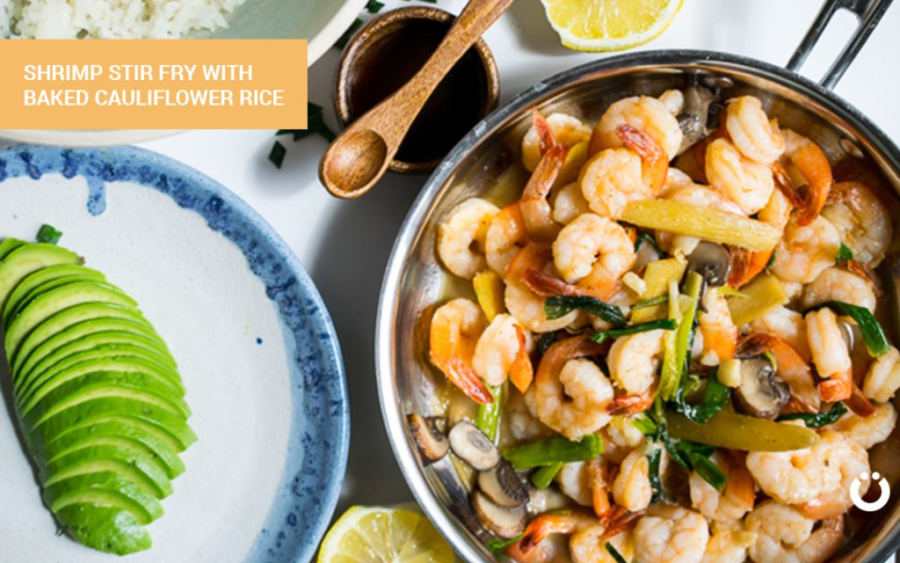 Craving: risotto, fried rice
We know fitness enthusiasts, bodybuilders and athletes who had to do carb loading. If you ever had to stuff yourself with risotto or fried rice, you know the struggle of living without it on keto. This low-carb cauliflower recipe solves that struggle.
We're talking about the cauliflower "rice" because those pink curls of shrimp don't need an intro! Ahhh!
Source Everything Well
Salmon, shrimp and the cheeses in these recipes need to be high-quality to serve you best. Befriend suppliers at your local market and learn when the fresh stock comes in. And you want your cheese to be as little processed as possible.
Cauliflower Is in the Clean 15
Another thing to love about cauliflowers: it's clean and doesn't have to be organic. It has waaaay less pesticides than, say, spinach (which is number 2 in the Dirty Dozen!).
All the same, source it well. Go to your local farmer's market for the freshest produce. To remove any bugs, hiding in the florets, add about 2 heaping tablespoons of salt per liter of water. Submerge the cauliflower heads (florets down) for 5 to 10 minutes.
The salt in the water kills bugs and makes any little critters let go. Rinse under running water. That's it!
Enjoy your cauliflowers!